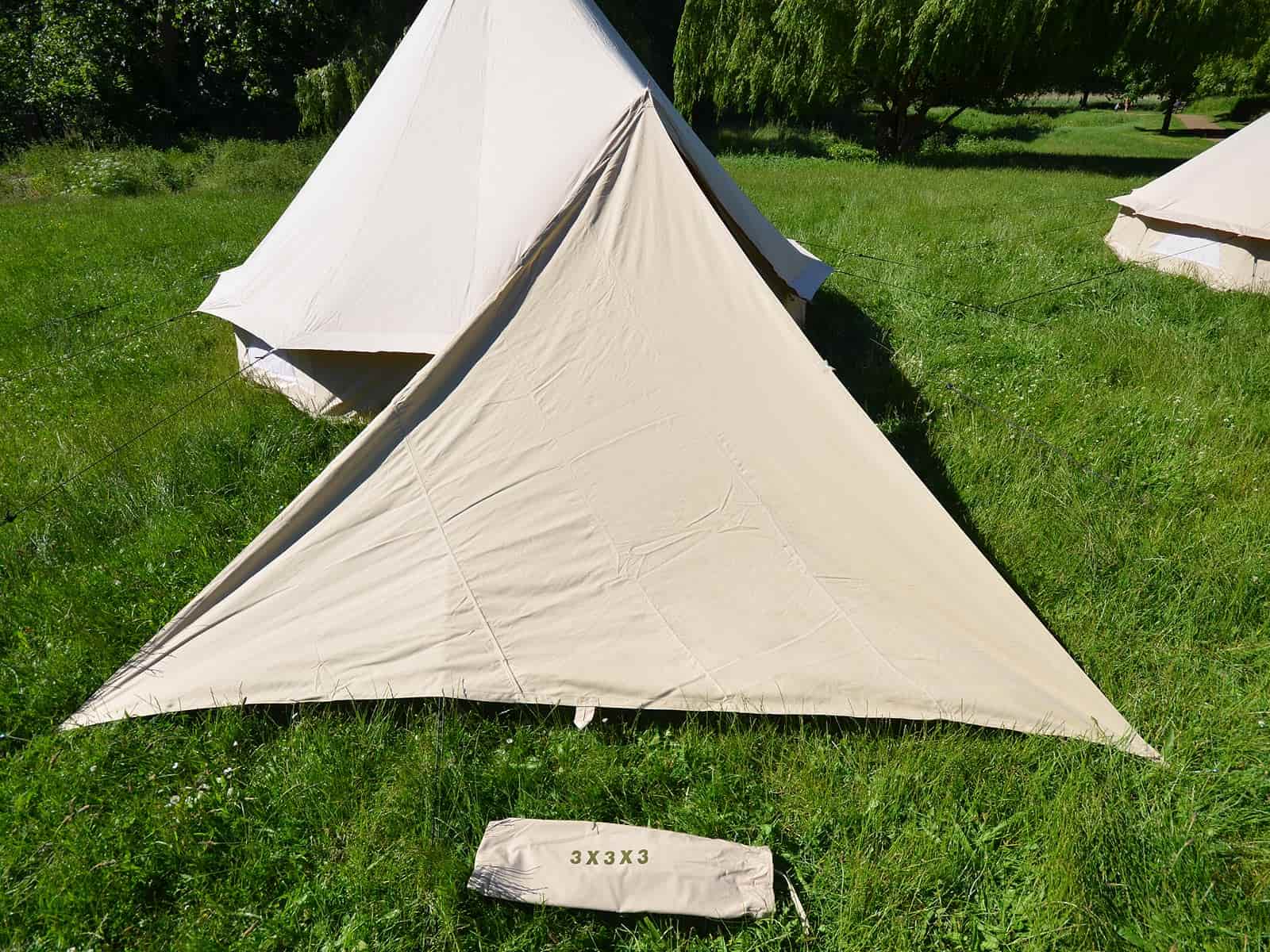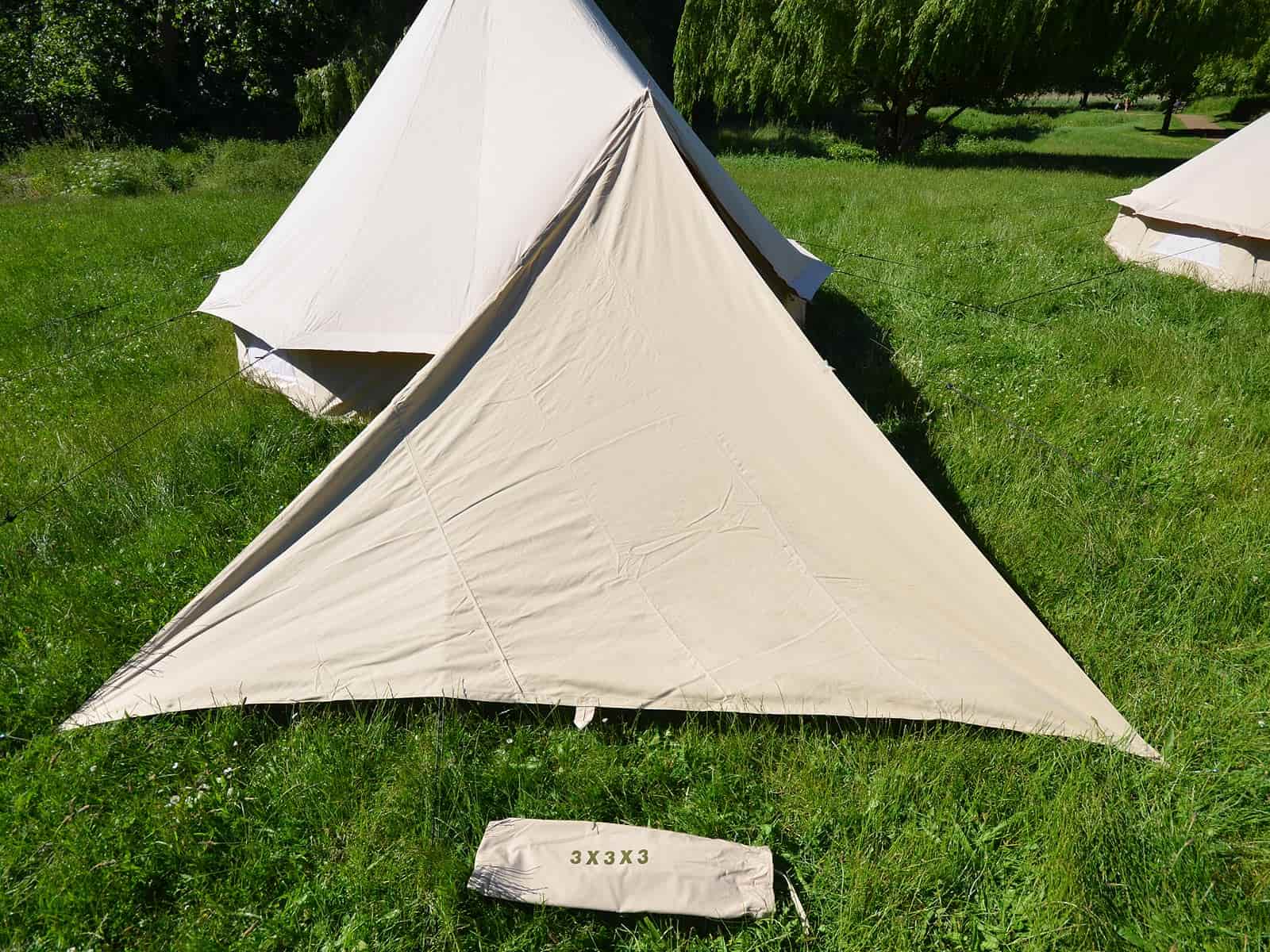 3m x 3m x 3m PRO Awning
£69.00
An awning to complement your Bell Tent, or as a freestanding shaded area.
Shape - Triangle
300 cm x 300 cm x 300 cm
440 gsm cotton canvas
Poles are not included
Description
Dimensions & Features
Designed as part of our Pro Range, this portable awning is the perfect way to create privacy screens for your Bell Tent.
Crafted from the same naturally sand coloured, heavy-duty cotton canvas as our Ultimate Pro tents, this awning takes seconds to fit. As well as being ideally sized to act as a moveable screen for extra privacy, the 3m x 3m x 3m Triangular Pro Awning can provide a covered porch area at the front of your tent and can deflect wind away from the door.
Easily erected by placing the canvas loop over the top of the A-Frame and pegging out the remaining two corners, our Pro Awnings are constructed with brass eyelets on each corner and along the side, so you have plenty of different options as to how you position them.
With Bell Tent UK's clever design features as standard - including robust stitching and lightweight modern canvas - this awning also comes with our manufacturer's warranty, full instructions and advice from our customer service team to help you get the most out of your new purchase.
With the sturdiness of our Pro range, an awning is an ideal complement to your Bell Tent.
Our tents are covered by a twelve-month manufacturer's warranty.
For more detailed information please see the
tent warranty
section of our website.