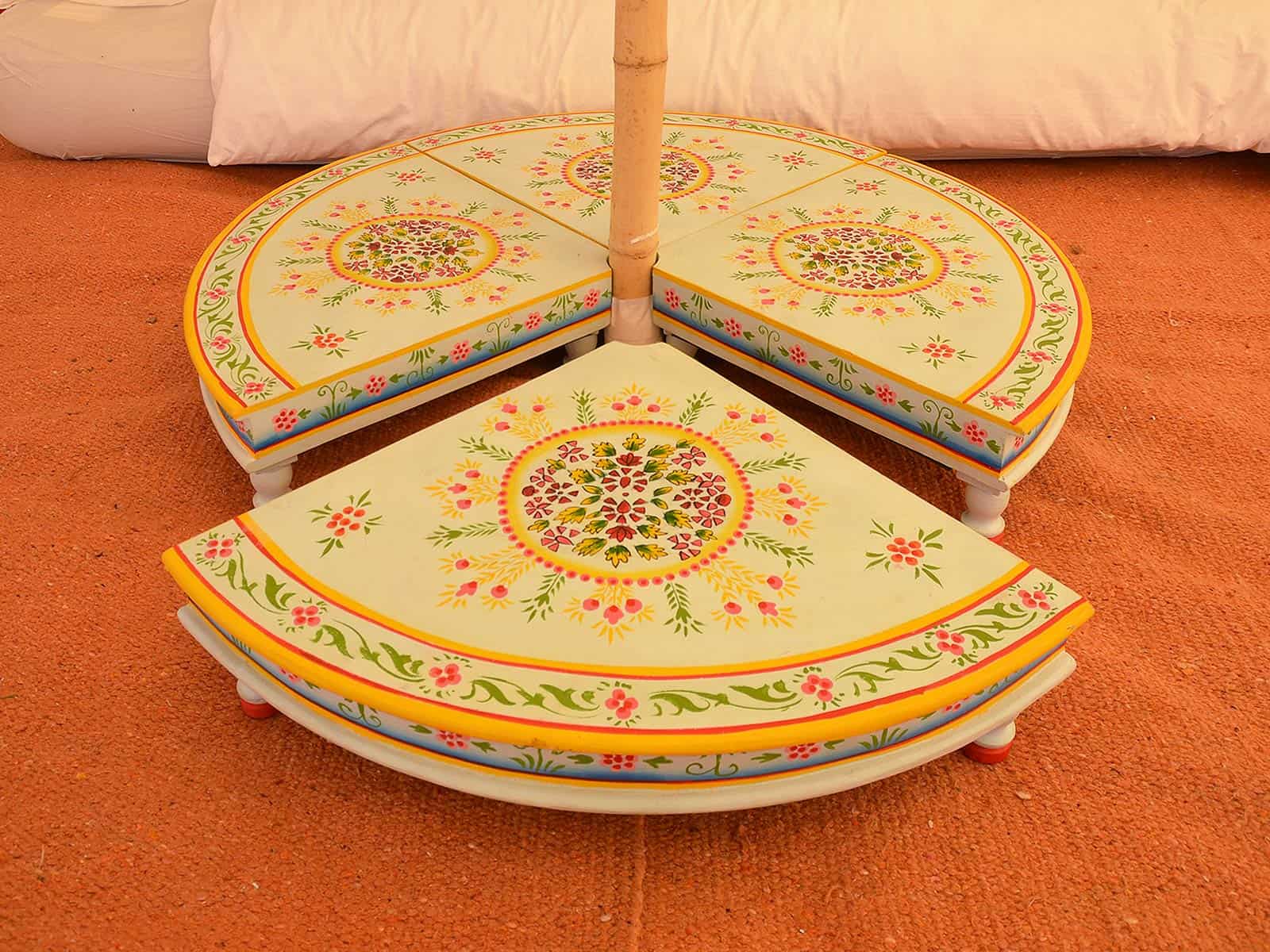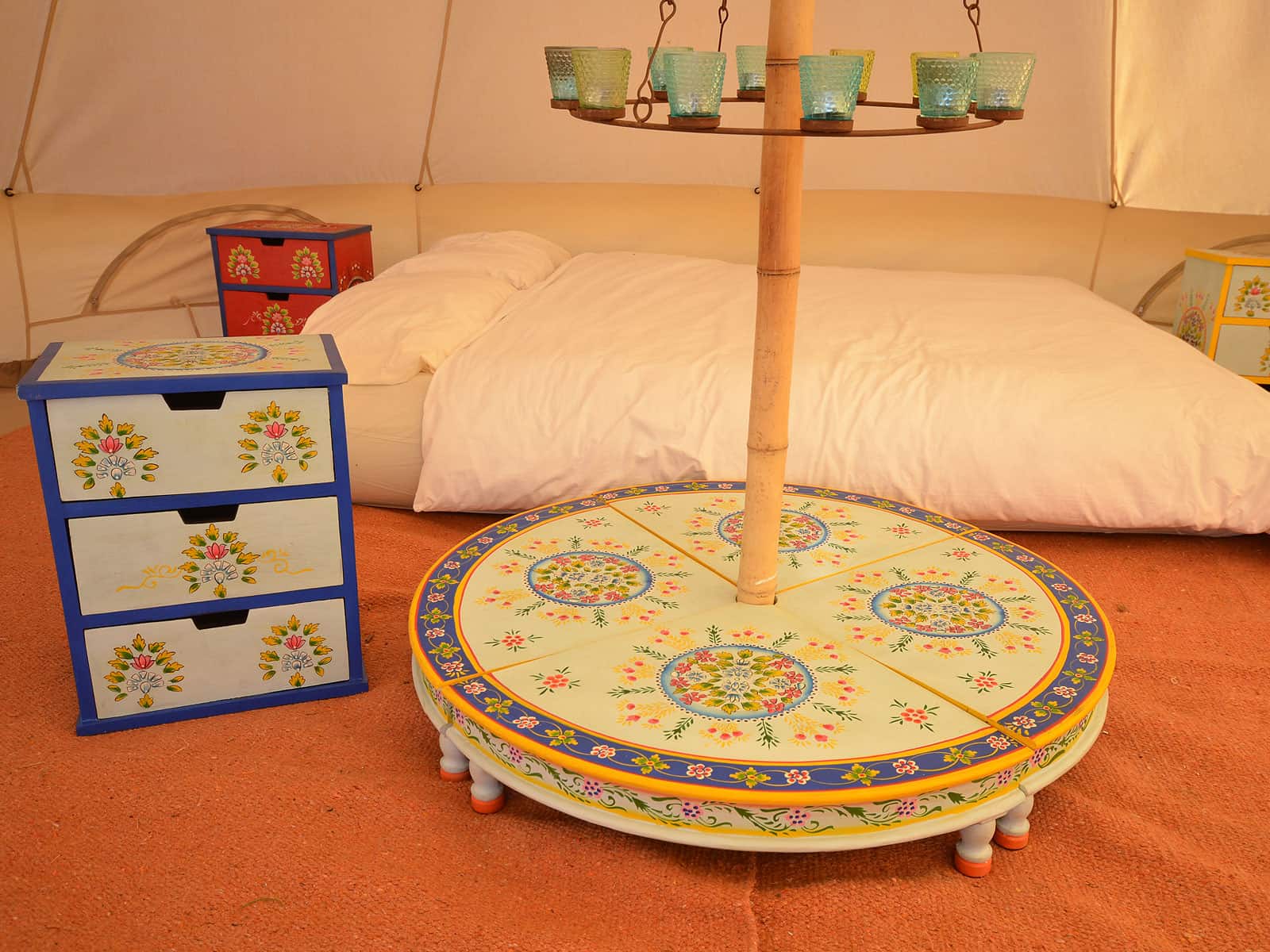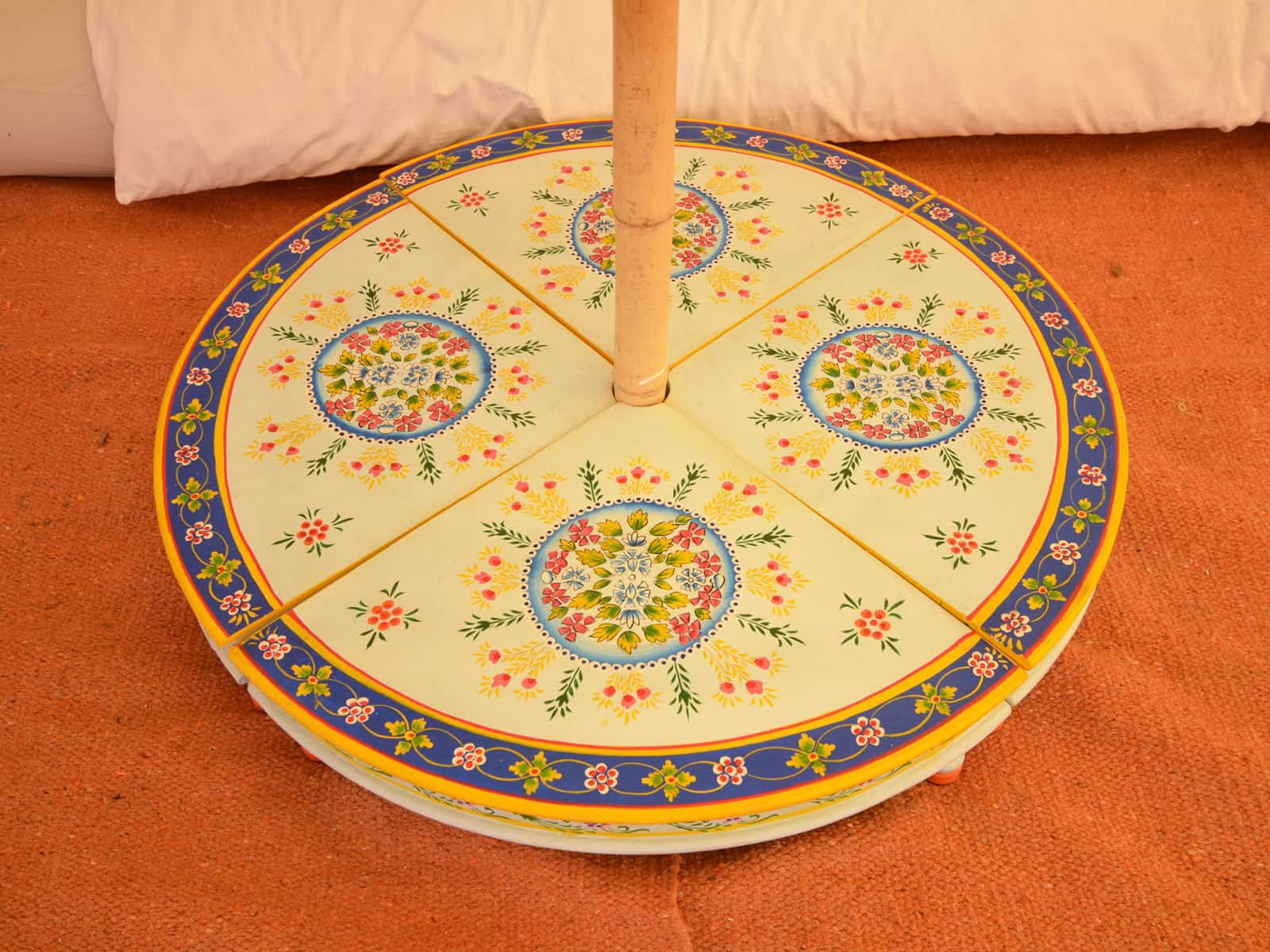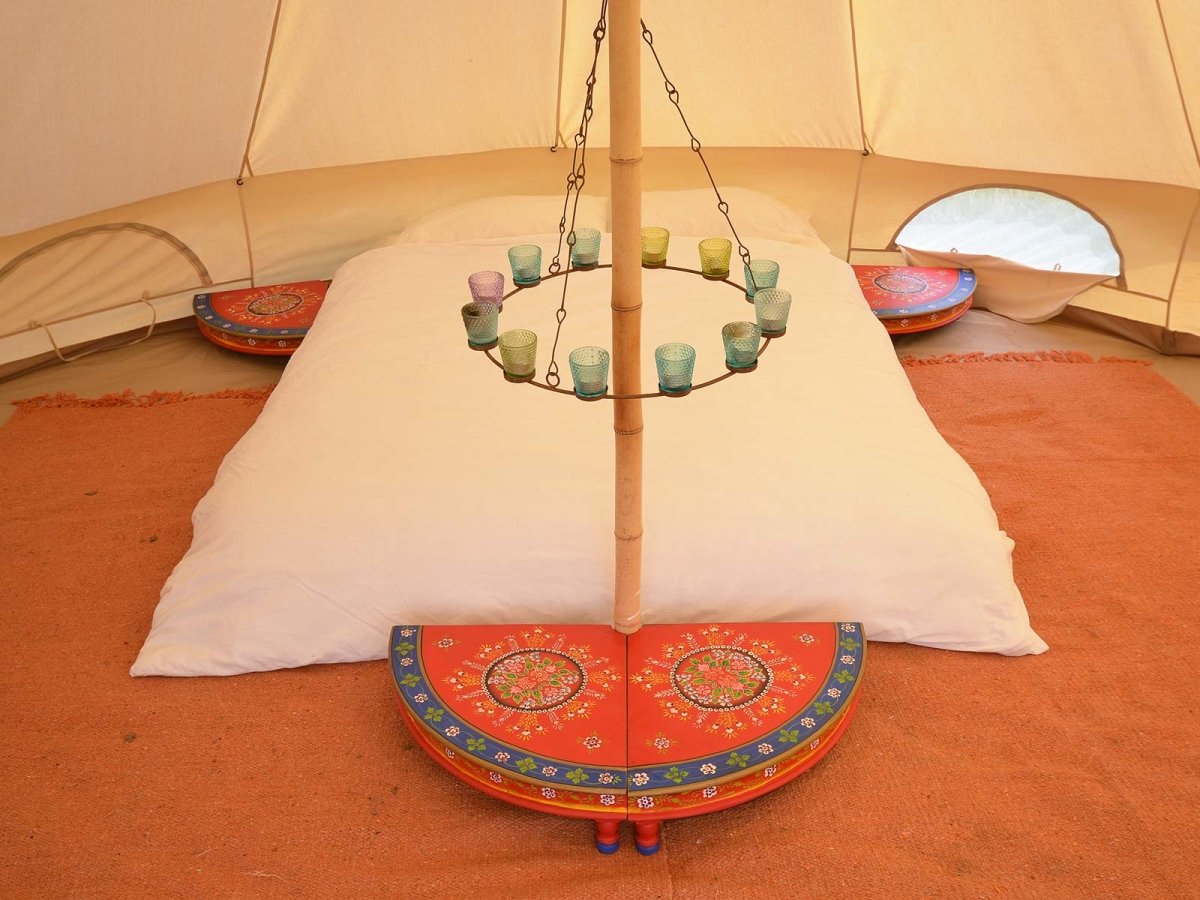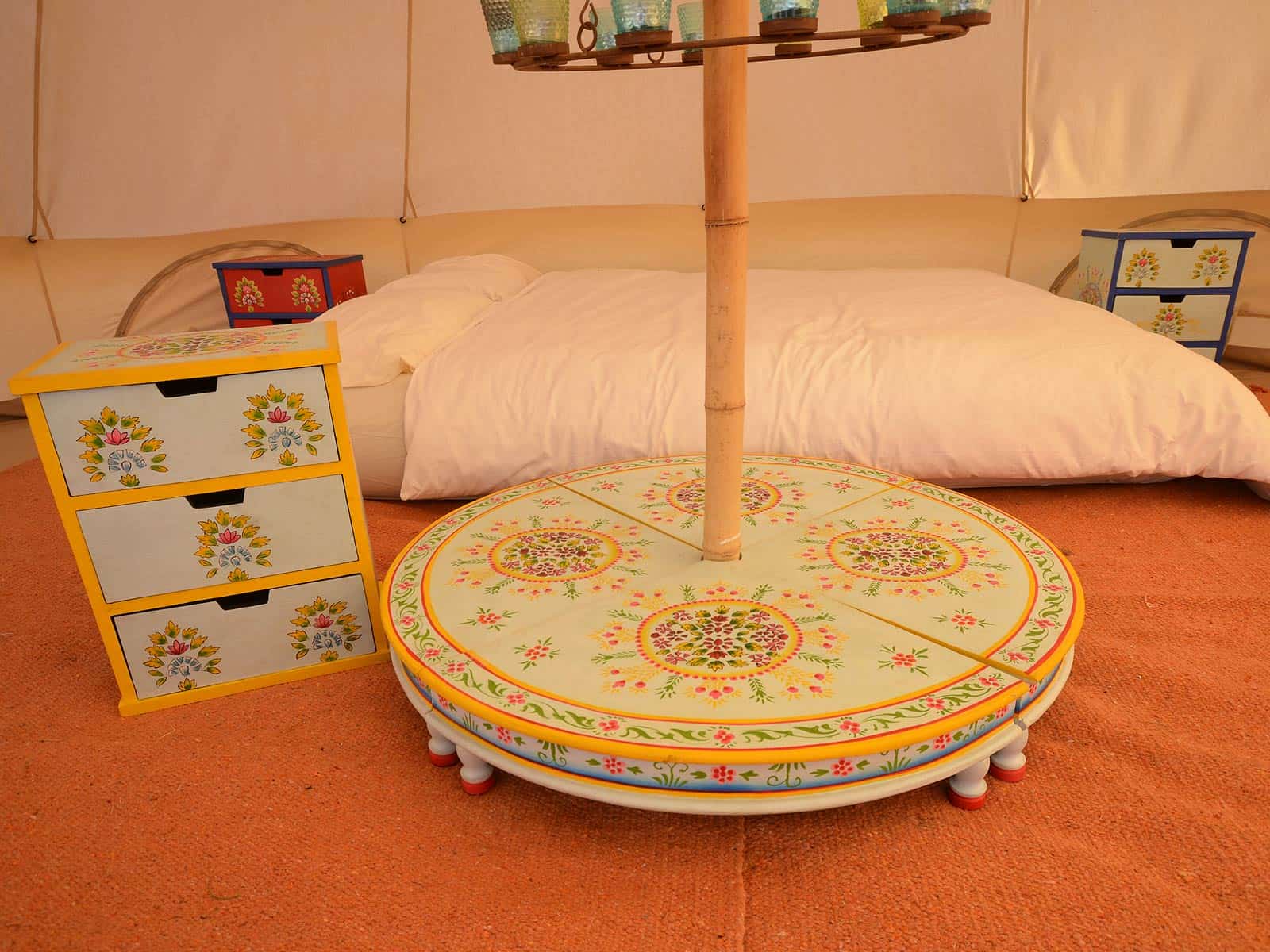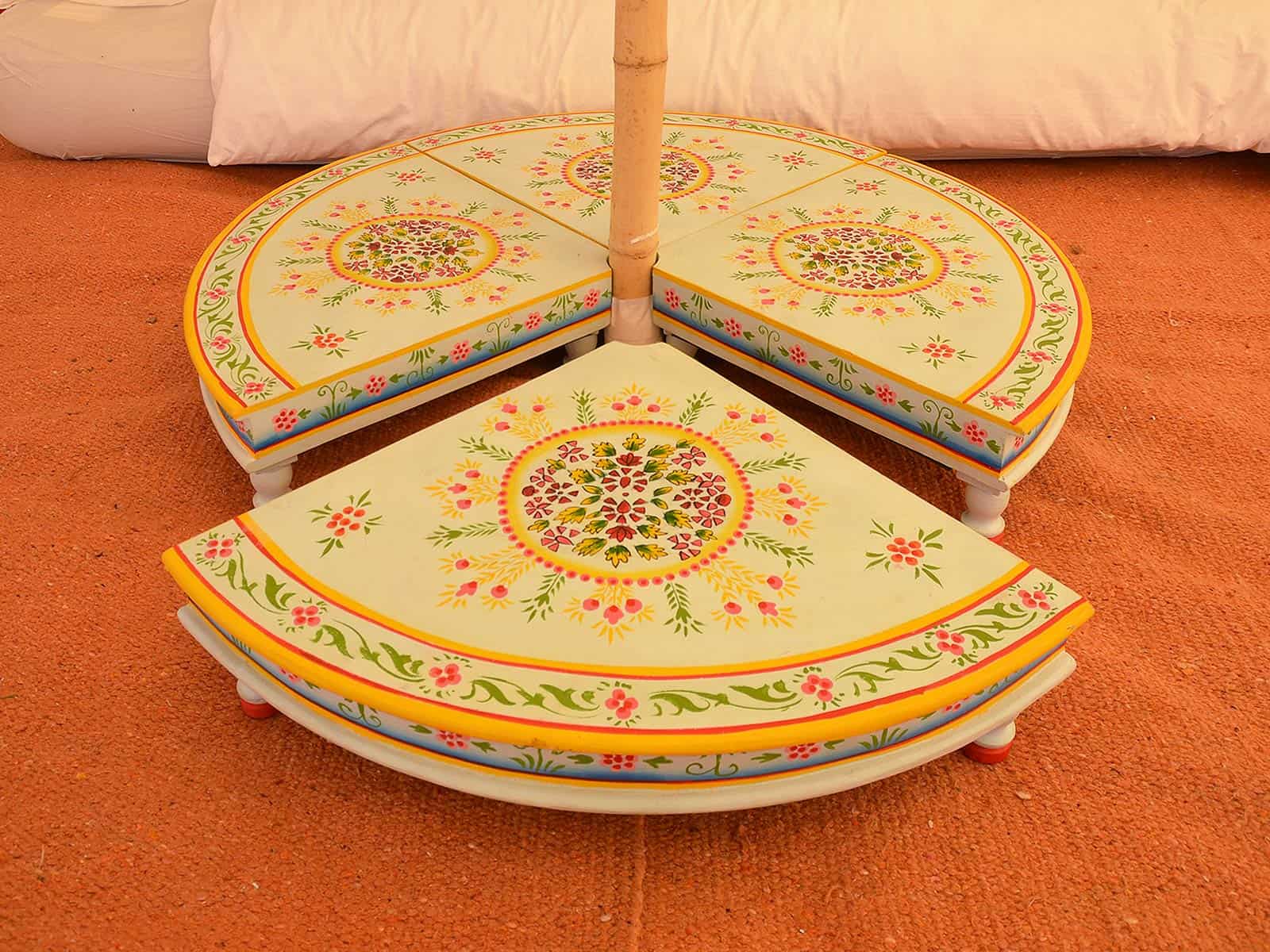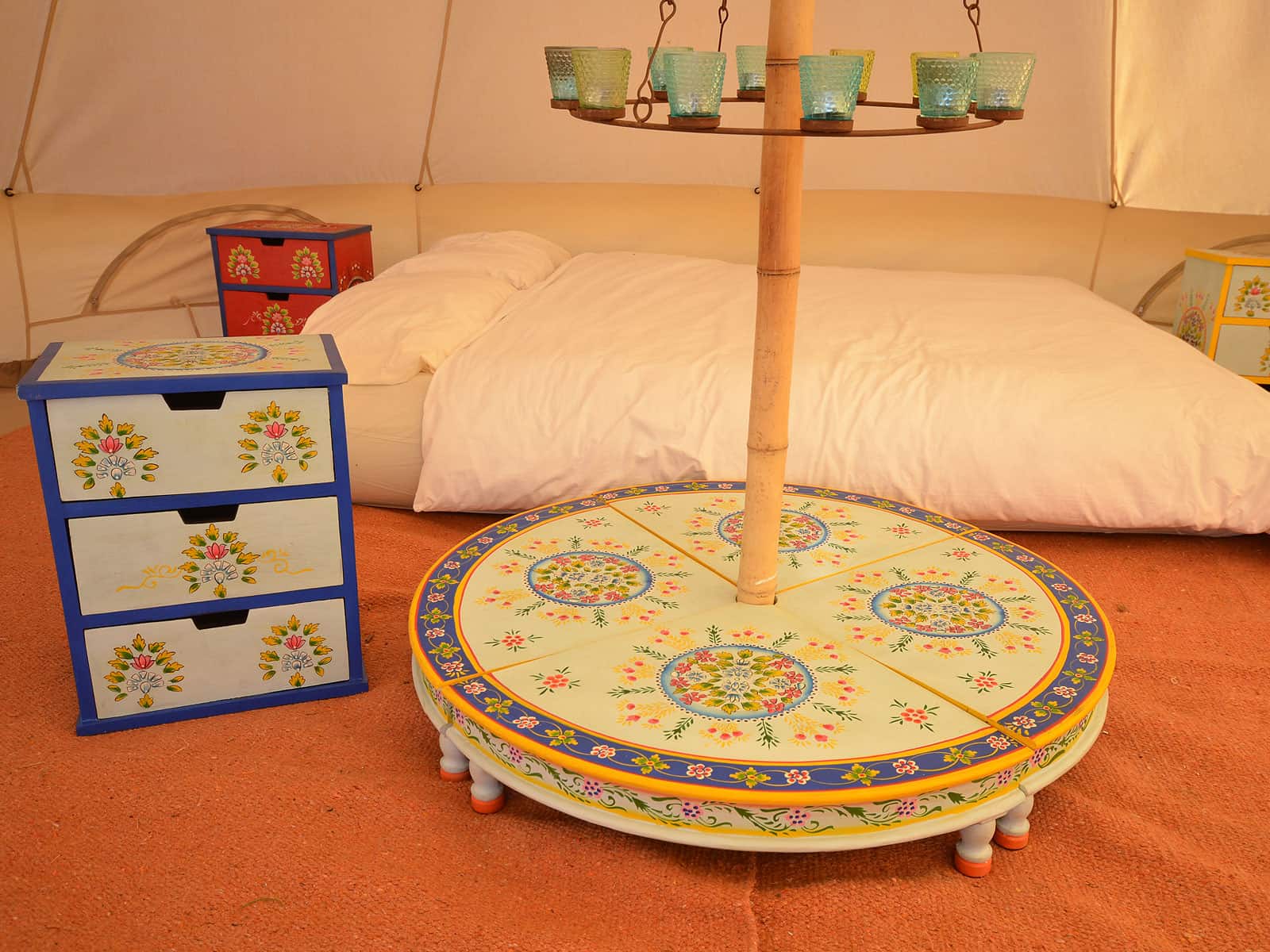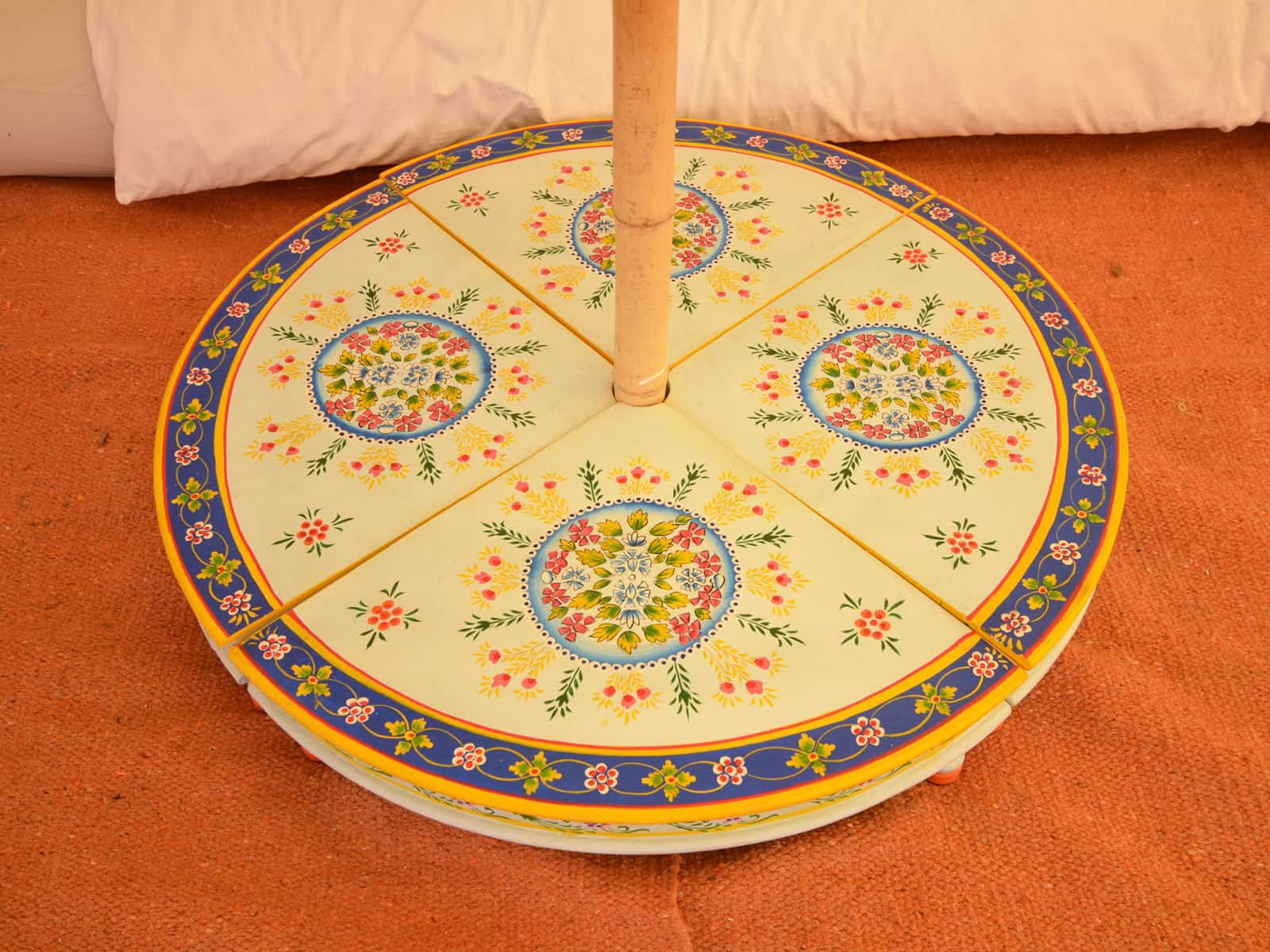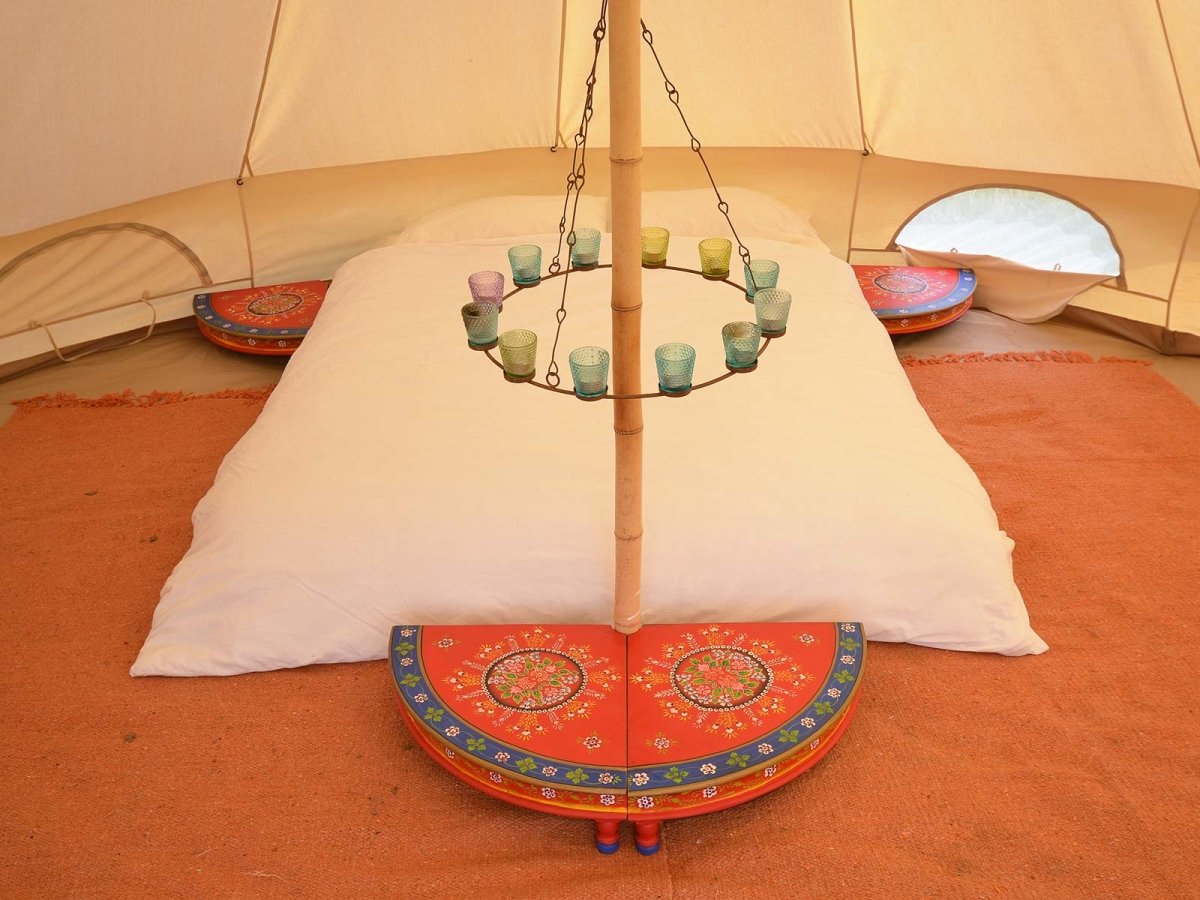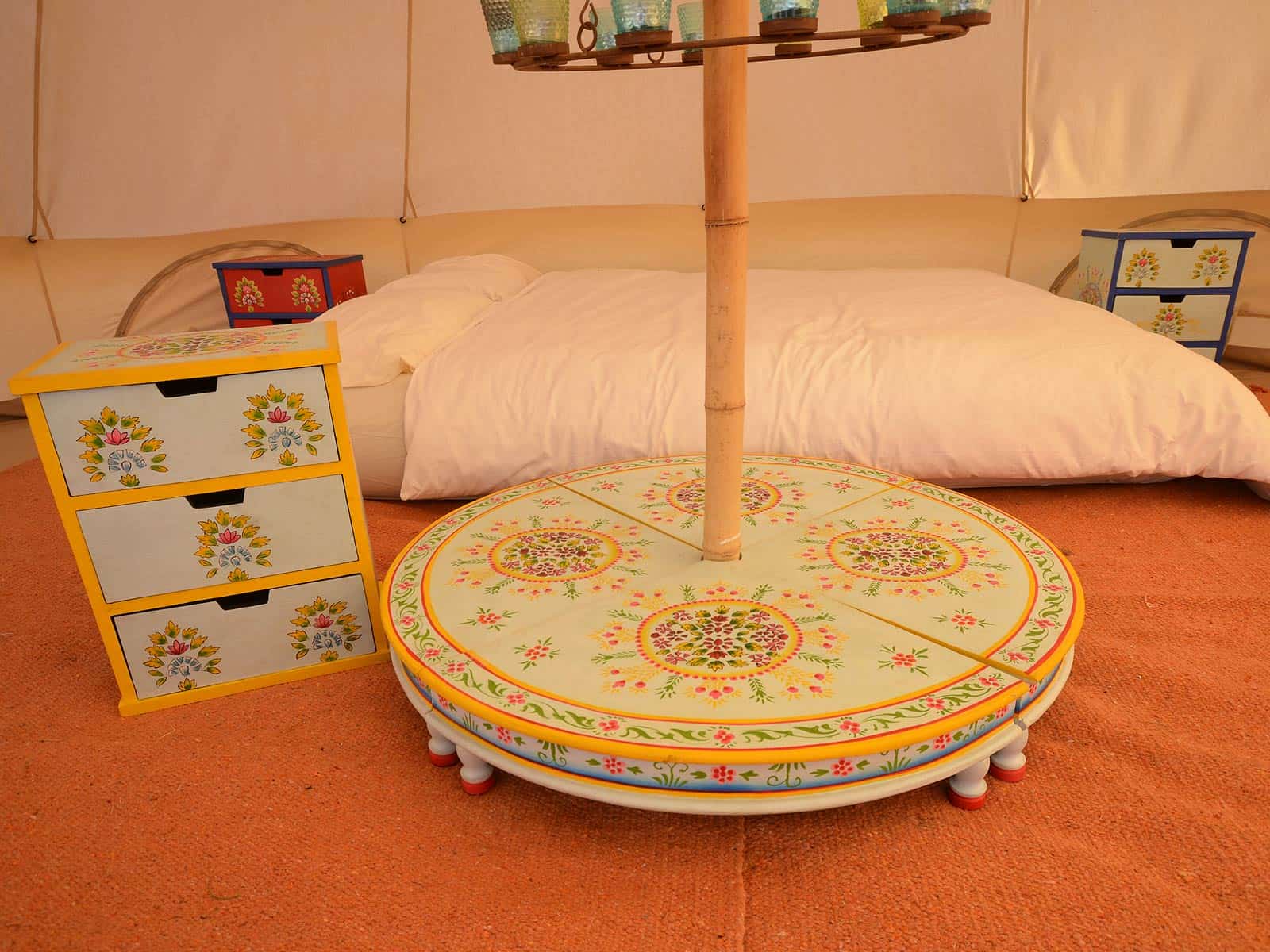 Camping with Soul 4 Piece Round Indian Table
£109.00
4 segments that make up a circular table around the centre pole.
Total diameter: 90cm
Height: 15cm
Hand crafted
Rustic
Description
Dimensions & Features
Designed to work perfectly in a Bell Tent, but equally fabulous elsewhere, these round tables fit around the centre pole and stack neatly for transportation.
These Indian-made circular tables have been developed by Bell Tent UK to make furnishing your tent beautifully simple.
Consisting of four separate segments that come together to form a circular table 90 centimetres in diameter, the table has a central six centimetre hole that will accommodate most tent poles. As well as looking sleek, this design minimises the waste of vital space.
Each segment has three legs for stability, and the four pieces stack efficiently, making it easy to transport them in the car.
The 4-Piece Indian Table is available in either solid mango wood or in a delicately painted design. The tables can be easily stacked when transported.
Endlessly useful in any camping setup, these tables are stylish and simple.
Being handcrafted, of a rustic style and then 'distressed', each table is slightly different so expect lumps, bumps and minor imperfections, it's all part of their outdoor charm. The colour will also vary from batch to batch; pictured tables are indicative only.