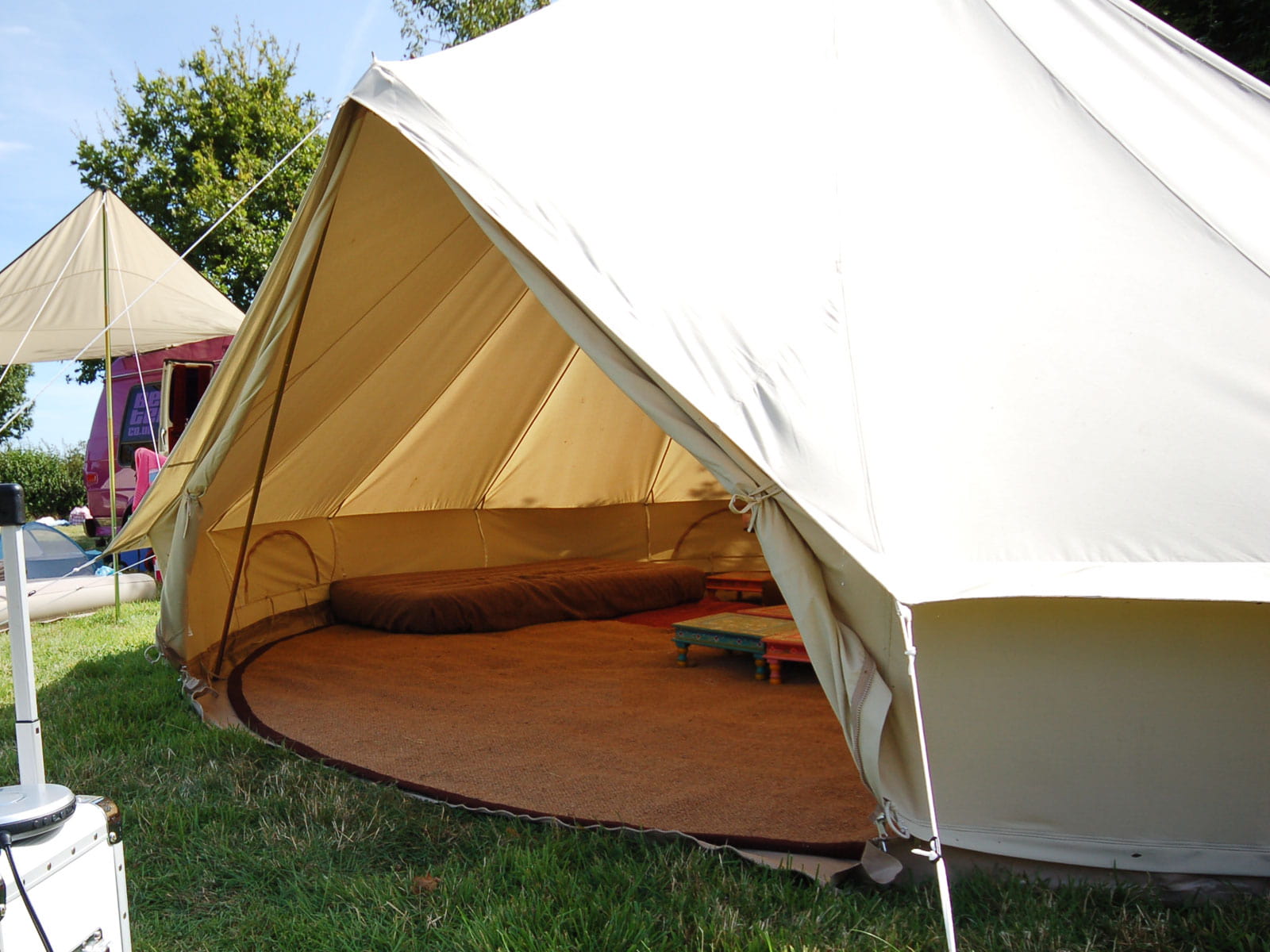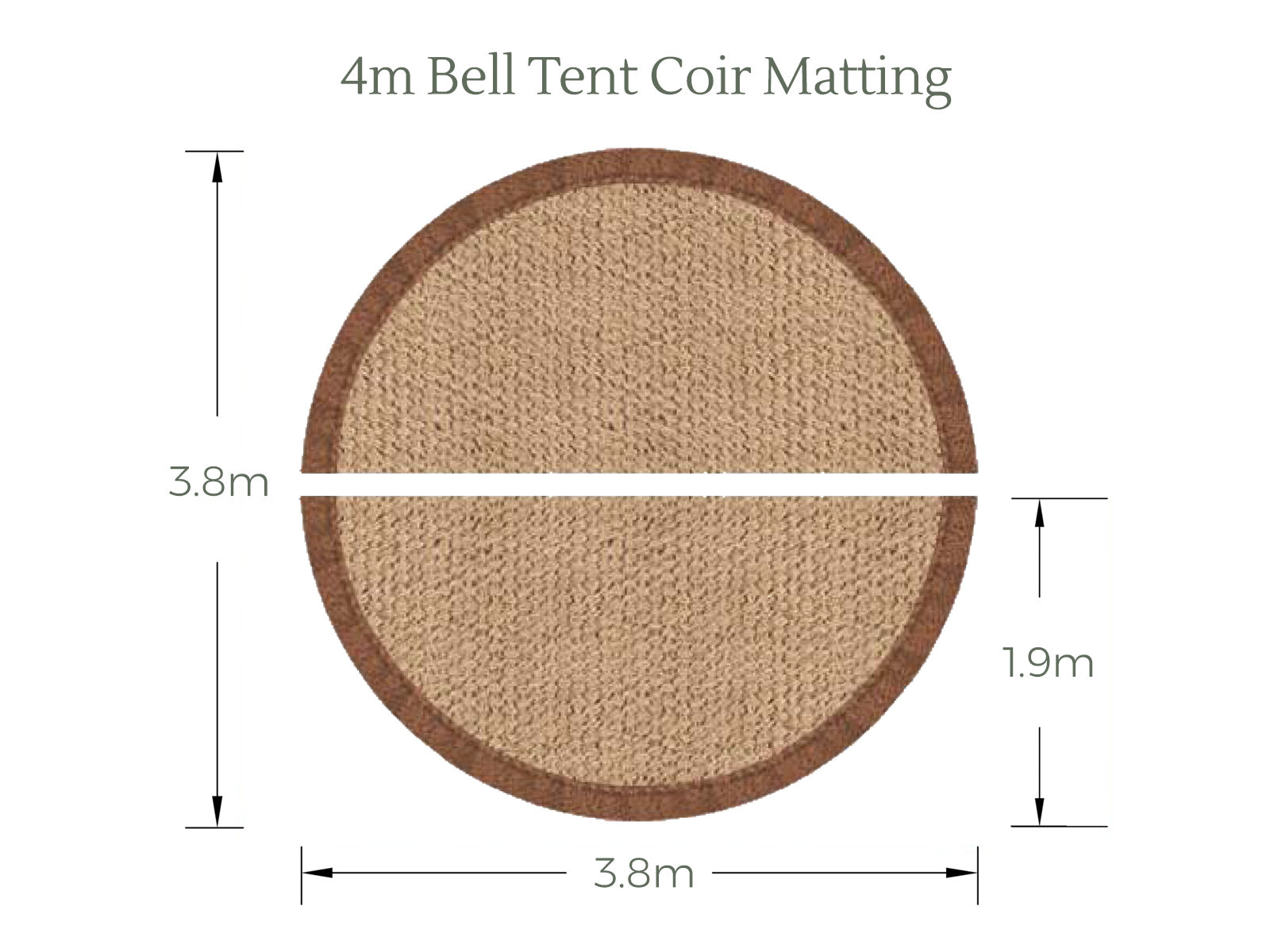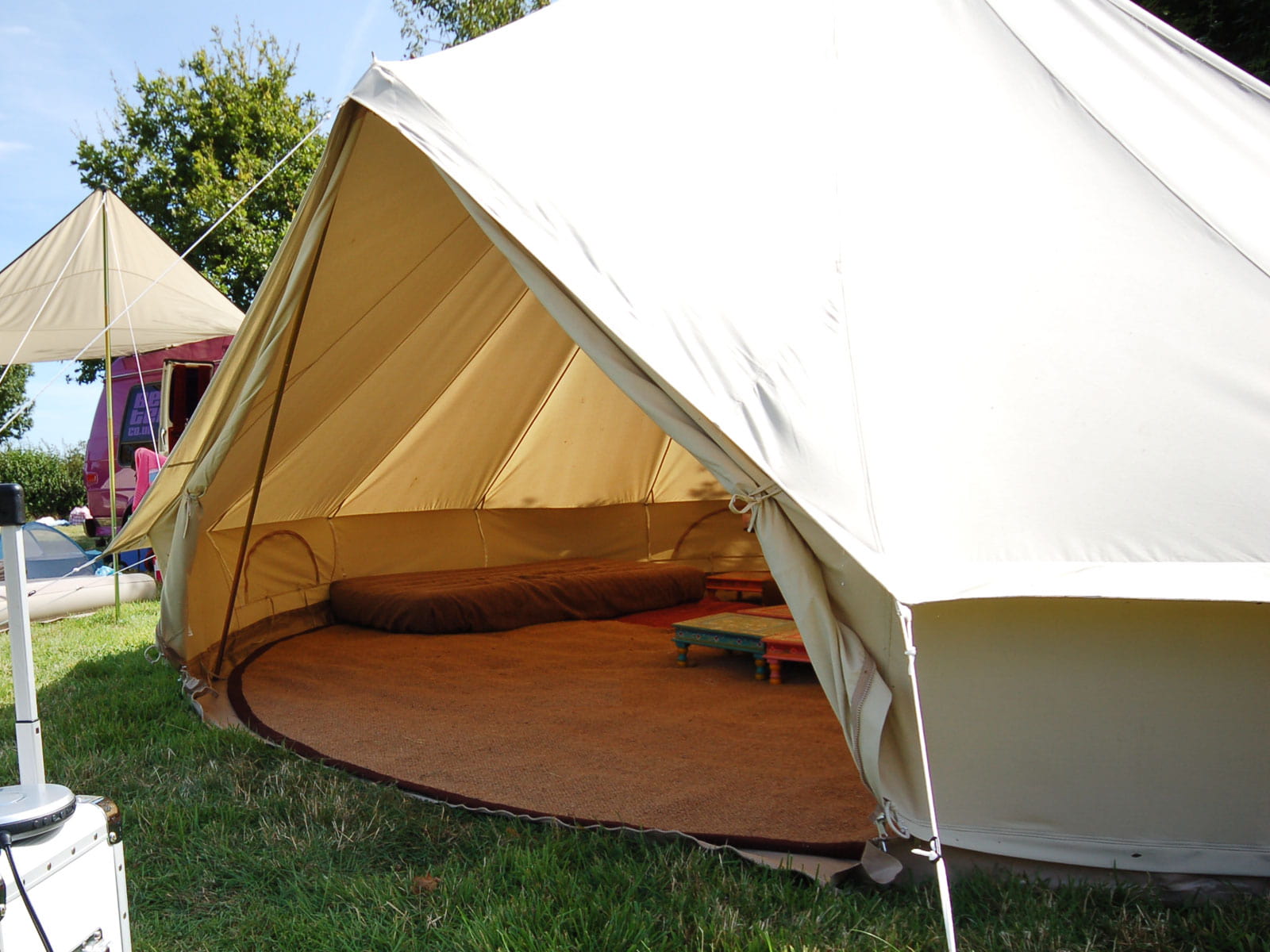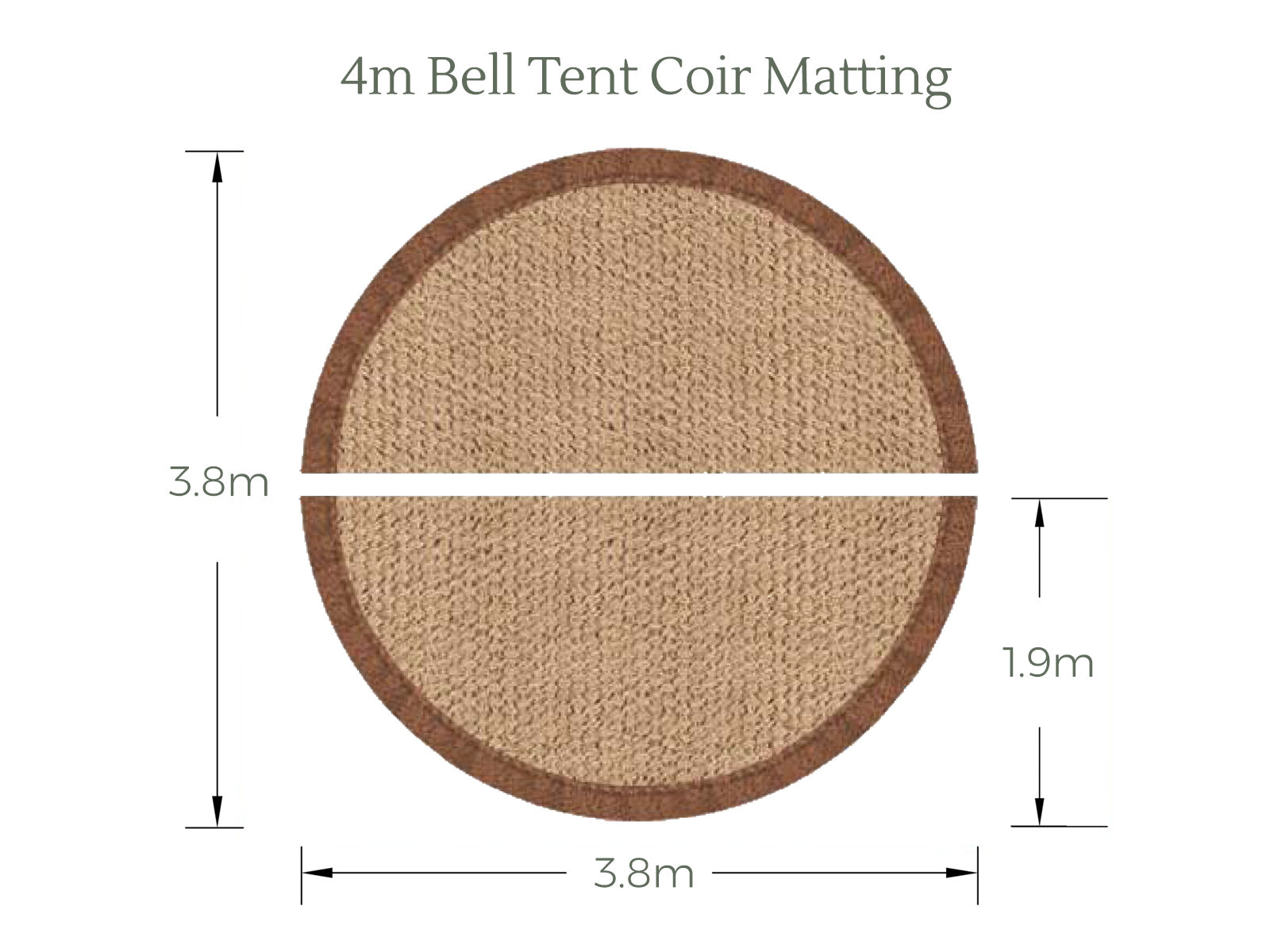 4 metre Bell Tent Coir Matting
£119.00
Our hardwearing, high grade Coir Matting instantly transforms your tent, taking it up a level of luxury.
Our premium quality, hardwearing Coir Matting instantly transforms your tent, taking it up a level of luxury.
Specially designed by Bell Tent UK, this durable Coir Matting looks wonderful, creating an organic layer of insulation between you and the ground.
Ideal for people who want the very best set-up, or for professional or longer-term users. Our Coir Matting can be bought in a single half-moon to cover half of the floor of your tent, or in two half-moons for full coverage.
Coir is the tough fibrous inner covering of a coconut, an amazing material used for ropes and flooring for over a thousand years. We source our coir from companies certified by the Coir Board of India, and is of a S3M4 rating (the same as used in the Queen's annual tea party marquees, and if it's good enough for Her Majesty…)
It has a very dense weave which gives good height to the coir, meaning greater insulation, more stiffness (so less rumpling and tripping) and a much longer life. For added hardiness, the outer curved edges are finished with dark brown binding while the straight edges are stitched.
Bell Tent UK Coir Matting is cut to fit our tents exactly with a smaller diameter - ie a 4m Bell Tent has an inner diameter of 3.8m - so that it fits in easily and lays flat.
A resilient and natural flooring choice to make your tent as comfortable as possible.
Please note: This Coir is designed for the stated size of bell tent but actually comes up 20cm smaller to fit the internal dimensions. Please bear this in mind if buying for another structure.