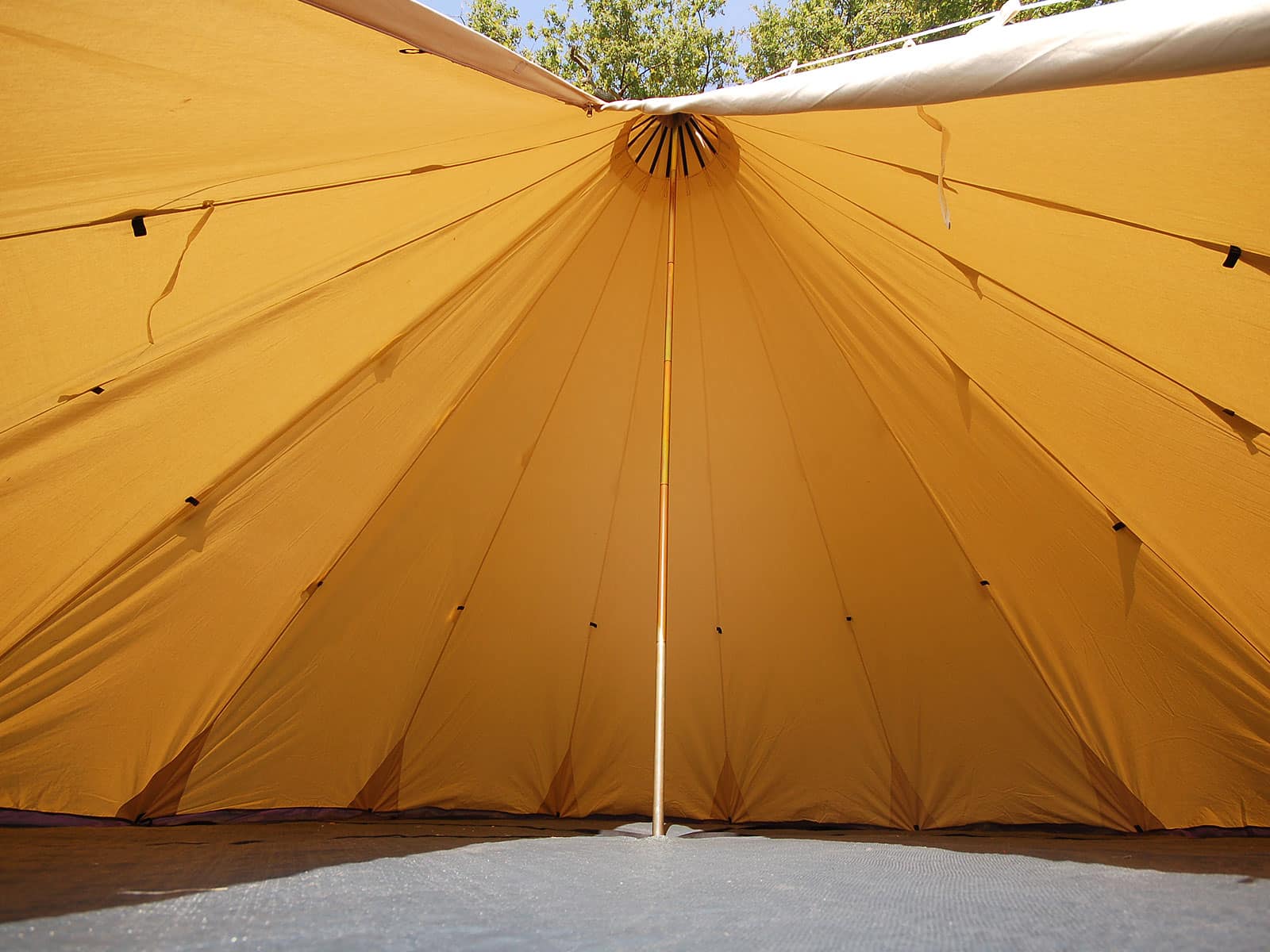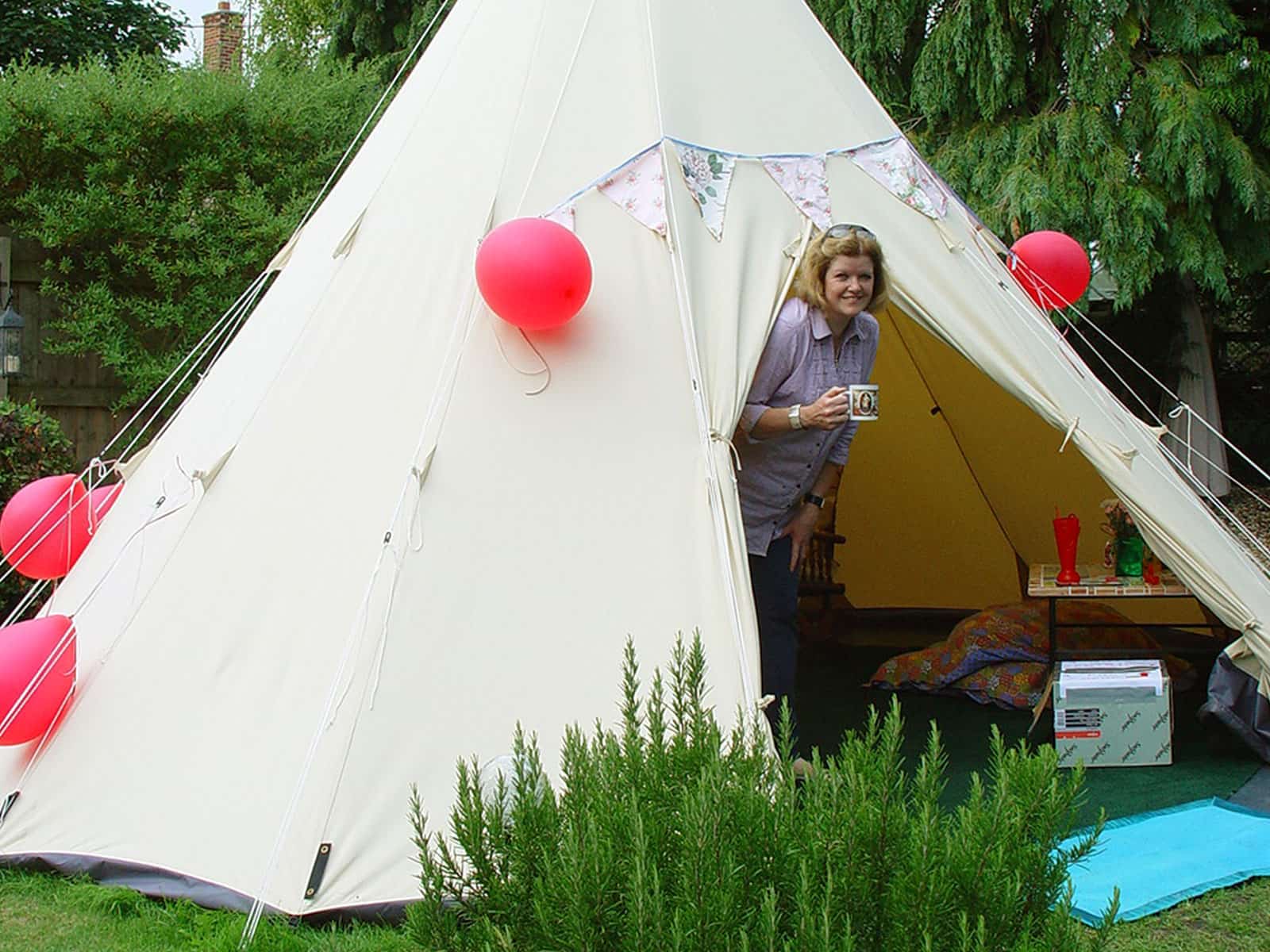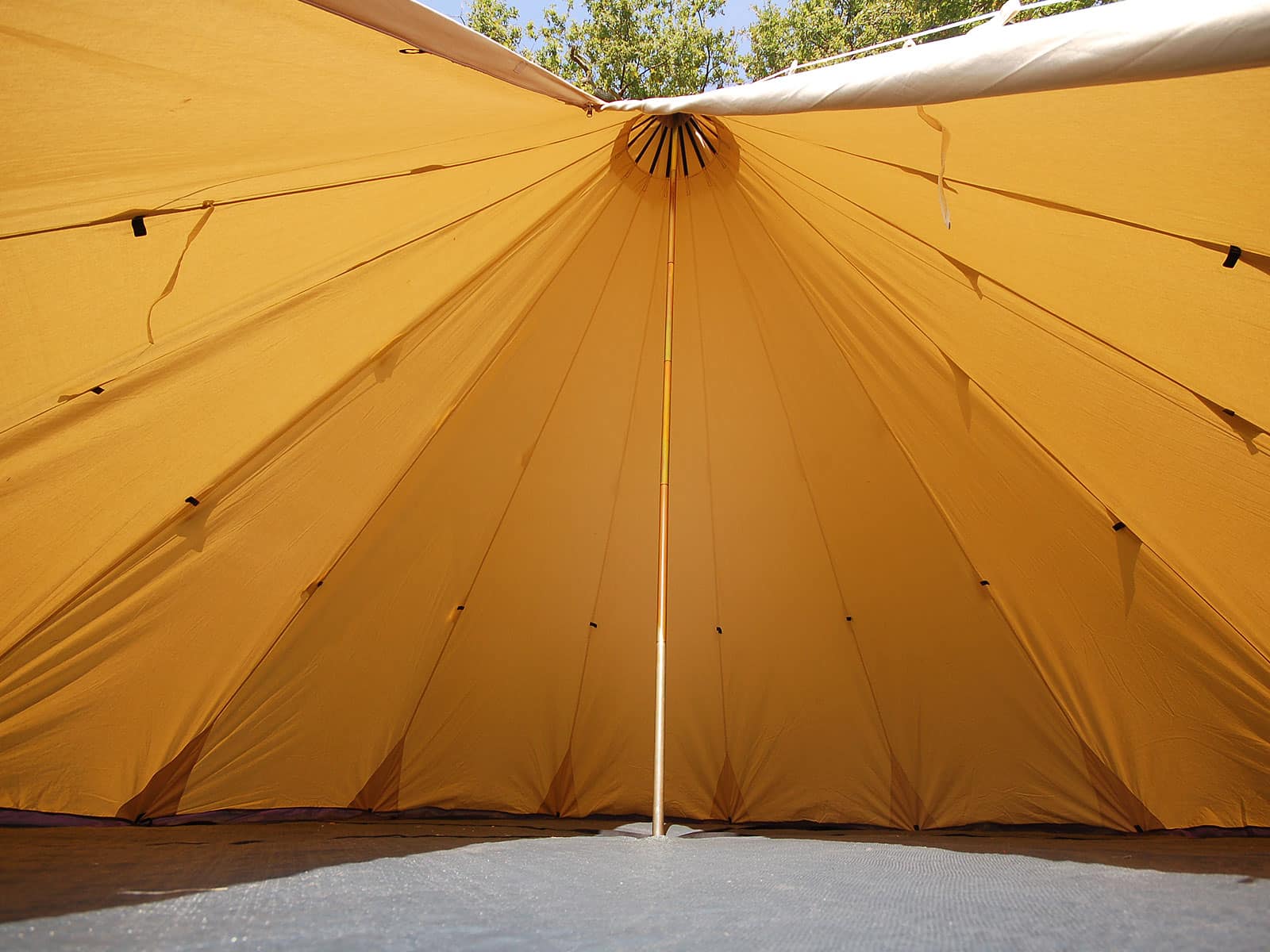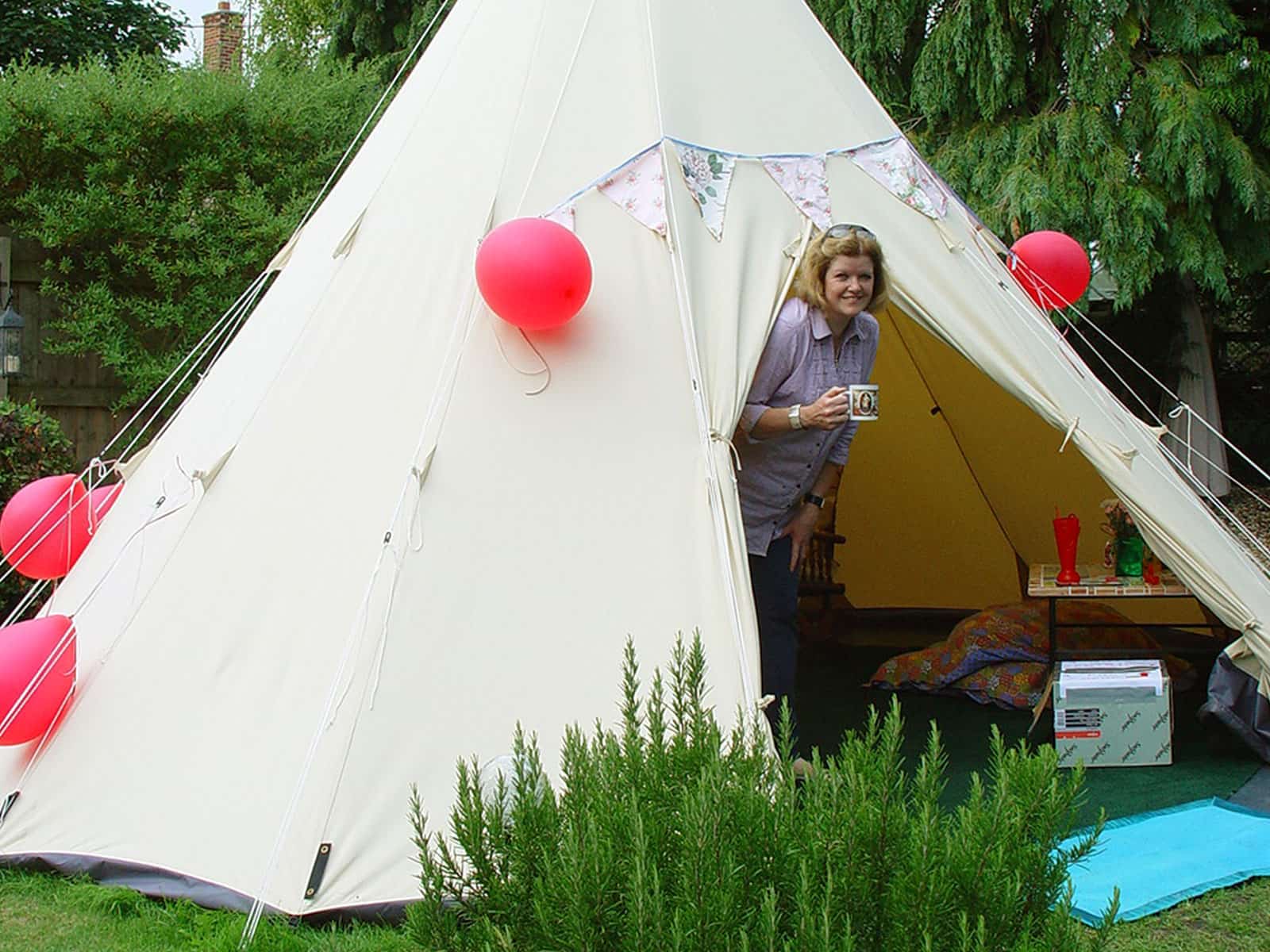 Sold Out
5 metre Ultimate Single Pole Tipi Tent
£679.00
The classic Tipi design with a modern and robust twist.
Features a heavy-duty, zipped-in "bath-tub" groundsheet
Quick to pitch with only a single pole
Can be used with or without guy ropes, depending on the weather
Our most popular and versatile Tipi size
Description
Dimensions & Features
FAQ
This Ultimate 5 metre Single Pole Tipi is spacious enough for a family of four in glamping mode or up to eight people on camping mats. Being part of the 'Ultimate' range, it features a heavy-duty 540gsm groundsheet that can be separated from the 285gsm canvas using the sturdy zip. The zipped-in design allows you to roll up the canvas and enjoy a cool breeze on a hot sunny day when the guy ropes are in place. Please don't leave it unattended on a windy day, or your teepee will become a giant kite! We have brought together modern materials and a classic design to deliver a simple, highly effective, large Tipi.
Single pole design makes life so much easier!
Traditional teepees have multiple long poles that create the structure and a permanent hole in the roof. Our version makes life much more straightforward, with one foldable centre pole for easy transportation and quick pitching.
Clever, adjustable ventilation system
The top of the tipi has a ventilation cone that you can adjust from outside the tent. The vent system is attached to two control ropes so you can adjust the ventilation as the day unfolds - open it to regulate airflow or close it to keep the rain out! This system also makes it really simple to install a lovely wood-burning stove for heating and cooking without having to cut a hole in the roof. Just ensure you have a double sleeve flue where it leaves the canvas. See our Stoves [link] collection for options.
Simple, practical and great for festivals
At 3.5 metres tall, it really stands out on a crowded campsite or festival. Several sets of guy ropes add additional strength to the aerodynamic cone shape of a Tipi, creating a really sturdy tent across most weather conditions. You can put the tent up without guy ropes in fine weather, making for a smaller footprint. This option is great for festivals and busy campsites, and there are no trip hazards for 'confused' neighbours at night.
Main features of our 5m Ultimate Single Pole Tipi:
Classic Tipi silhouette without all the poles
Adjustable ventilation mechanism in the cone
Simple to install a stove
Easy and quick to pitch by one person in around 10 minutes
Can be used with or without guy ropes
Aerodynamic, sleek cone shape works well in windy weather (with guy ropes fitted!)
Heavy-duty zipped-in 540gsm "bath-tub" groundsheet
300cm centre pole offers plenty of headroom
Made from 285gsm 100% unbleached, natural, breathable cotton canvas
Treated to be water, UV and mould resistant
Our premium canvas has a 4500mm Hydrostatic Head (HH)
Our heavy-duty groundsheets are over 10,000mm Hydrostatic Head (HH)
Tested to BS5852 fire retardancy standards
Our tents are covered by a twelve-month manufacturer's warranty.
For more detailed information please see the
tent warranty
section of our website.