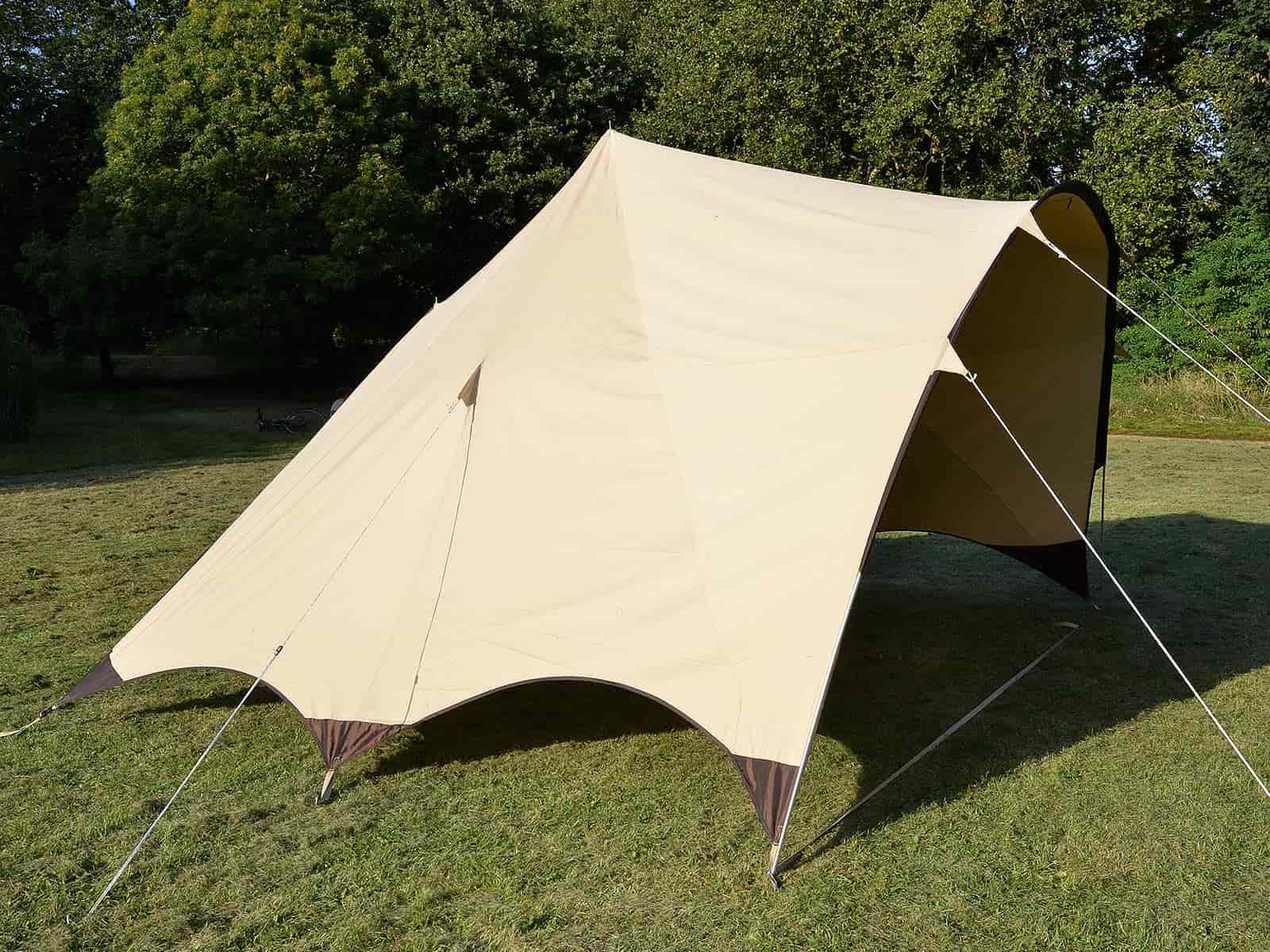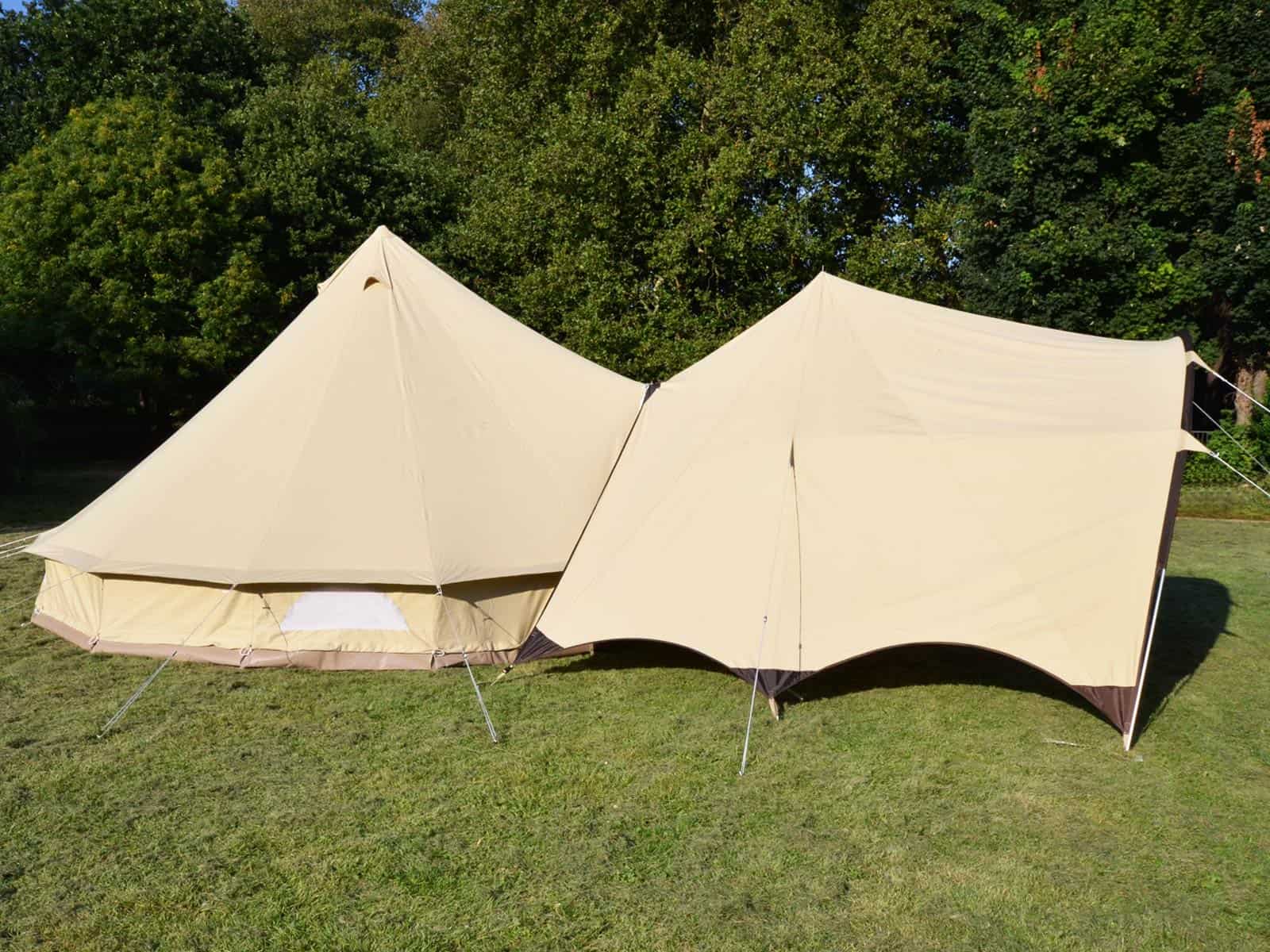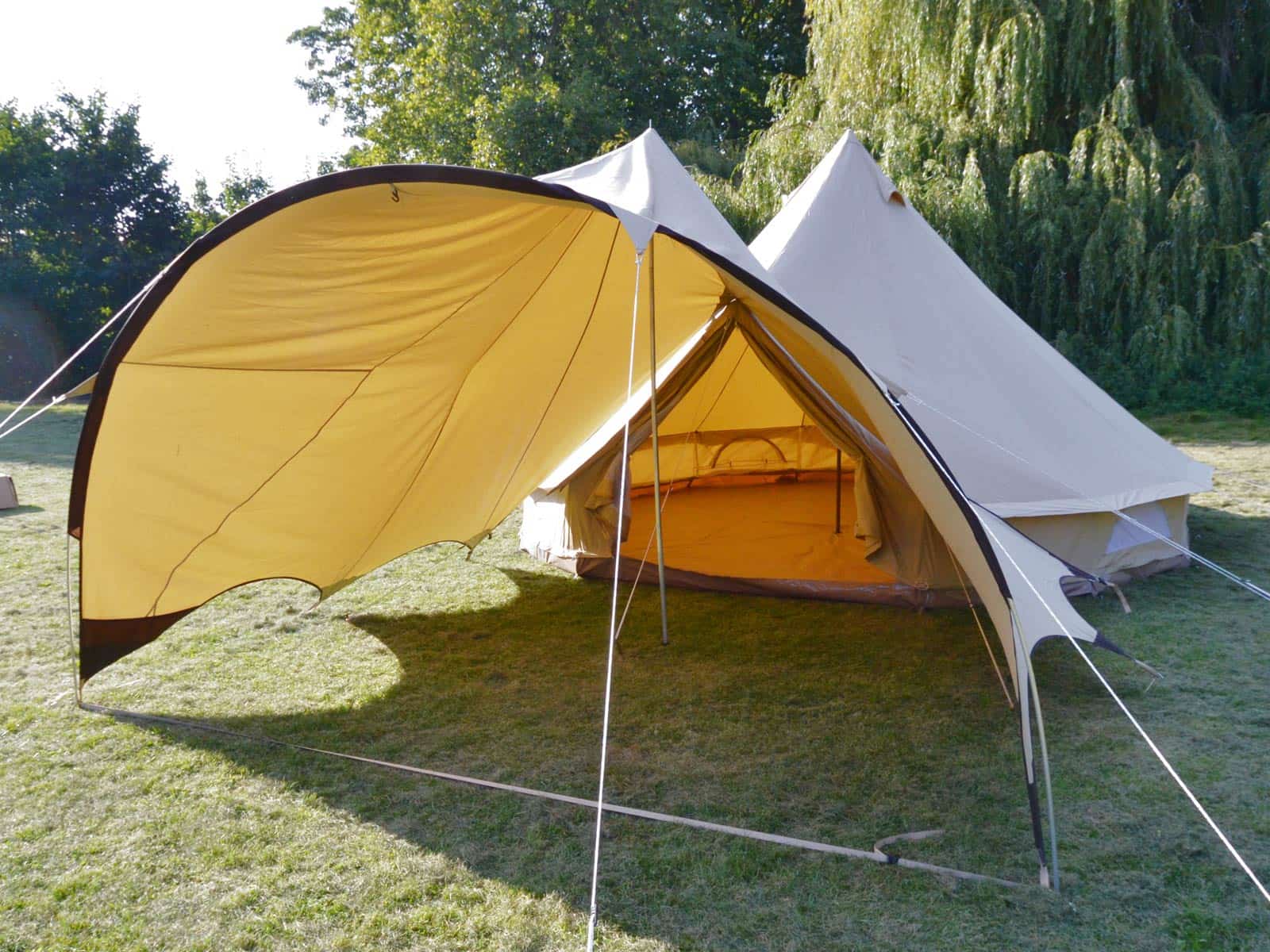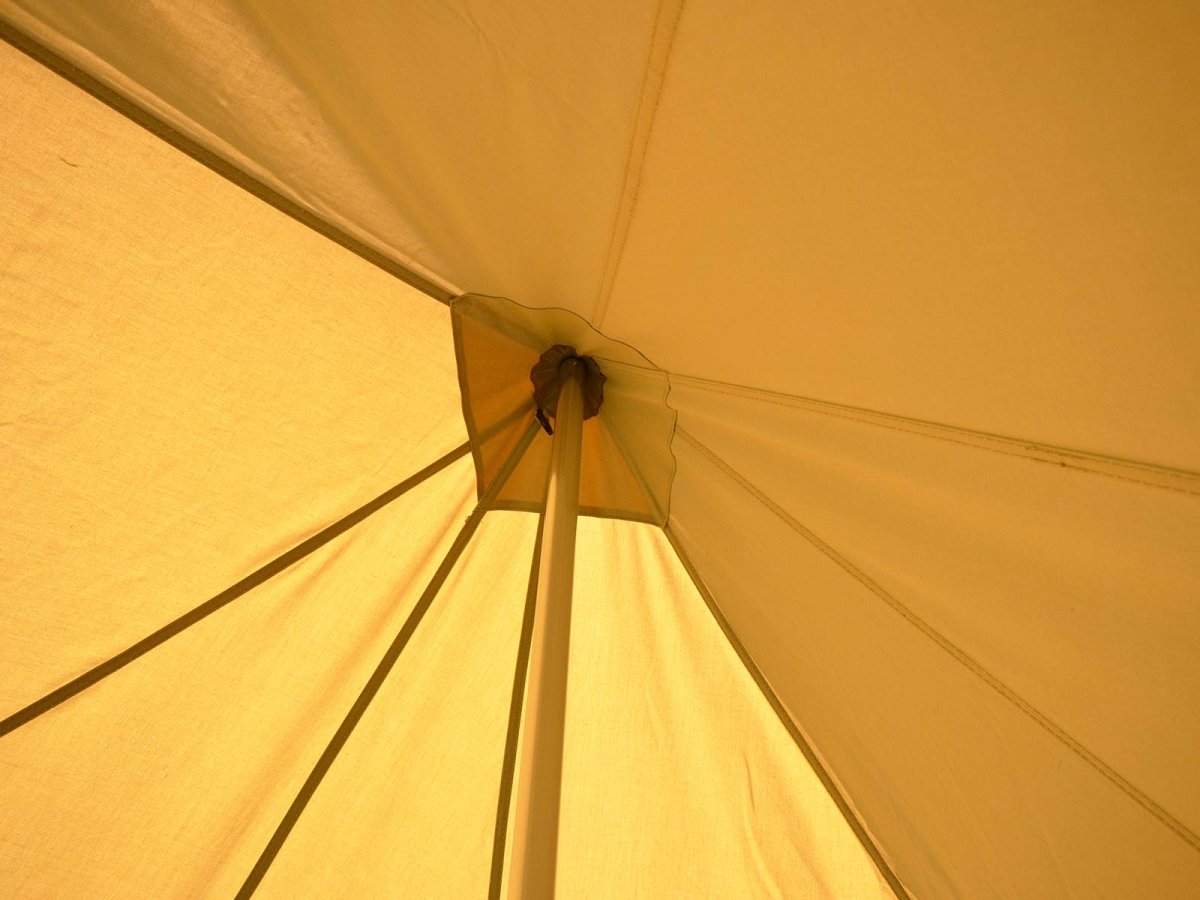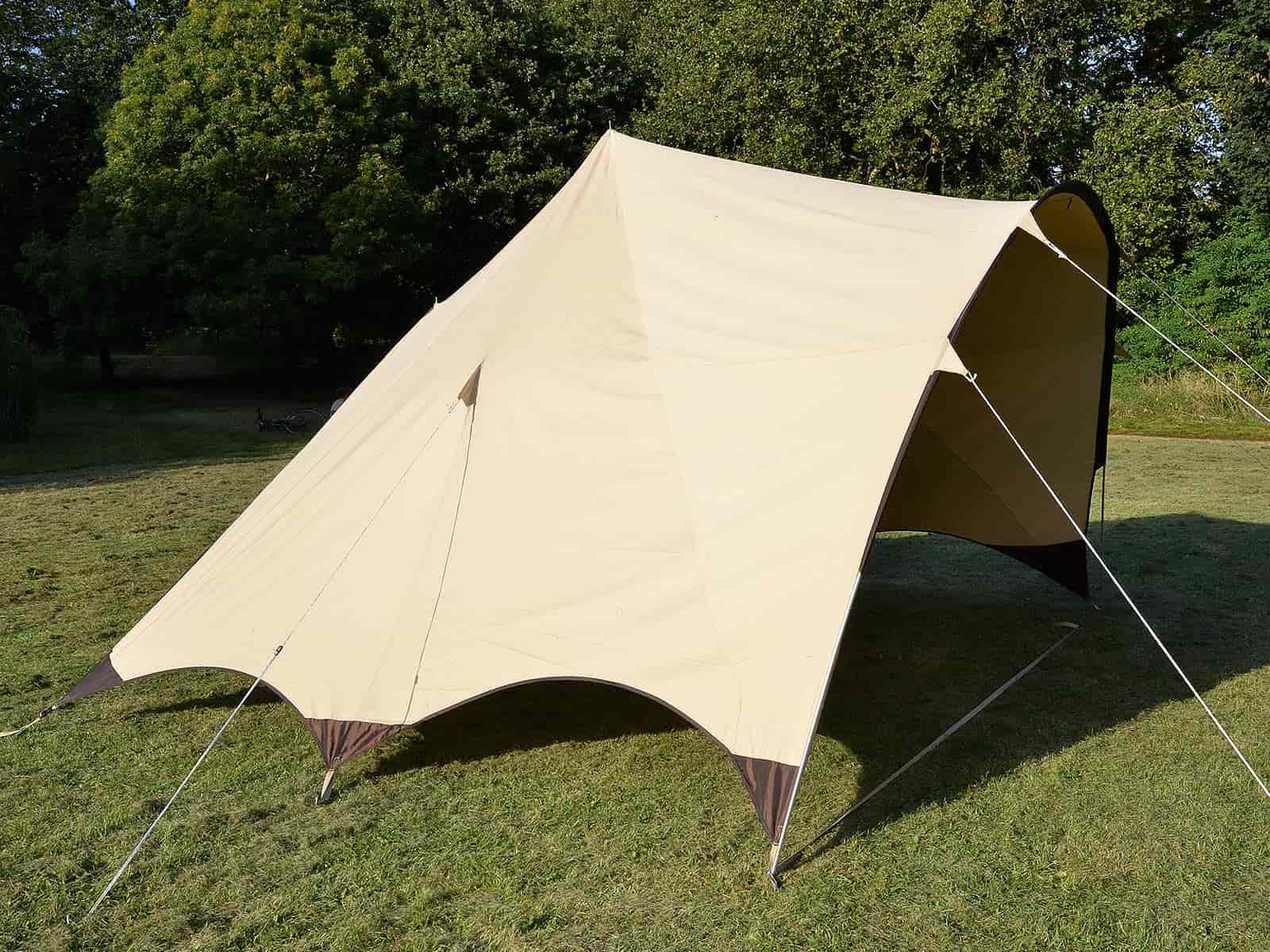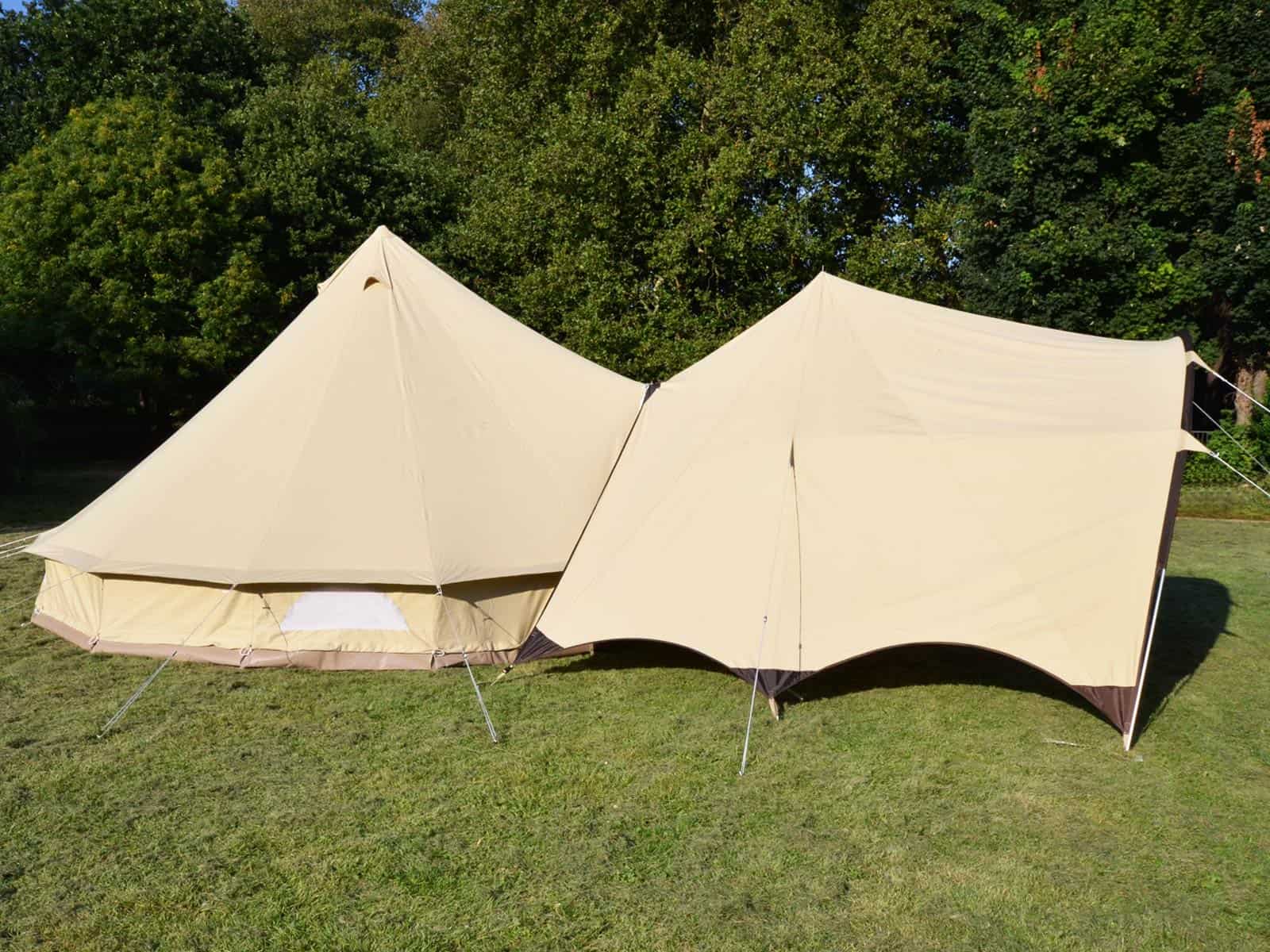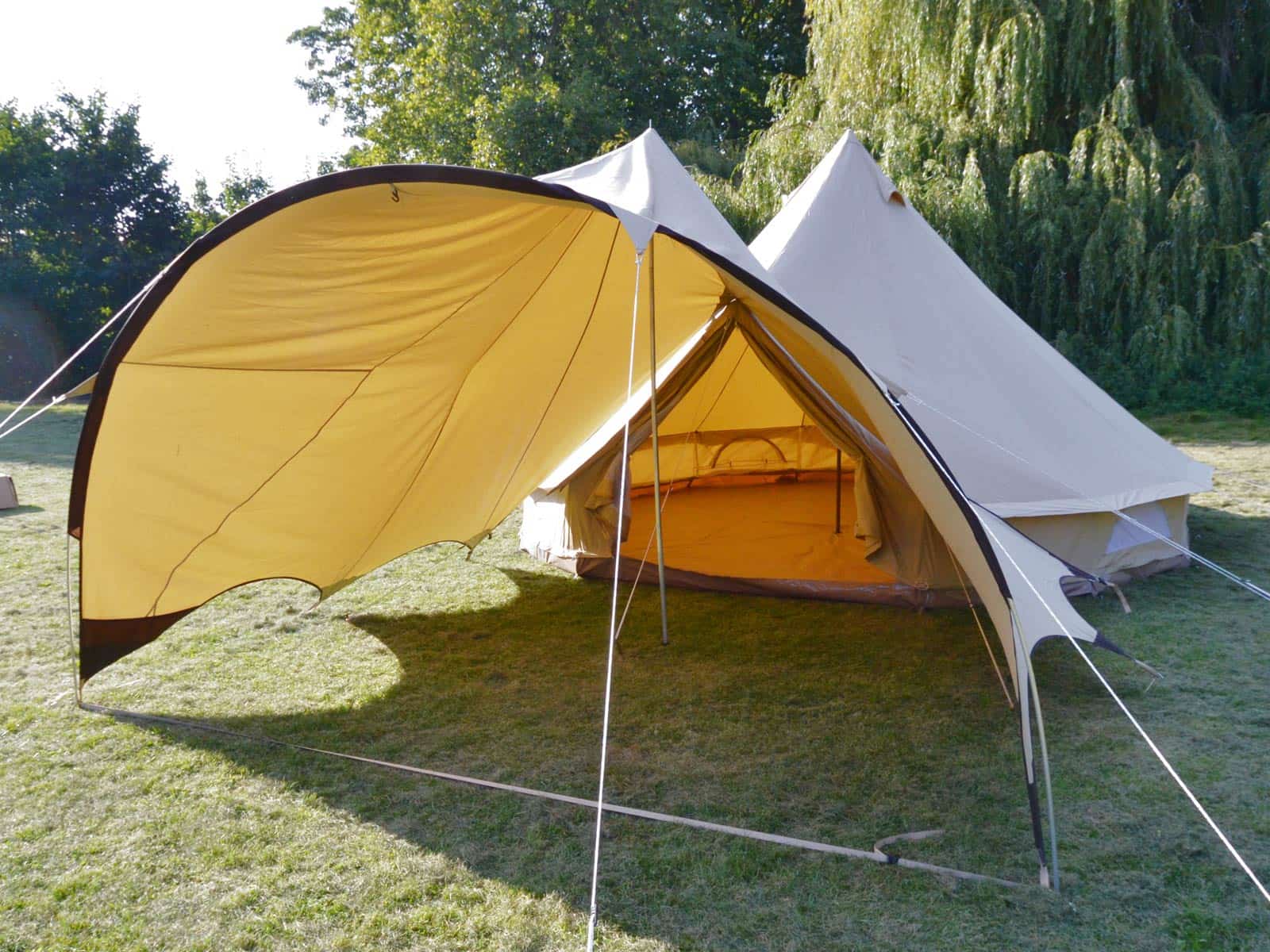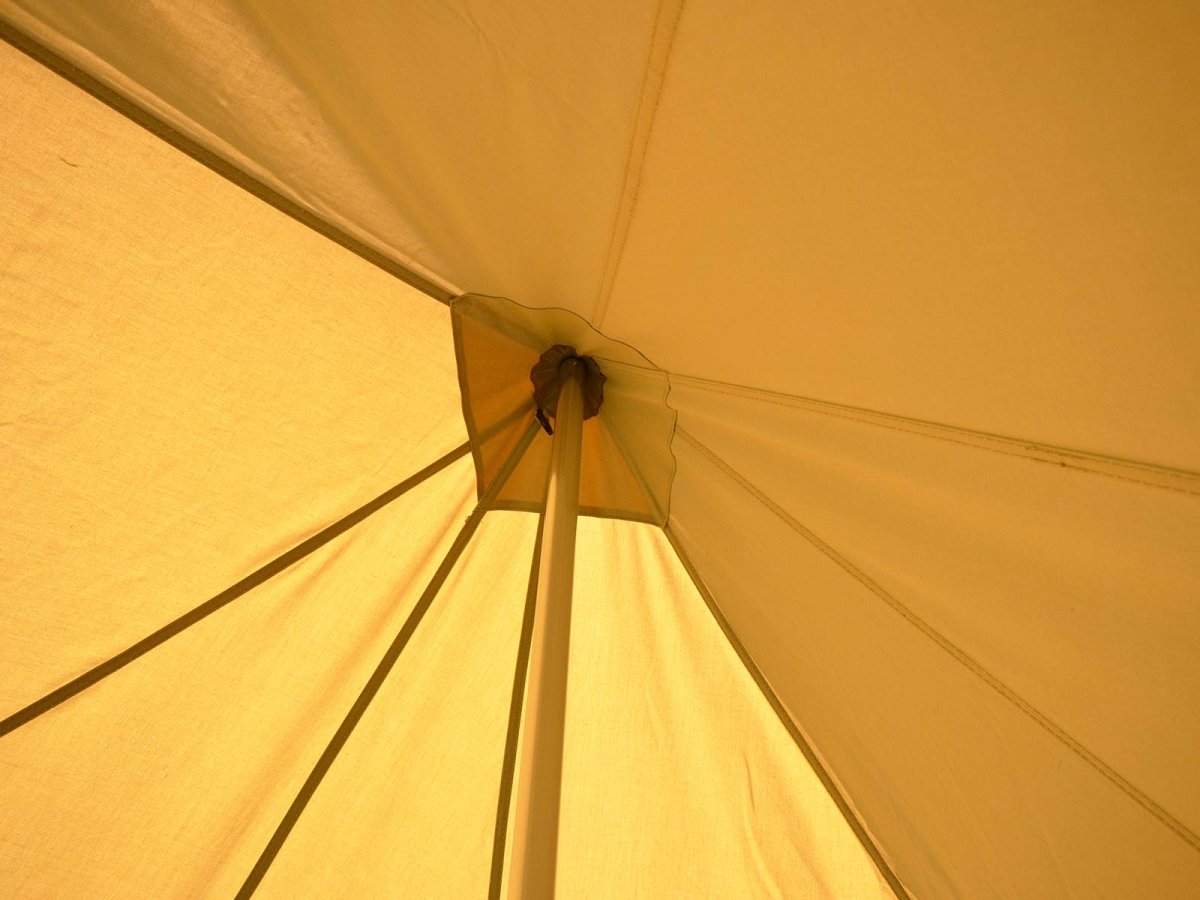 Bell Tent Gazebo
£299.00
Add a canvas gazebo to your bell tent and create a useful covered space for cooking and shelter from sun and rain.
Add another room to the front of your Bell Tent
Can be used on its own or connect to your Bell Tent or other structure
Welcome storage space for dirty boots, coats, and outdoor stuff helps keep your tent clean and tidy
A great area for cooking, eating and storage and sitting out
Description
Dimensions & Features
Welcome to our Unique Bell Tent Gazebo. The next level in a bell-tent compatible porch or awning.
It's like adding another room - 10 square metres of covered space - on the front of your Bell Tent (Bell Tent not included!!). It can also be used on its own, as a free standing gazebo, or with other structures.
It takes around 7 minutes to put up and packs down into a compact 70cm by 25cm by 25cm matching cotton canvas bag. This 100% natural cotton canvas gazebo fits any of our Bell Tents from 4m upwards.
A flexible Gazebo that fits all Bell Tents from 4m up
An ingenious elasticated strap system means you can adjust the height of the gazebo to fit bell tents from 4m upwards. The large front hoop is made of aluminium and provides a sturdy semi-circle entrance. An adjustable floor strap allows you to change the height and width of the hoop.
It connects directly to the A-frame of your Bell Tent, providing a connected space for cooking under cover and a spacious covered area in front of your tent's entrance.
Can be used on its own as a stand alone gazebo
An additional rear centre-pole is included so that you can use the Gazebo on its own, ideal for picnics, on the beach or in garden throughout the year.
Having a space to store boots, anoraks, hats and so on really helps to keep the inside of your tent clean and tidy. It creates a buffer zone between the great outdoors and your lovely Bell Tent indoors and a covered storage area for outdoor things that should stay outdoors.
A welcome layer of protection against sun and rain, and an ideal cooking and relaxing space
It provides a large covered area, ideal for keeping young kids out of the hot sun and for adults to laze about in the shade on a hot summer afternoon. With over 10m2 floor area, this unique design gazebo provides an excellent area for al fresco eating and cooking.
Our tents are covered by a twelve-month manufacturer's warranty.
For more detailed information please see the
tent warranty
section of our website.