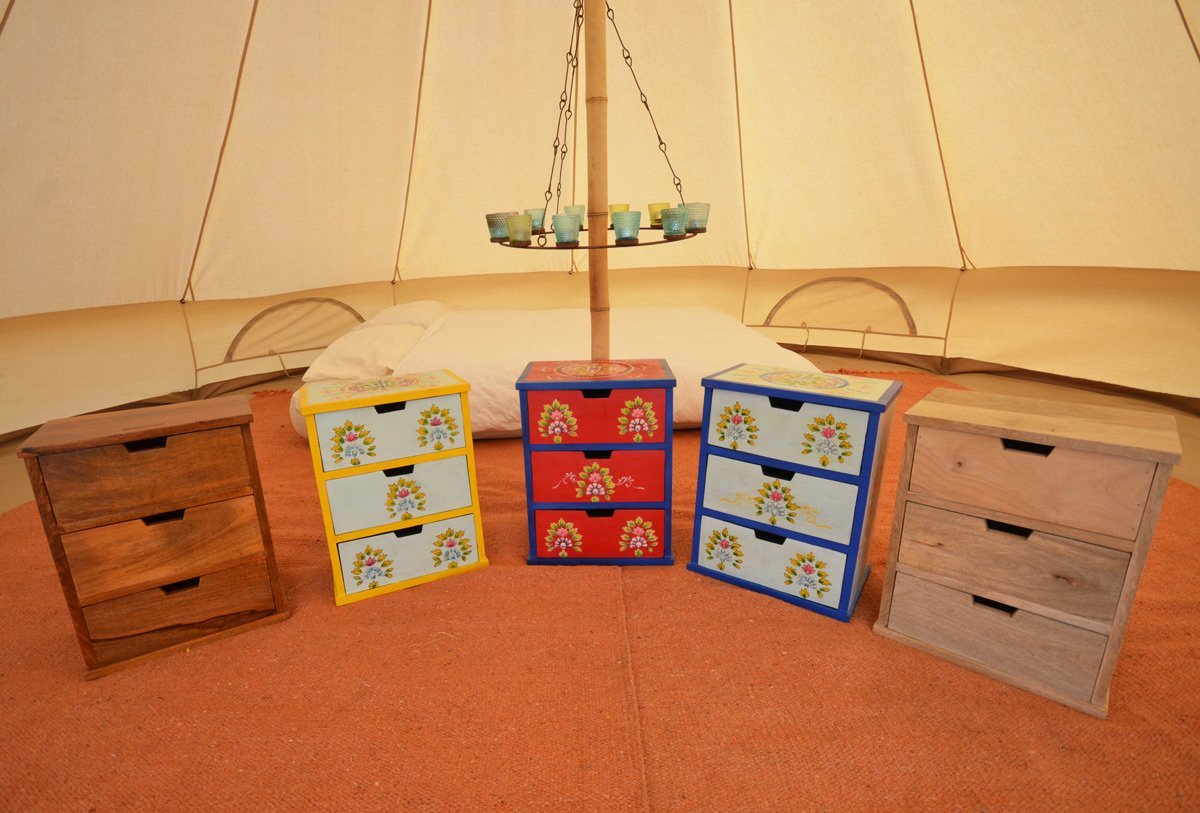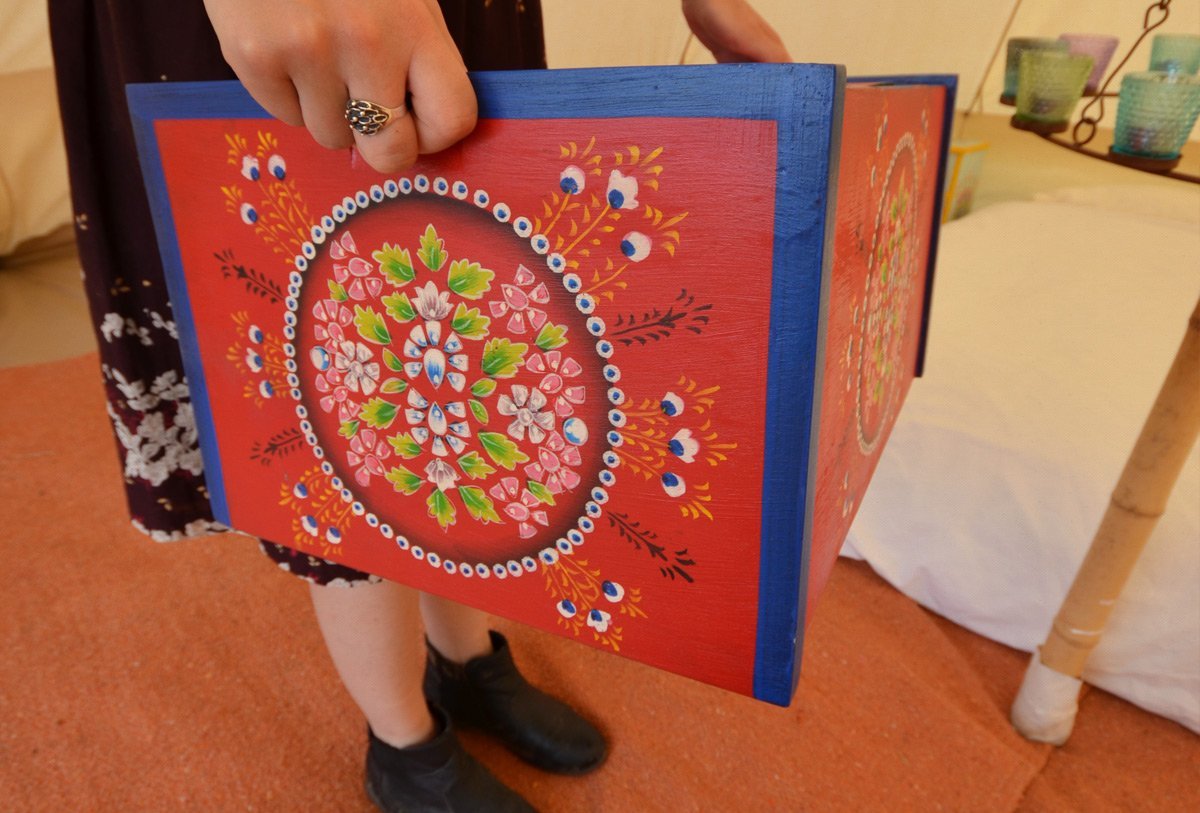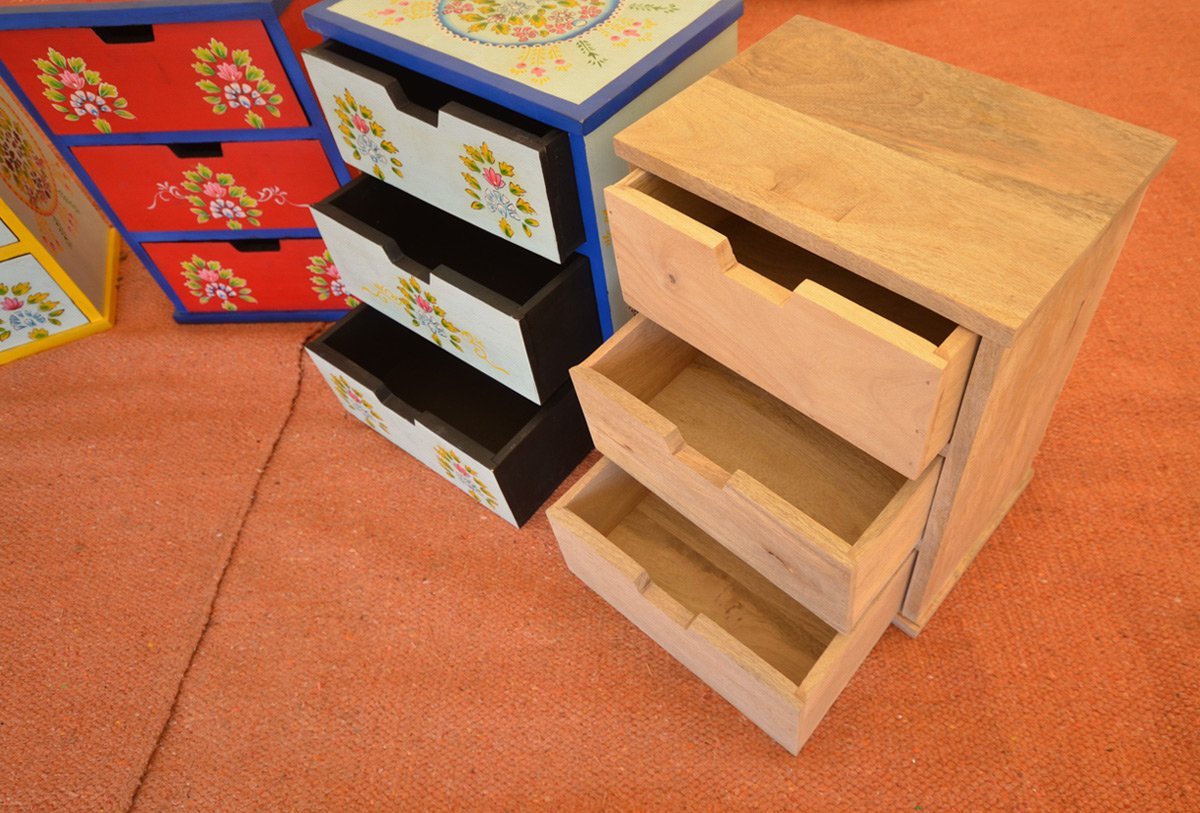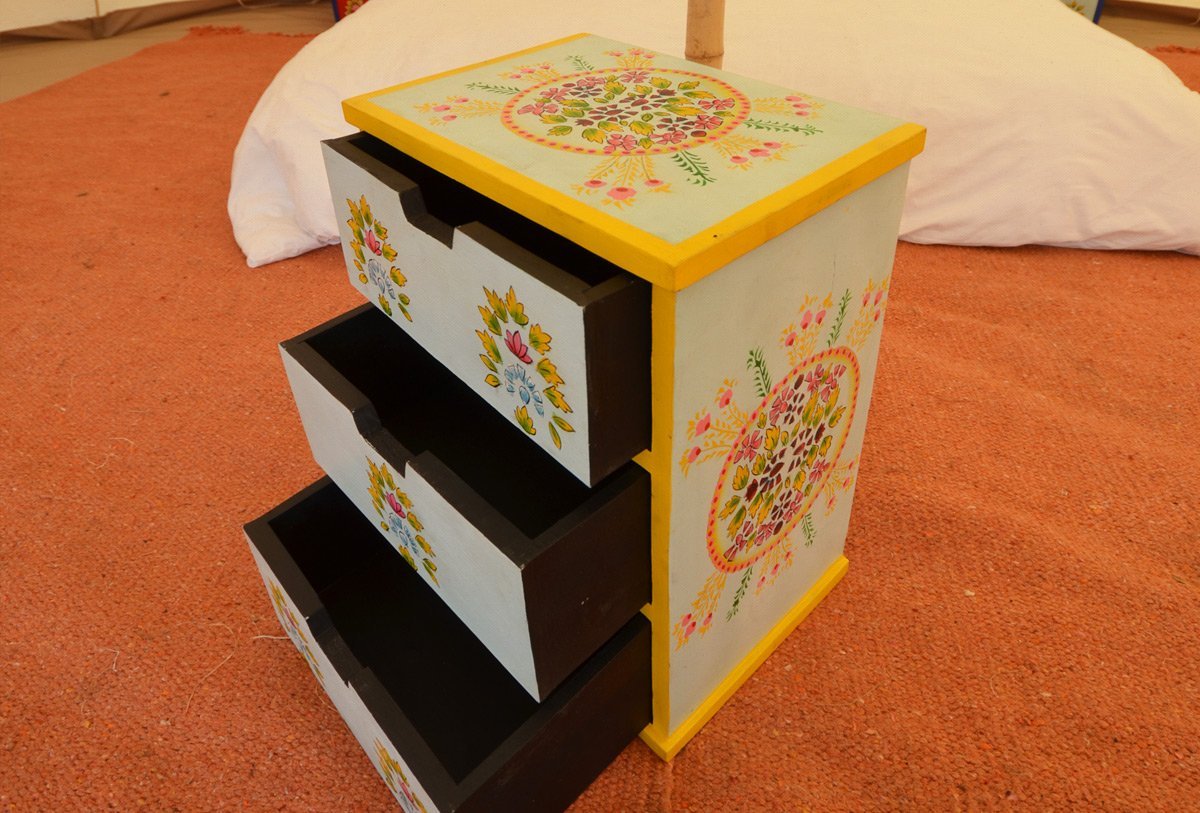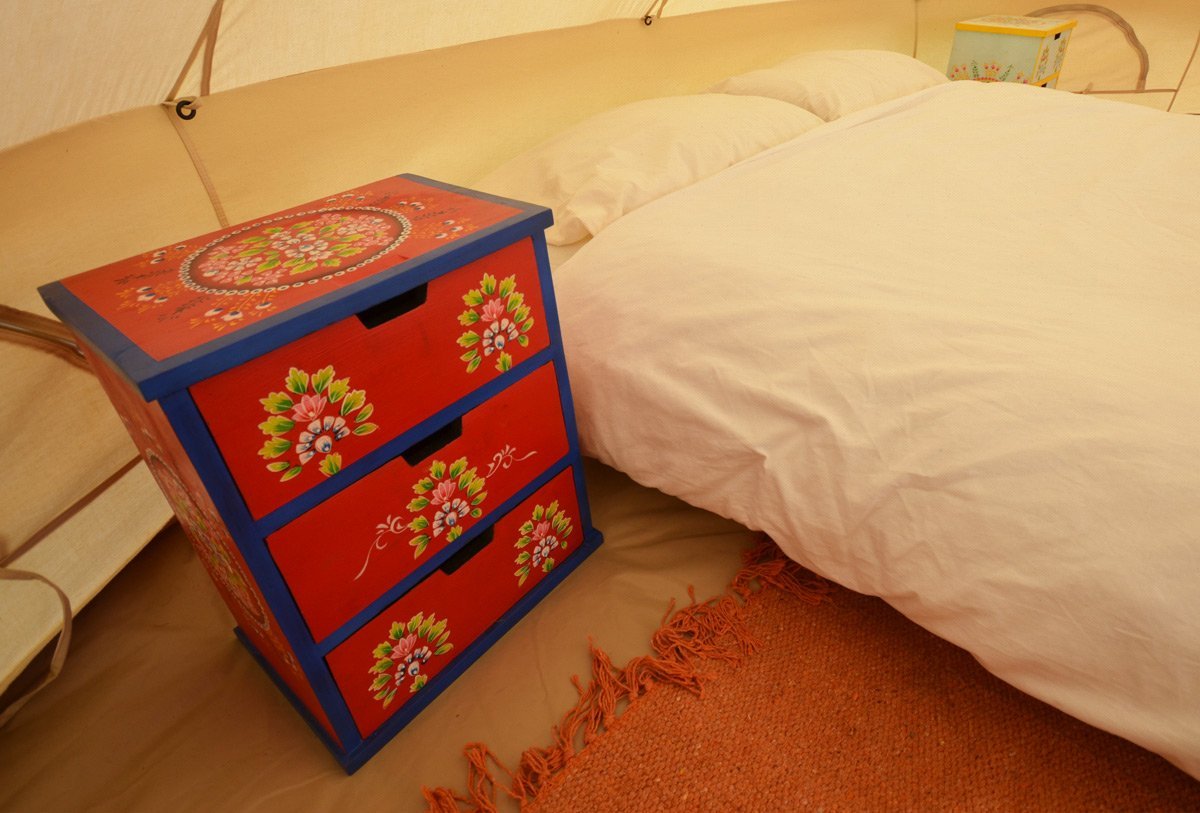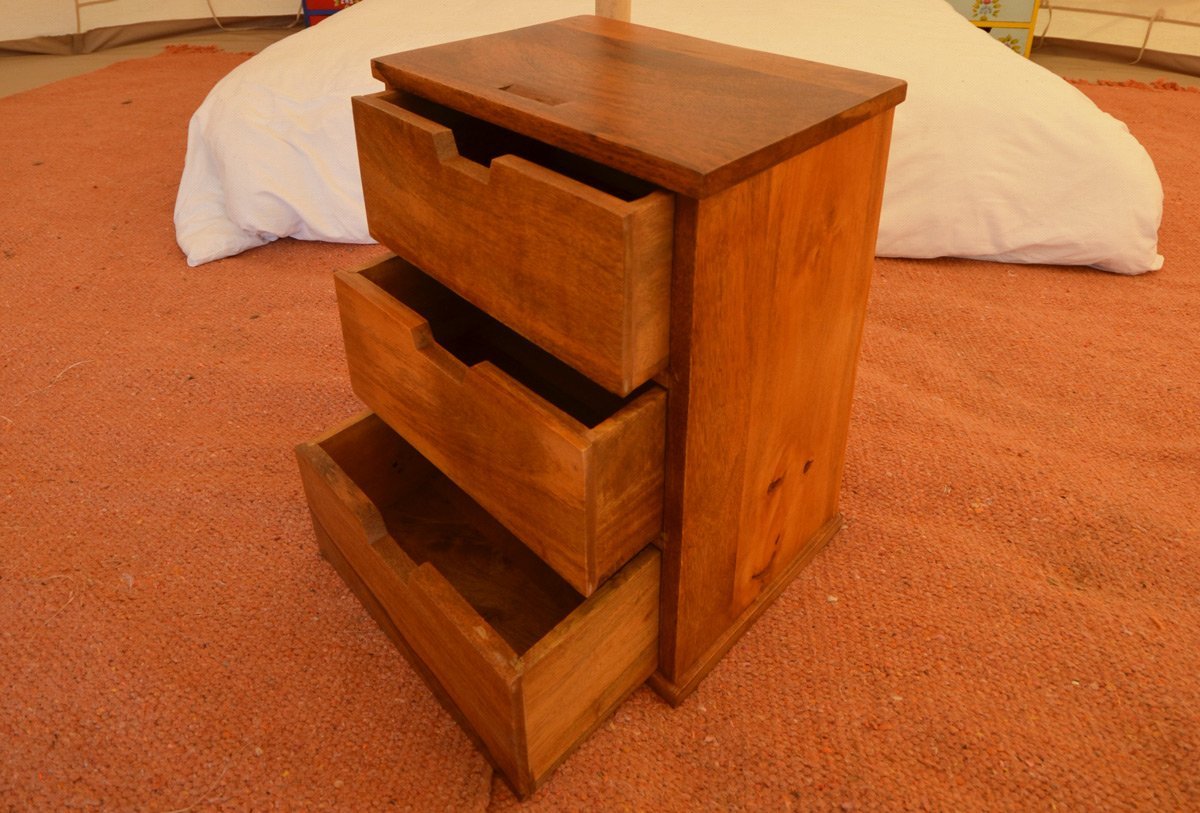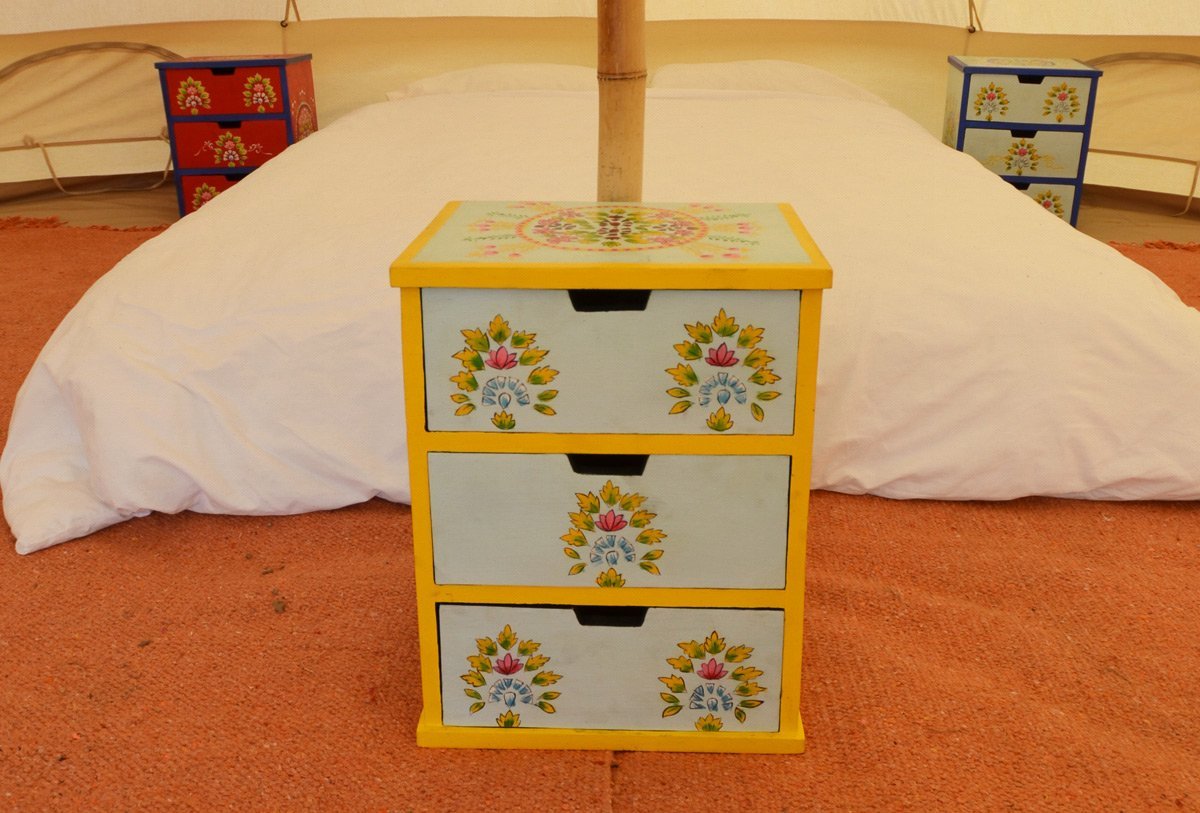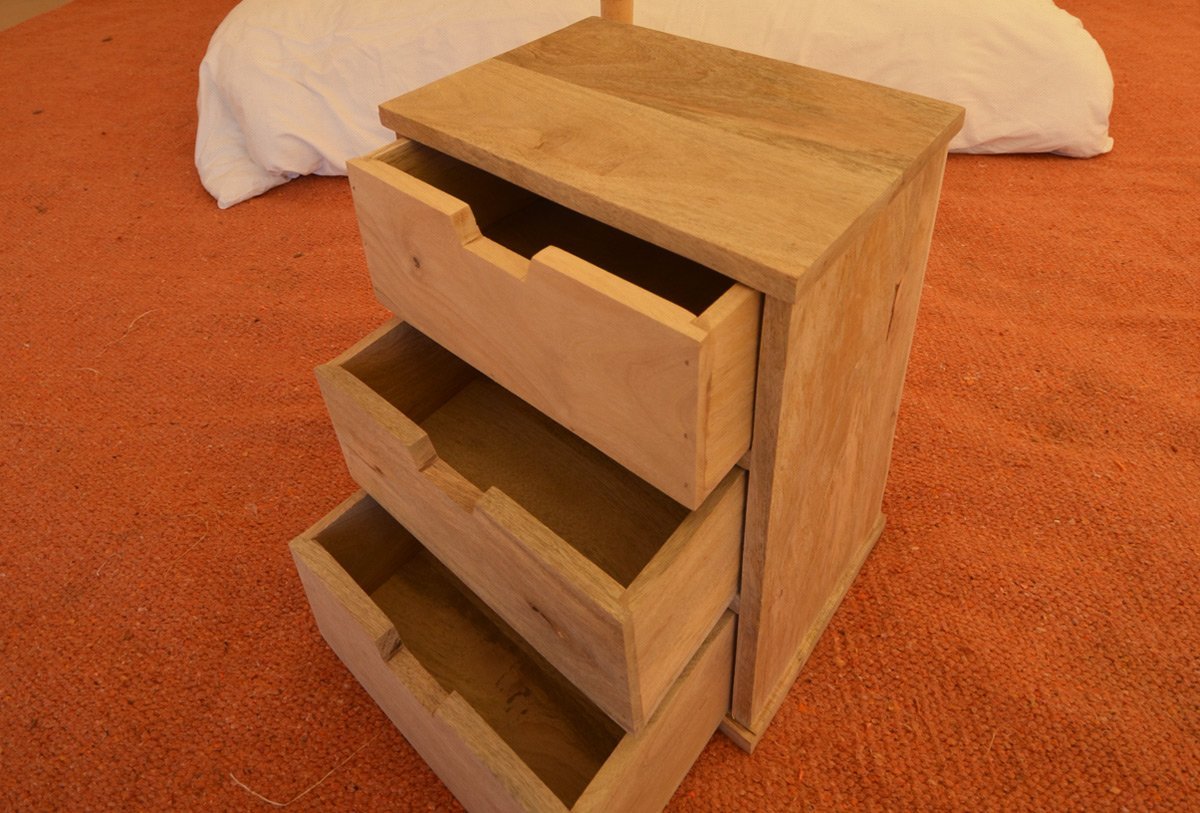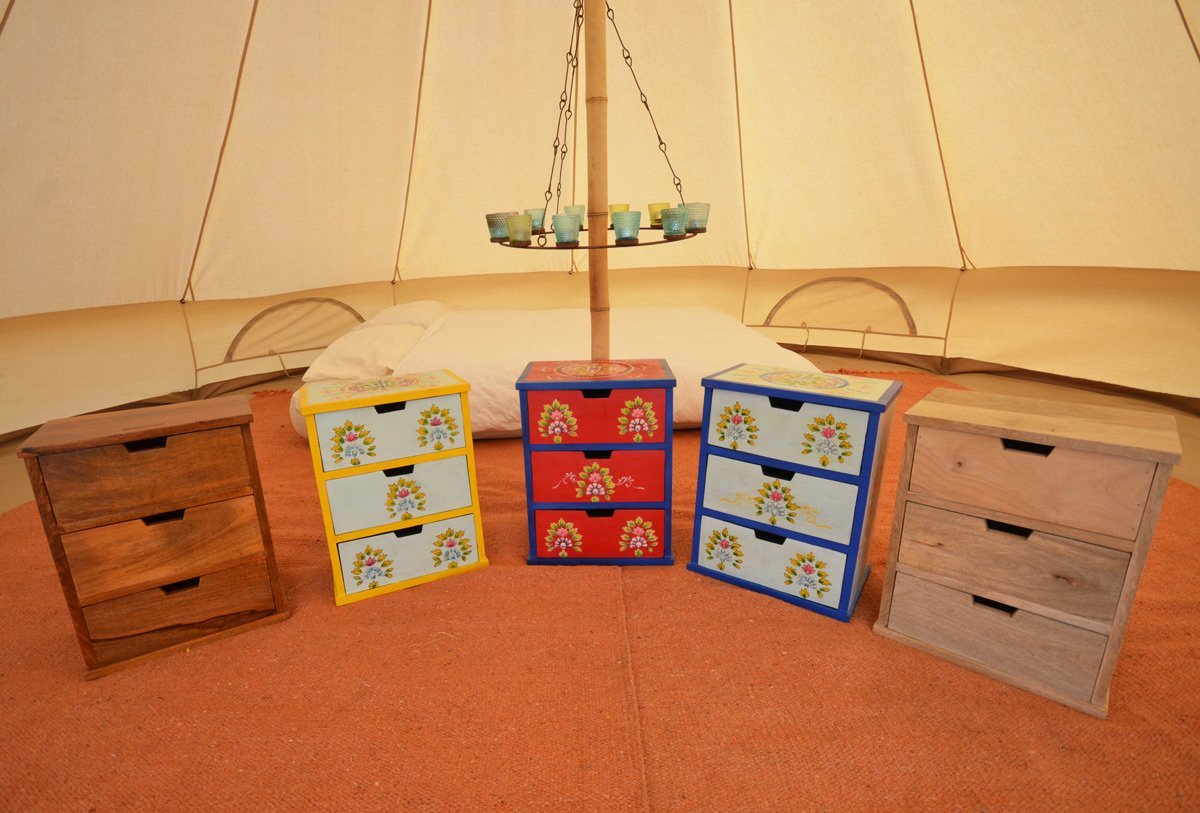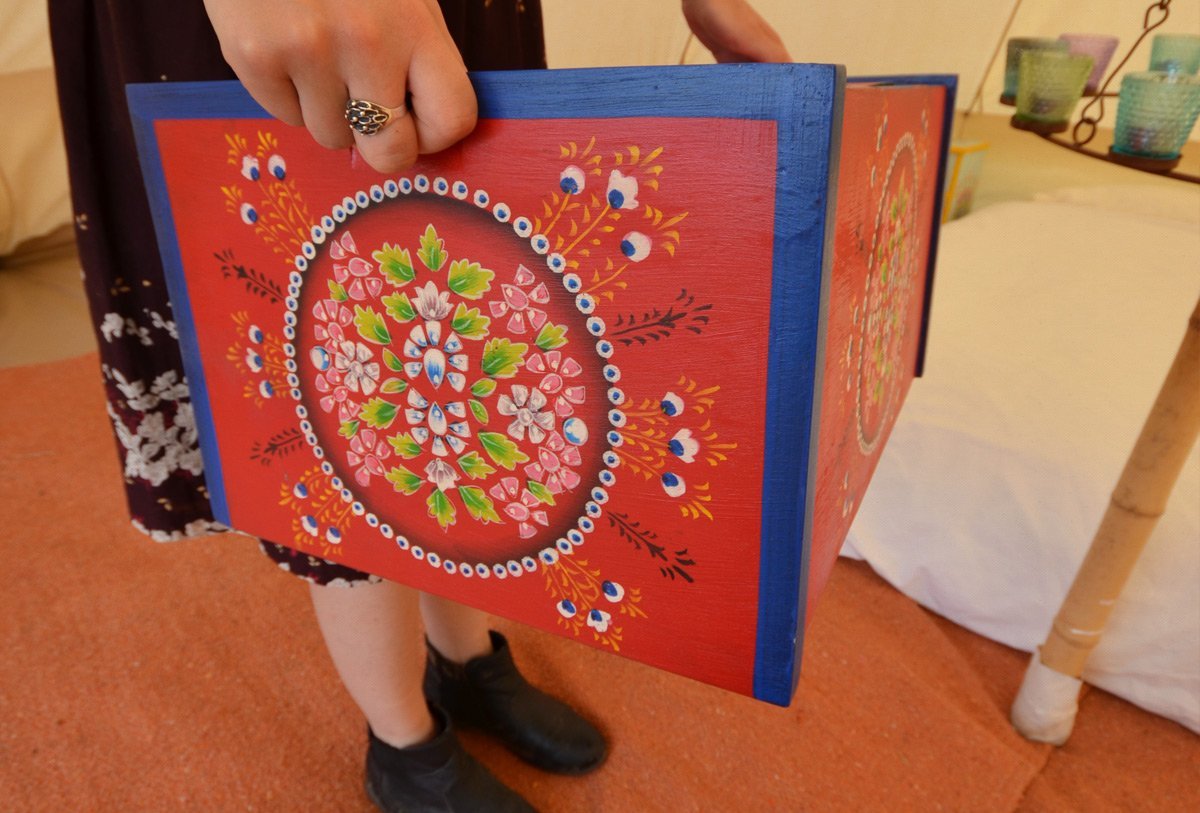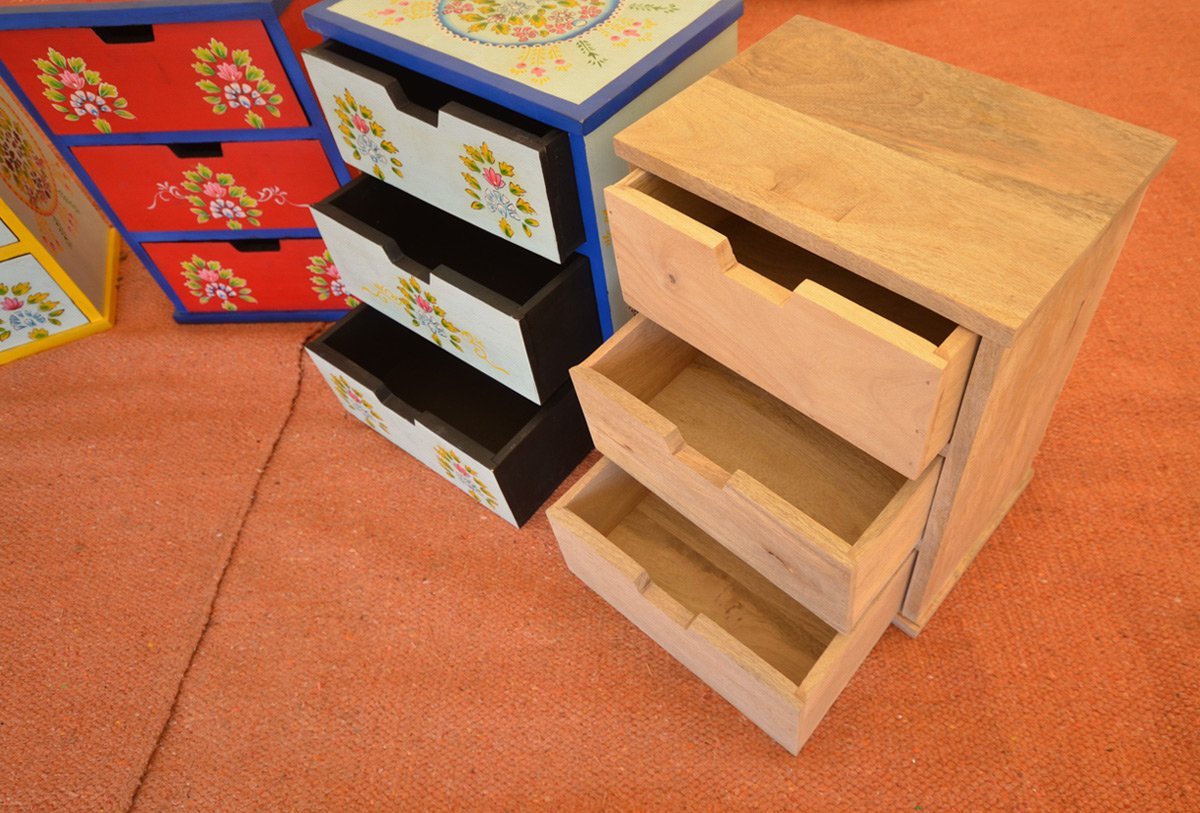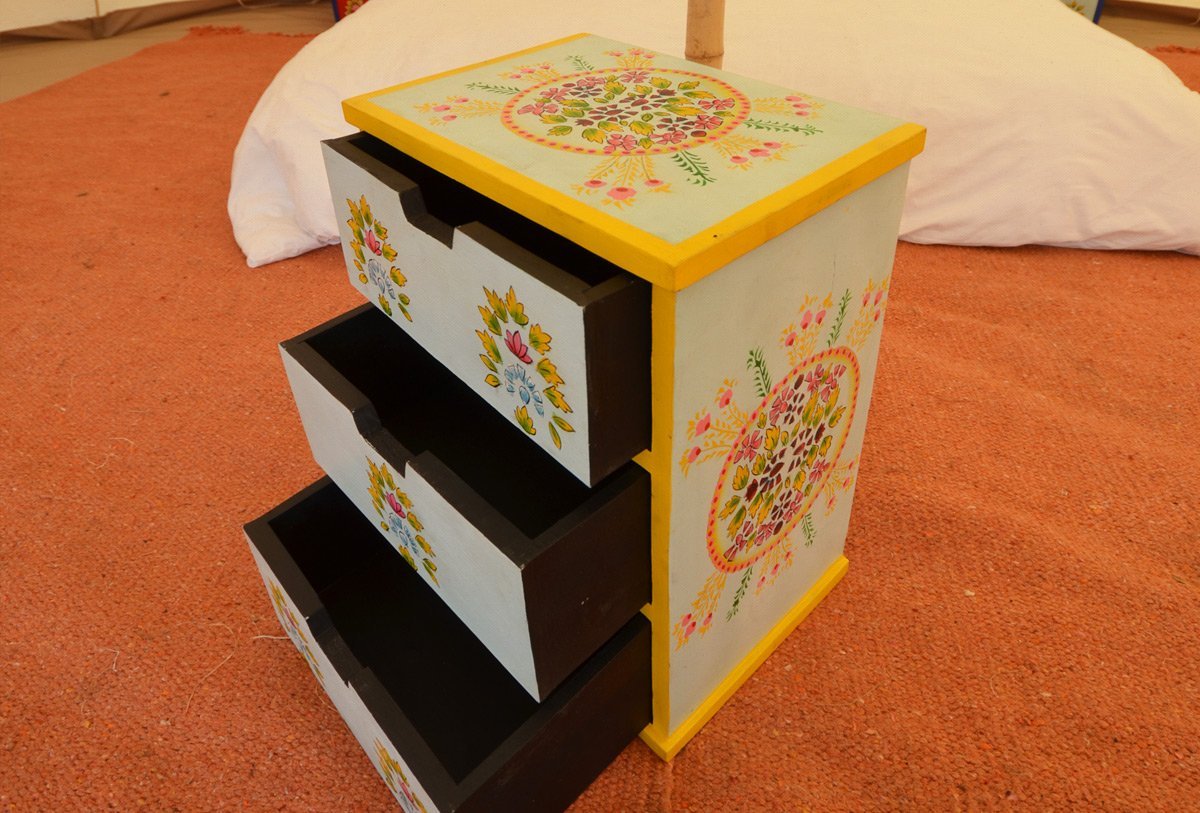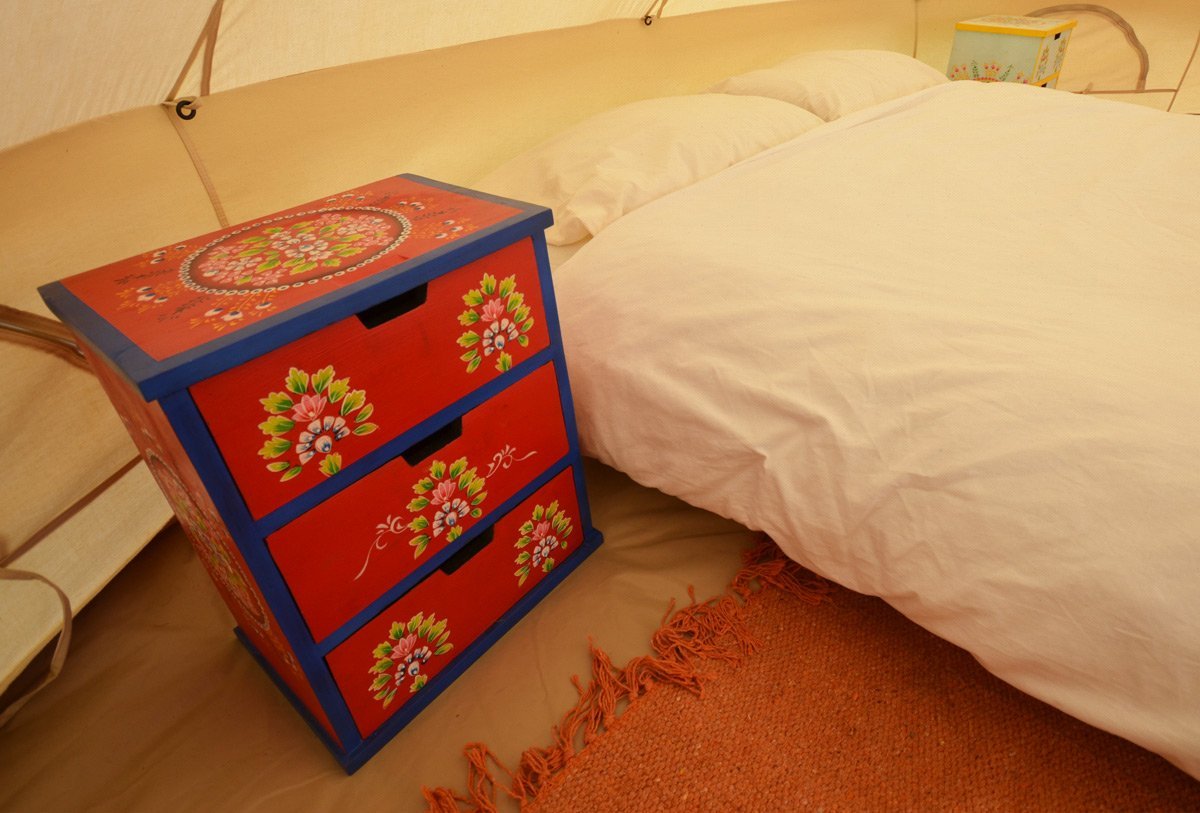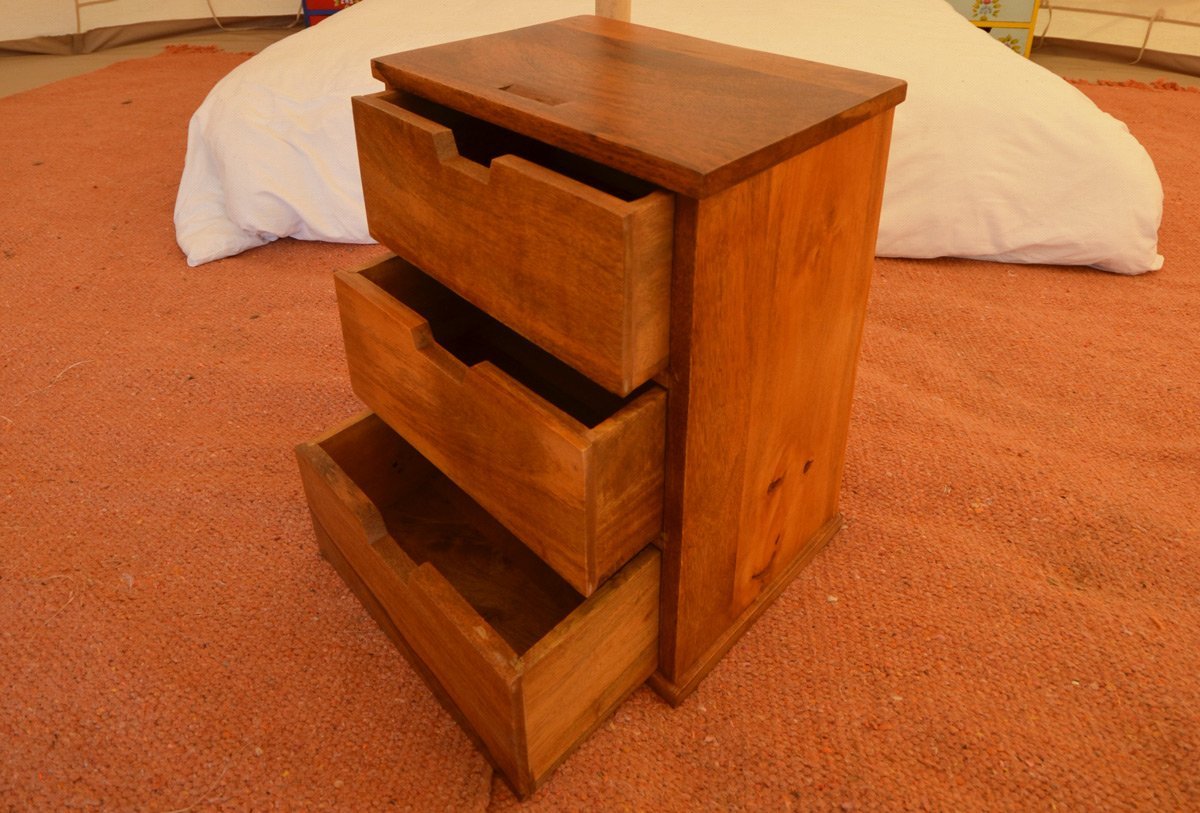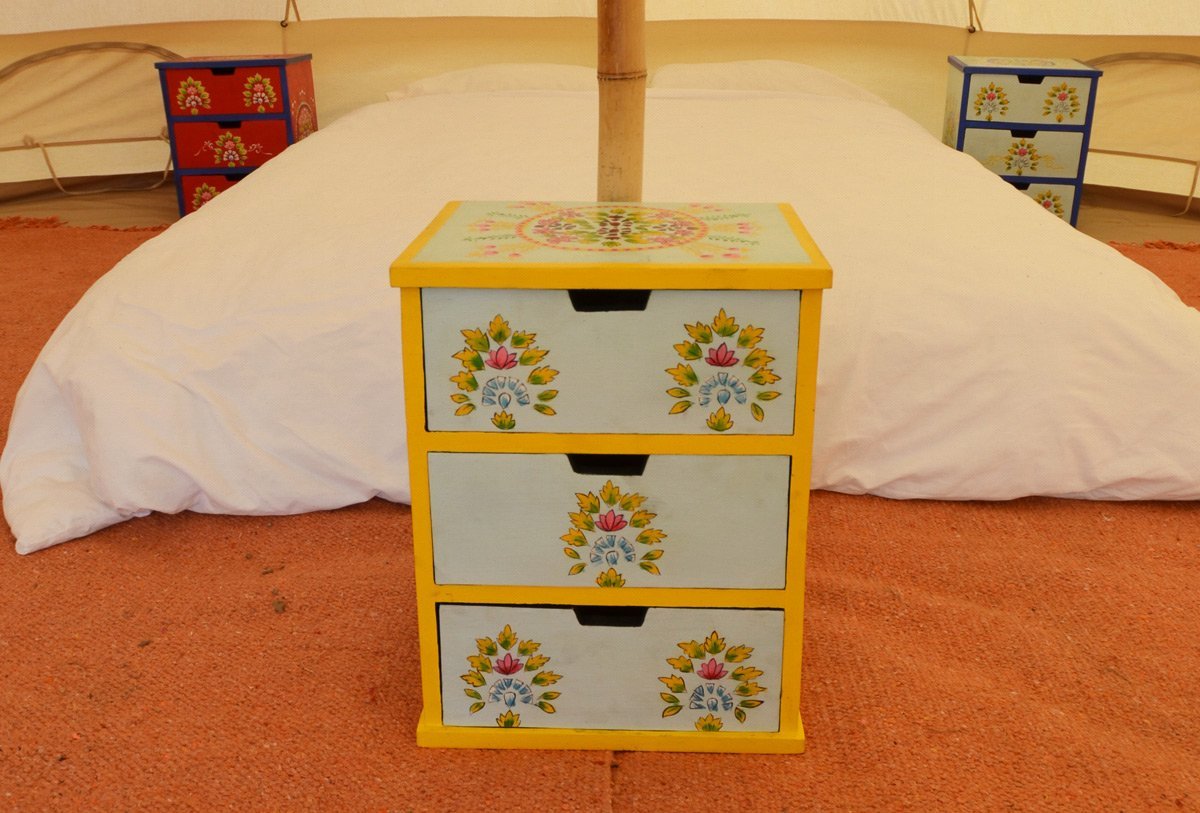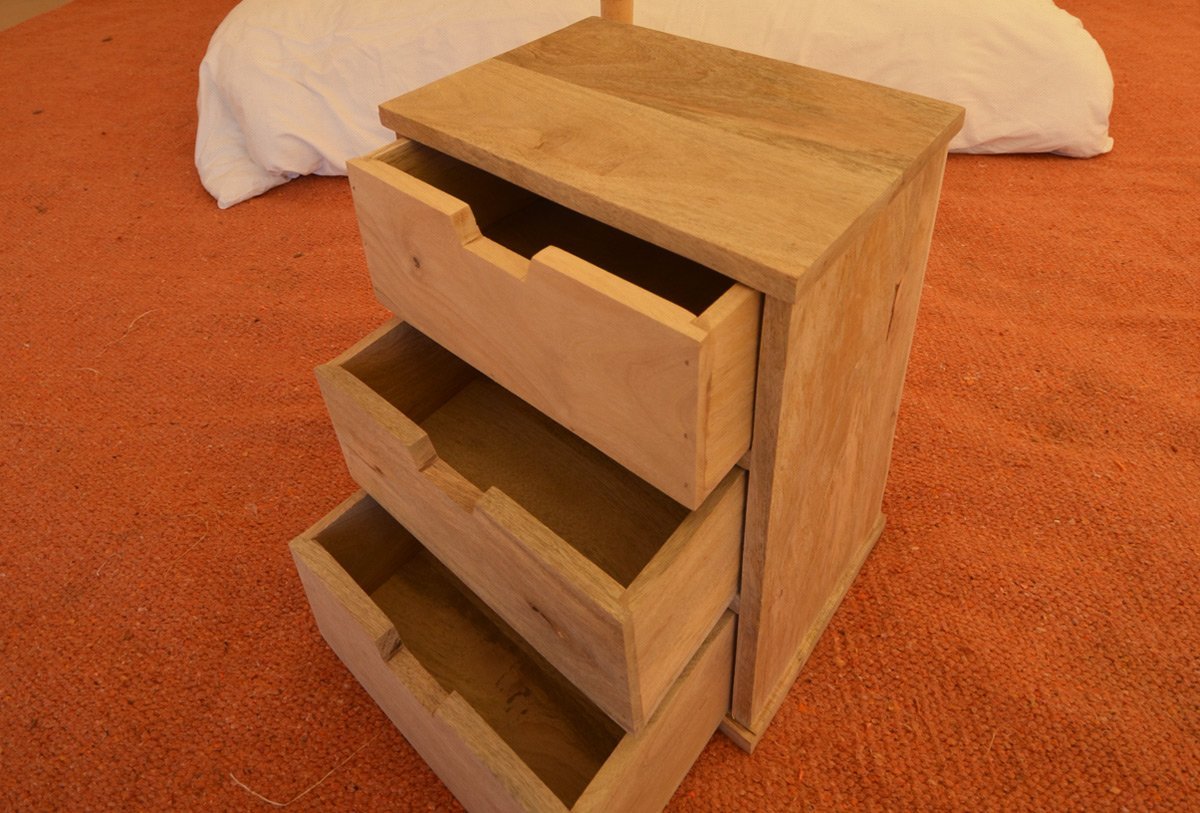 Camping with Soul Chest of Indian Drawers
£89.00
Description
Designed to fit perfectly in your bell tent, these colourful hand-made mango wood drawers are really practical and easy to carry.
Add a truly glamping touch, these chests of drawers are beautiful and really useful for storing all those bits and bobs, like leads, speakers, chargers etc that you would rather not have on the floor or lost in a bag somewhere. Hand painted in a variety of colours, or just the varnished beauty of the solid mango wood.
Cleverly designed to have a carry handle at either end, your chest of Indian drawers can be easily lifted into your car for convenience when packing and unpacking.
A great, portable size set of drawers for that all important storage solution.
Being handcrafted, of a rustic style and then 'distressed', each chest is slightly different so expect lumps, bumps and minor imperfections, it's all part of their outdoor charm. The colour will also vary from batch to batch; pictured tables are indicative only.
Features