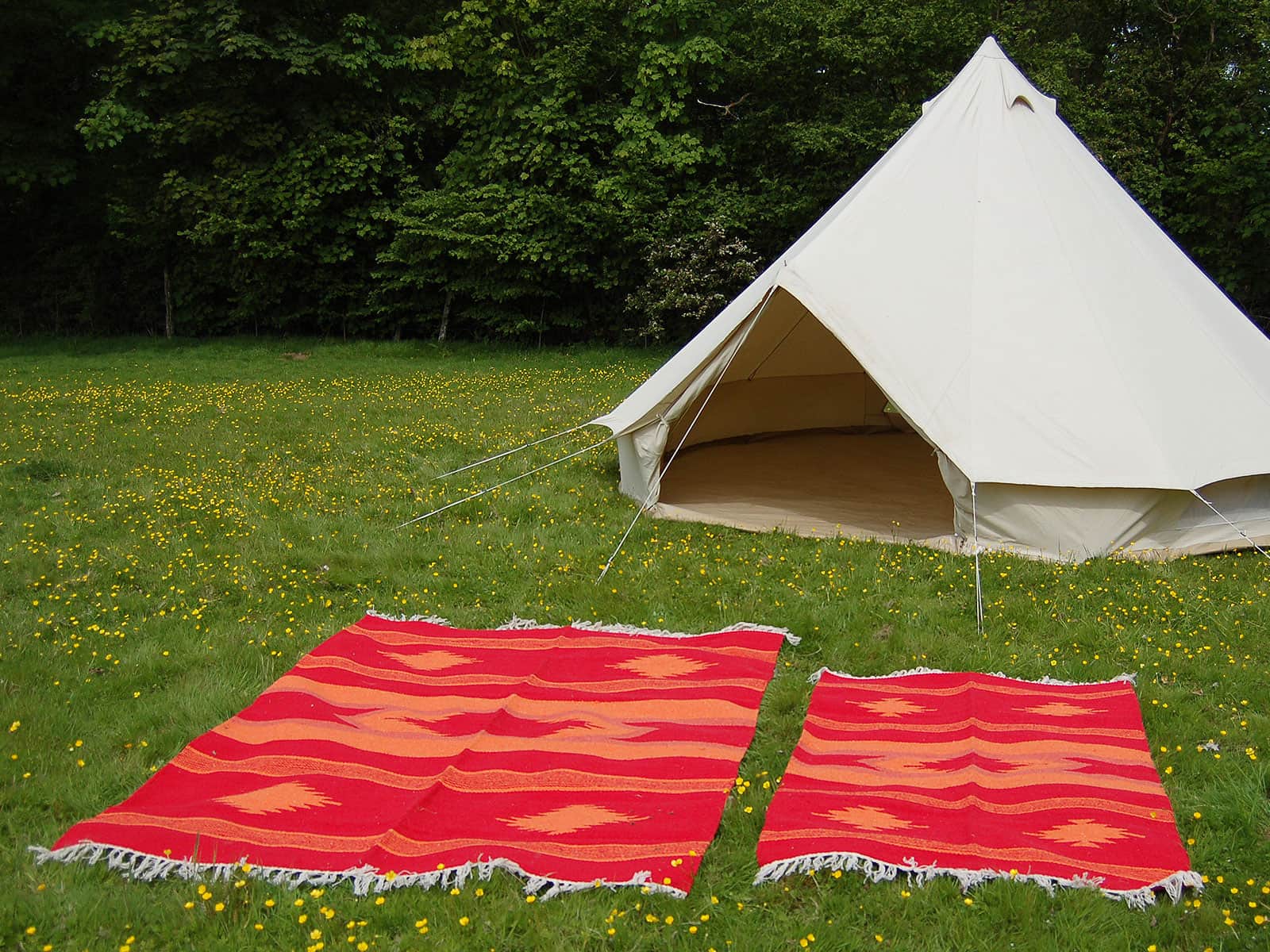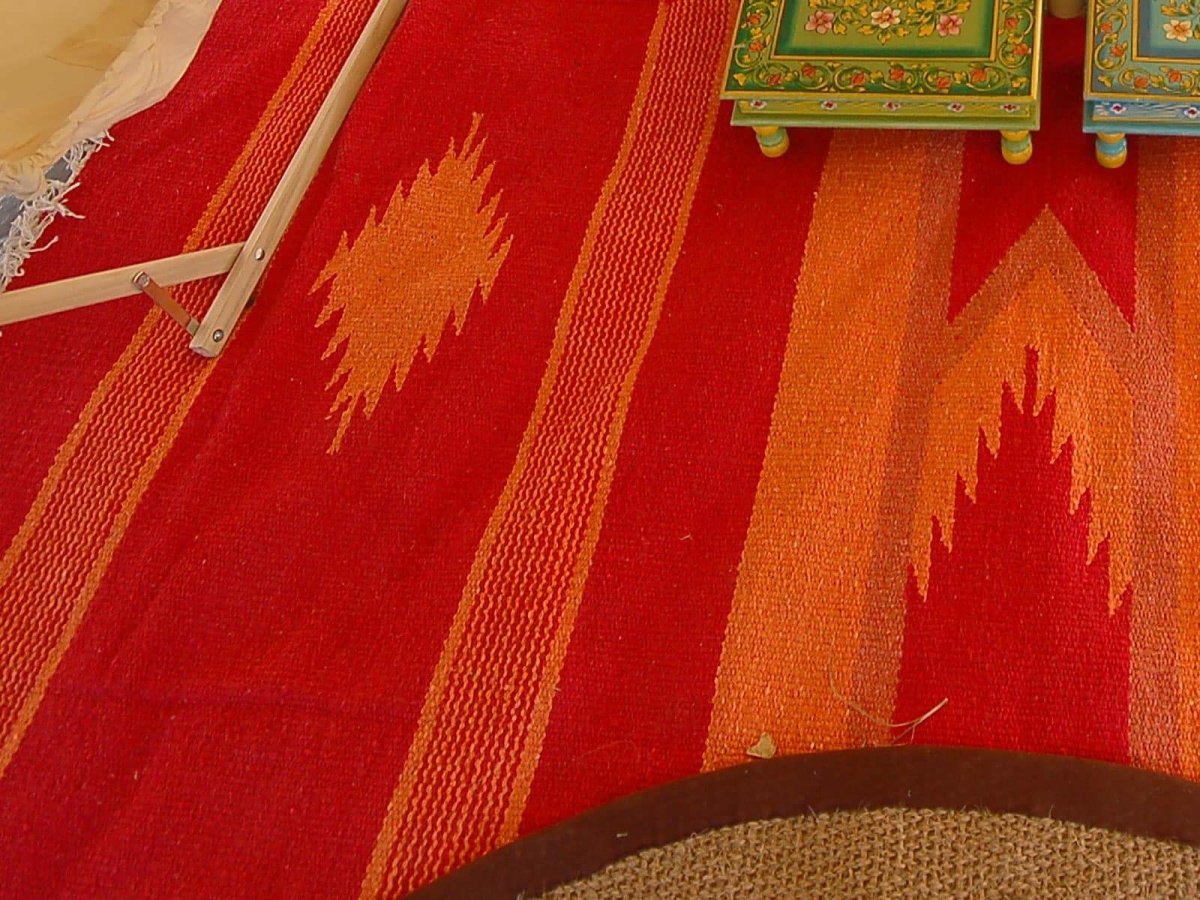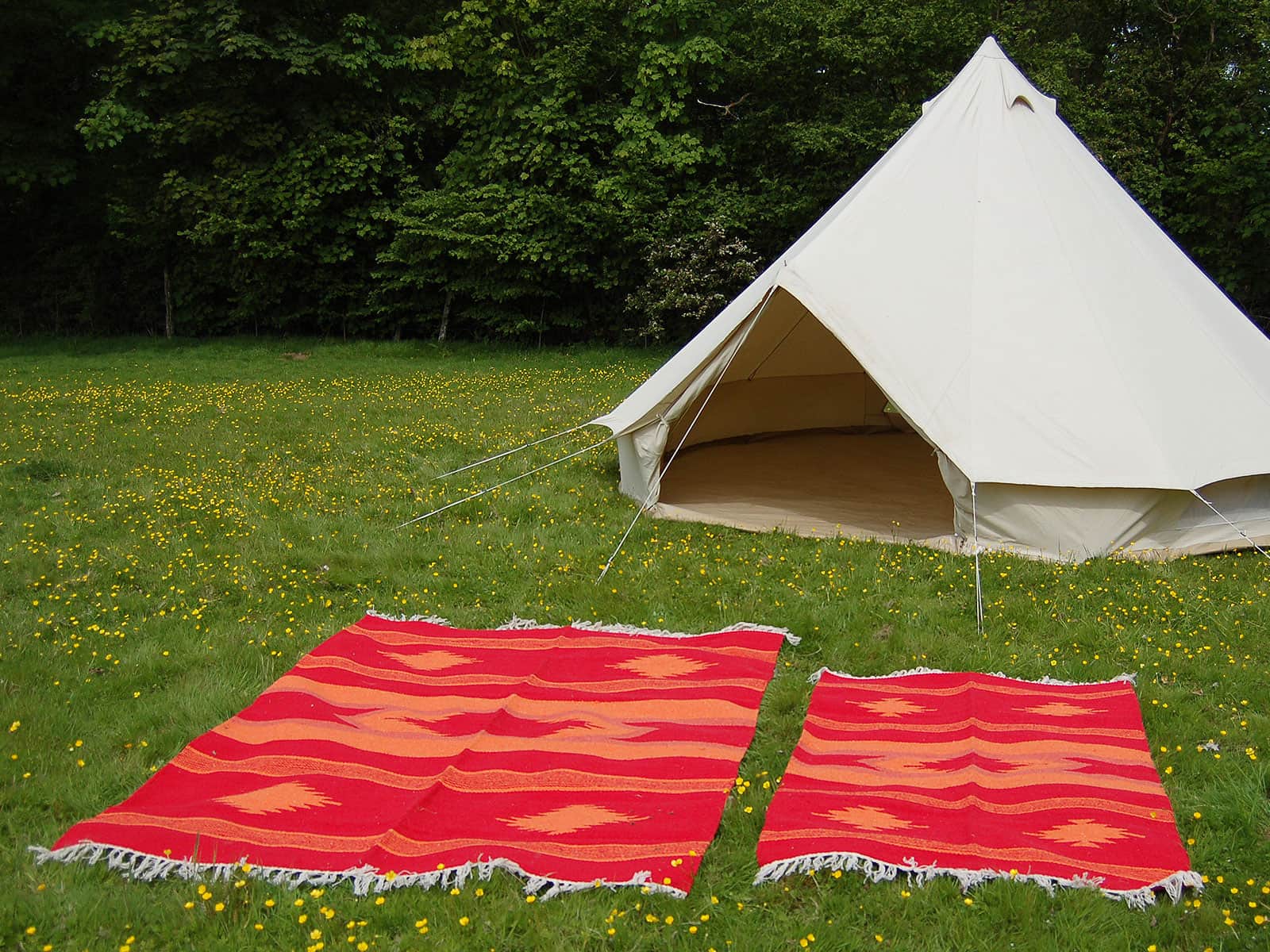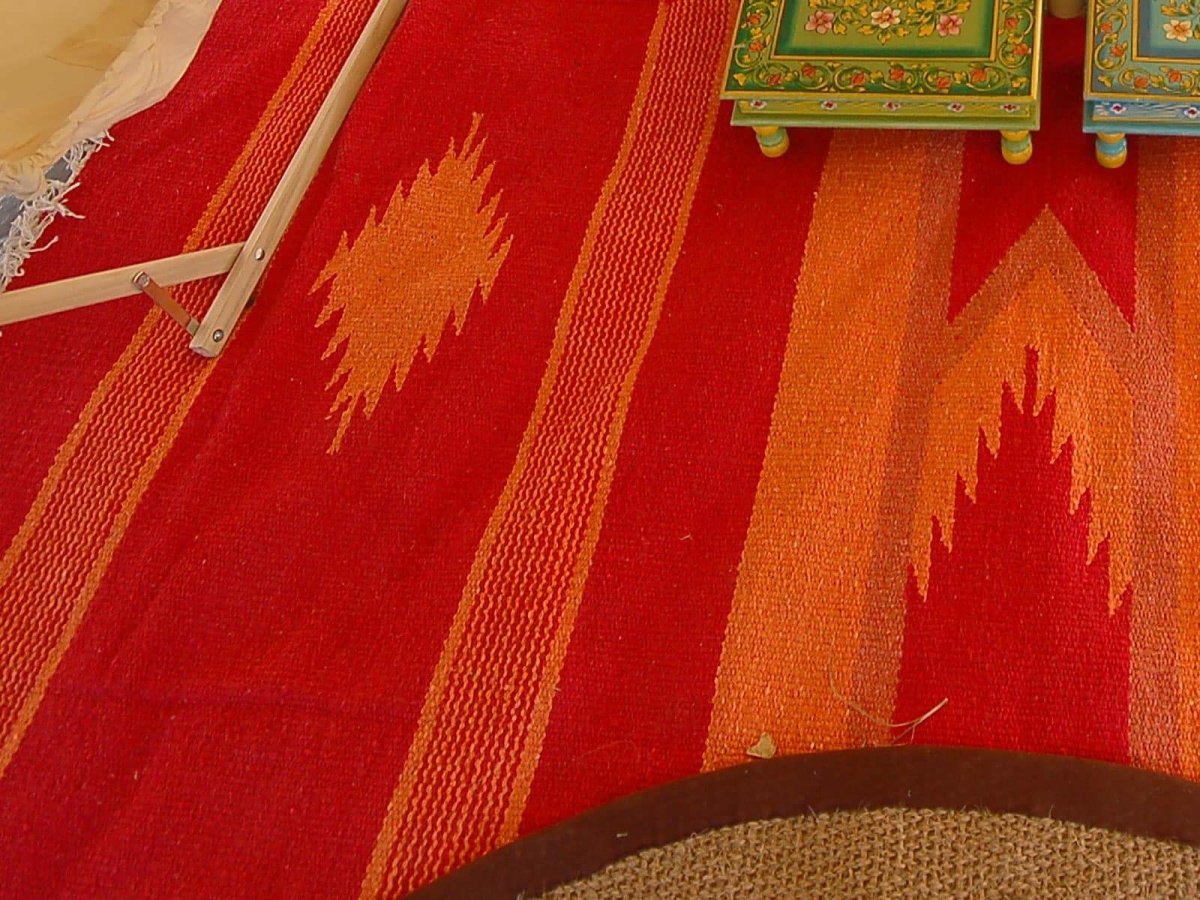 Eco Natural Handloomed Rugs - Aztec
£39.00
Description
This rich, soft Aztec style rug is available in three sizes.
These are hand loomed in India and are a perfect balance between style, function and portability. The extra insulation they provide make a big difference in warmth and comfort.
Put one under the centre pole to cover standing areas - or ideally overlap a few for total coverage and added insulation under your mattress.
Perfect for use with our Jute doormats, you can move the rugs further away from the door so it stays cleaner and you cover more interior space.
Hardwearing and soft, these rugs create a cozy and warm environment that are easy on the eye, and hands and knees!
Available in three sizes, these rugs can be packed down small for easy transportation and can even be safely cleaned in launderette-sized washing machines on a cold cycle.
Comfortable and versatile flooring to add homeliness to your Bell Tent.
Dimensions
Small 90 x 150 cm:
Ideal as a doormat, under a stove or as a runner on either side of the bed.
Medium 120 x 180 cm:
Perfect for a three or the centre of a four metre tent
Large 180 x 245 cm:
Perfect for most of a 4m, standing room around the pole in a 5m or get a couple for 80% coverage, a 6m will take four for 70% coverage
Colour may vary slightly