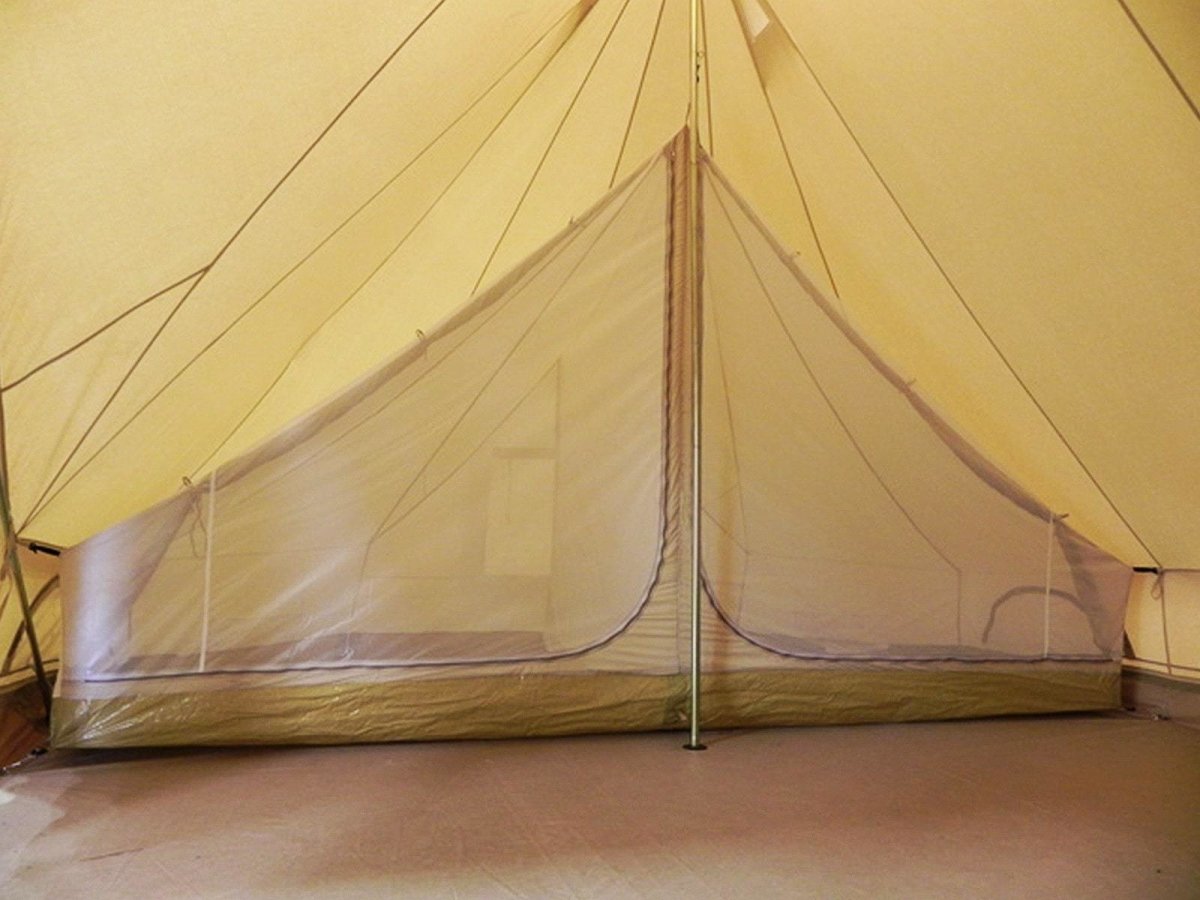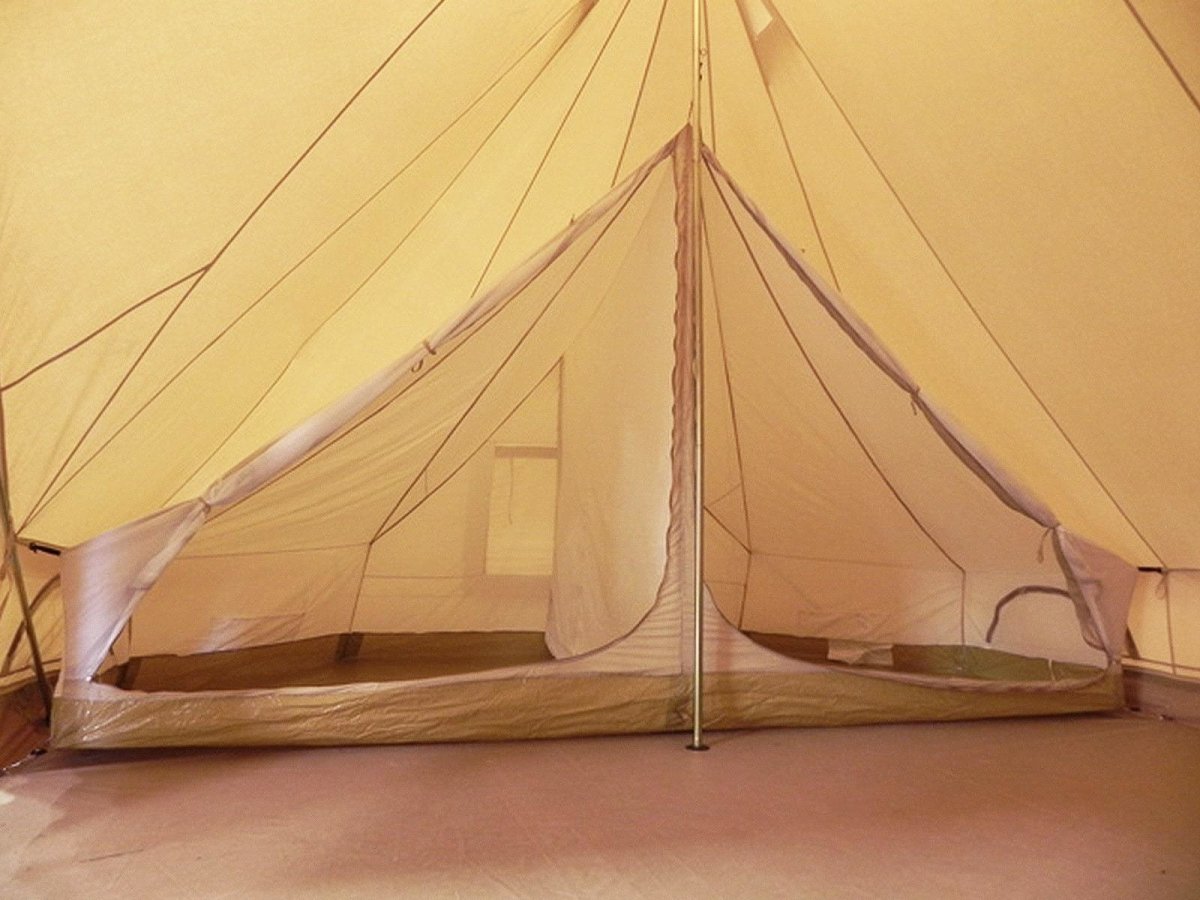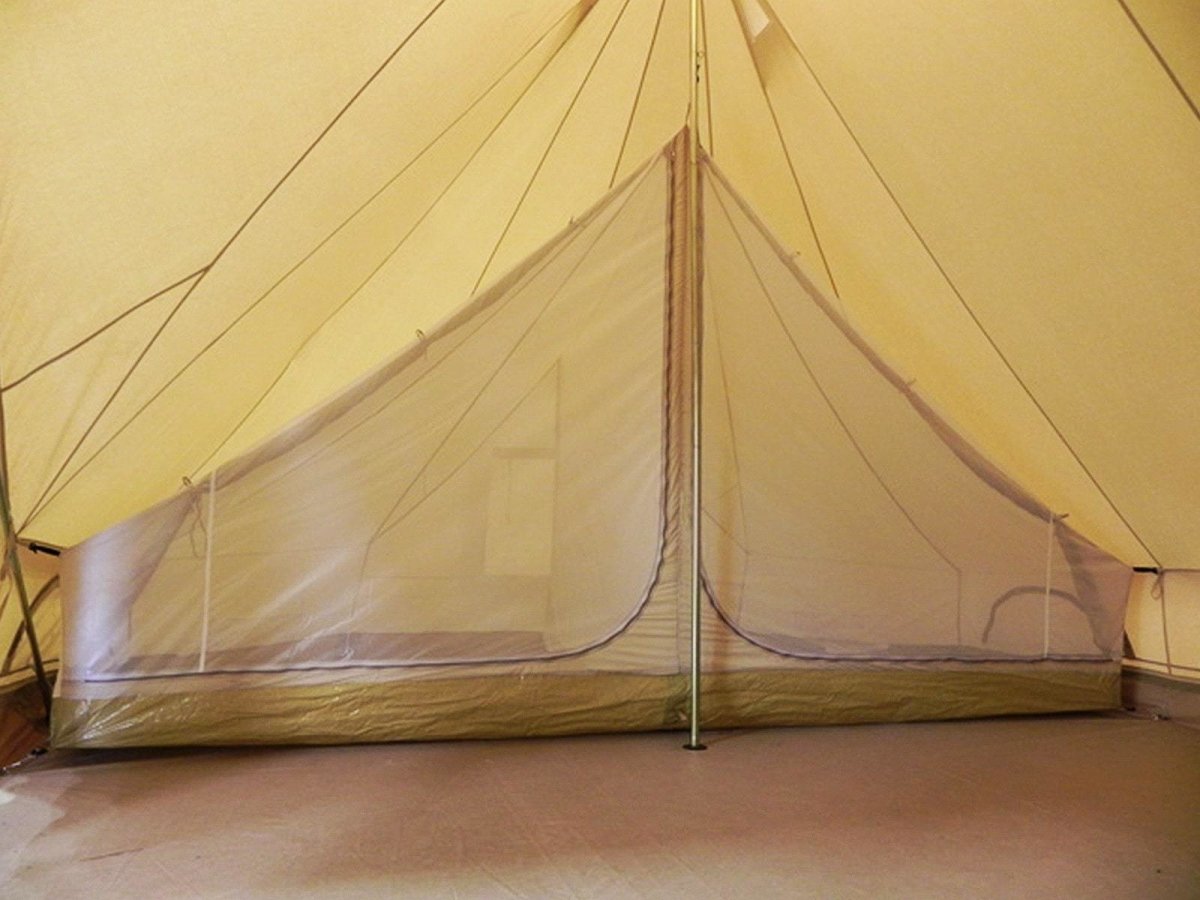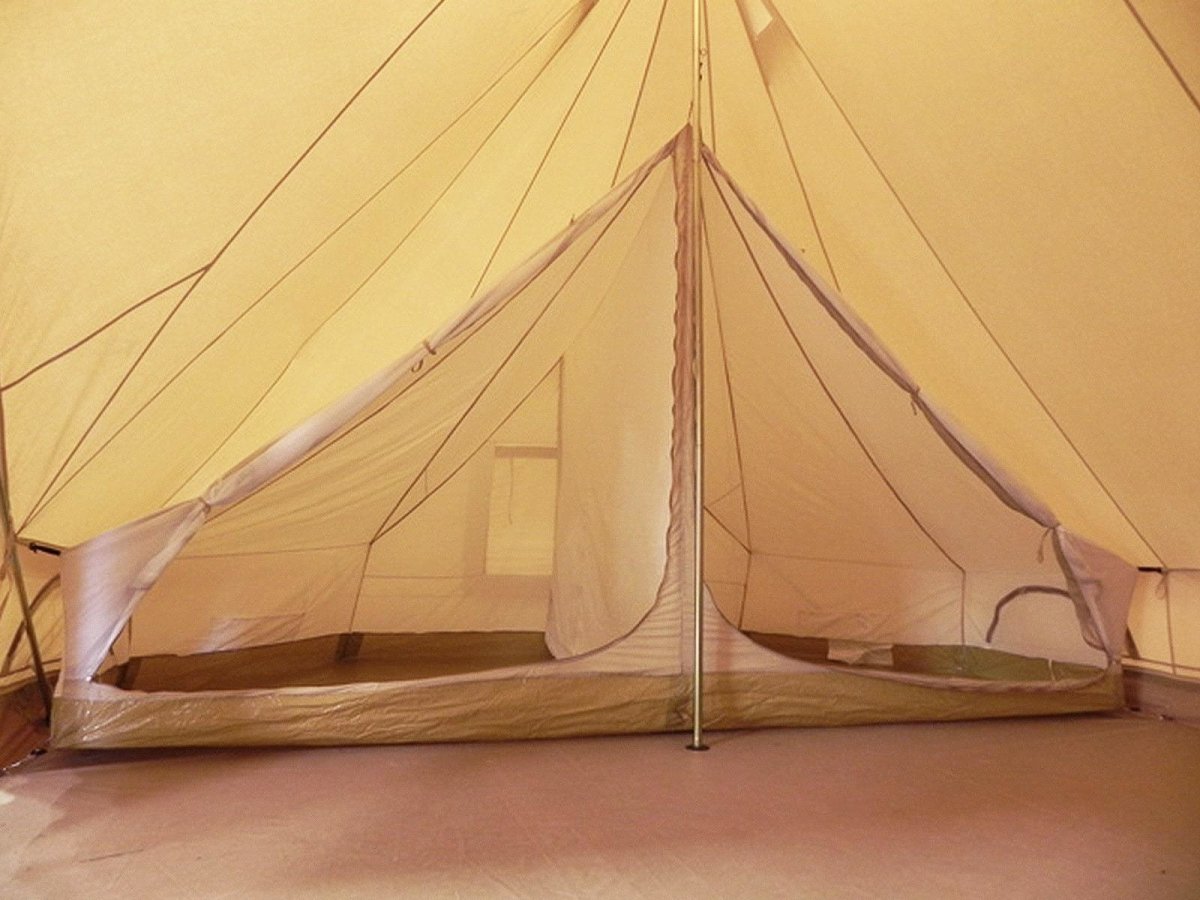 Sold Out
Emperor Inner Tent
£139.00
Create one or two interior compartments in your Emperor Bell Tent.
Divide the tent into separate sleeping and living areas
Added layer of privacy, insulation and warmth
One or two inners can be fitted simultaneously
Added bug and insect resistance
Description
Dimensions & Features
This inner tent is specially designed for the Emperor Bell Tent. It is large enough to comfortably fit a king-size bed (180cm wide), perfect for a couple or a couple with a small child on smaller mattresses. Up to two inners can be fitted at once (one at each end with a 2 metre space in the middle) but please be aware that the second inner will block the use of the side door.
The inner tent features a built-in groundsheet and mesh walls, so you can zip it closed to create an insular, bug-proof area. As with all of our inners, it takes just a couple of minutes to fit and has elasticated fittings so it can flex in the wind.
Keep your sleep space clean, warm and private
It takes only a few minutes to fit an inner tent and can be done entirely from inside the warmth of your Bell Tent, avoiding inclement weather. Each inner has its own "bath-tub" groundsheet, which rises 10cm from the ground for an extra layer of protection against mud, rain and pests! This inner tent features a double door with three settings; 1. Fully rolled back and open, 2. Mesh in place, privacy doors rolled back, and 3. Completely closed for total privacy from the rest of the tent.
Added protection against insects when the tent walls are rolled up
The elasticated inner tent fittings allow the inner tent to flex in the wind, meaning you can roll your tent walls up with the inner tent still in place. The mesh door layer allows a breeze to run through your tent and inner, keeping you cool and your tent ventilated whilst keeping bugs and pests out!
Main features of our Emperor Inner Tent:
One or two inner tents can be fitted at the same time
Create separate, clean sleeping areas
Can be fitted in around 3 minutes without having to leave your tent
Attaches to the "D-ring" on the centre poles (can't use at the same time as a tea light chandelier)
Doors have three settings: open, mesh only or full privacy door
Extend your season with added insulation
Roll your tent walls up with the inner tent still in place
Elasticated fittings allow the inner tent to flex in the wind
Fine mosquito mesh helps keep bugs out and kids in
Built-in "bath-tub" groundsheet that rises 10cm off the ground for extra protection against water, dirt and bugs
Our tents are covered by a twelve-month manufacturer's warranty.
For more detailed information please see the
tent warranty
section of our website.