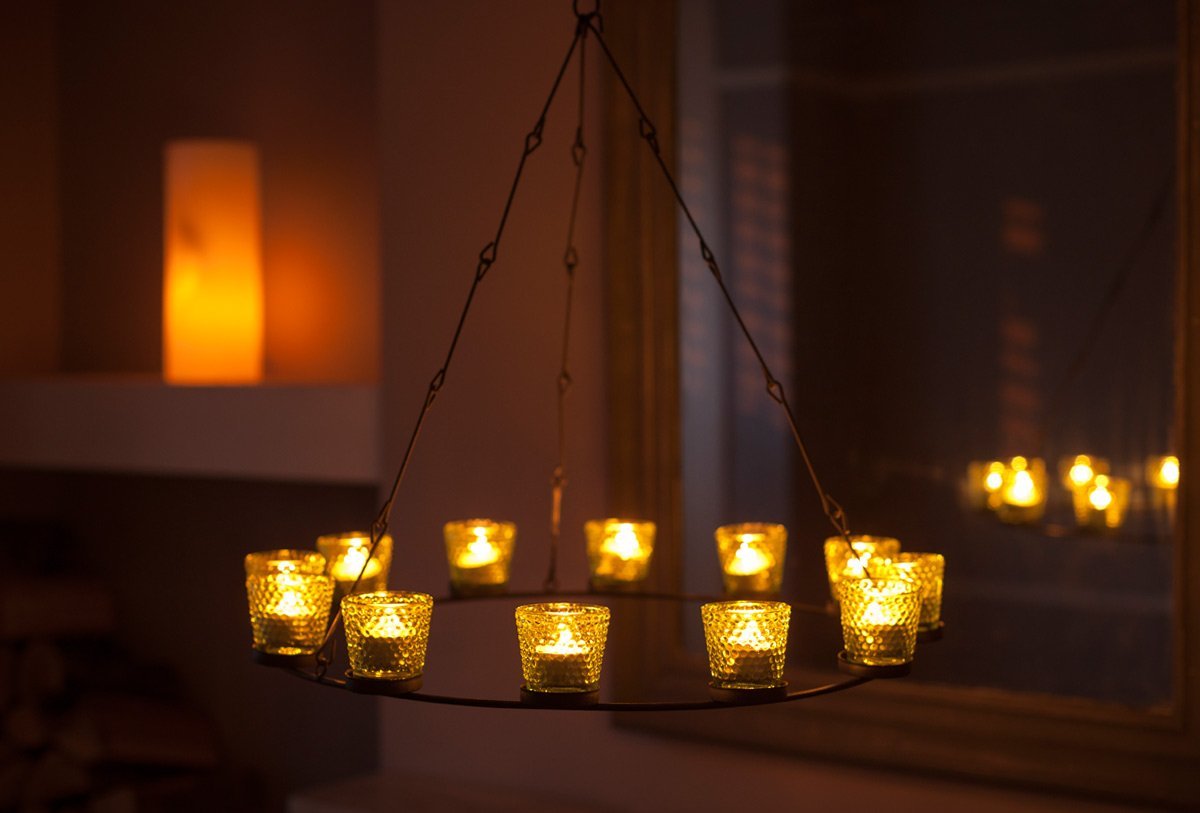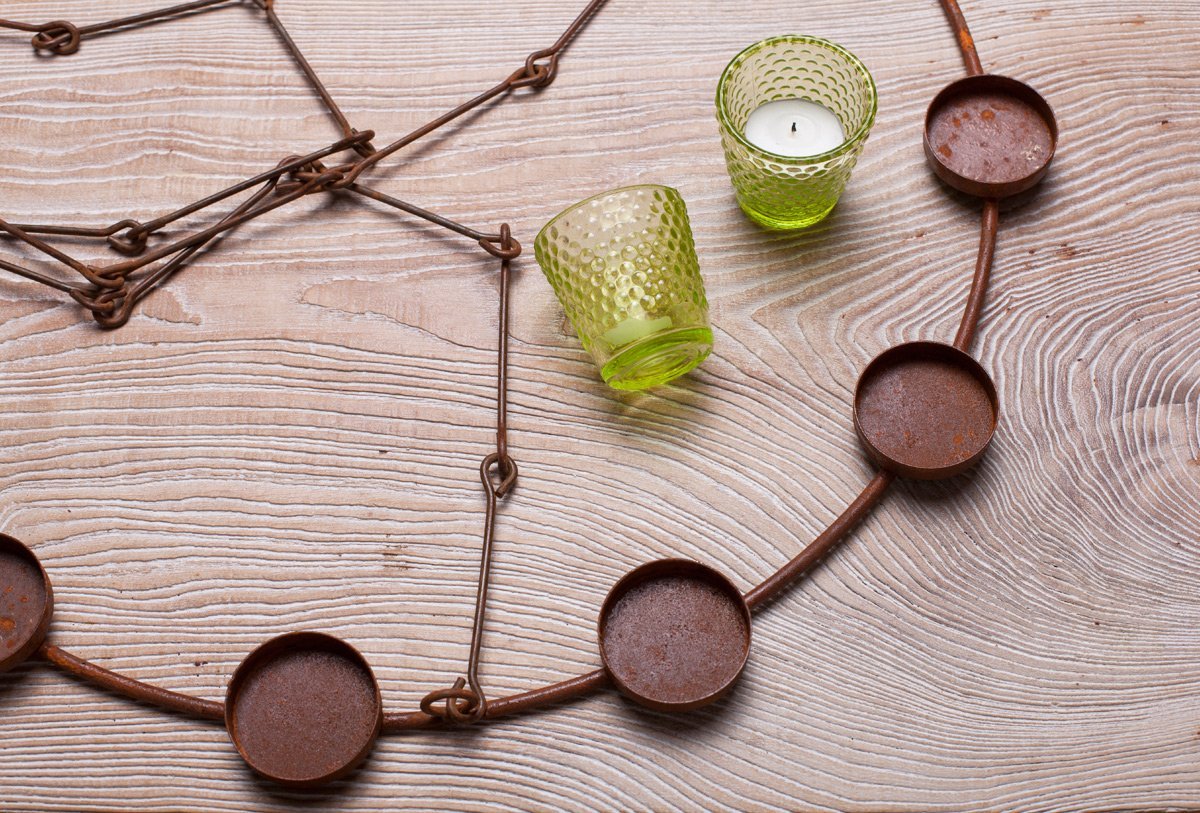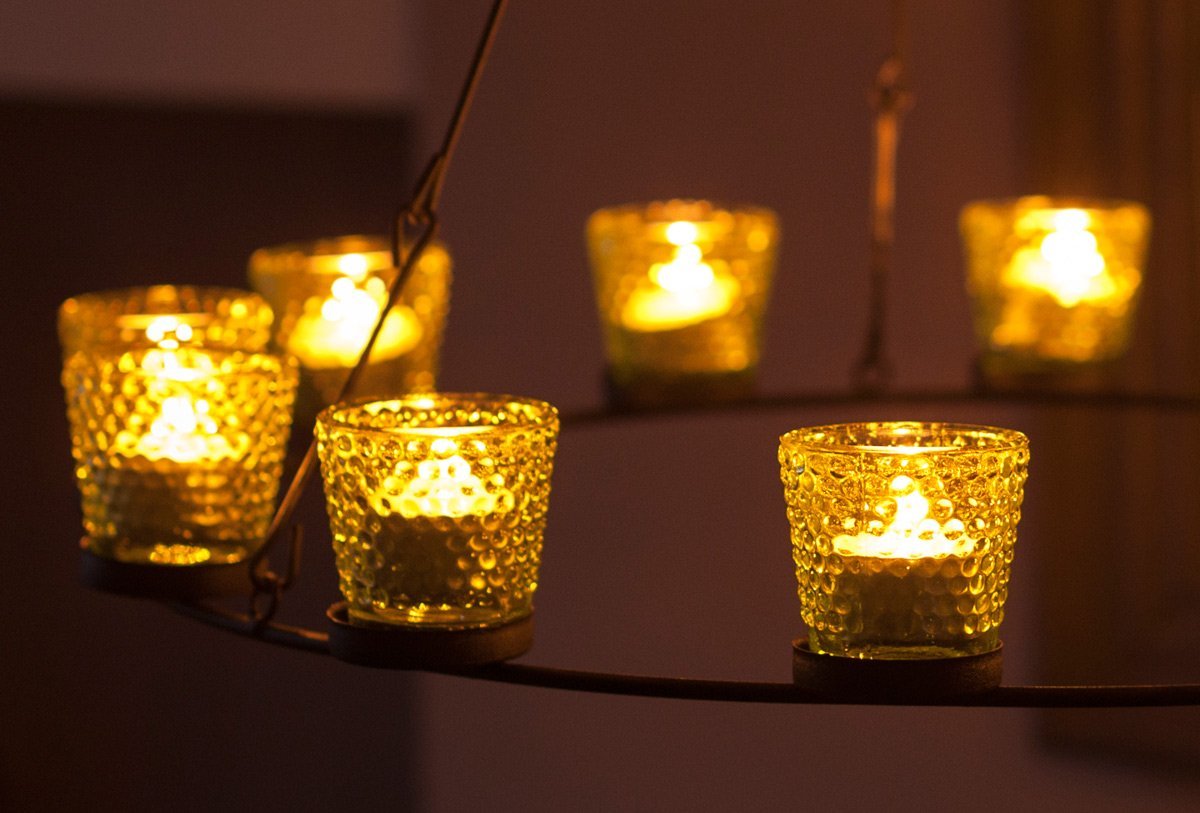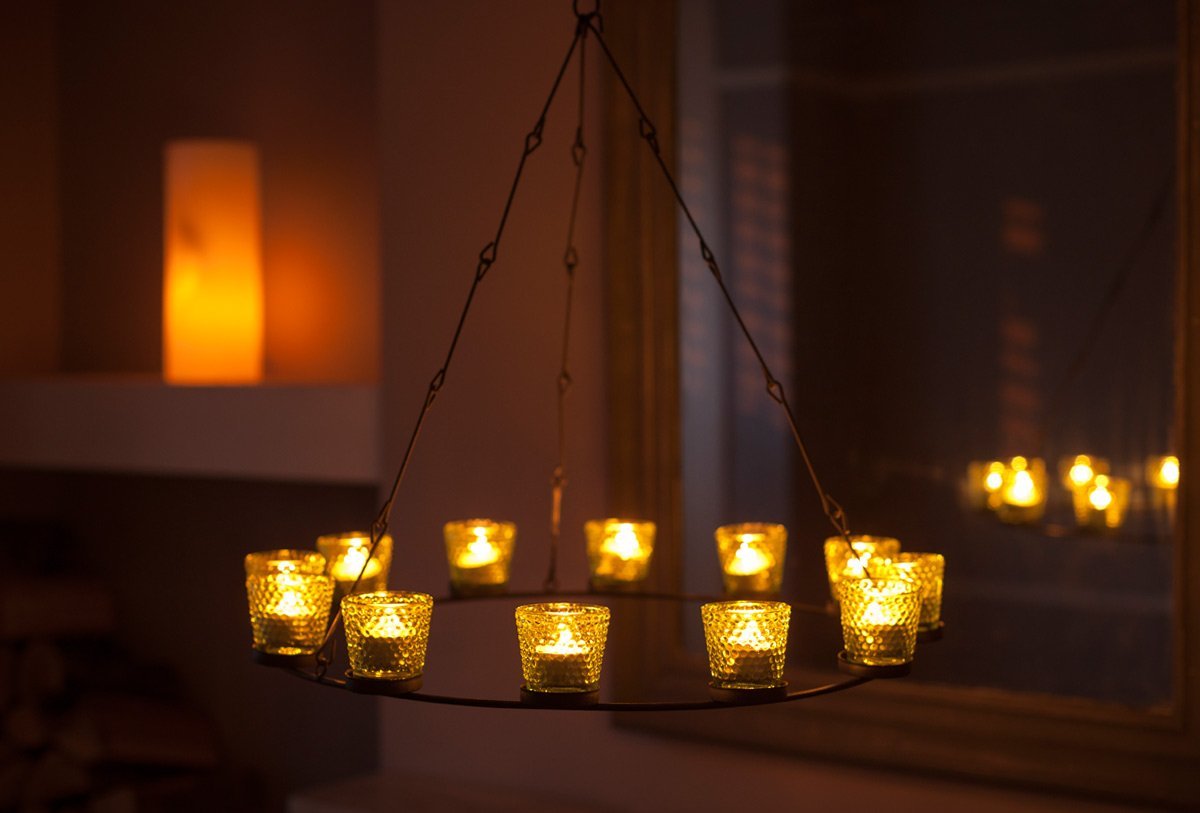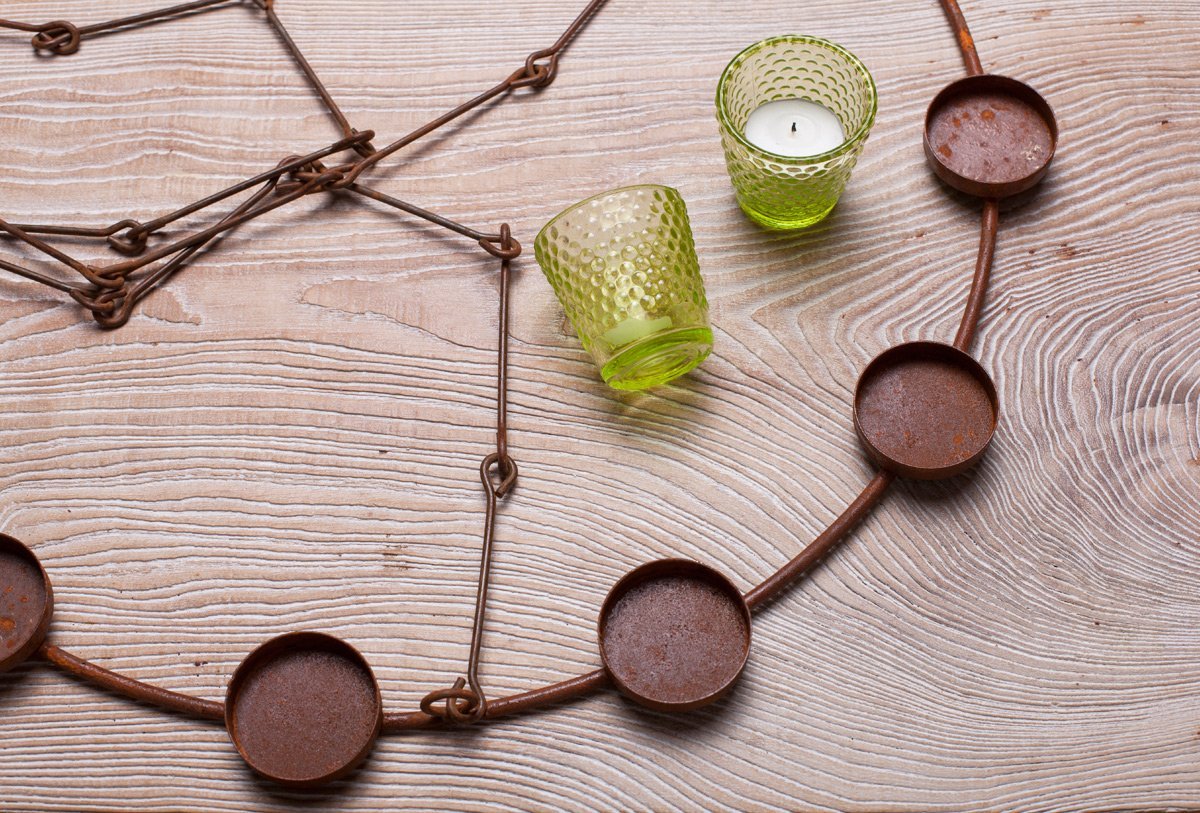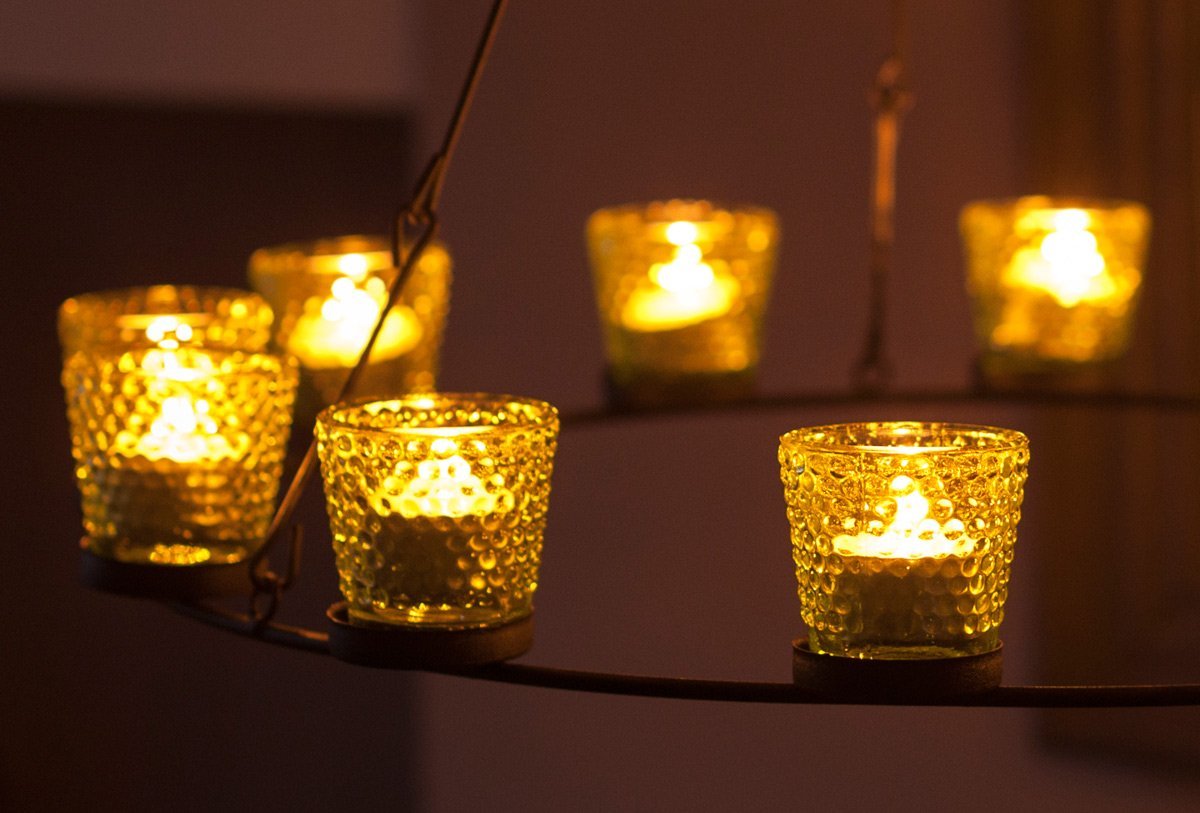 Green Glass Tea Light Chandelier
£39.00
Gives out a fantastic relaxing light to your tent.
Surprisingly good at adding warmth to your tent
Perfect for Bell Tents
Ideal for use in the home
Single tier - 12 tea lights, double tier - 21 tea lights
Description
Dimensions & Features
Fitting & Safety Instructions
Our simply elegant candle chandeliers provide light, heat and an enchanting, relaxed vibe, and really is the ultimate glamping accessory.
Ideal for smaller tents, the Single Layer Tea Light Chandelier is simple but impressive, 12 clear glass tea lights casting a honeyed, warm glow around the tent. All of our chandeliers are also ideal for use in the home, just be careful where you hang it.
Our Double Layer Tea Light Chandelier is a dramatic presentation of 24 lights twinkling in a larger tent or over an outside table in the garden.
The perfect finishing touch for your tent, a chandelier is rustic, romantic and practical all at once.
Features
Single layer Tea Light Chandelier x 12 tea lights
Double layer Tea Light Chandelier x 21 tea lights
Gives out a fantastic relaxing light to your tent and also a surprisingly good deal of warmth especially if you go for the double layer. We've tested a double layer chandelier in a 4m Bell Tent and found that the temperature went up by 5C within an hour!
Also, after extensive testing, we found that if you do knock the chandelier it's initial reaction is to just to move round the pole but if you really knock it hard and one of the tea light holders falls to the floor we can assure you that the tea light candle goes out on impact.
Please find our comprehensive, downloadable PDF instructions for the chandelier here.
Please note these items are meant to be slightly rusty and rustic, that's the look so please don't be alarmed.