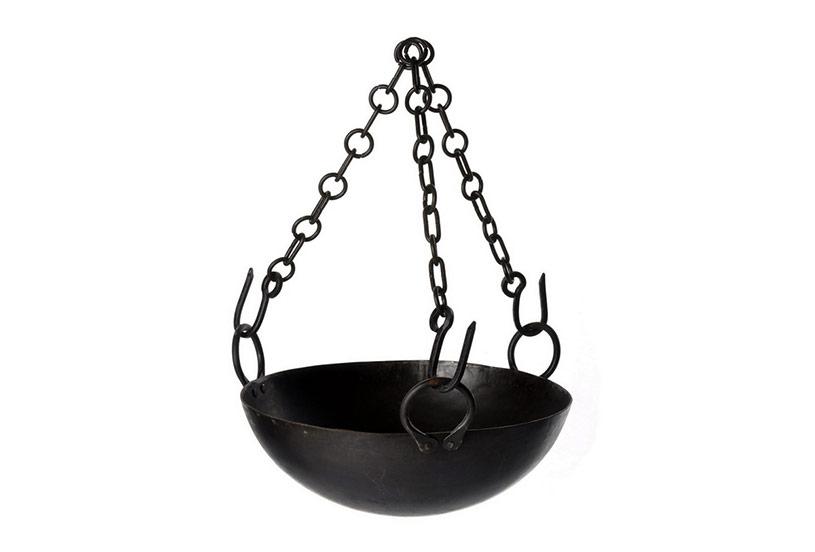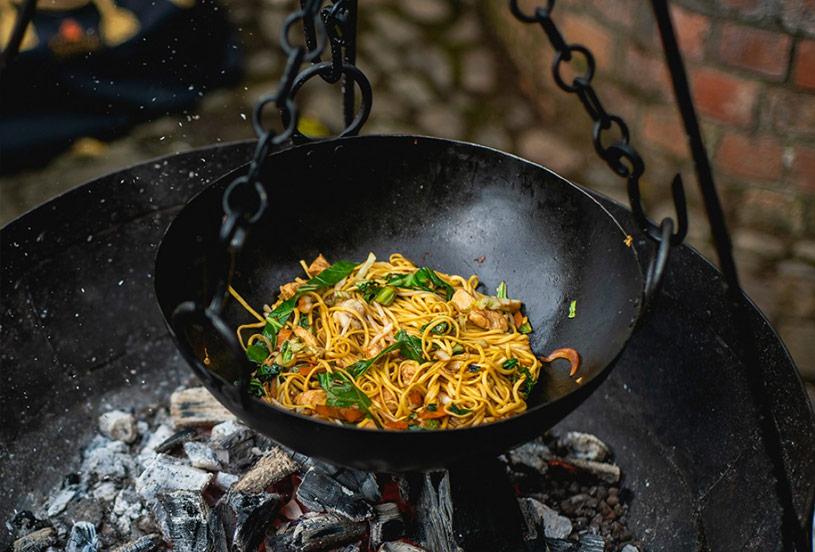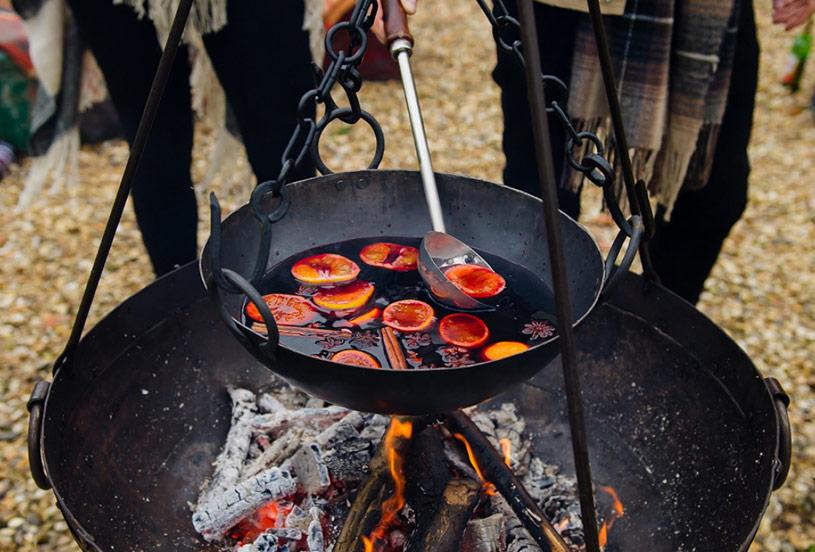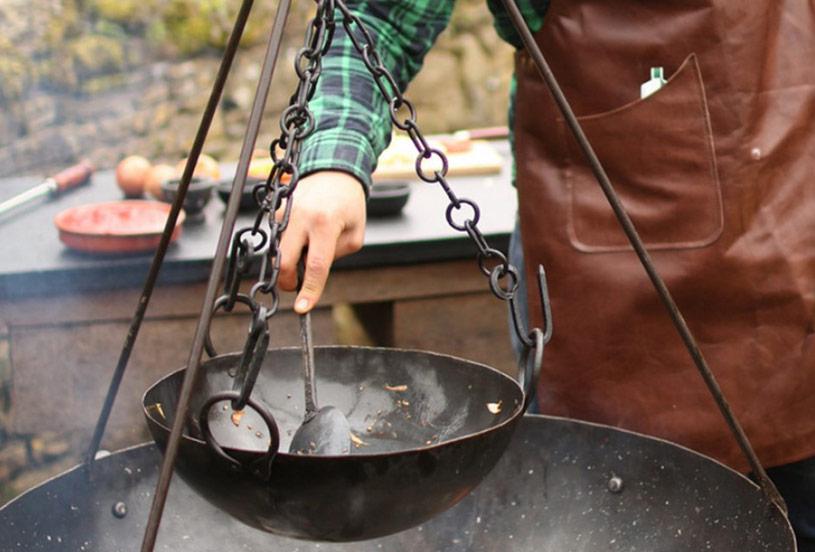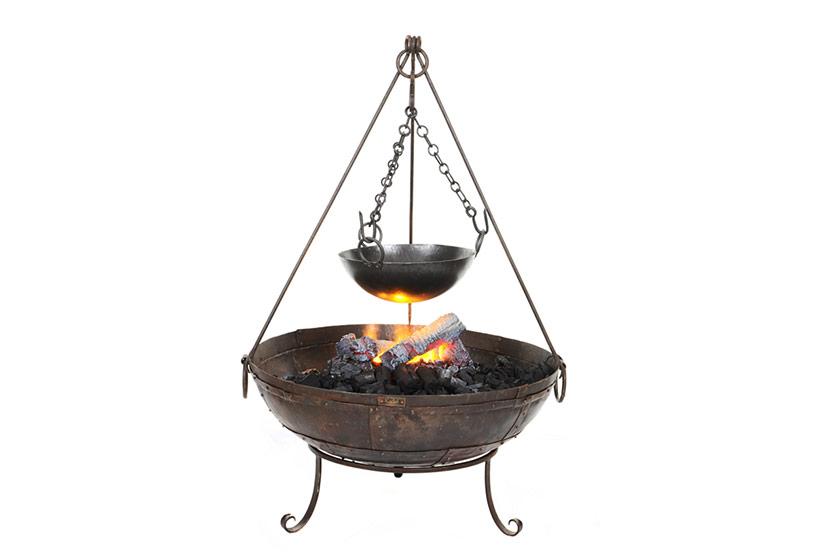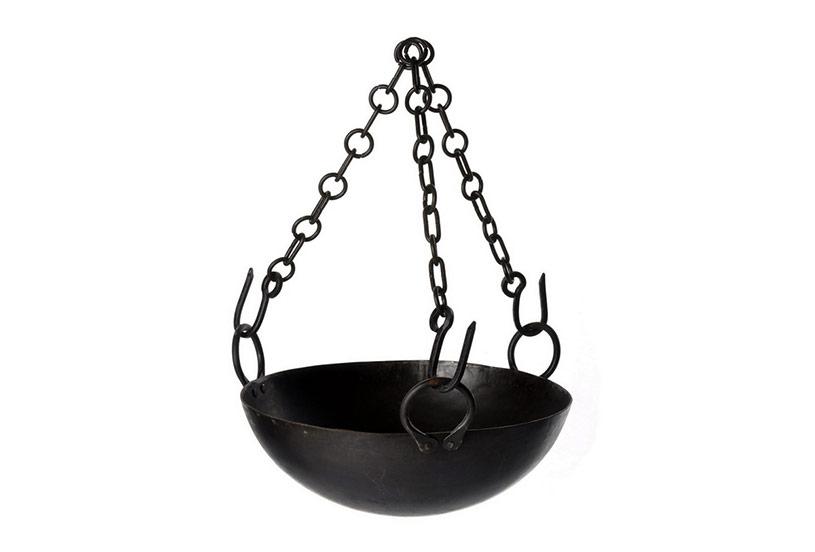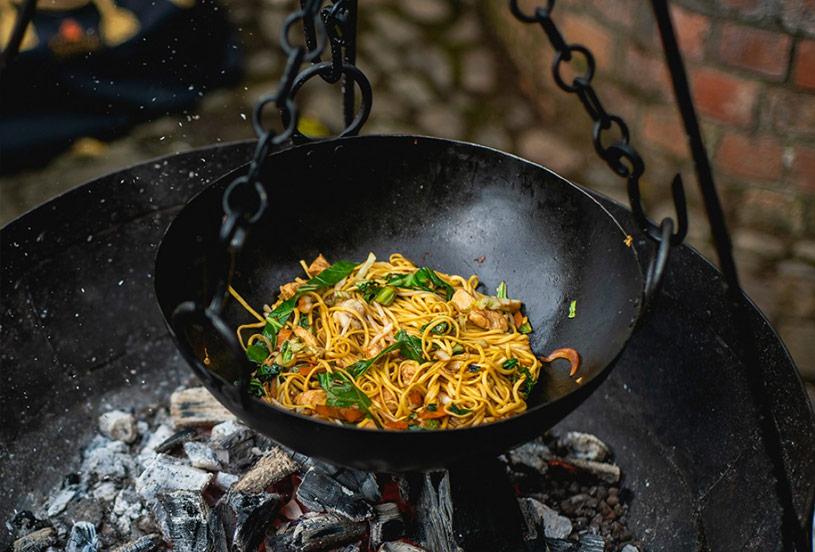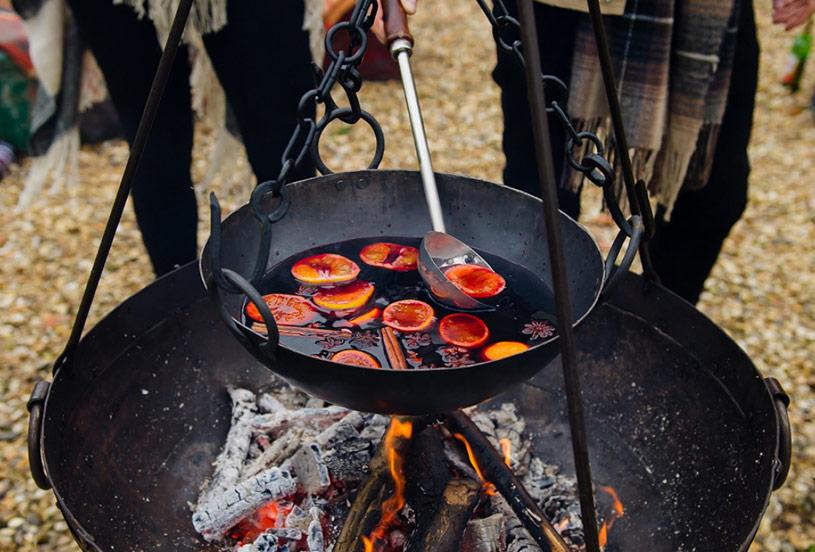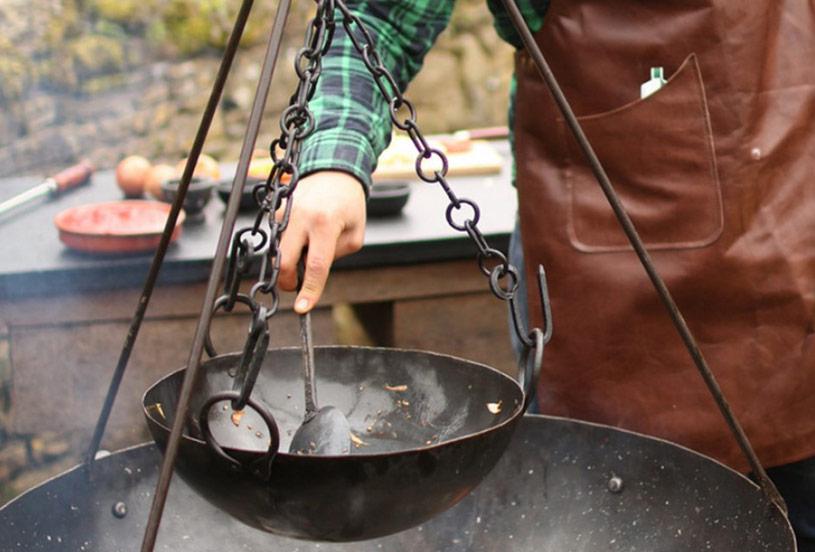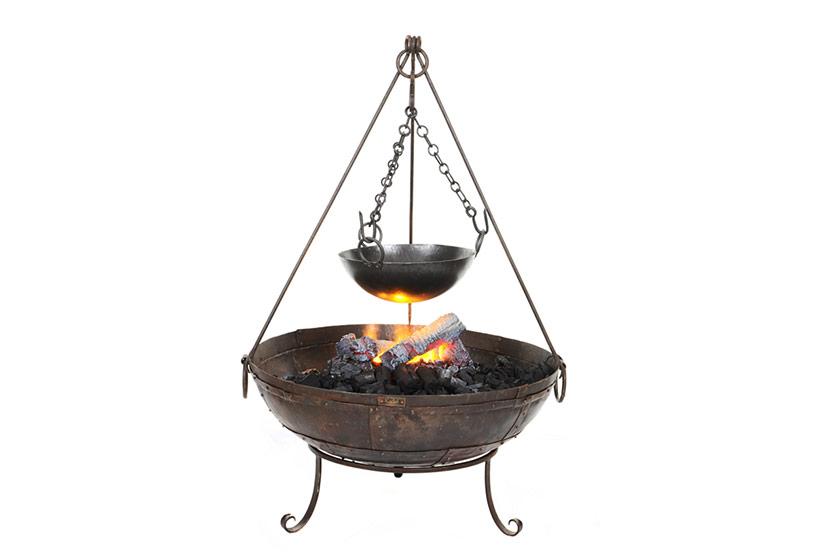 Sold Out
Kadai Tripod Bowl
£39.00
Description
Designed for the Kadai Fire Bowls and tripod, but useable on any fire.
This bowl has three rings and three chains to connect to the chain on the tripod. Heavy metal, and great for heating your beans!
The Kadai Cooking Bowl is the ideal piece of cookware for an authentic tasting curry. Its design is inspired by the traditional techniques used in India. Also for slow cooked stews, chillies or mulled wine.
Specs
Cooking Bowl for 50/60 cm Kadai
Weight: 2.9 kg
Mild steel bowl with 3 chains
30 cm Diameter