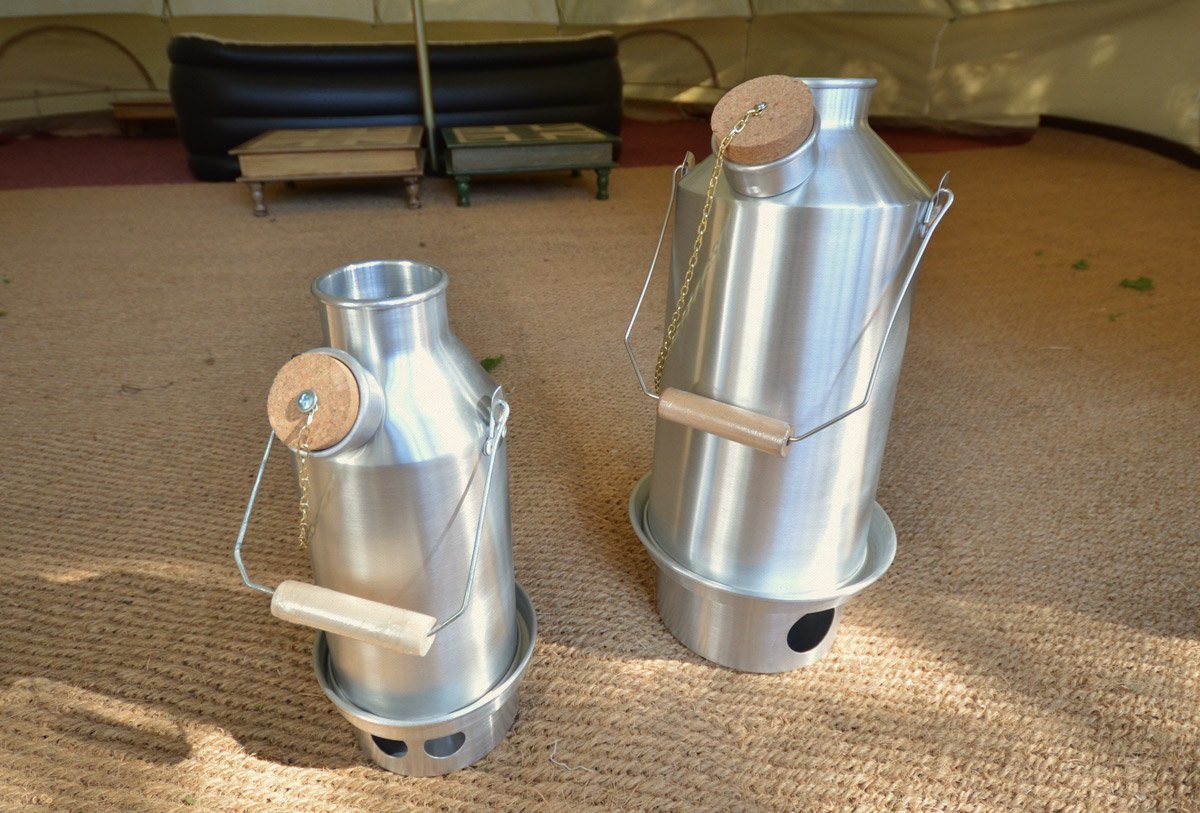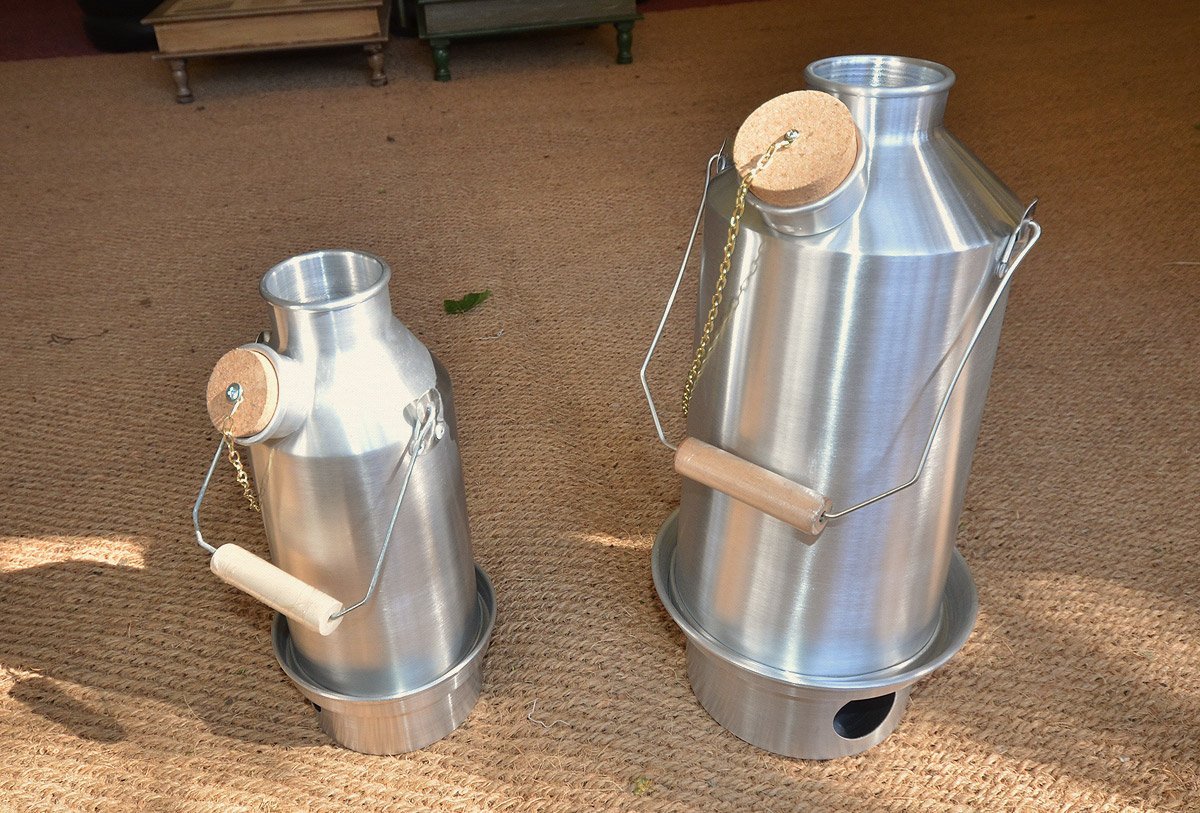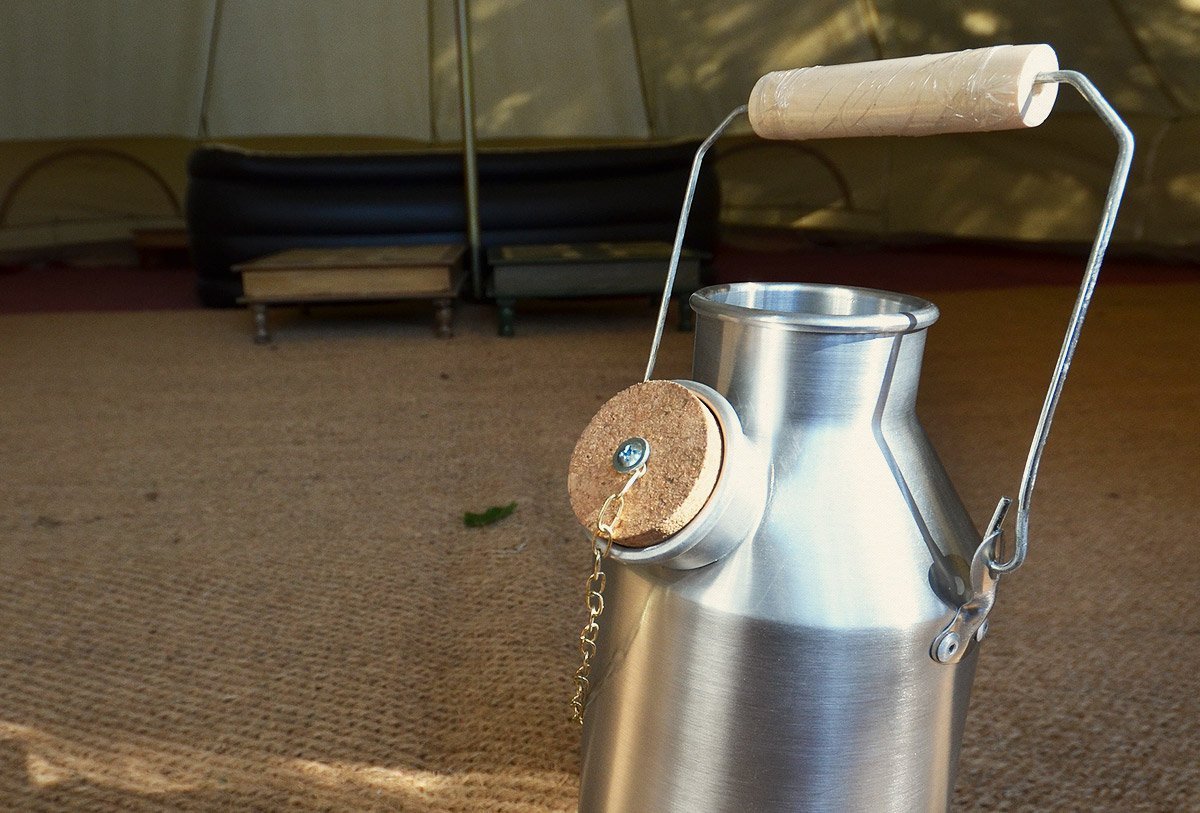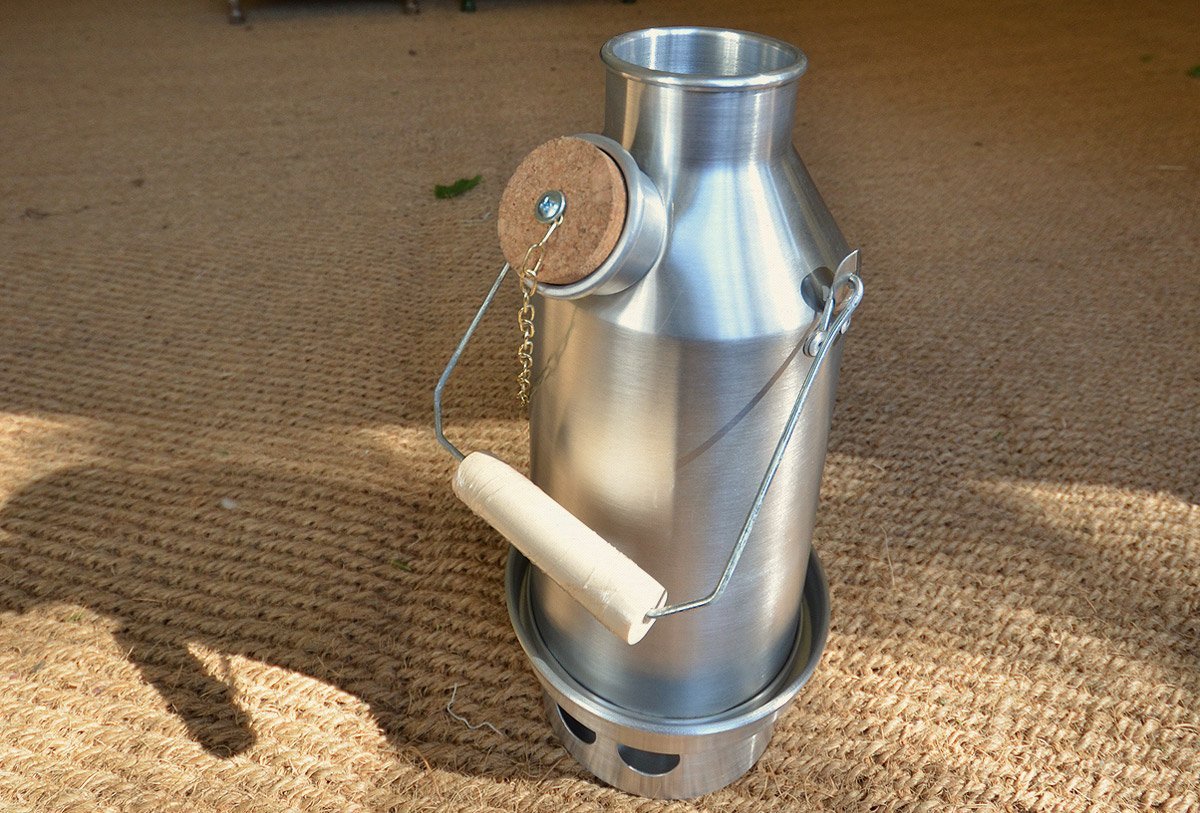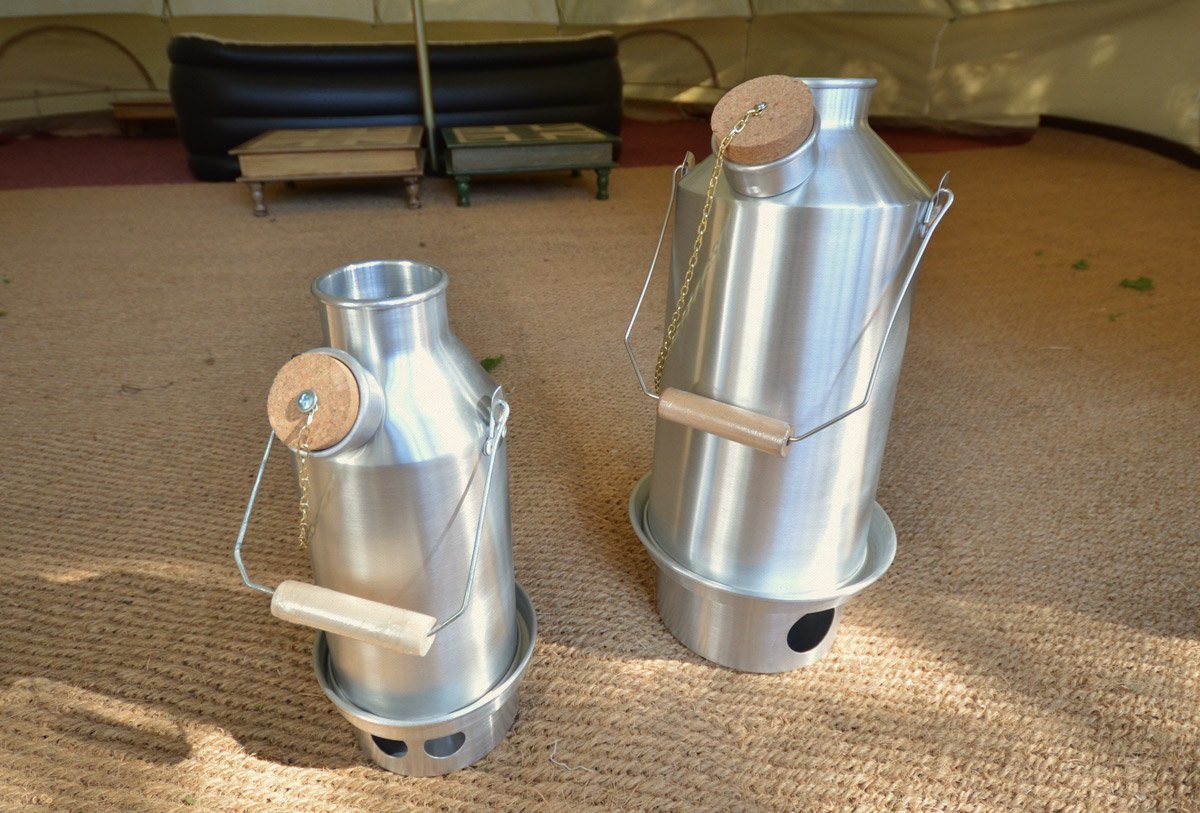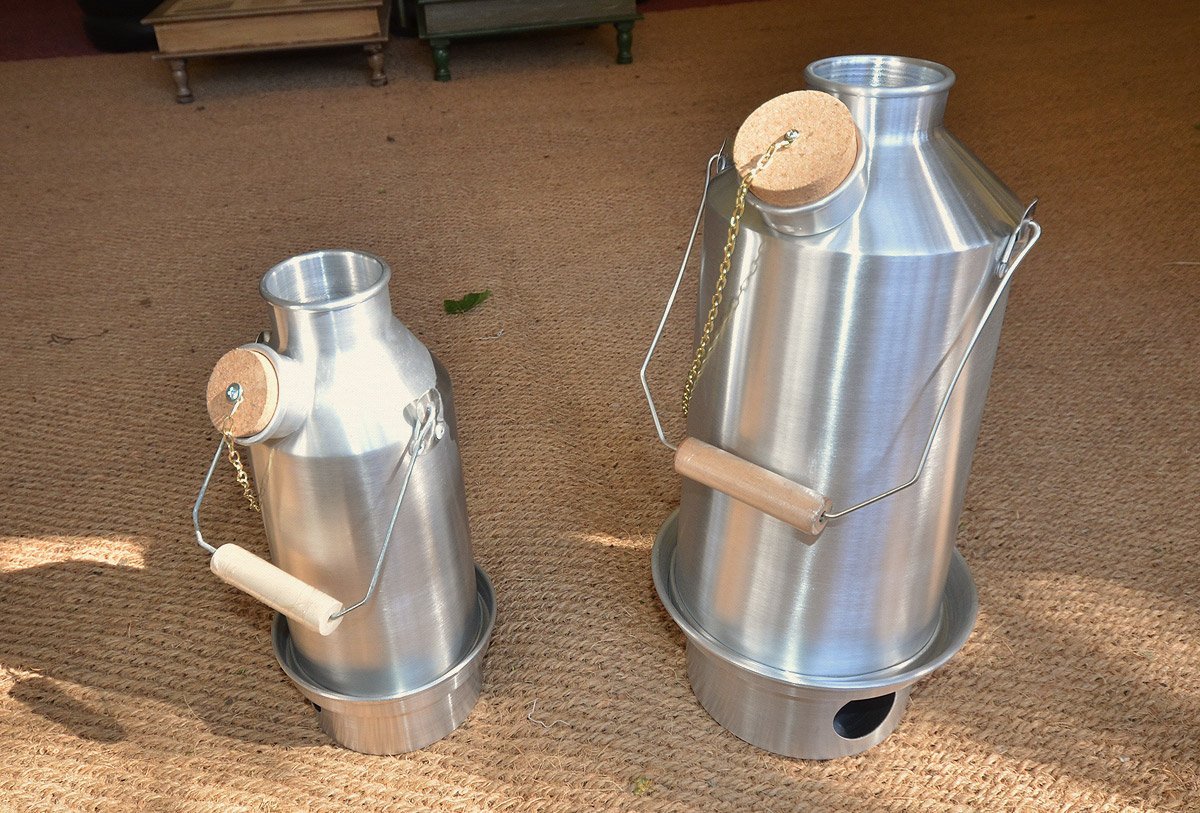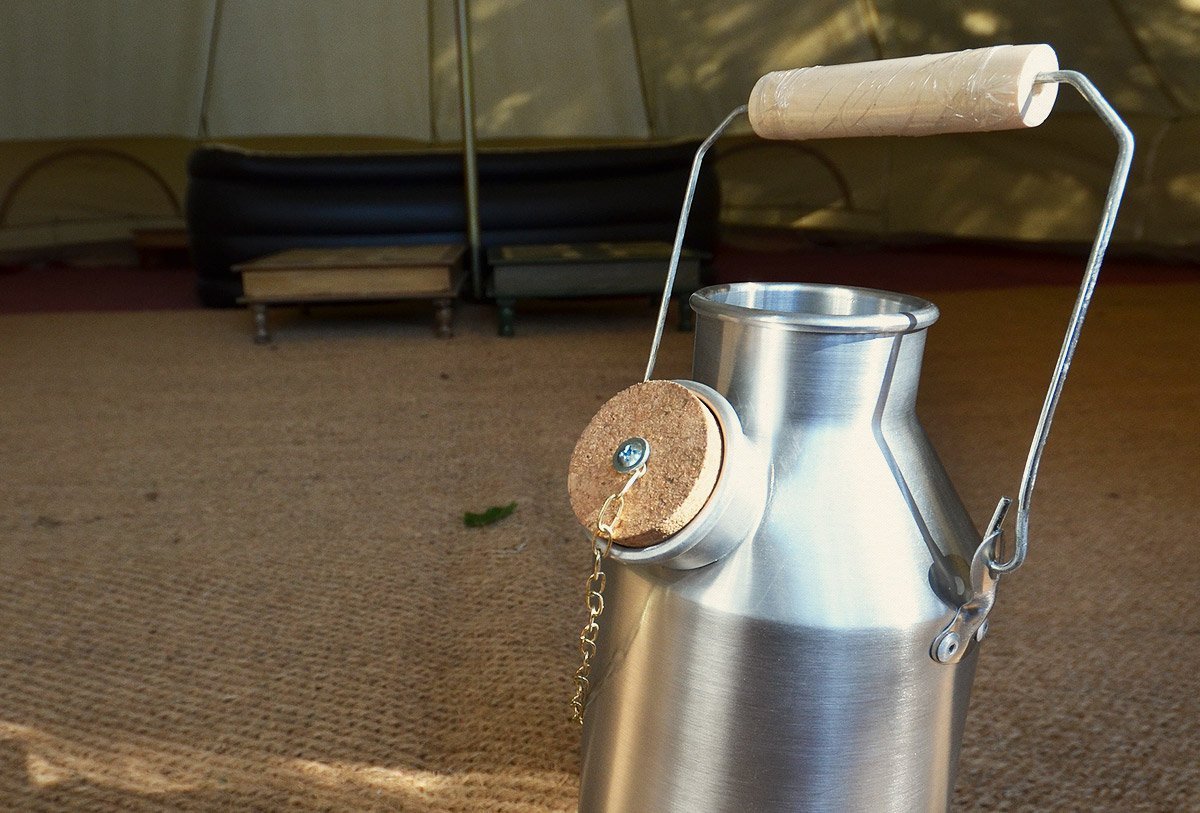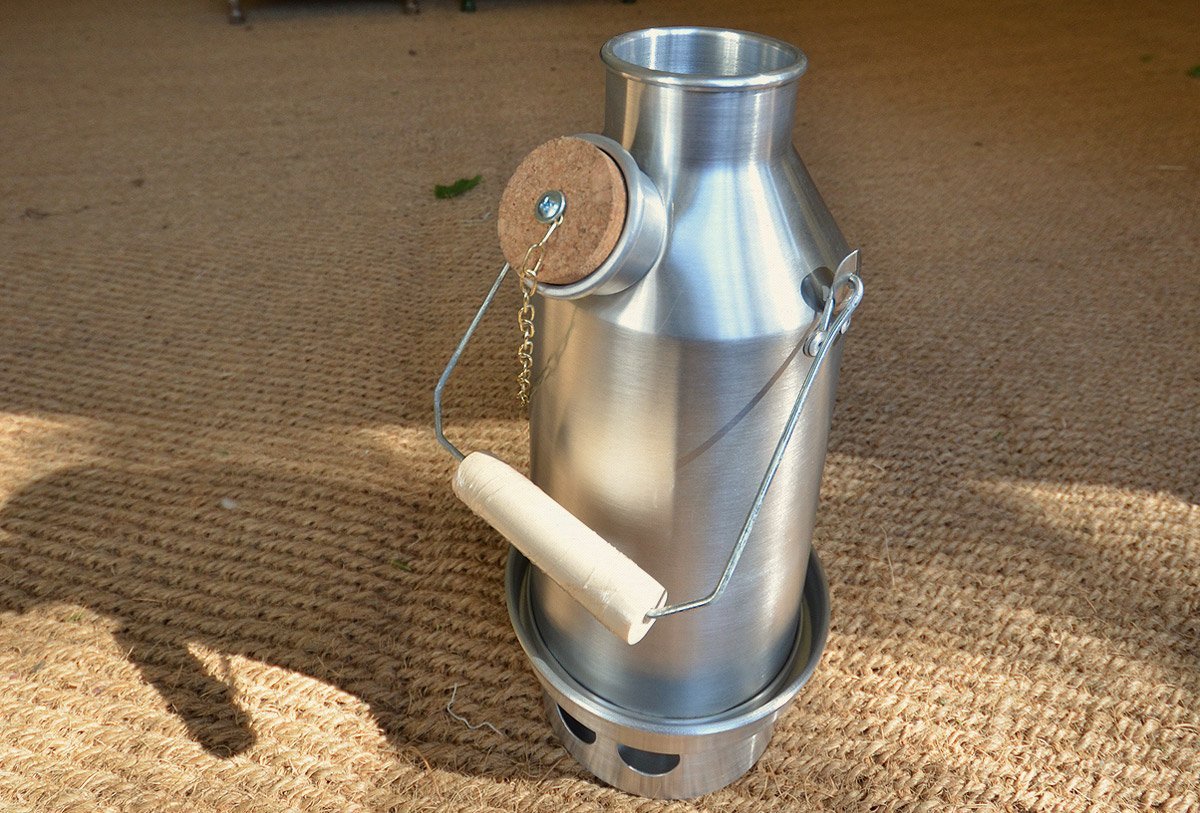 Using only a handful of natural fuel such as twigs or pinecones, the Kelly Kettle® is a classic piece of outdoor kit.
A wonderfully clever design, the Kelly Kettle® was first created by fisherman Patrick Kelly in County Mayo, Ireland in the 1890s. It is essentially a double-walled chimney with the water contained within the chimney wall, and it will boil water in three to five minutes, in all weather conditions, using virtually any fuel that you can find.
With a lovely cork stopper to the water chamber and a handle for transporting it when full (and cold), the Kelly Kettle® is available in two sizes and also comes with a drawstring bag.
An essential piece of camping equipment offering easy, speedy boiling using any fuel on hand.