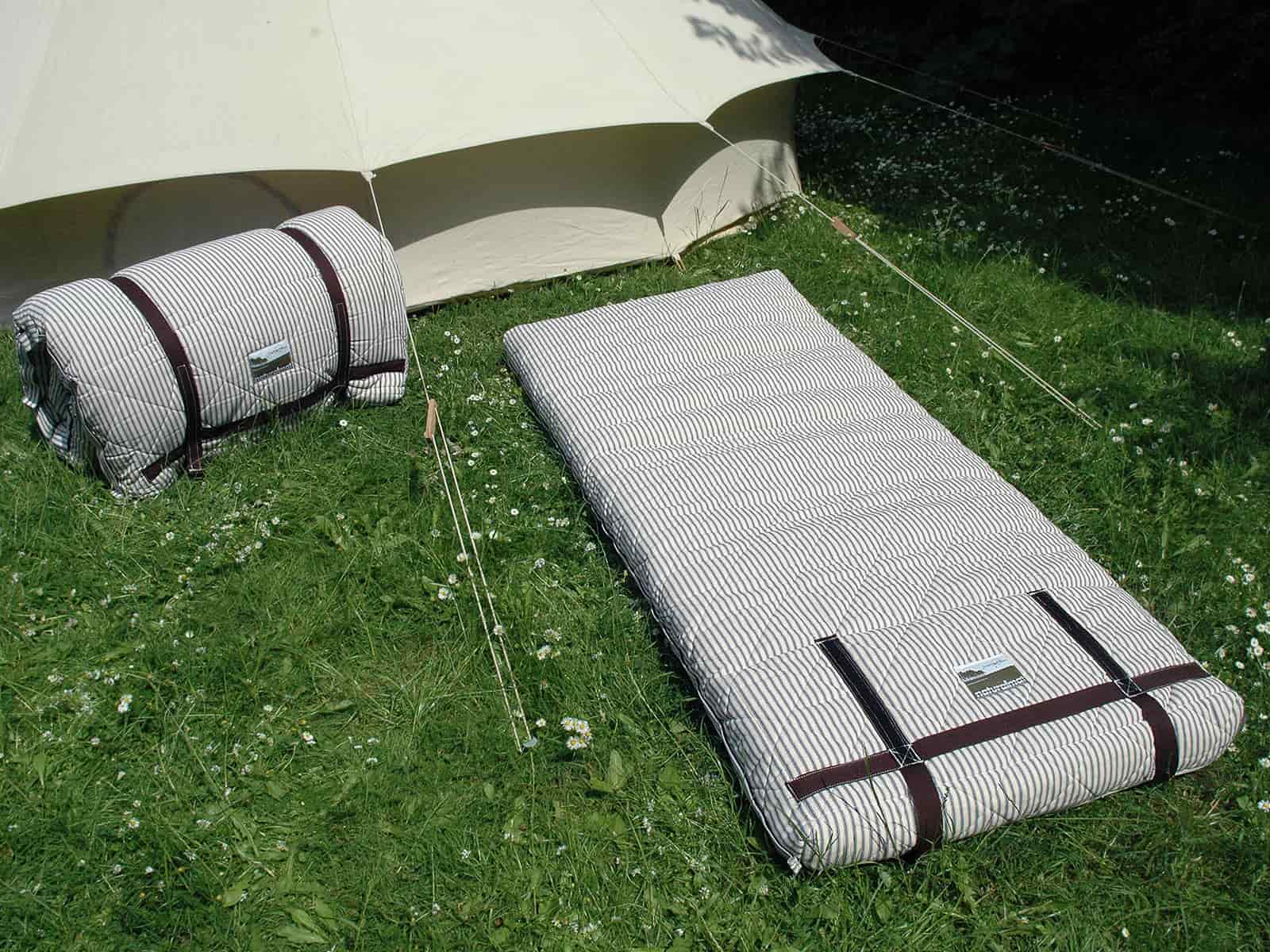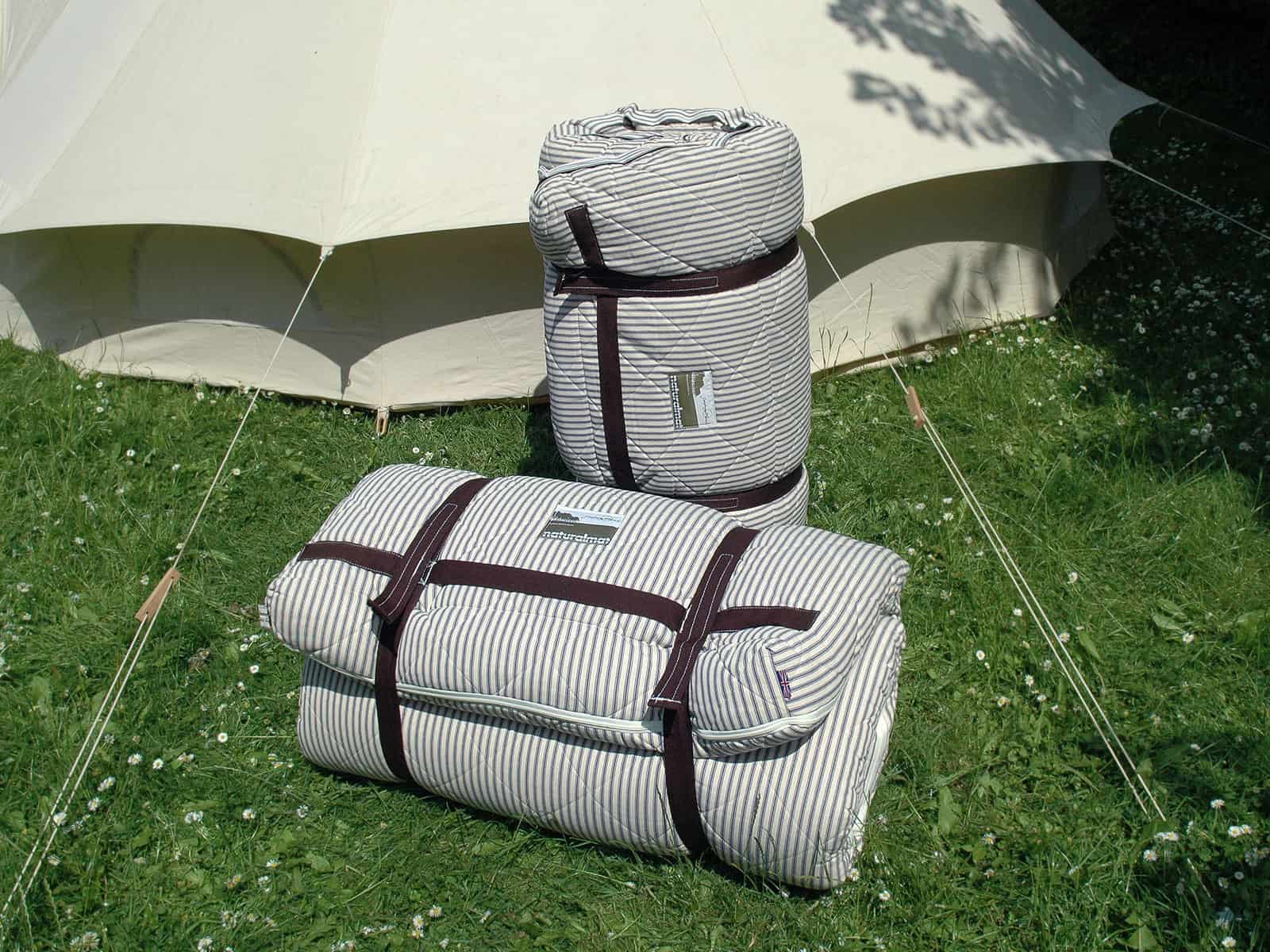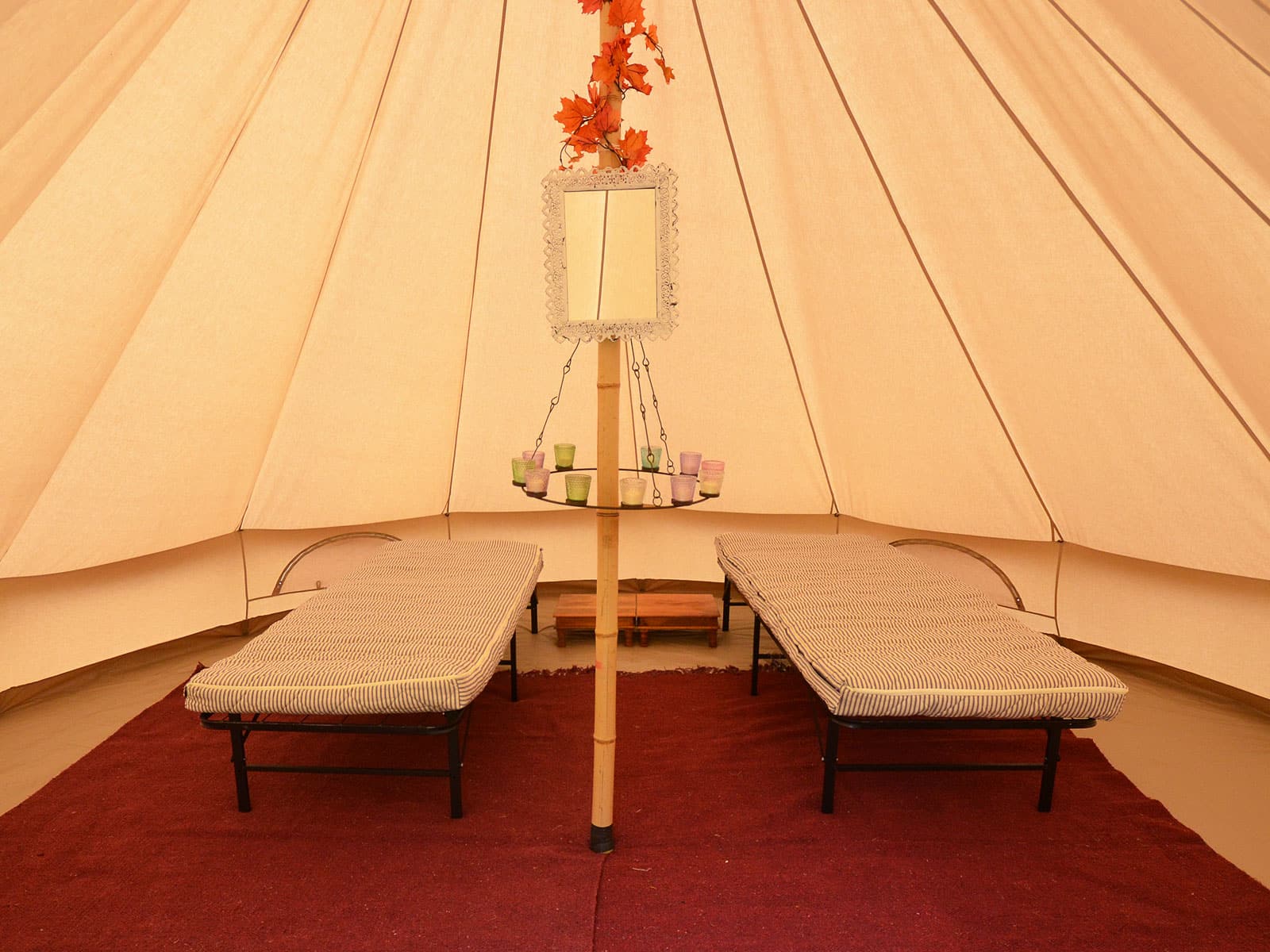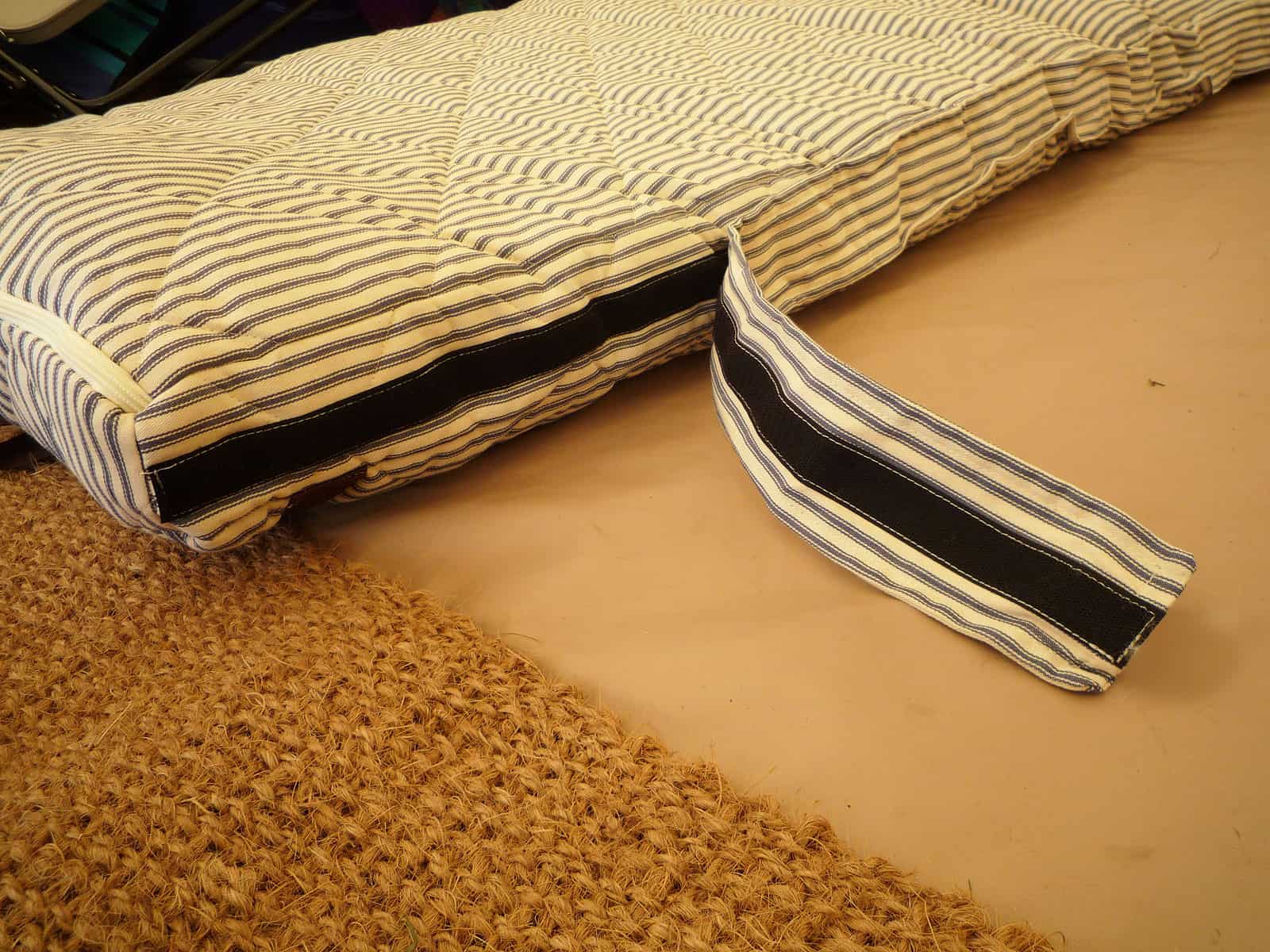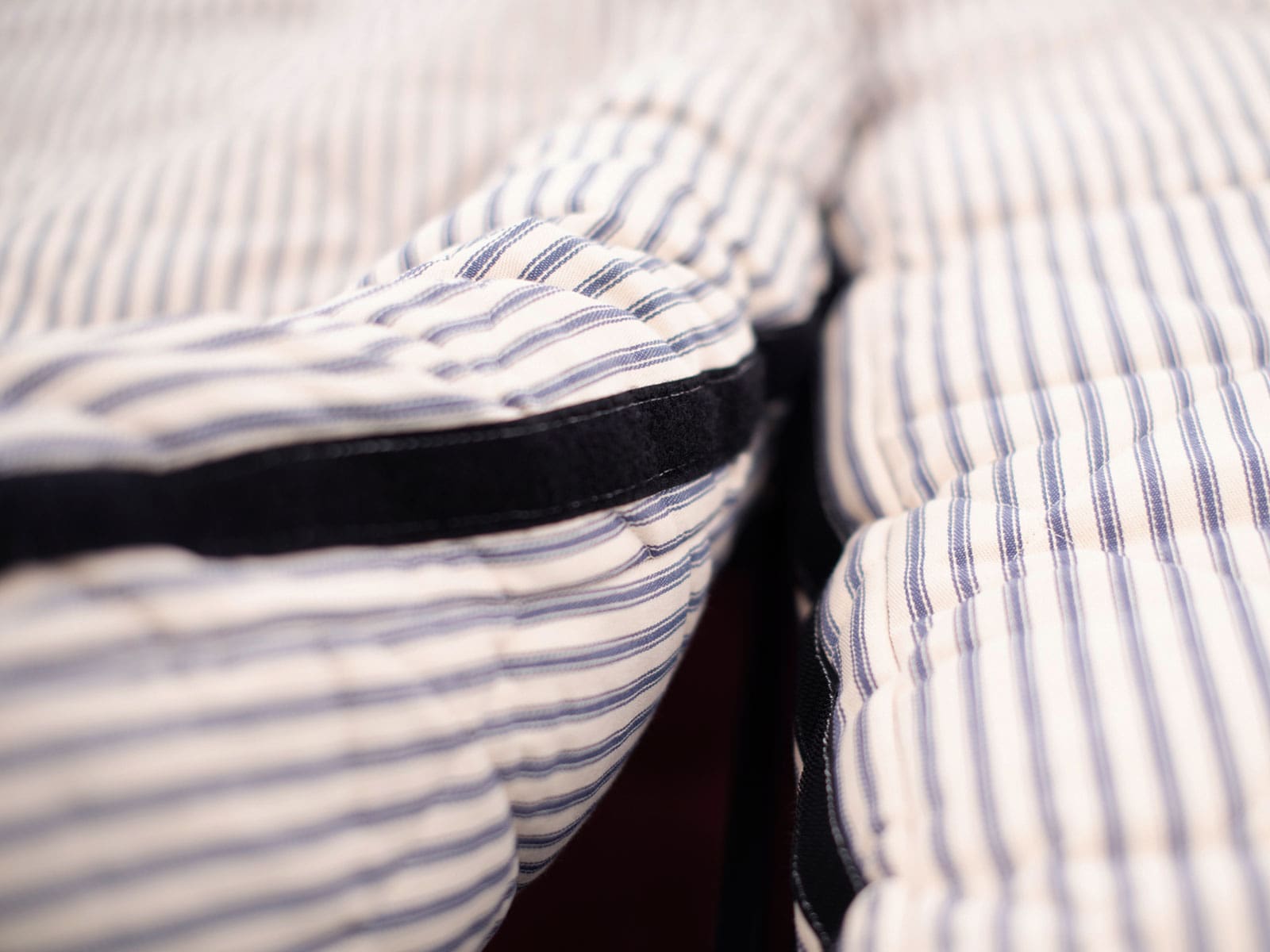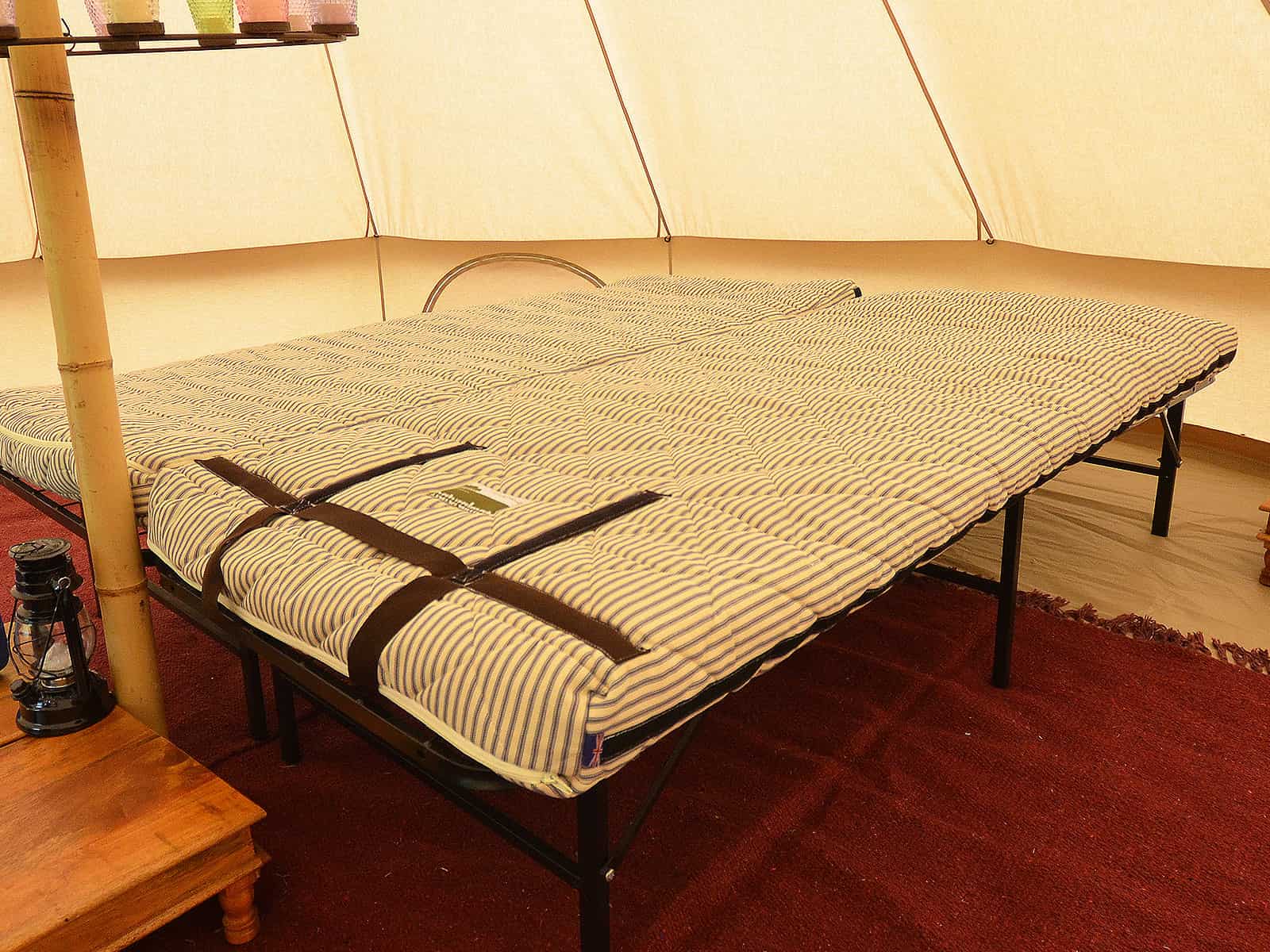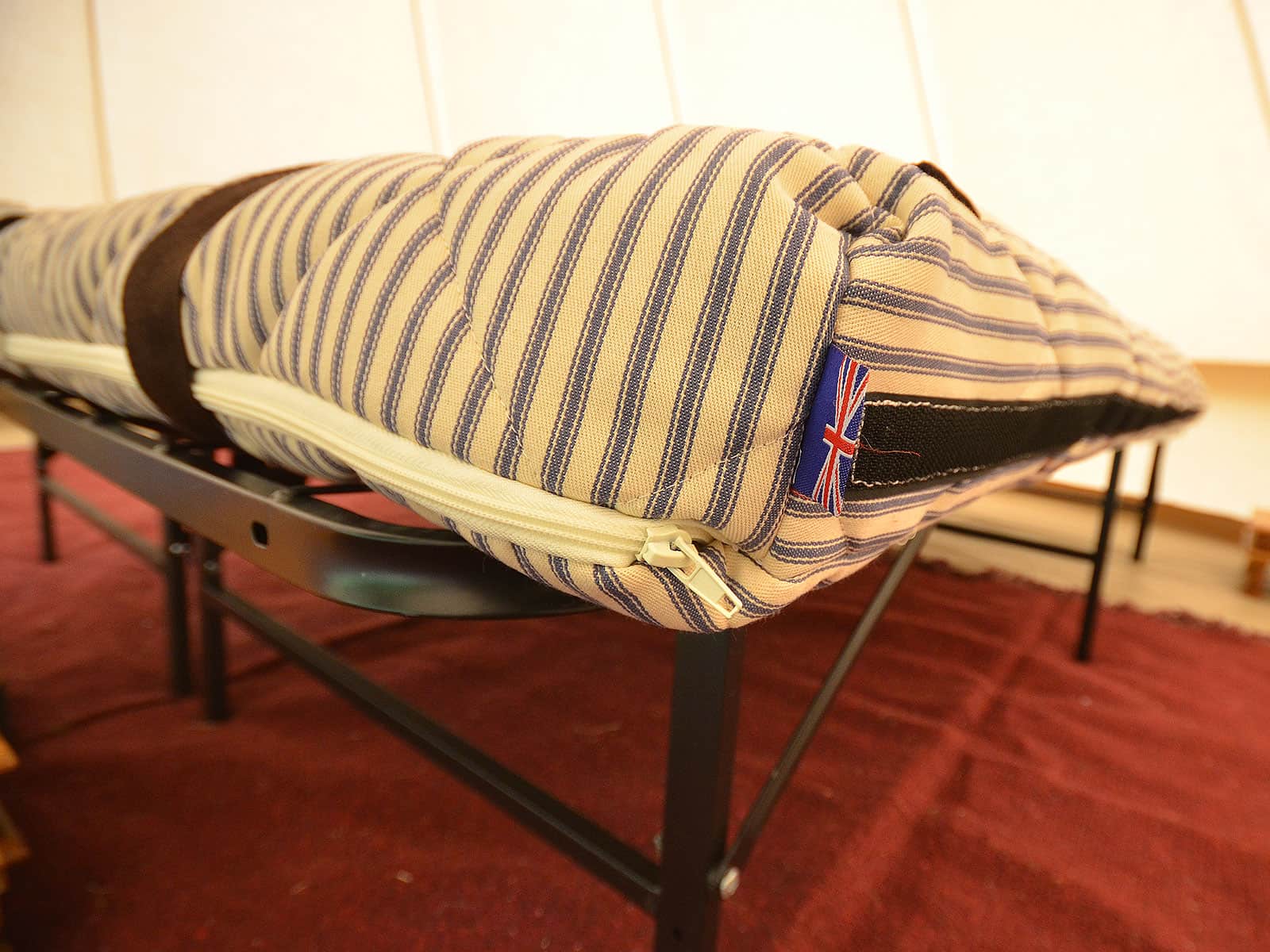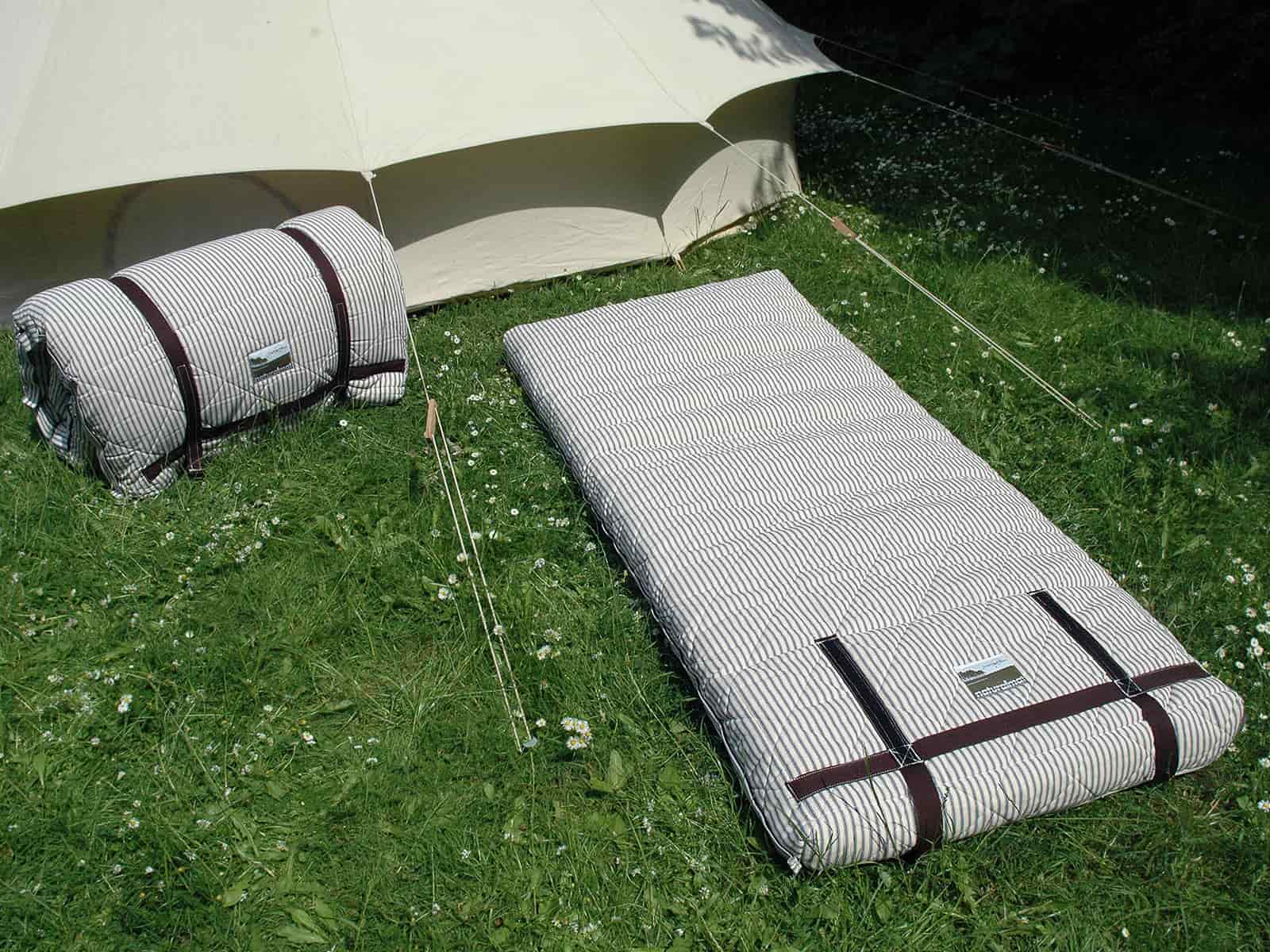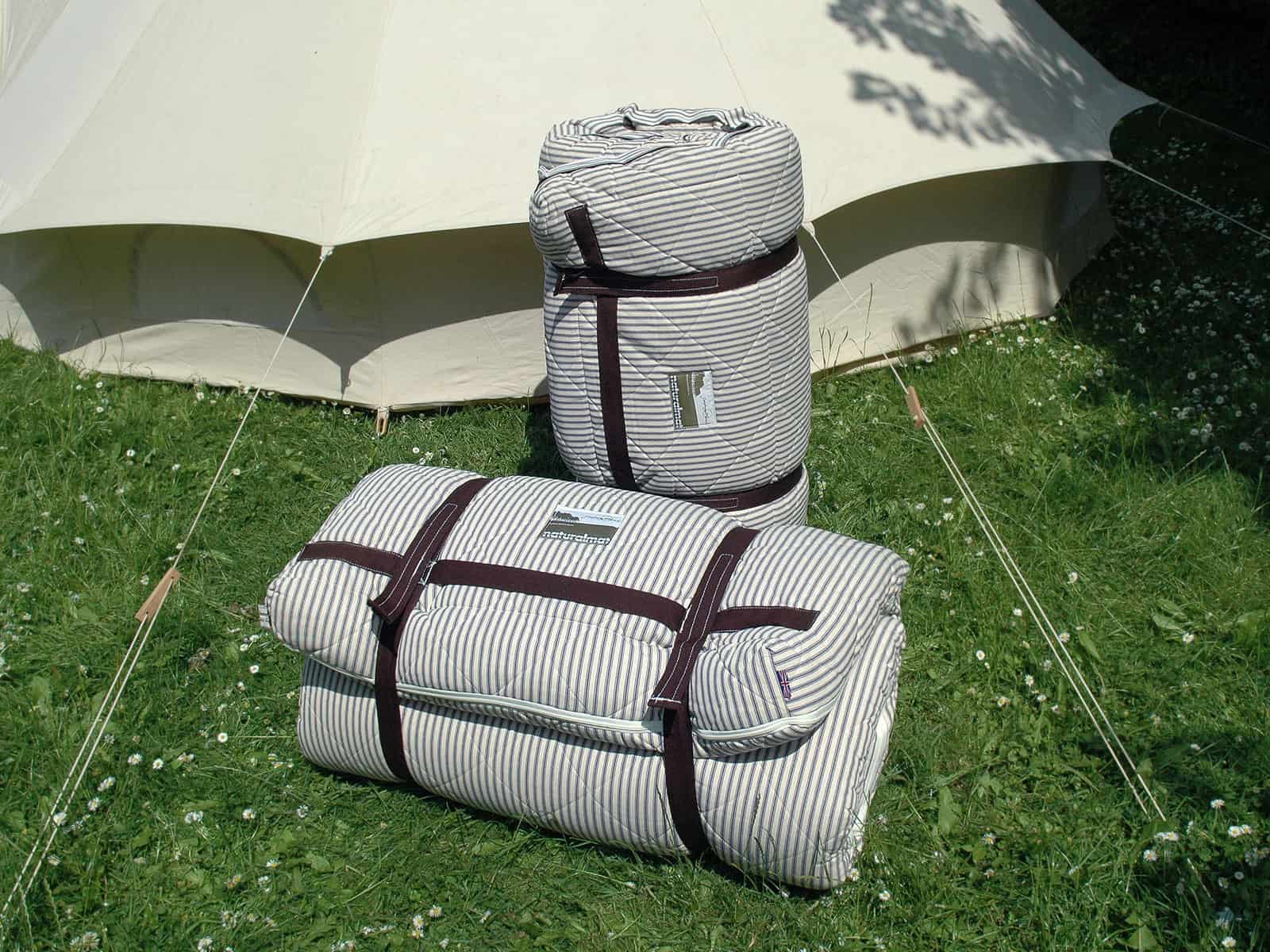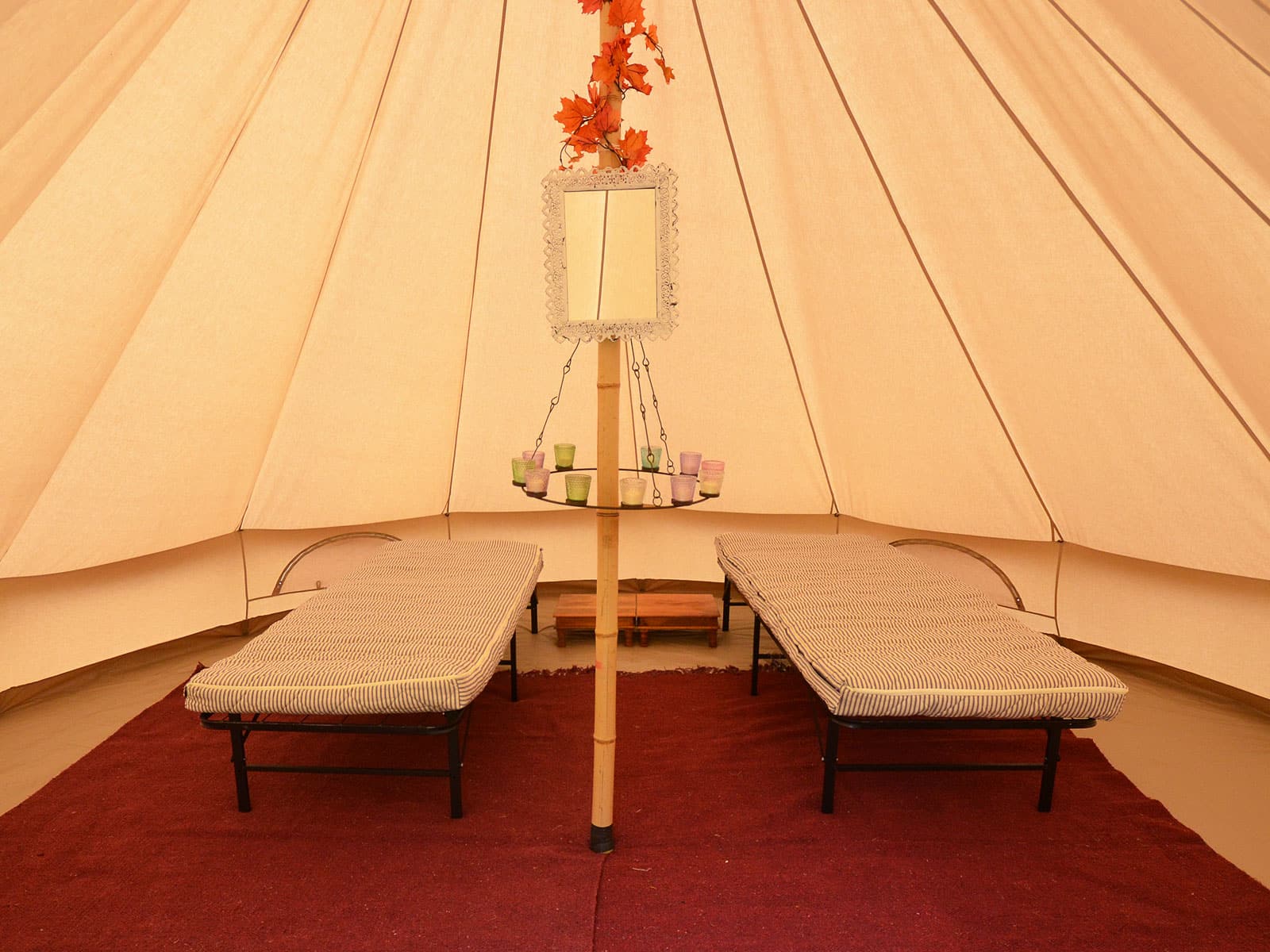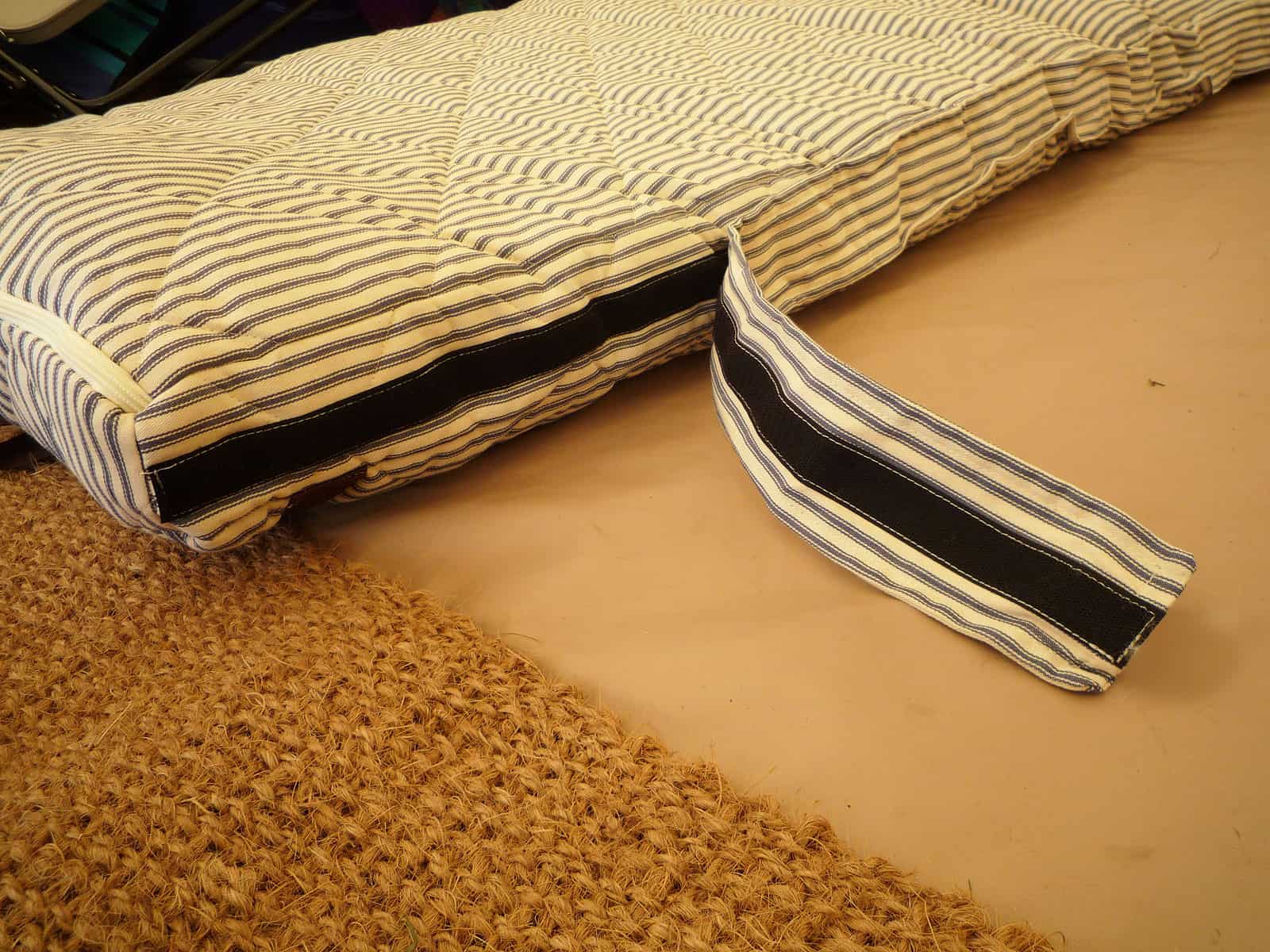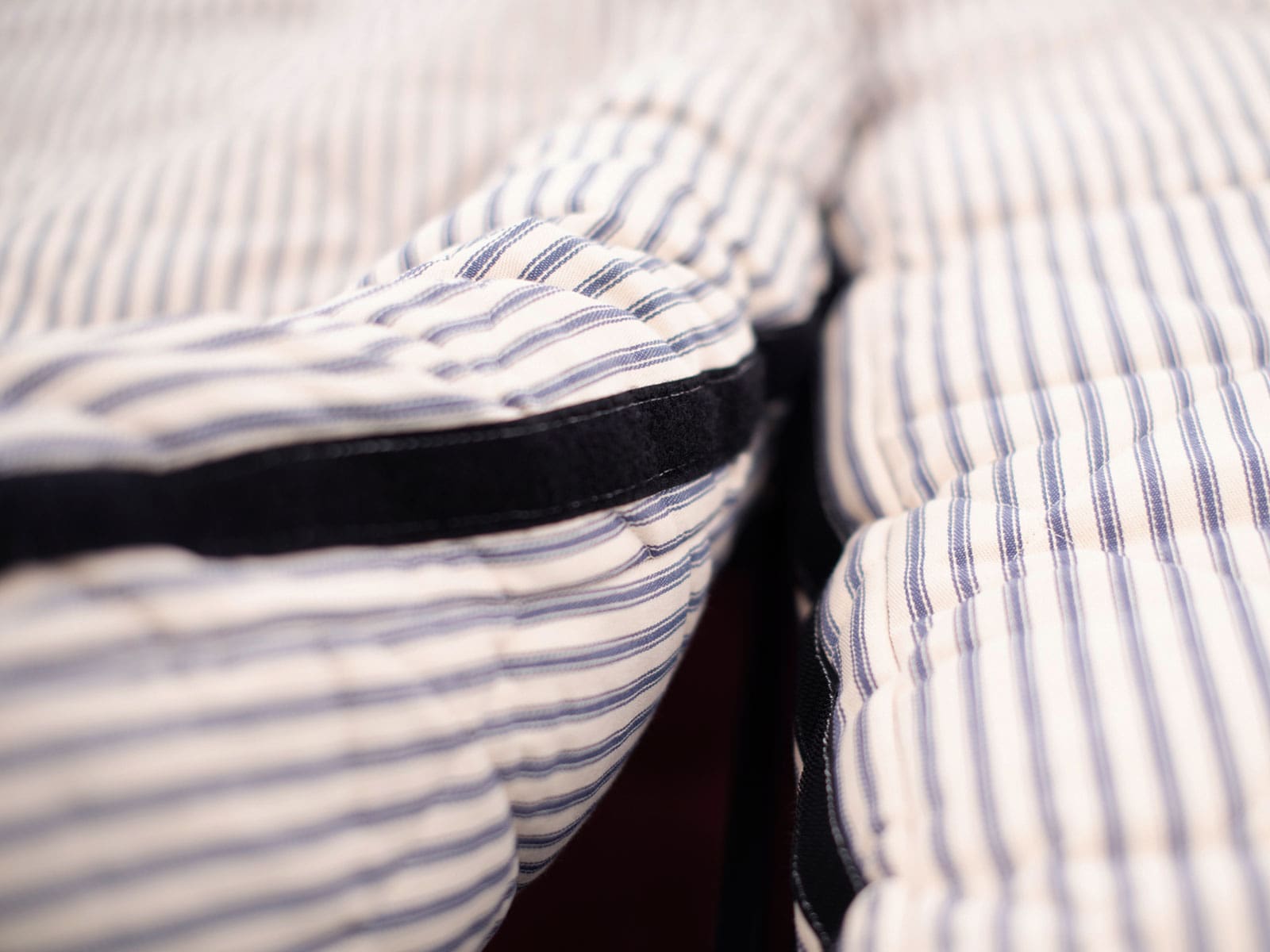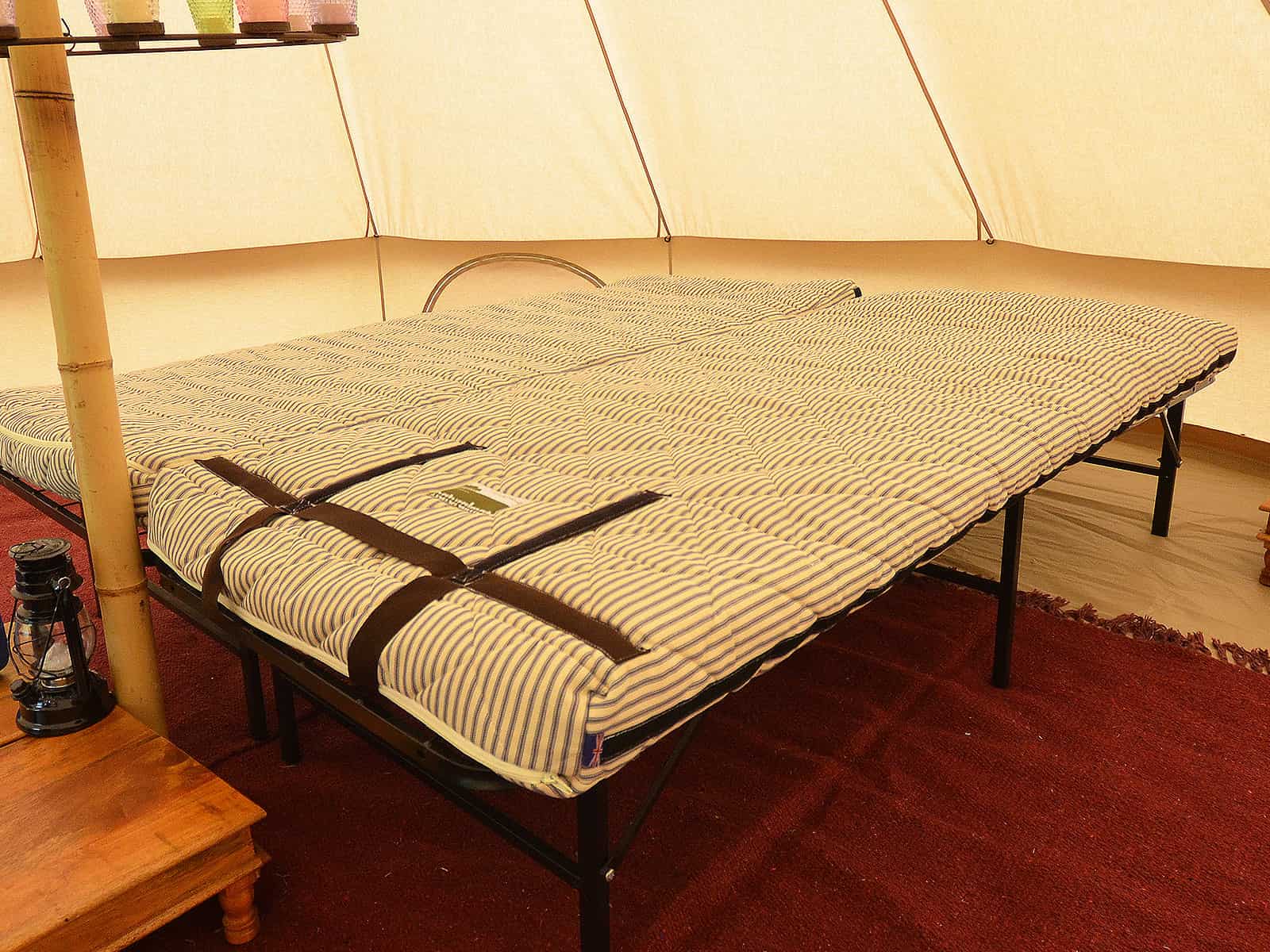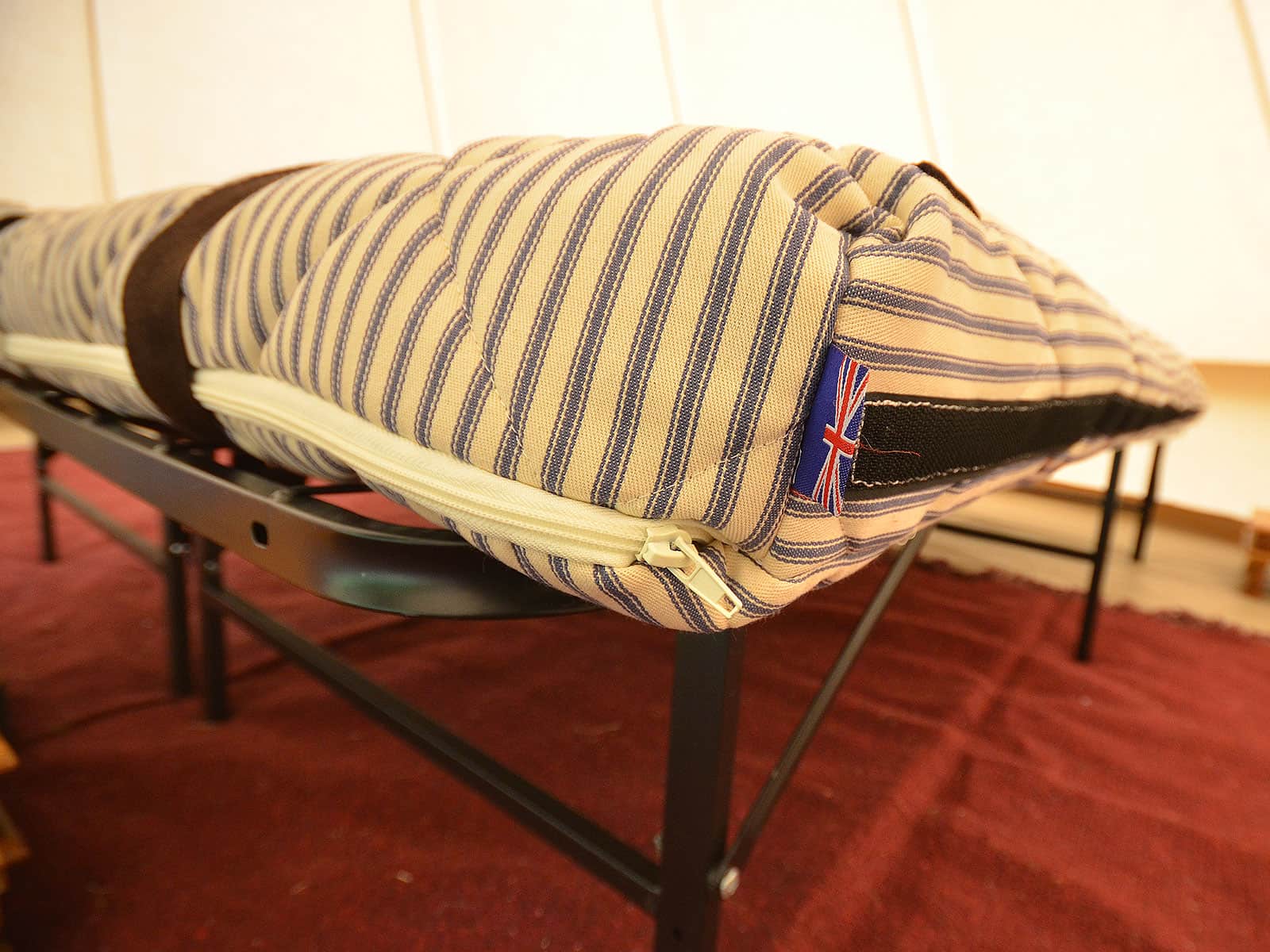 Camping with Soul Naturalmat - Adult
£189.00
A versatile glamping mattress.
100% organic cotton ticking
Organic lambswool and shredded recycled jeans
Hand made in Devon
80cm x 185cm
Description
Materials
Dimensions
Unique to Bell Tent UK - A handmade warm, 100% organic mattress made of lambswool and recycled denim.
We have collaborated with Naturalmat, an innovative British company to produce a portable, easy to carry roll up mattress. Its one of the only fully organic mattresses around, the thick lambswool and recycled denim filling is firm and comfy and provides excellent insulation from the ground.
The filling is treated with a scentless formula of eucalyptus and verbena, natural insecticides, a neat and sustainable way to ensure a long life for the mattress. The cover can be easily removed and washed when you get home.
A versatile glamping mattress, our customers have found it really handy for use at home as a put-you-up bed, the adult size can join to another to provide a full king size bed. The kids size is ideal for sleep-overs. Perfect for when friends and family come to stay, roll them away when peace returns!
There are three available sizes of the camping bed mattress, child, adult and extra large sized, and the adult version comes with a hidden Velcro strip down one side so that two can be securely fastened together to create a proper, king size bed.
The covers can be removed and washed but must be done on a cool wash and not tumble dried to avoid possible shrinkage.
The luxuriously comfortable Camping With Soul Naturalmat looks good, feels even better and gives you the convenience of an easily portable mattress.
View the complete Naturalmat Collection.
Please be aware these beautiful, natural products can attract moisture due to osmosis, so it's good practice to air them out if camping long term and make sure they are bone dry when you get home.