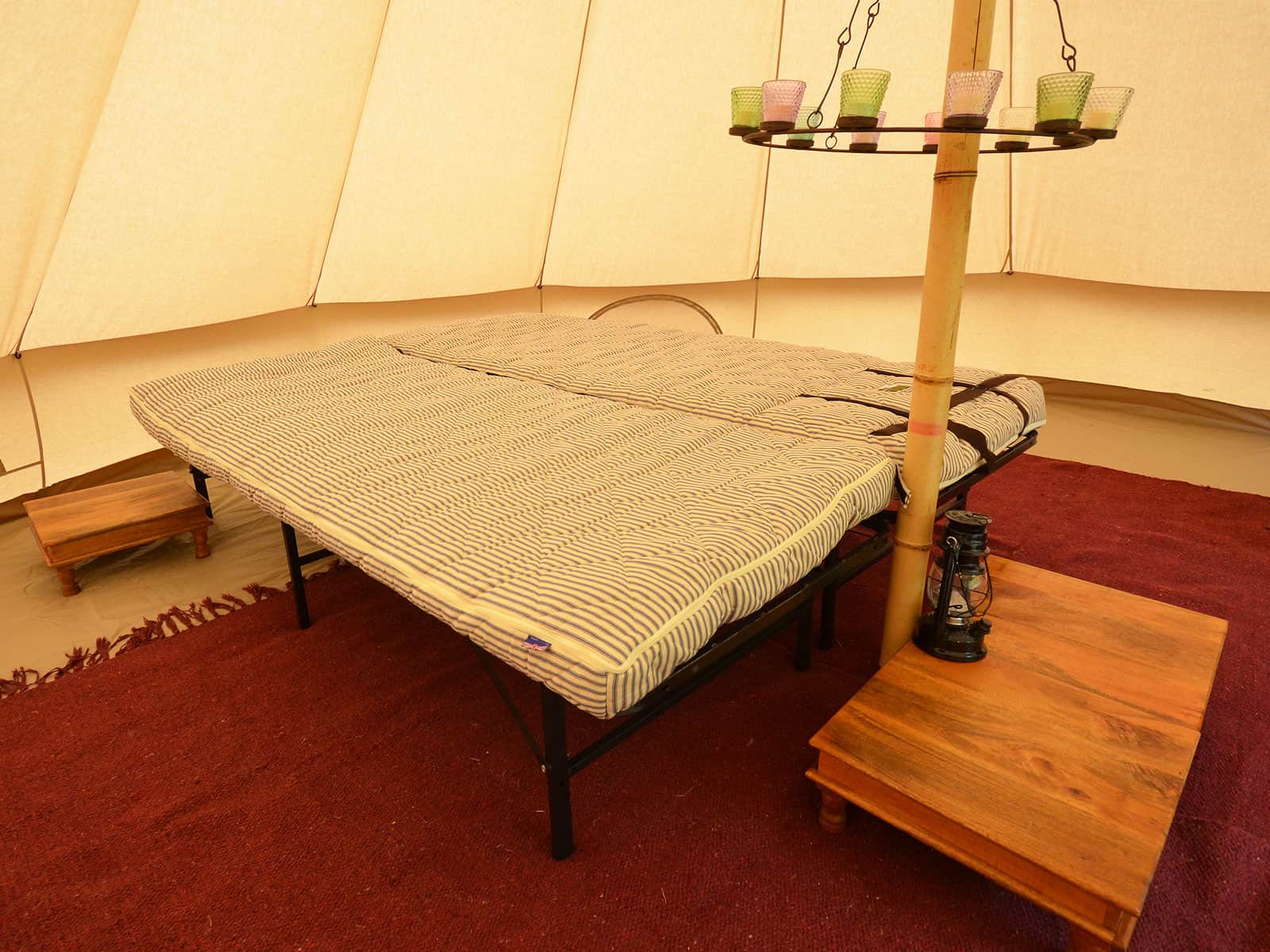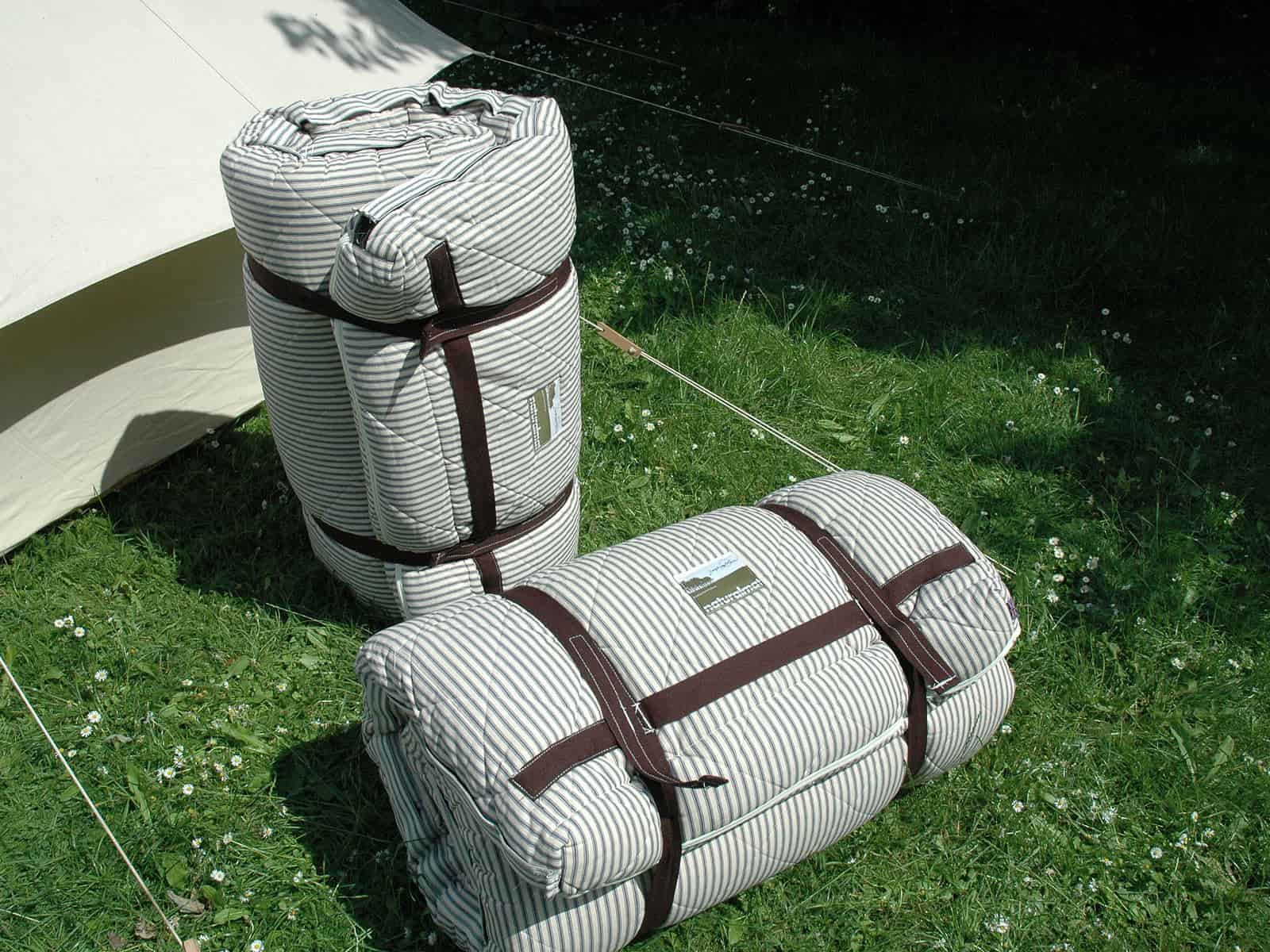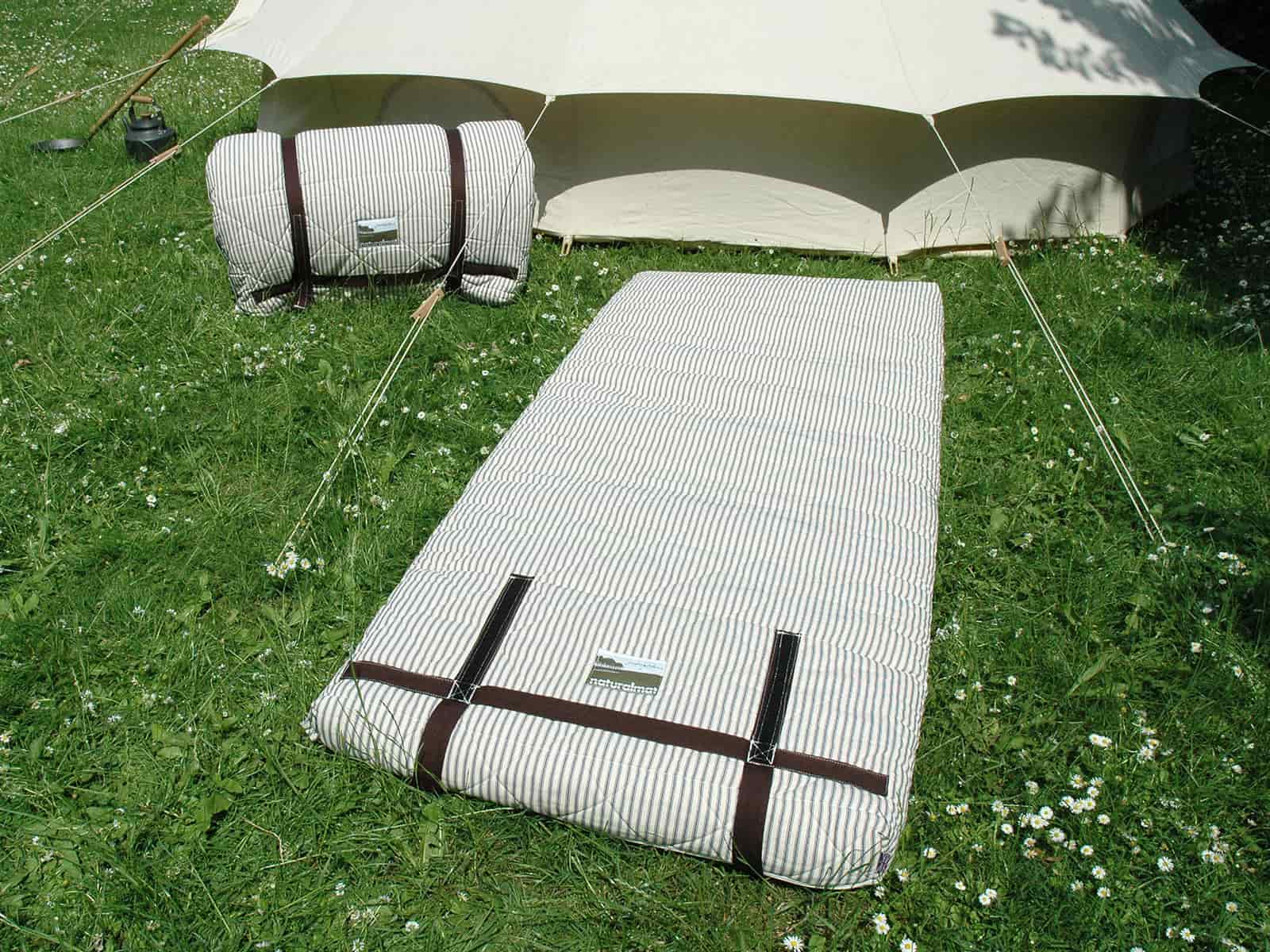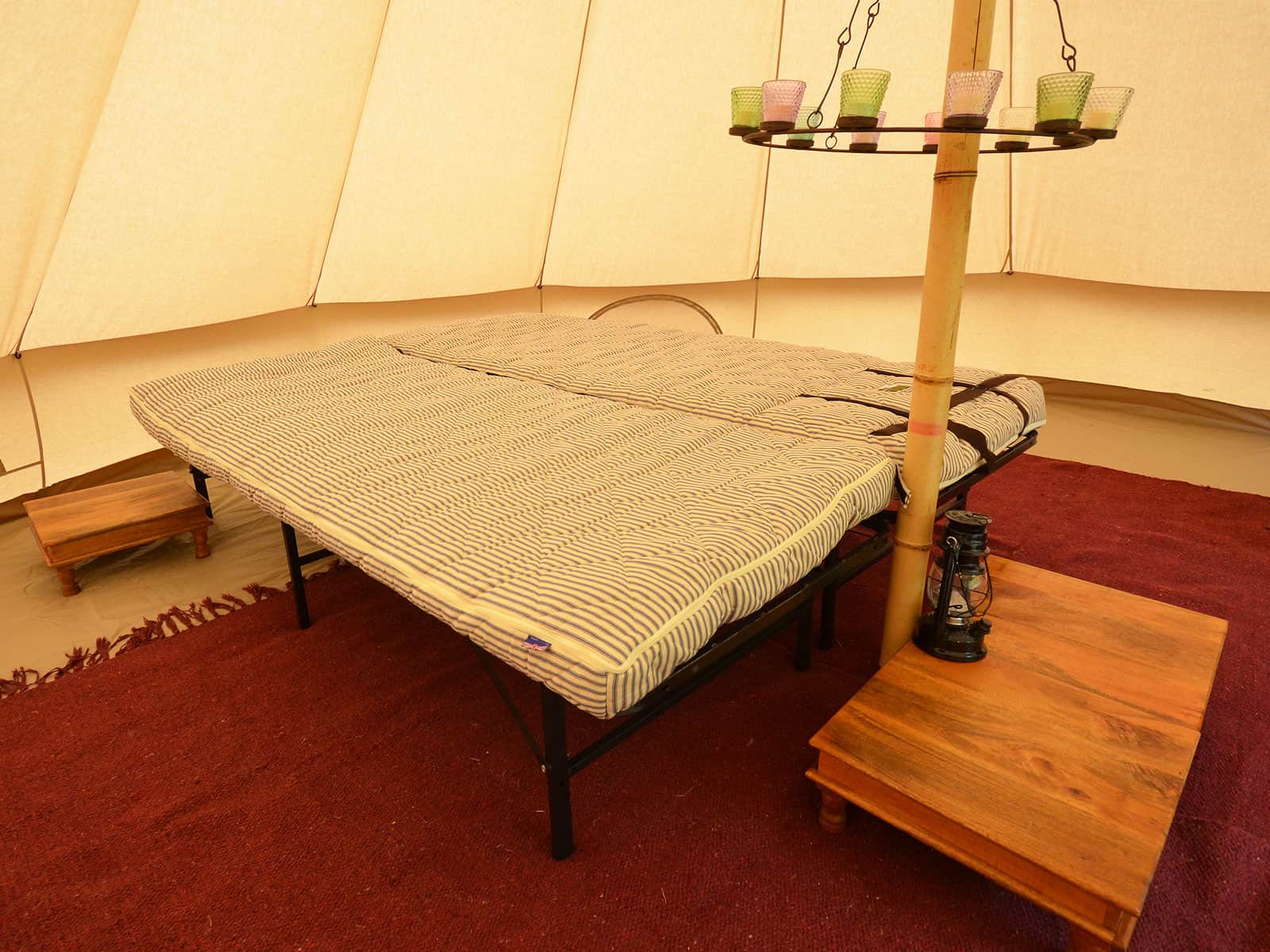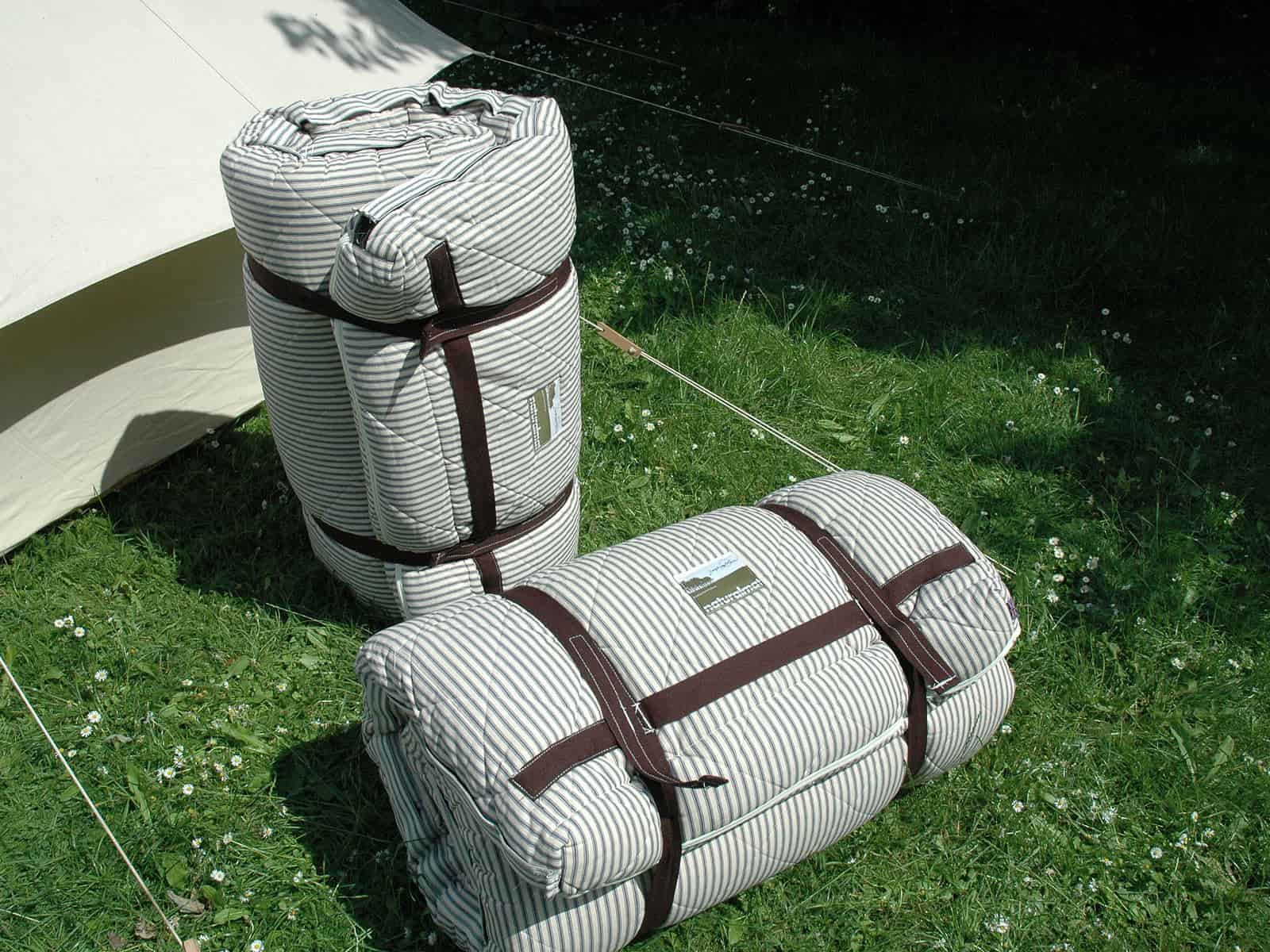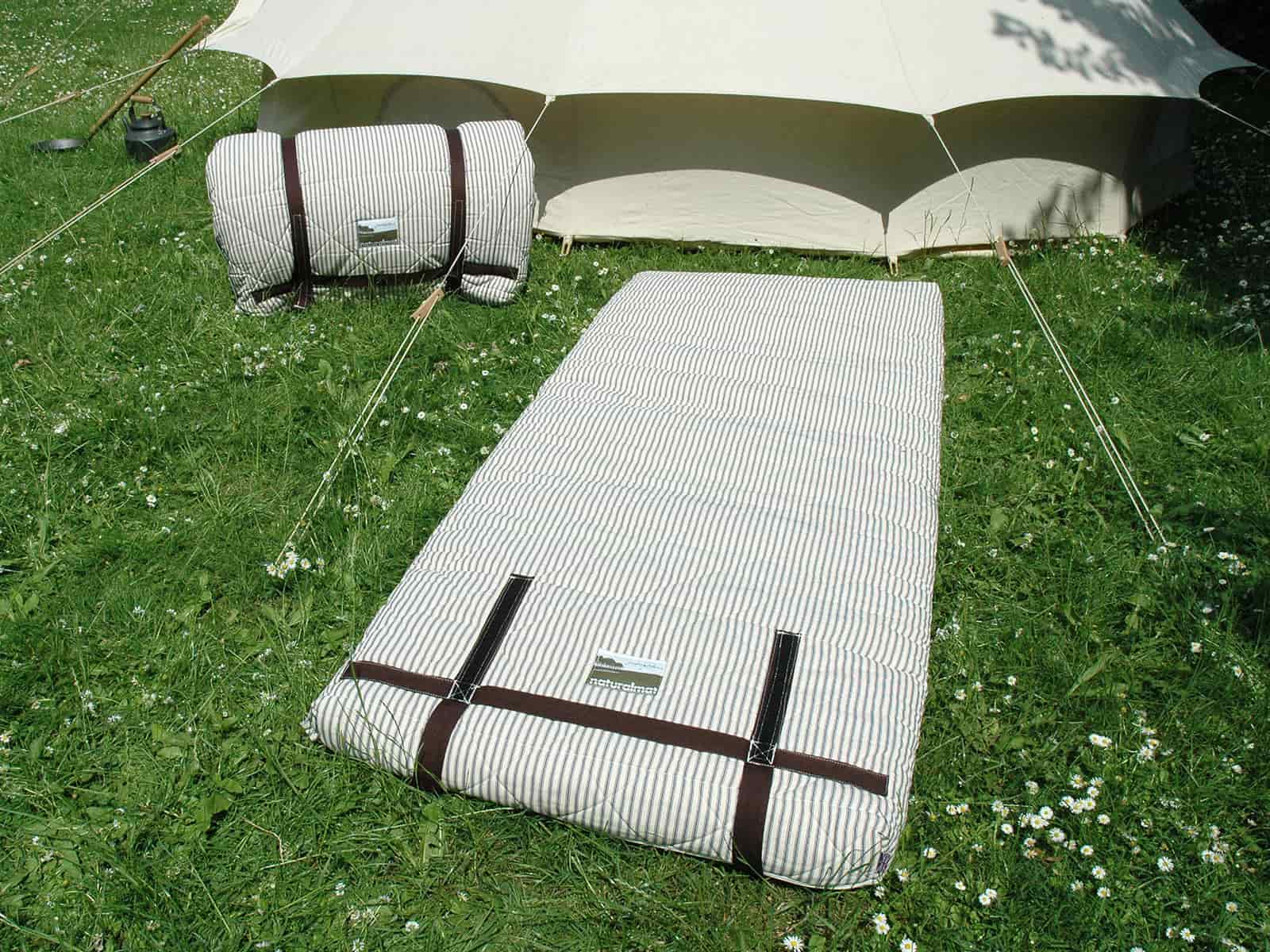 Camping with Soul Naturalmat - XL
£199.00
Perfect for Glamping or use at home as a bed topper.
100% organic cotton ticking
Organic lambswool and shredded recycled denim
Hand made in Devon
80cm x 200cm
Description
Materials
Dimensions
An XL version of our exclusive, organic handmade and fantastically convenient roll-up mattress, developed in collaboration with Devon's Naturalmat company.
Exclusive to Bell Tent UK, the Camping With Soul Naturalmat is lovingly made by our friends at Naturalmat who are known for their high end domestic and commercial mattresses which are used by many top boutique hotel chains.
The XL has been created with an extra 15cm length to make it the same size as a domestic standard single mattress, so is perfect for a full-size camping bed frame.
Made from organic lambswool wrapped in 100% organic cotton ticking cover, our mattress has a core of shredded recycled denim that gives proper support and a great night's sleep.
With clever straps to allow you to roll up the mat and carry it, you have a portable, comfortable bed. They also help to pack it down for easy storage in the home.
A clever hidden Velcro strip down one side allows two mattresses to be 'mated' together so no more falling through the gap!
They are also designed to be a full-time natural mattress topper for your bed at home so you can really get your money's worth.
The thickness of the mattress gives great support and truly effective insulation from the ground. The cotton cover can be completely removed and is machine-washable on a cold wash, no tumble drying, let it air dry.
Each mattress has also been treated with a scentless eucalyptus and lemon verbena formula as a natural insecticide.
These luxurious mattresses are really handy to have on hand at home as an extra guest bed – which can be conveniently rolled up and stored away.
View the complete Naturalmat Collection.
Please be aware these beautiful, natural products can attract moisture due to osmosis, so it's good practice to air them out if camping long term and make sure they are bone dry when you get home.