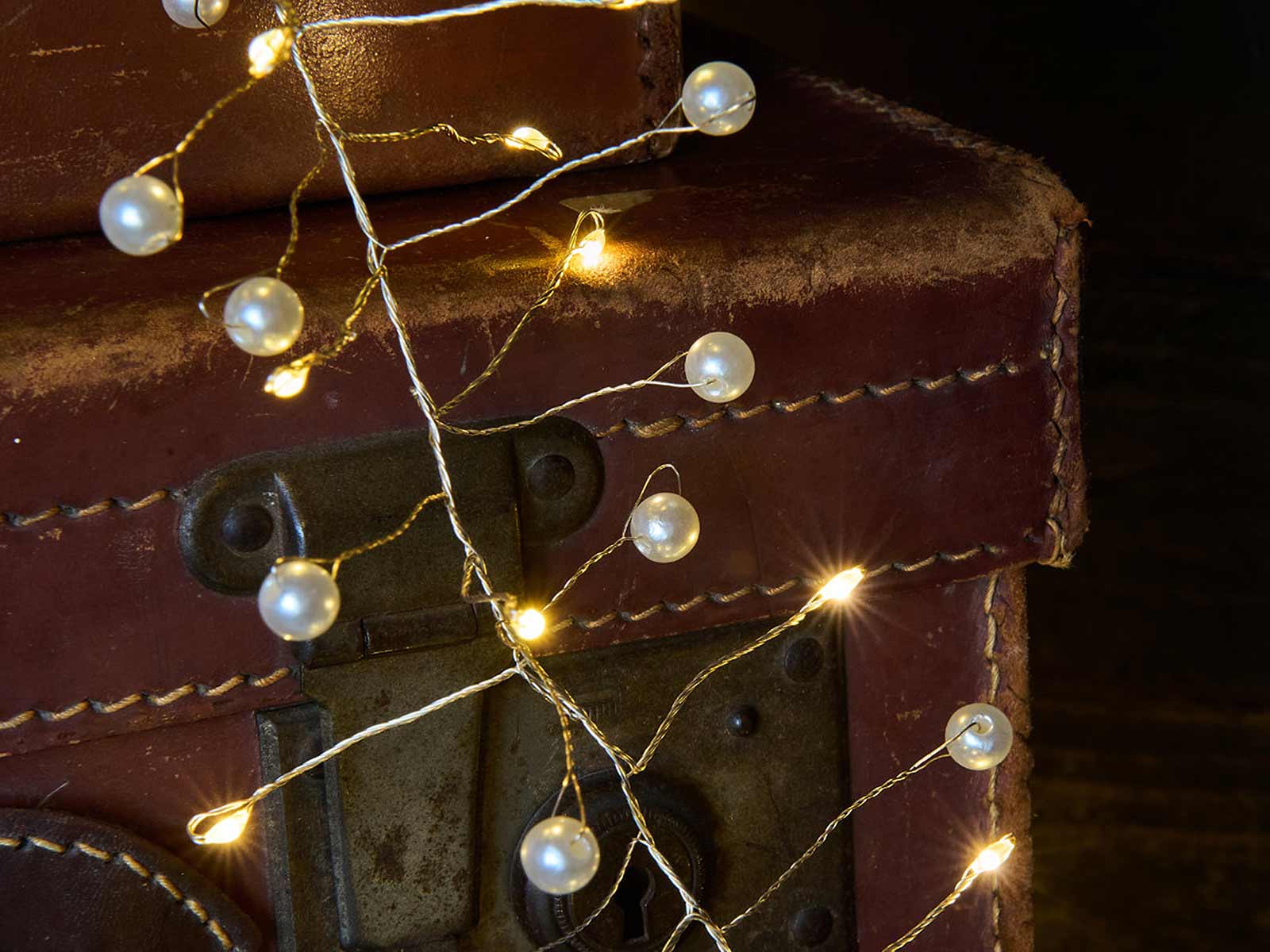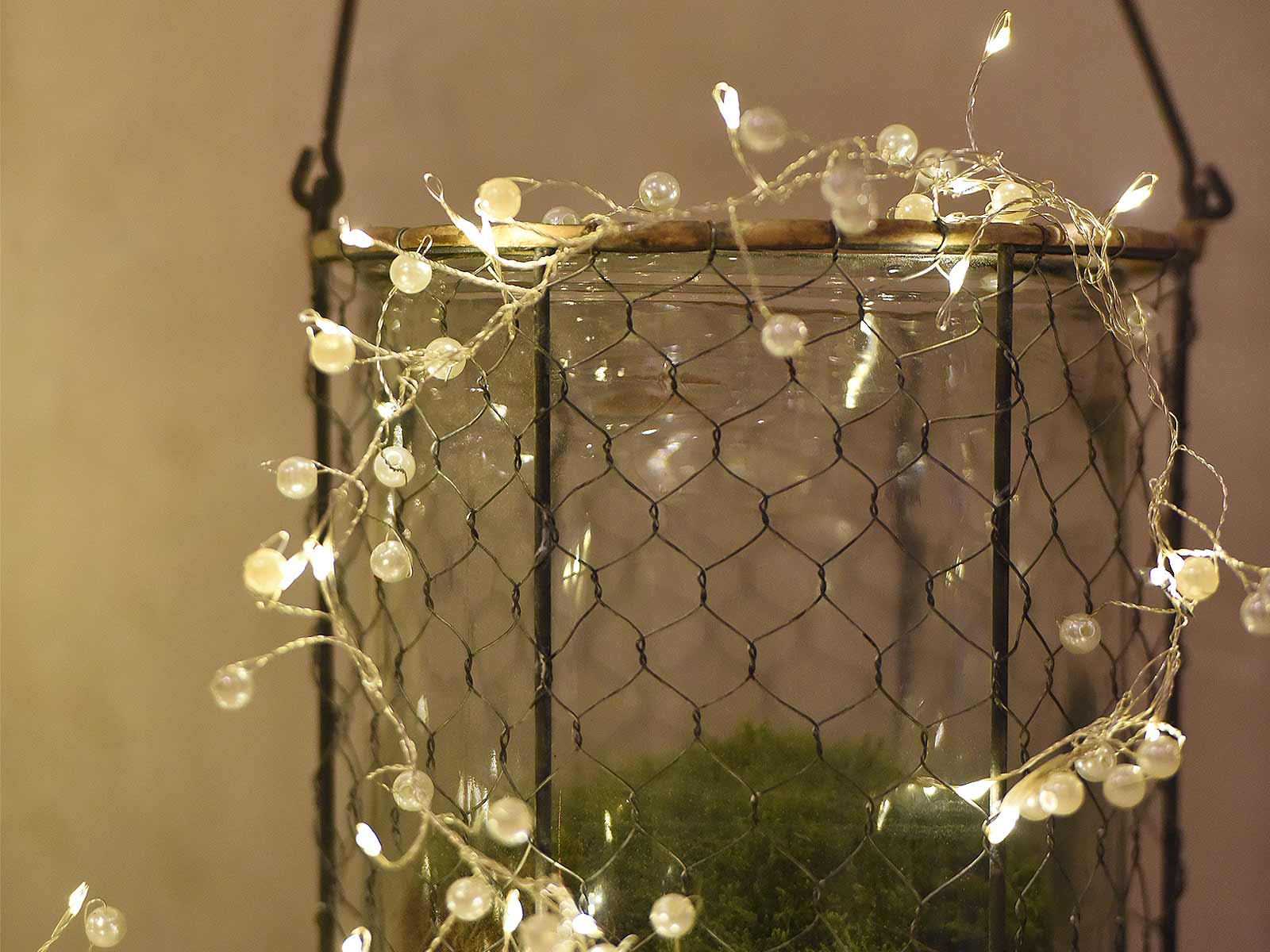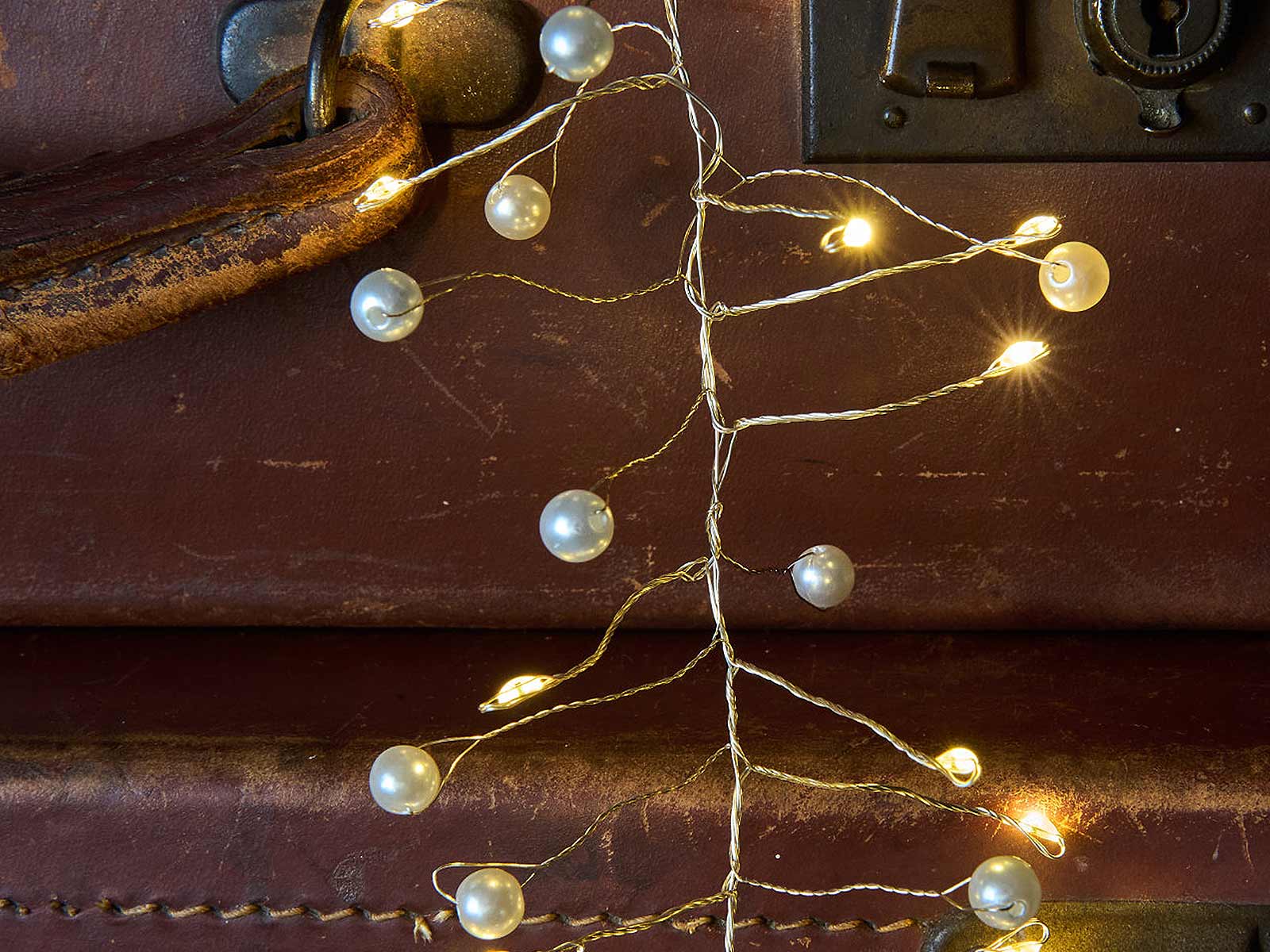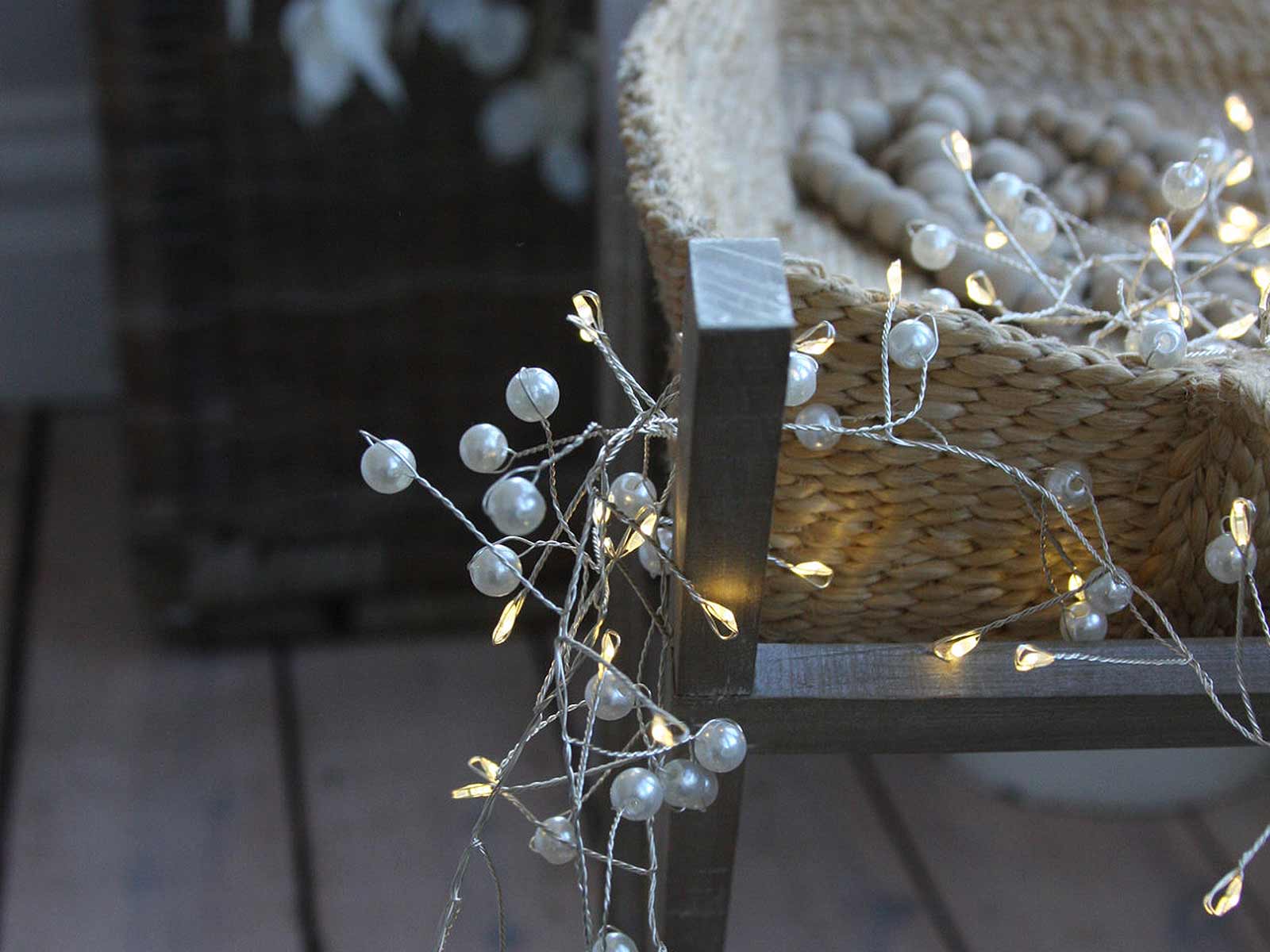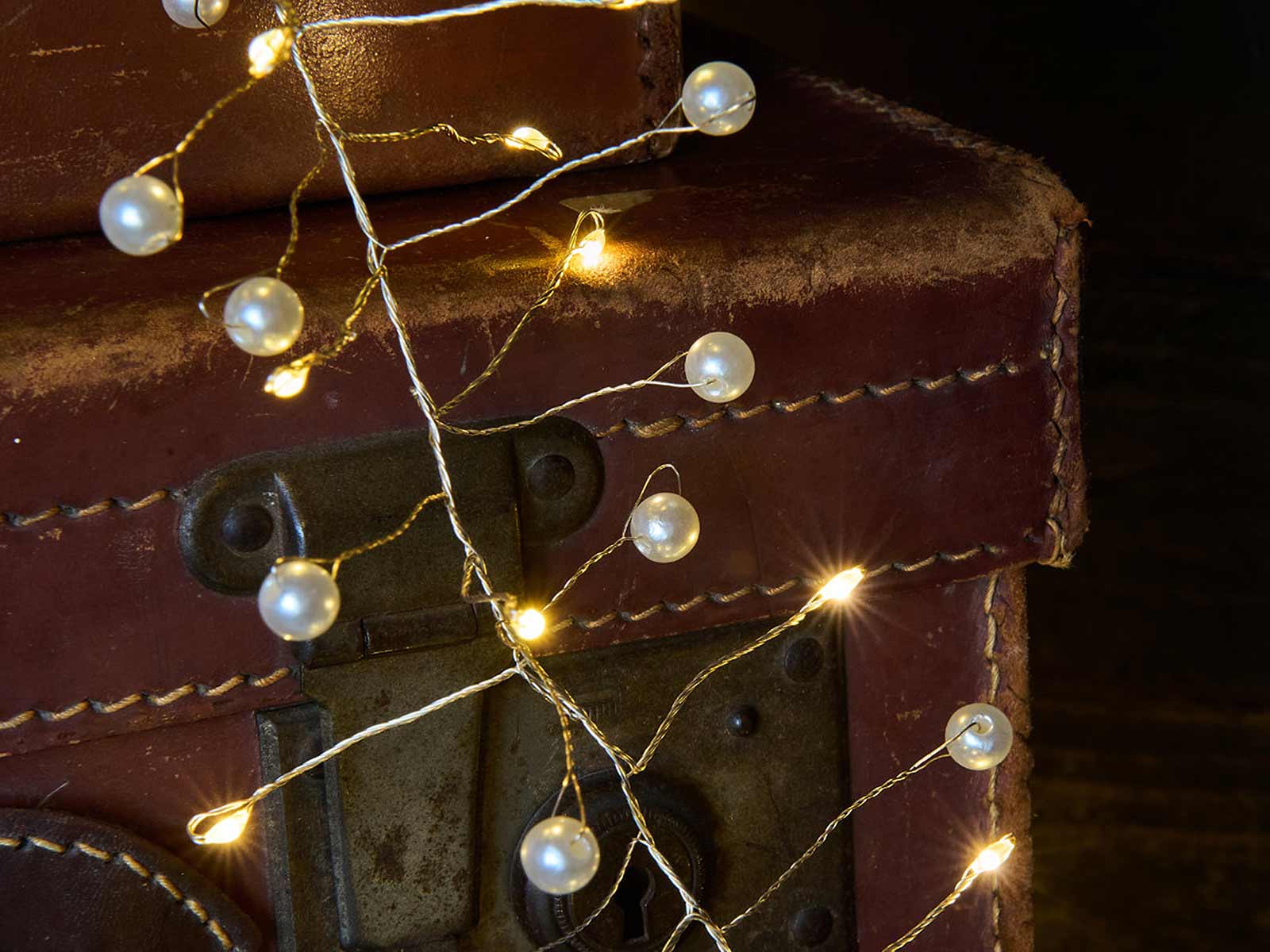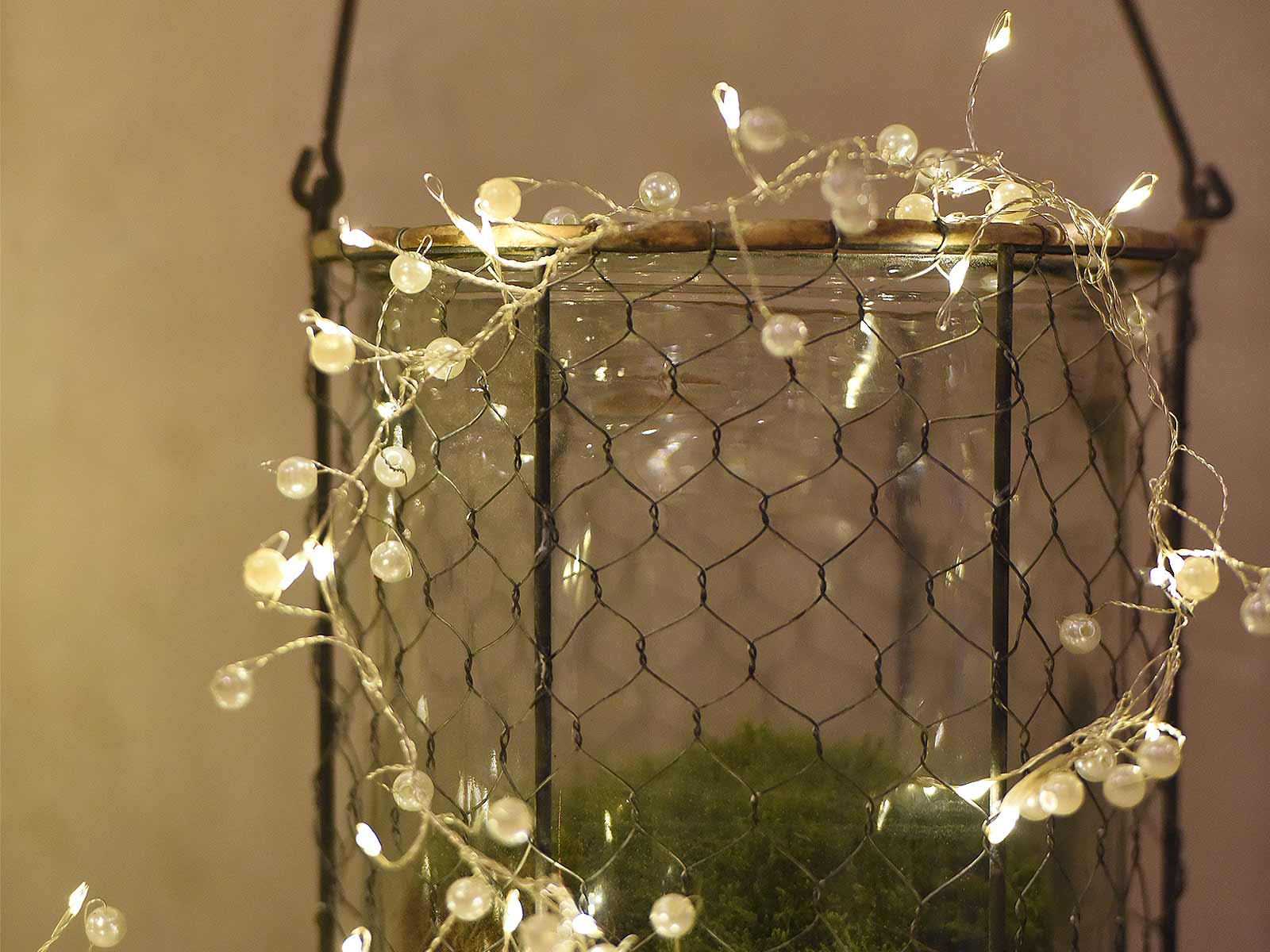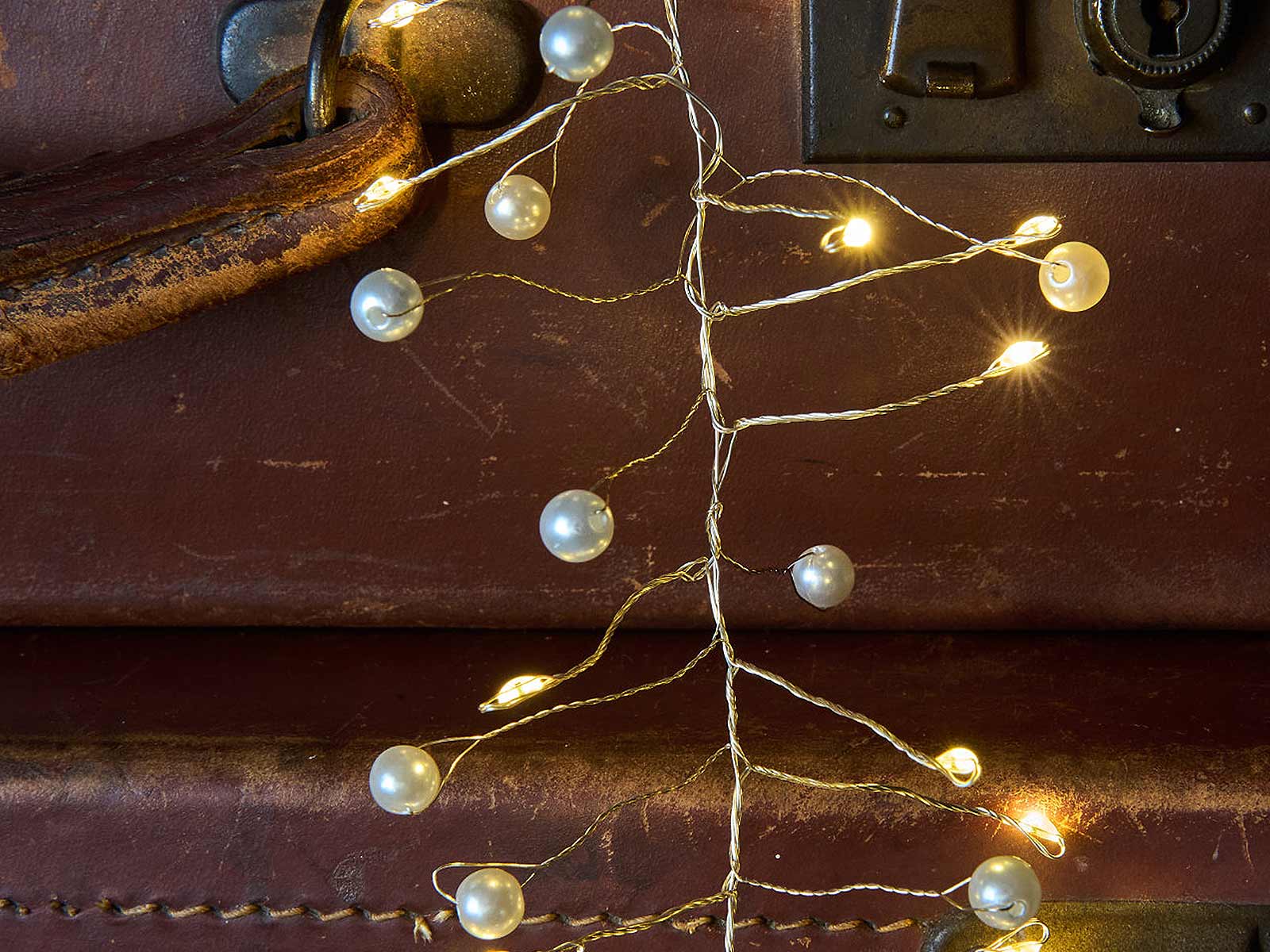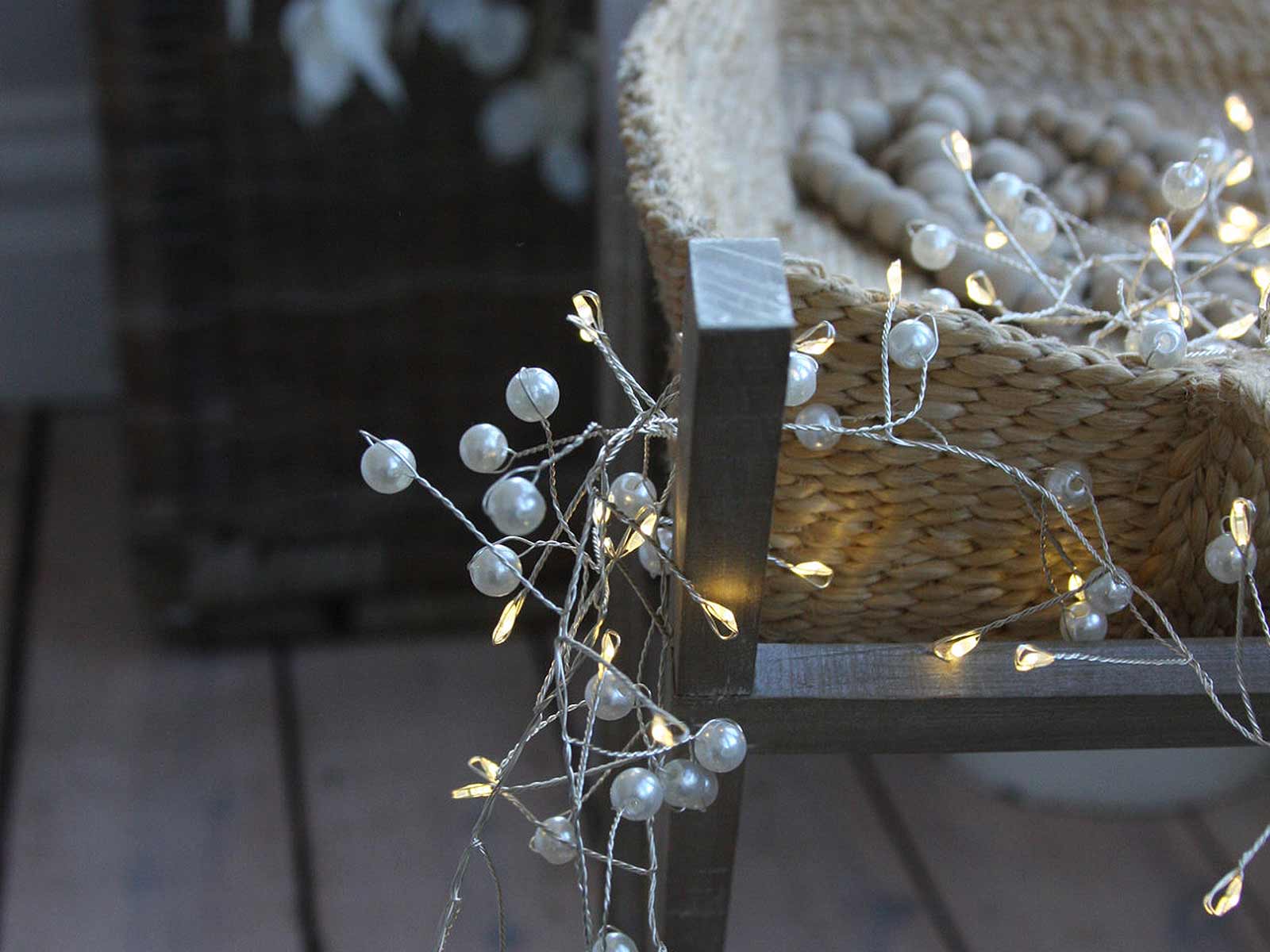 Pearl Cluster LED Light Chain
£17.00
Add chic and a warm glow inside your Bell Tent or home.
100 warm white LEDs across a 1.8m illuminated length
Built-in timer: 6 hours on, 18 hours off
Battery operated (3 x AA)
Indoor use only
Light up your Bell Tent with 100 warm white, battery-operated LED lights across a 1.8m illuminated length. Each LED light is subtly hidden amongst a cluster of pearls to create a delicate, soft glow and some added sparkle to your tent.
With a total length of 230cm, it is perfect for hanging or wrapping on your Centre Pole using your D-Ring or adding some glam to your camping furniture.
There is a built-in timer (6 hours on, 18 hours off), so you can doze off without worrying about wasting the batteries! There is also a function to have the lights permanently on and off.
Please note this light chain is for indoor use only as the battery pack is not weather-proof.
If you want a LED Light Chain for indoor and outdoor use, take a look at our Copper Galaxy or White Snowberry light chains.
Requires 3 x AA batteries (not included).