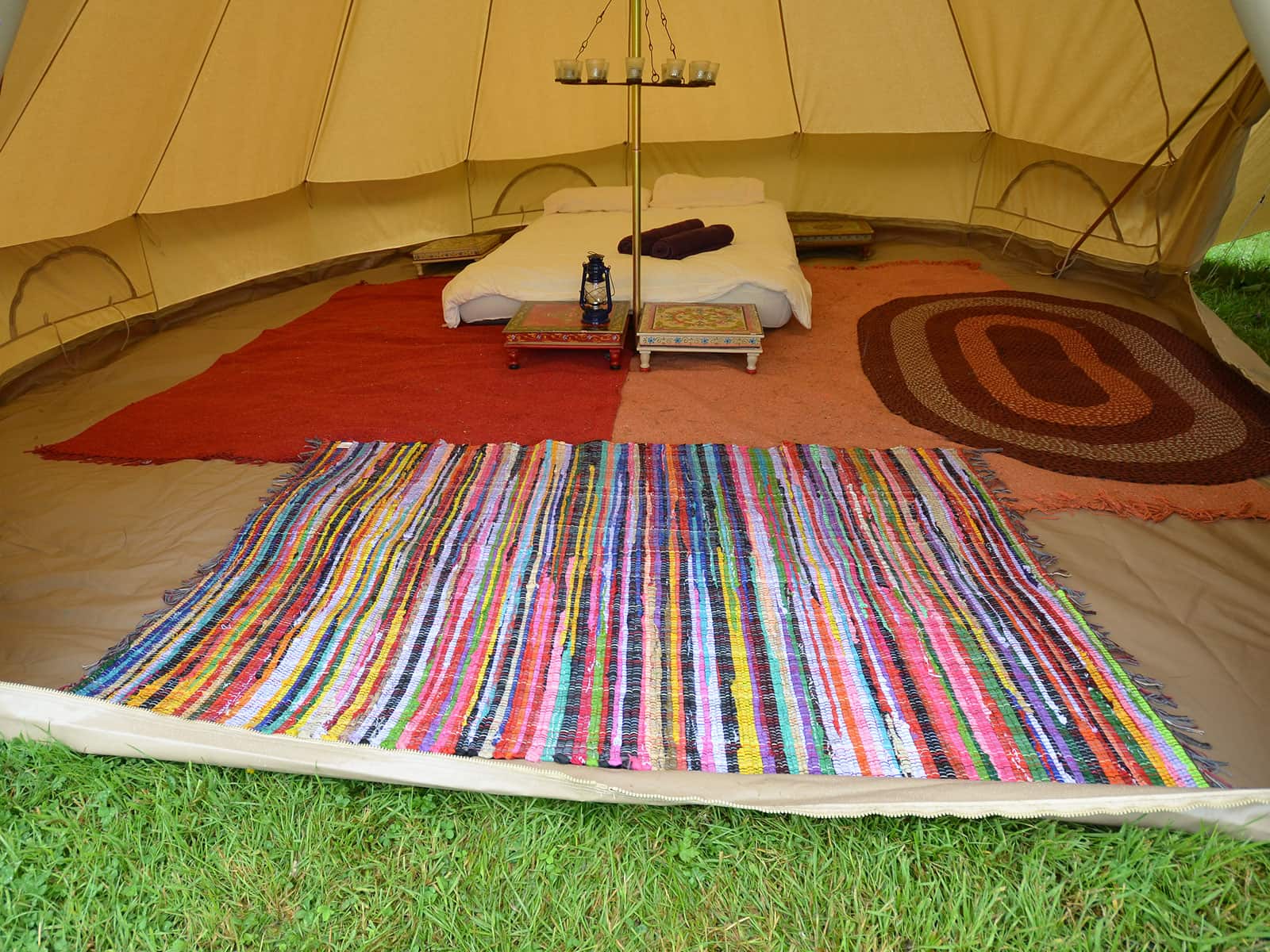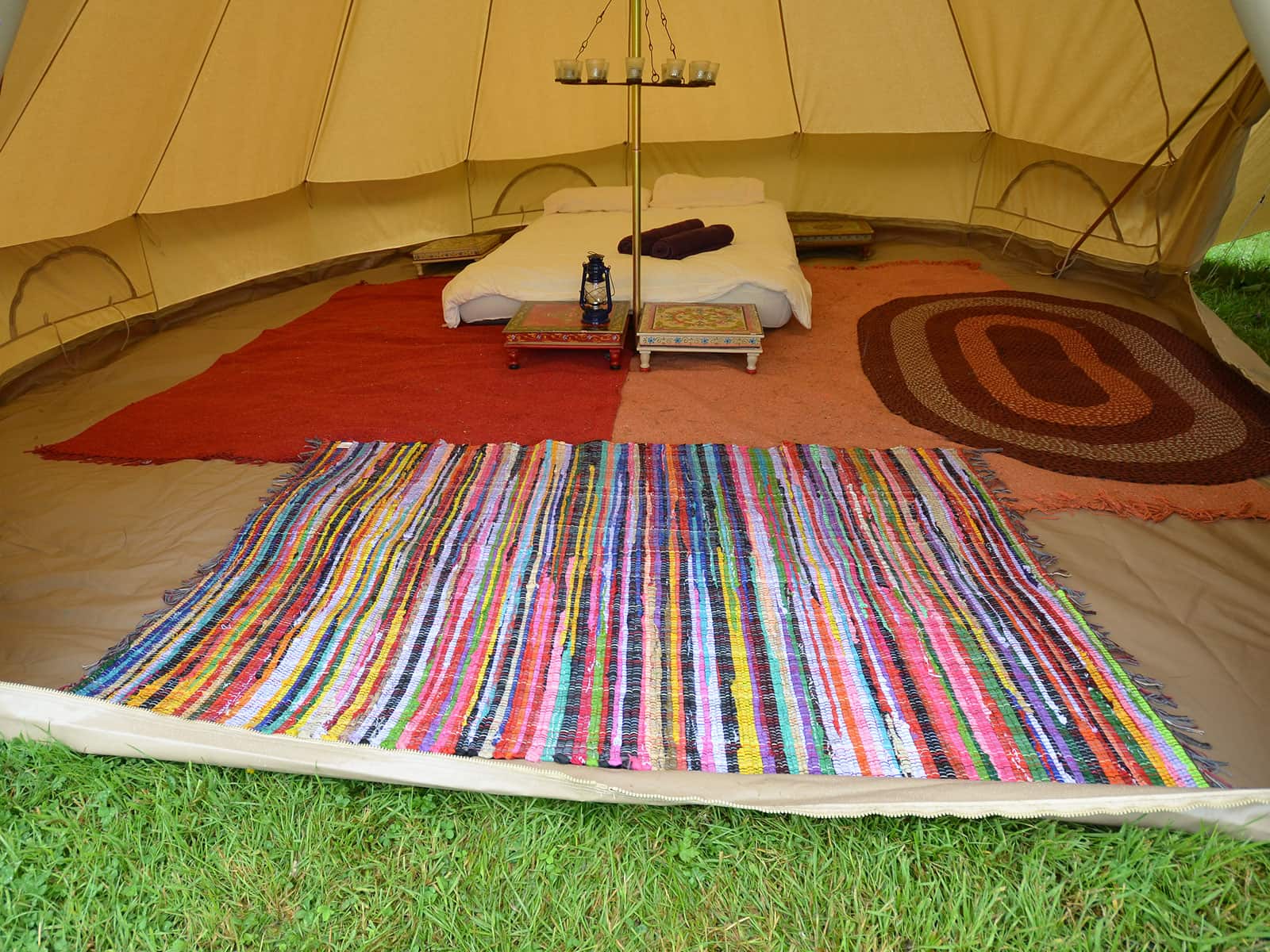 Camping with Soul Rag Rug
£19.00
Perfect as a doormat, or a runner on the side of your bed.
100% recycled cotton
60cm x 90cm
These rugs add a beautiful splash of colour and warmth to your Bell Tent.
These Bell Tent rag rugs are made from 100% recycled cotton to add a vibrant, colourful element to your Bell Tent. Hardwearing, lightweight and easy to wash they are perfect for doorways and working areas of your tent. A lot of heat can be lost through the floor of a tent, overlap a couple of rugs for a more cozy place to sit, put a rug under your mattress for added insulation and warmth.
Our new rag rugs in stock is slightly larger than the rugs pictured, at 60 x 90 cm. Get in touch for more details!
Add a rag rug to your Bell Tent to create colourful cosiness!