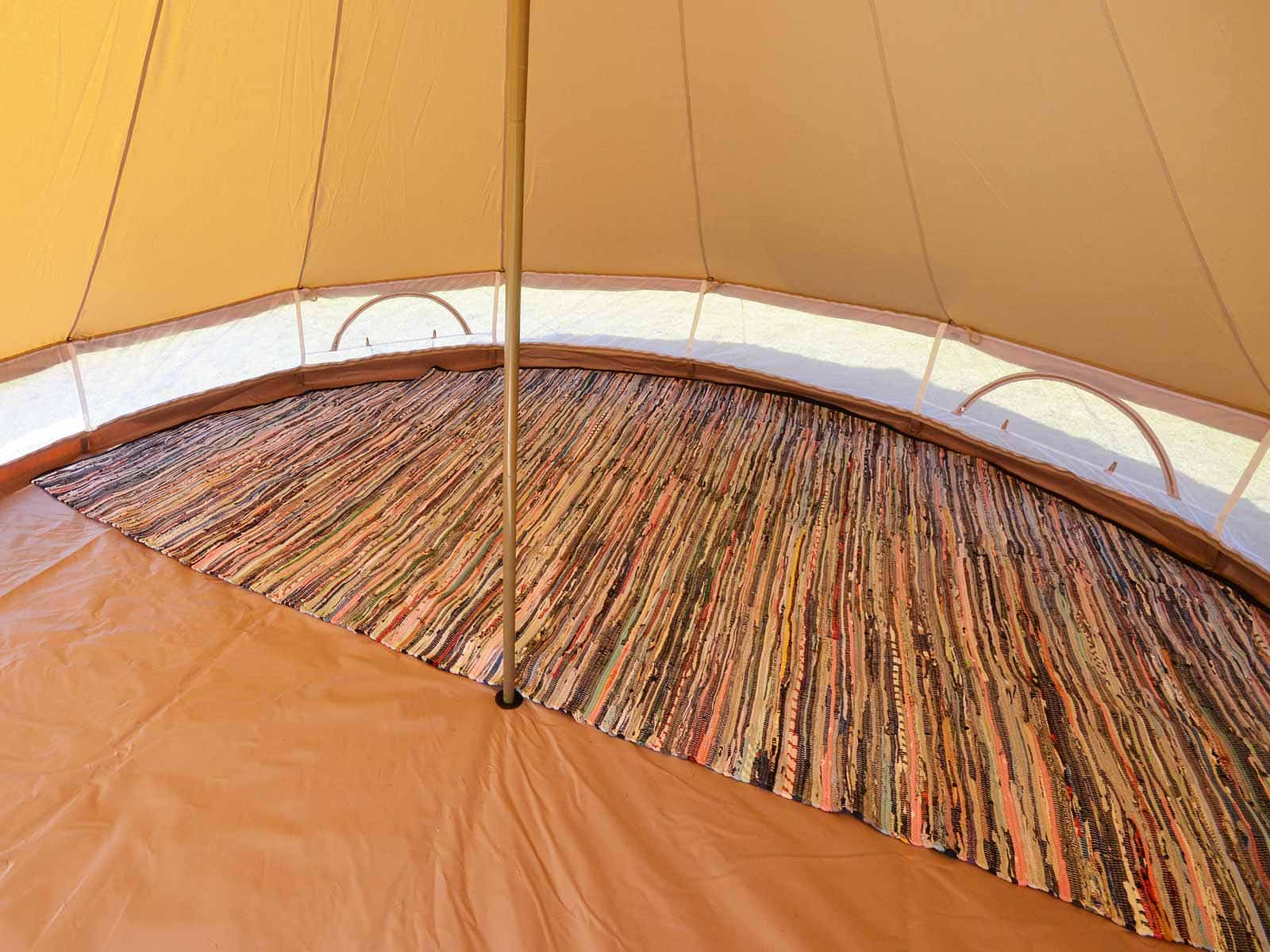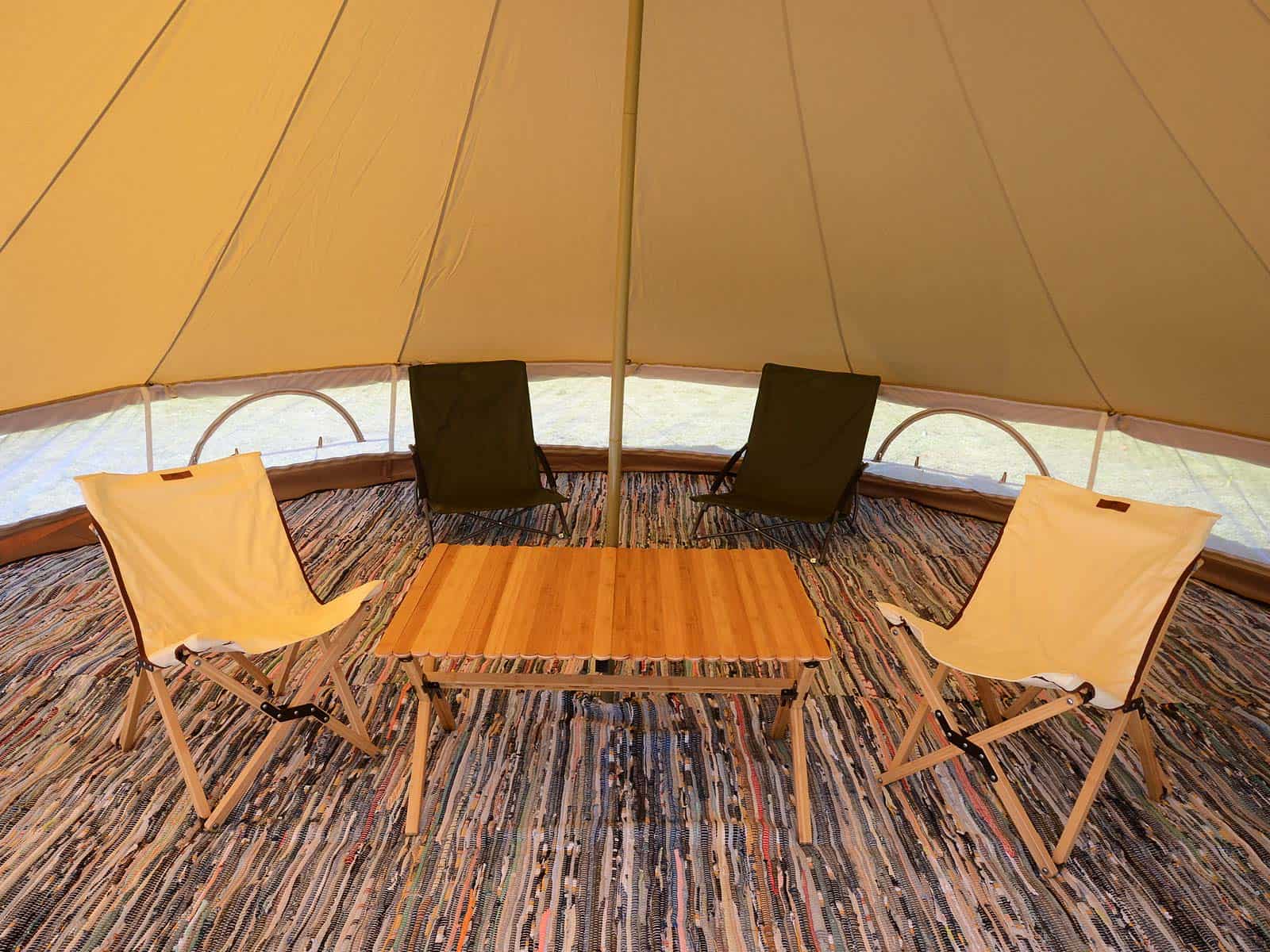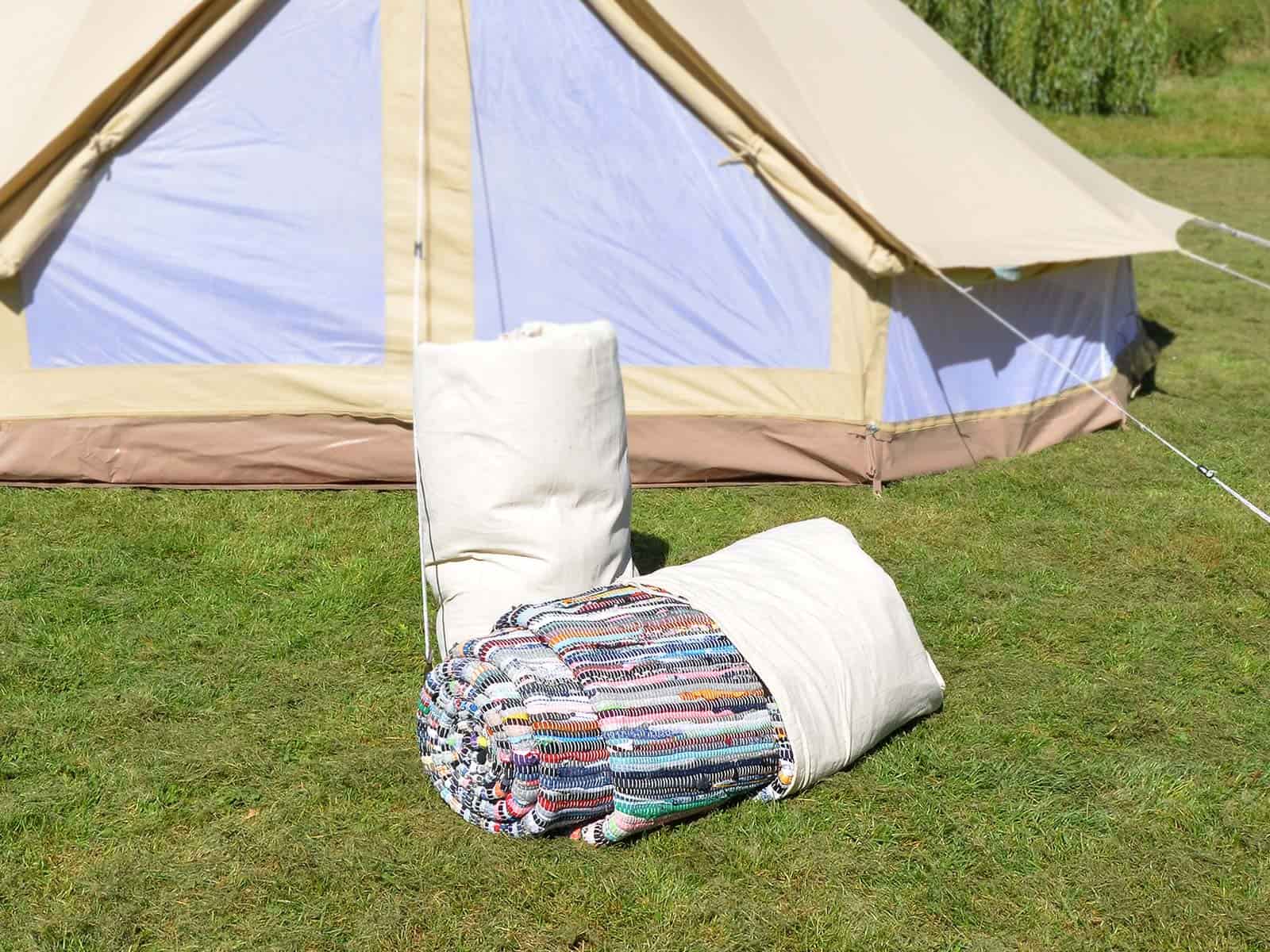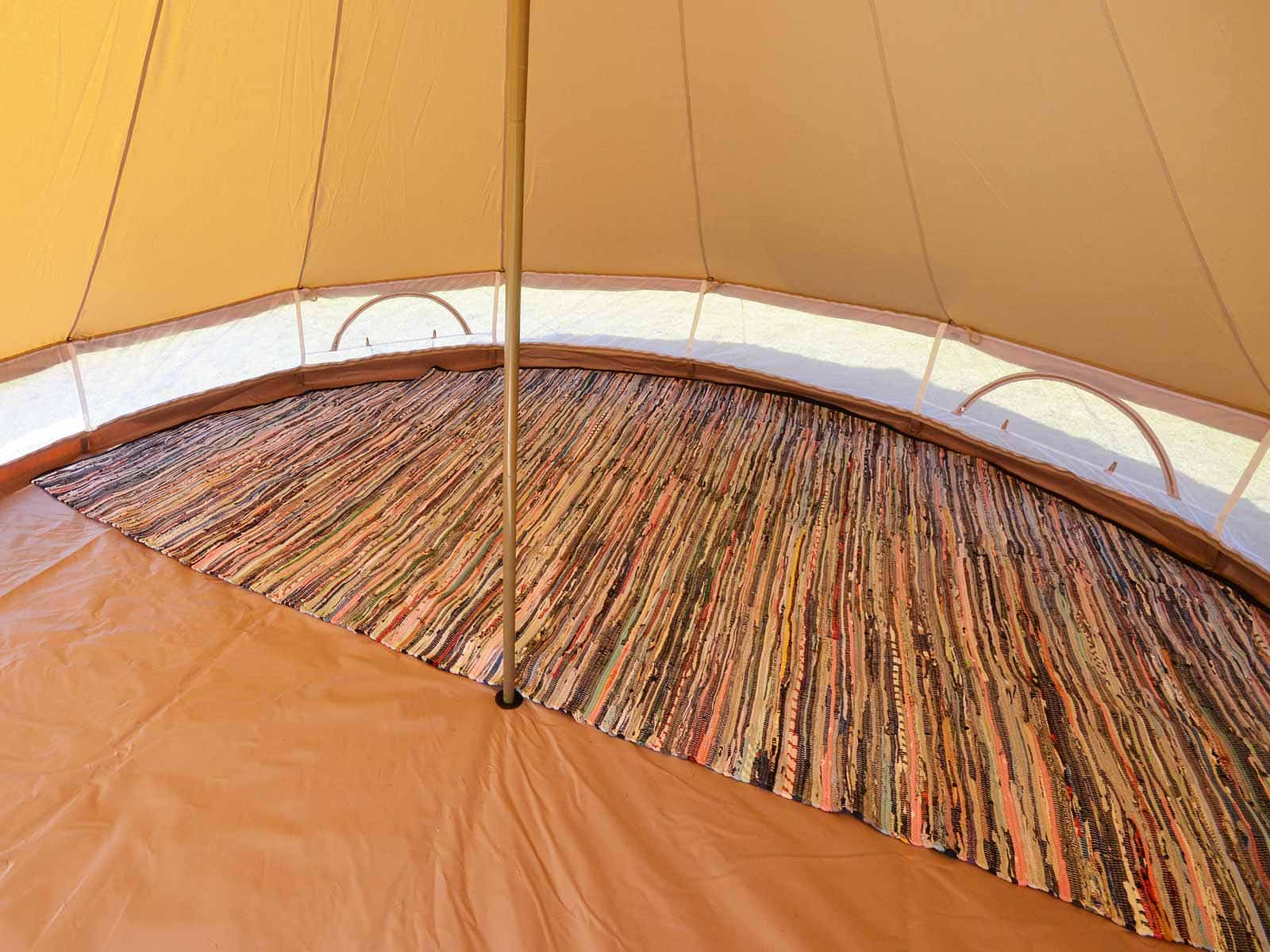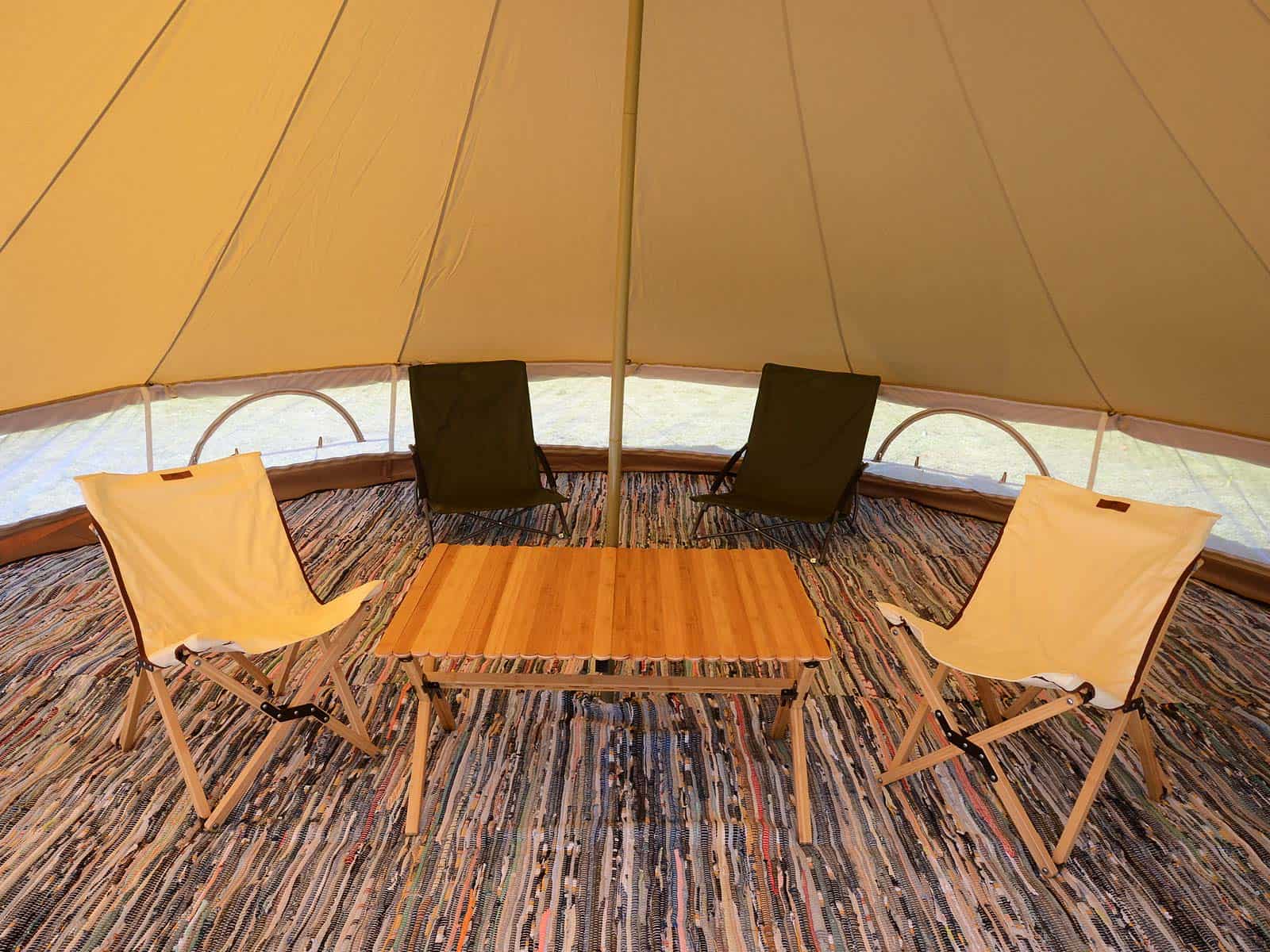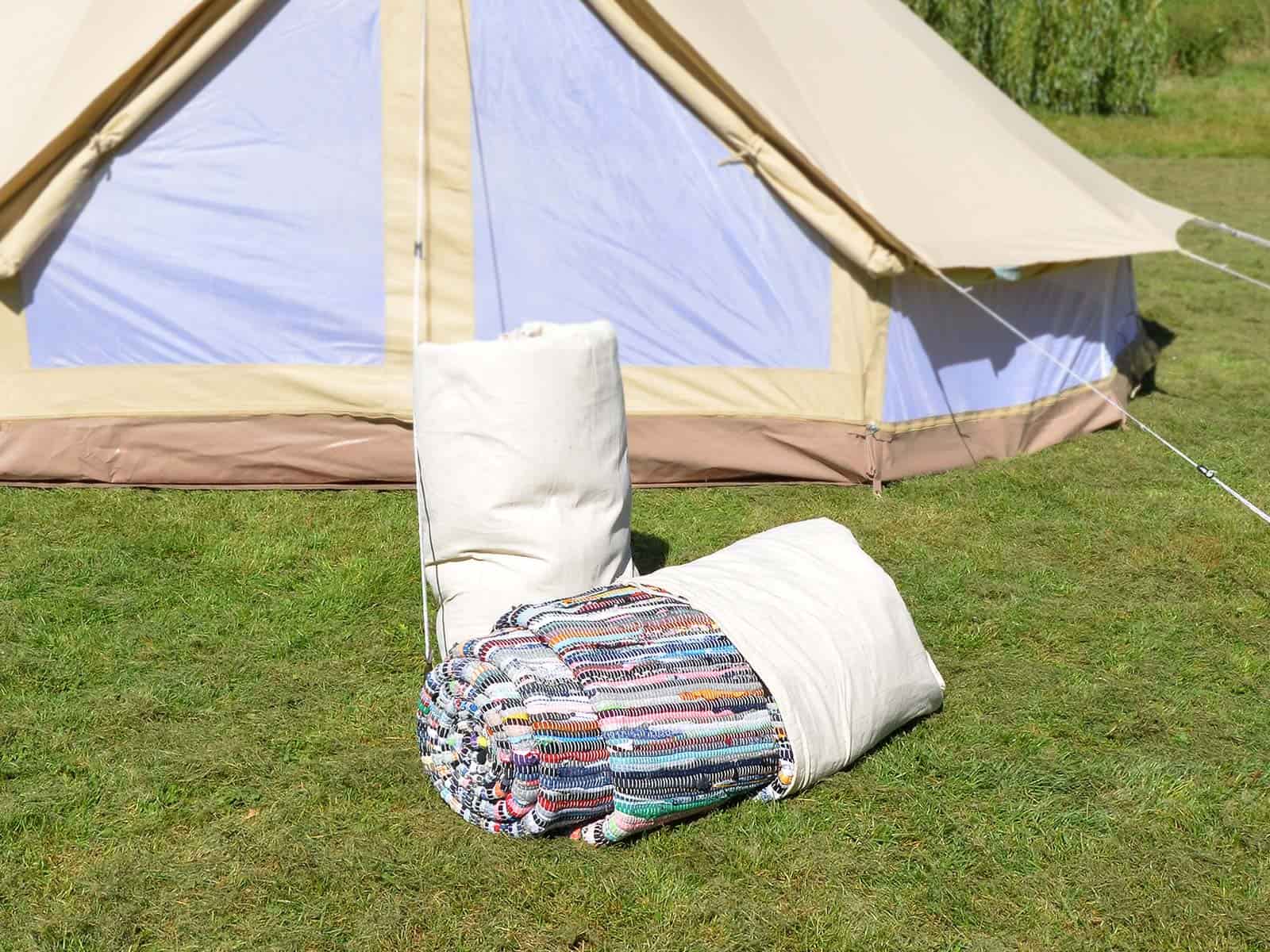 Recycled Cotton Chindi Carpet for 5m Bell Tent
£129.00
Add comfort and insulation to your 5m Bell Tent with our Recycled Cotton Chindi Half Moon Carpet
Sustainable, colourful flooring for your 5m tent
Hard wearing, washable and warm underfoot
Custom fit for your tent, buy 2 to cover the full floor area
Packs down small into its cotton bag for easy transport.
Half moons pack down small into their own cotton bag for easy transport
Description
Dimensions & Features
Chindi Rugs are a great way to add a touch of warmth and personality to your tent while also doing your bit for the environment.
Originally from Northern India, they are made from remnant fabric from clothing factories, making Chindi rugs the ultimate up-cycle product!
The rugs are warm, hard-wearing and tailored to fit your tent floor area. They come in 'half-moon' sizes; get one to cover half your tent or two for complete coverage. The rugs roll up small into their canvas bags and can be stored and transported easily. The carpet is soft and warm underfoot and provides an additional layer of insulation from the ground. Woven from hundreds of strands of fabric cut-offs, they make a really colourful statement in your canvas home from home!
Please note that due to the recycled nature of the cotton used create this product, every rug is unique, and colours and patterns may vary slightly.