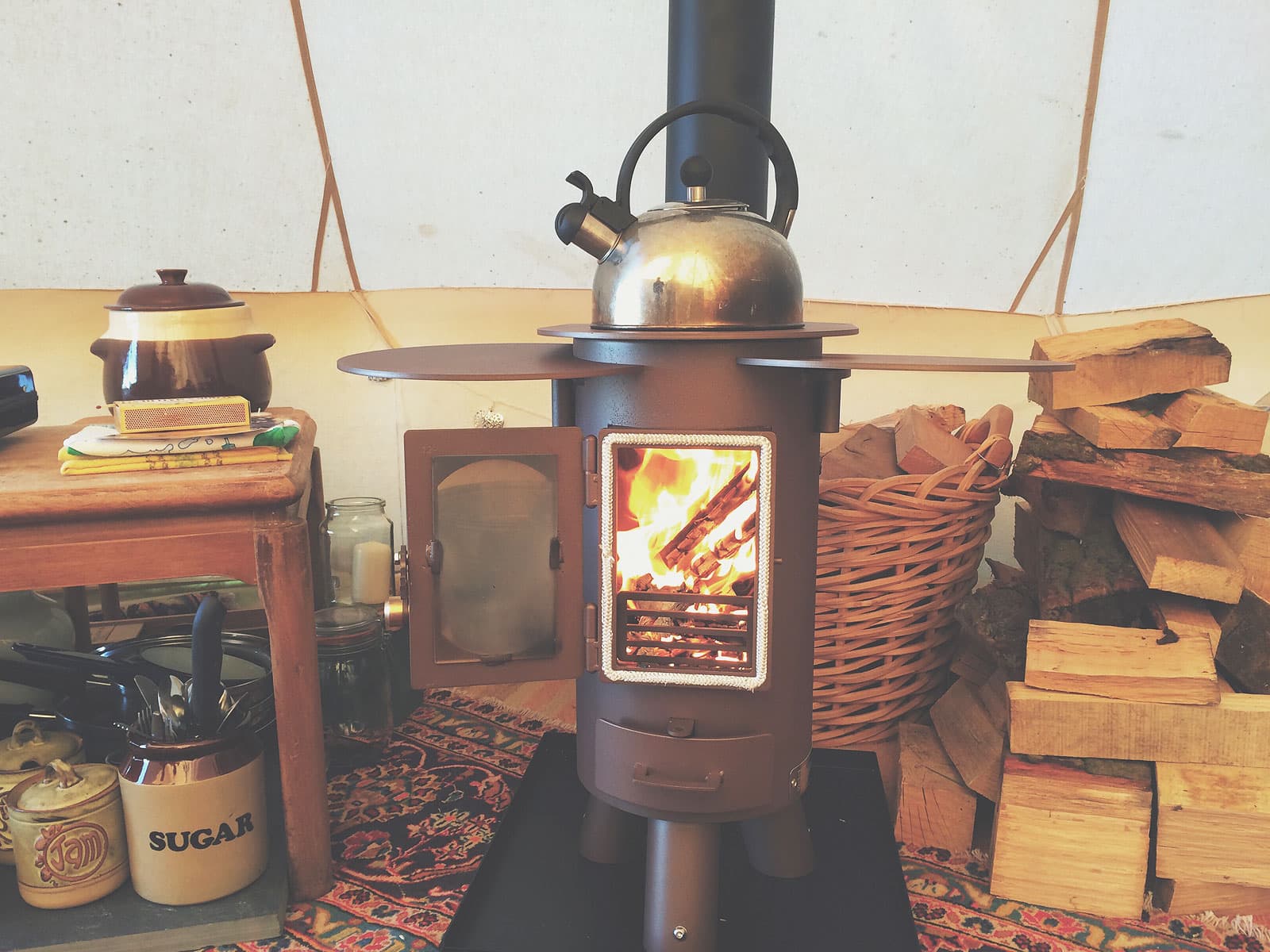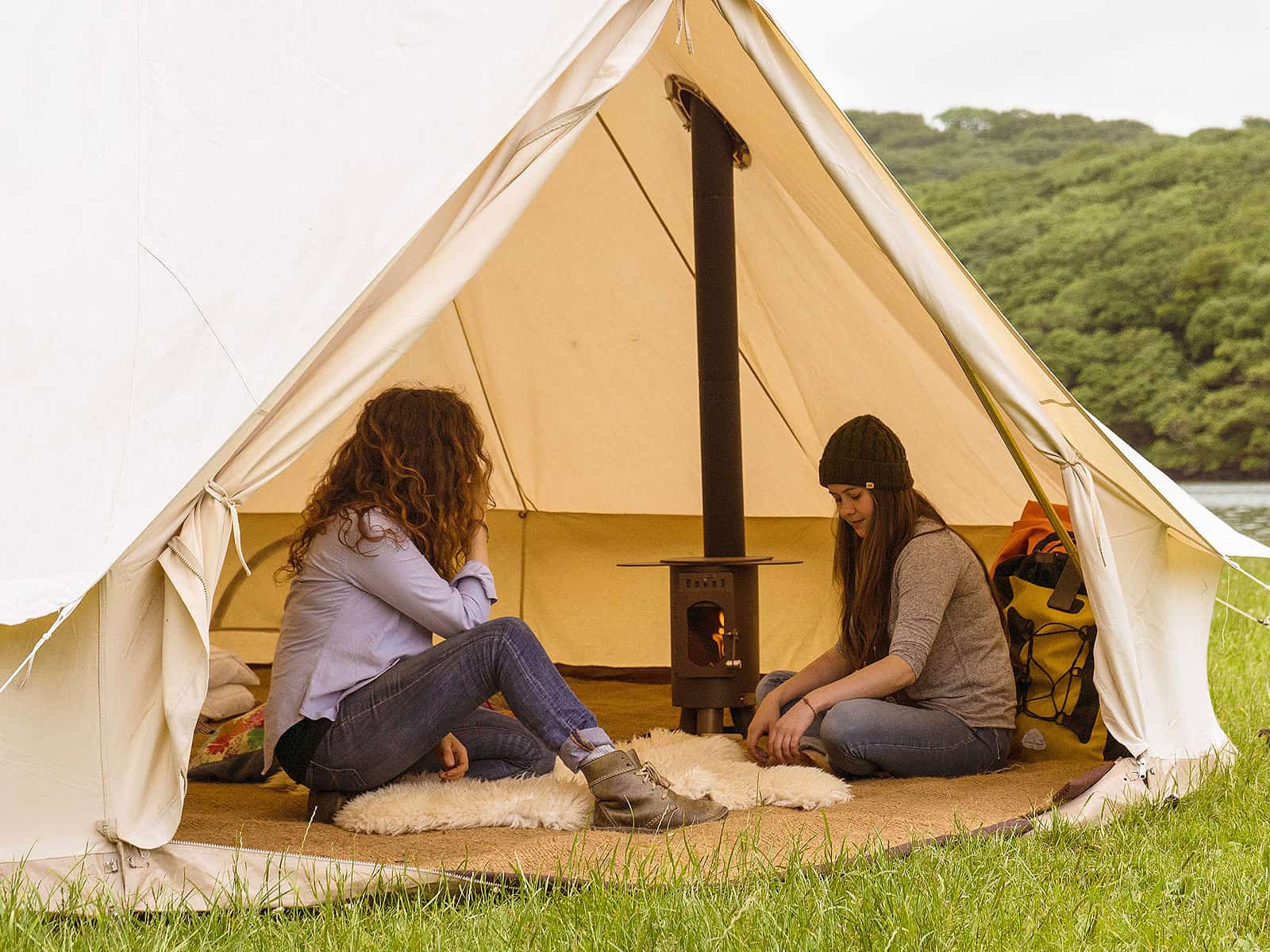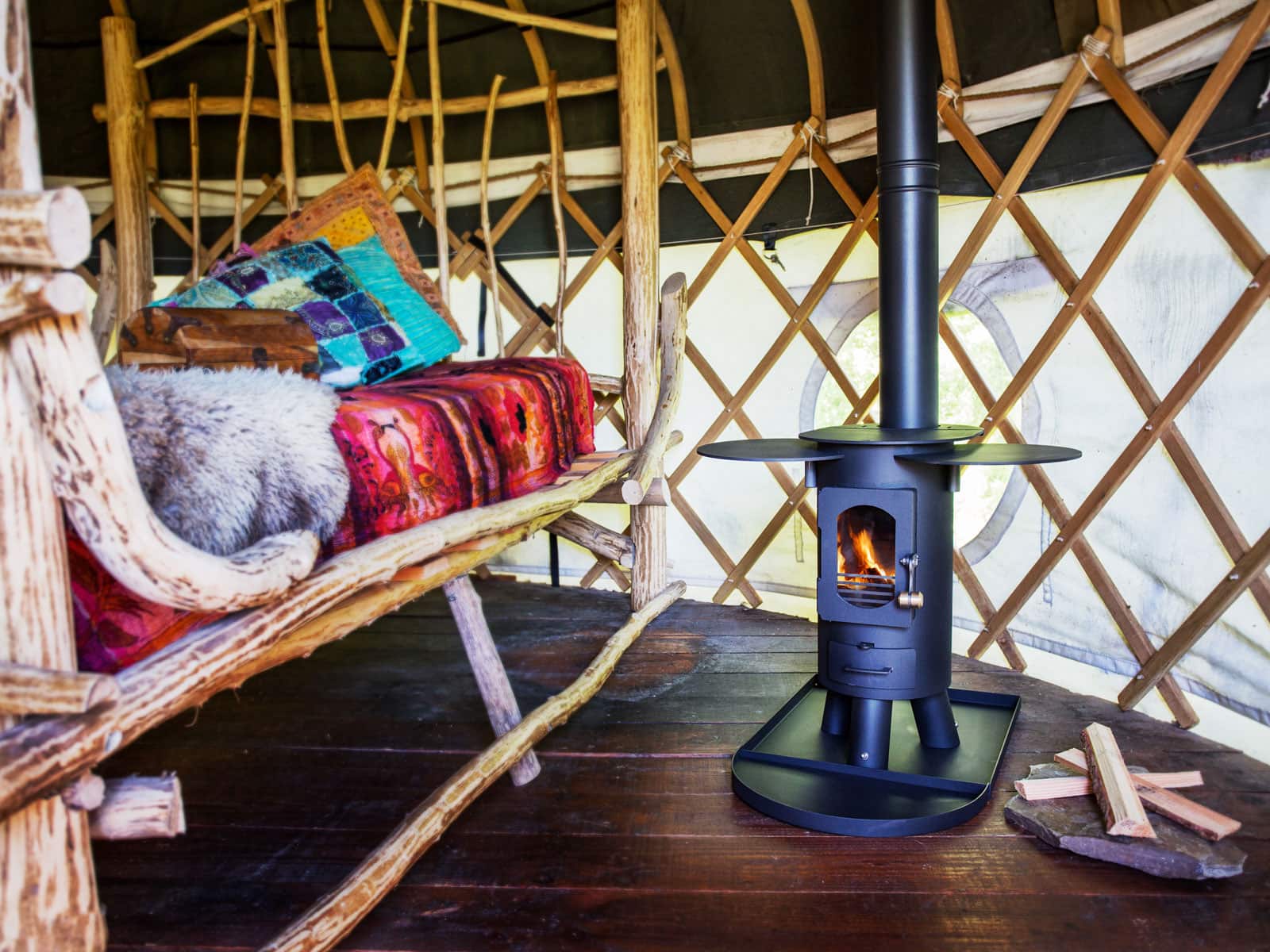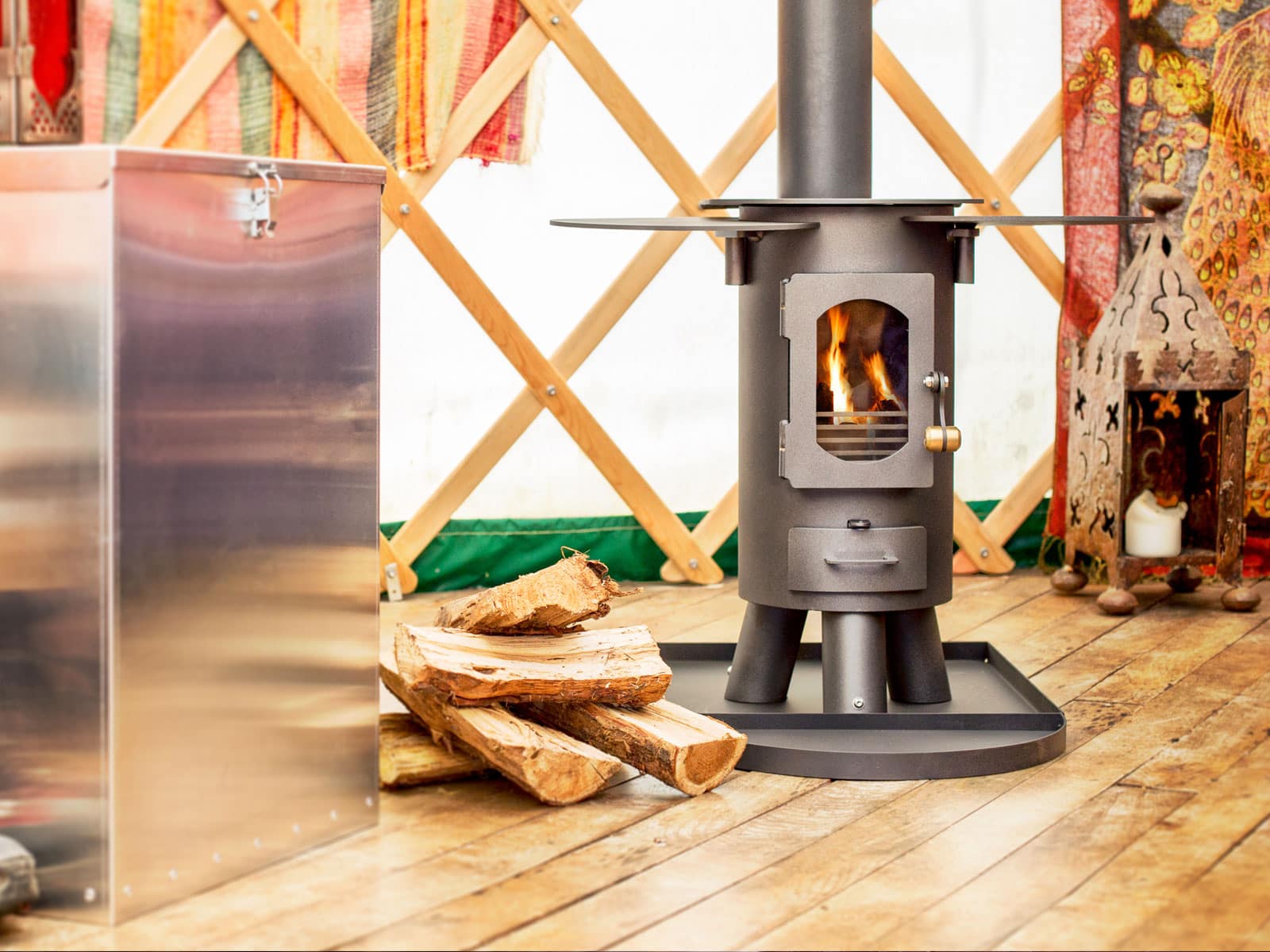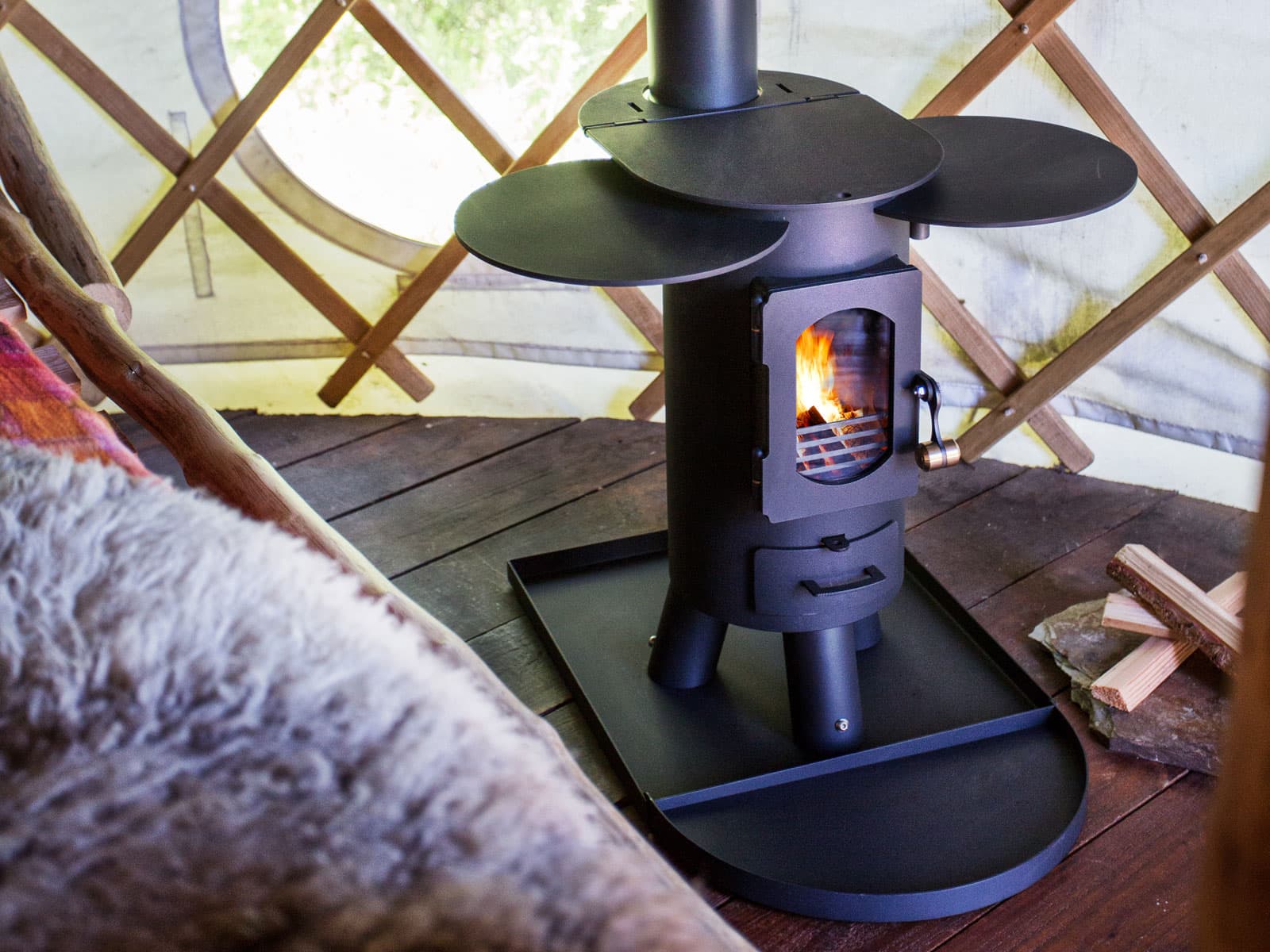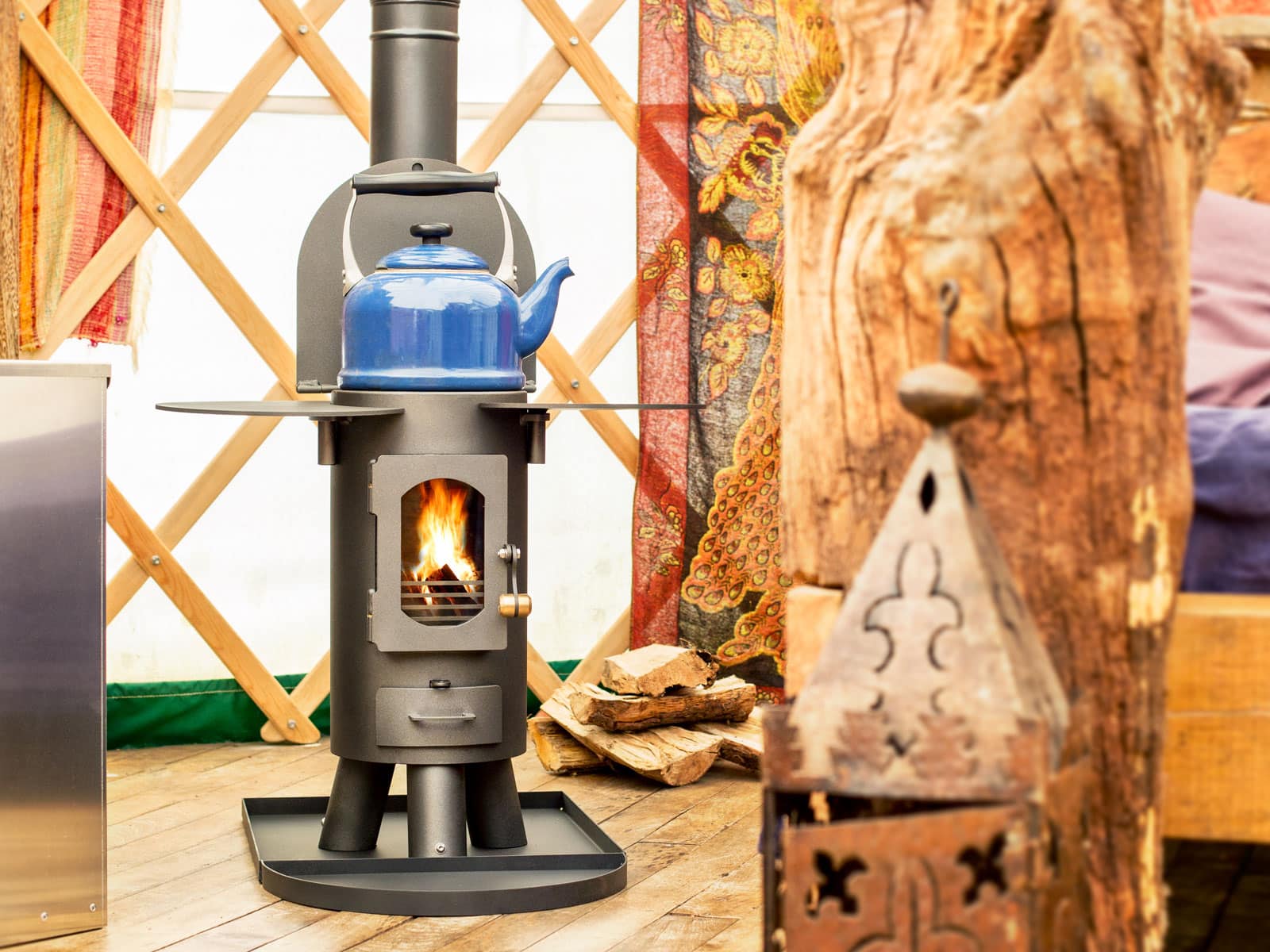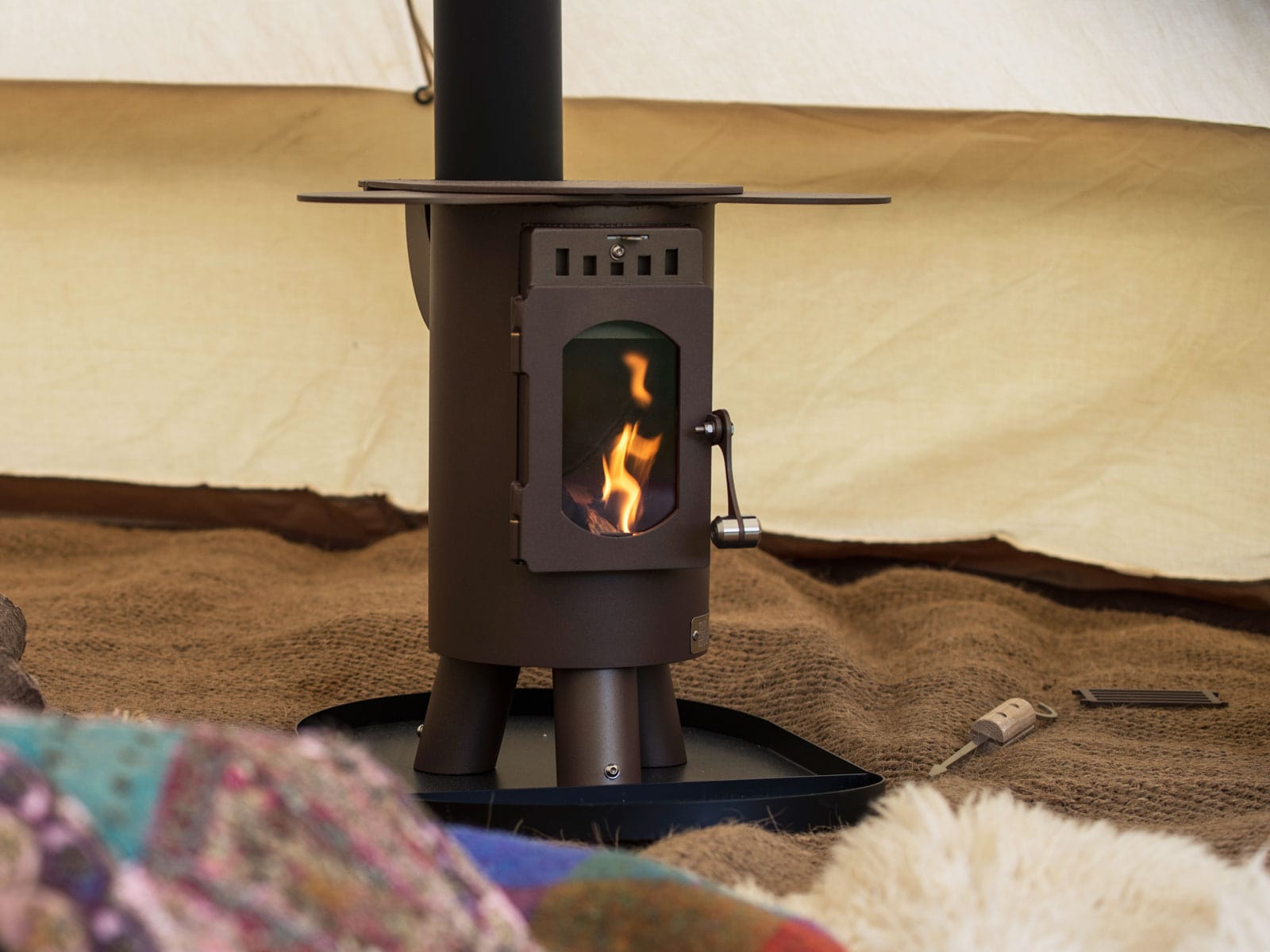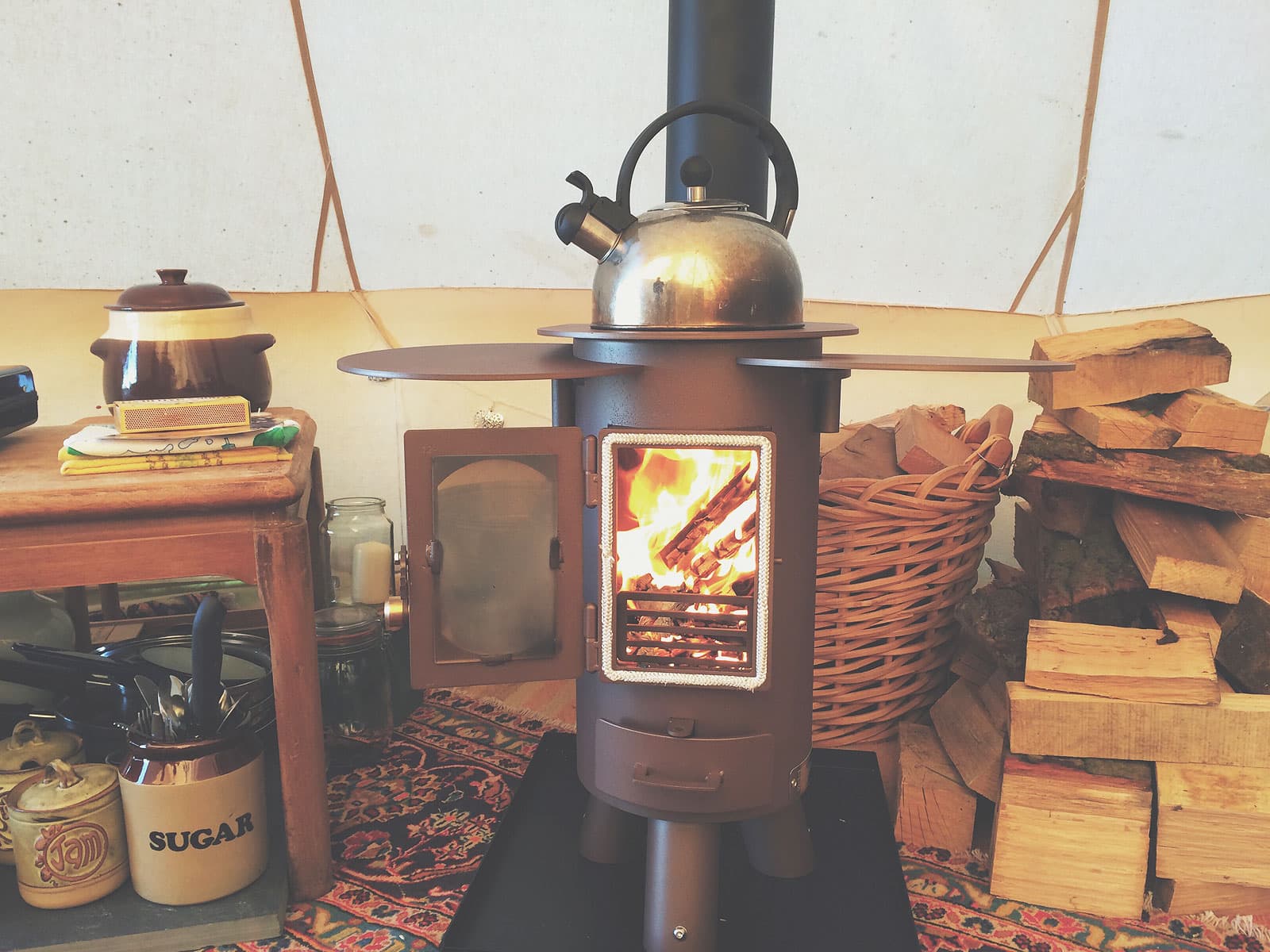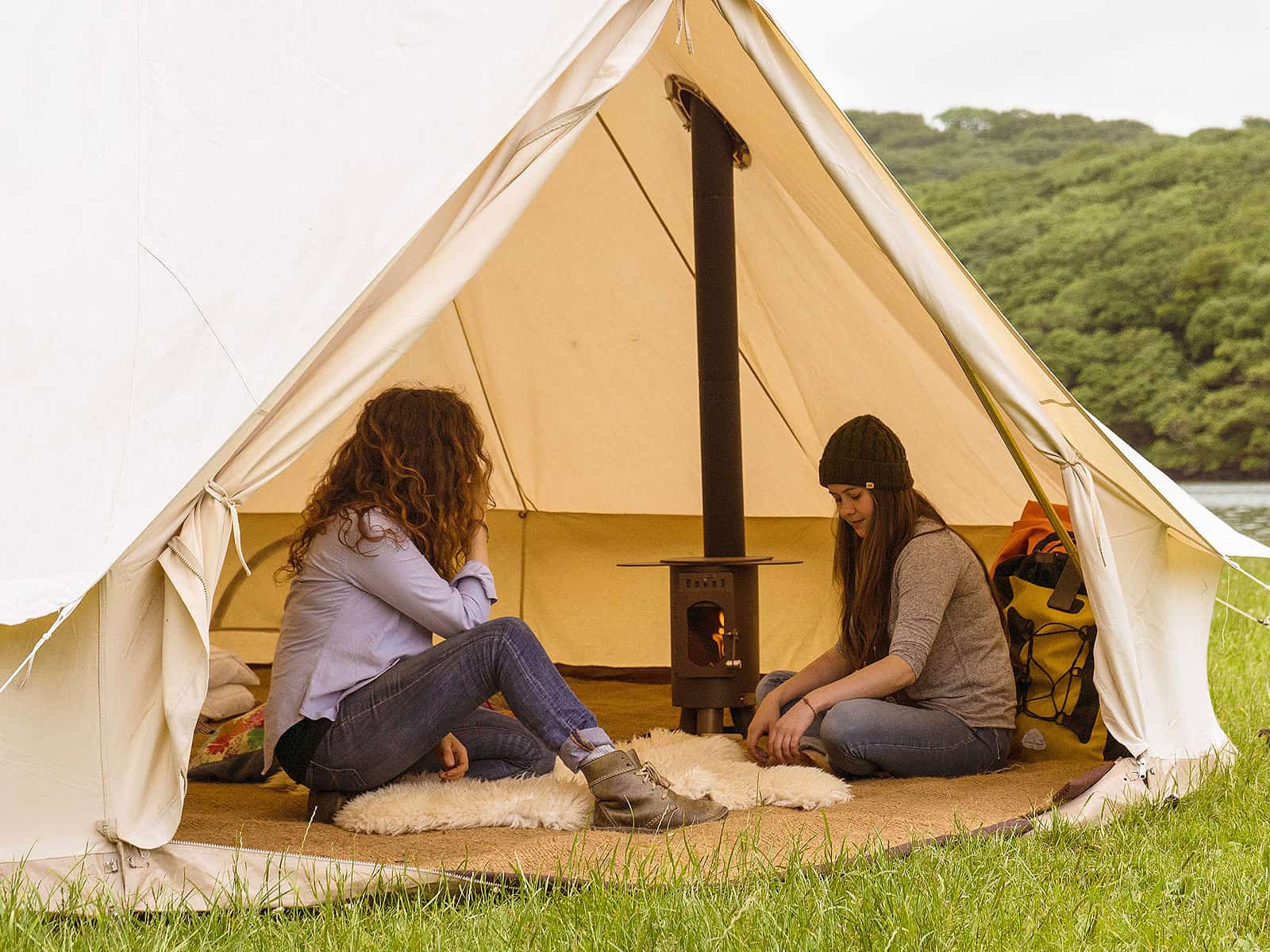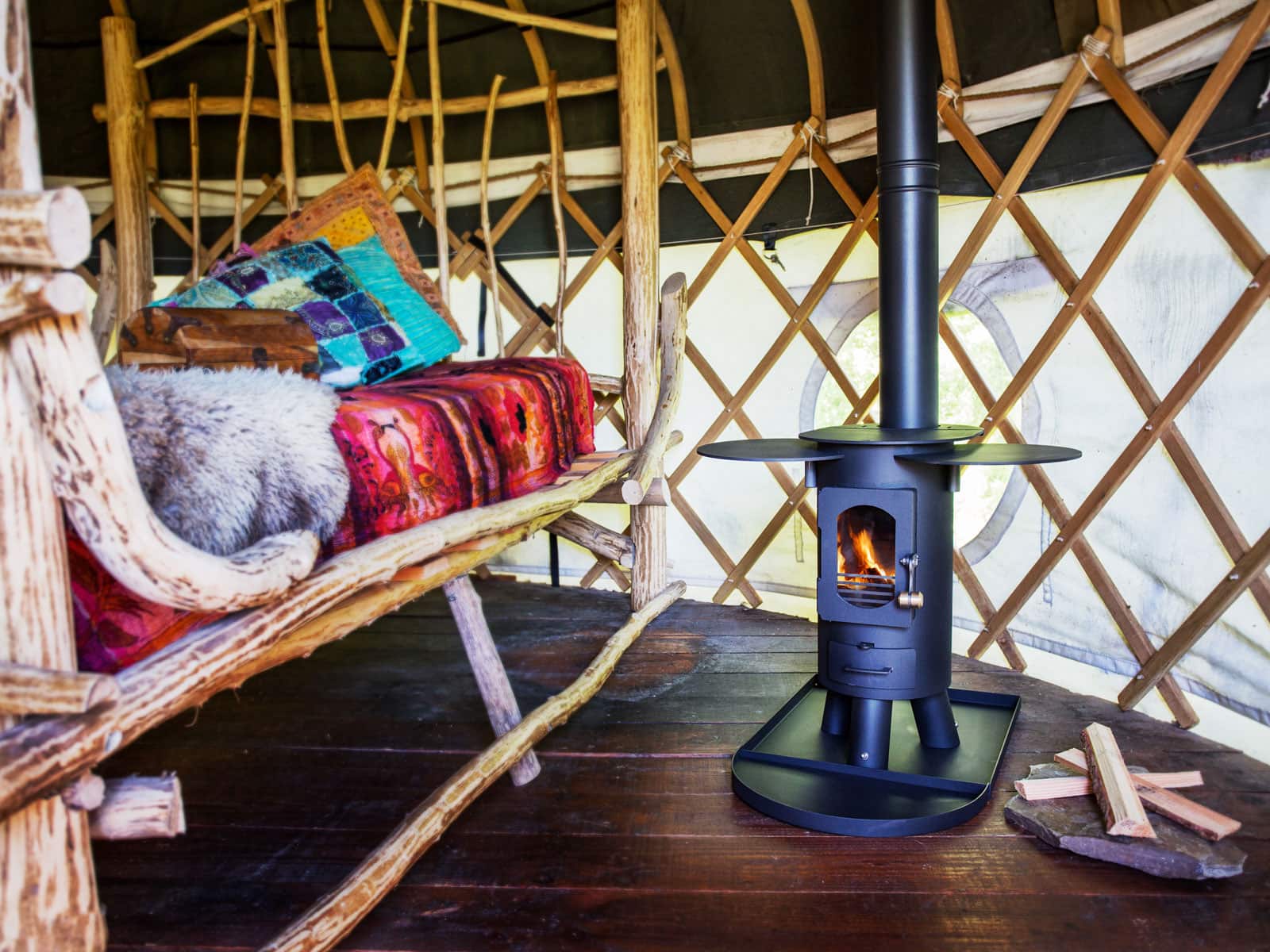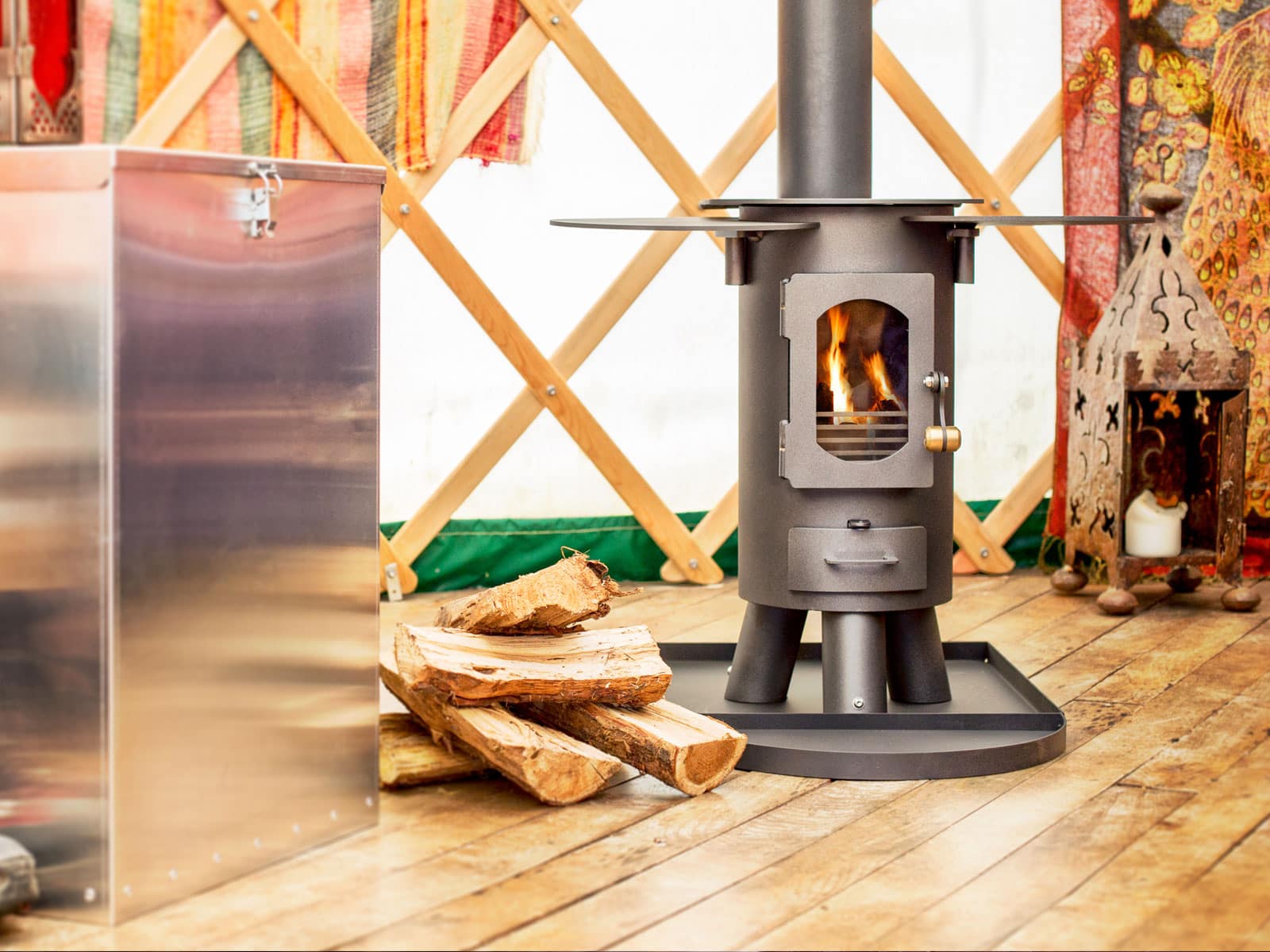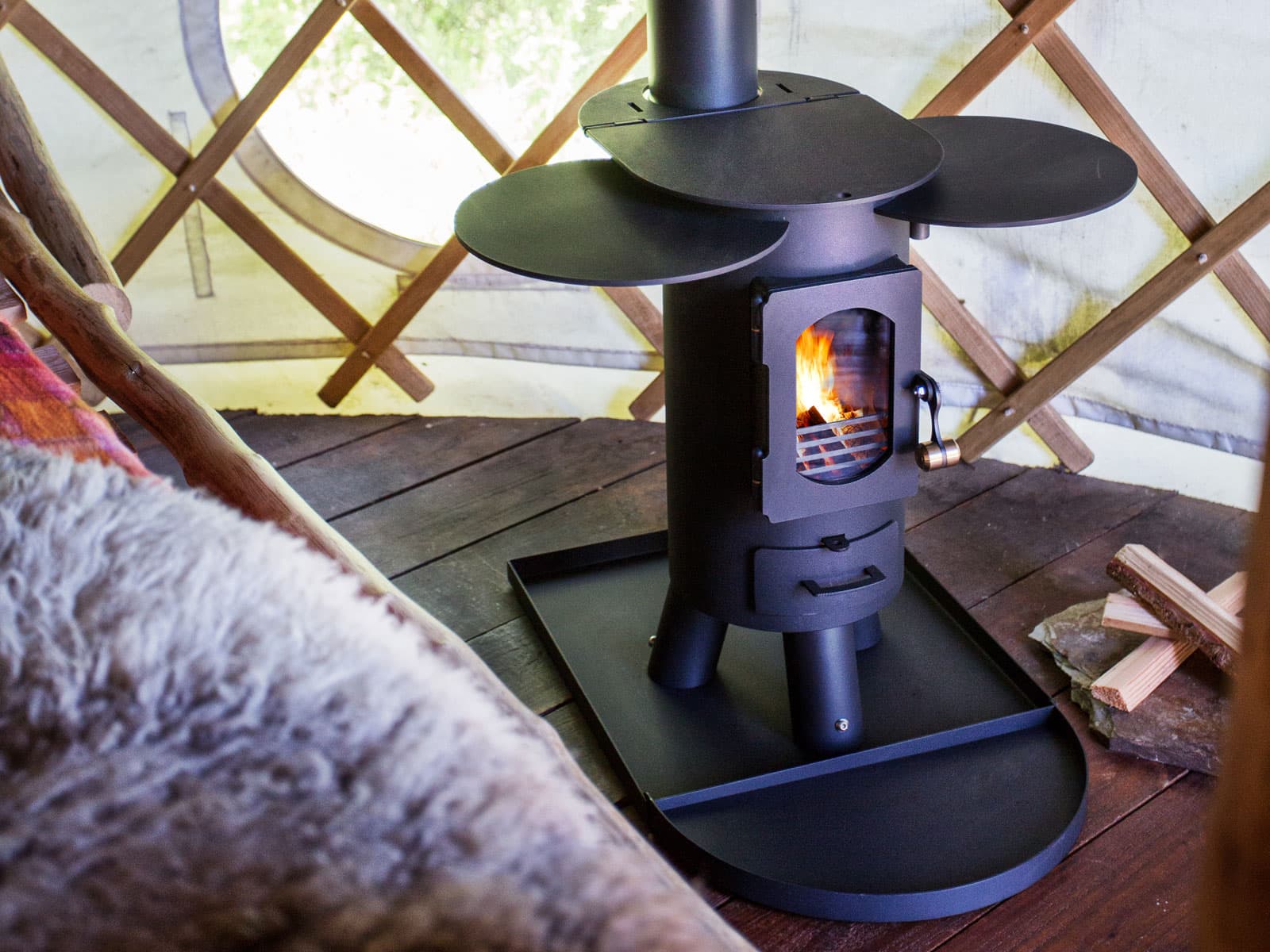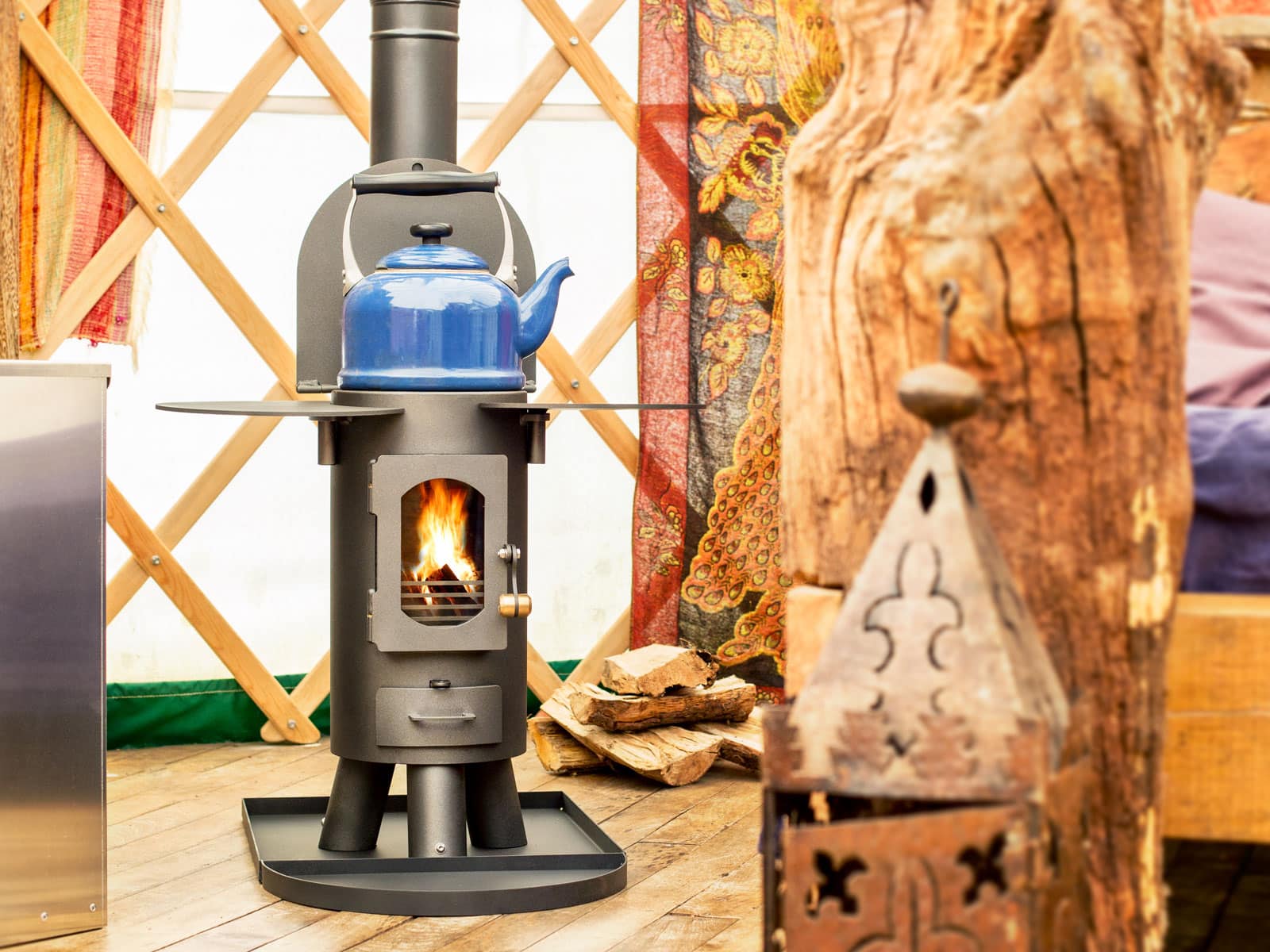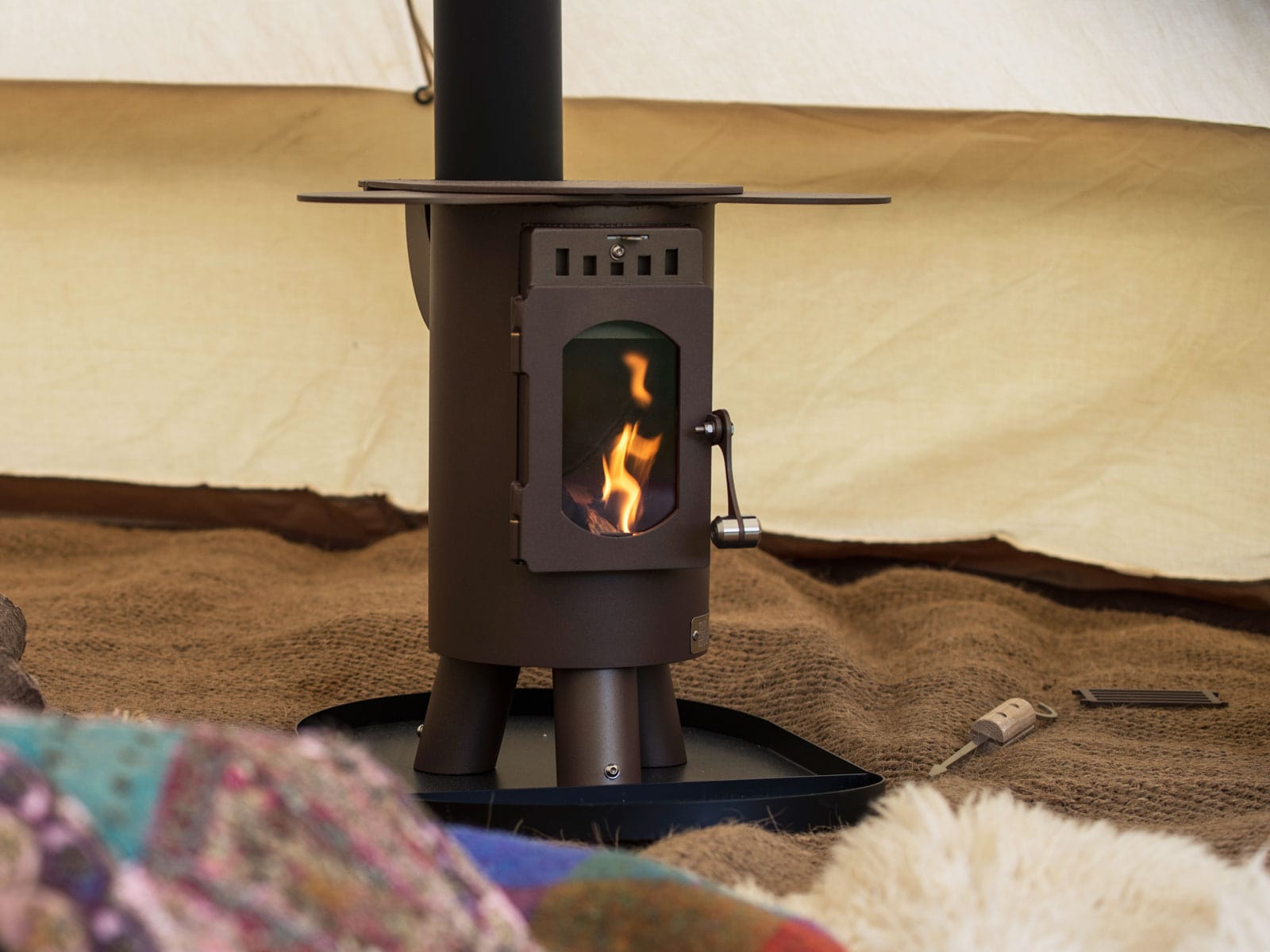 Traveller Stove (Bundle)
£999.00
A tough and precision engineered stove.
Heat output of 3.5 - 4.5 kw (depending on fuel source)
Large central cooking plate and two side warming plates
Controlled open flame technology
Flashing kit included
Description
A real piece of practical beauty for your tent, a top quality stove for true Camping with Soul.
Made by the people behind the extremely popular Frontier & Frontier Plus Stove's, the Traveller Stove is great when used in any spacious canvas tent, its heavy-duty design makes it perfect for longer-term use.
At a powerful 3.5 - 4.5 kilowatts, depending on fuel source, there are plenty of clever features that mark this stove apart.
The Traveller Stove features one large, central cooking plate and two side warming plates. The cooking plate uses Controlled Open Flame Technology, meaning it offers a cooking area in direct contact to the open flame, ensuring that maximum heat transfers from the fire to the cooking pan.
Wood can be reloaded from the top, or through the door at the front, which also contains a glass window so you can enjoy the glow of your fire as you snuggle up. The entire stove sits on a black base tray, to catch any stray embers that may escape when the door is open.
Comes with
Traveller stove
2 x warming plates
4 x 4" 500 mm single skin flue sections
1 x 45 degree flashing kit
1 x stainless steel spark arrestor/cowl
1 x multitool
Specifications
Heat output: 3.5 - 4.5 kw (depending on fuel source)
Stove weight: 24 kg
Flue weight: 5.8 kg
Height: 53 cm
Width: 40 cm
Depth: 44 cm
Height with flue: 2.4 m
Colour: Satin Black (anthracite)
This item ships directly from our supplier, so the cost of delivery can not be combined with items that ship directly from our warehouse.
Video