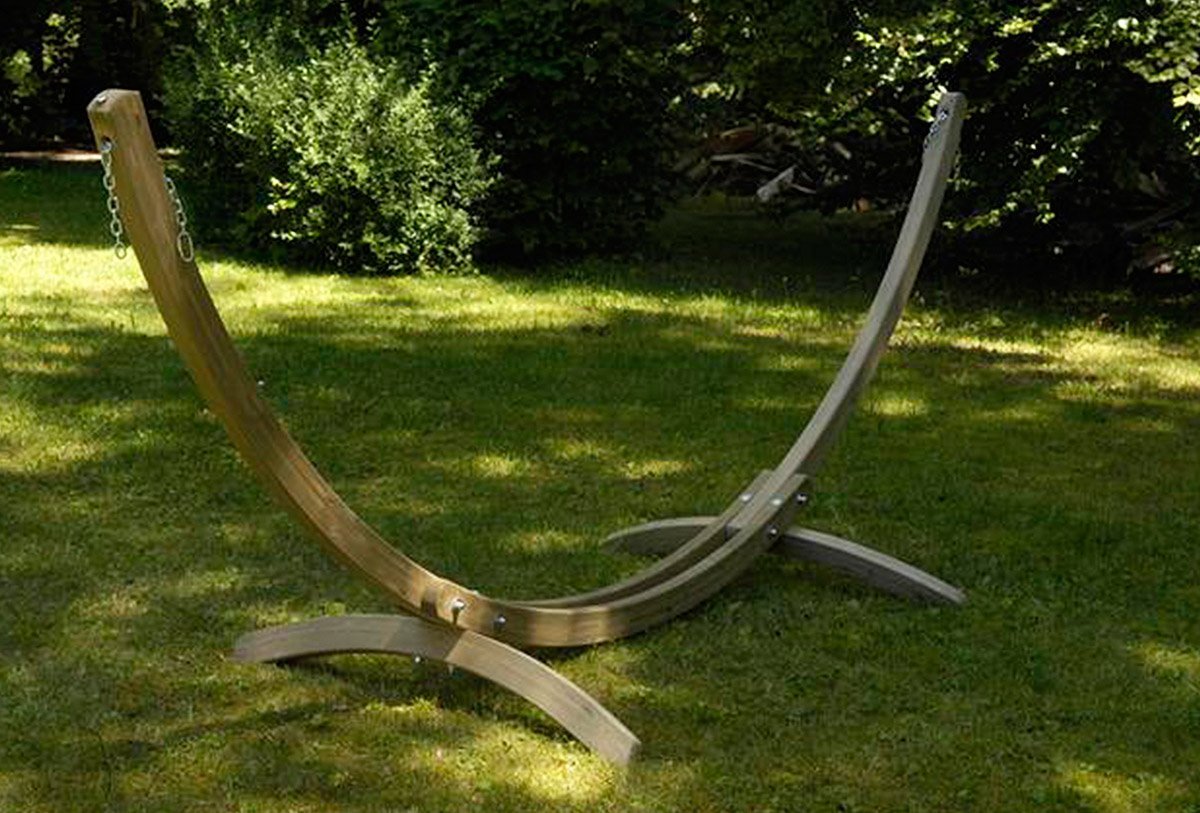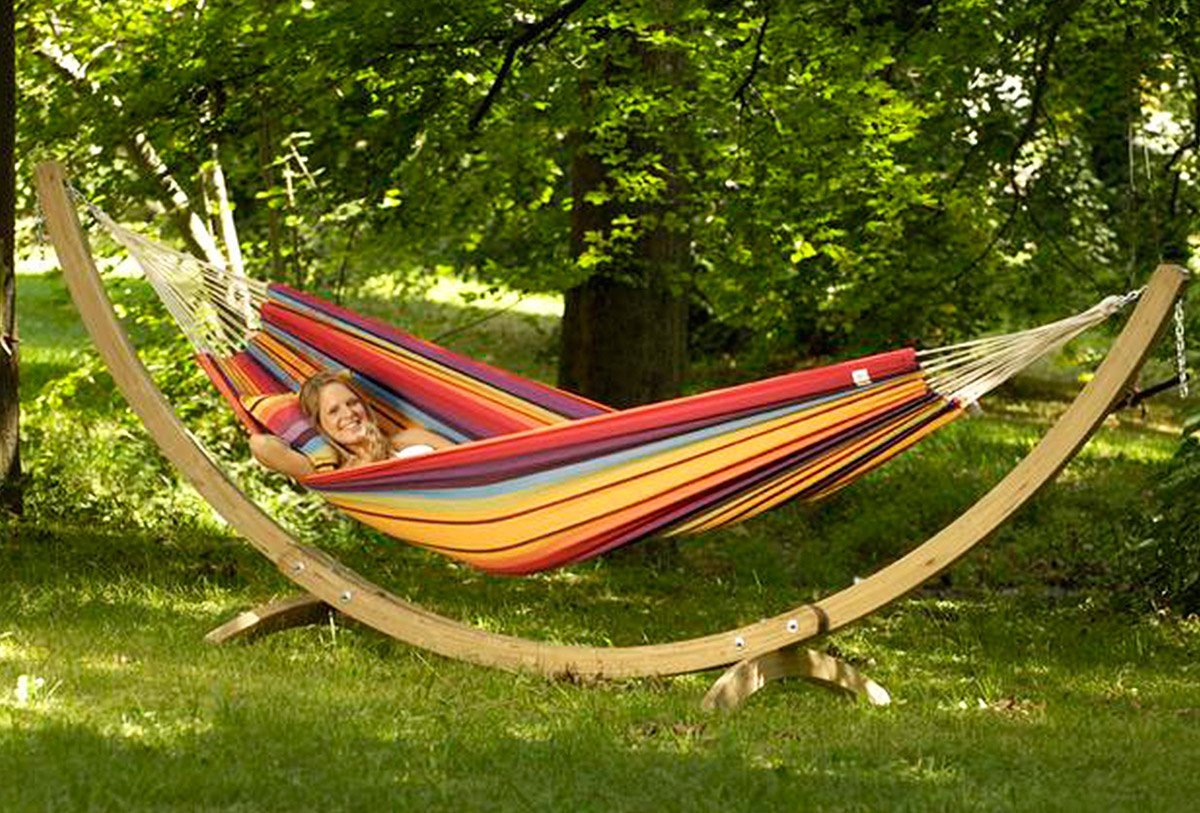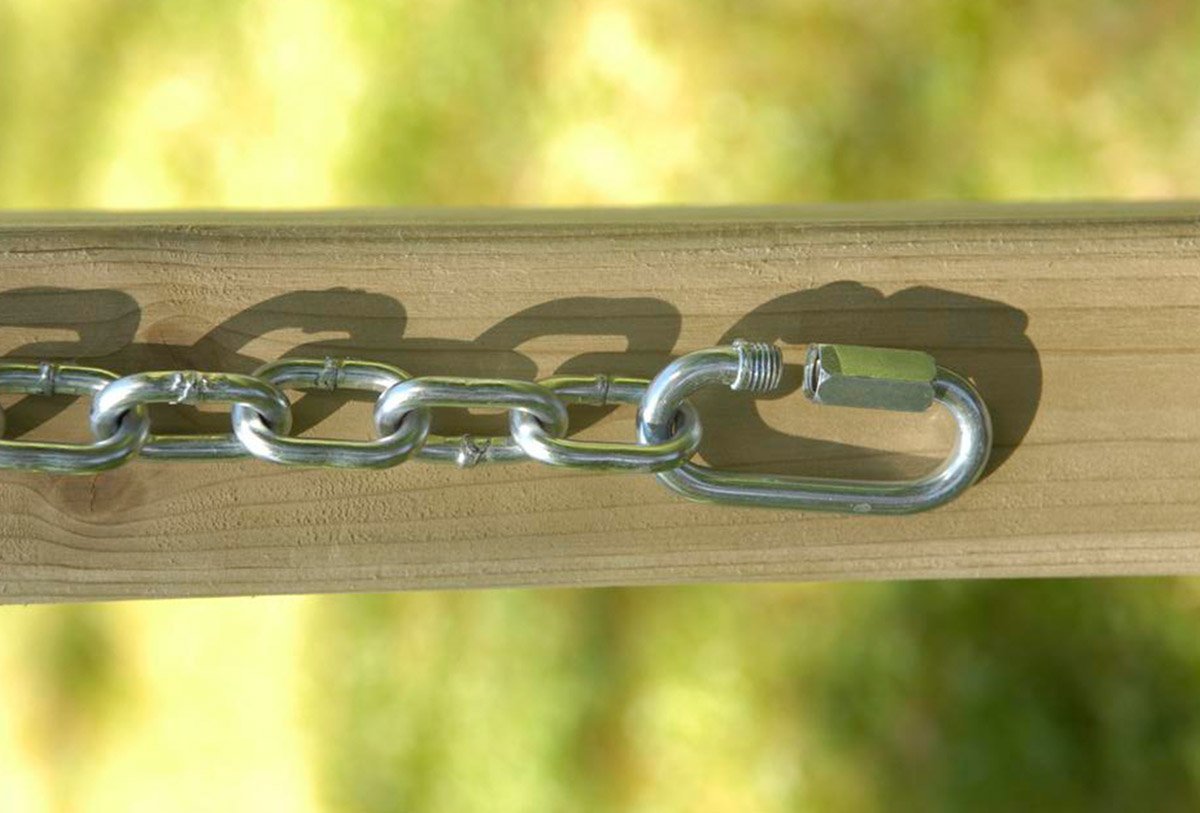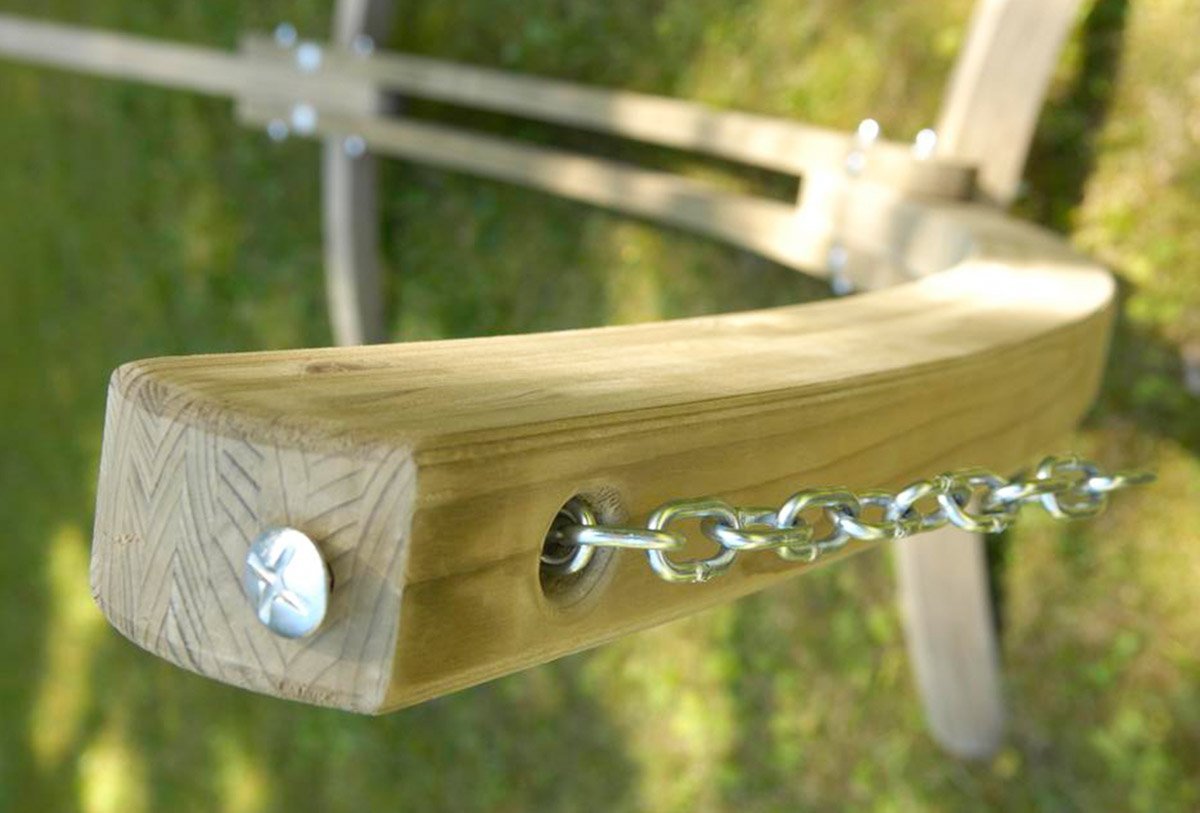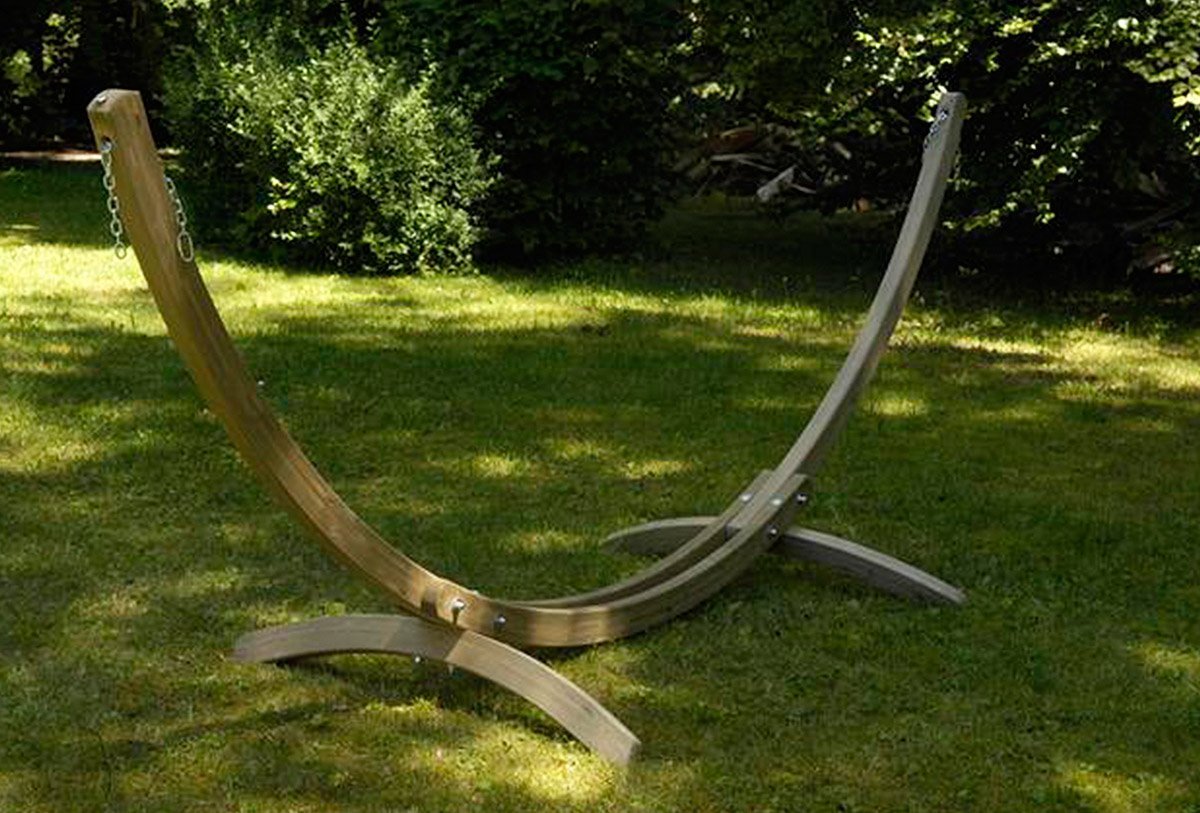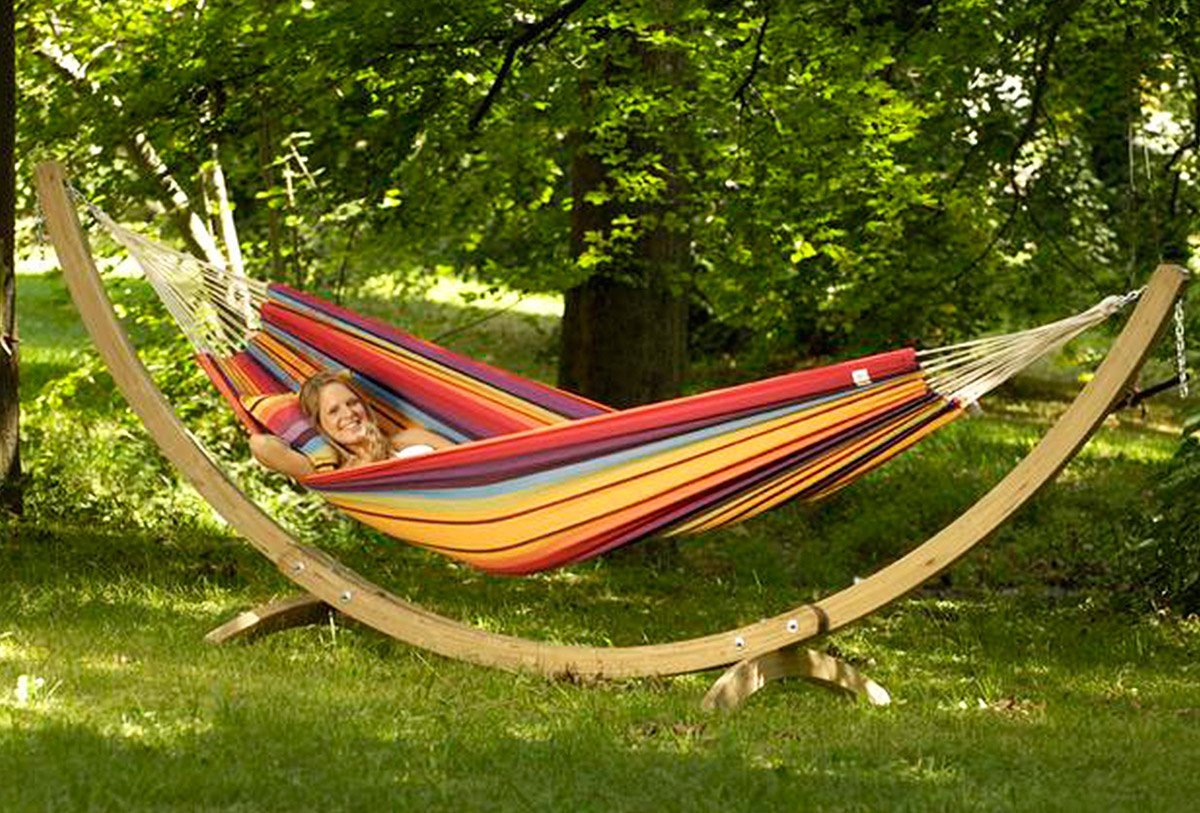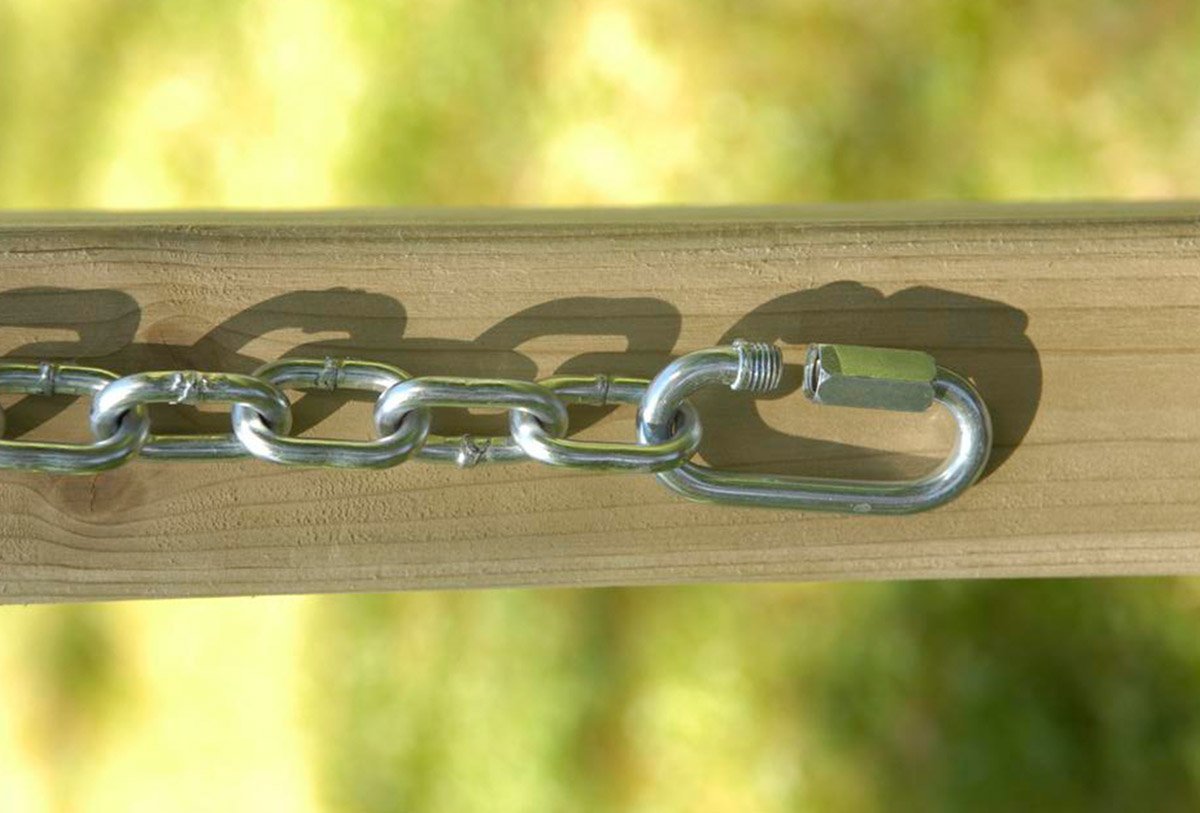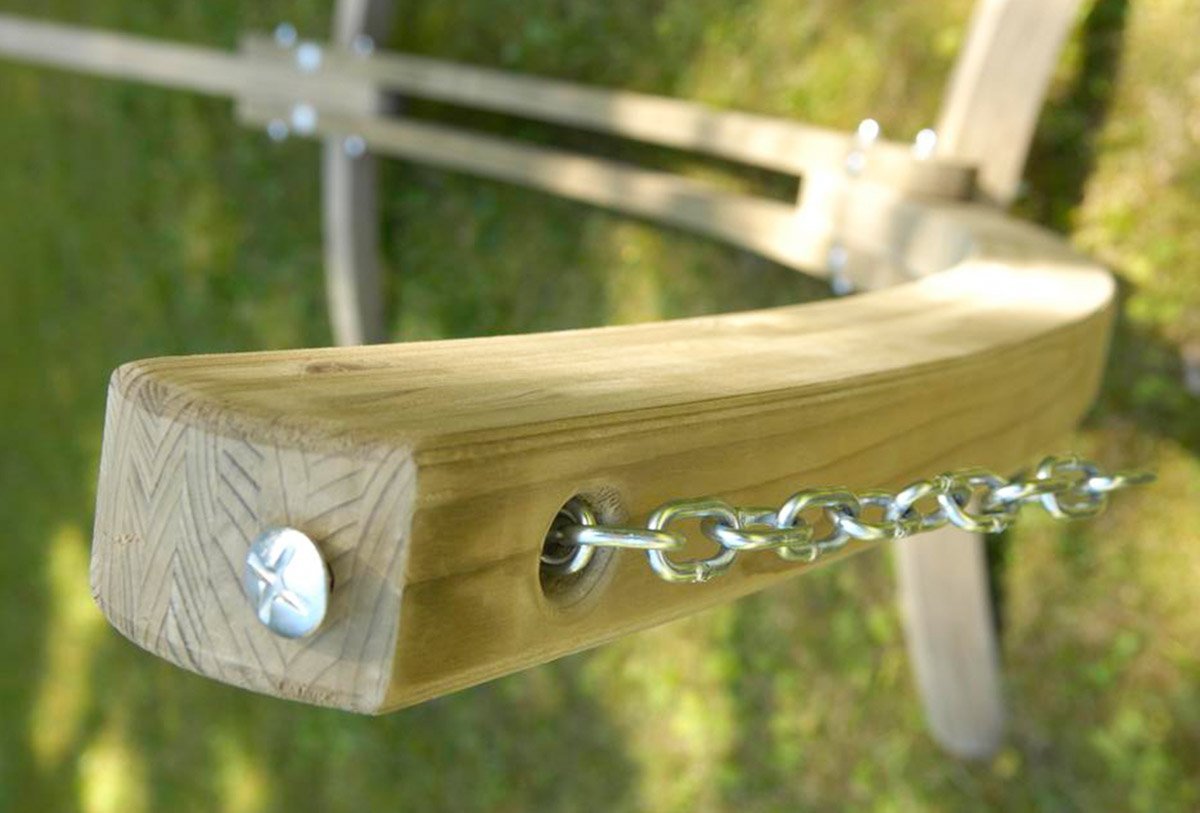 Sold Out
Wooden Hammock Stand Arc
£480.00
A striking, architectural hammock stand hand made from sustainably sourced spruce wood.
This flexible hammock stand means you can position the hammock anywhere as the sun rotates. The Arc Hammock stand is ideal for use in the garden and ideal for more permanent glamping arrangements.
The Arc Hammock Stand is ideal for use in the garden or for more permanent glamping. Featuring galvanised steel fittings and an adjustable suspension chain for different sized hammocks and heights. This Hammock can hold a maximum weight of 280 kilograms.
The lovely spruce wood can be left to age naturally, or treated periodically, to create your desired effect.
A striking and simple accessory that allows you to get the very best out of your hammock.
This hammock comes straight from our supplier so shipping cannot be combined with other items from our warehouse.