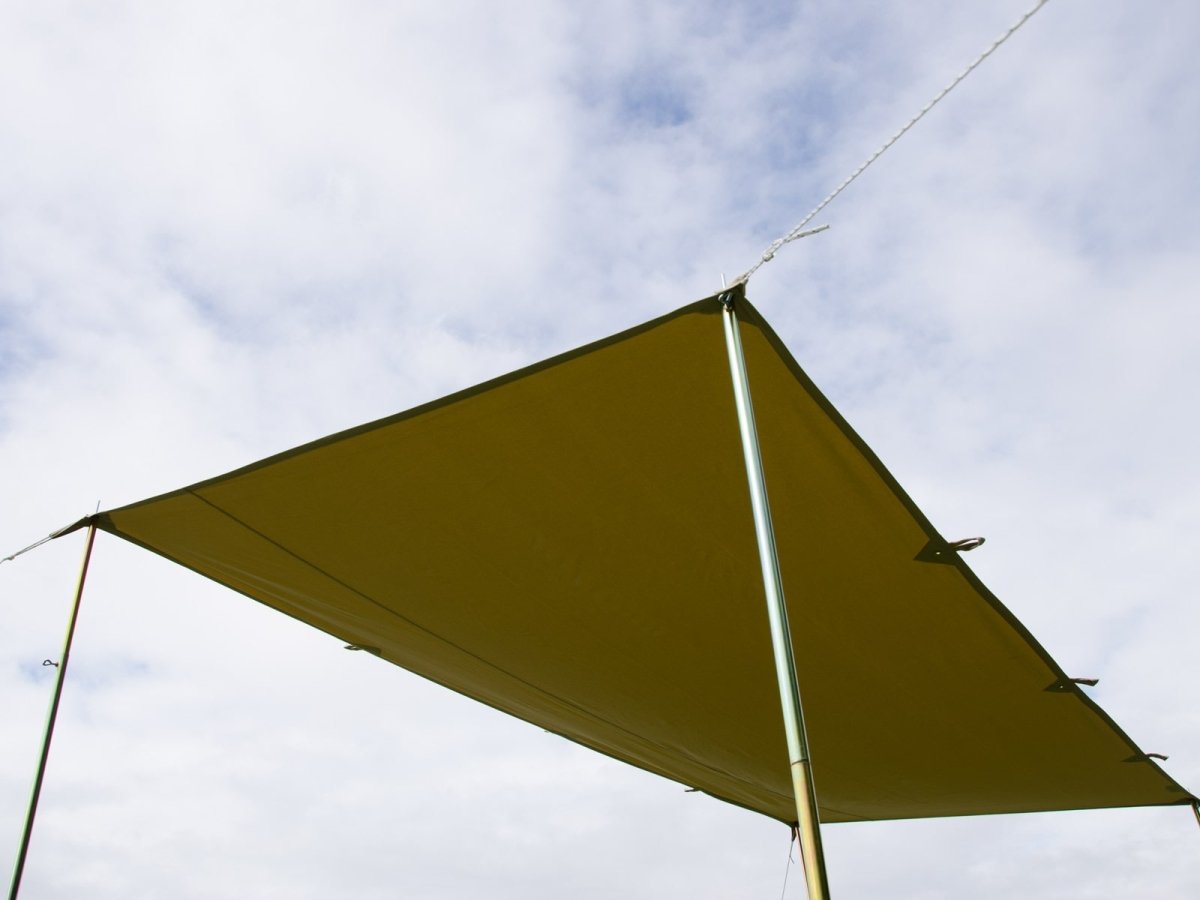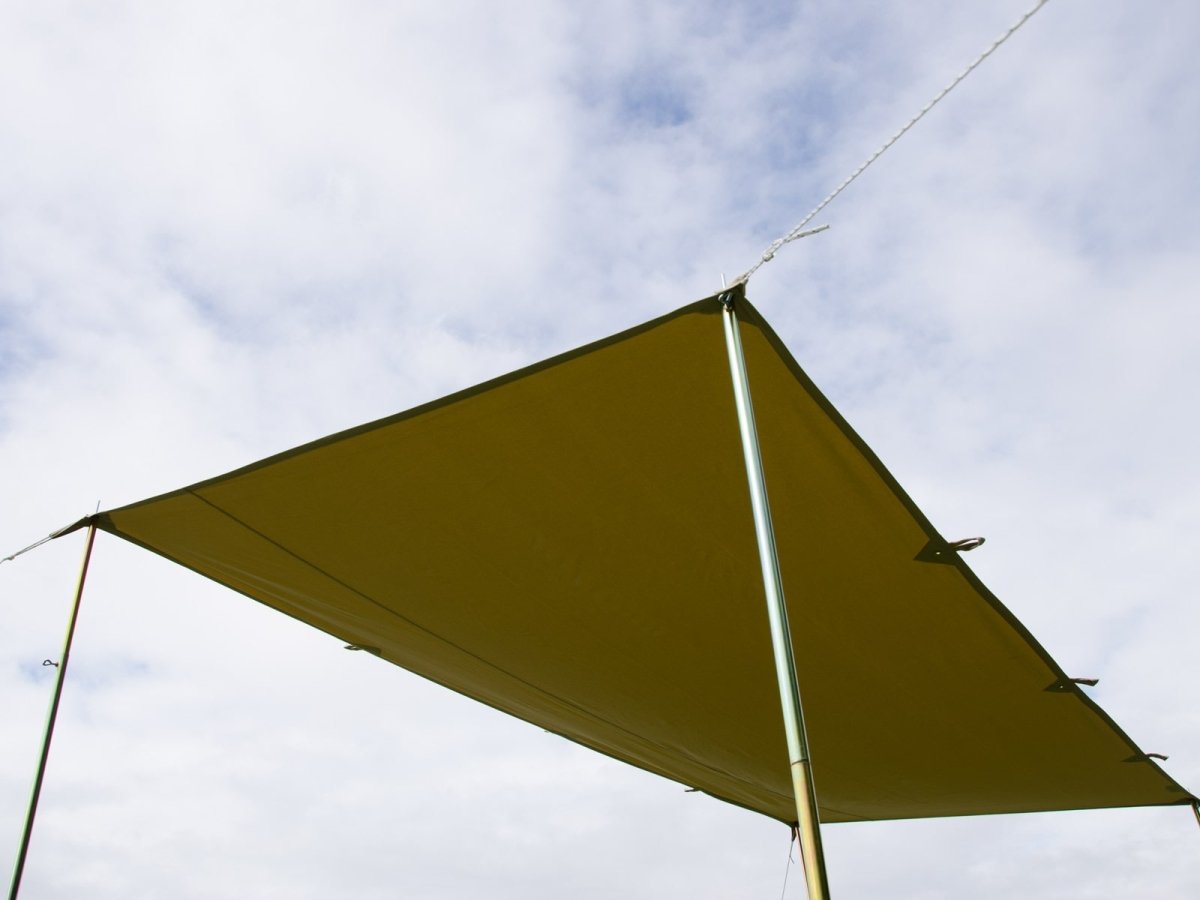 Sold Out
2m x 4m PRO Awning
£59.00
An awning to complement your Bell Tent, or as a freestanding shaded area.
Shape - Rectangle
200 cm x 400 cm
440 gsm cotton canvas
Poles are not included
Description
Dimensions & Features
Designed as part of our Pro Range, this adaptable awning is the classic shelter with a myriad of uses.
This awning is brilliantly simple, and can be erected in multiple ways to suit your needs: whether it's a shade whose sides can be raised and lowered, an awning to complement your Bell Tent, or as a freestanding shaded area on the beach or in the garden, the 2m x 4m Pro Awning is lightweight and takes just minutes to put up.
Free from PVC or plastic elements, this awning is crafted from the same naturally sand coloured, heavy-duty cotton canvas as our Ultimate Pro tents, which has been treated to be resistant to water, mould and UV rays. Heavy-duty canvas loops along the edge of the awing are complemented by sturdy brass eyelets.
With Bell Tent UK's clever design features as standard - including robust stitching and lightweight modern canvas - this awning also comes with our manufacturer's warranty, full instructions and advice from our customer service team to help you get the most out of your new purchase.
With the sturdiness of our Pro range, an awning is the ideal complement to your Bell Tent.
Our tents are covered by a twelve-month manufacturer's warranty.
For more detailed information please see the
tent warranty
section of our website.