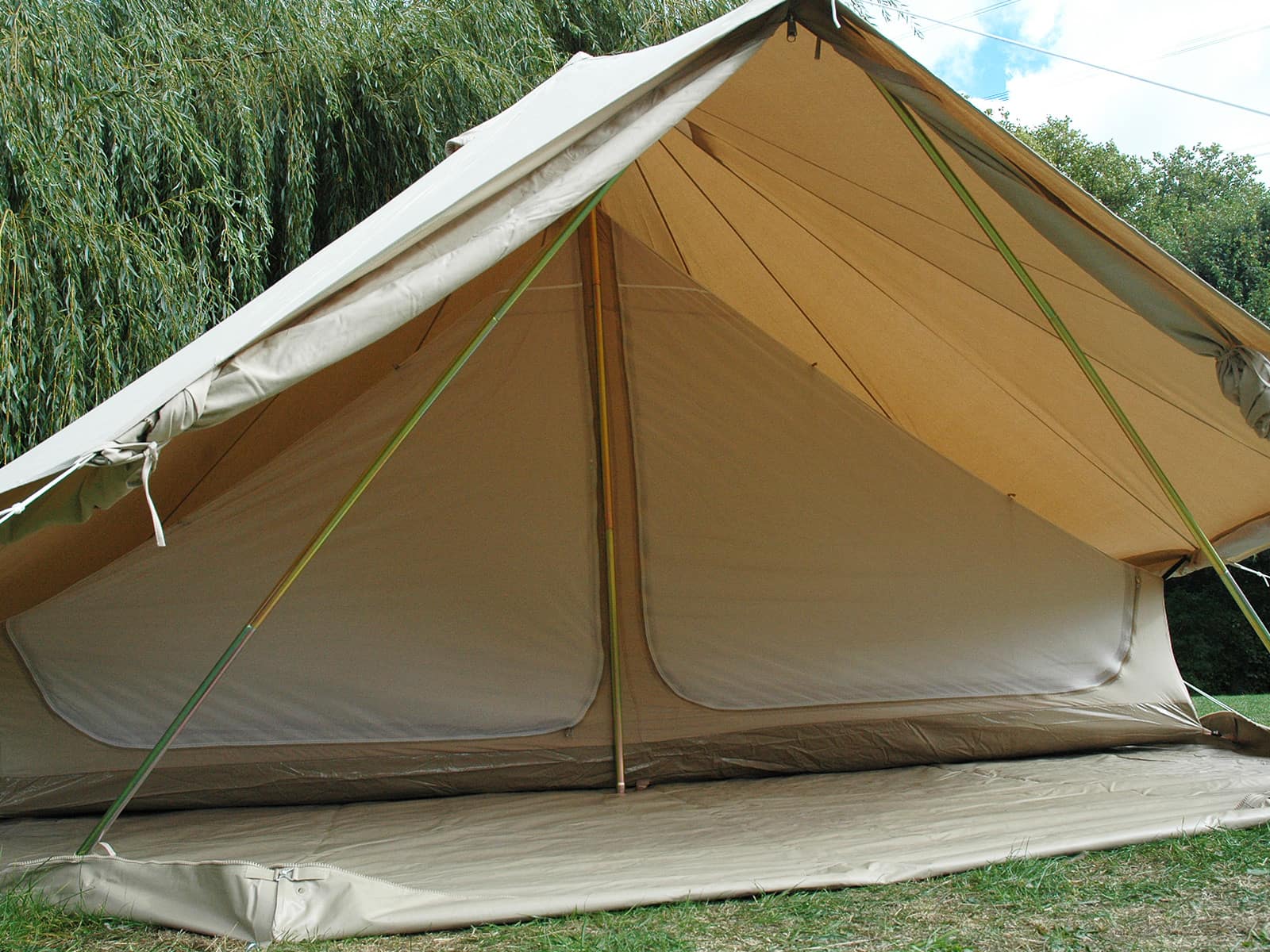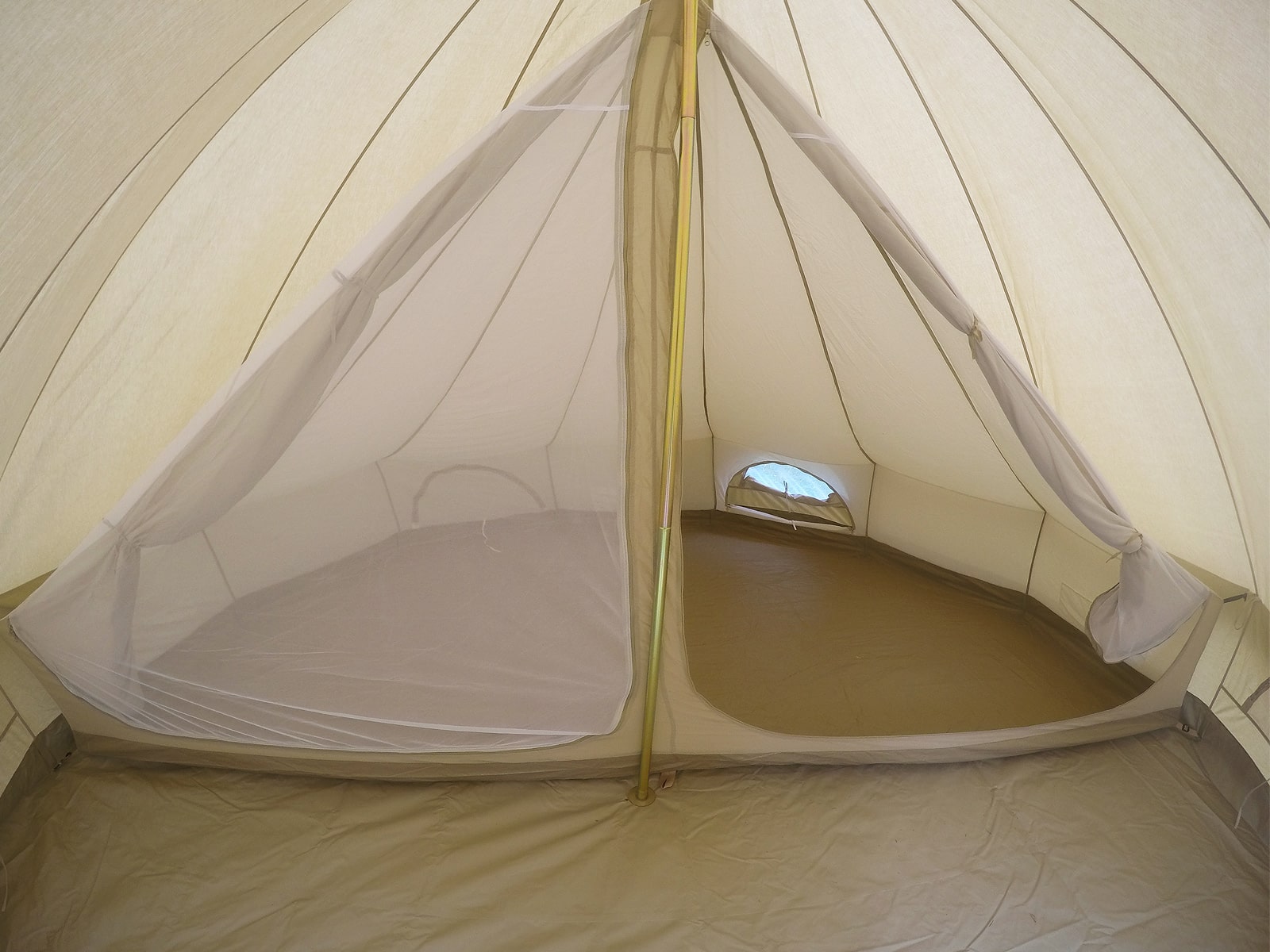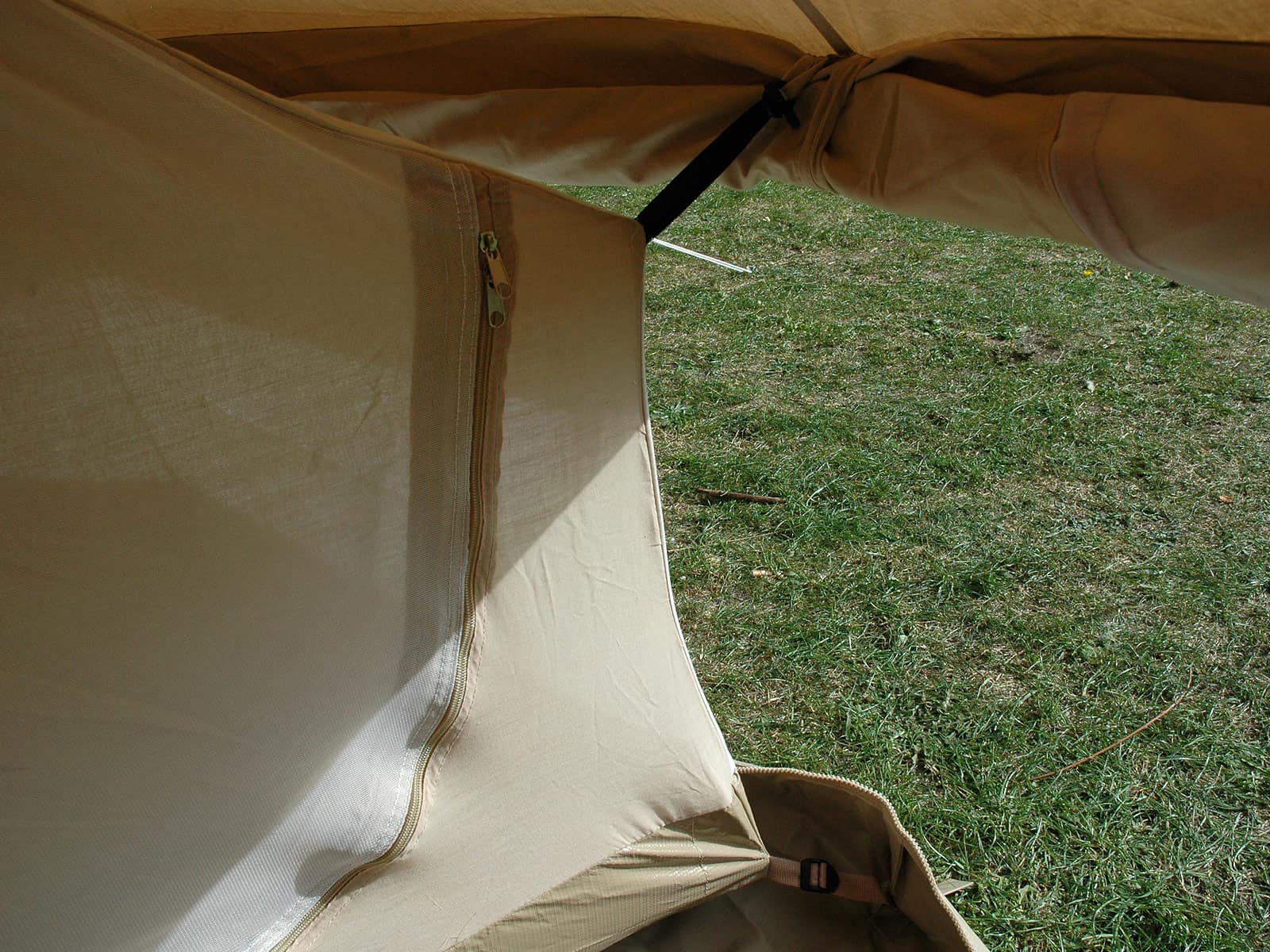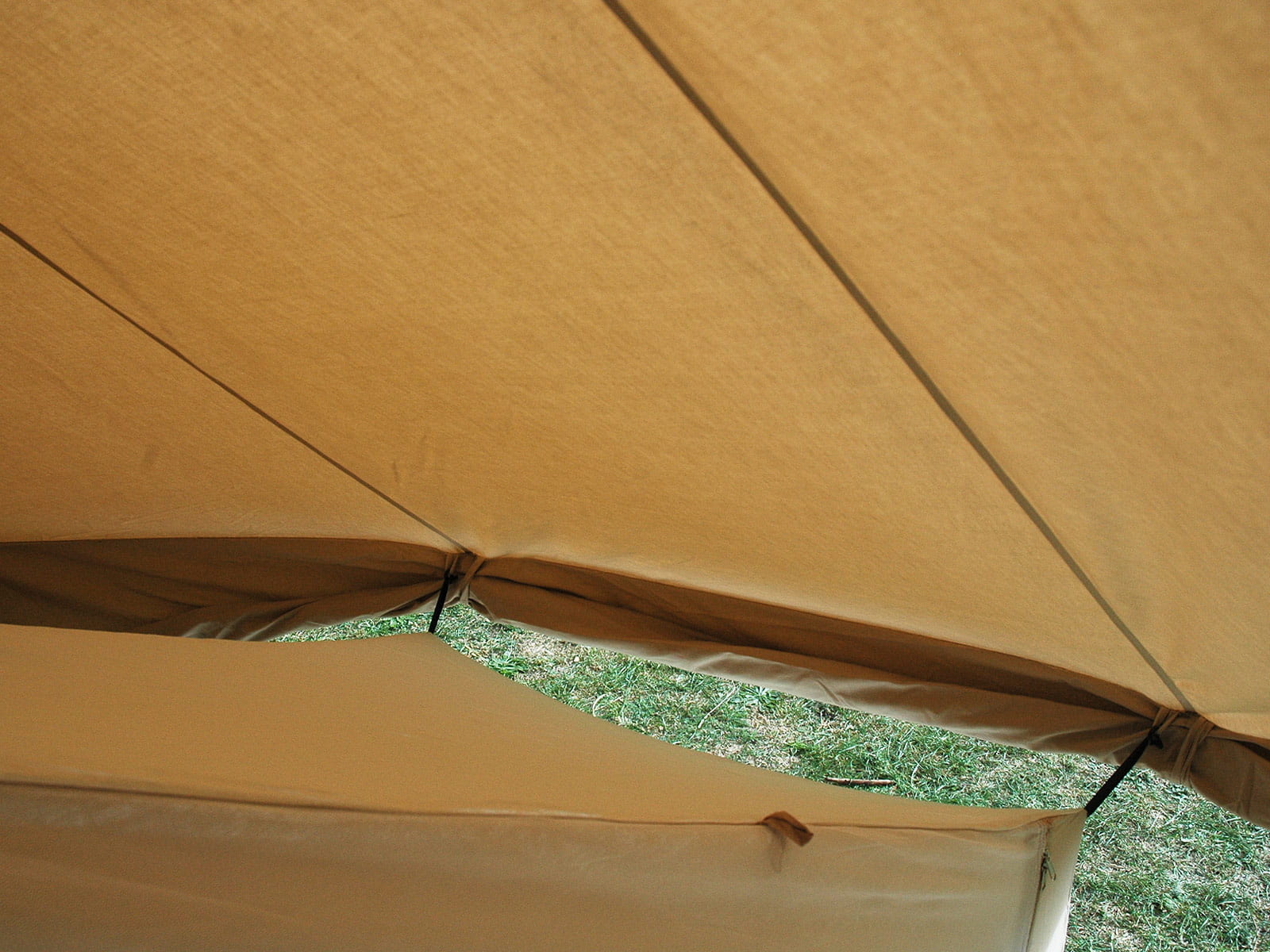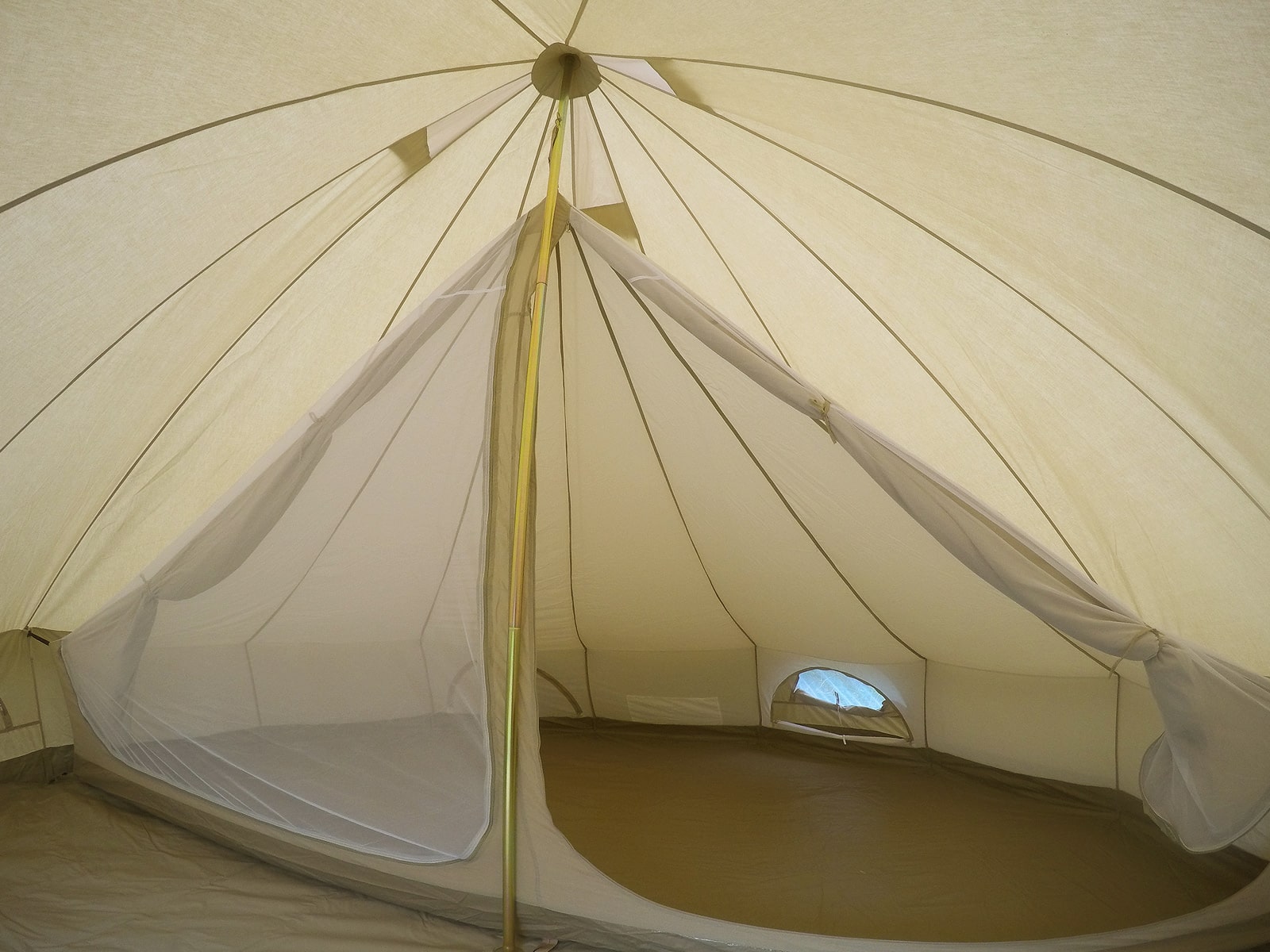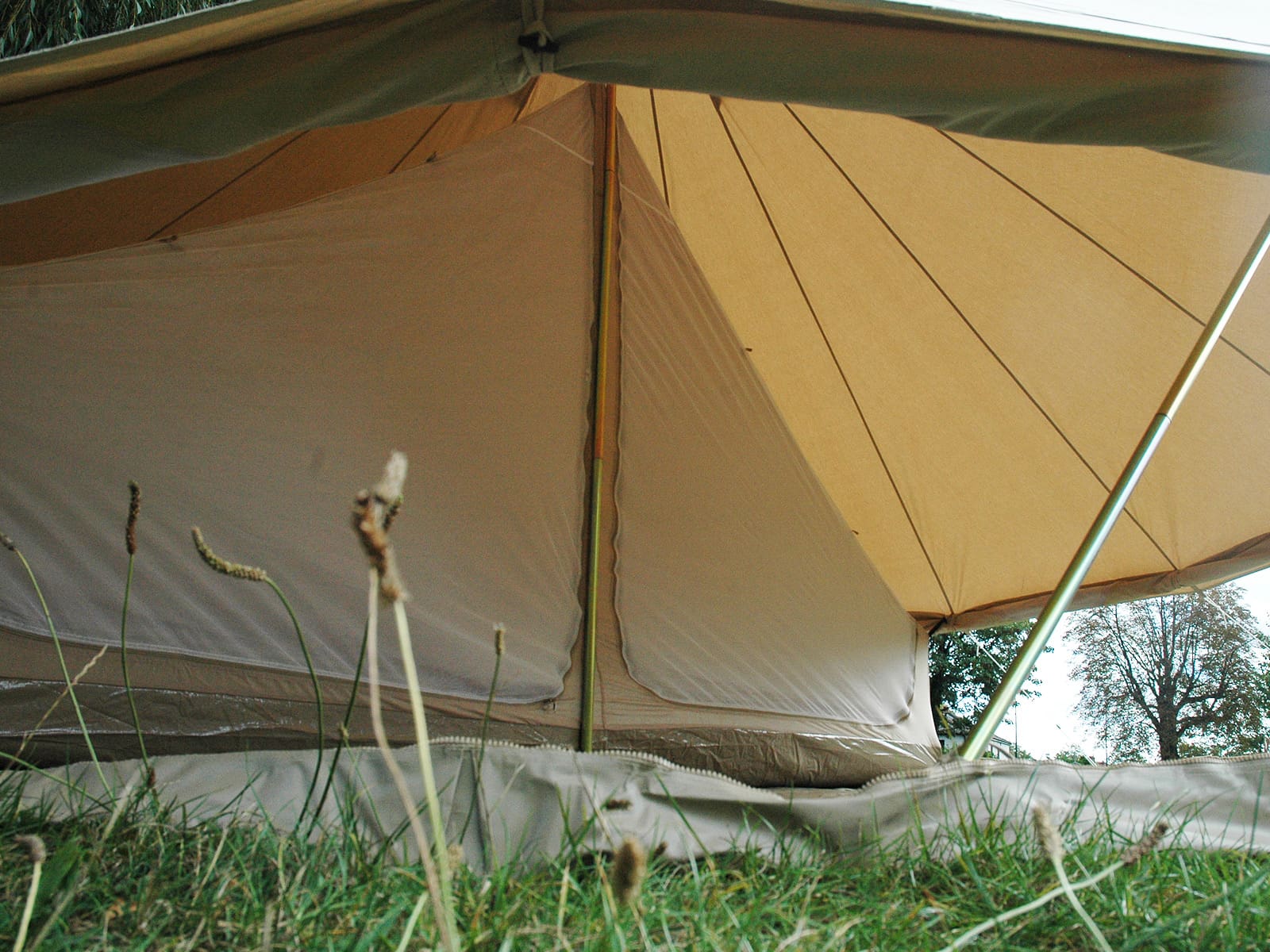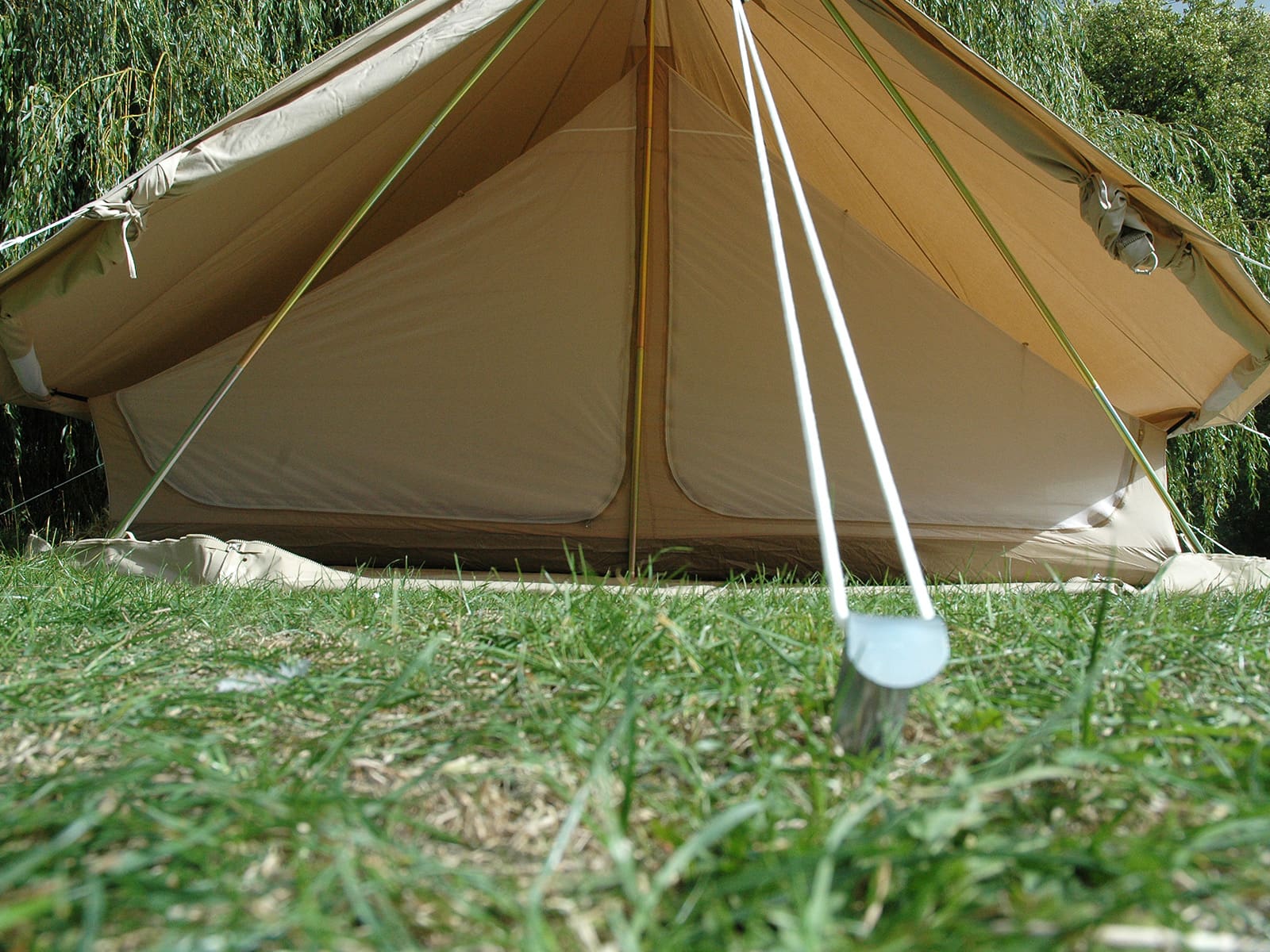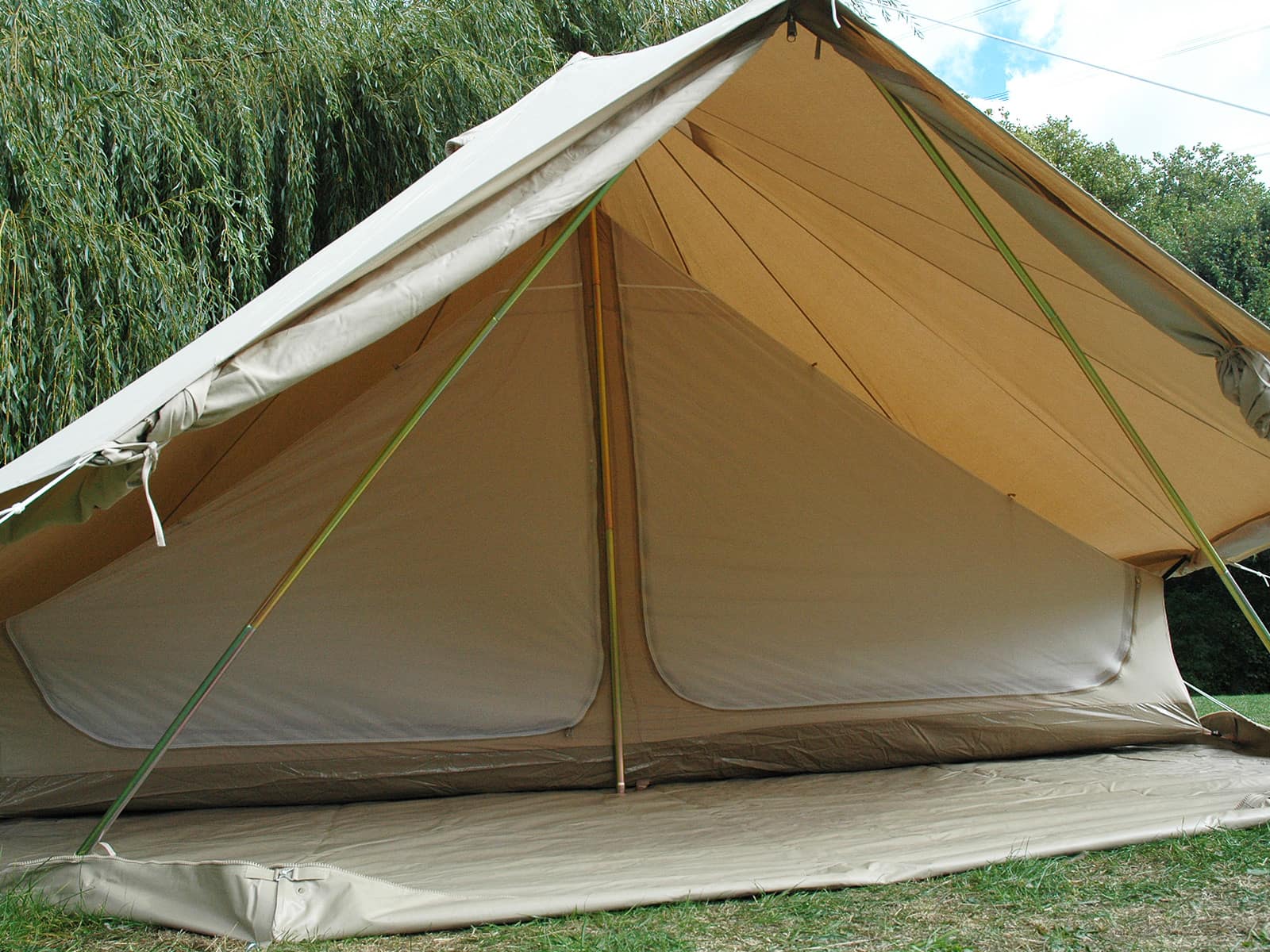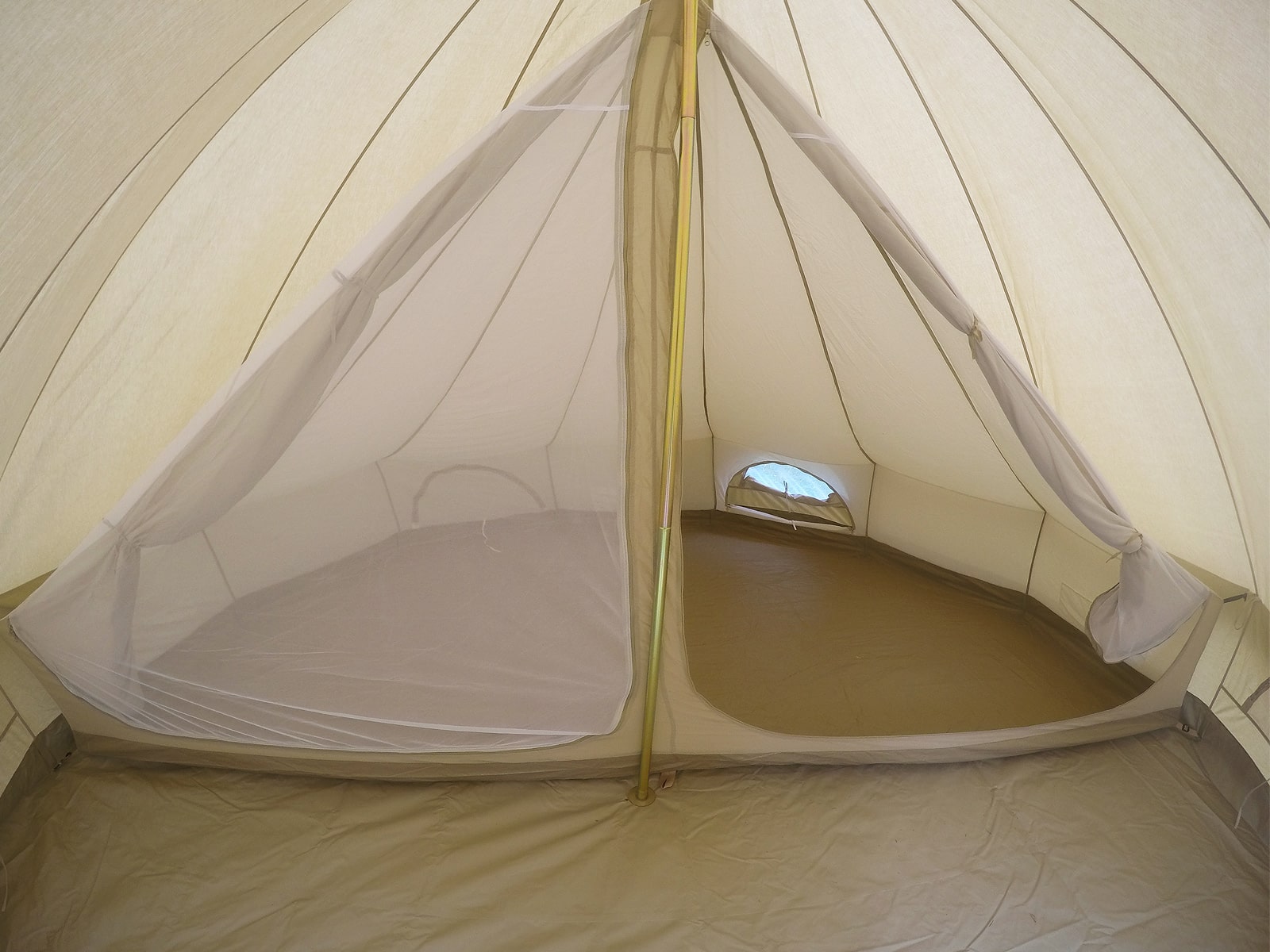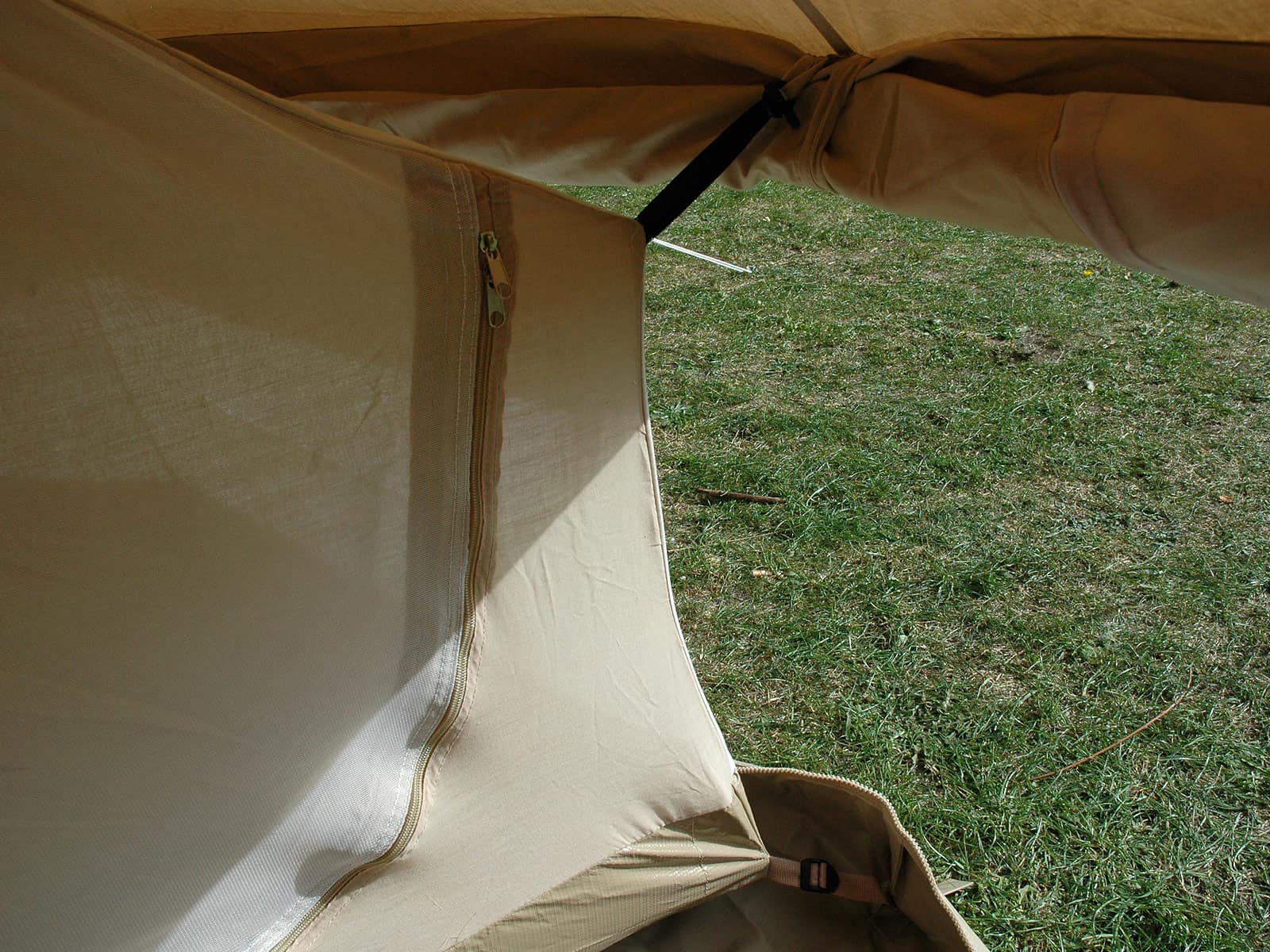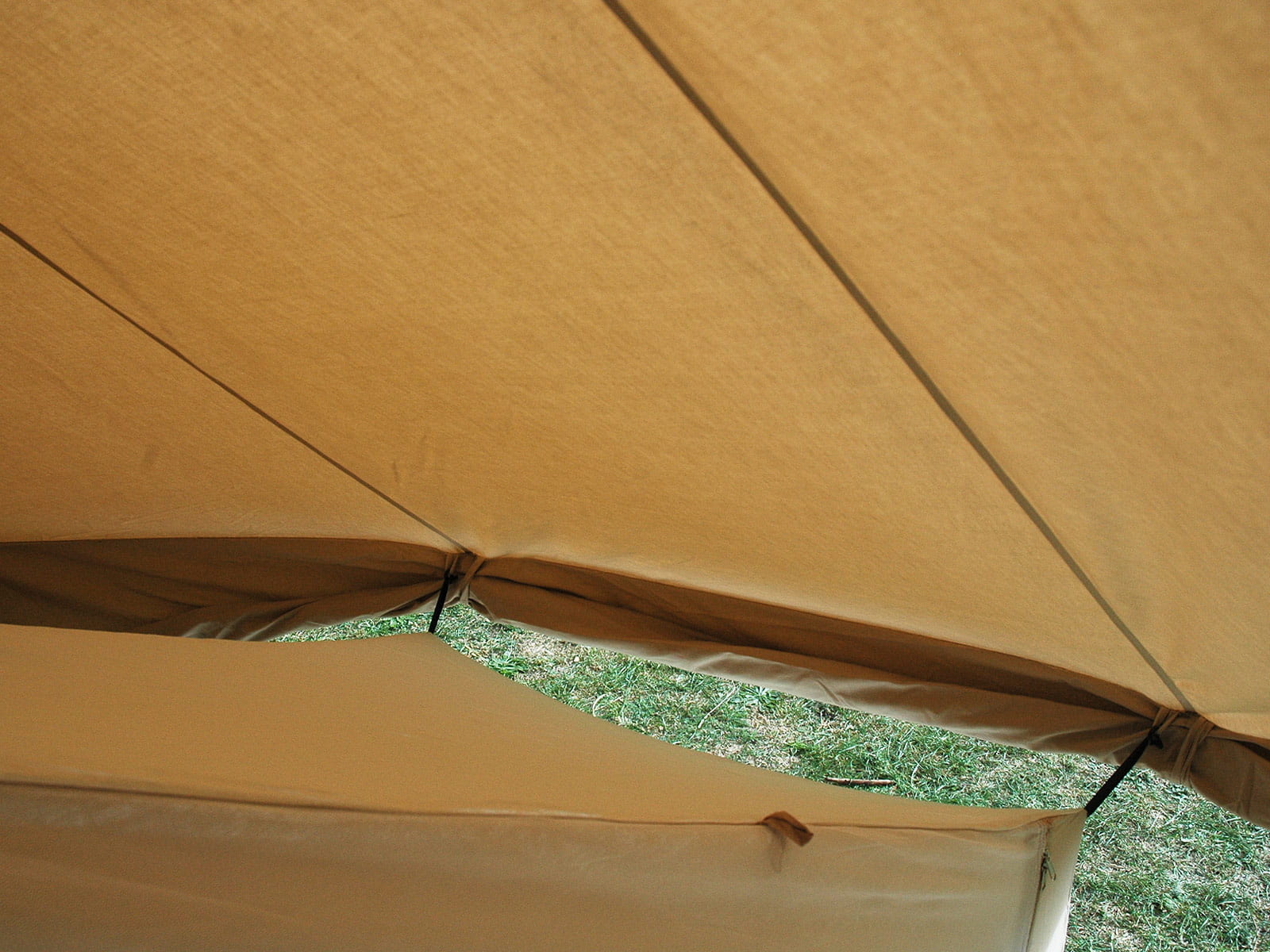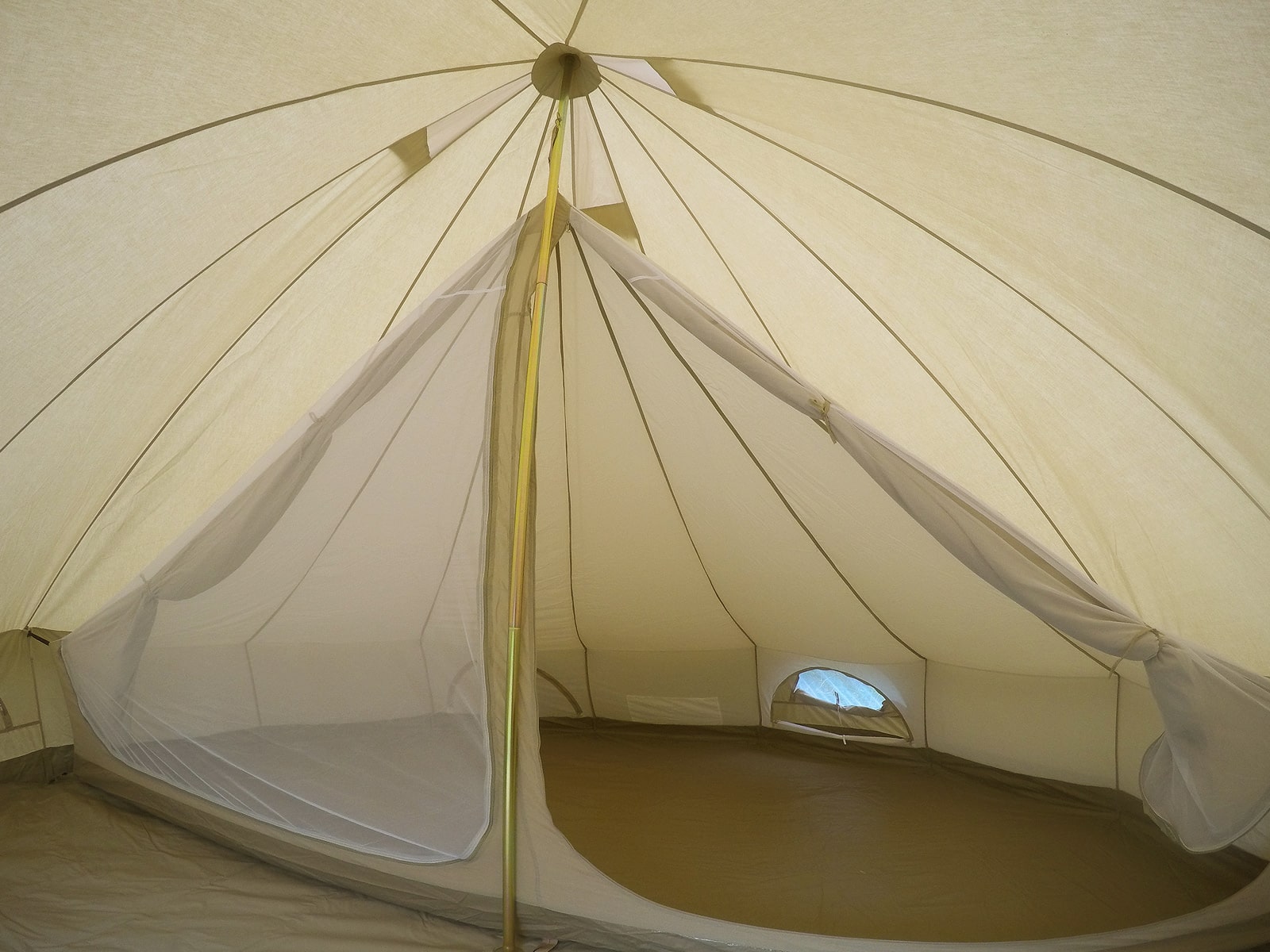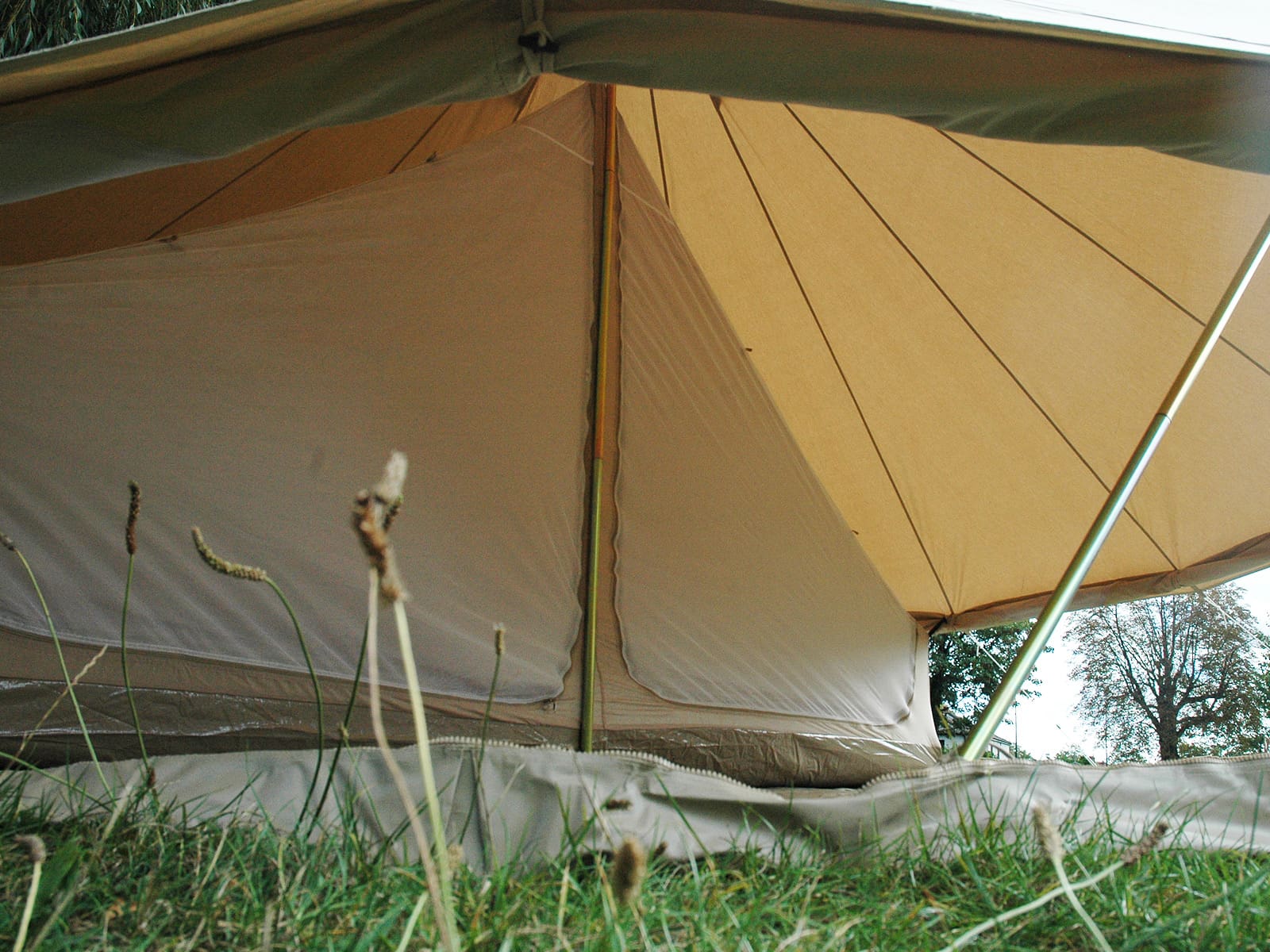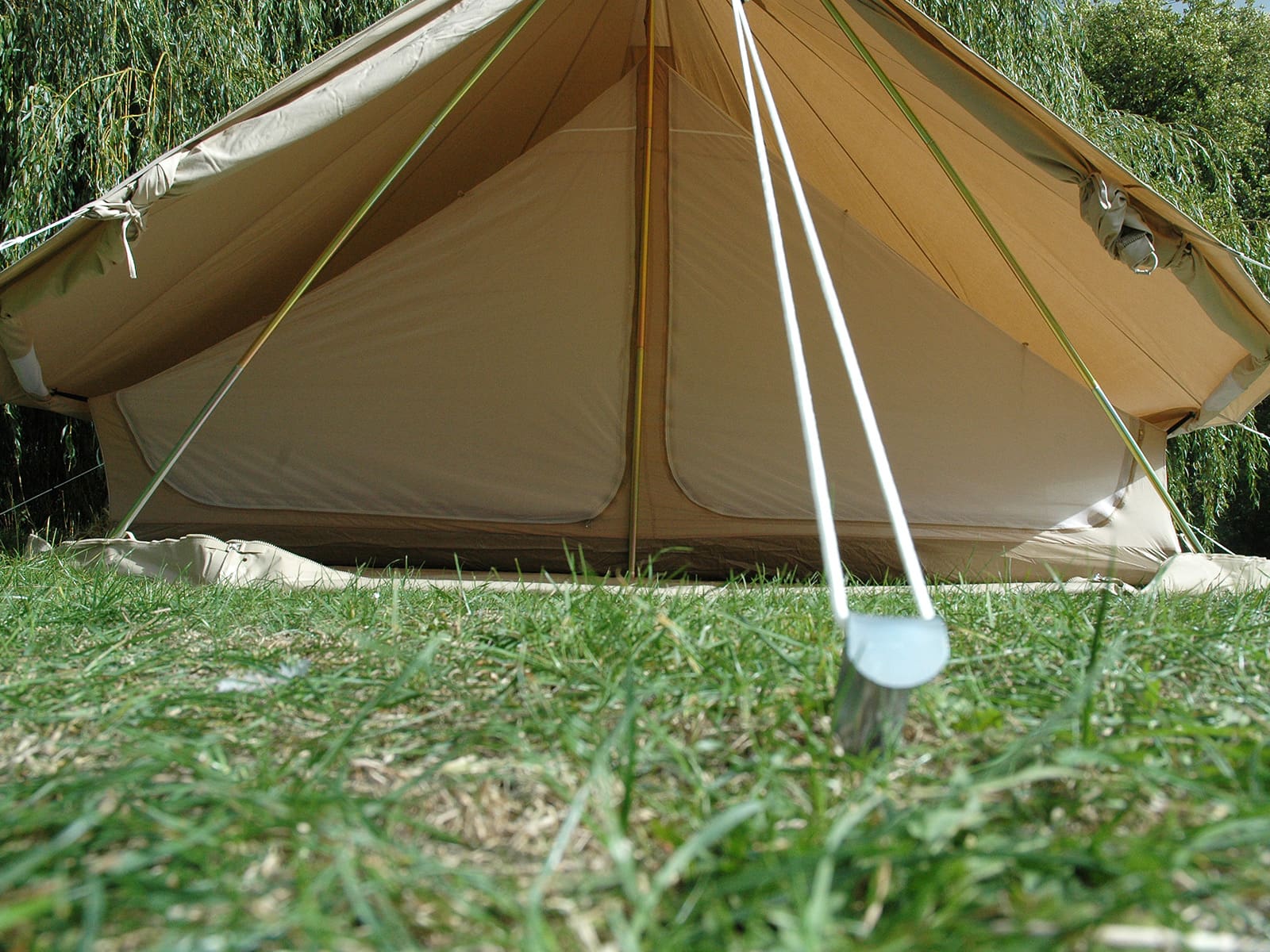 4.5 metre Bell Tent Inner Tent
£139.00
Specifically designed for our 4.5m Ultimate Bell Tent.
Divide the tent into separate living and sleeping areas
Added privacy layer
Increased warmth and insulation
Mesh layer for bug and insect resistance
Description
Dimensions & Features
This Inner Tent has been designed specifically for our 4.5m Ultimate Bell Tent. Please make sure you buy the correct inner for your tent before ordering. Unlike all the other sizes of Bell Tents, we supply our two versions of 4.5m Bell Tents which have different designs and different amounts of roof panels and, therefore, guy ropes.
This inner tent is for our 4.5 Ultimate Bell Tent, which has 14 guy ropes. The other version of this inner is for our 4.5m PRO MESH Bell Tent, which has 13 guy ropes, meaning the spacing between panels is different.
The 4.5 metre inner tent creates a half-moon shaped compartment opposite the door, allowing you to keep a separate, clean bedroom area separate from your living space. It comes with a sewn-in groundsheet for added protection against mud and water and a mesh and canvas dual door system for added privacy, bug proofing and insulation. The inner tent covers half of the inside area of the tent, so it can comfortably fit a queen size mattress or a young family of four on camping mats.
Bug protection when the walls are rolled up
The ingenious inner tent fittings allow you to roll the tent walls up with the inner tent still in place. Use the mesh layer of the dual door system and let a breeze flow through your tent on scorching hot days whilst keeping bugs and insects out. The perfect addition for small families - stop little people crawling off without them overheating!
Matching Mesh Windows
The inner tent's mesh windows line up with the window flaps in the tent's walls and have a zip so you can open them, allowing you to easily open the wall windows for ventilation from inside the inner tent.
Main features of our 4.5m Inner Tent:
Lightweight, high-quality cotton canvas
Elasticated fittings so the inner tent can flex in the wind
Hangs from the centre pole "D-ring" (can't be fitted with a tea light chandelier in use)
Can be fitted in around three minutes without having to leave your tent
Takes up a half-moon of space opposite the tent door
Creates a separate 'clean' sleeping area
Three door settings: open, mesh only, or full canvas door flaps for added privacy
Sewn-in 10cm high groundsheet, providing another line of defence against water, dirt and insects
Our tents are covered by a twelve-month manufacturer's warranty.
For more detailed information please see the
tent warranty
section of our website.