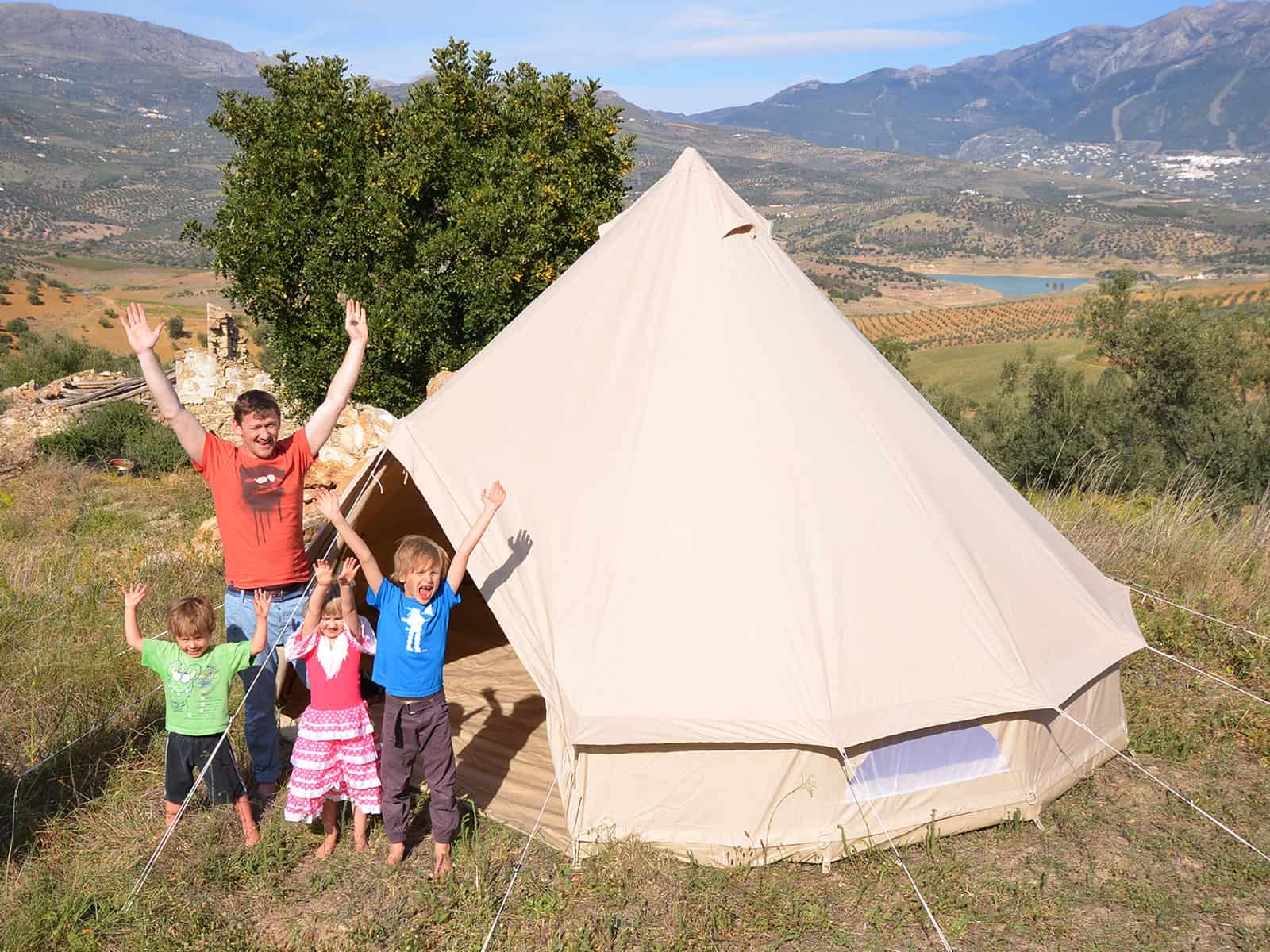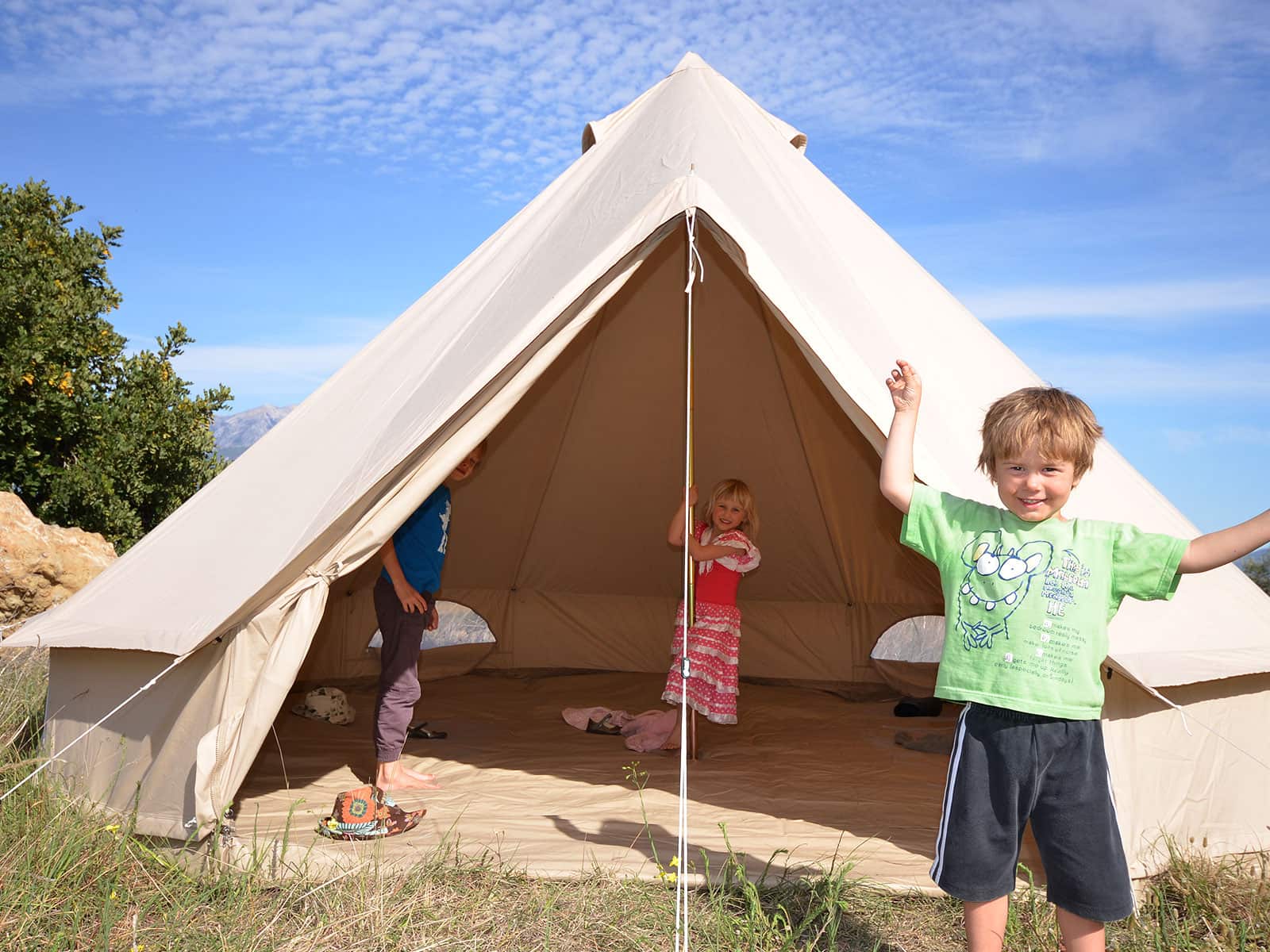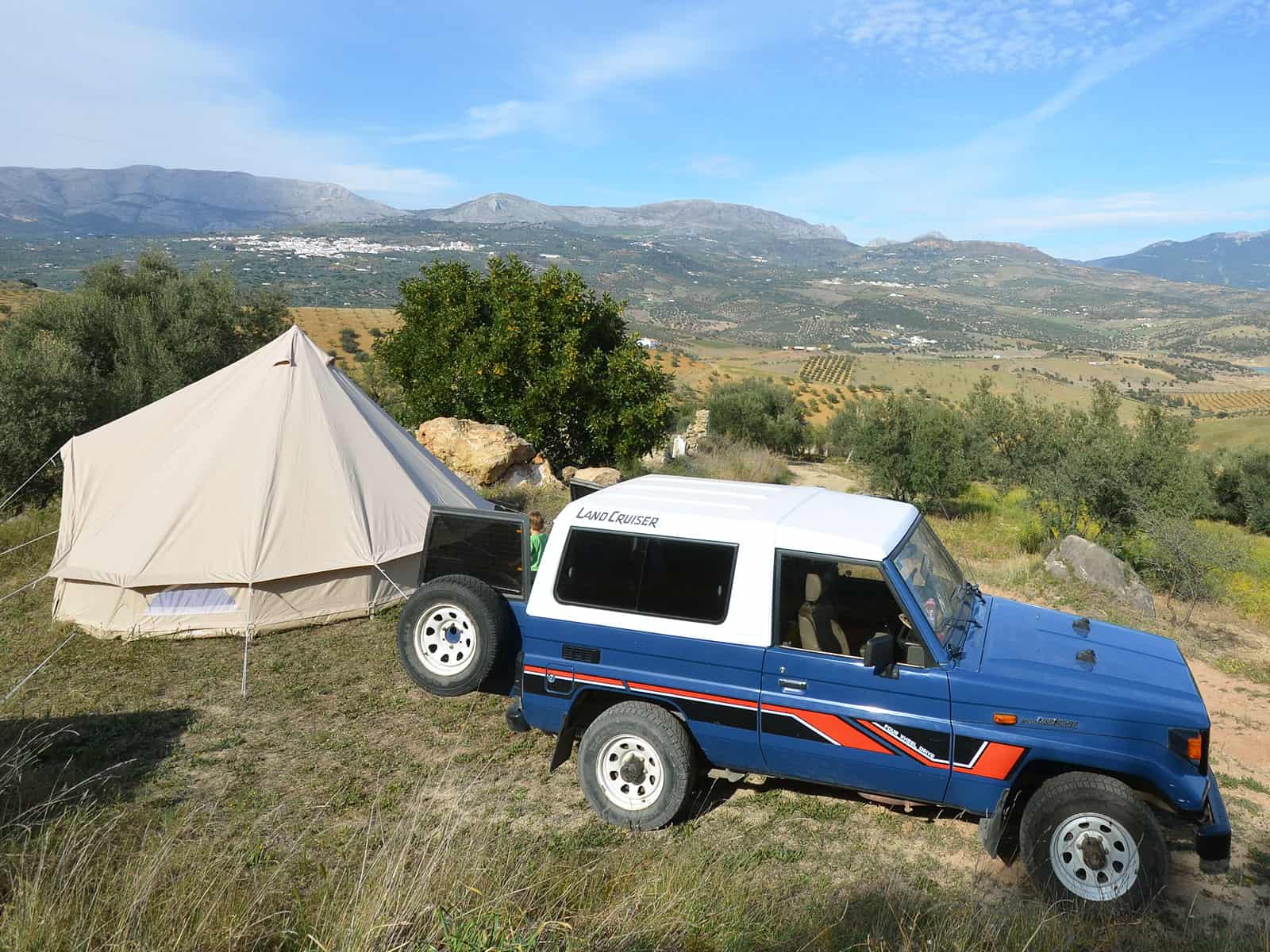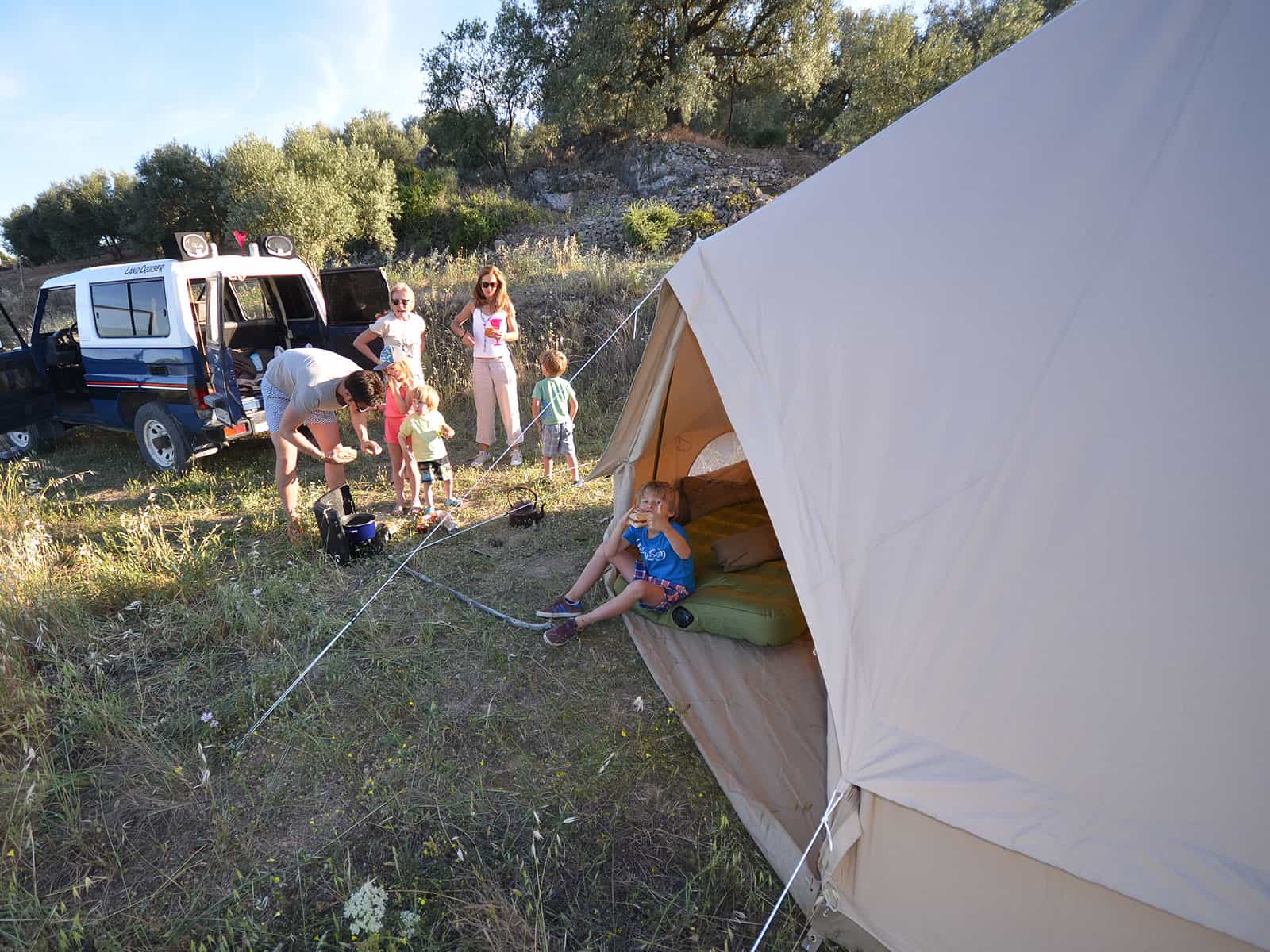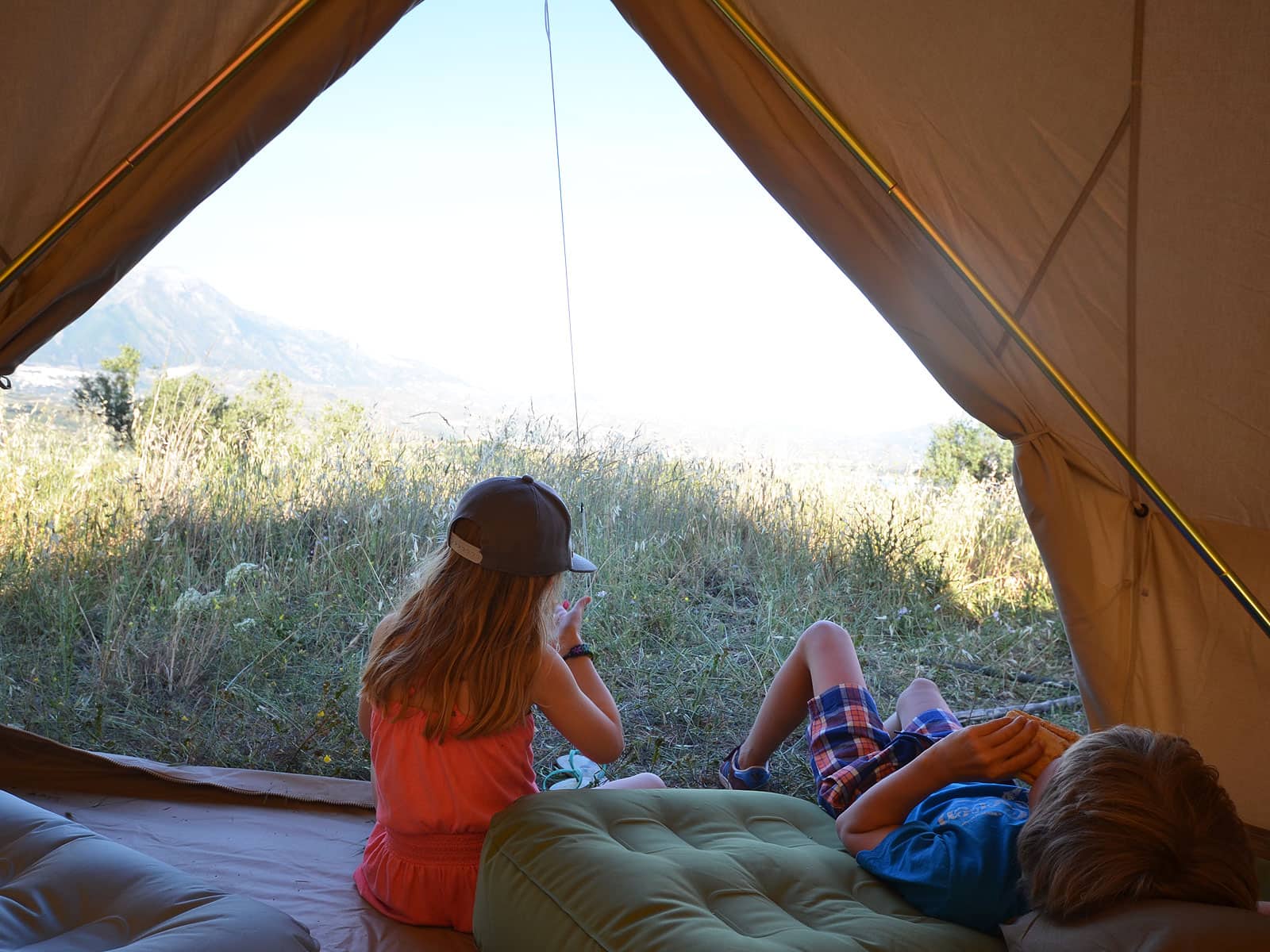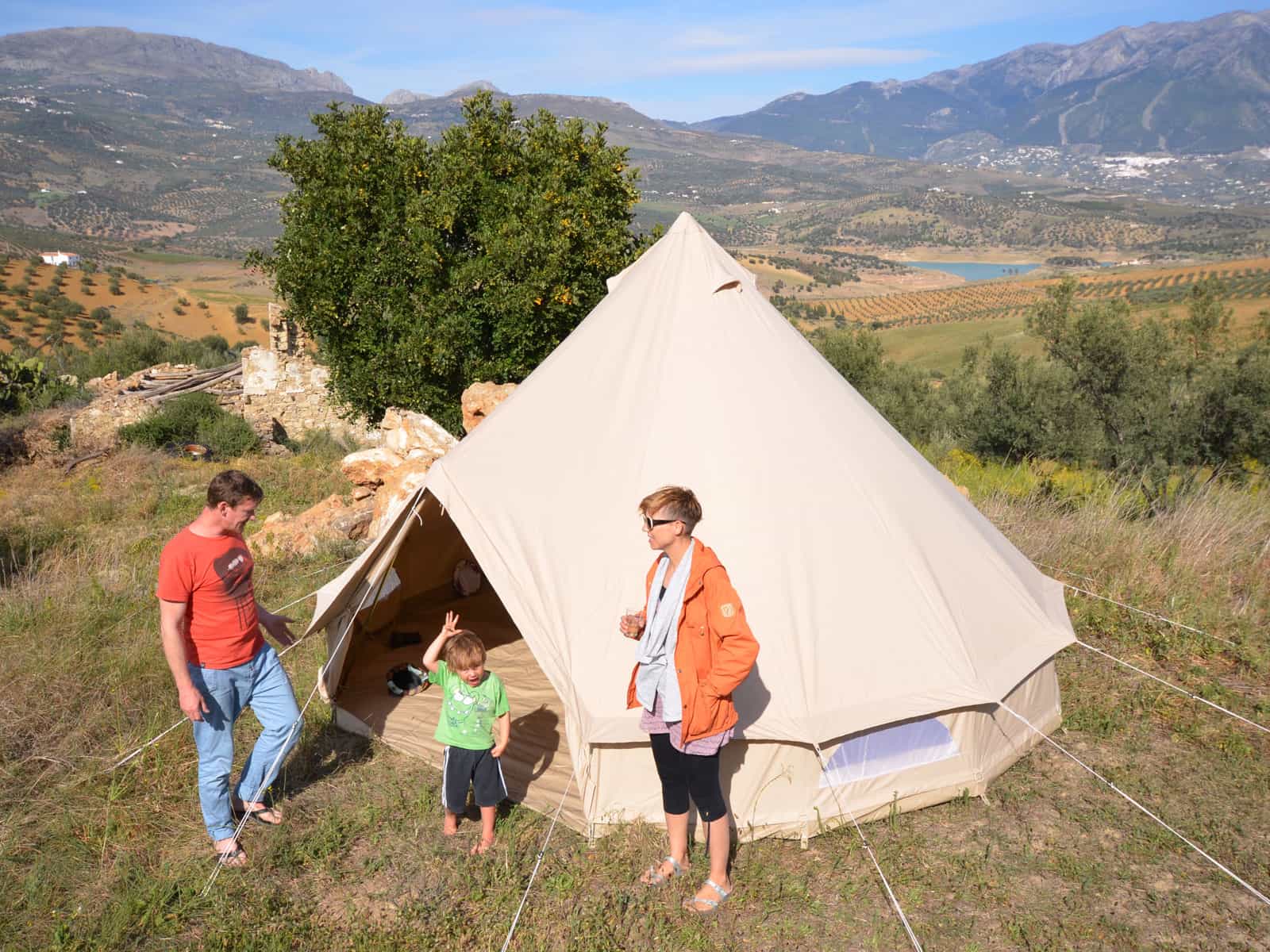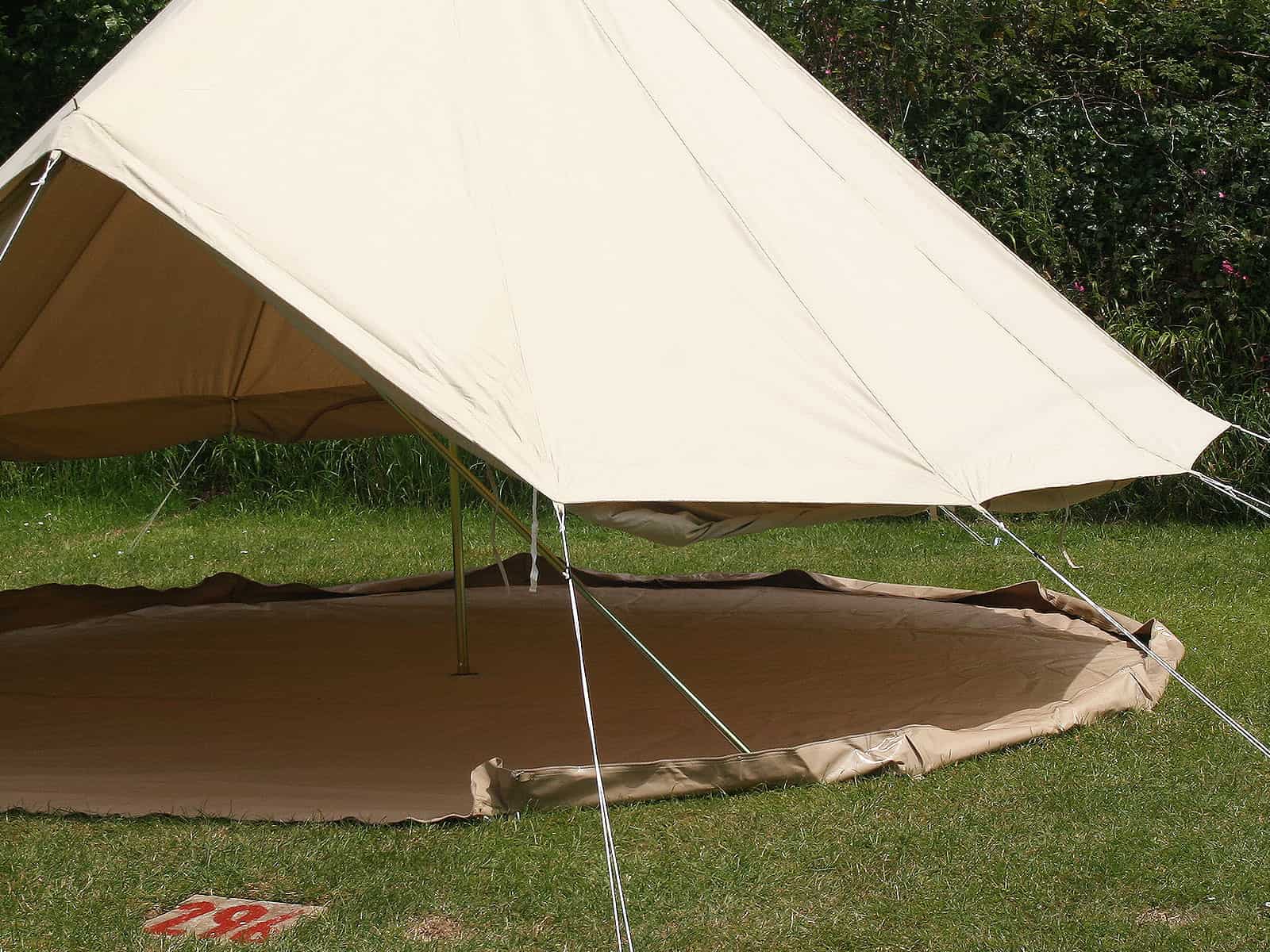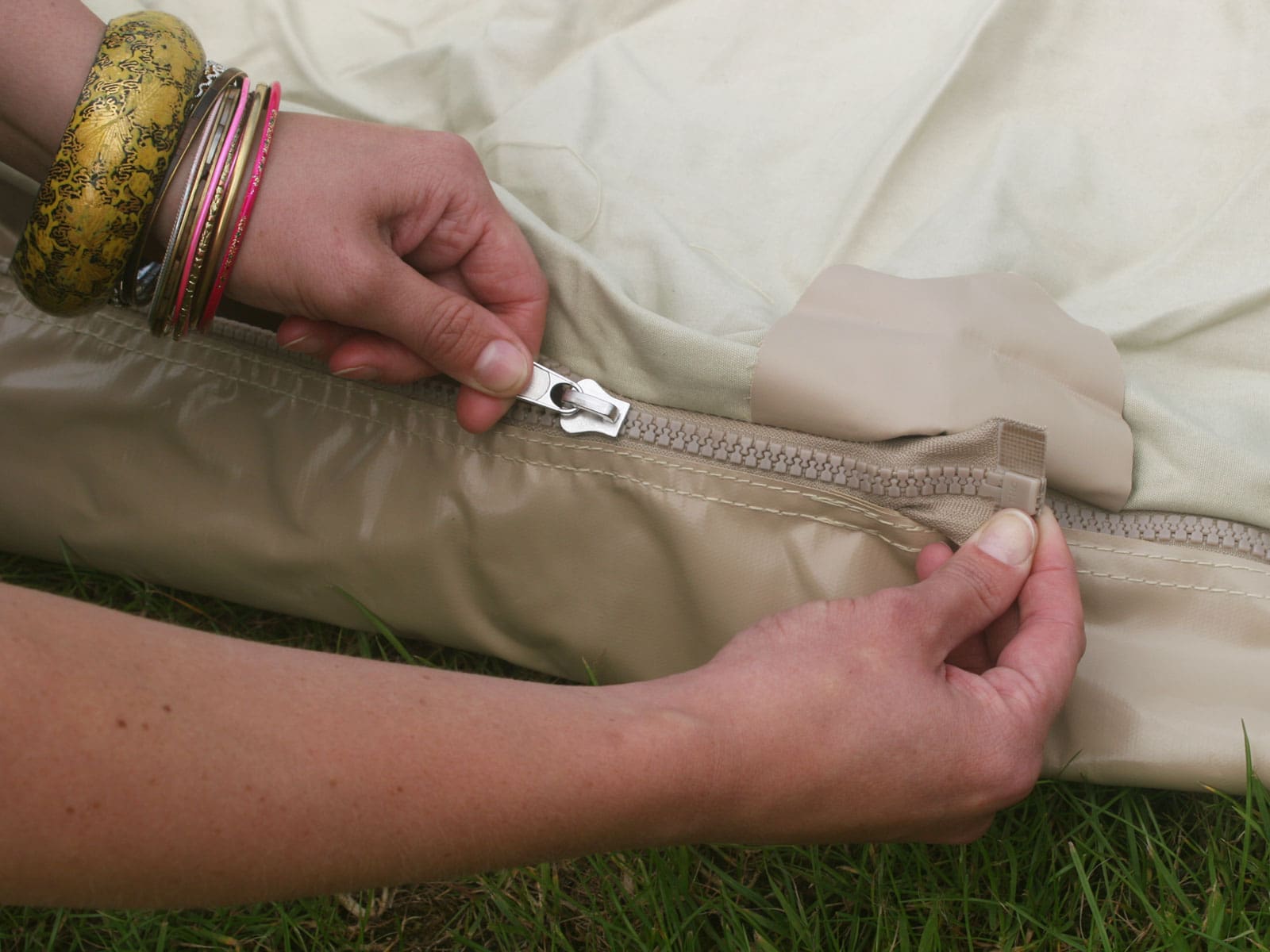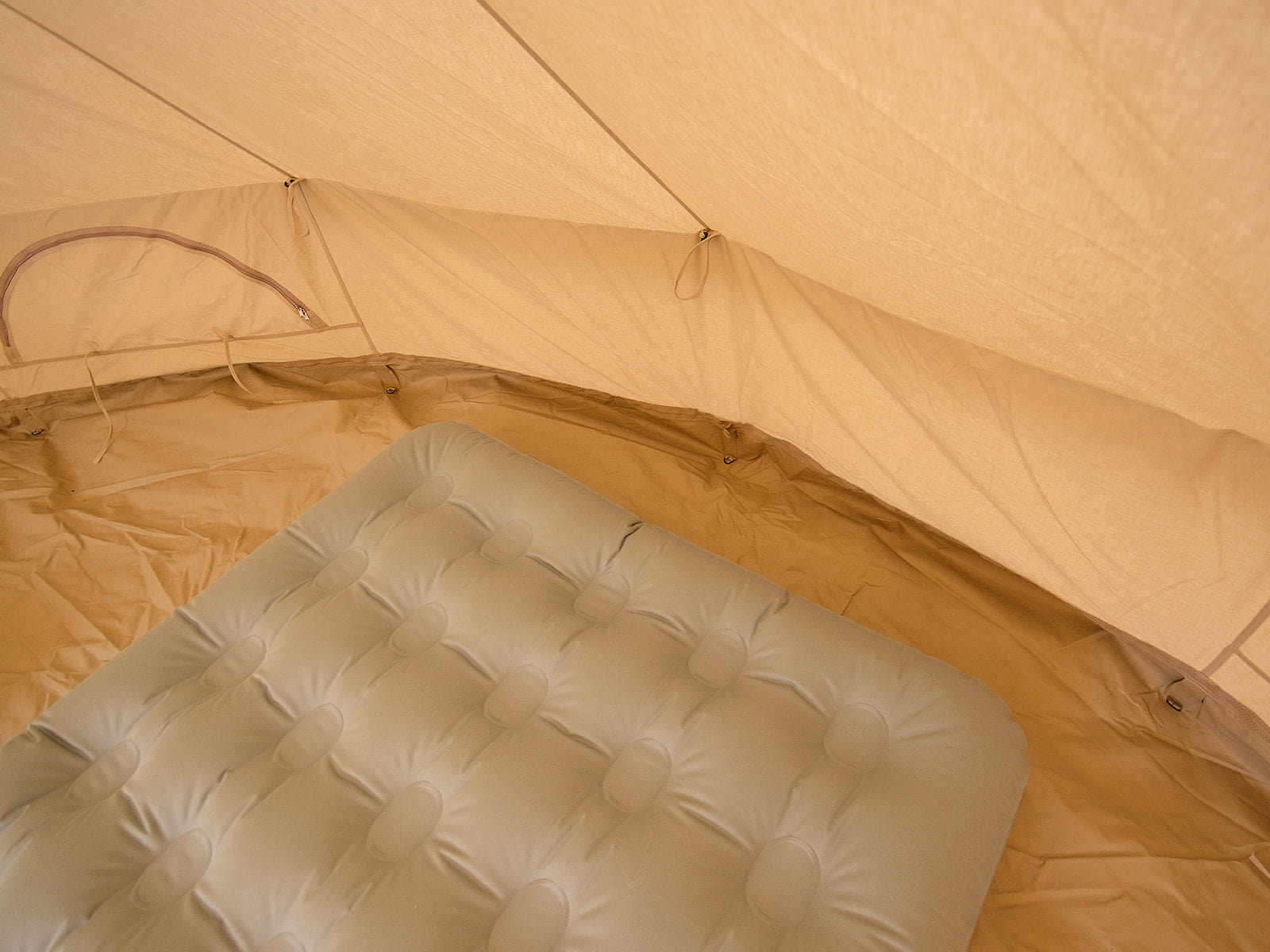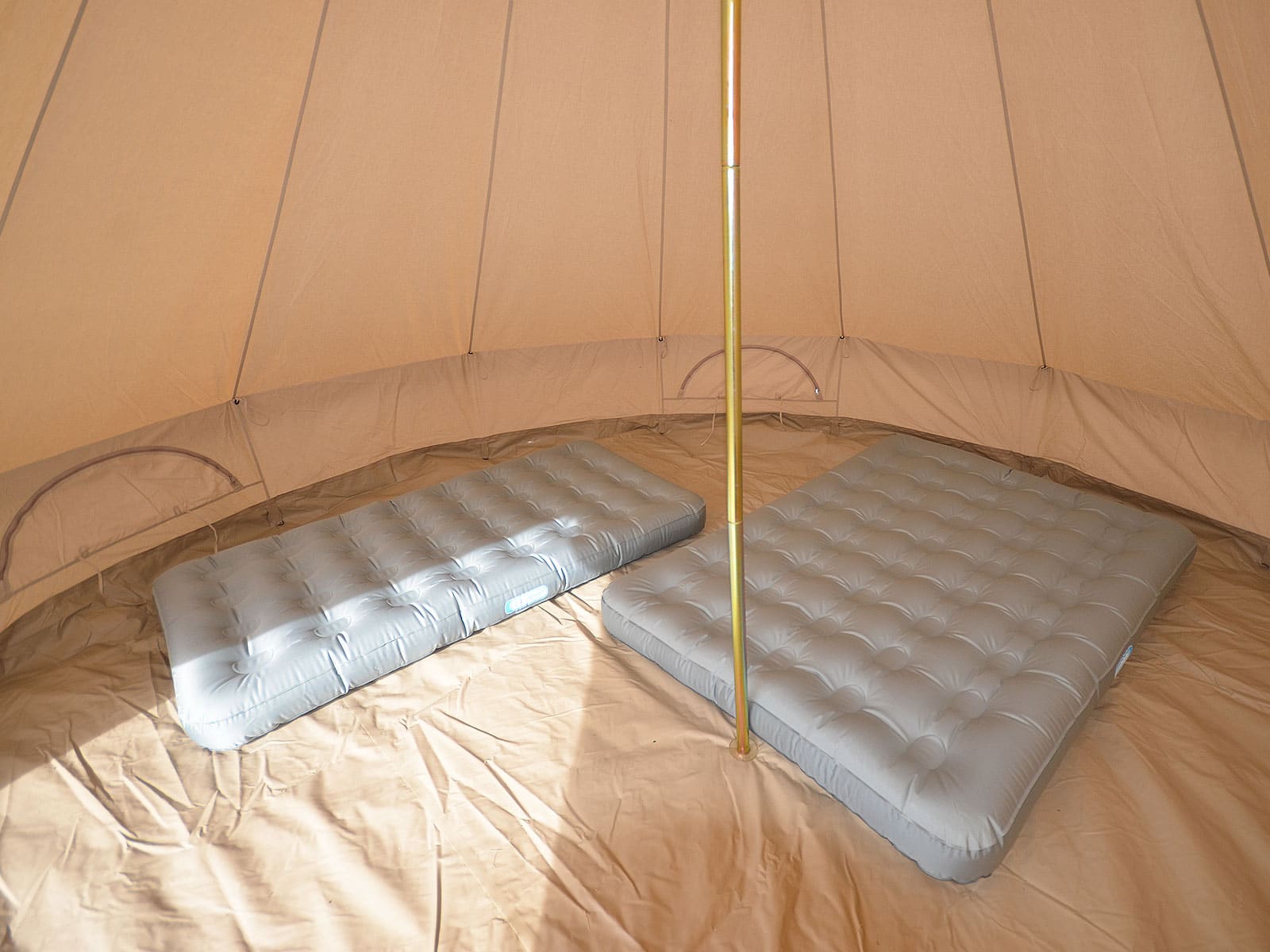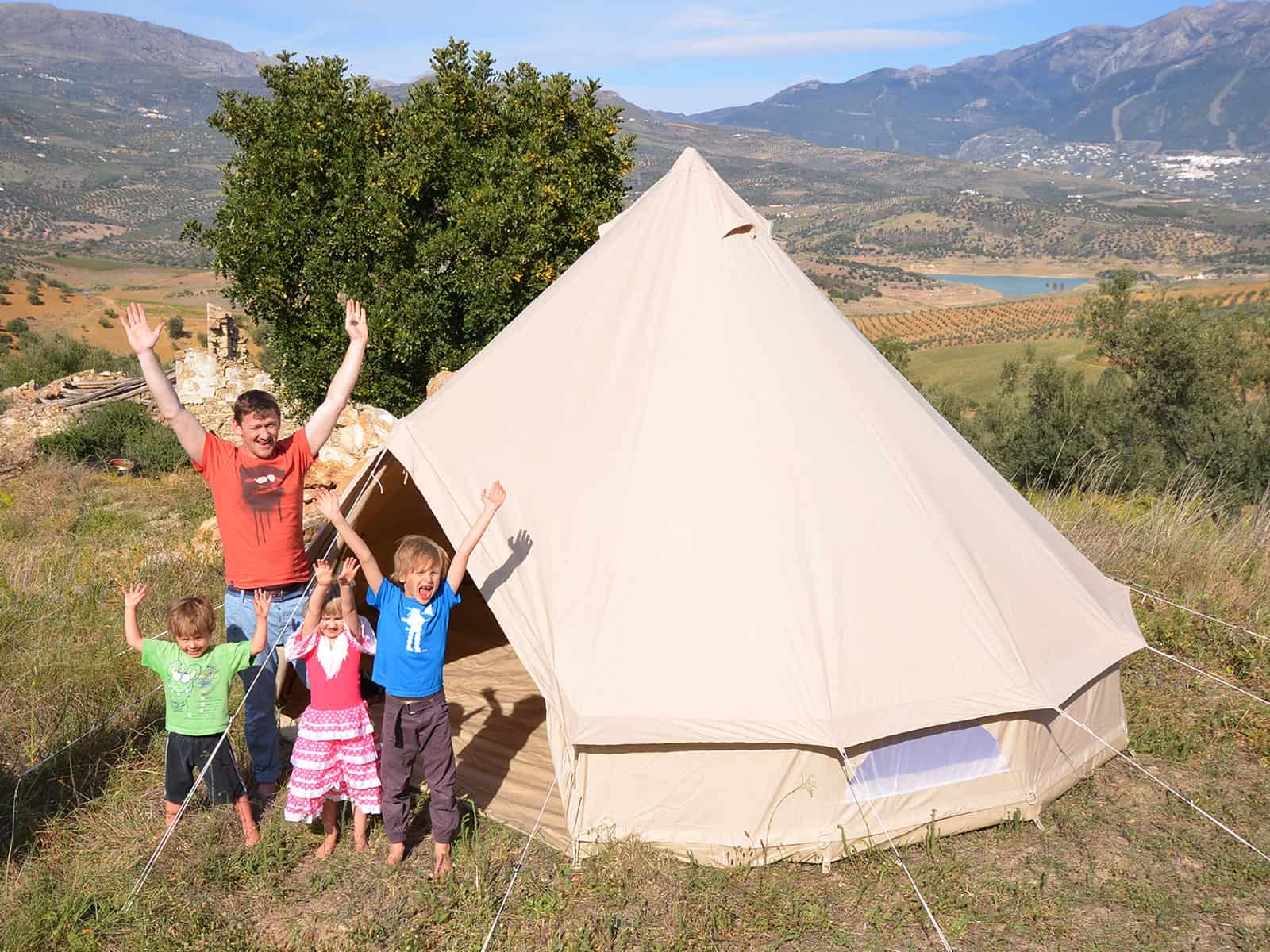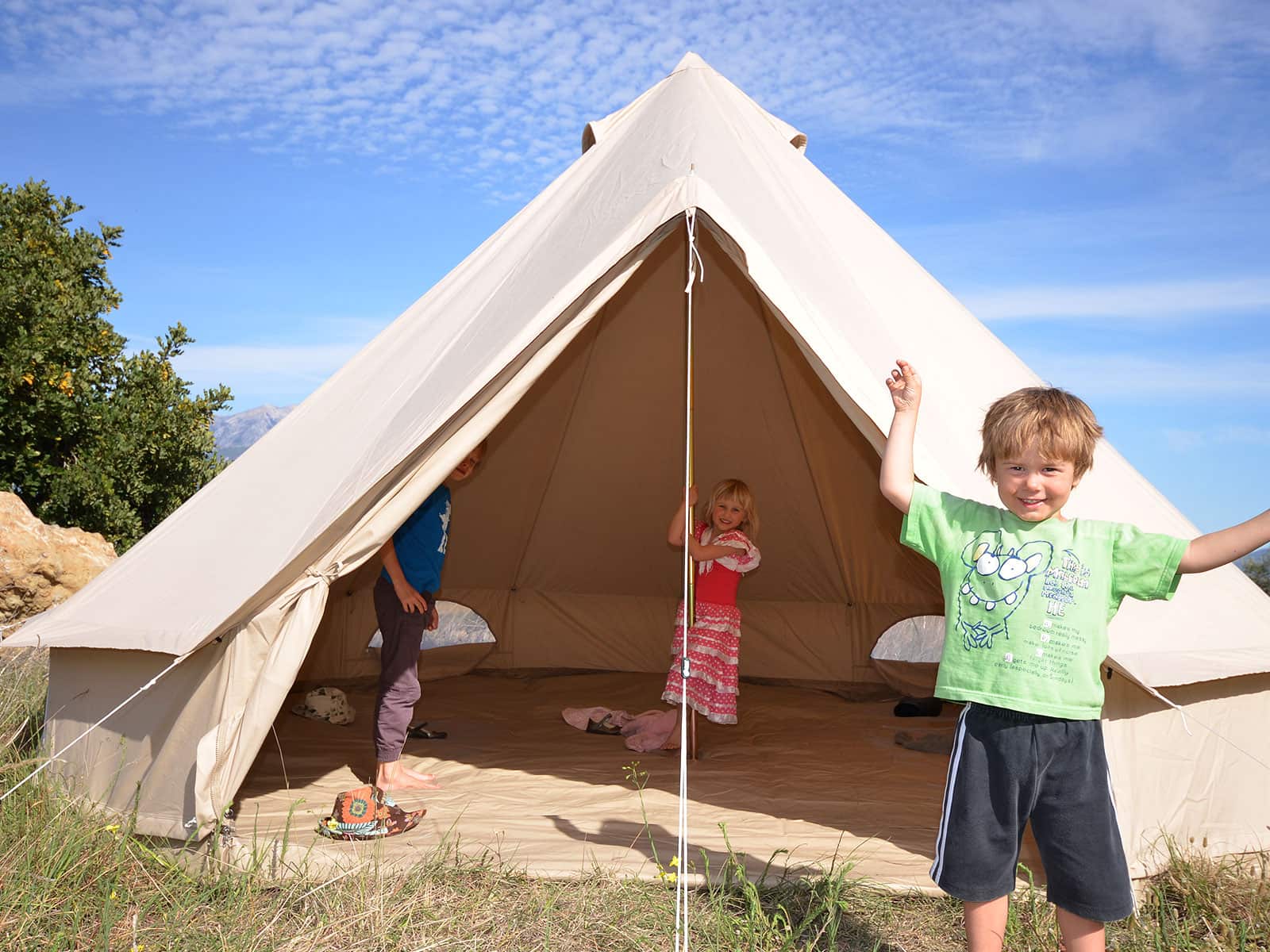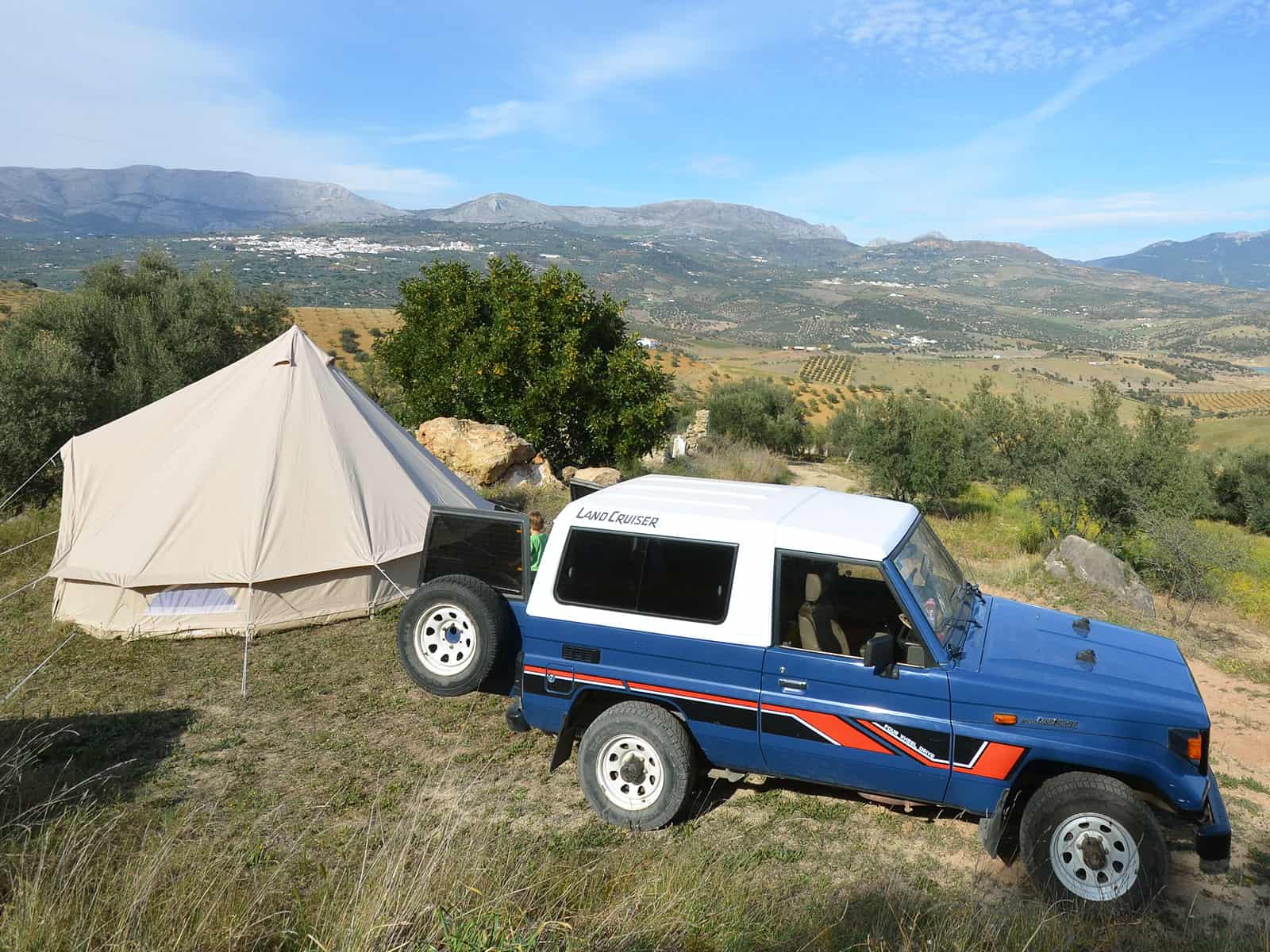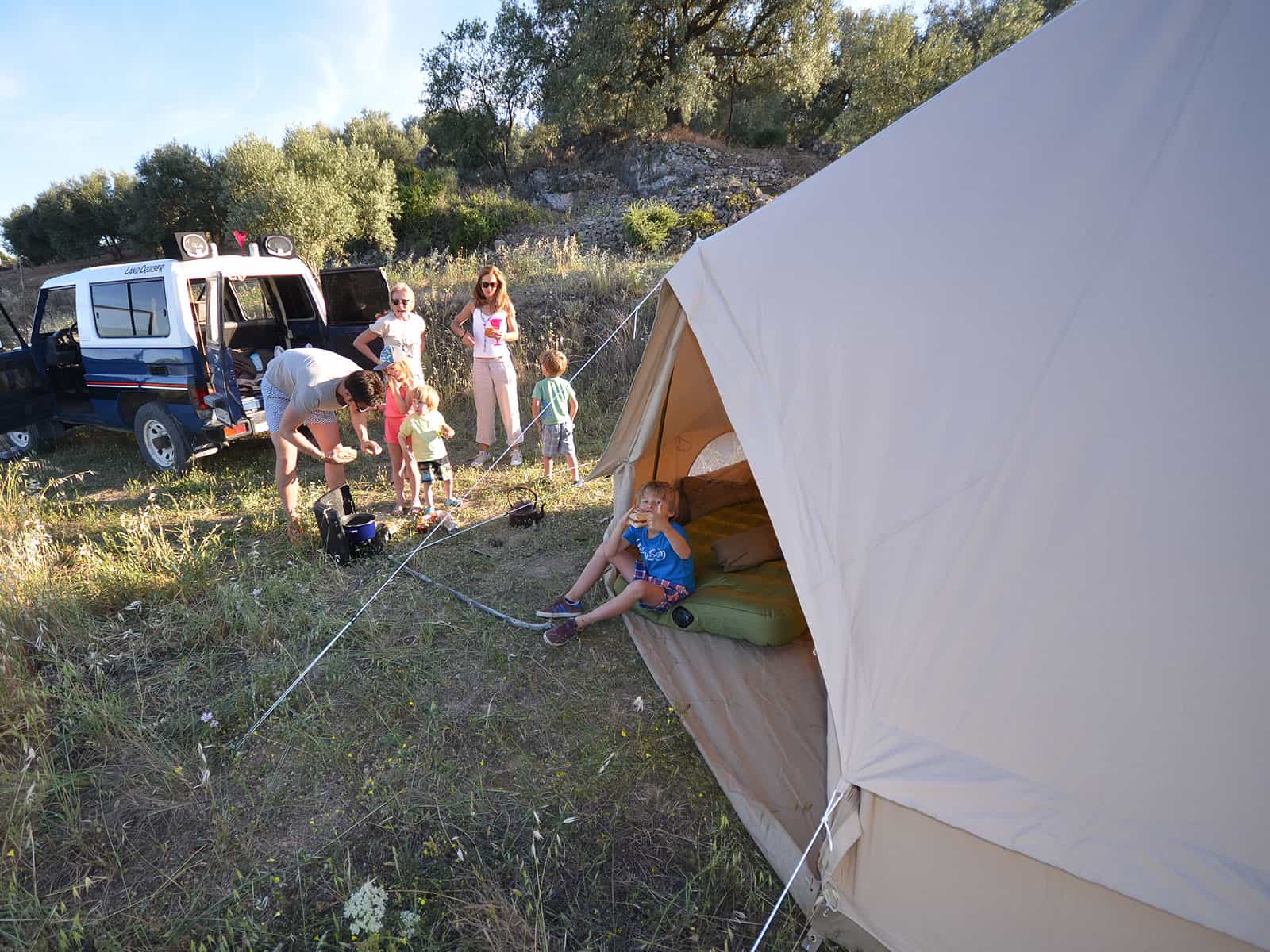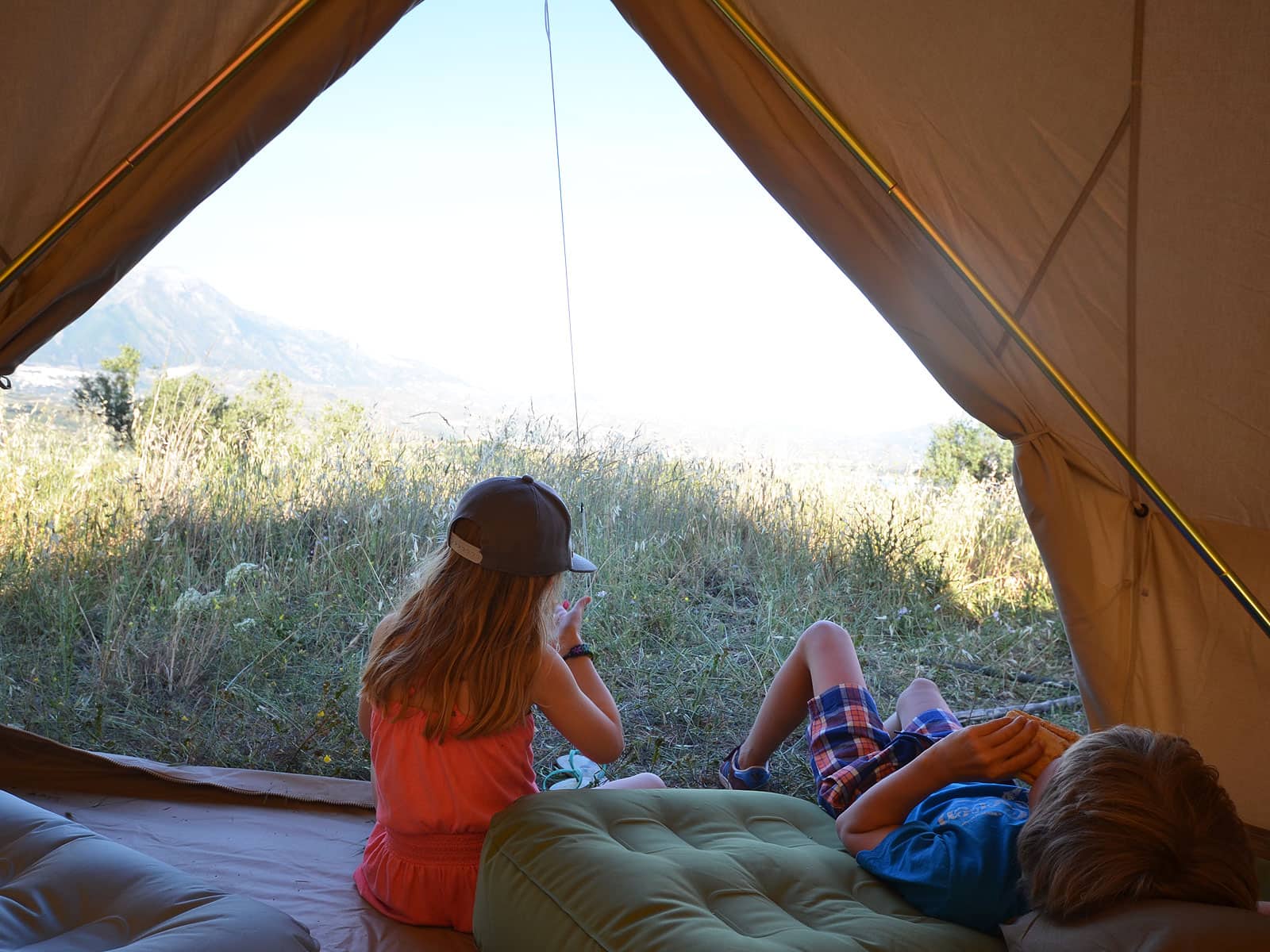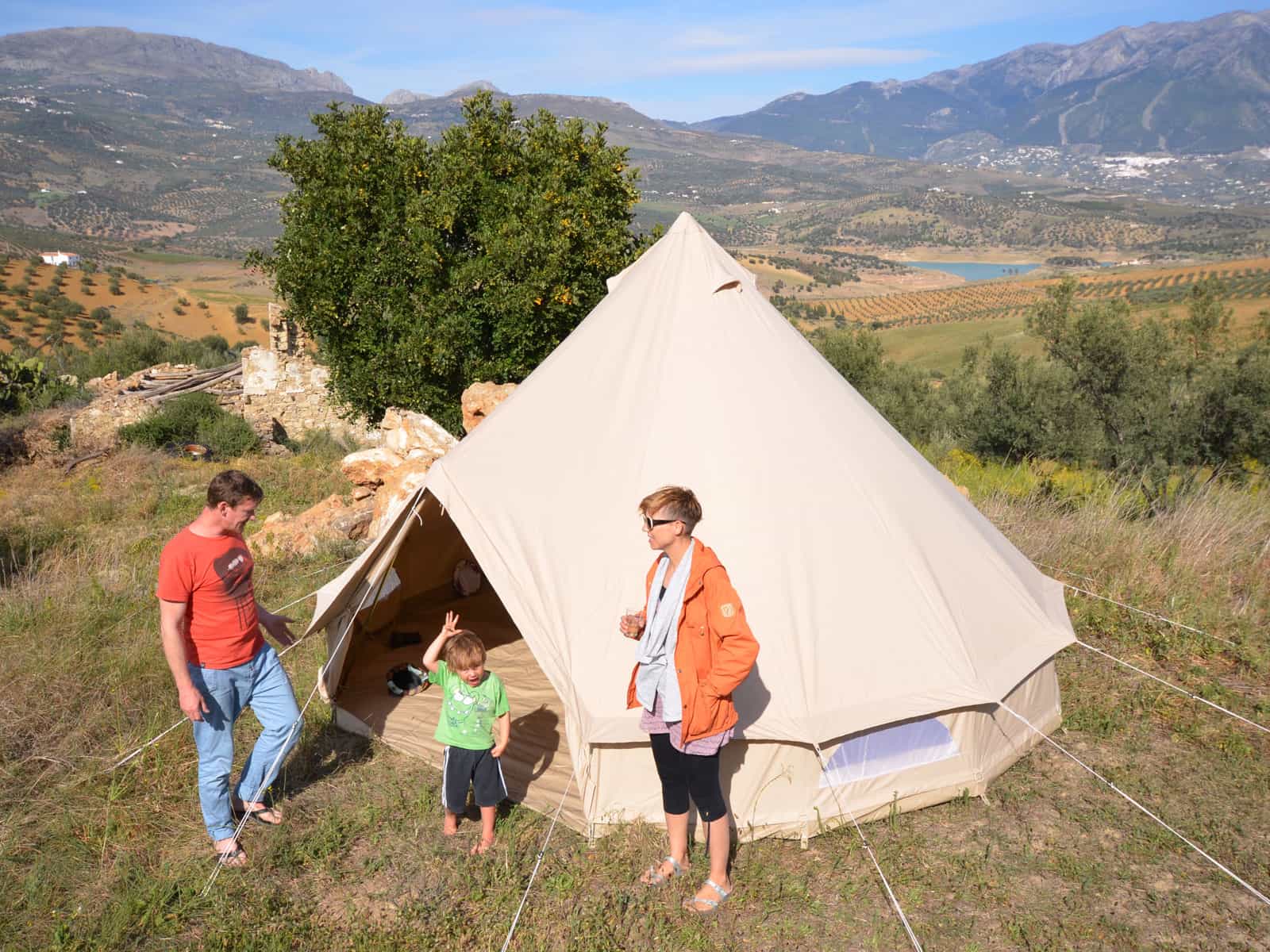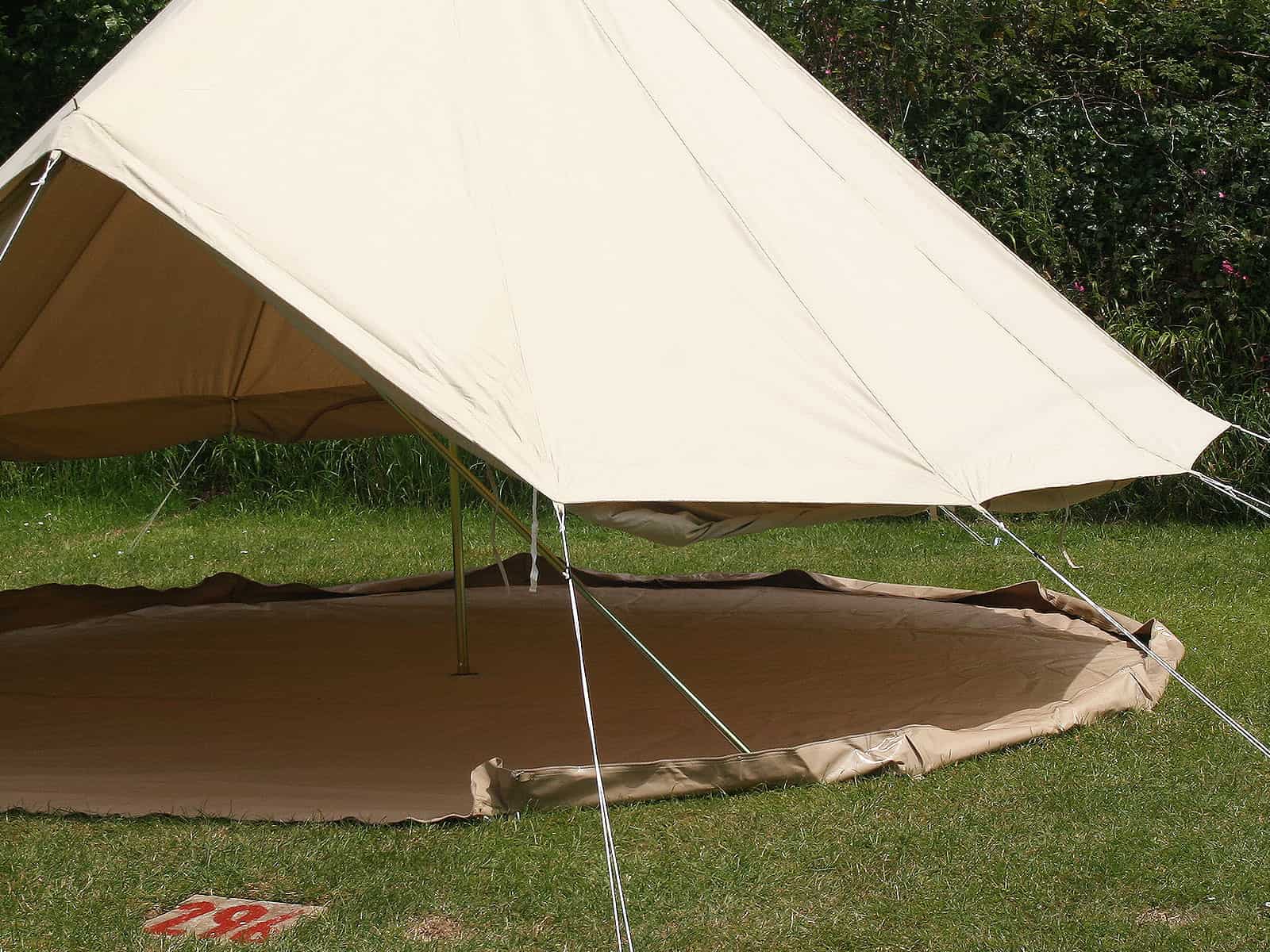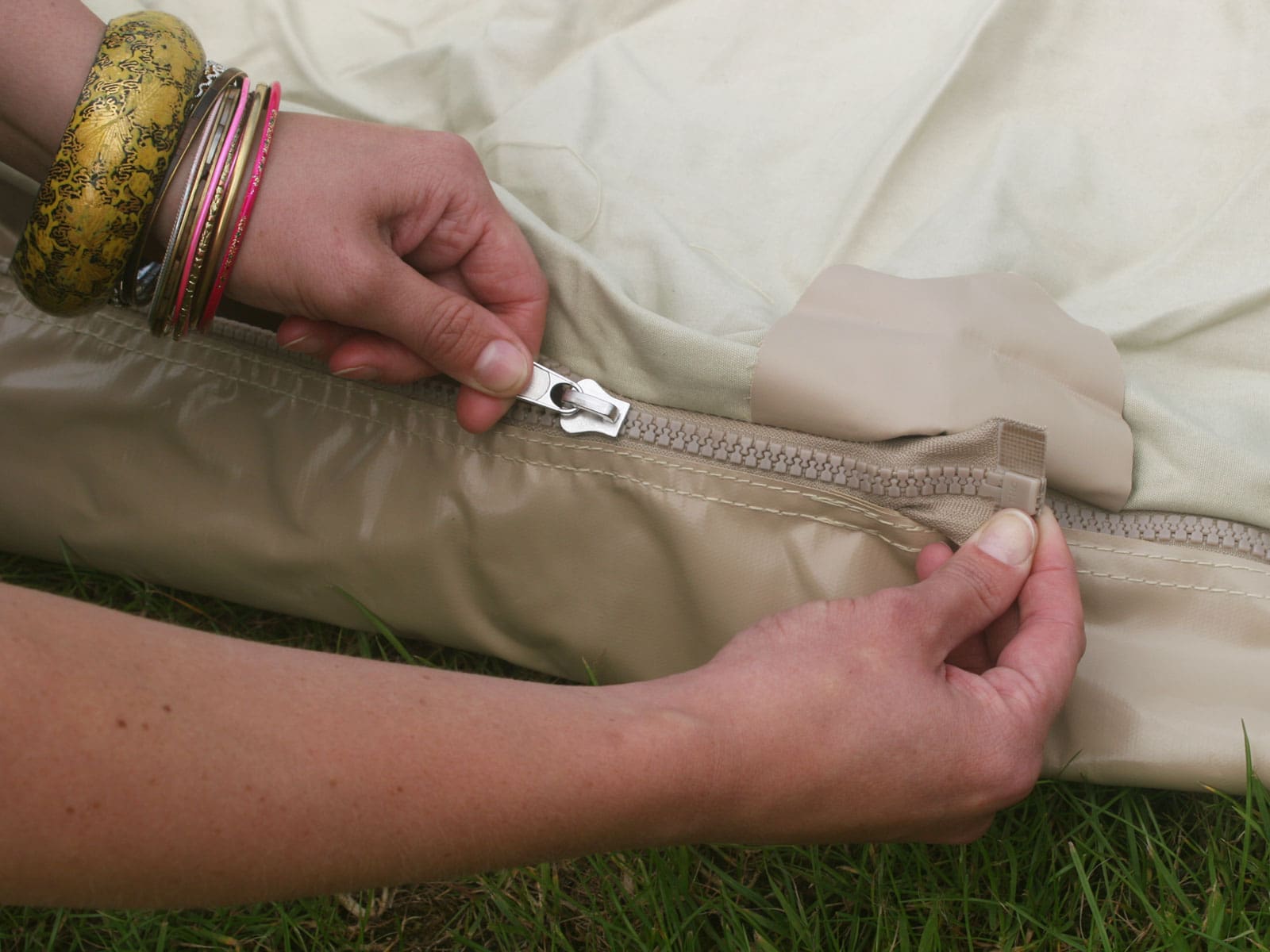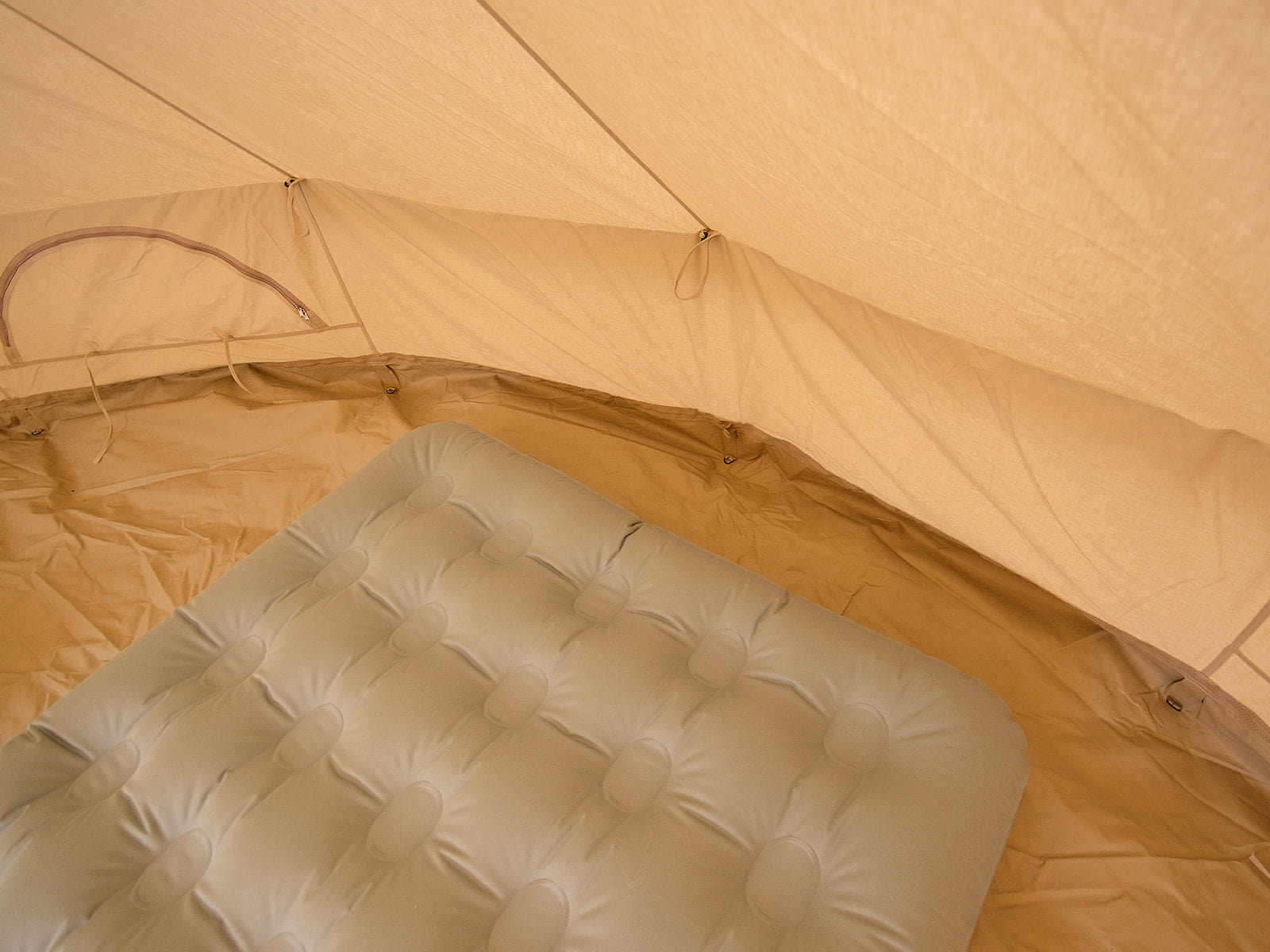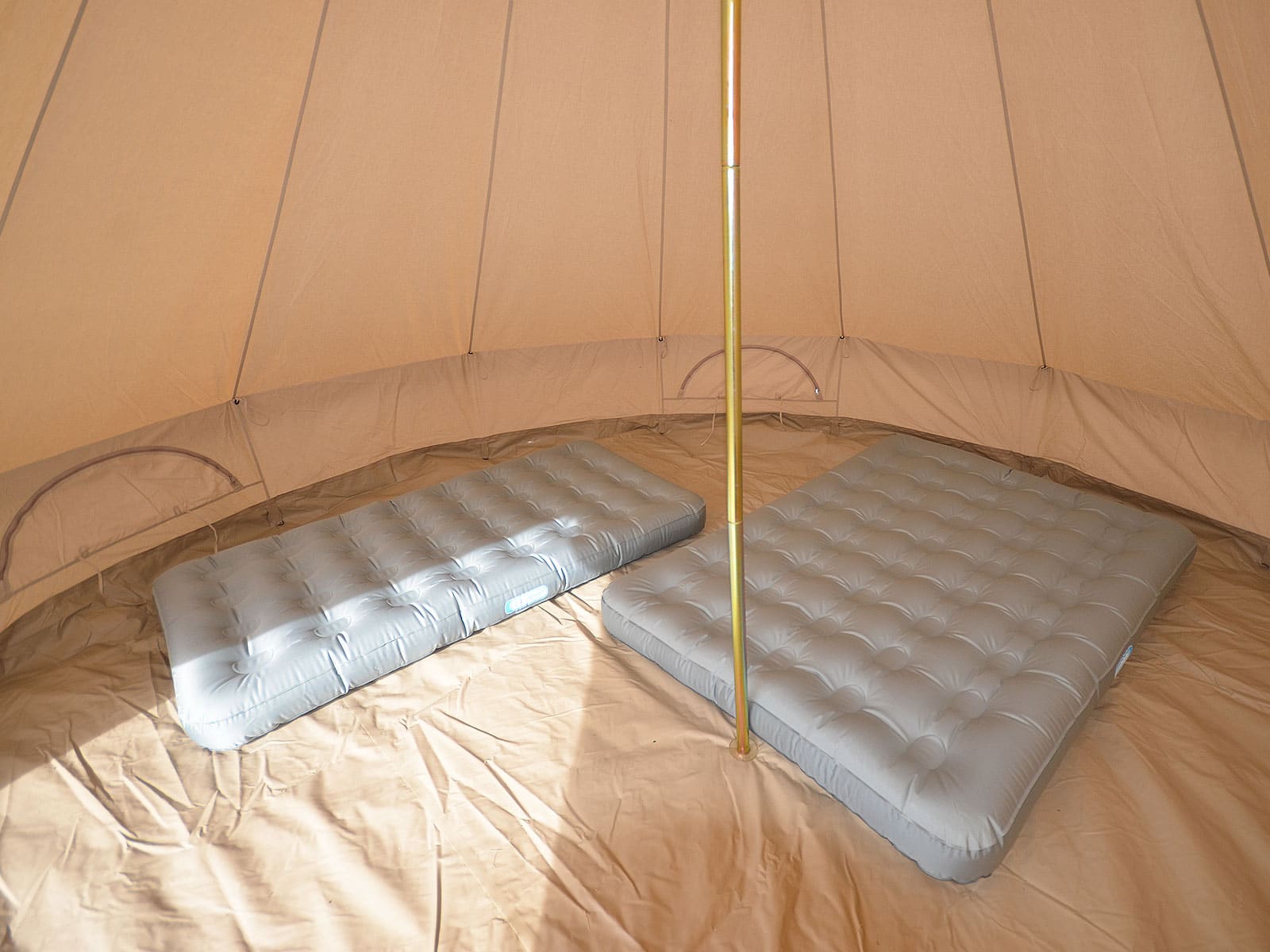 4.5 metre Ultimate Bell Tent
£669.00
4m too small? 5m too large? Our 'Inbetweener' 4.5m Ultimate is just right!
The extra half meter diameter easily keeps mattresses corners away from the walls
Heavy-duty 'bath-tub' groundsheet with zipped-in walls
275cm centre pole gives just that little more usable headroom
Secure the tent when you're by padlocking the zips together
Description
Dimensions & Features
FAQ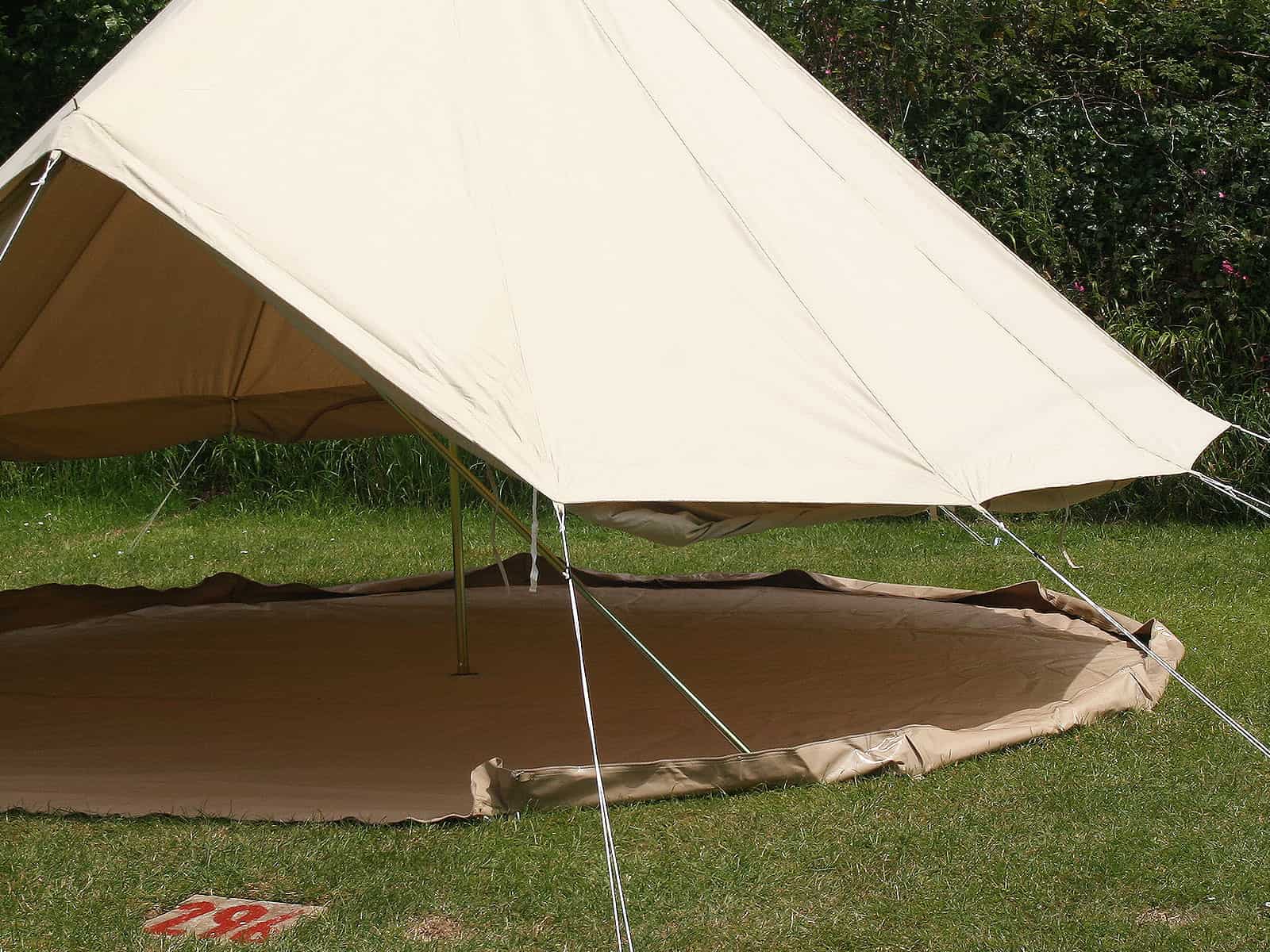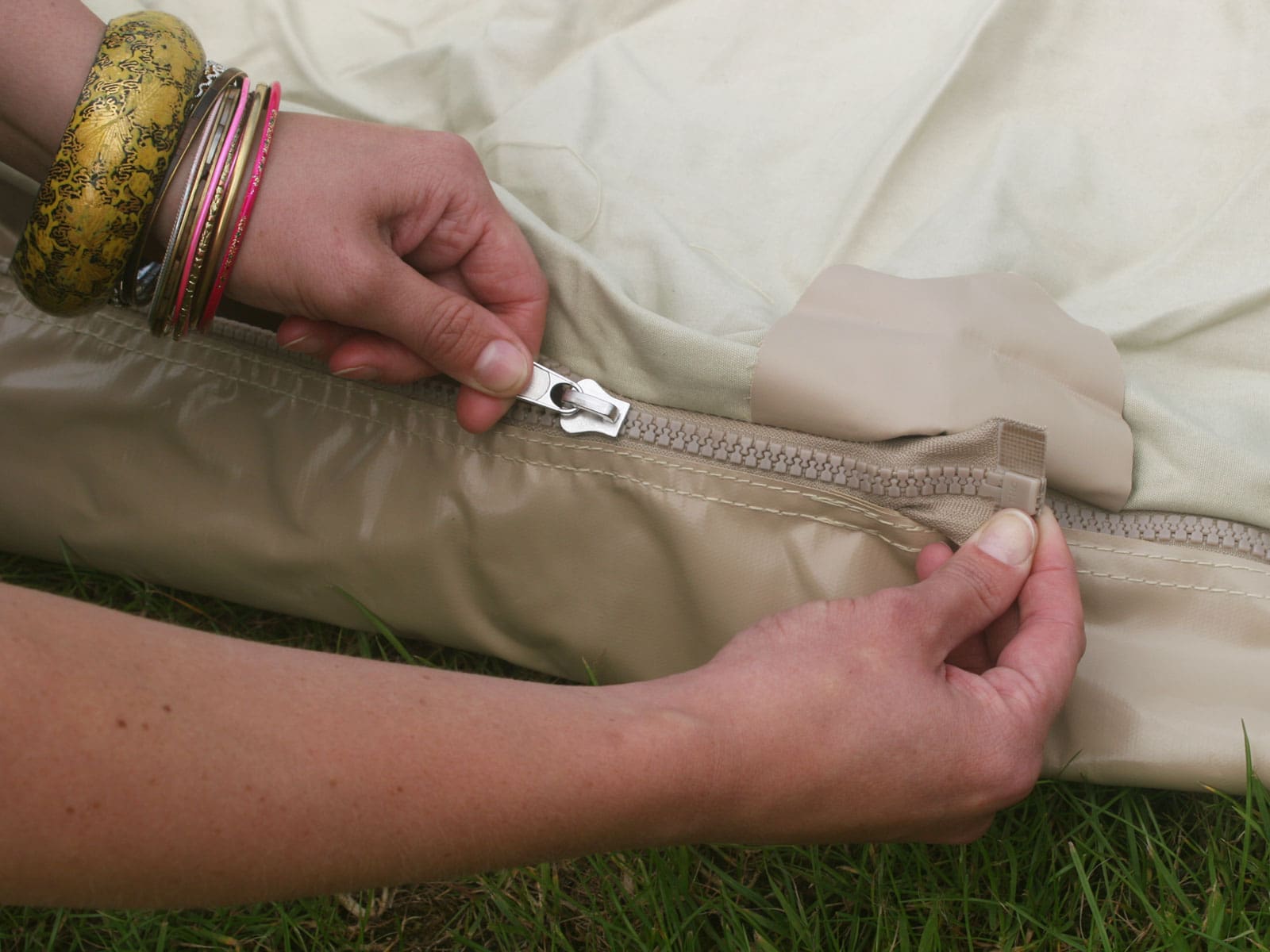 We created the 'Inbetweener' 4.5 m Bell Tent for those who wanted a little more space than the 4m, but not as much as the substantial 18m2 floor space of the 5m. Being an Ultimate Bell Tent, you get the "Best of Both Worlds" with the heavy-duty "bath-tub" groundsheet and the hidden zip so you can roll the walls up on a sweltering afternoon. Our 4.5m range makes for a generous 'glamping' tent for four or a camping tent for seven on roll mats.
More space for full-size glamping mattresses
The extra diameter means that a full size domestic queen-size mattress will fit comfortably in any configuration without worrying about the corners touching the walls. This extra space also makes it much easier to two full-size singles alongside the queen-size mattress while still having room to move around.
An impressive, flexible inside space
The 275cm centre pole and a 4.5 meter will accommodate up to seven adults in camping mode, four in glamping mode or a palatial space for two. In glamping mode, it will even fit a king-size bed opposite the door and still leave room for a stove and other accessories. Why not deck it out? Throw some rugs on the floor, add a tea light chandelier and some of our hand-painted Indian tables - you'll never want to leave!
A quality tent come rain or shine
Being one of our Ultimate models means this 4.5m gives you the "Best of Both Worlds". Like a Deluxe, you get the security of a heavy-duty flood-resistant groundsheet that comes up 10cm from the floor.
With the Ultimate's hidden zip, you can also detach the walls and roll them up for ventilation as you can with the Standard.
Main features of our 4.5m Ultimate:
Walls unzip and roll up to let the cooling breeze wash through
275 cm centre pole offers ample headroom
Can be pitched by one person in around 15 minutes
Has all the fittings for an optional inner tent
Integrated centre pole 'D' ring ideal for accessories such as tea light chandeliers, when no inner tent is in place
Zip-in windows/air vents, complete with mesh mosquito nets
Can accommodate a stove by Installing a Flashing Kit/Stove Hole
Made from 285gsm 100% unbleached, natural, breathable cotton canvas
Heavy-duty 540gsm "bath-tub" zipped-in groundsheet
Treated to be water, UV and mould resistant
Our premium canvas has a 3000mm Hydrostatic Head (HH)
Our heavy-duty groundsheets are over 10,000mm Hydrostatic Head (HH)
Tested to BS5852 fire retardancy standards
Our tents are covered by a twelve-month manufacturer's warranty.
For more detailed information please see the
tent warranty
section of our website.