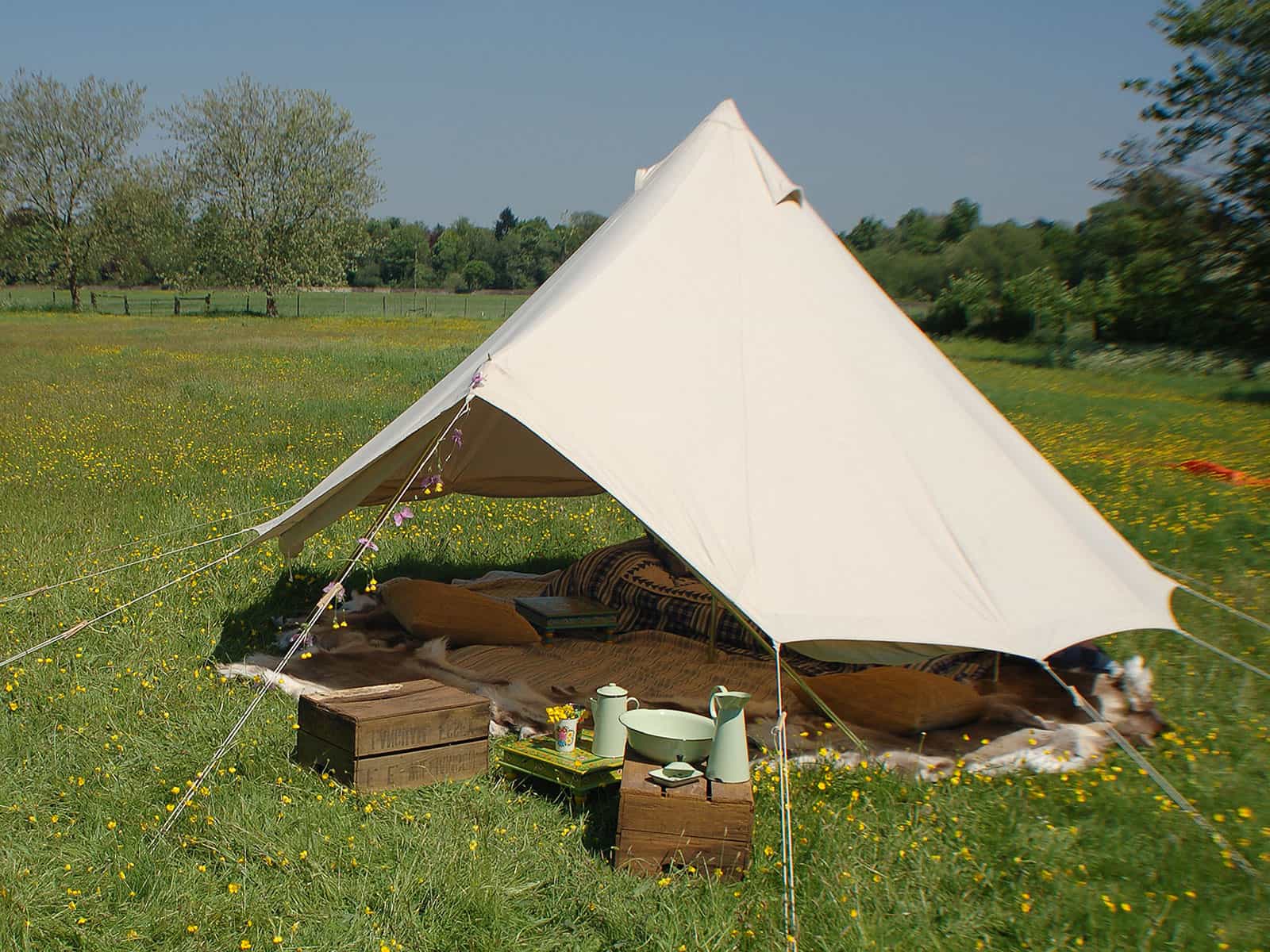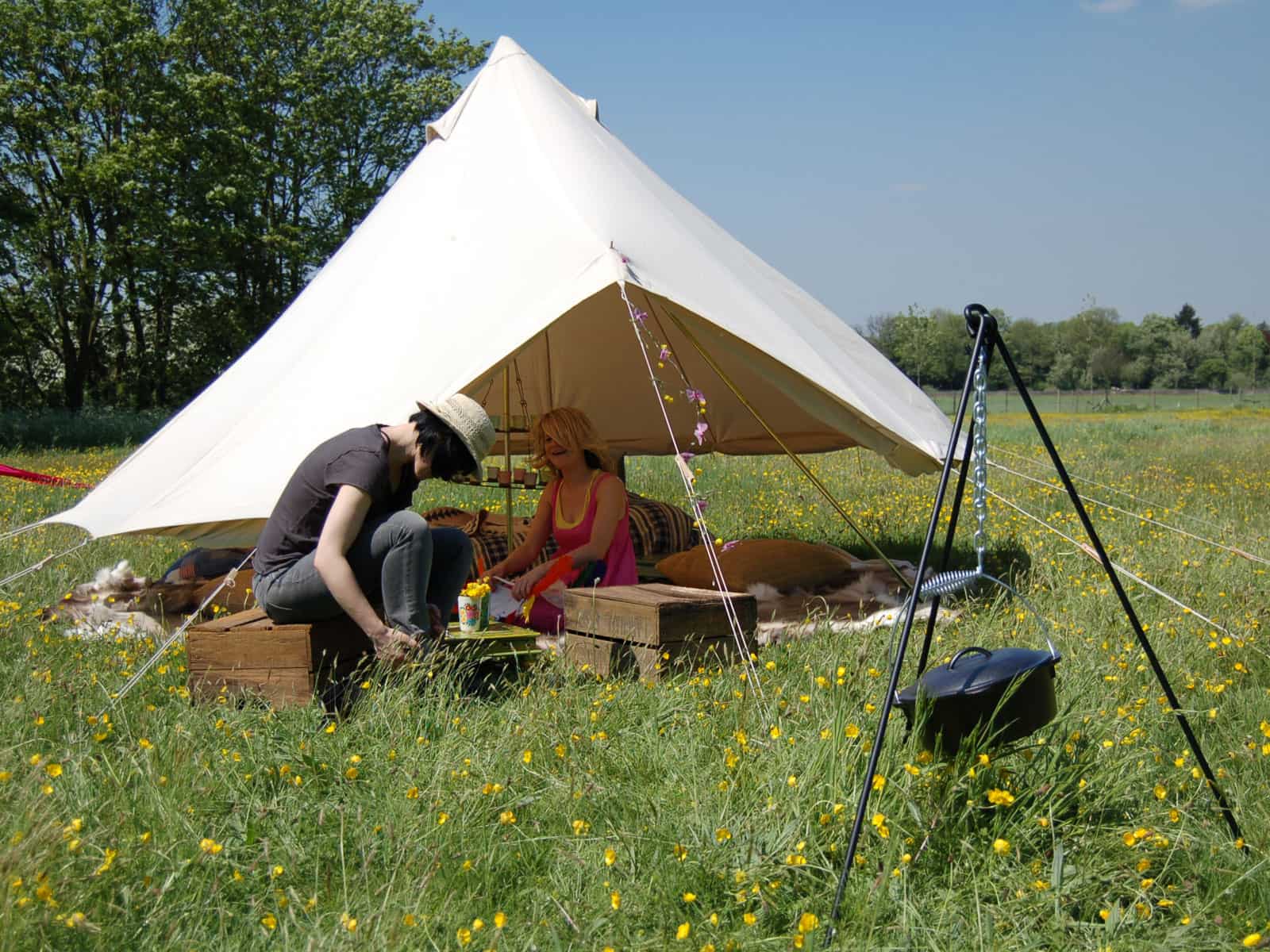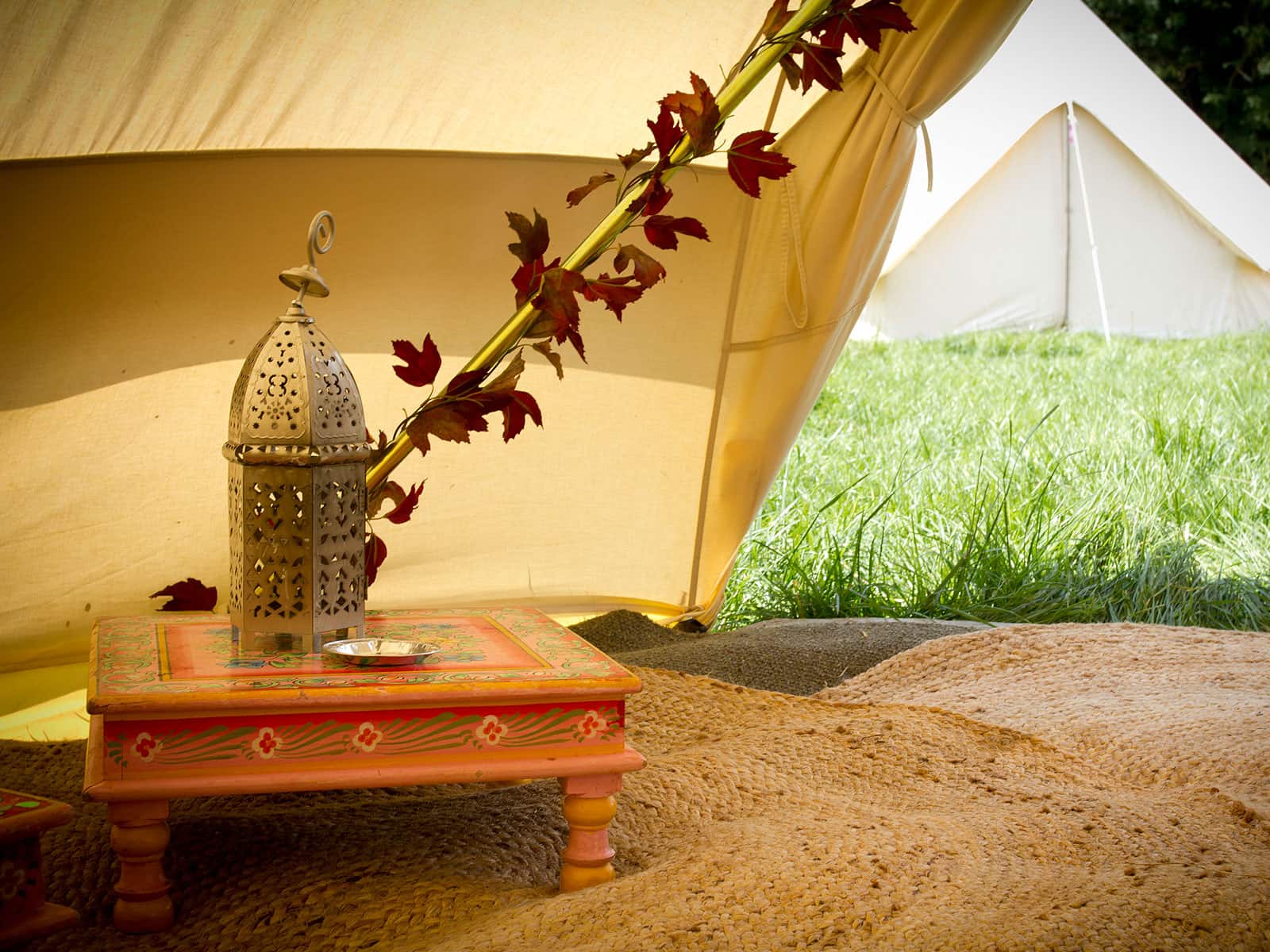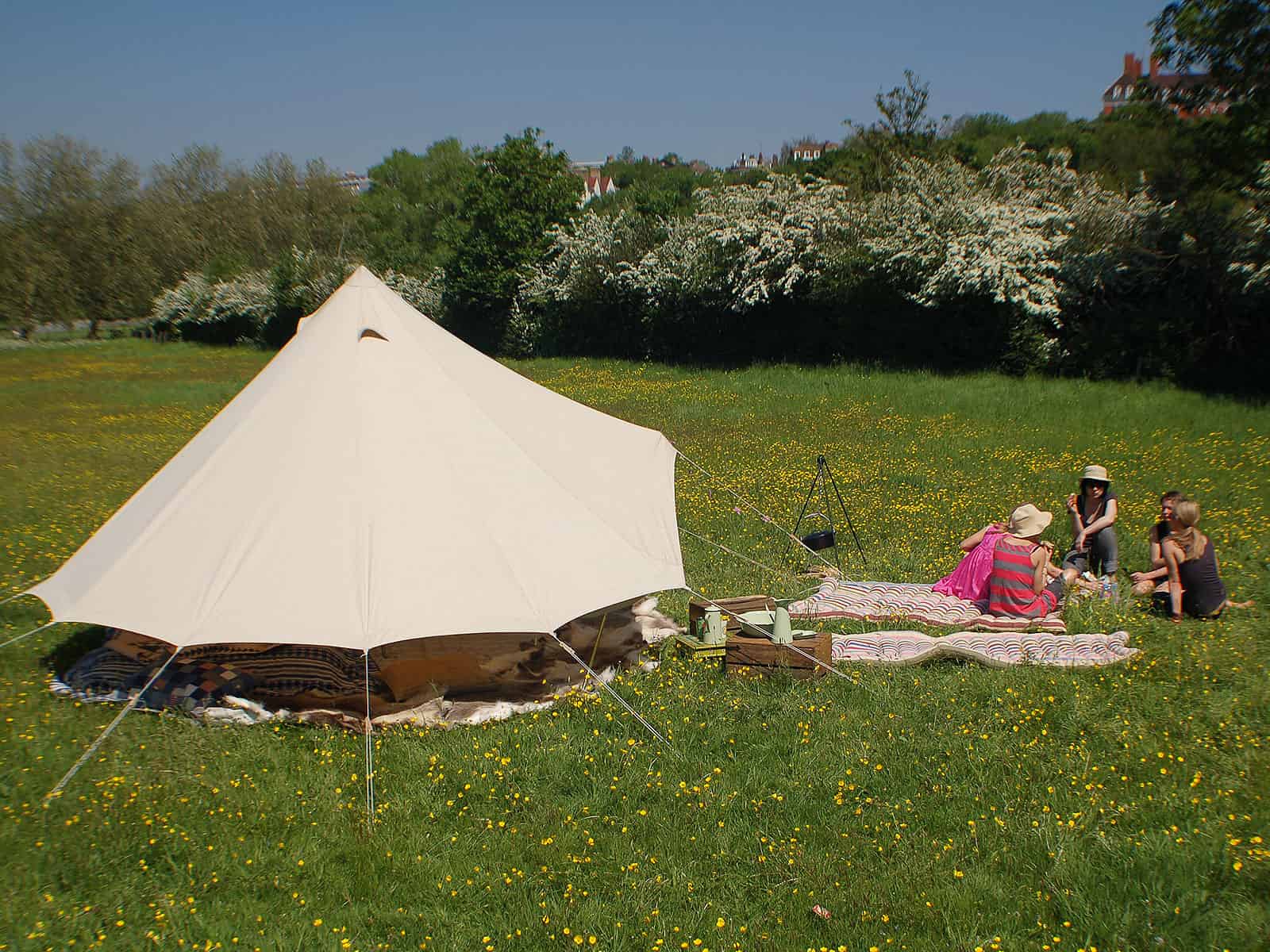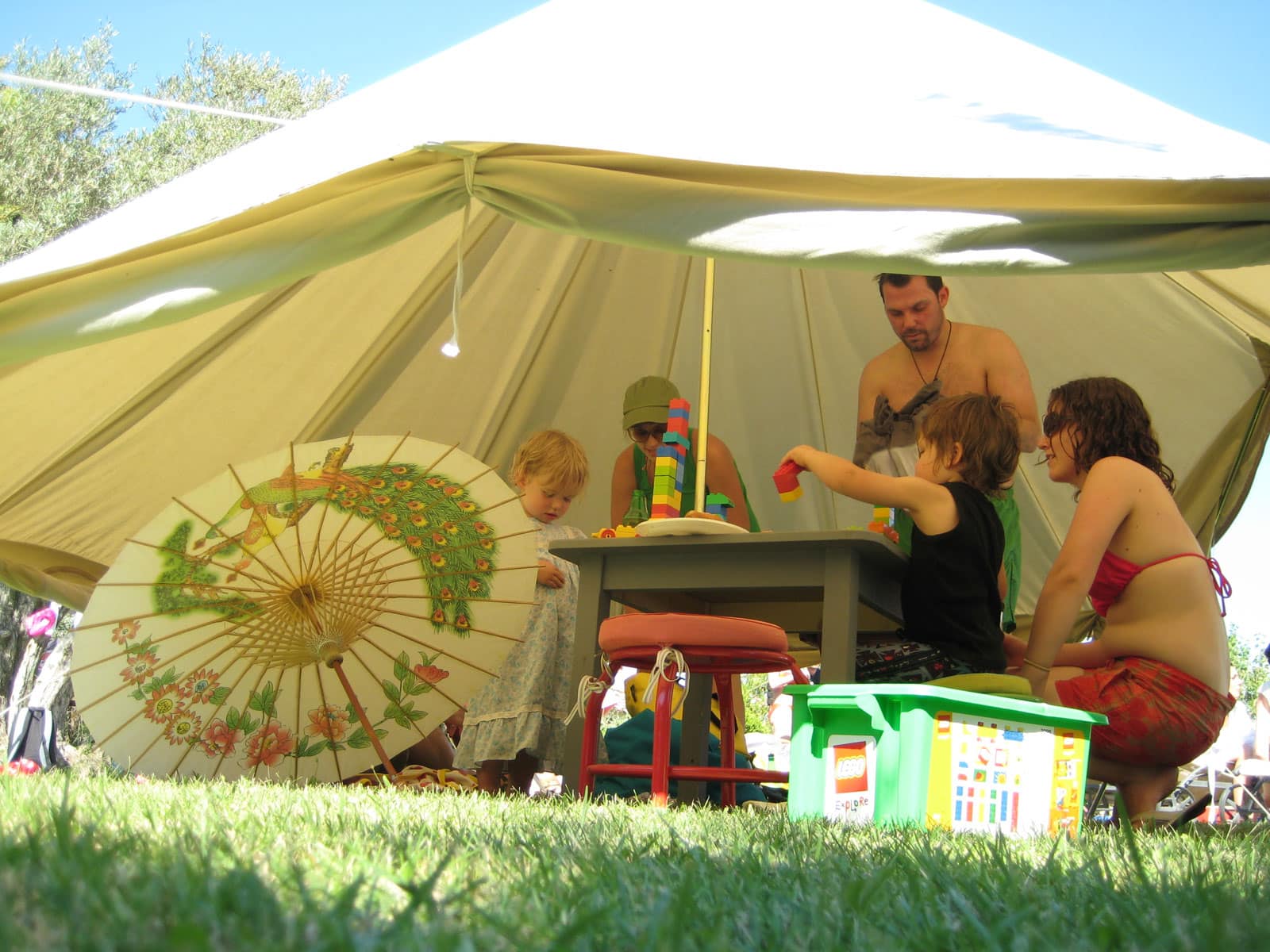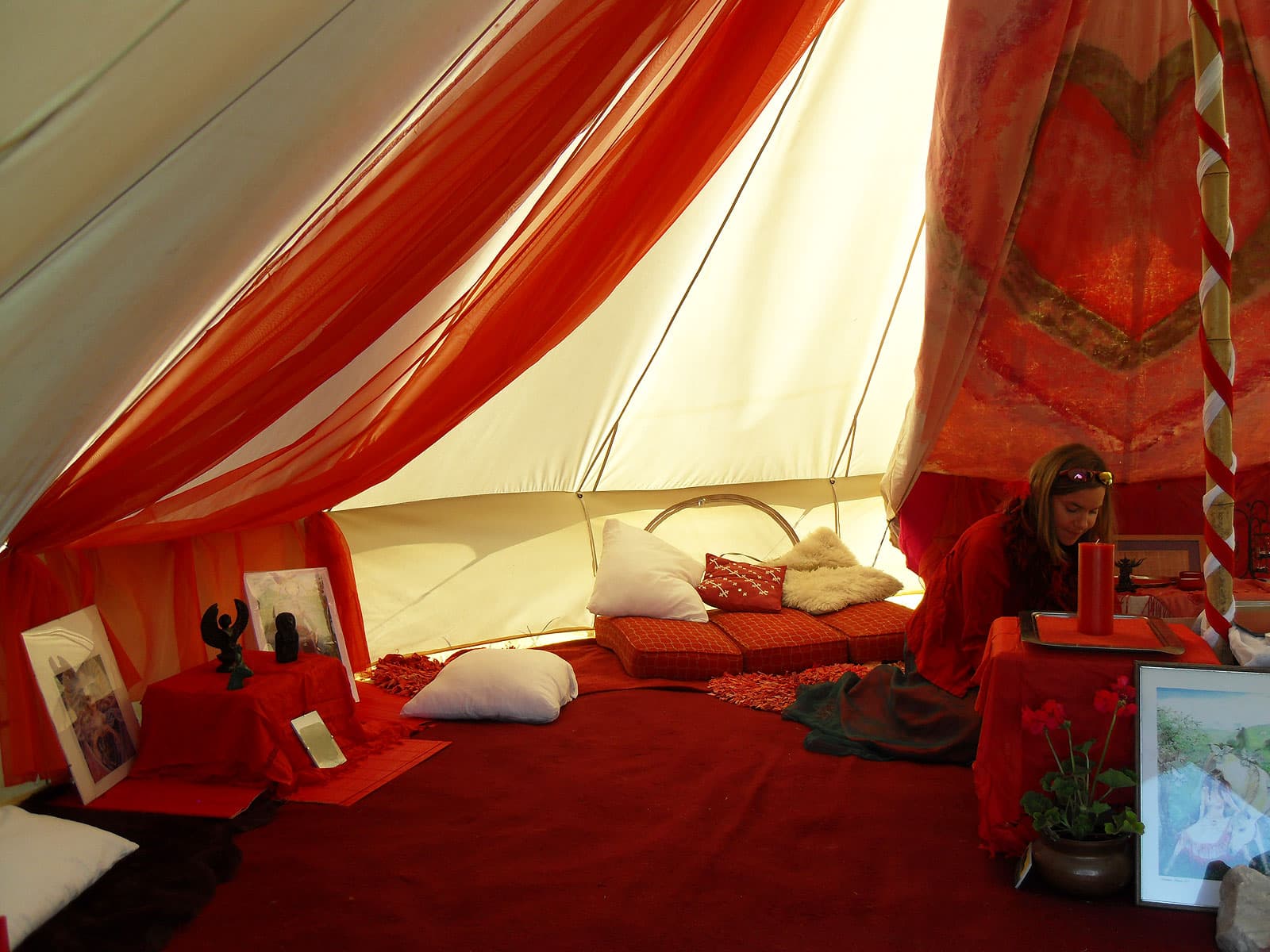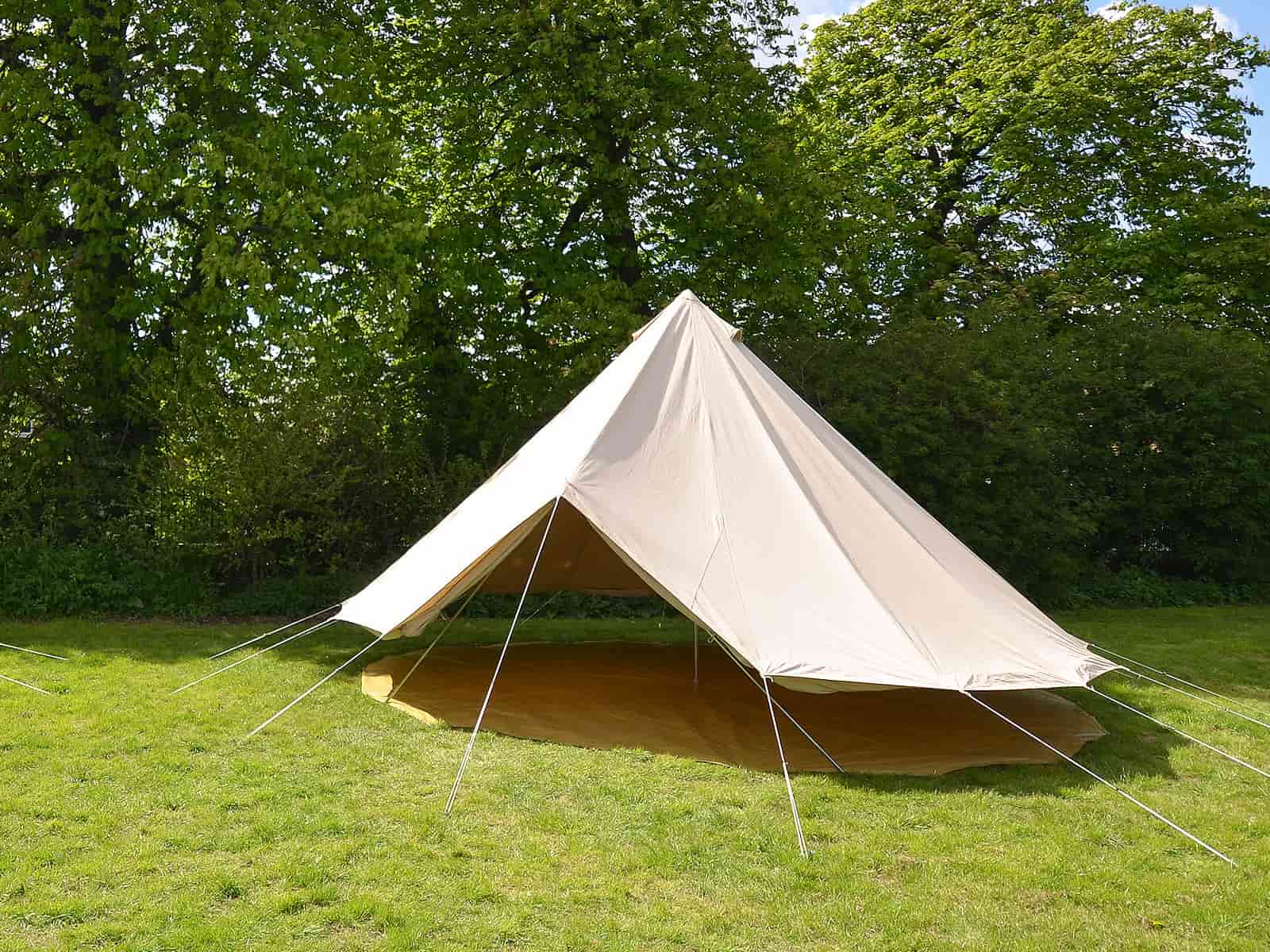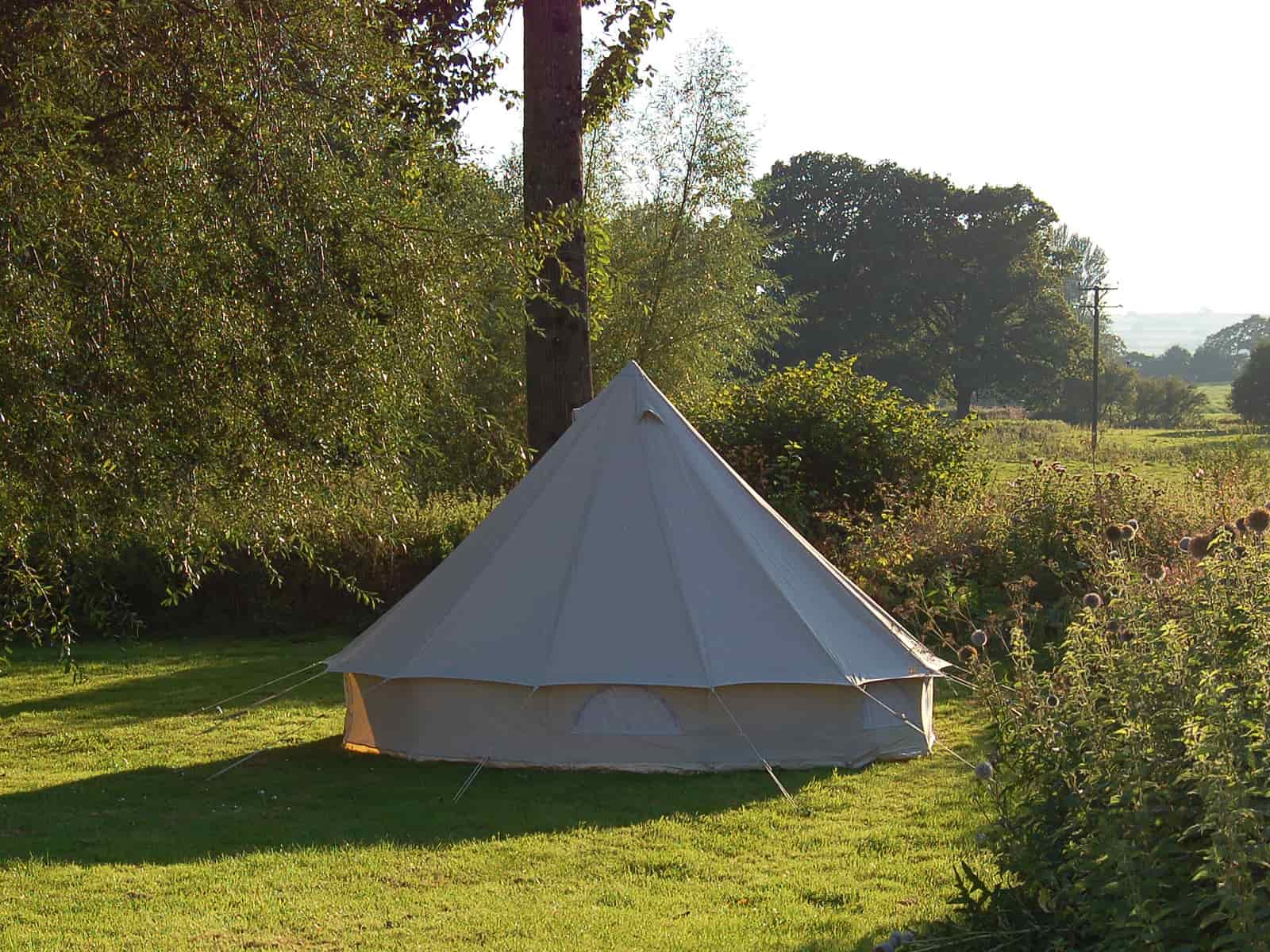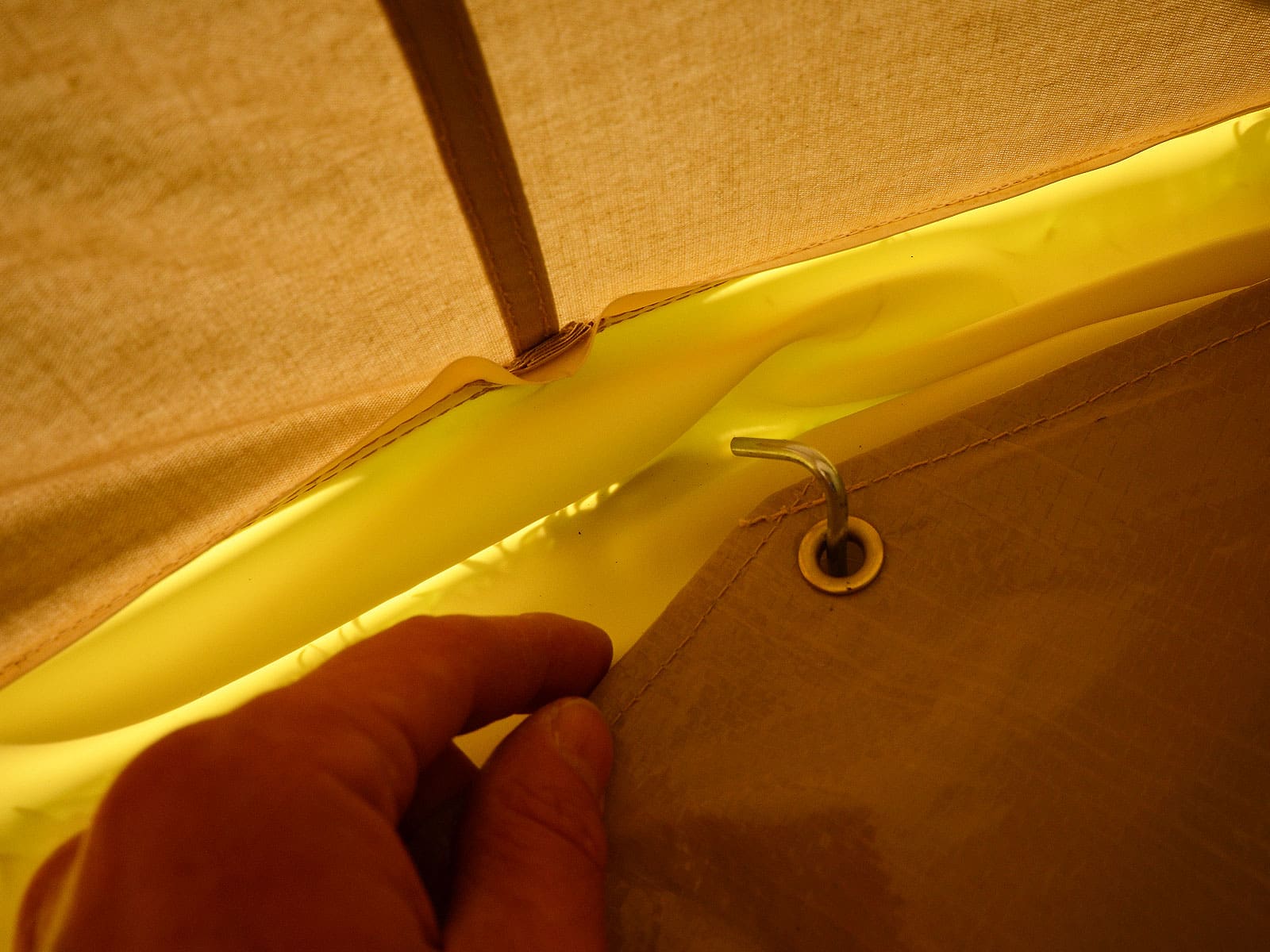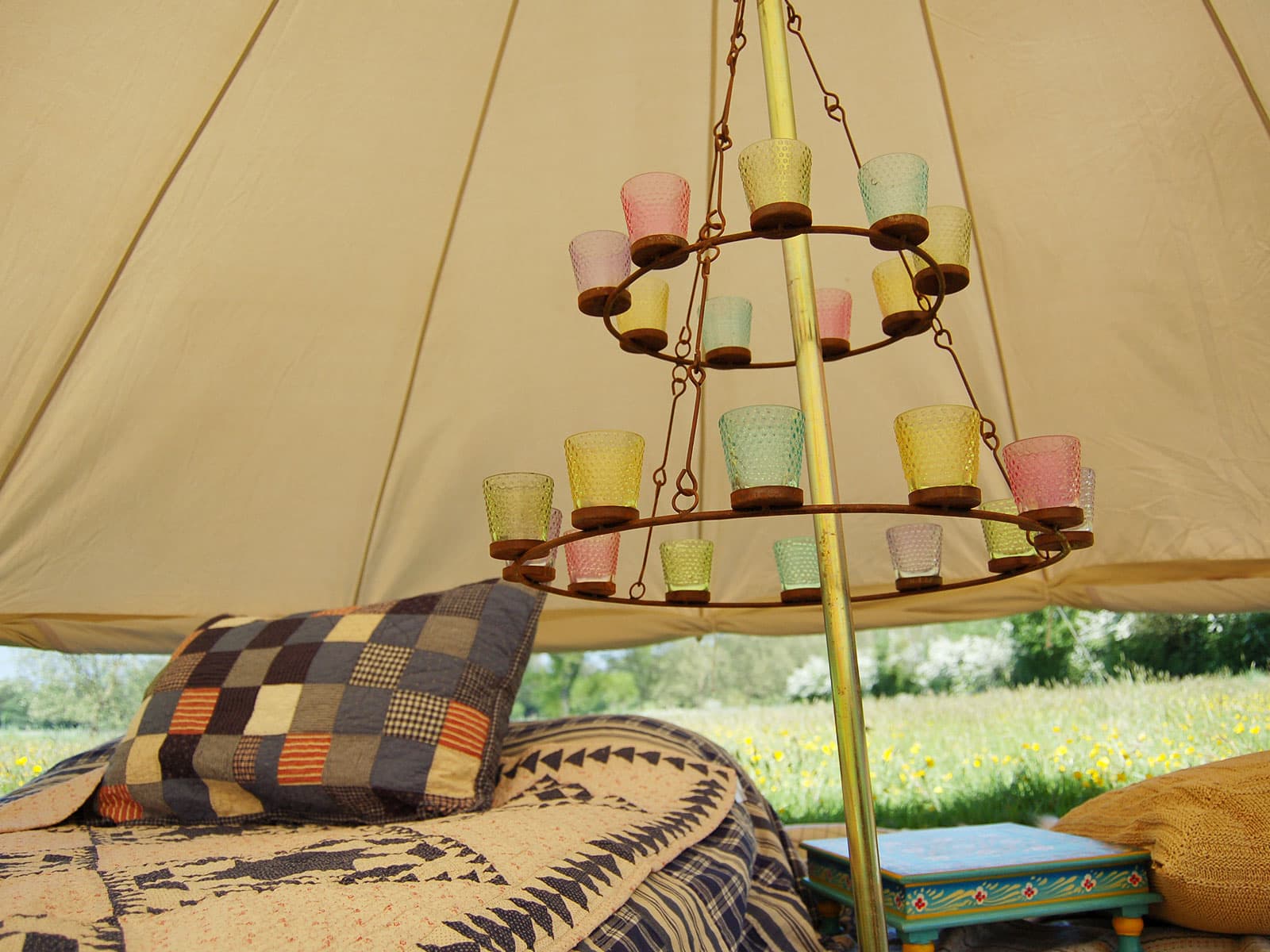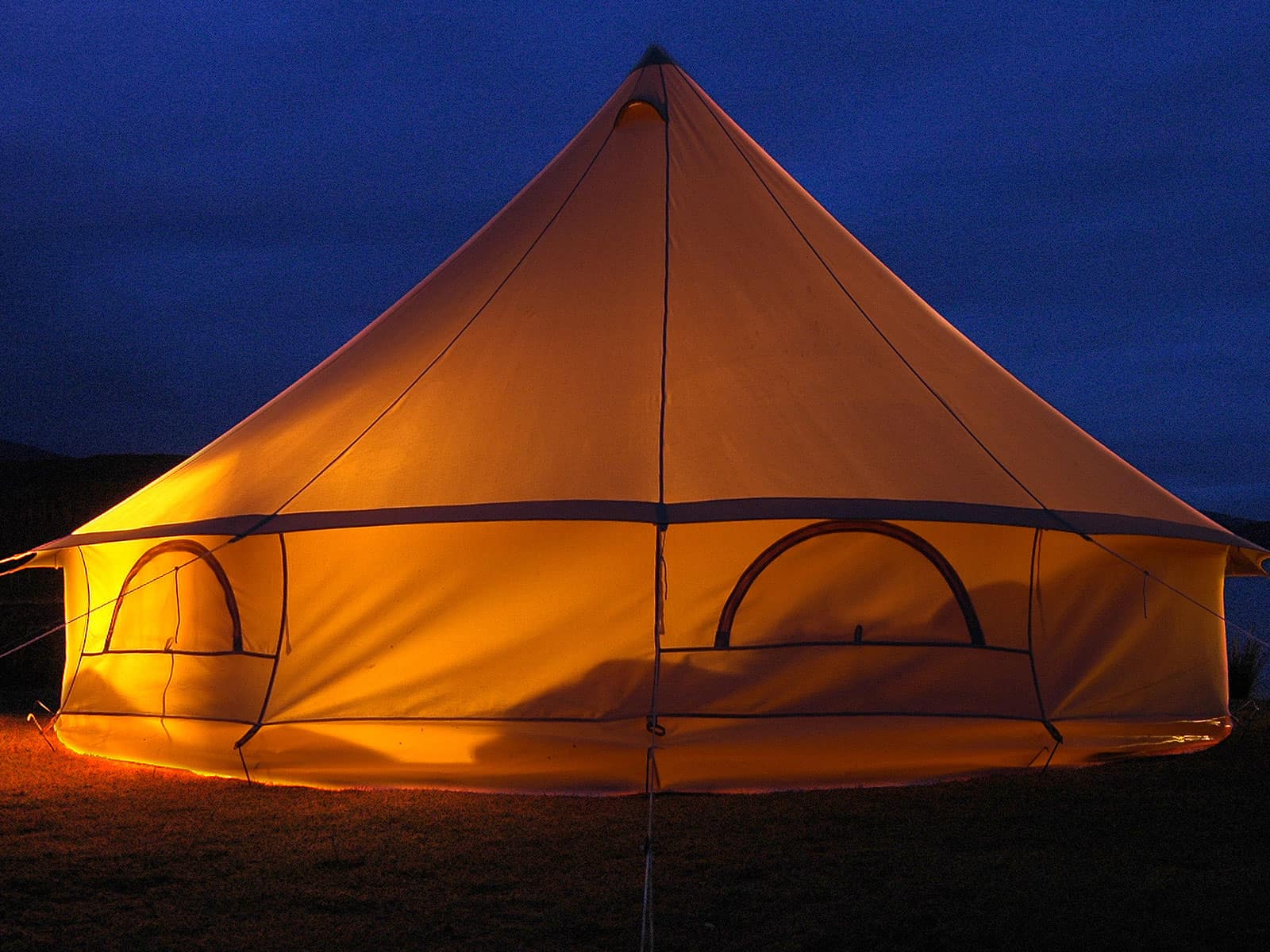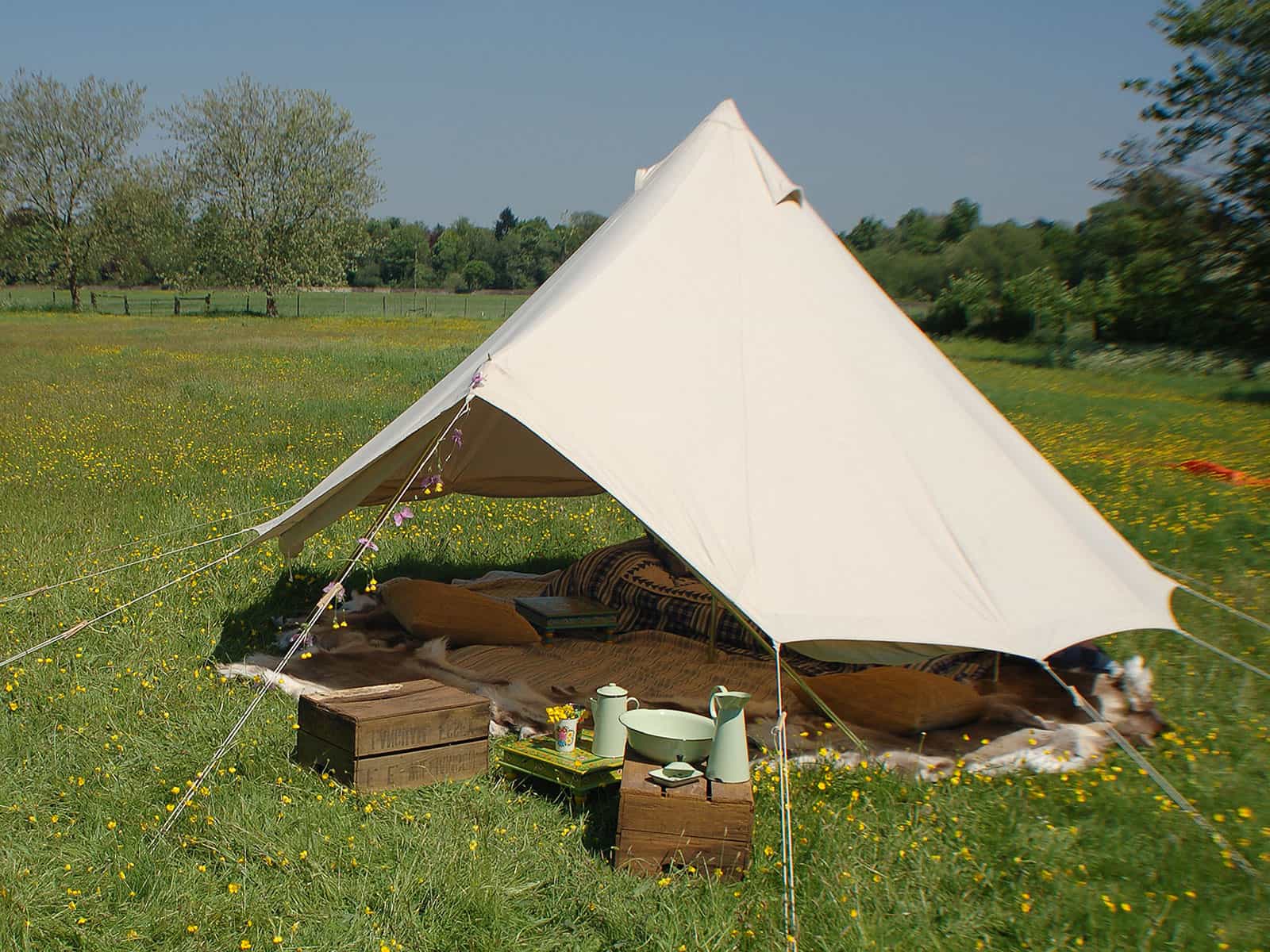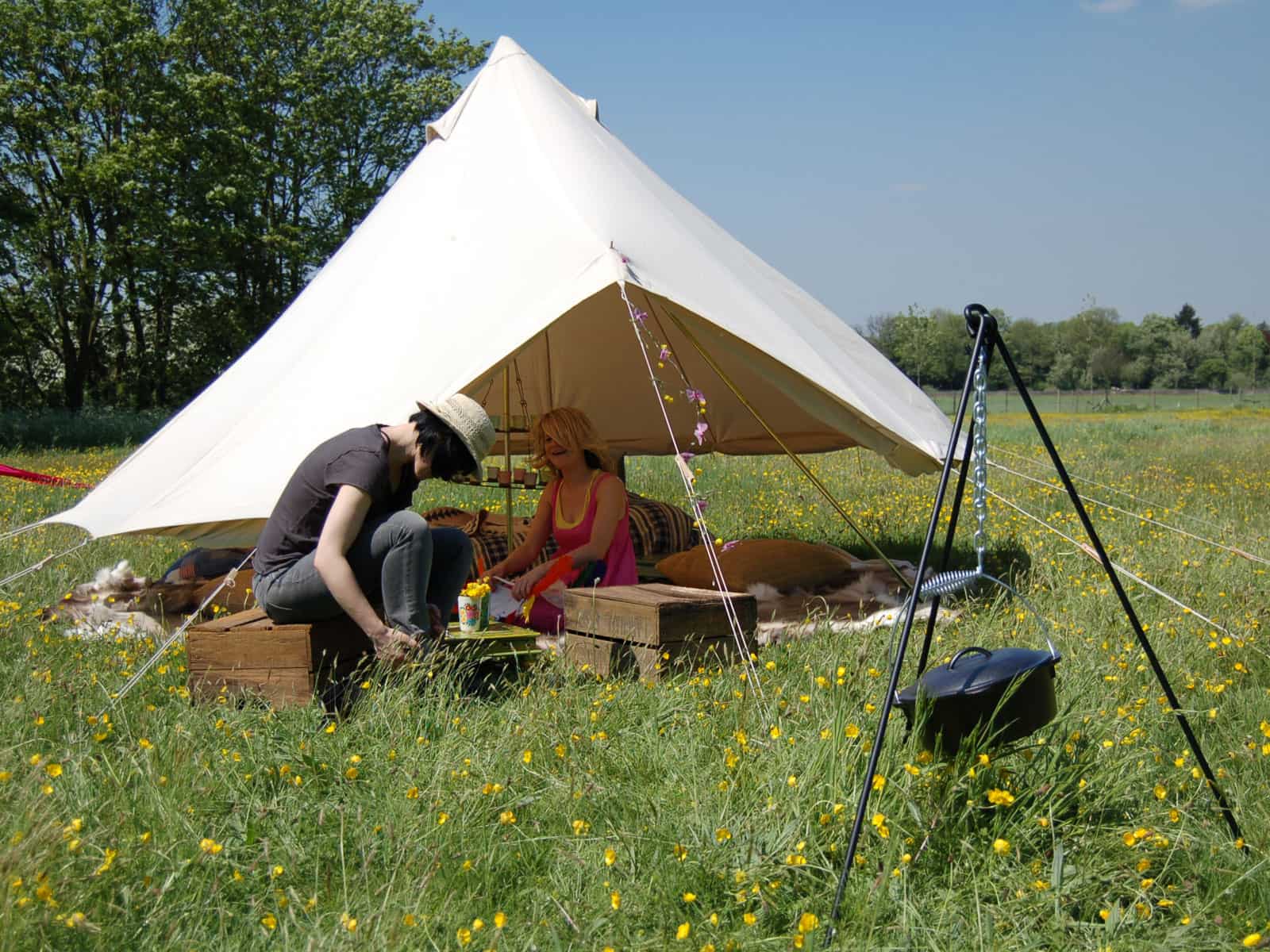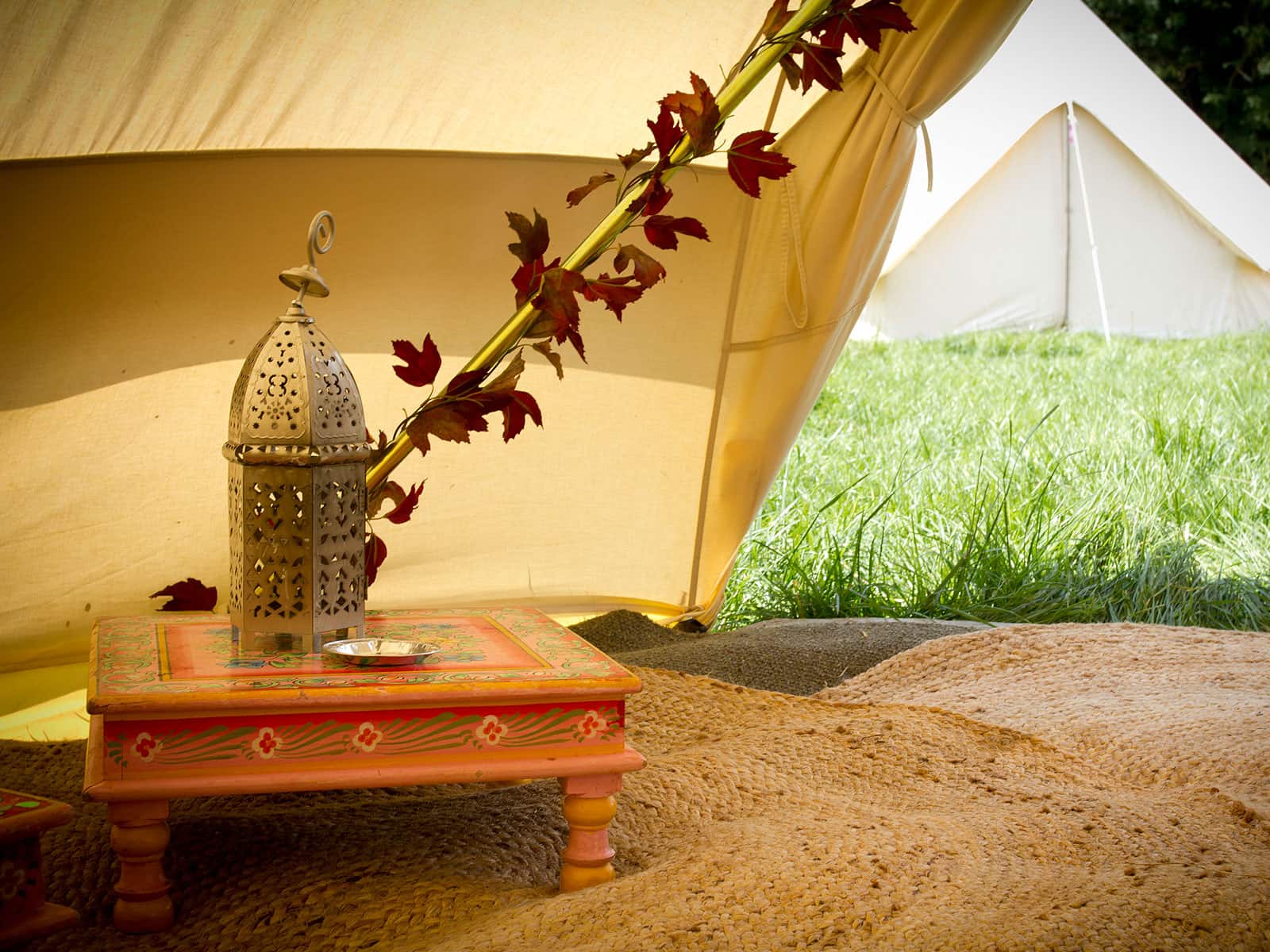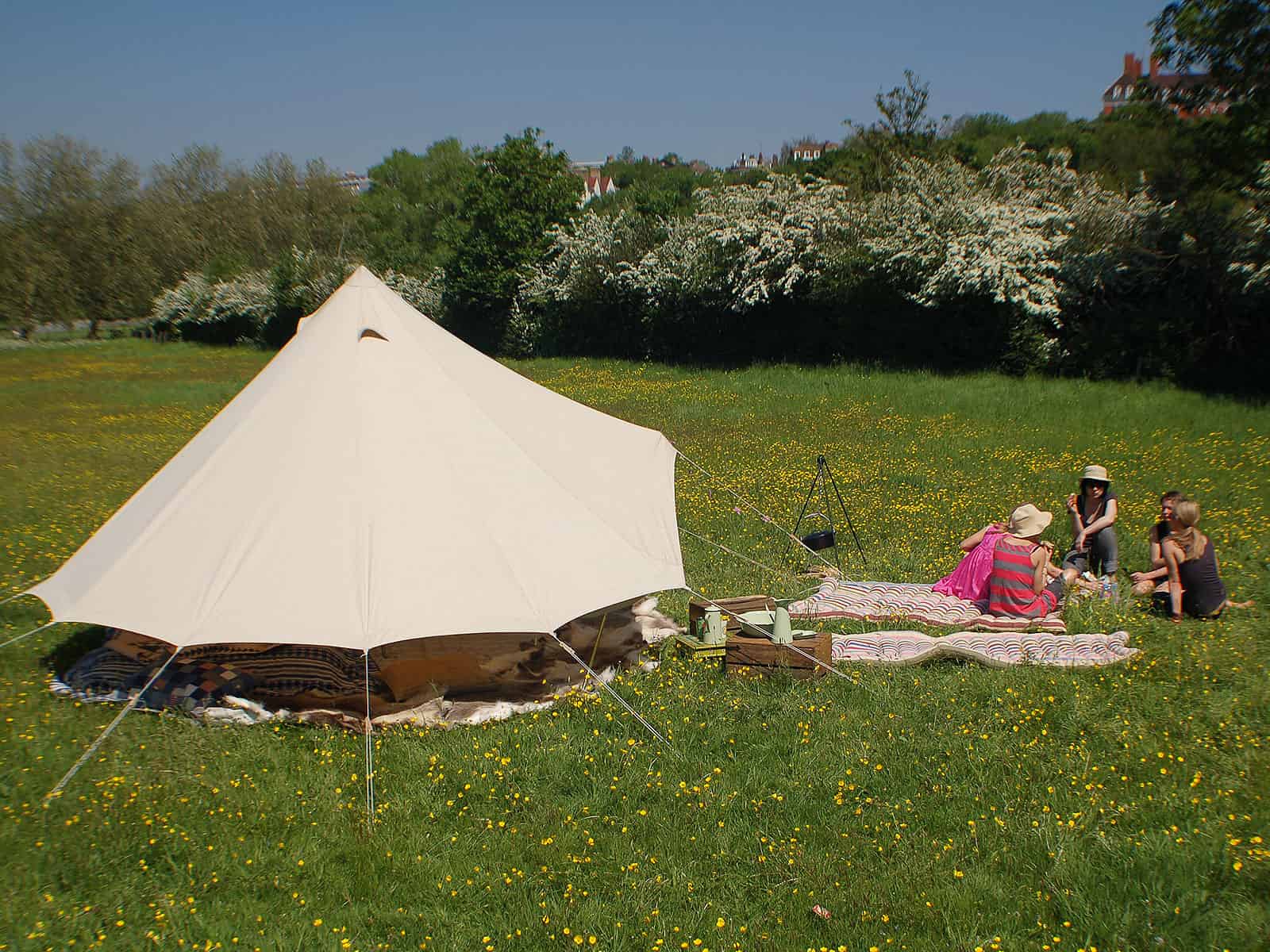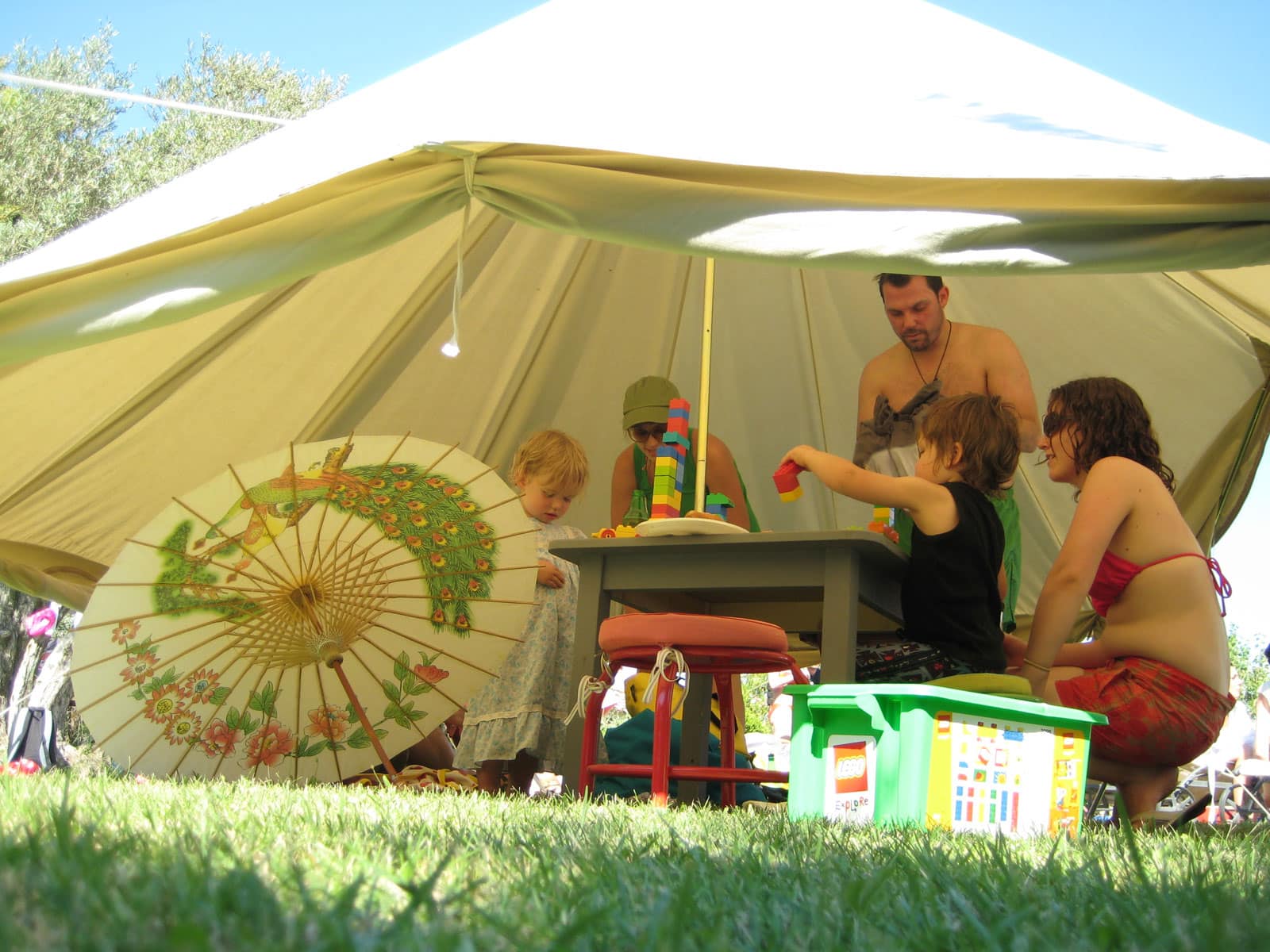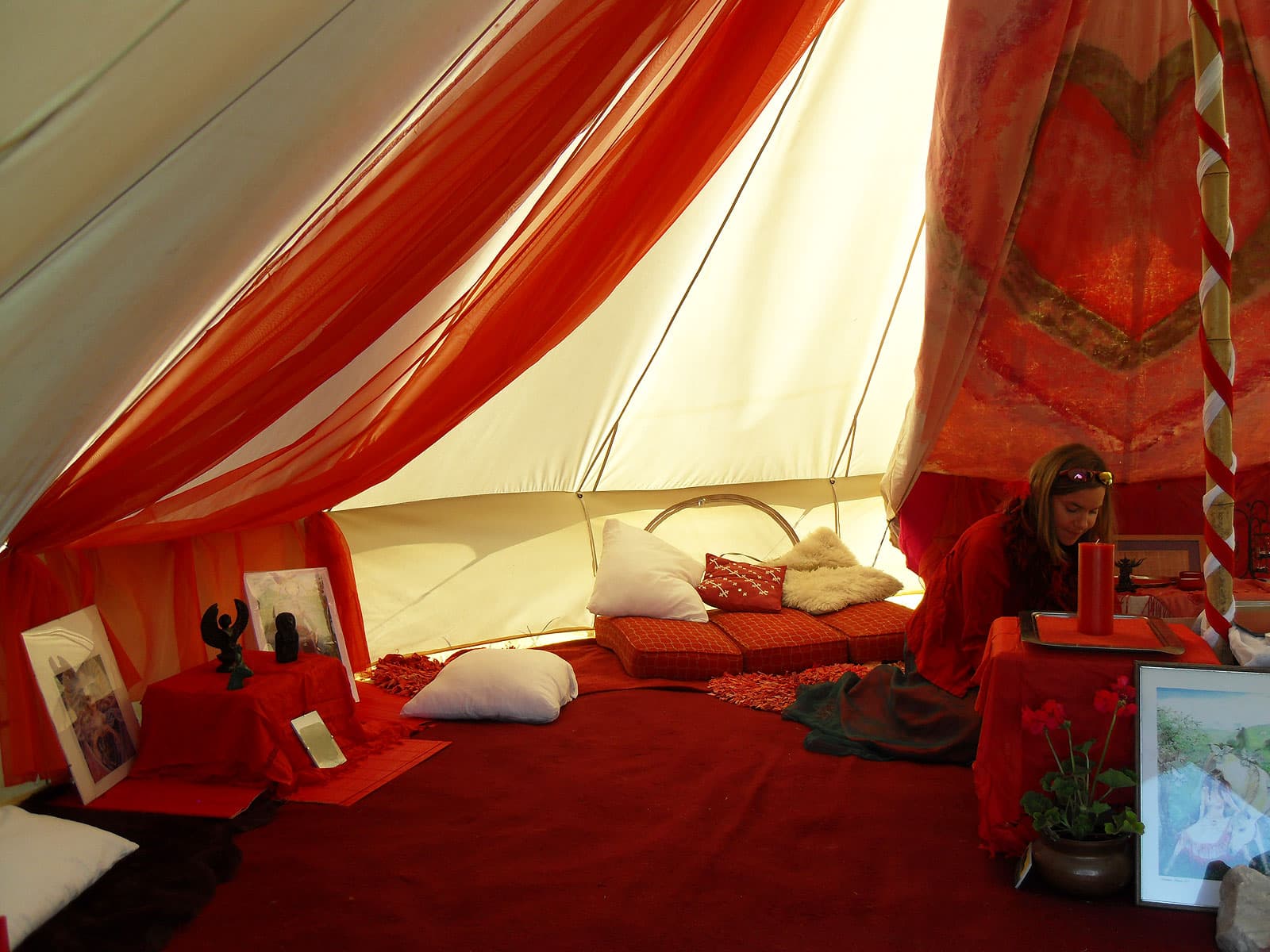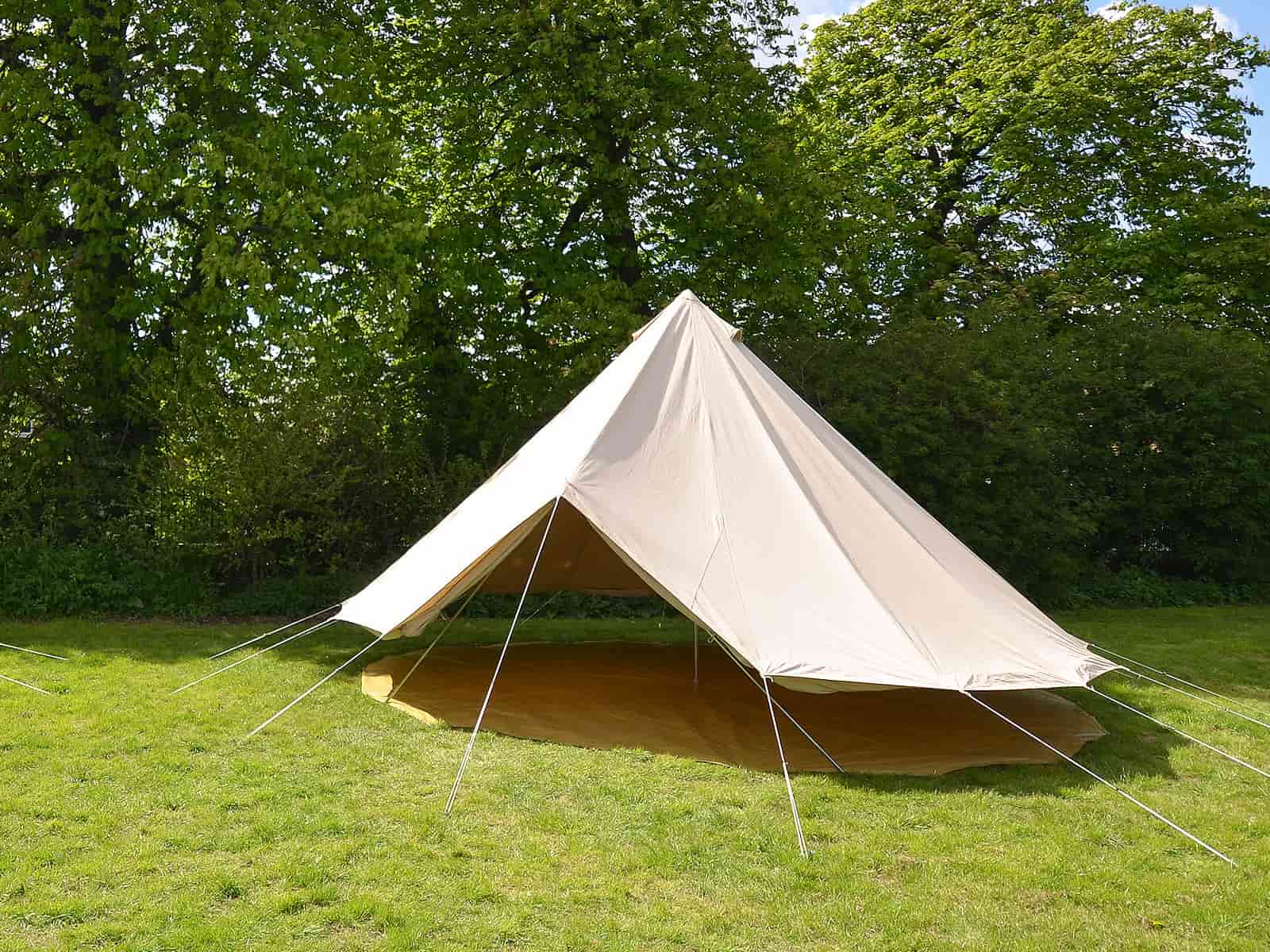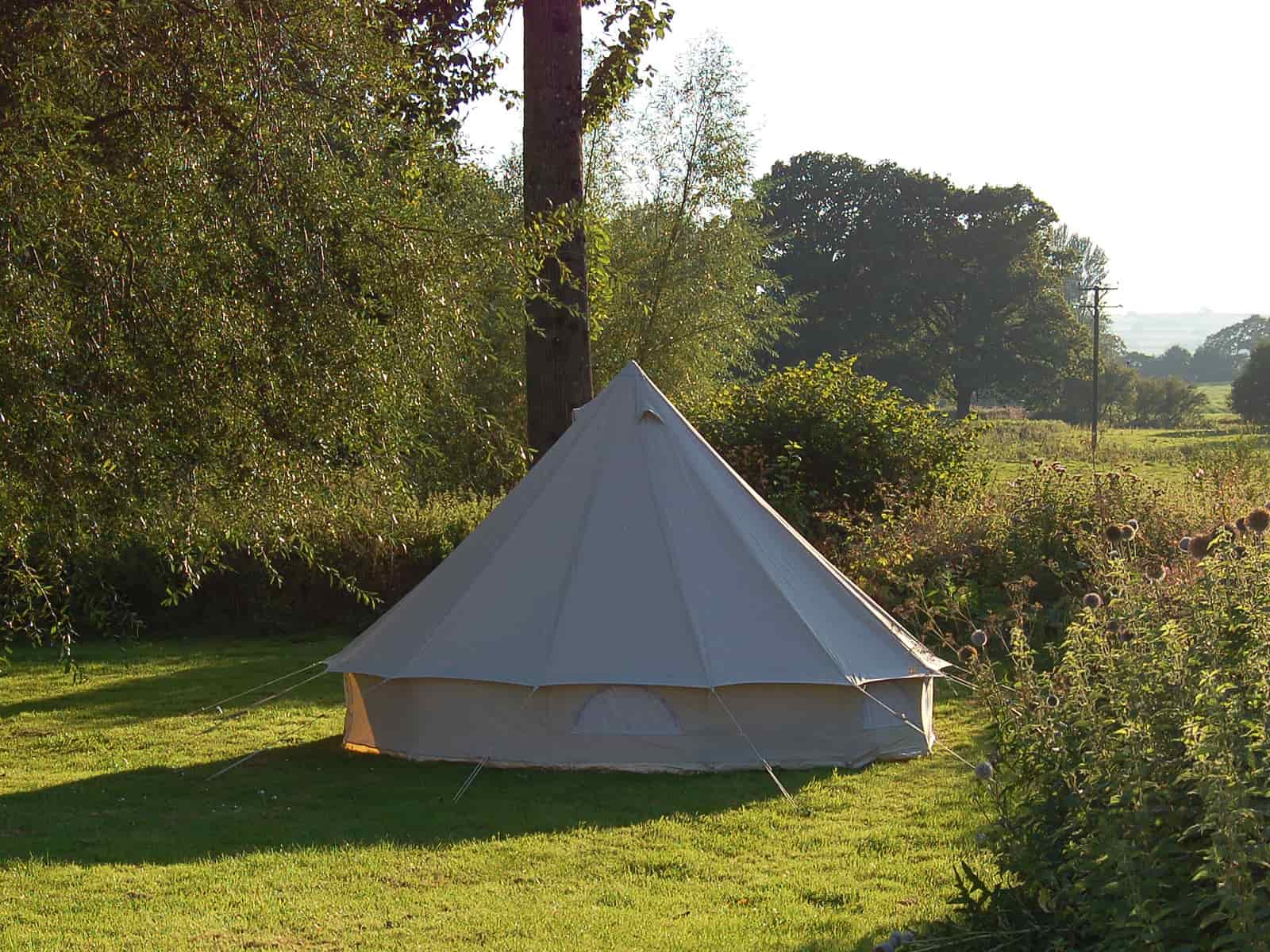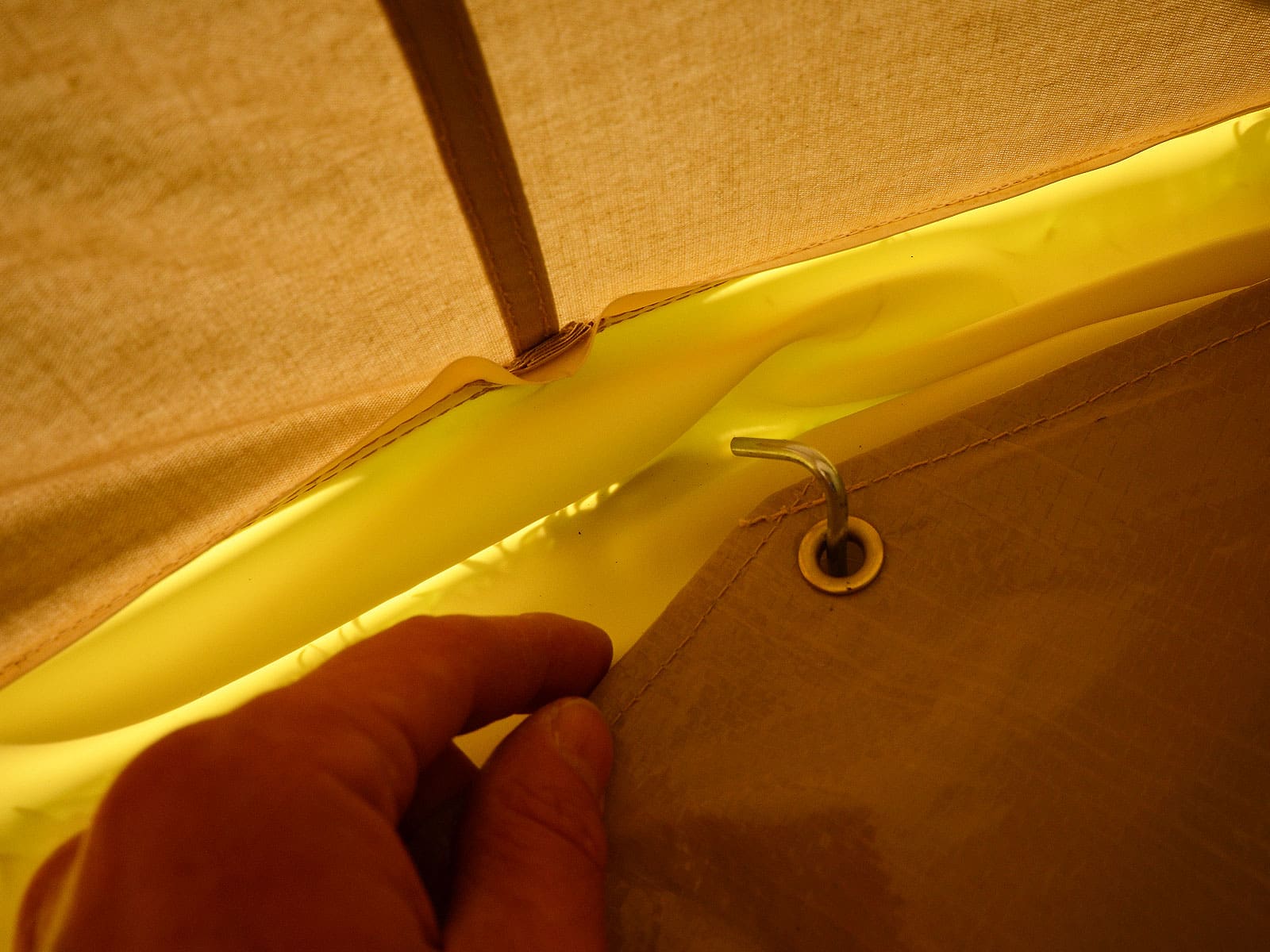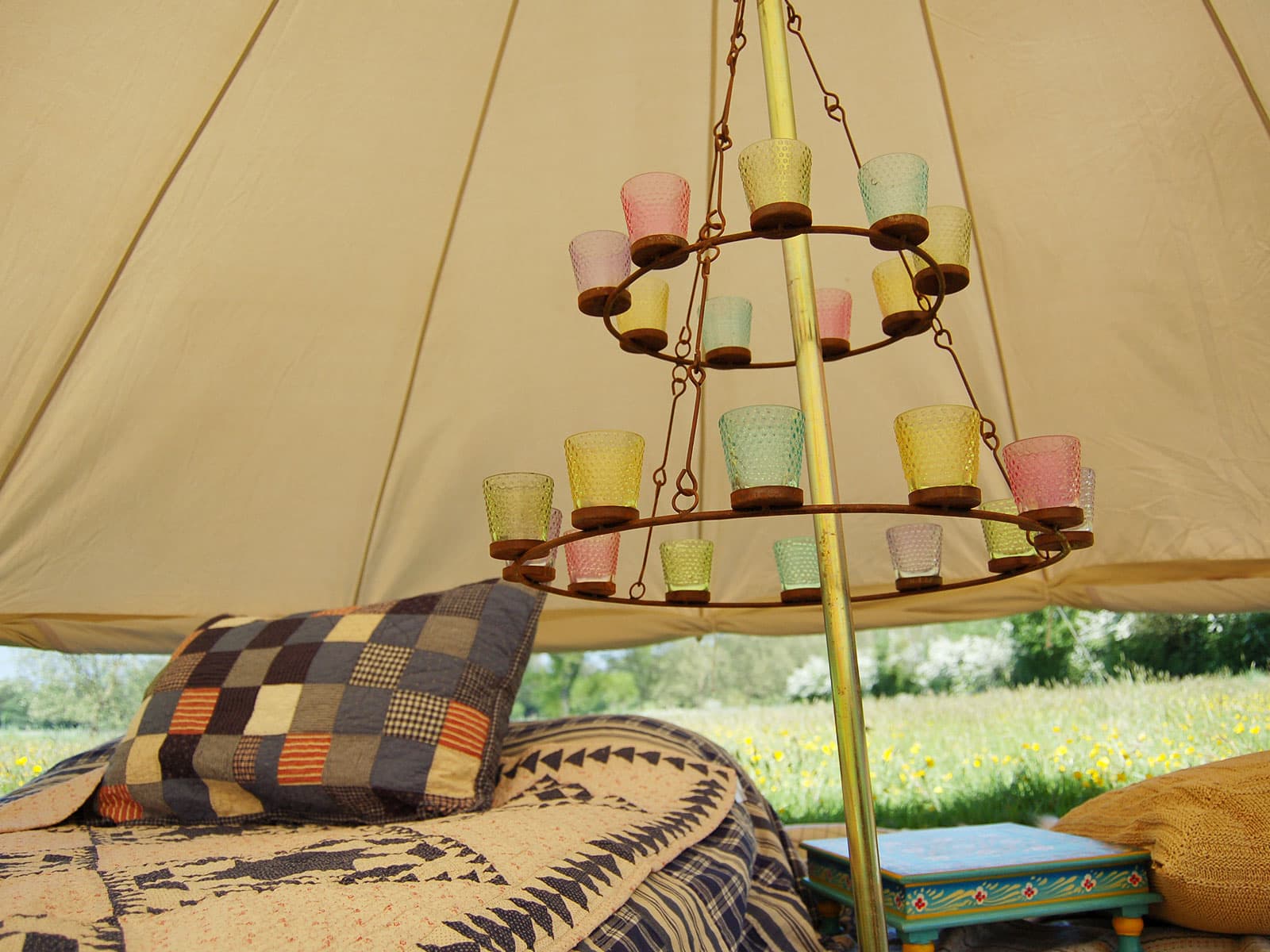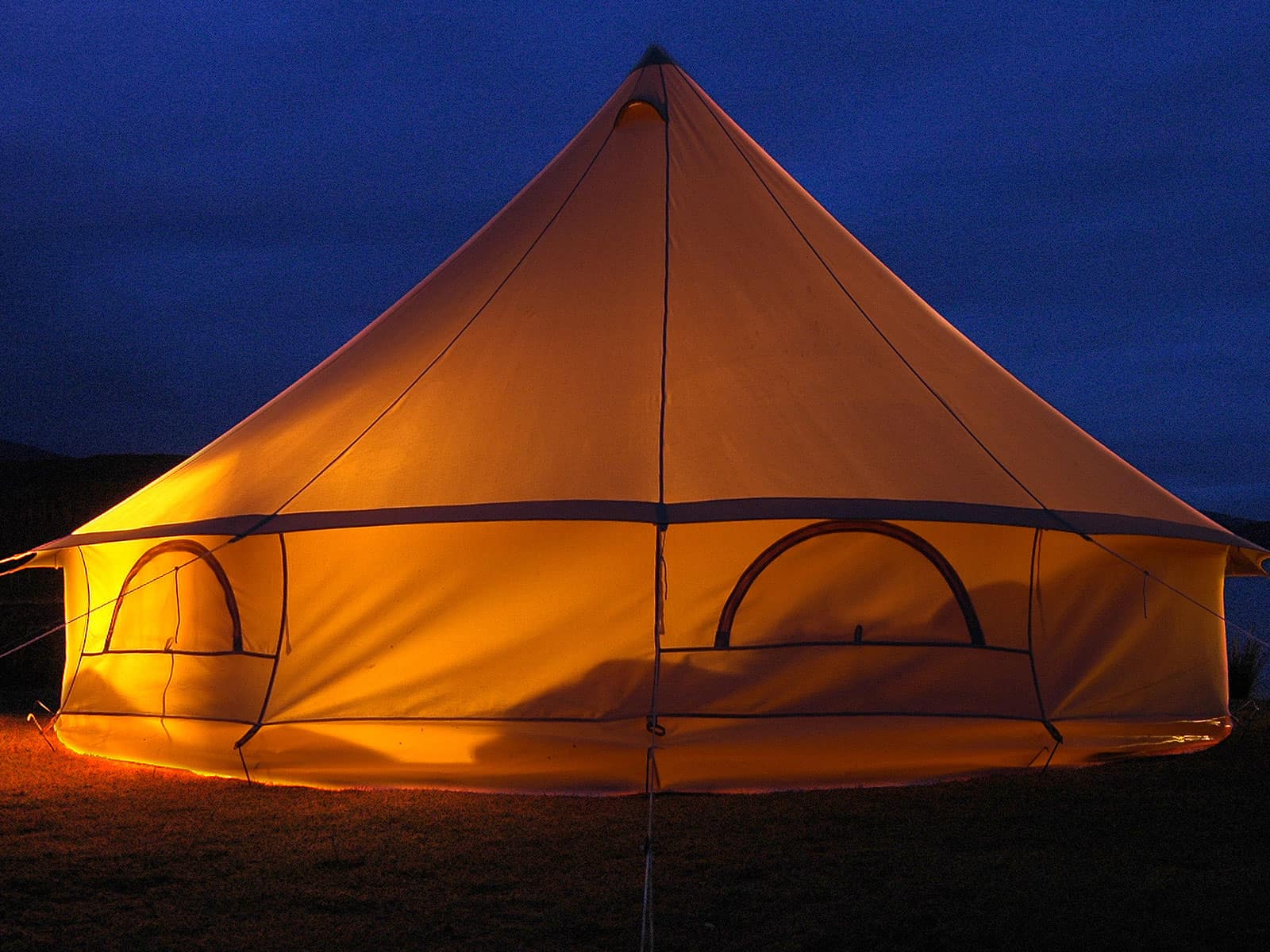 4 metre Standard Bell Tent
£509.00
Launched in 2006, our original lightweight Bell Tent.
A separate, lightweight groundsheet allows you to roll up the walls
2.5 metre centre pole creates ample headroom
Sturdy A-frame design creates a weather-resistant vertical doorway
At 20.5kg, it's our lightest 4m Bell Tent
Description
Dimensions & Features
FAQ
Launched in 2006, the 4m Standard Bell Tent was our first foray into our modern take on the classic Bell Tent of old. The perfect starter size for most people, our 4m Bell Tents offers plenty of space for glamping for two or spacious camping for a young family of four. Featuring a separate lightweight groundsheet that lets you roll the walls up on a scorching afternoon, this tent is perfect for festivals and all kinds of adventures!
Roll up the sides and enjoy the cooling breeze
Based on the age-old Bell Tent design but utilising modern materials, this 4 metre Standard Bell Tent features a separate lightweight, pegged-in groundsheet. The waterproof skirt on the bottom of the wall, tucks underneath to create a wind and rain resistant seal. Roll up part or all of the wall on a hot afternoon, let the breeze flow over you and use the tent throughout the day - don't be stuck in a sweatbox like a nylon tent.
Over the years, thousands of happy campers have contributed to the design
Many years of expertise and customer experience have informed our design features - such as heavy-duty double stitching, A-frame doorway fittings, loops for optional inner tent, and modern canvas proofing - making this hassle-free, classic bell tent.
A perfect glamping tent for two, ideal for a young family of four, or up to six camping on roll-mats
Our 4m Standard is a roomy glamping tent for two, with enough space for a queen-size mattress and all the accessories you need to turn your tent into a boudoir! It's also a perfect space for a young family of four in comfy camping mode - it will fit a queen-size mattress and two full-size singles while still leaving room for your kit.
Main features of our 4m Standard:
250cm centre pole allows for standing room
Can be erected by one person in around 15 minutes
A-frame entrance creates a weather-resistant vertical door
Heavy-duty door zip PVC skirt and groundsheet have corresponding peg holes for a better seal
Roll part or all of the wall up to improve airflow
Four mesh-lined windows to keep the bugs out and let the breeze in
Can accommodate a stove by installing a Flashing Kit/Stove Hole
Separate groundsheet and canvas mean you can split the tent up to share the load
Made from 100% unbleached, natural, breathable cotton canvas
Our premium canvas has a 3000mmHydrostatic Head (HH)
Treated to be water, UV and mould resistant
Tested to BS5852 fire retardancy standards
Our tents are covered by a twelve-month manufacturer's warranty.
For more detailed information please see the
tent warranty
section of our website.