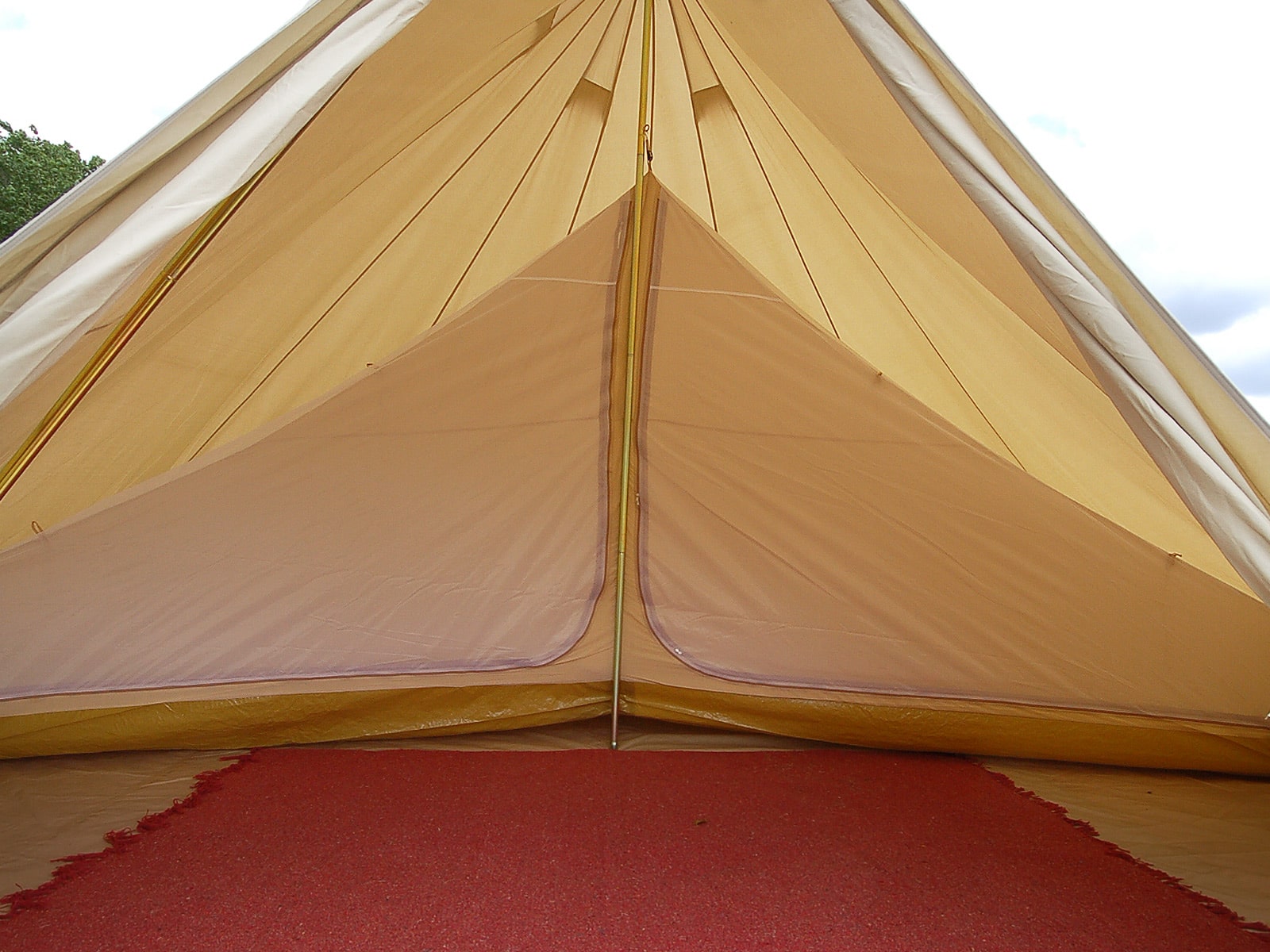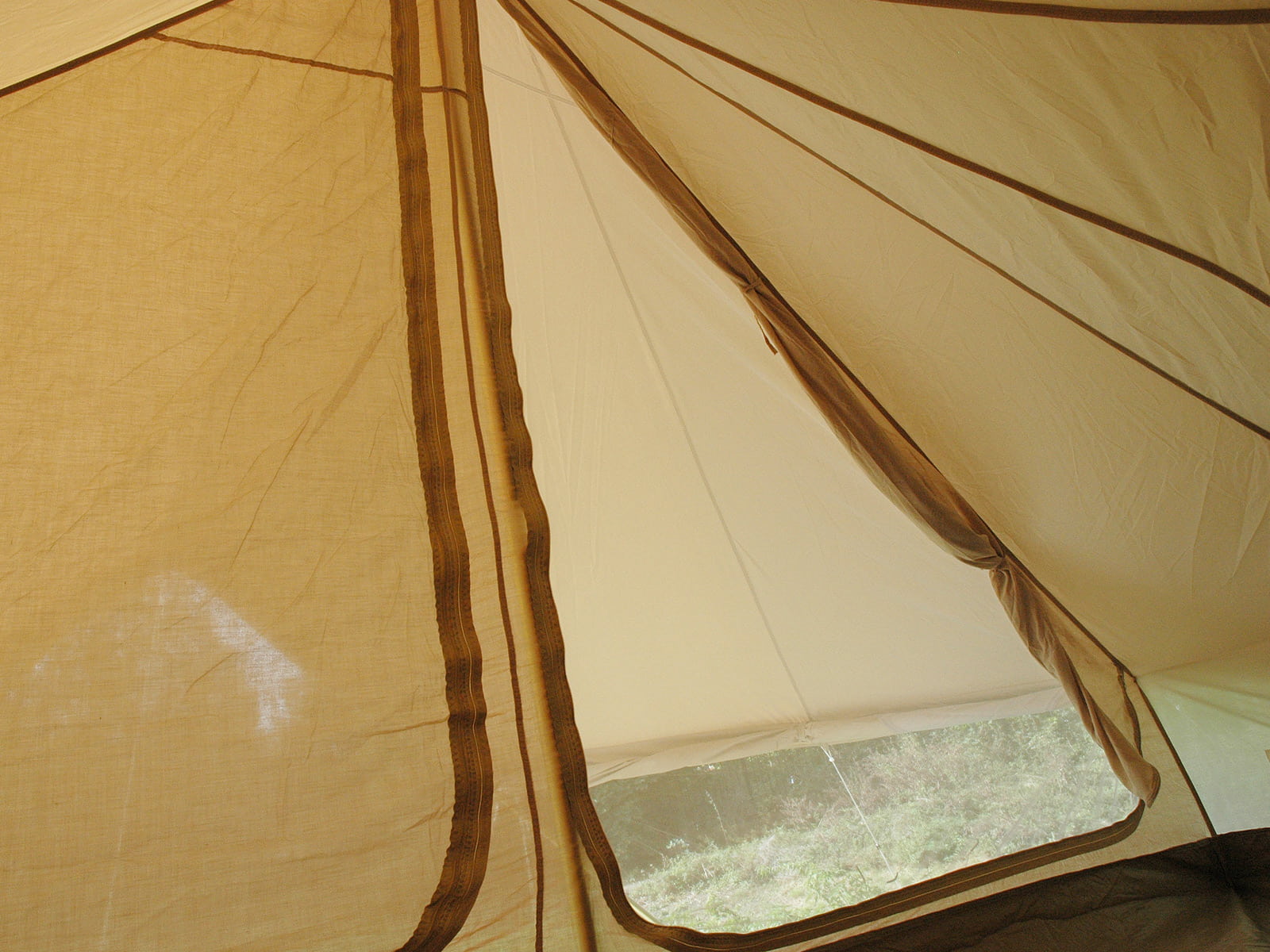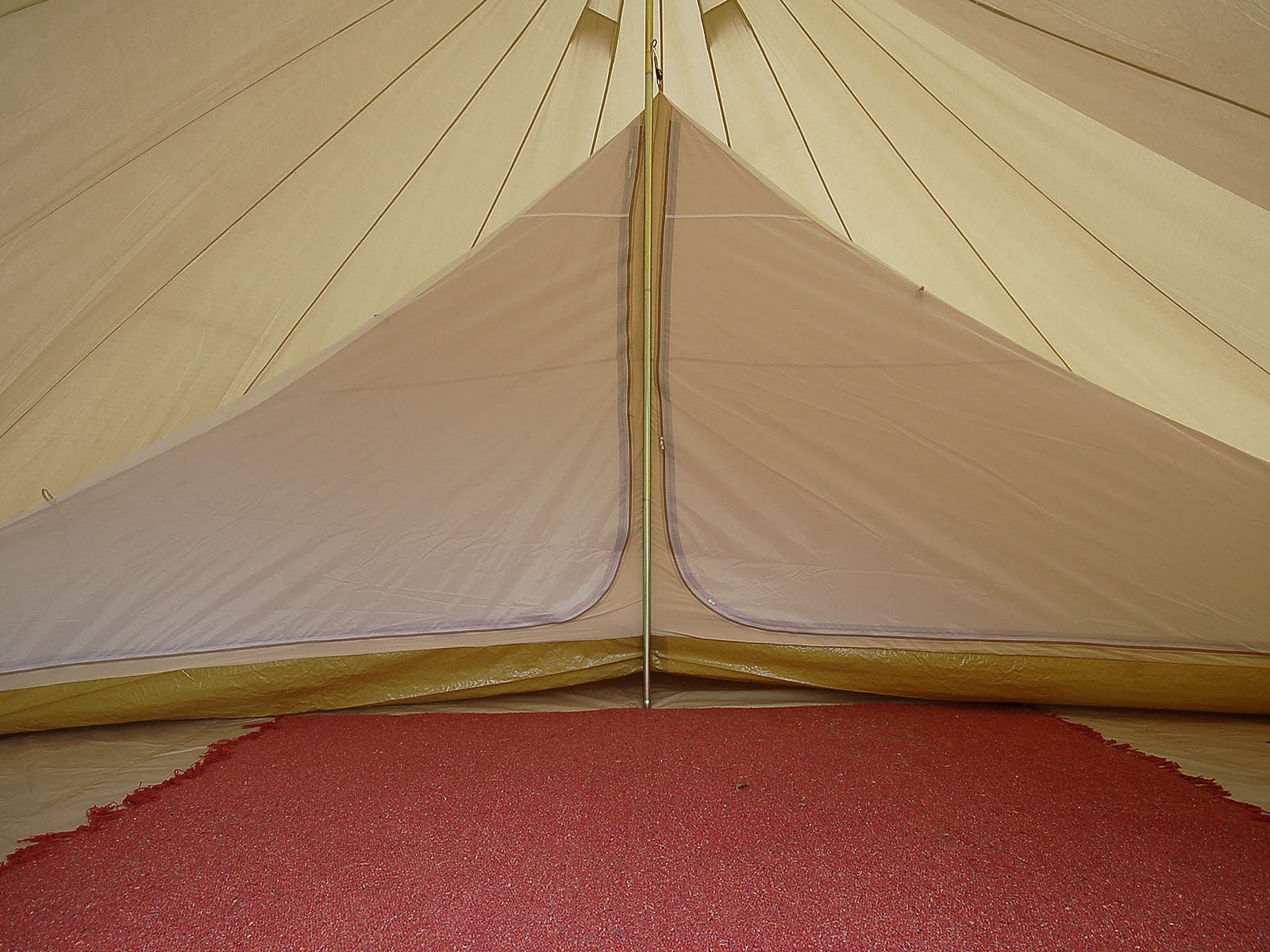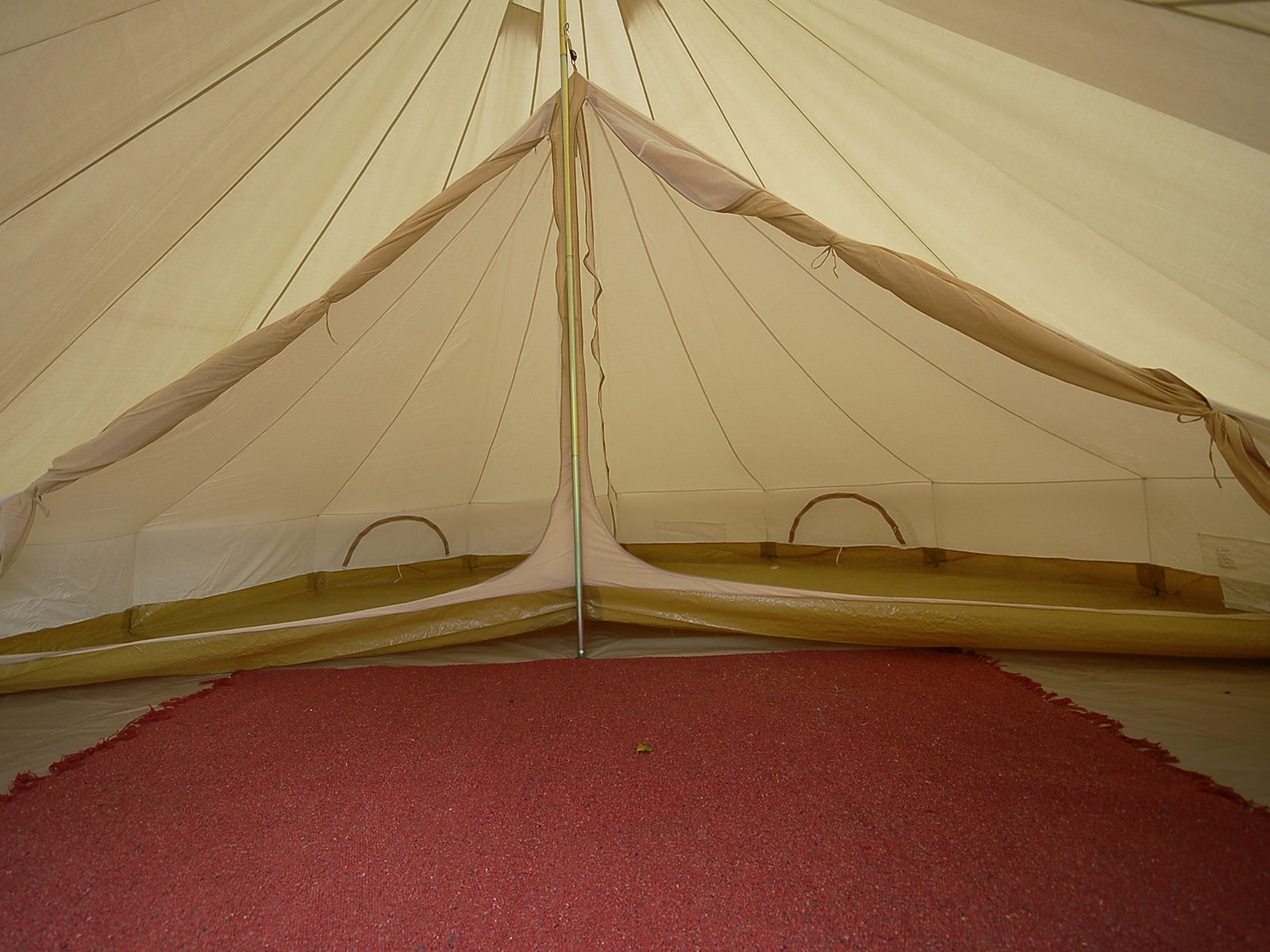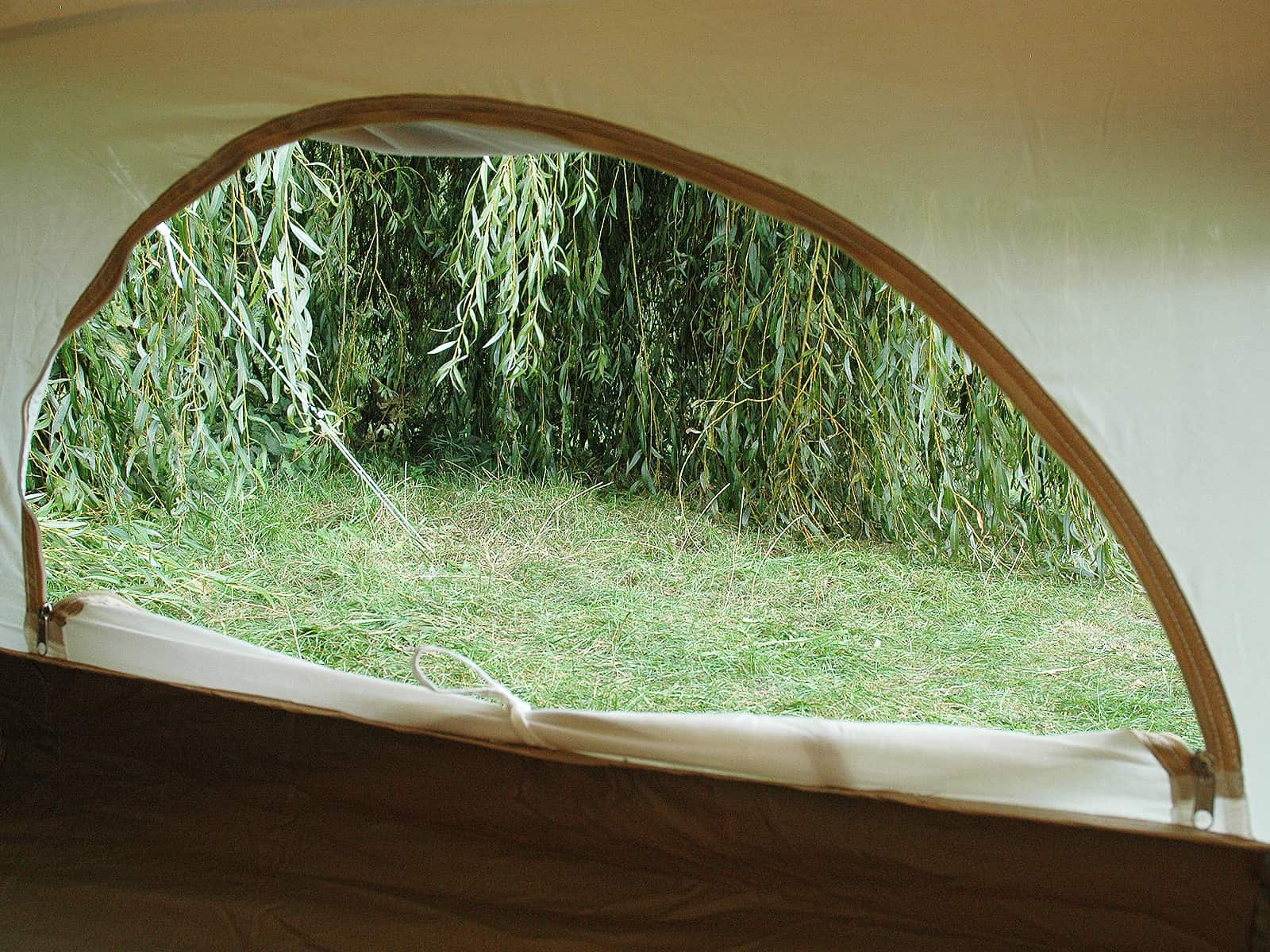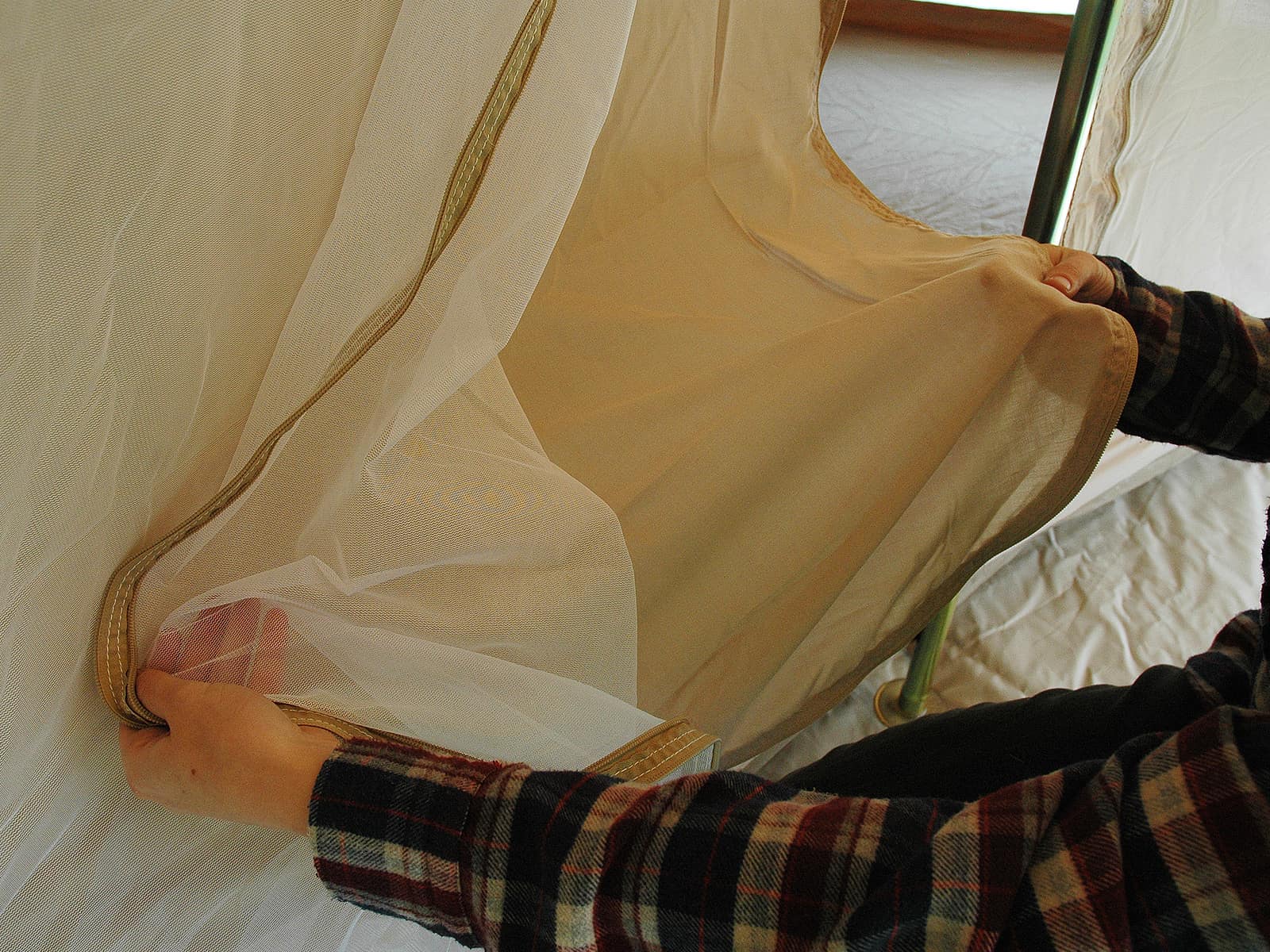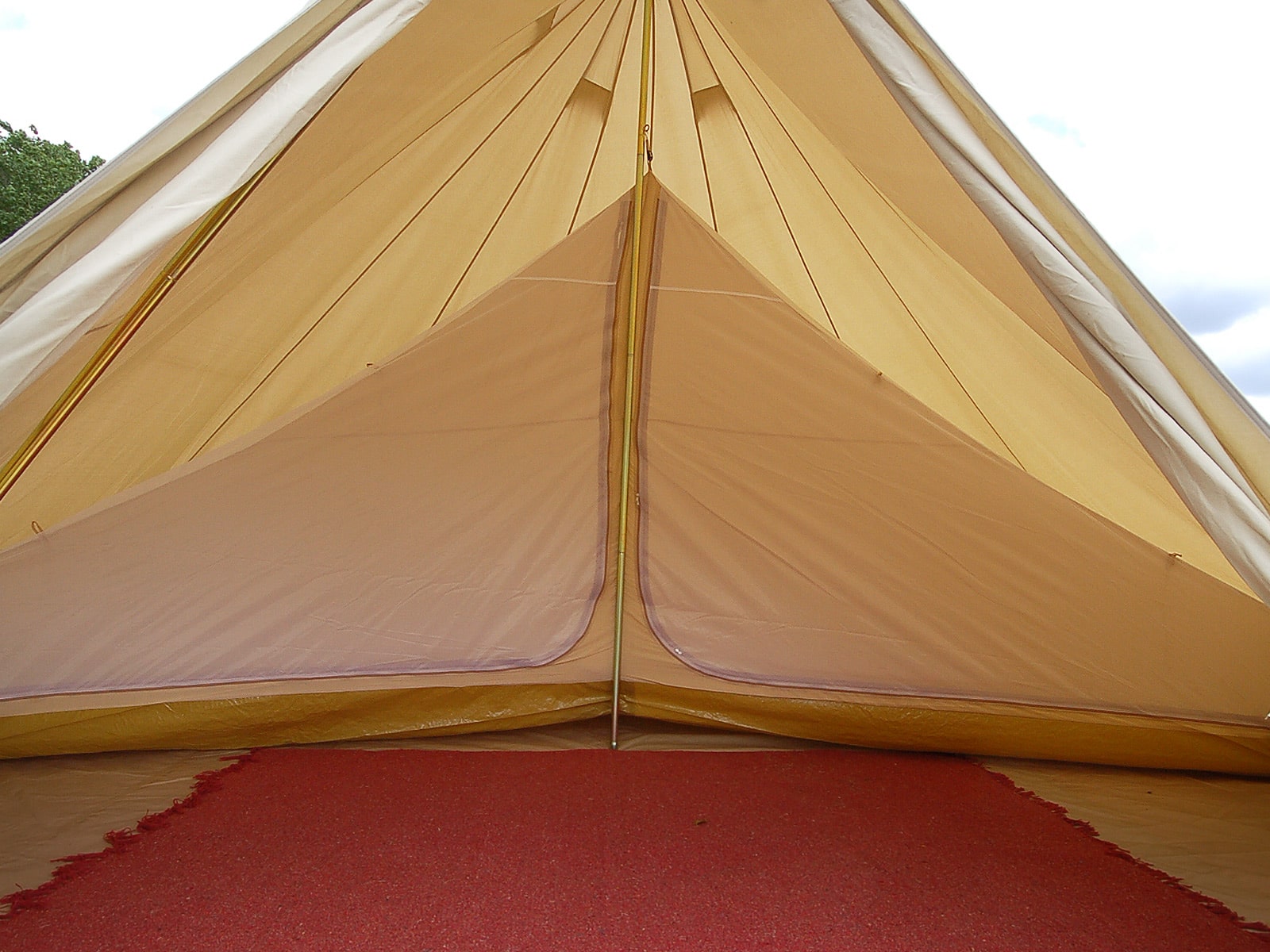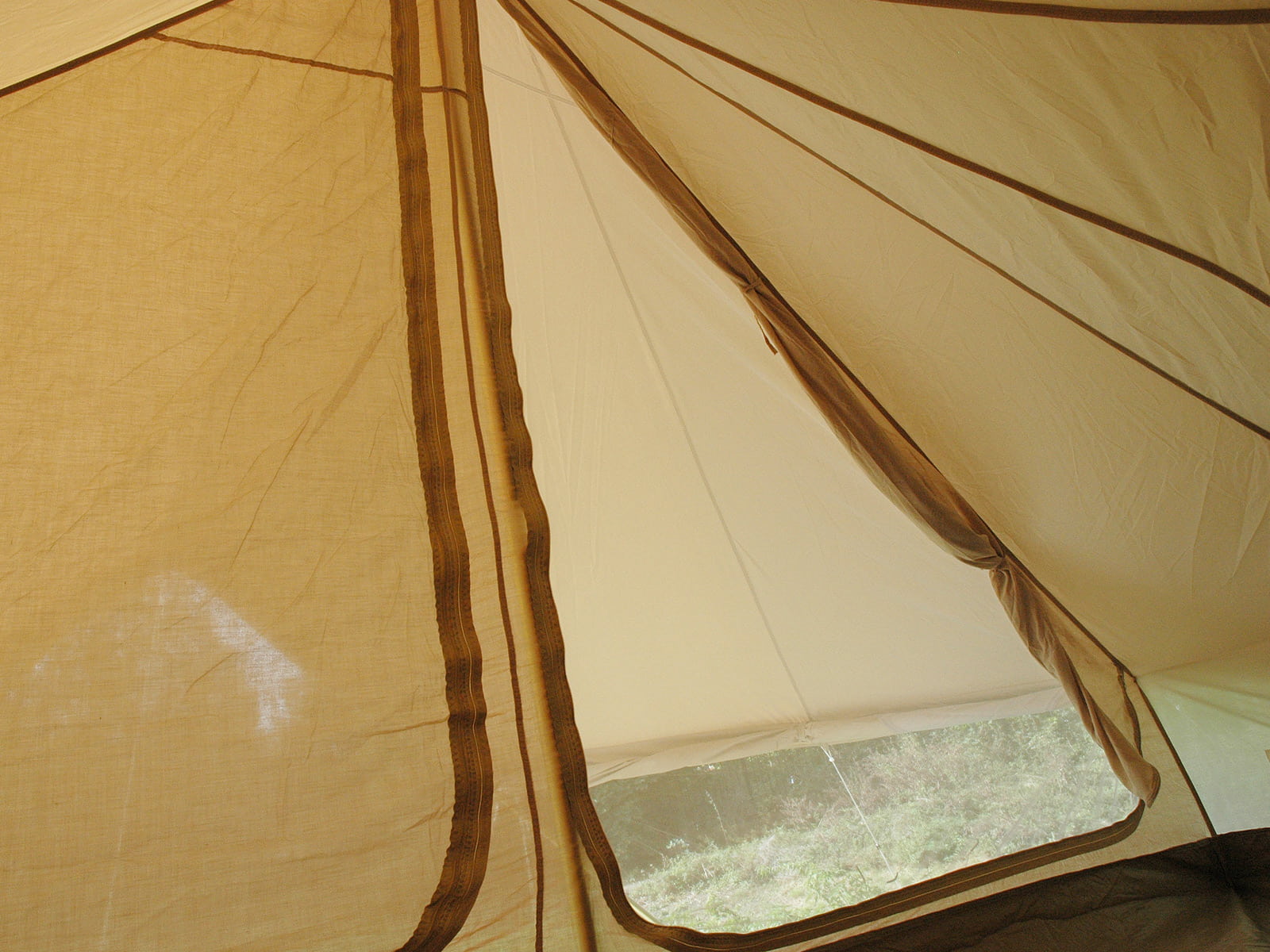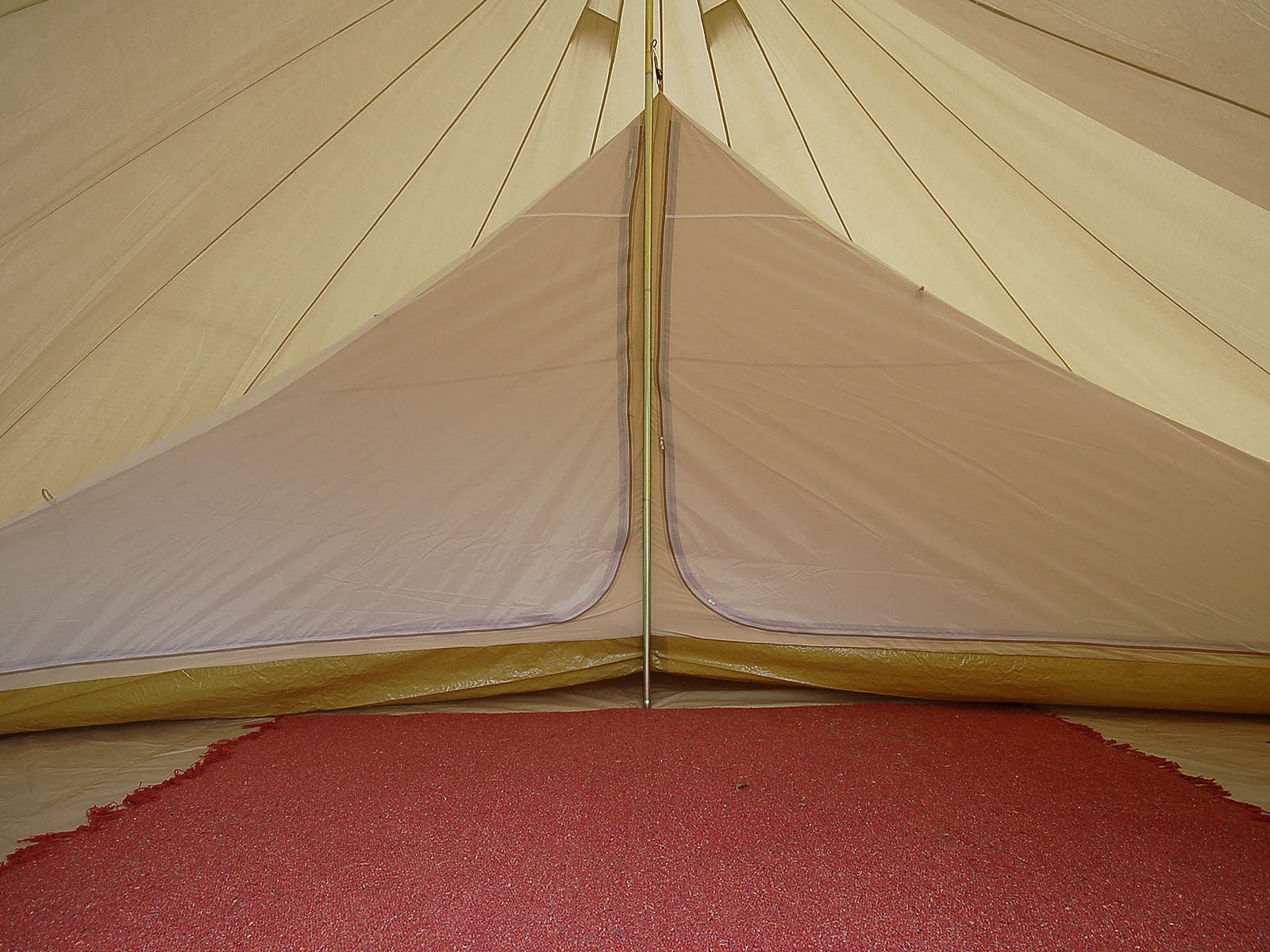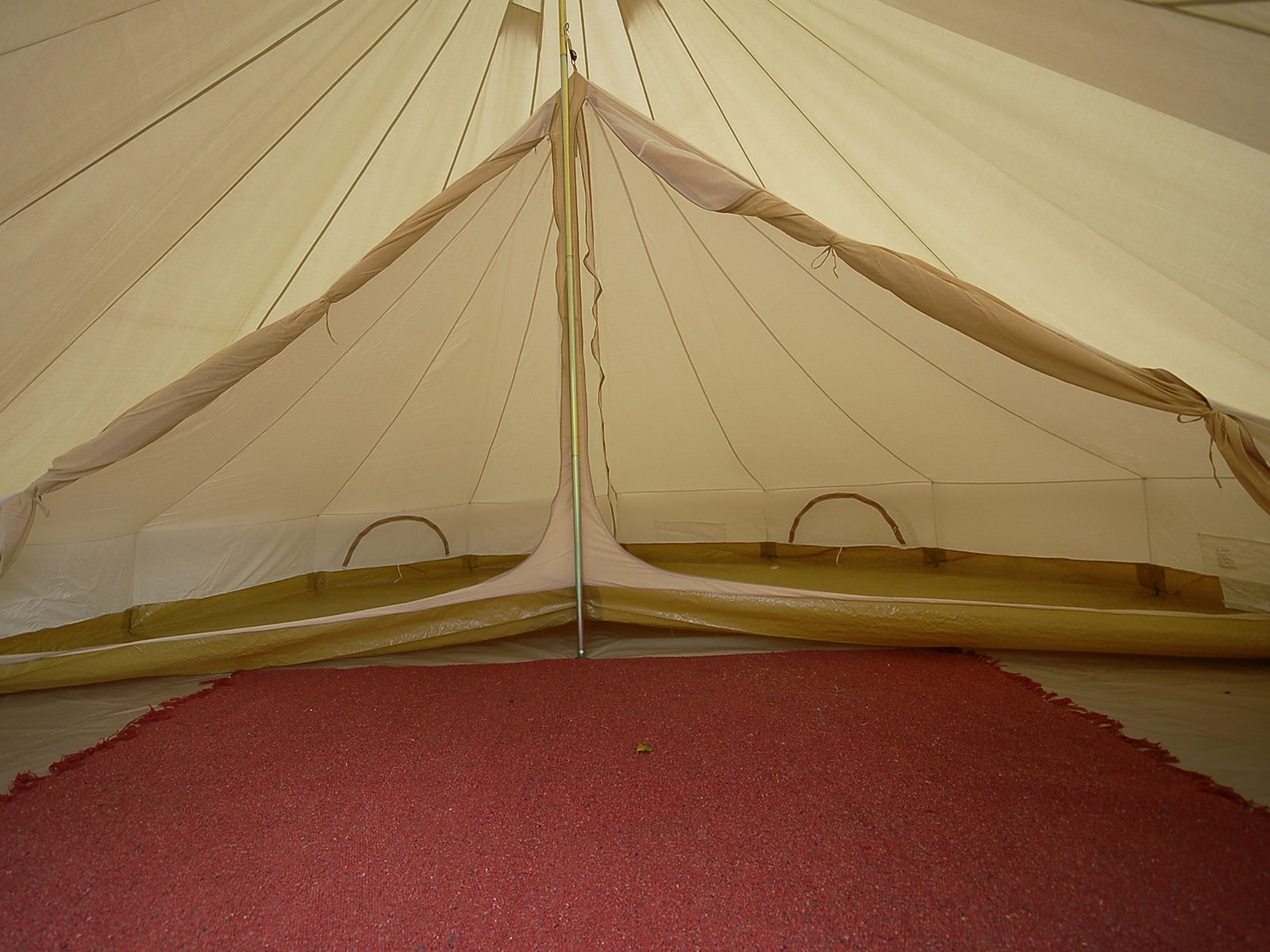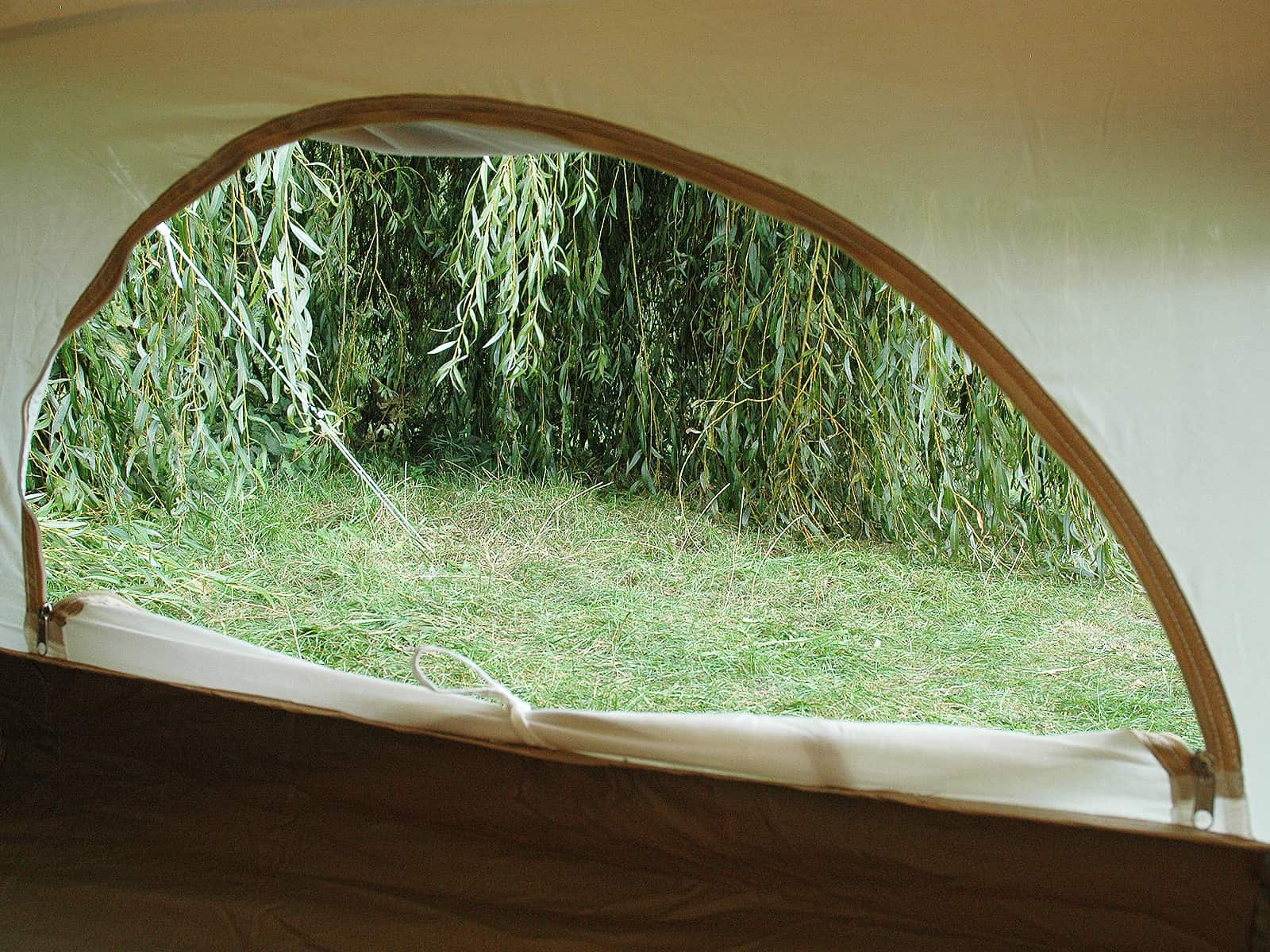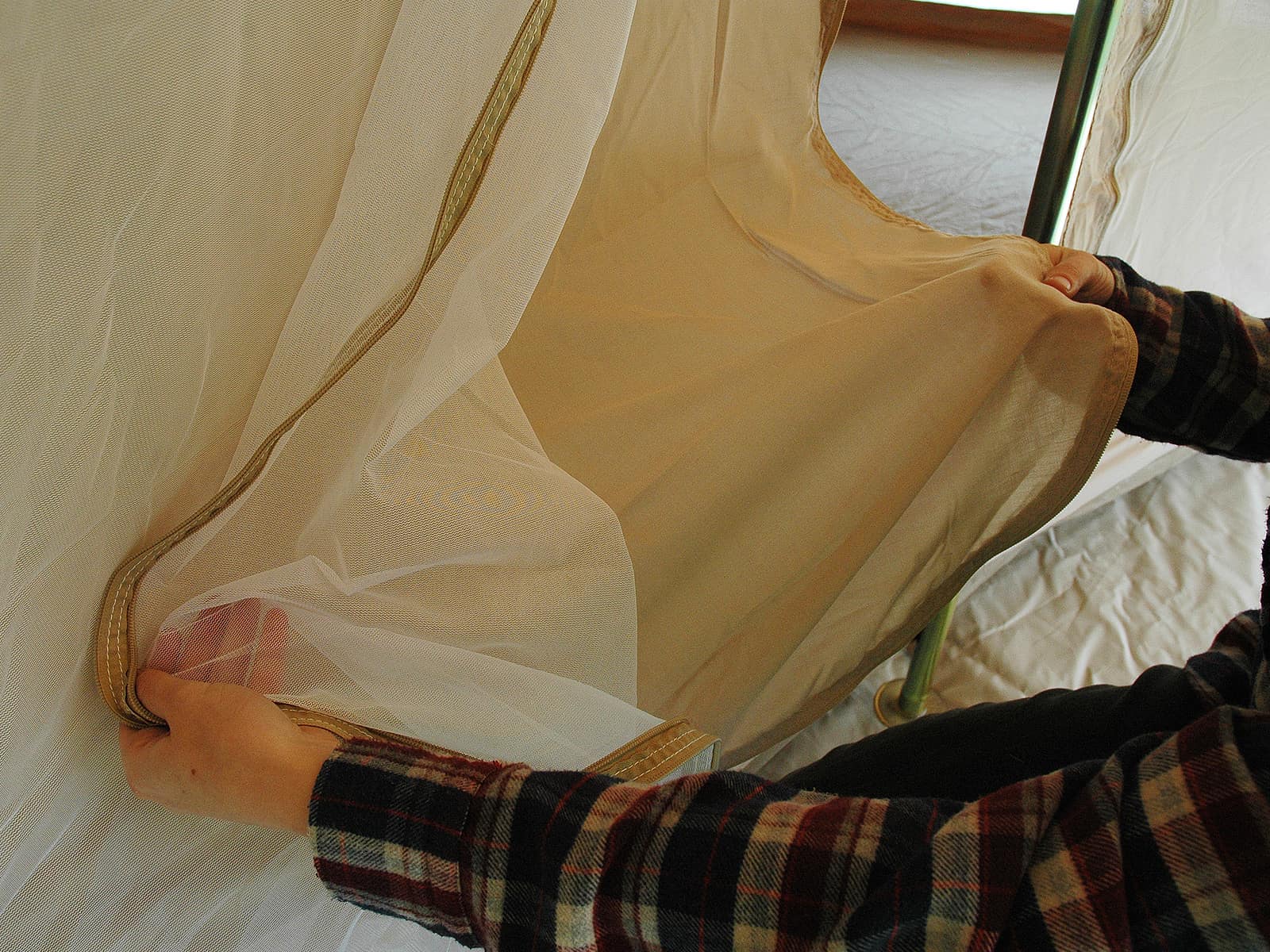 Sold Out
6 metre Bell Tent Inner Tent
£179.00
Create separate rooms in your 6m Standard or Ultimate Bell Tent.
Allows you to keep a clean, isolated, warm sleeping area
Features integrated mesh for a bug-free zone
Half-moon size takes up half of the tent opposite the door
Zip-in diver allows for one or two bedrooms
Description
Dimensions & Features
Our 6m half-moon inner tent has been specifically designed for our 6m Standard and 6m Ultimate Bell Tents.
The inner tent creates a half-moon shaped compartment opposite the door and lets you divide your tent into two separate living and sleeping areas. Featuring a zip-in divider and privacy screens, you get the option of one large or two smaller bedrooms. With an integrated mesh walls system and a built-in "bath-tub" groundsheet that rises 10cm off the ground, this inner tent is perfect for creating a bug-free chill zone.
Please be aware that this inner tent will not fit in our 6m Ultimate PRO MESH Twin Door Bell Tent as it will partially block the entrances. Please see our specially designed 6m Pro Twin Door or 6m Pro Quarter Inner Tents if you have that tent.
Zip-in Divider and Privacy Screens
This model features a zipped-in divider, giving you the option of one large half-moon bedroom or two quarter chambers. Each quarter can comfortably accommodate a king-size mattress (180cm wide) or several smaller mattresses. The unique inner tent door system gives you three privacy options: fully open, retaining the feeling of space; mesh only, for an airy, bug-free zone; or keep both layers fully zipped to create a privacy screen.
Really Easy to Install
You can fit one of our Inner Tents in just a few minutes without having to leave the warmth of your tent. The elasticated fittings allow you to roll the walls up whilst the inner tent remains in place. The inner also has matching windows with the tent, giving easy access to open them for airflow.
Main features of our 6m Inner Tent:
Create a separate, clean bedroom area
Divider allows for one or two rooms
Can be fitted in around 3 minutes without having to leave your tent
Attaches to the "D-ring" on the centre pole (cannot use in conjunction with a tea light chandelier)
Twin doors fully roll up to retain the feeling of space
Doors have three settings: open, mesh only or full privacy door
Extend your season with added insulation
Elasticated fittings allow the inner tent to flex in the wind
Fine mosquito mesh helps keep bugs out and kids in
Built-in "bath-tub" groundsheet that rises 10cm off the ground for extra protection against water, dirt and bugs
Our tents are covered by a twelve-month manufacturer's warranty.
For more detailed information please see the
tent warranty
section of our website.