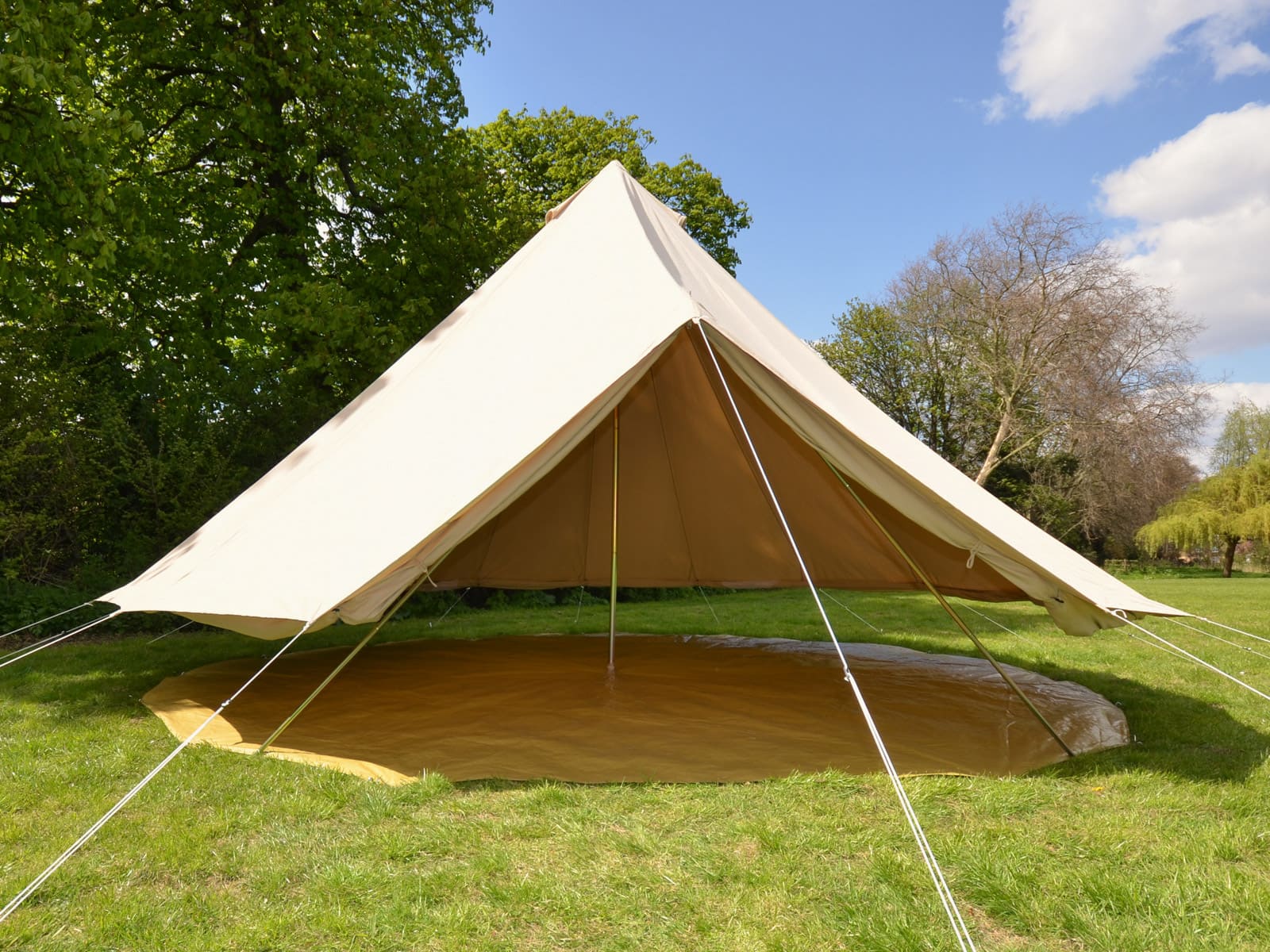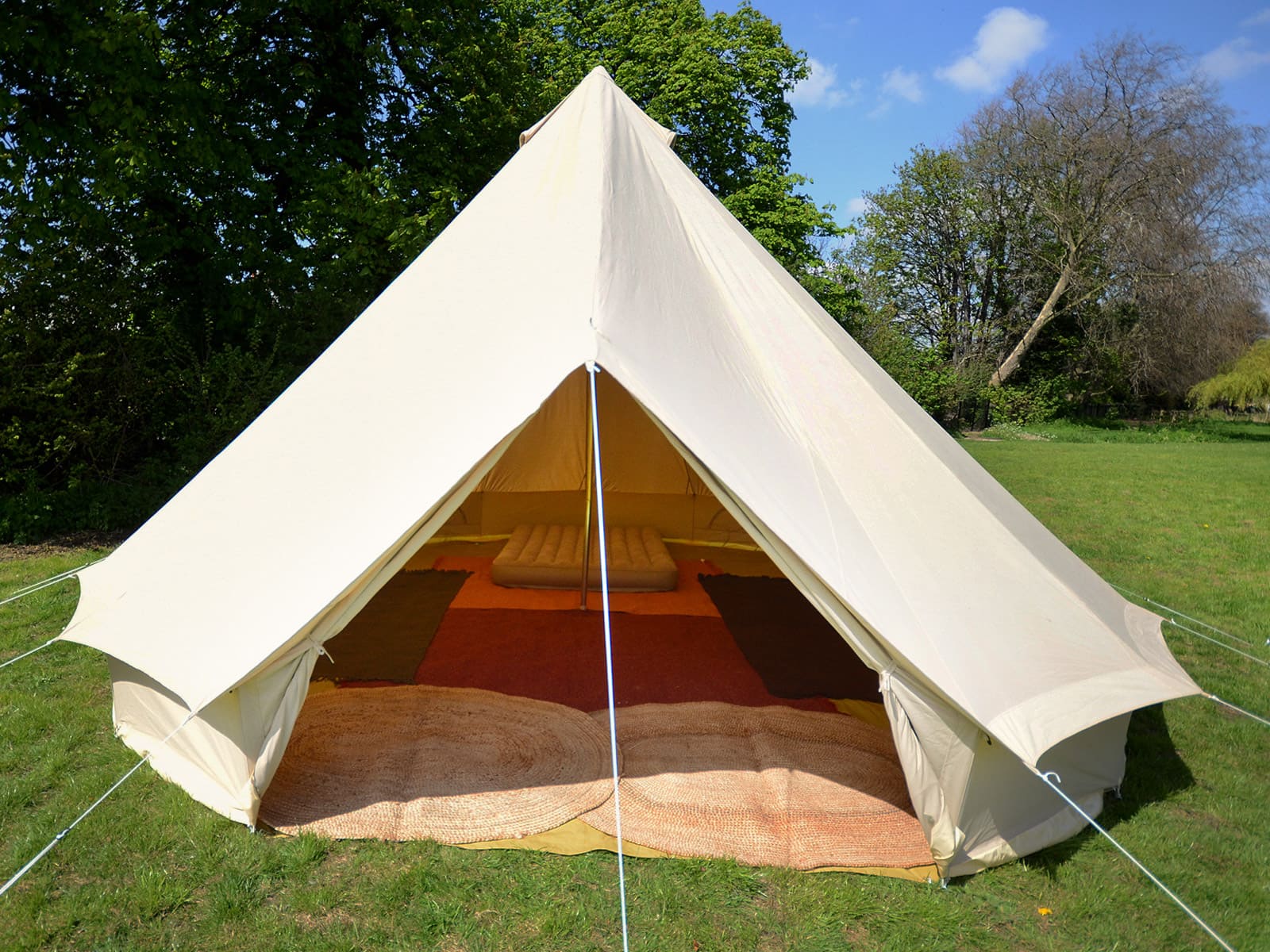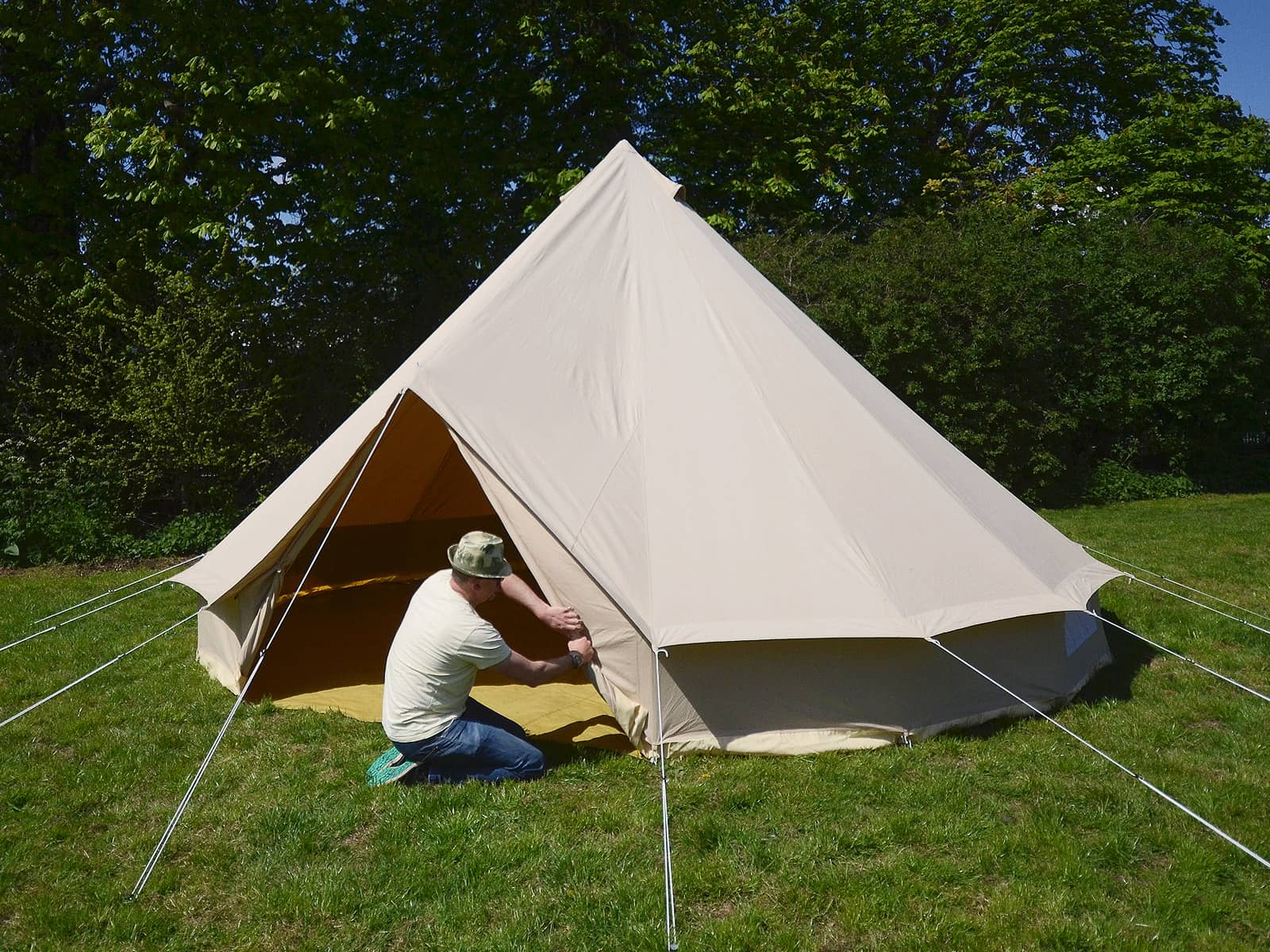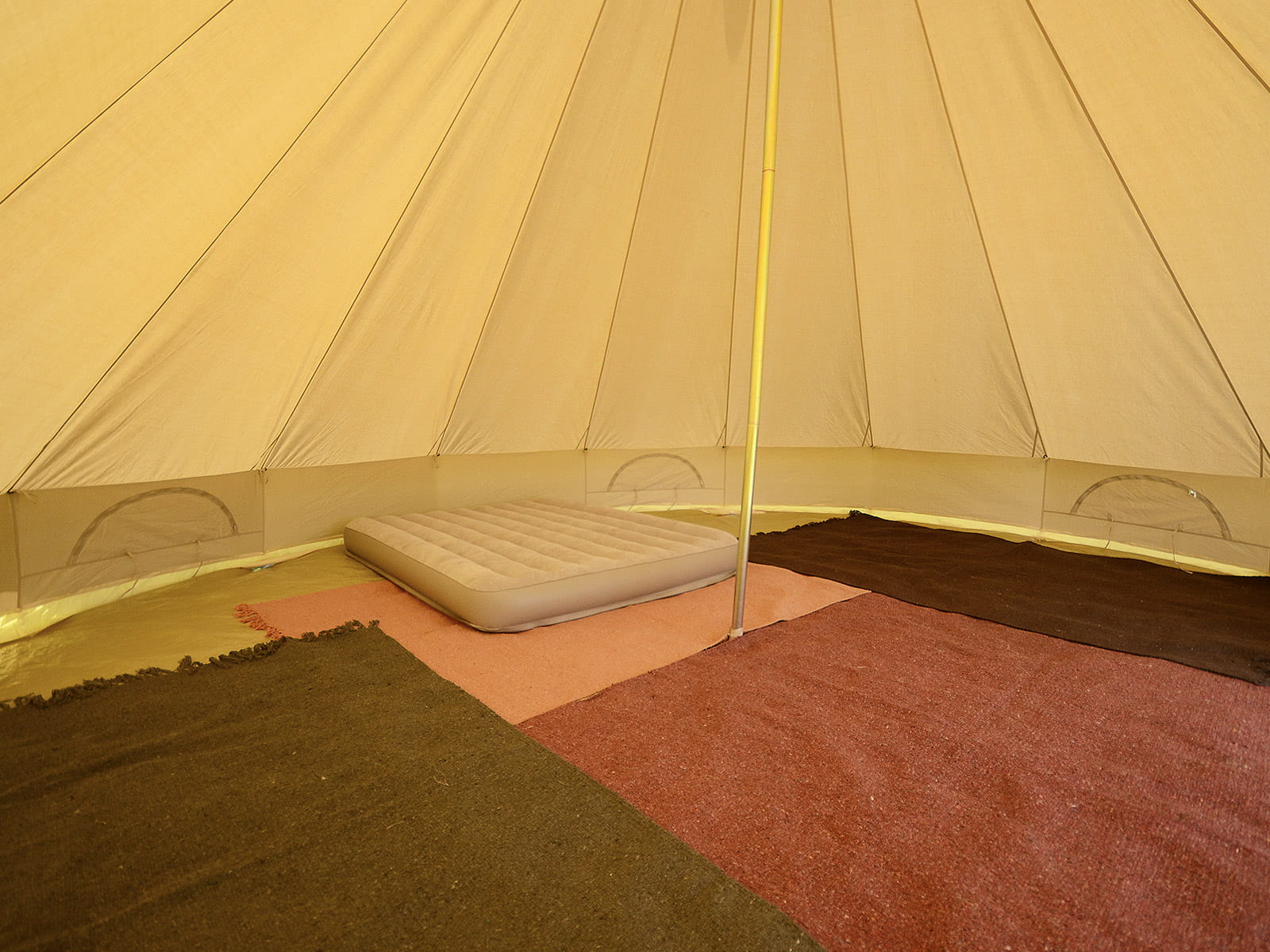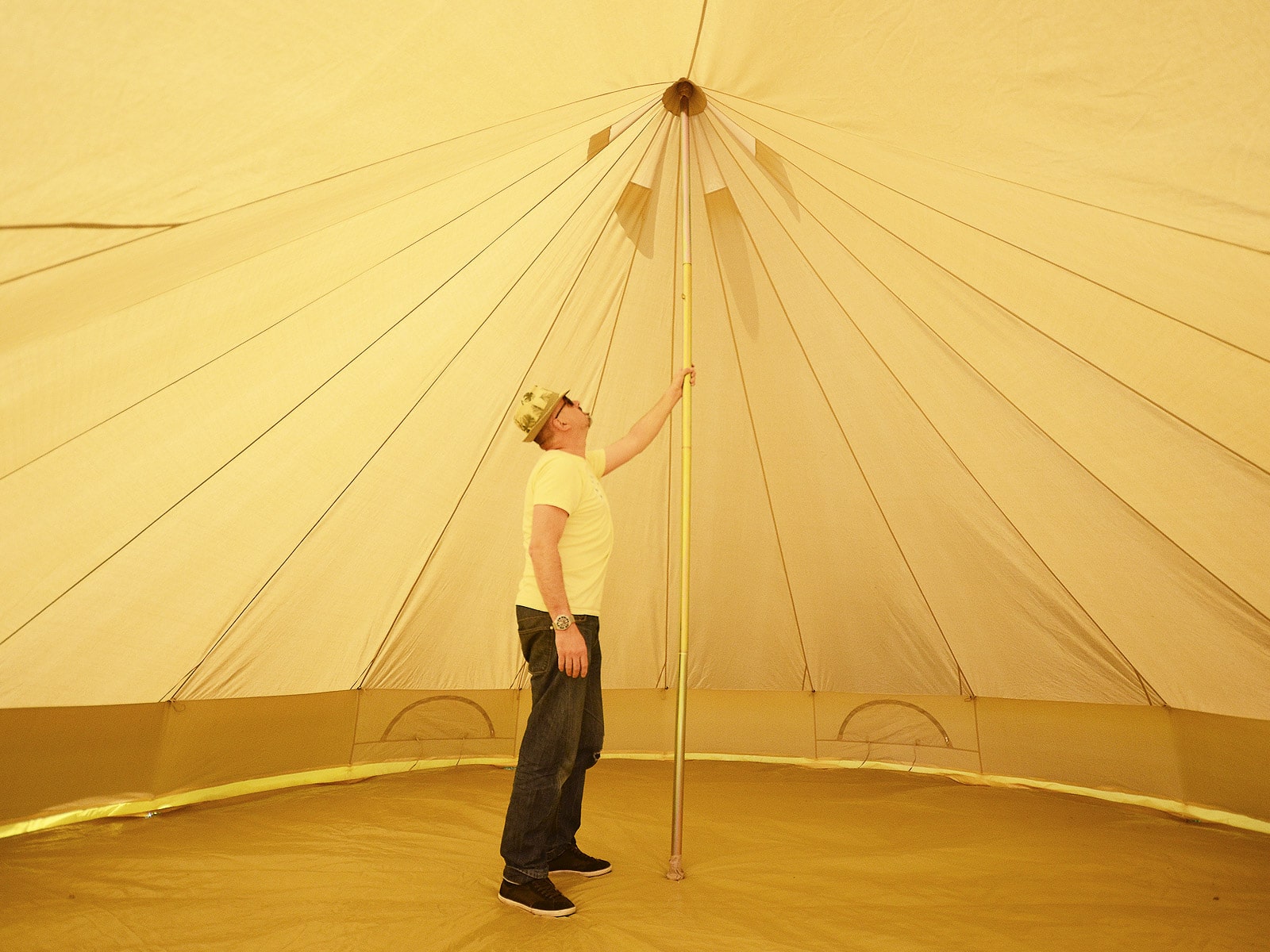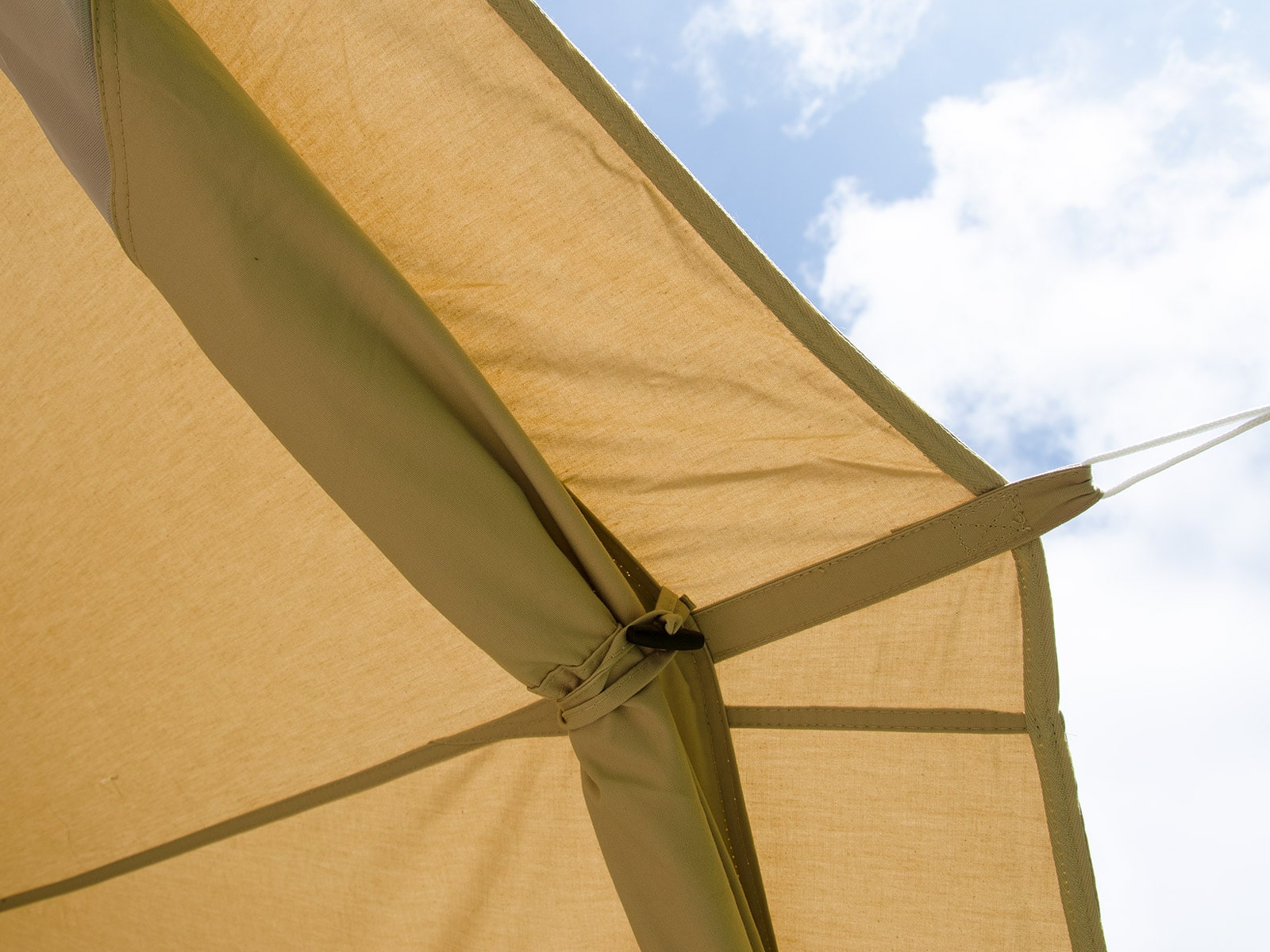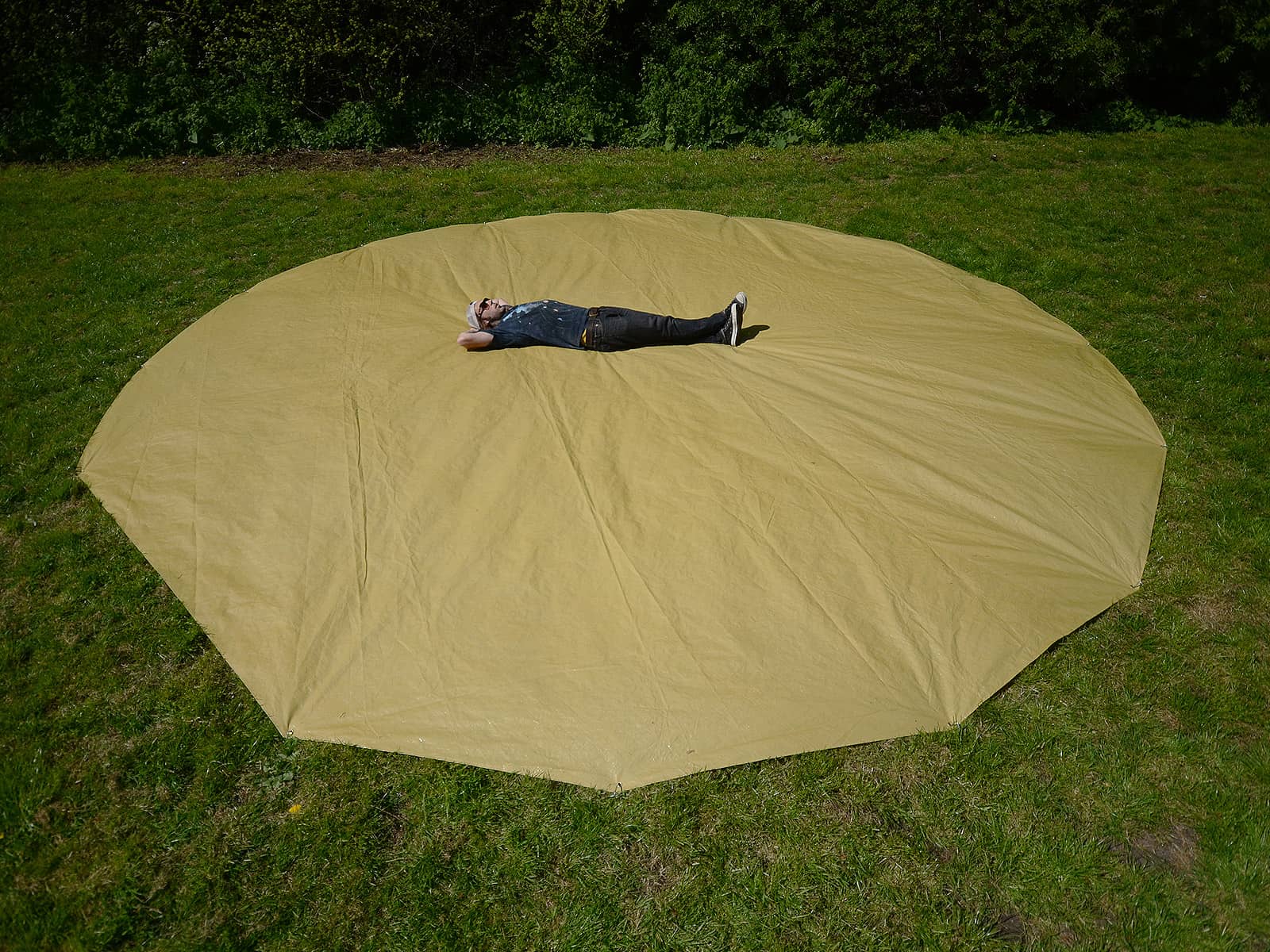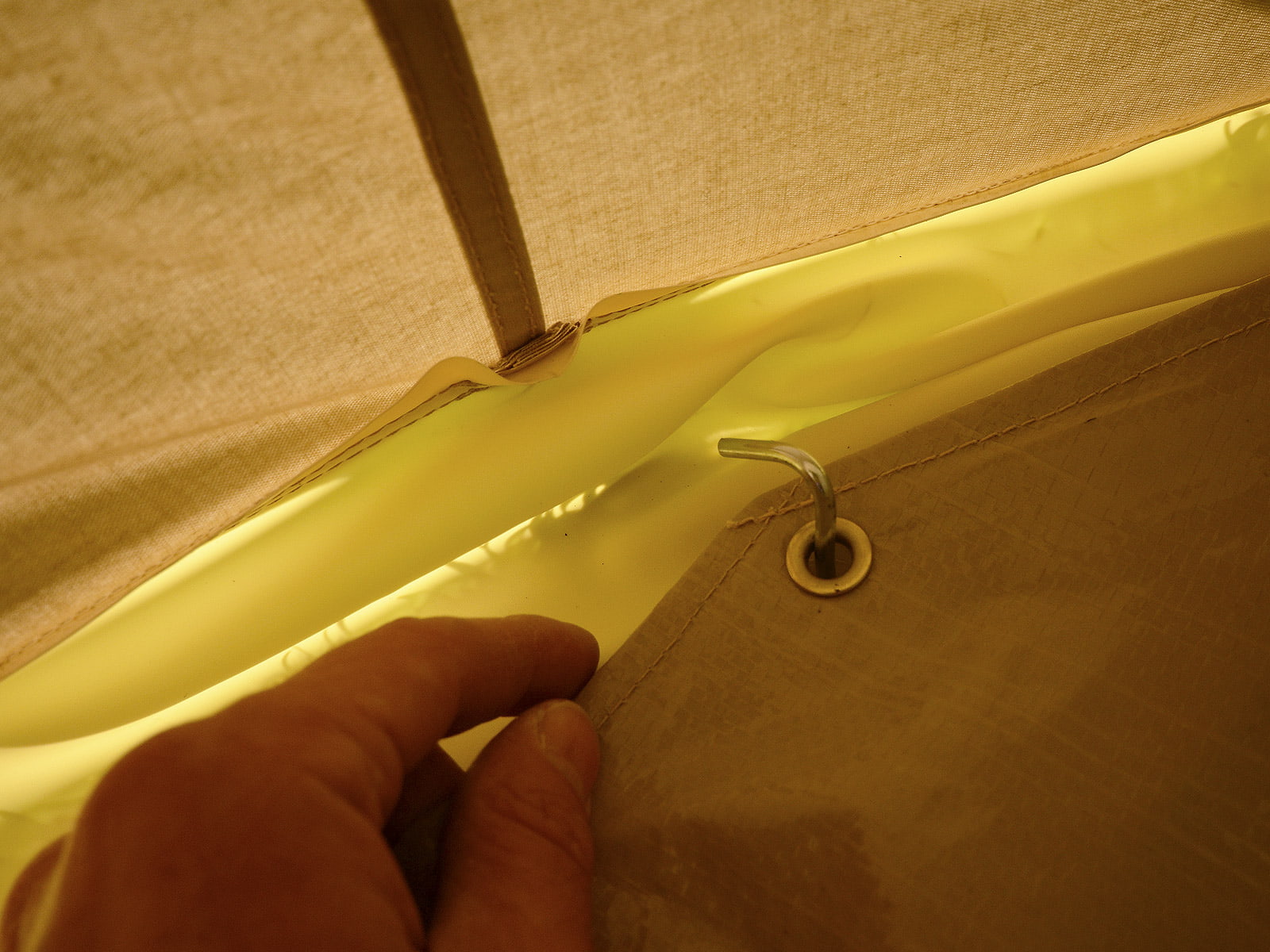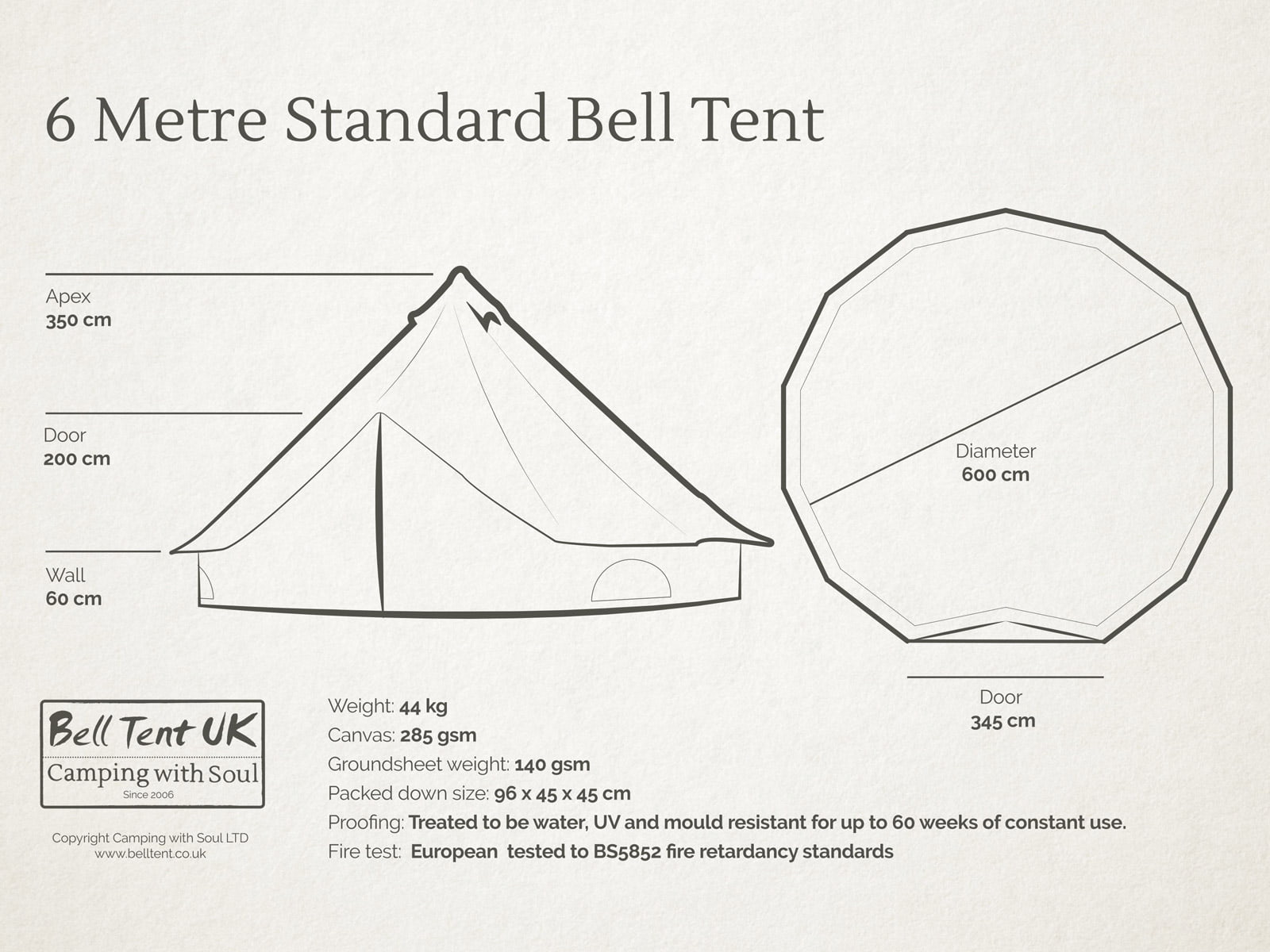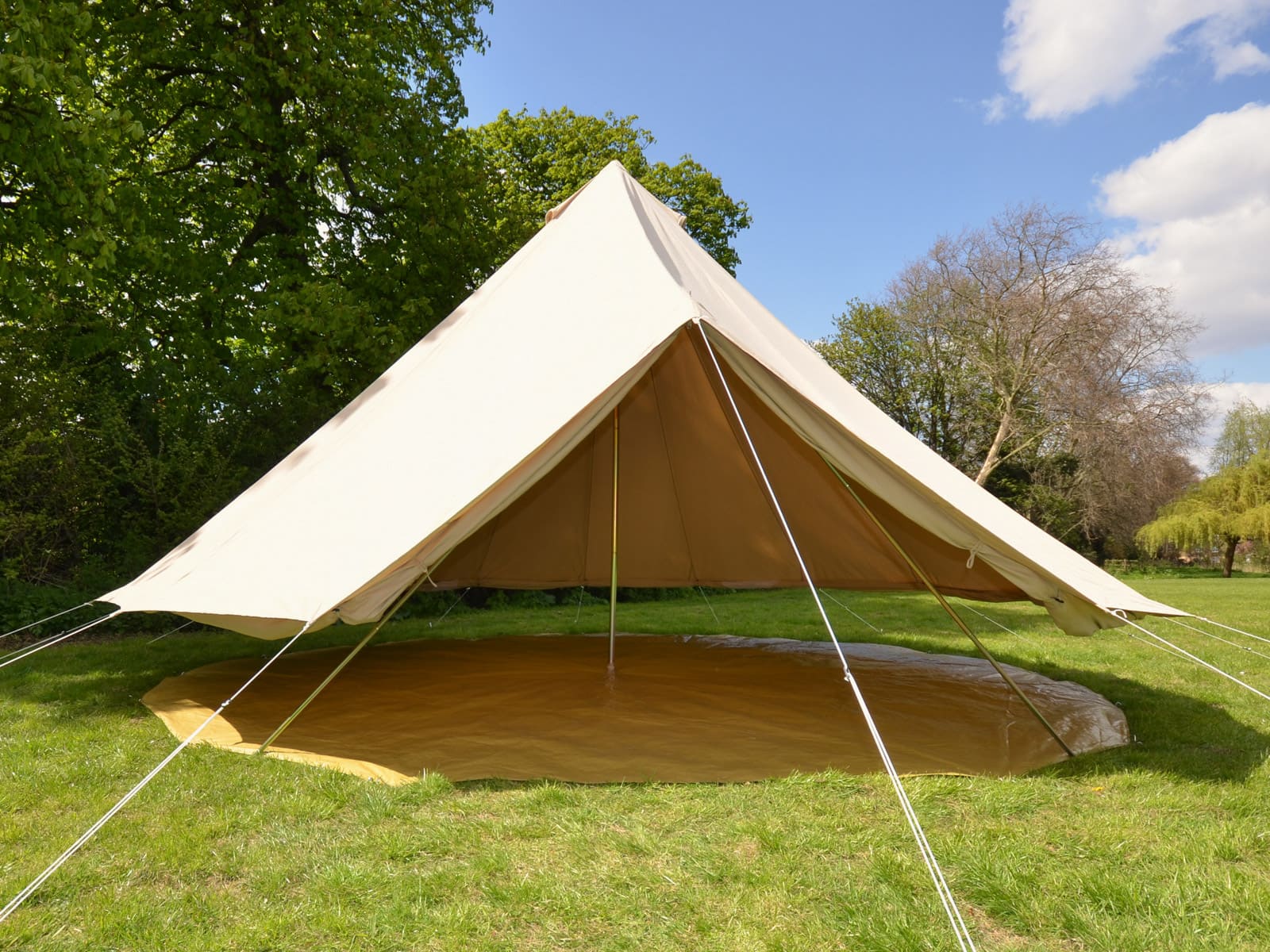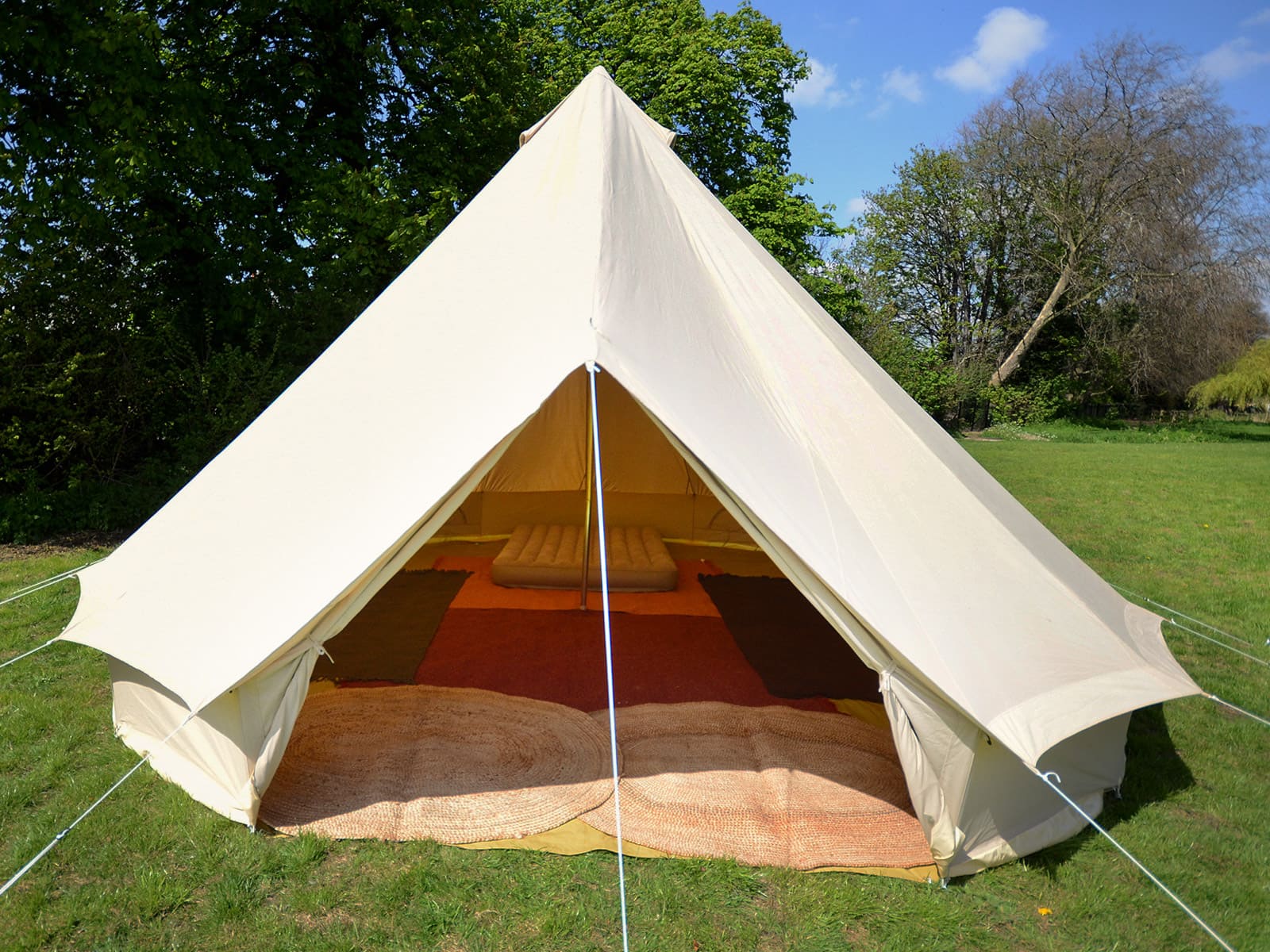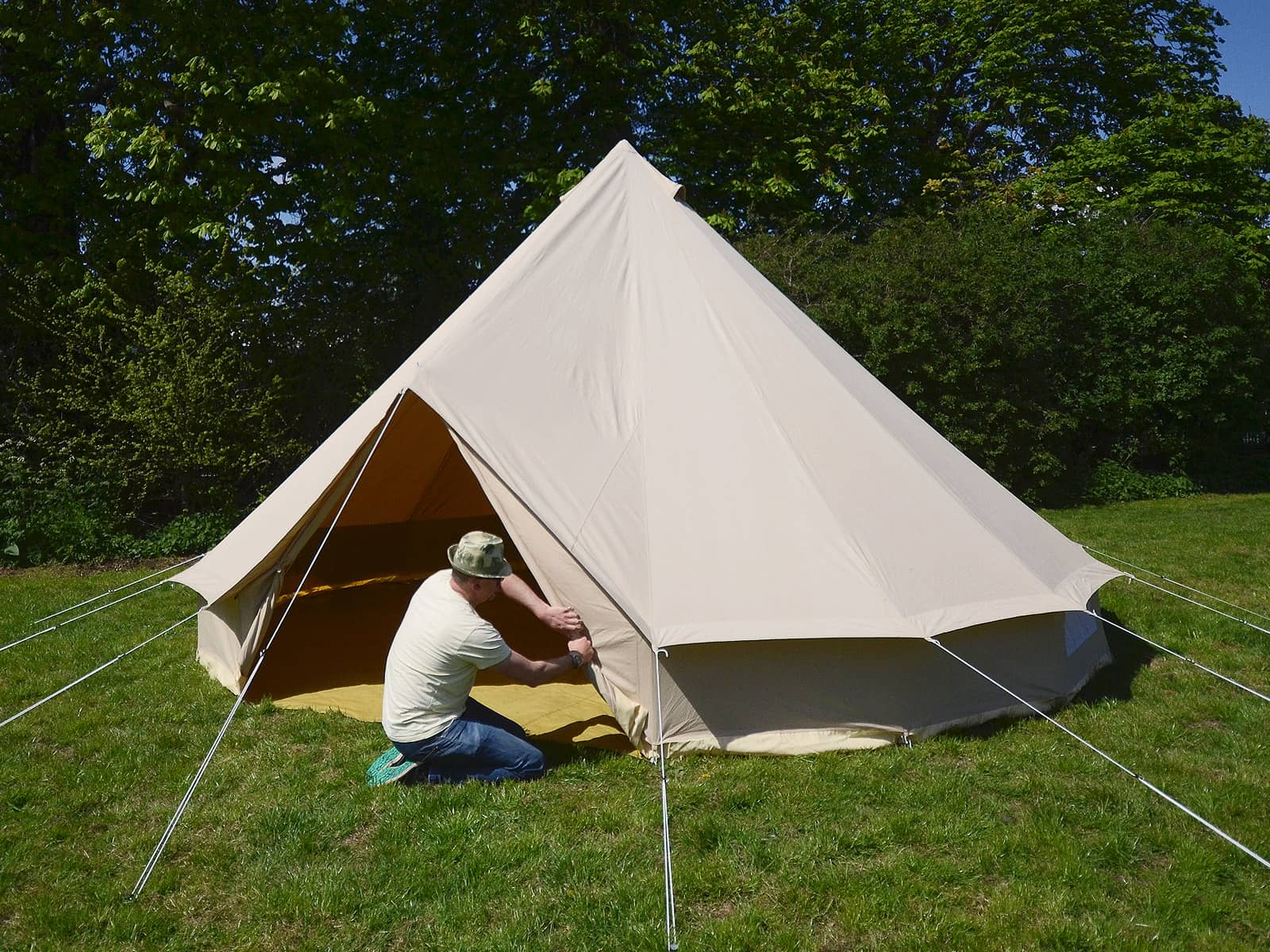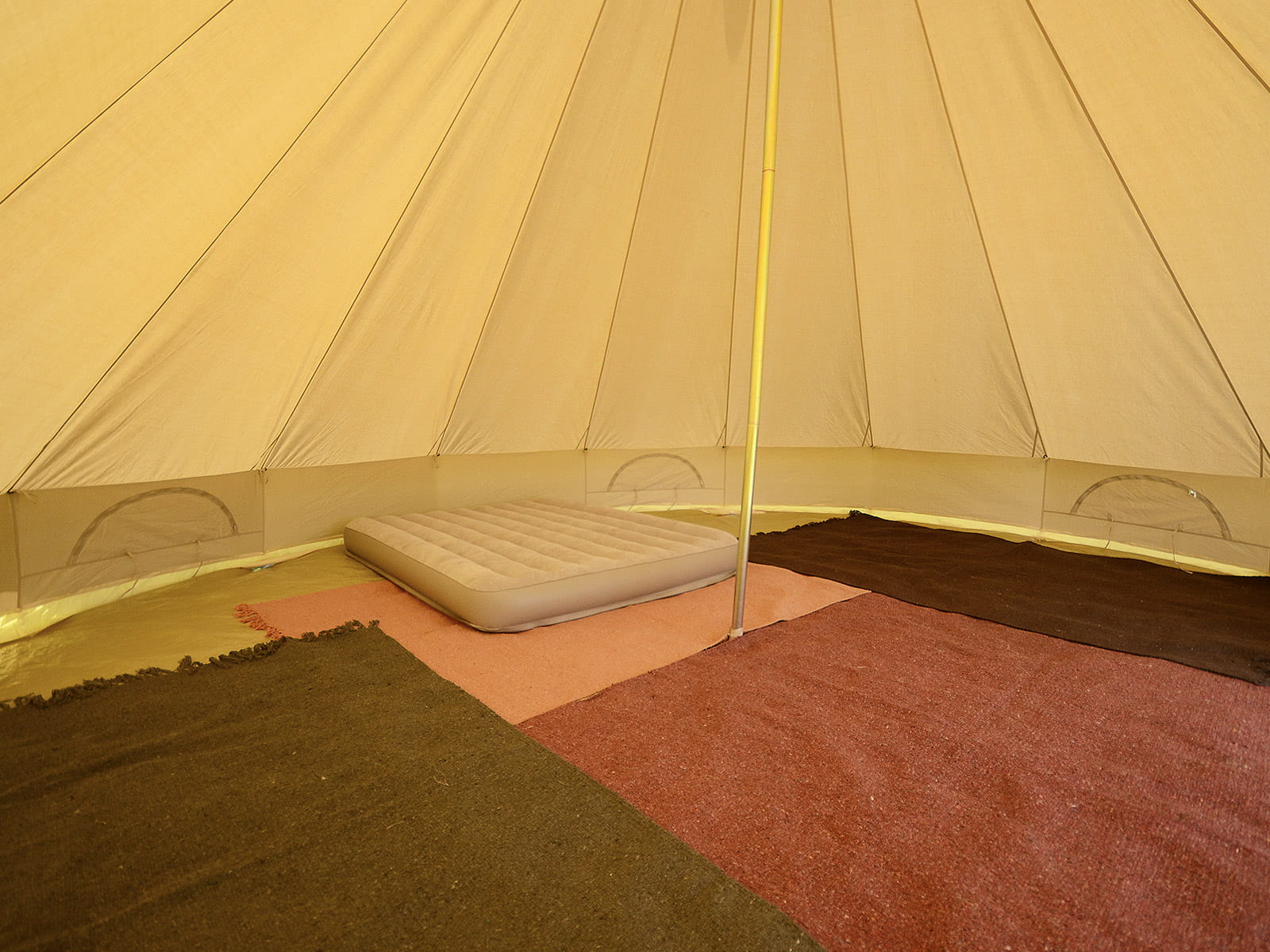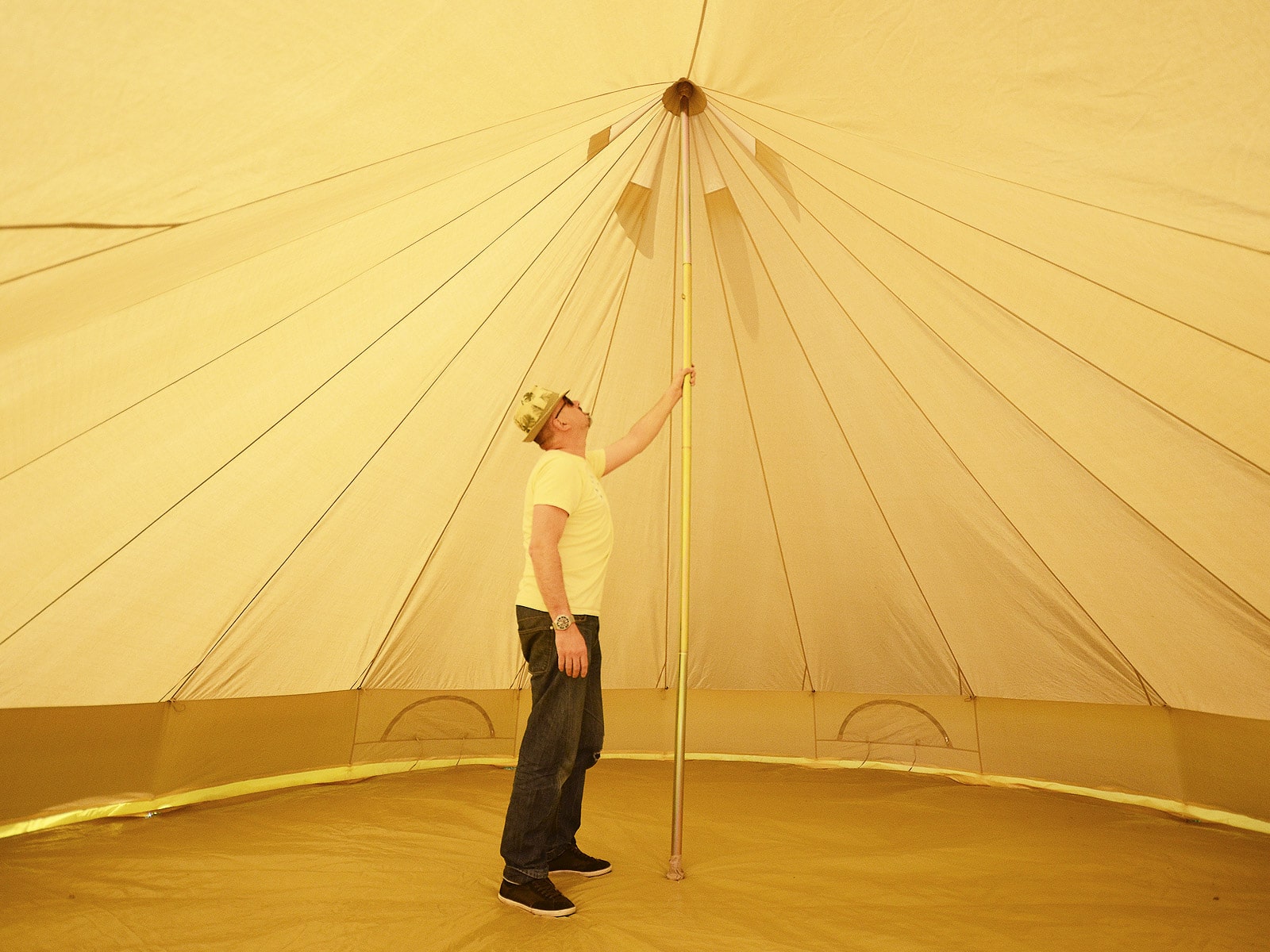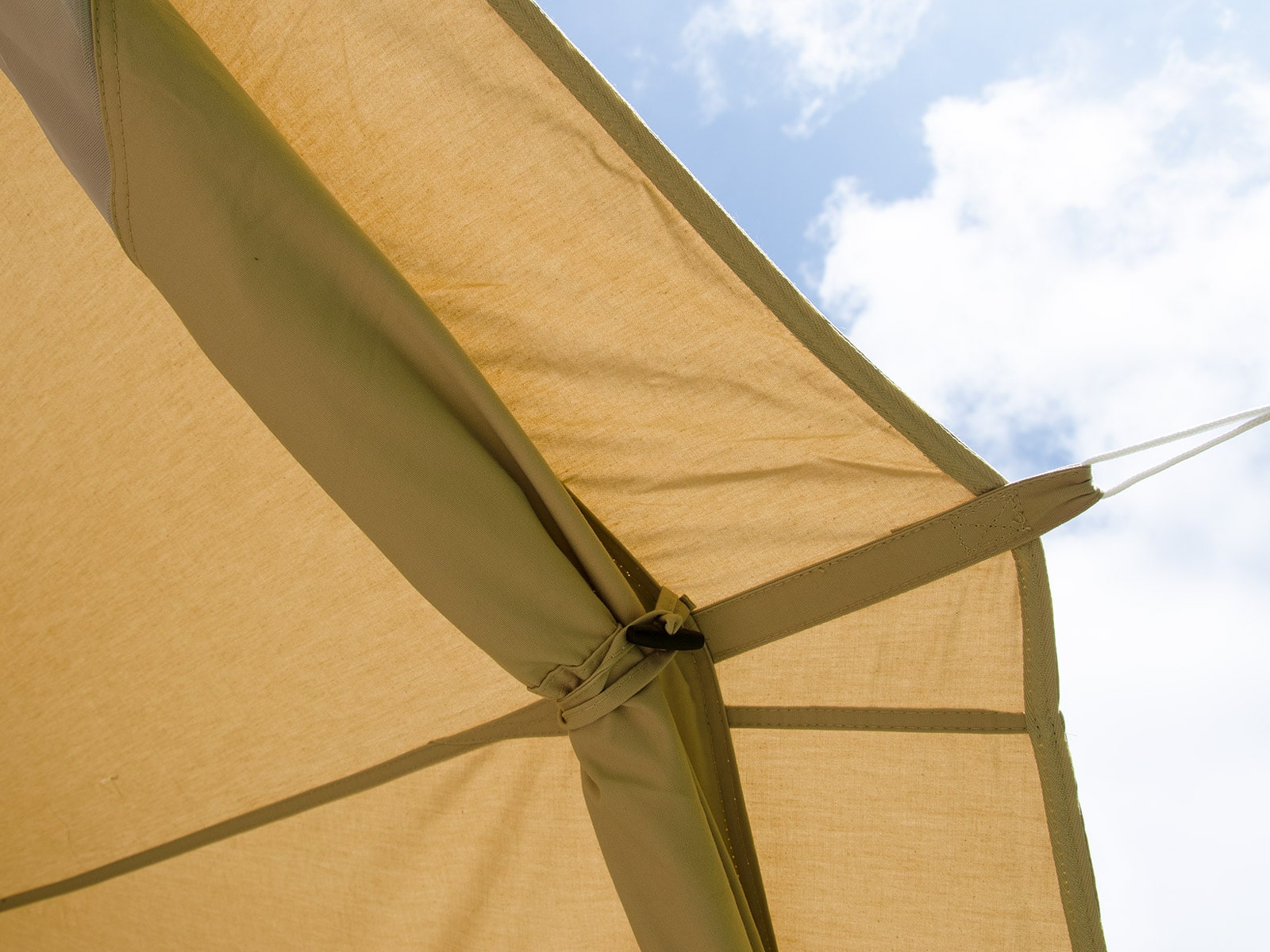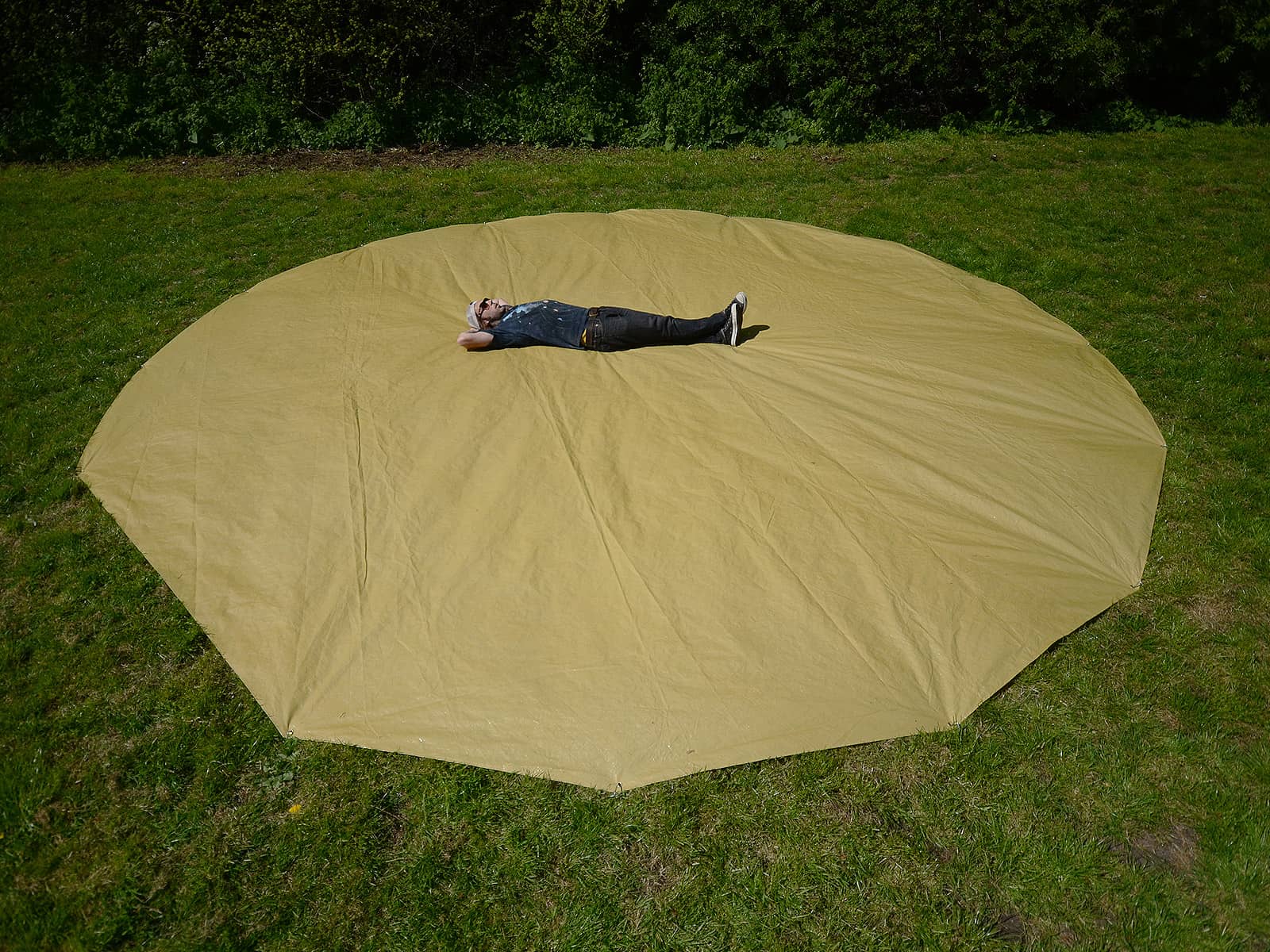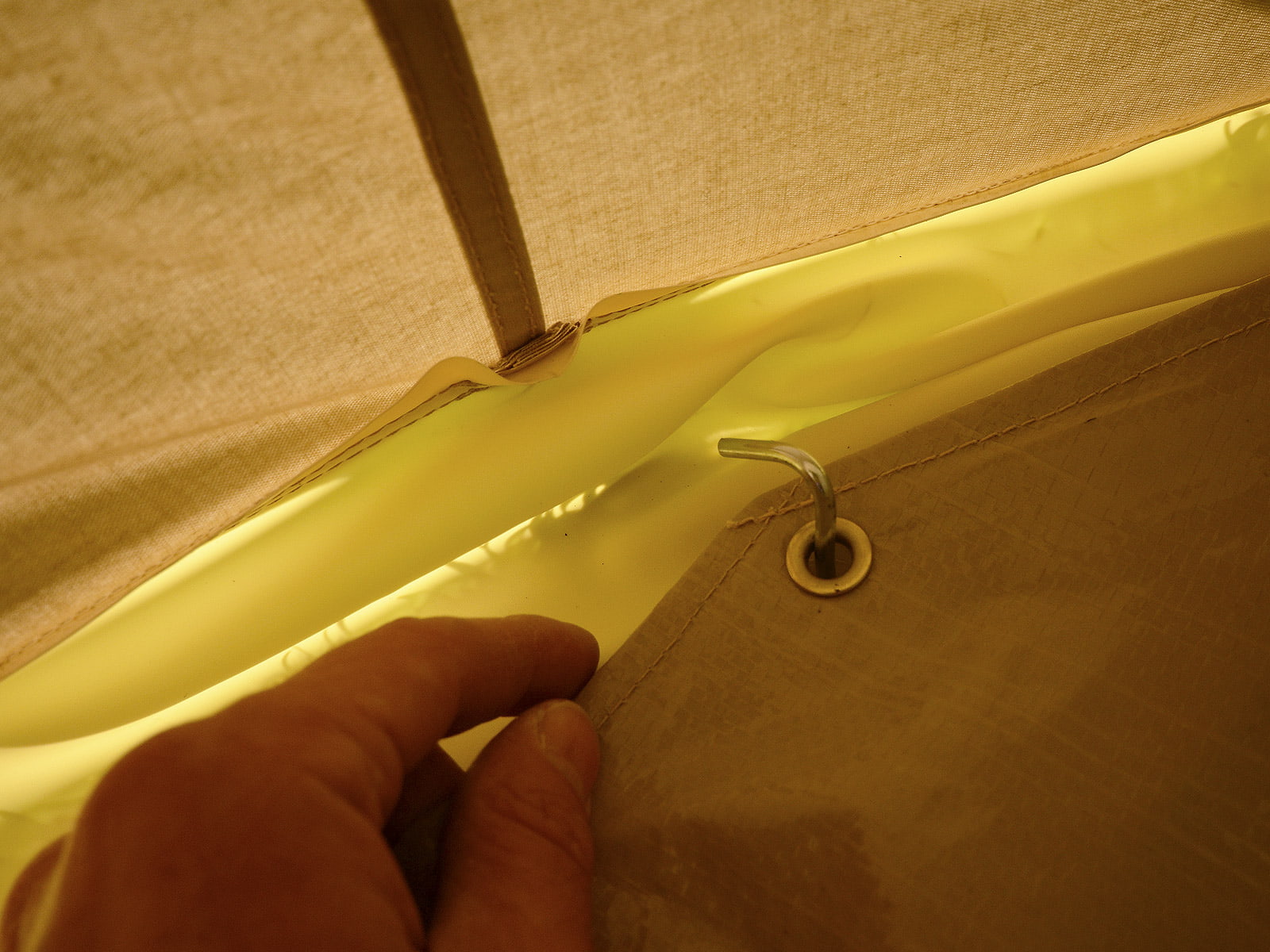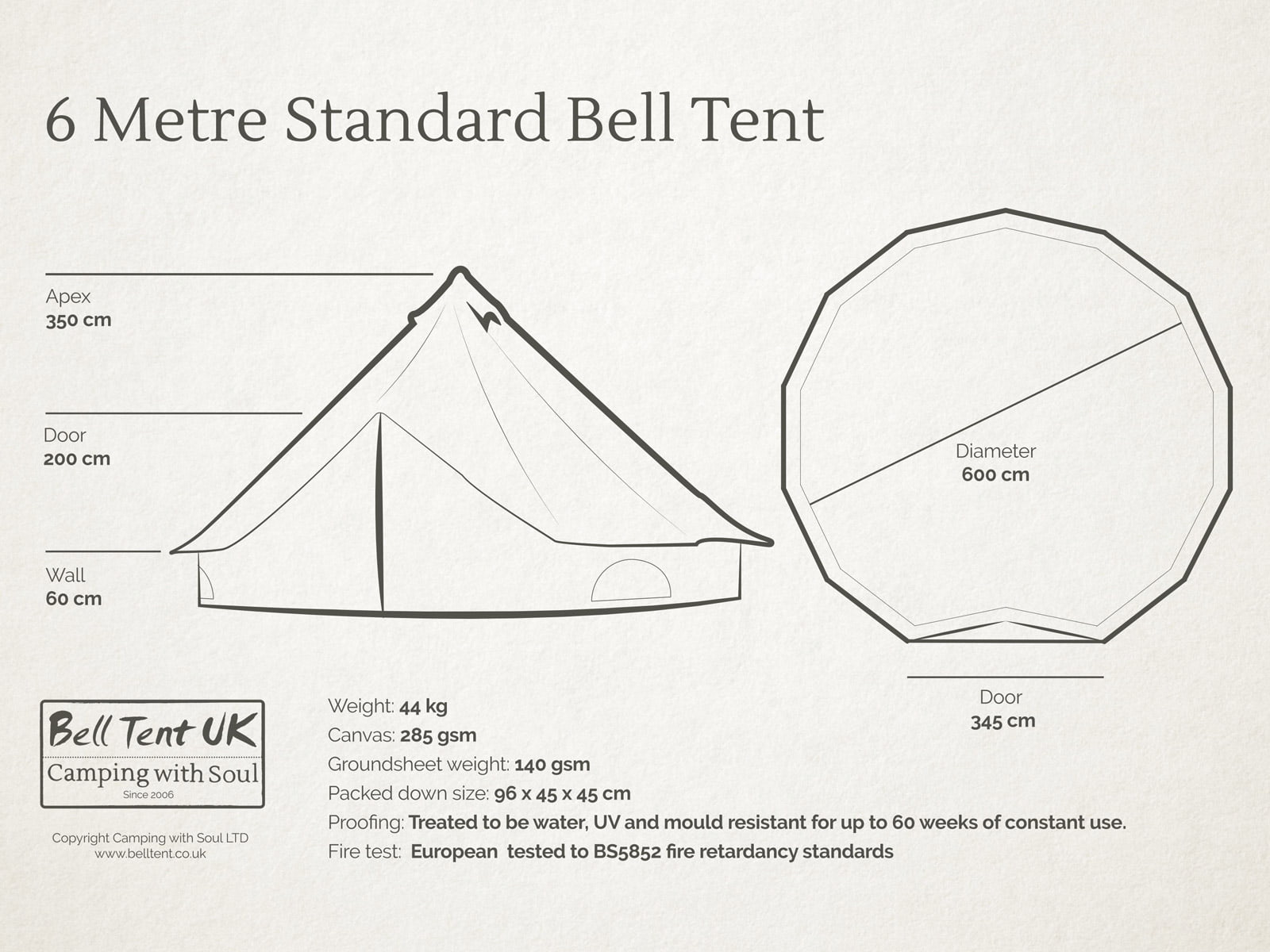 6 metre Standard Bell Tent
£759.00
Our super-sized version of the classic Bell Tent.
An amazing party tent, great for events
Lightweight 140gsm pegged-in groundsheet
350cm centre pole creates impressive headroom
Will fit ten mattresses, or fifteen sleeping bags
Description
Dimensions & Features
FAQ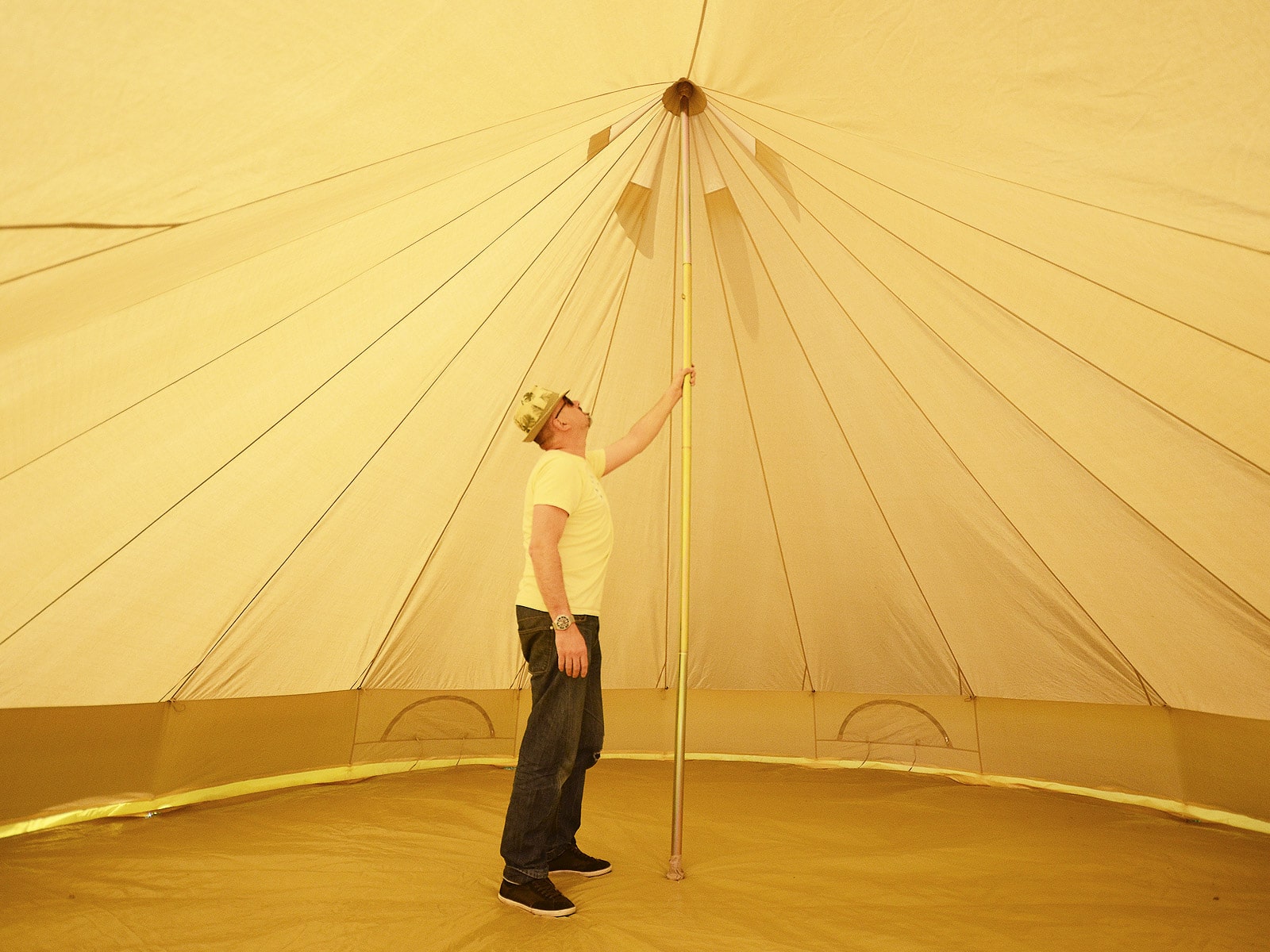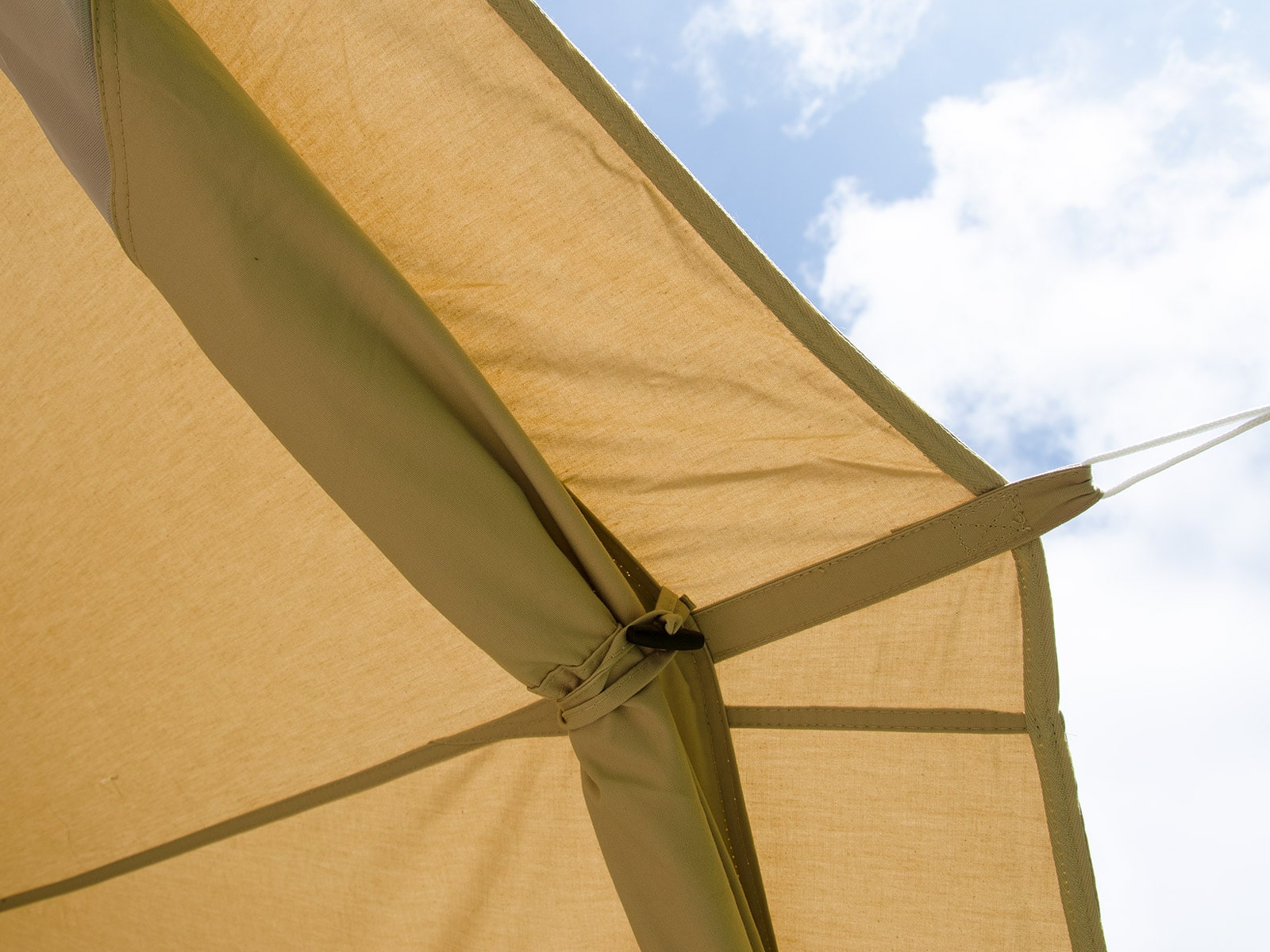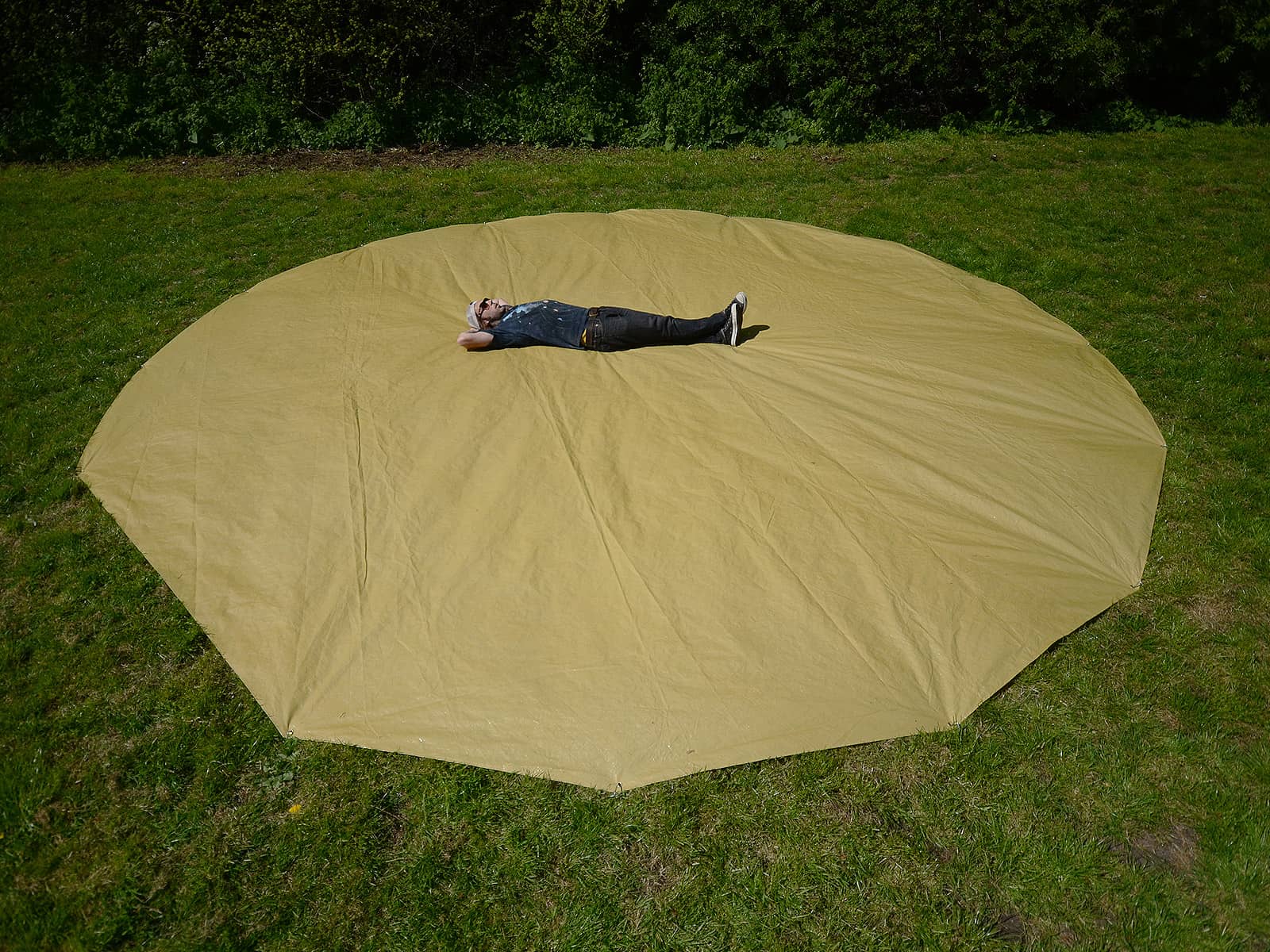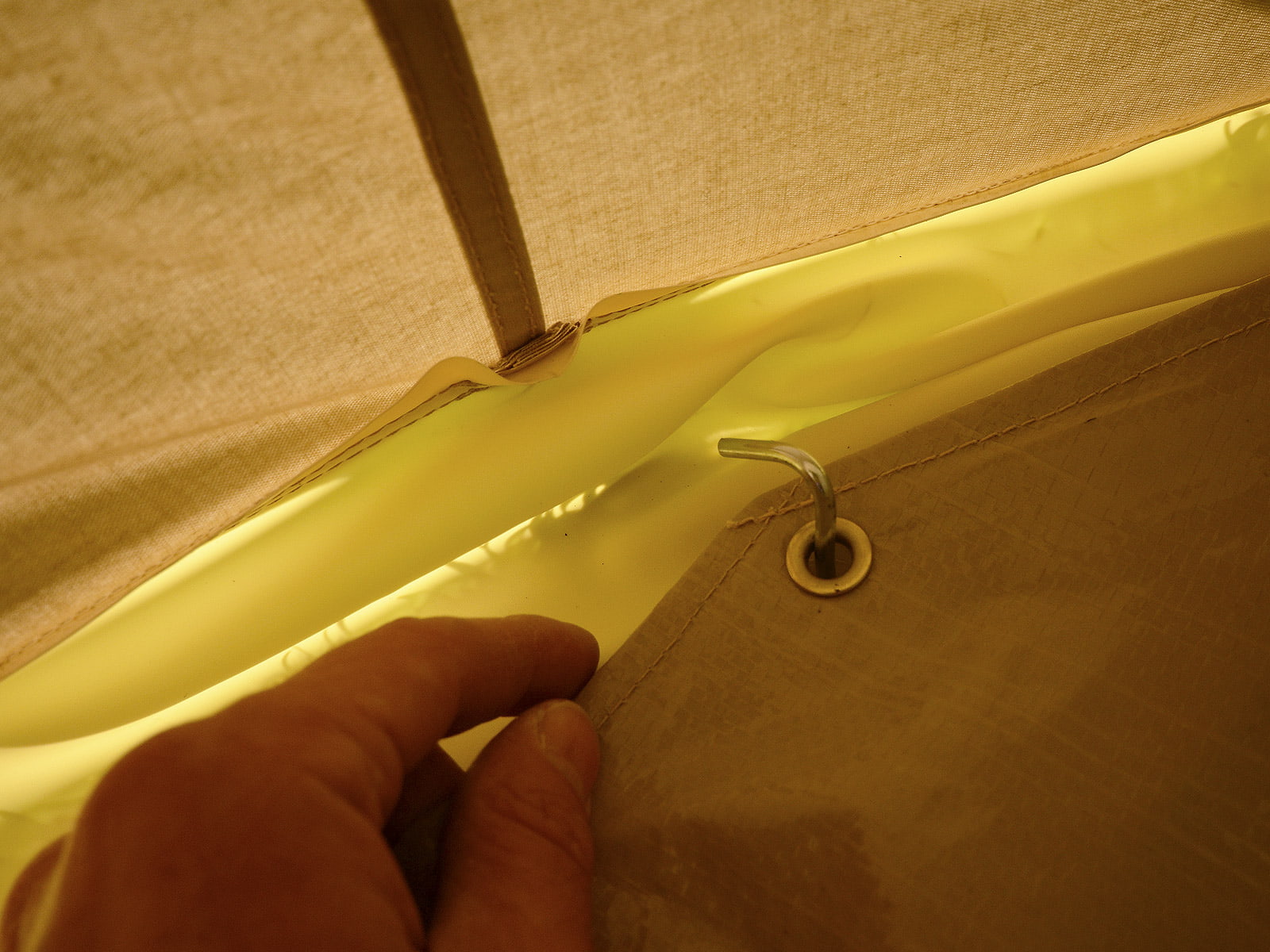 Our 6m Bell Tents are really huge, with enough space for 25 chairs for events or ten single mattresses for camping in groups! Our Standard model is our most affordable, lightest 6 metre tent - a modern classic. It features a separate pegged-in groundsheet so you can roll the walls up in fine weather. The tent also includes all fittings needed, so you can add an optional inner tent to divide the ample space into living and sleeping areas.
Roll up the sides on a sunny day and enjoy the breeze
As with all of our Standard models, the canvas and the groundsheet are separate and pegged together. The pegged-in groundsheet allows you to roll up the walls of your tent, letting a cooling breeze blow through on a summer's day, making this tent really useful for events. Make sure you don't leave this large tent unaccompanied with the walls rolled up as it's a big kite waiting to fly if the wind gets up.
Over the years, thousands of happy campers have contributed to the design
Launched in 2006 and with the help of our enthusiastic customers' feedback, this is our contemporary take on an age-old design. We use high tech, robust waterproofing on highly developed lightweight cotton canvas to create a modern classic.
A huge bell tent with a classic look and lots of inside space
The 6 metre diameter internal area is a very versatile space. Our inner tents will divide the tent into discrete areas for sleeping, cooking and living. This tent is really big, so please bear this in mind when choosing a pitch, i.e. somewhere out of the prevailing wind!
Main features of our 6m Standard:
350cm high centre pole It's a huge tent, don't leave it unattended with the sides up, or it will turn into a monster kite!
Can be pitched by one person in around 20 minutes
Roll up sides on hot sunny days
A-frame entrance creates a weather-resistant vertical door
PVC skirt on canvas wall and groundsheet have corresponding peg holes for a better seal
Four mesh-lined windows keep the bugs out and let the breeze in
Integrated centre pole 'D' ring ideal for accessories such as tea light chandeliers or inner tents
Can accommodate a stove by Installing a Flashing Kit/Stove Hole
Made from 285gsm unbleached, natural, breathable 100% cotton canvas
Our premium canvas has a 4500mm Hydrostatic Head (HH)
Treated to be water, UV and mould resistant
Tested to BS5852 fire retardancy standards
Our tents are covered by a twelve-month manufacturer's warranty.
For more detailed information please see the
tent warranty
section of our website.