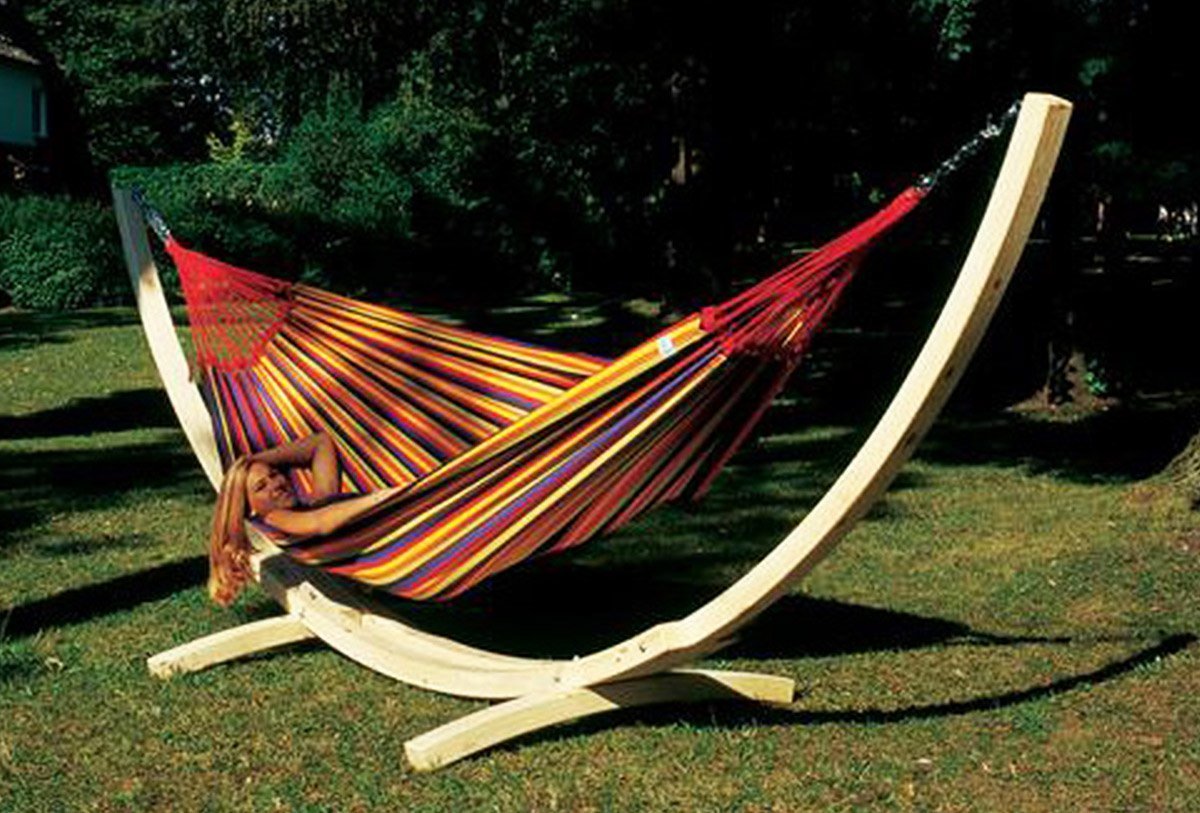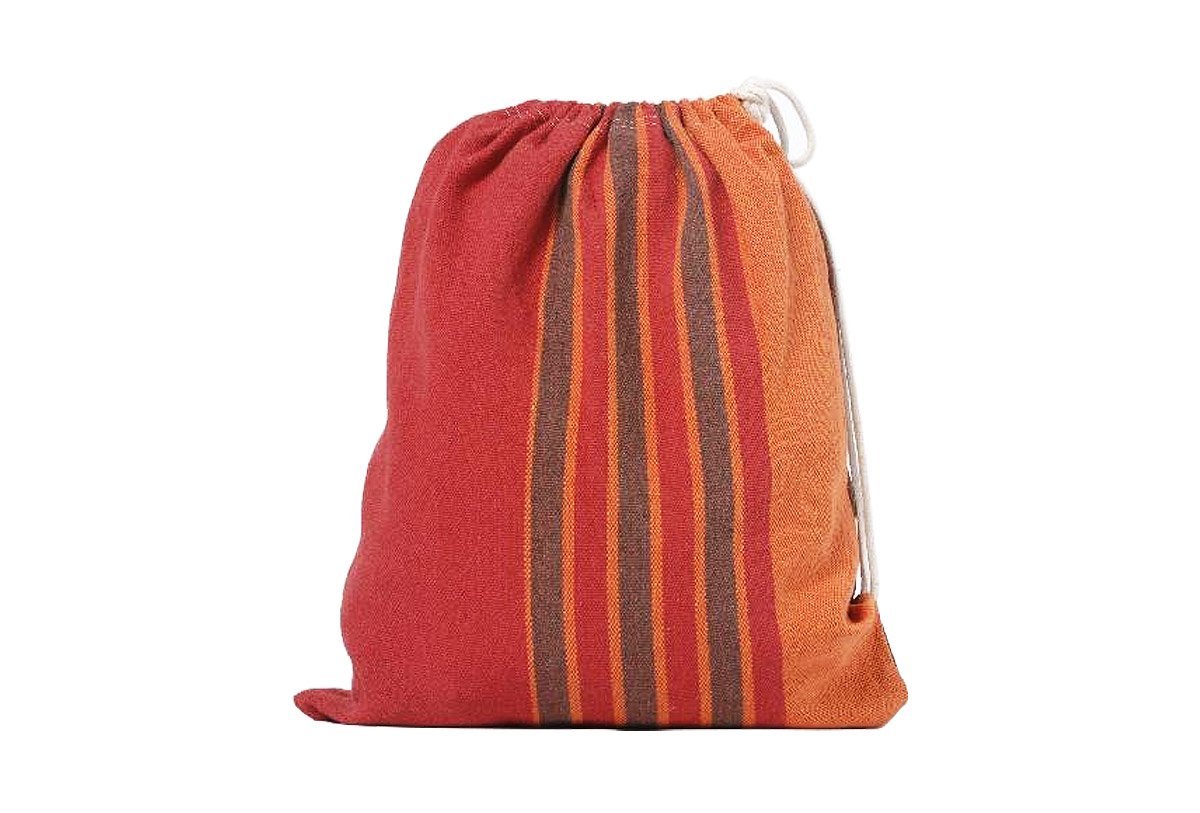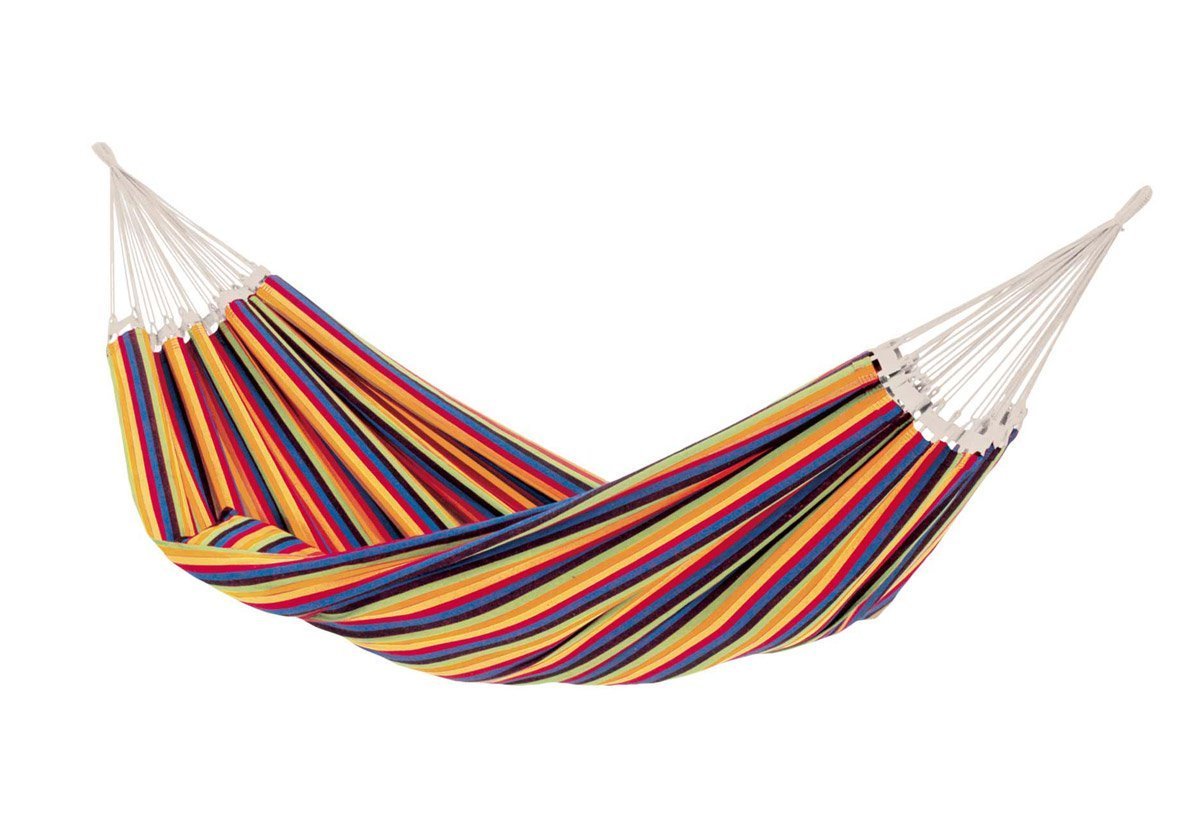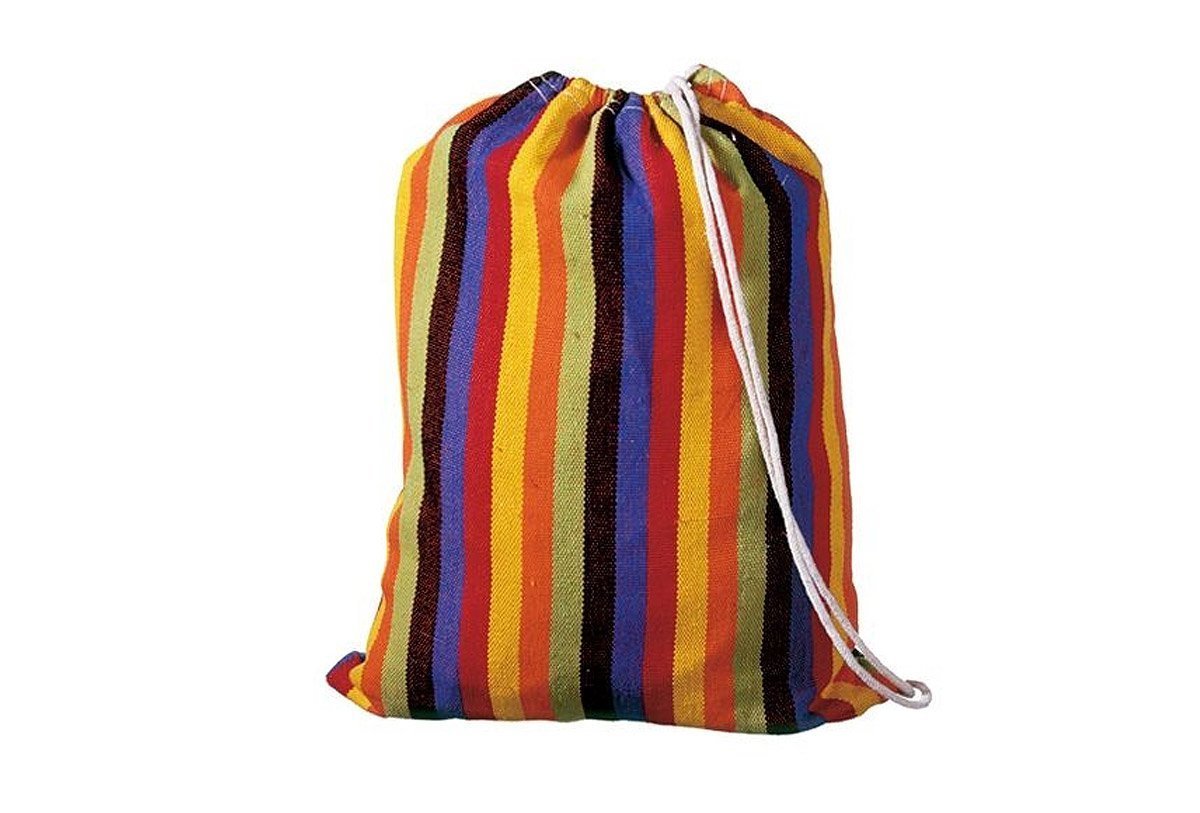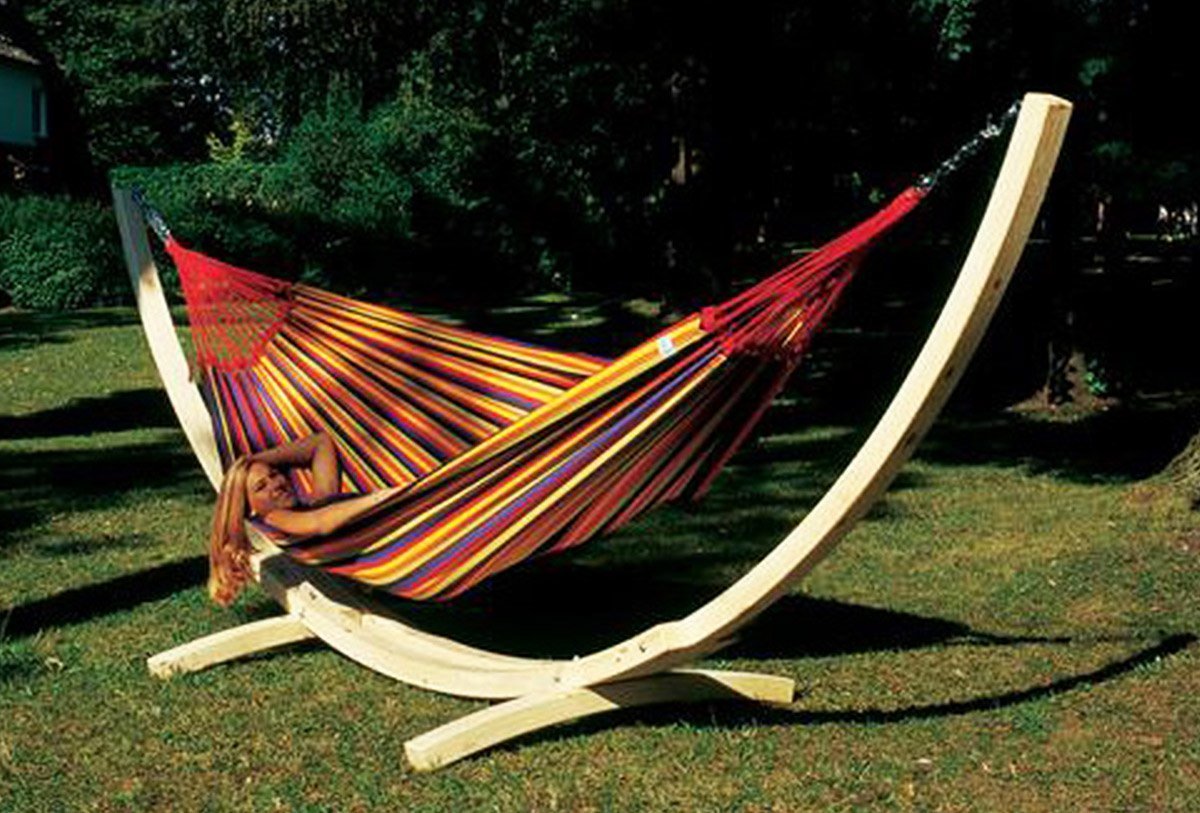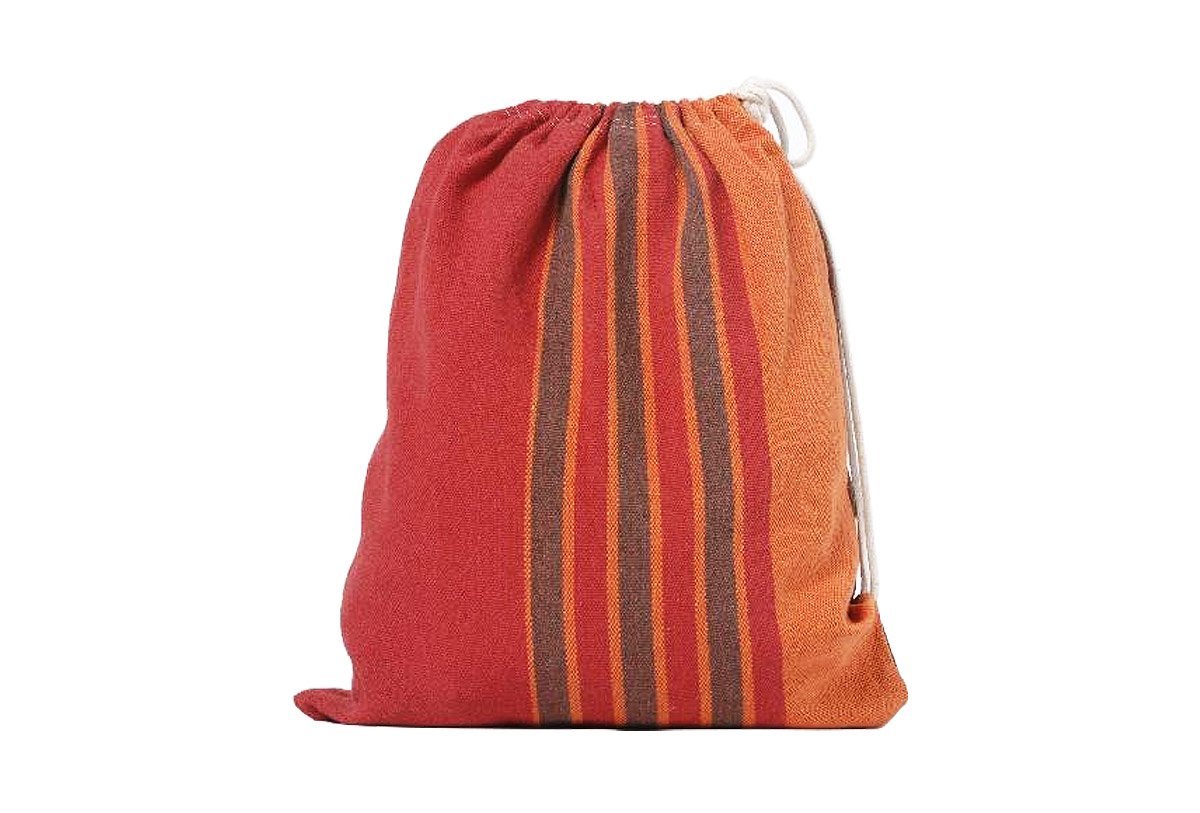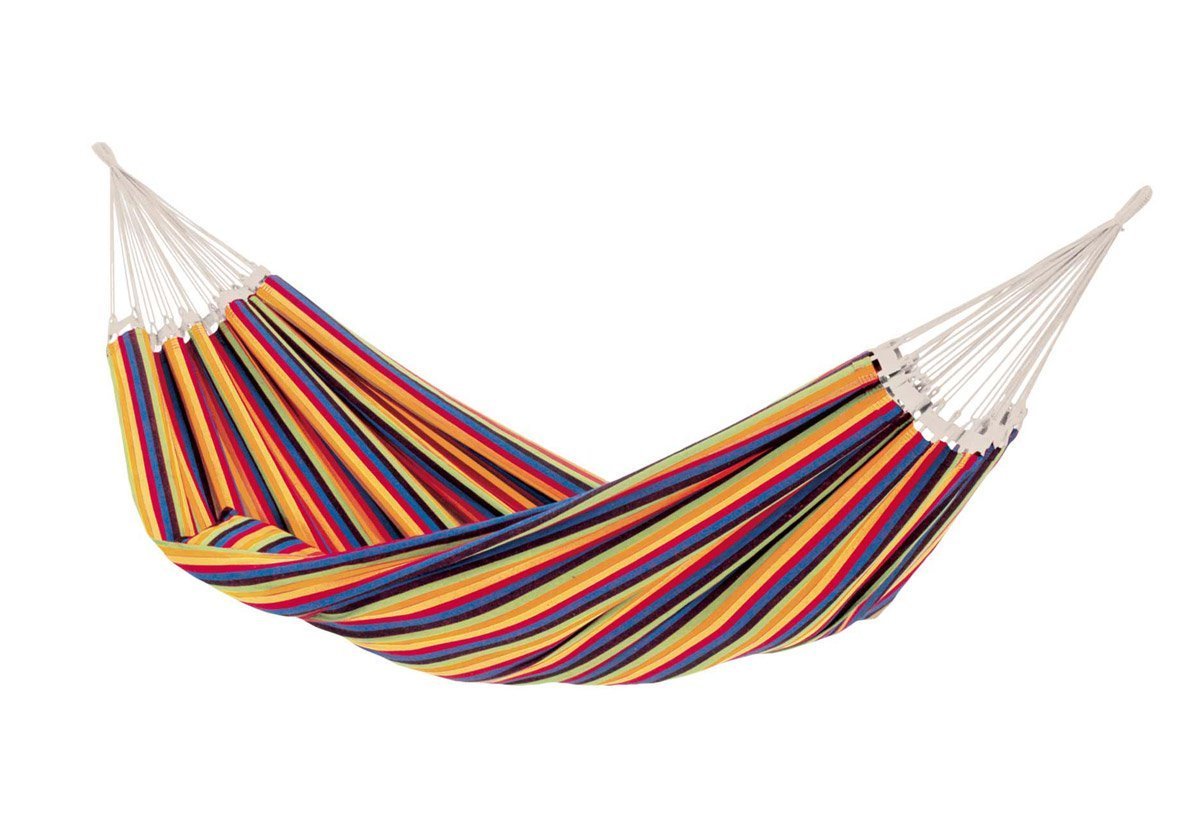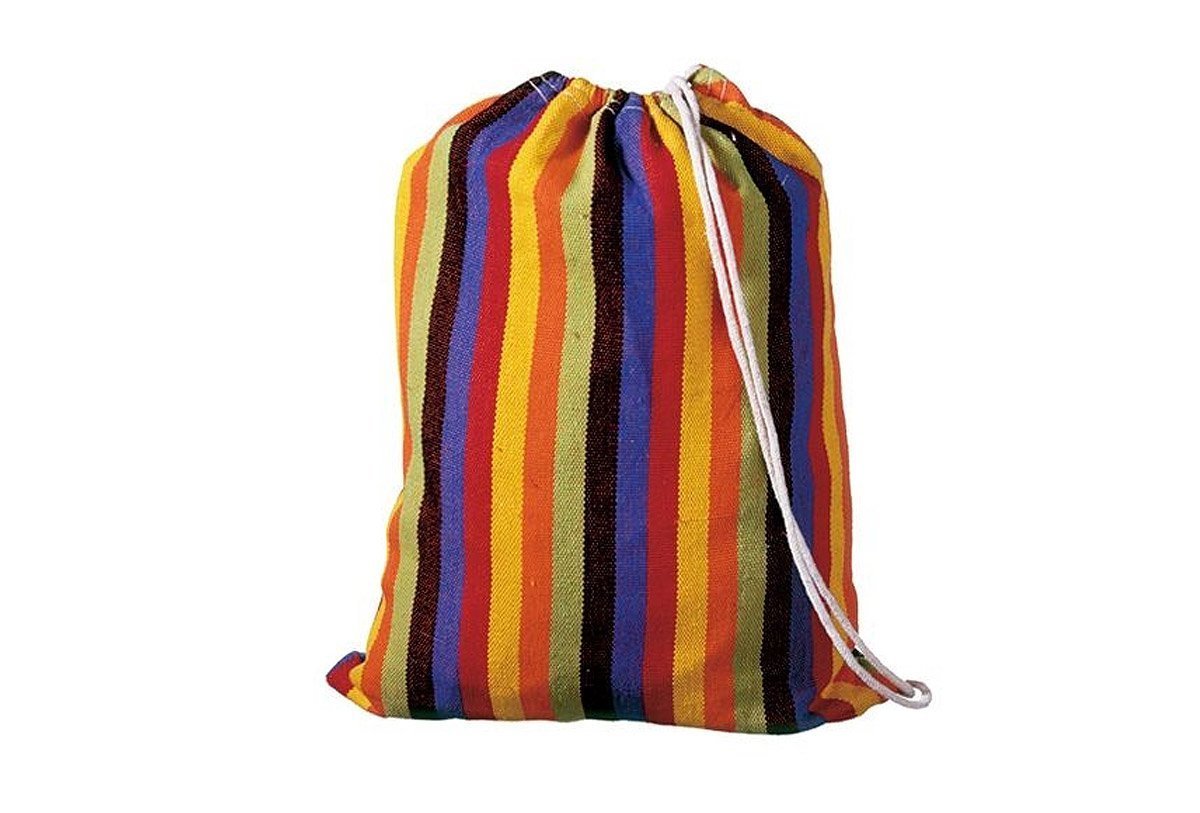 Sold Out
Extra Large Handmade Brazilian Hammock
£149.00
Description
Our extra-large hammocks are the best in Brazilian hammock comfort and really are something quite special.
Only a few looms are suitable for making a 1.75m wide hammock and in order to make this giant hammock both extra sturdy and super soft, almost 5,000 threads need to be woven together.
The extra thick cords used to hang the hammock are connected by hand with a woven band so that concentrated loads are compensated for, giving the hammock a very long operational life. With the ability to hold up to four people (maximum weight 200kg) these hammocks can be either tied between two trees or used with either of our wooden hammock stands.
Measuring 250cm long by 175cm wide and available in two material designs; terracotta or tropical.
All our Brazilian cotton hammocks originate from the Ceara region in the North East of Brazil, where hammock making has been a long tradition. The production of these high-quality hammocks provides over 100 people with secure jobs, at above-average wages. We guarantee that children are not involved in any of the manufacturing.
The wider the hammock, the more comfortable it is. If you lie diagonally in a Brazilian hammock this ensures your back remains straight.
All our hammocks are made of special weather-resistant Elltex material. Elltex can be hung outside even when it is raining or when the sun is burning hot. Elltex is a special mix of polyester and cotton that is very weatherproof, hardly fades and stays extremely tear-proof, even after repeatedly getting wet. On top, it is snug and soft like pure cotton.
This hammock is shipped directly from our supplier, so the shipping cannot be combined with items directly from our warehouse.
Features & Dimensions
Lying Surface: 250 x 175 cm
Full Length: 360 cm
Load Capacity: 200 kg
Weight: 2.5 kg
Material: Recycled Brazilian Cotton
Extras: Includes bag
How to wash: Hand wash only. No dryer.