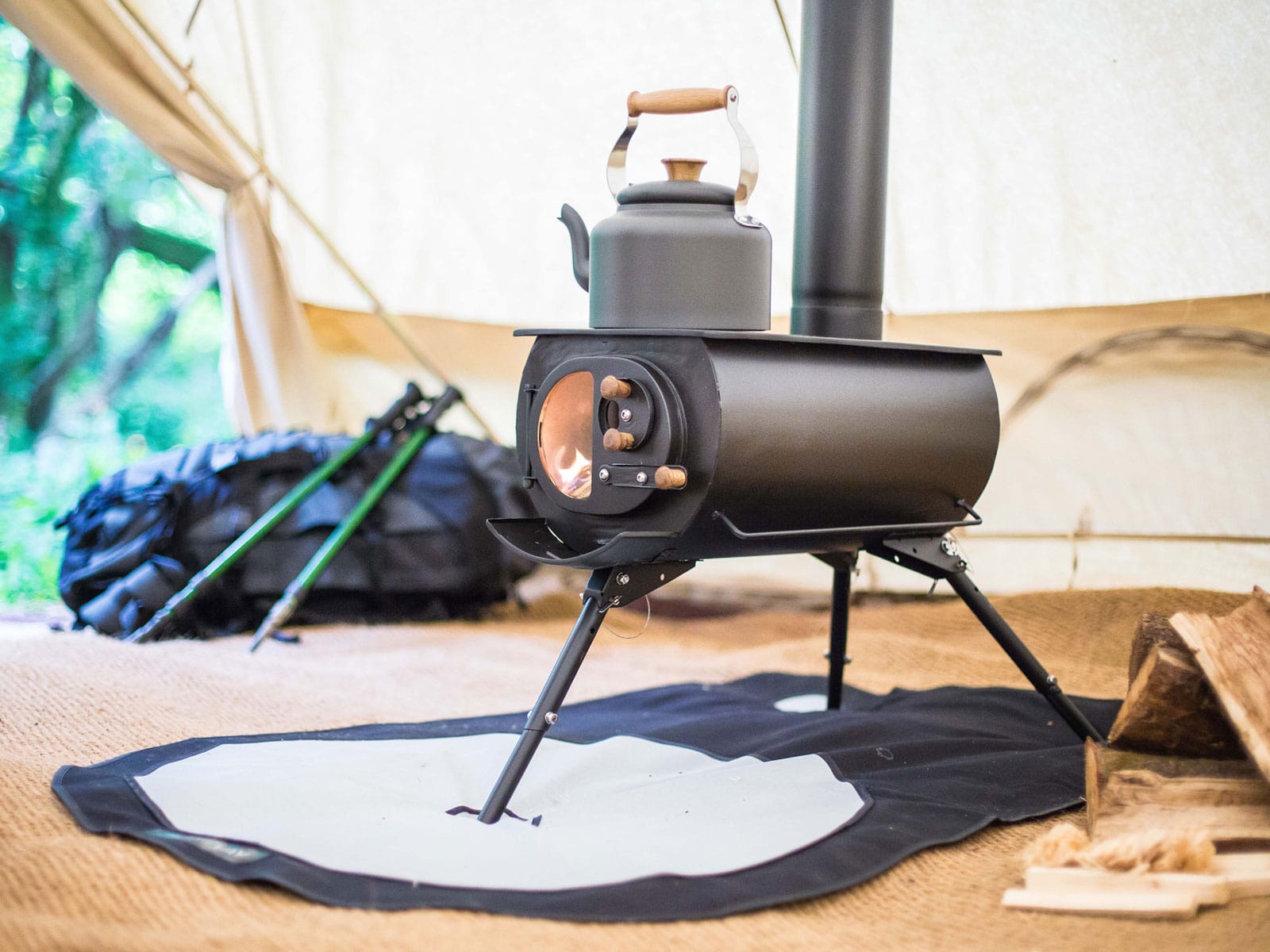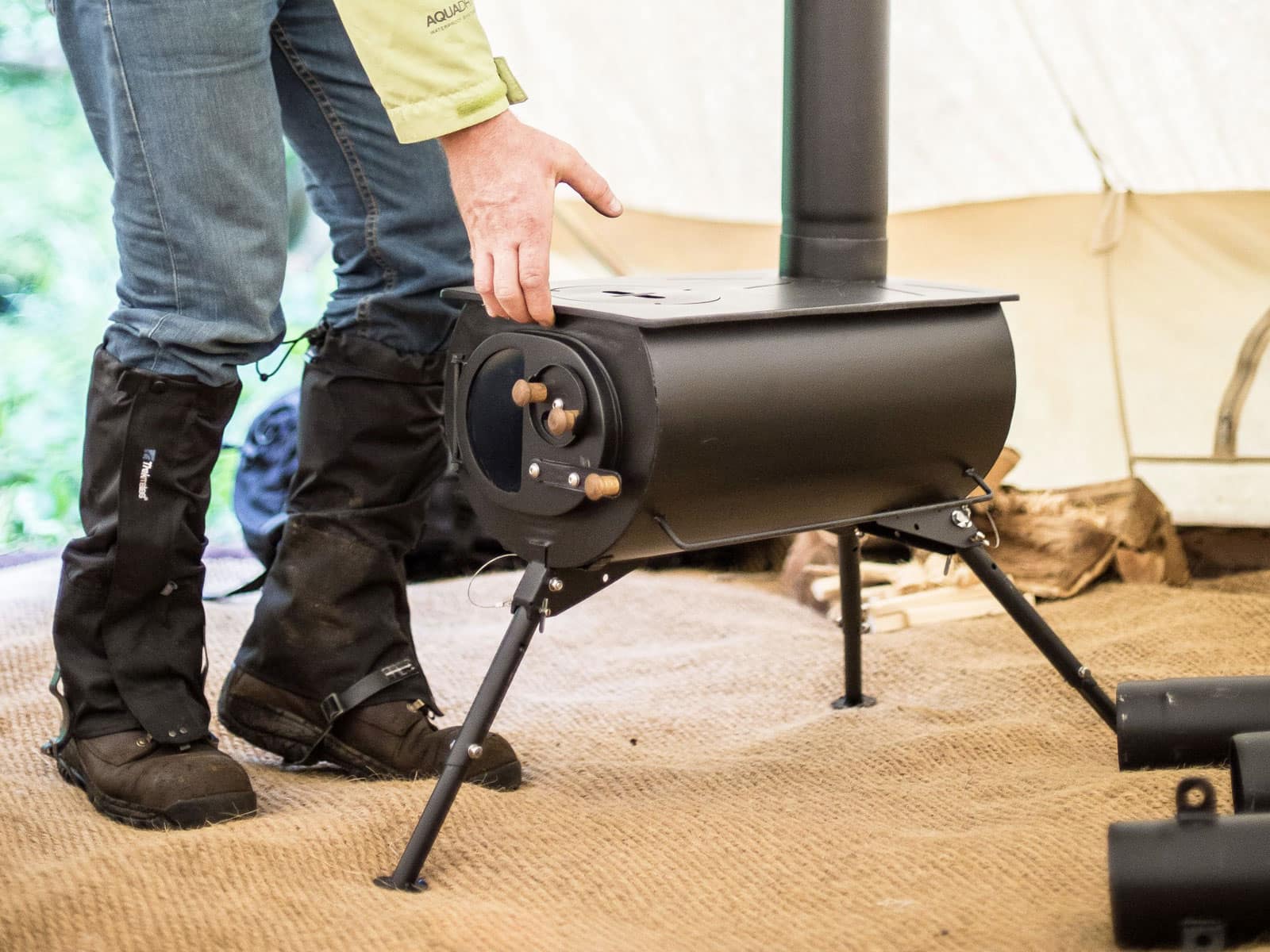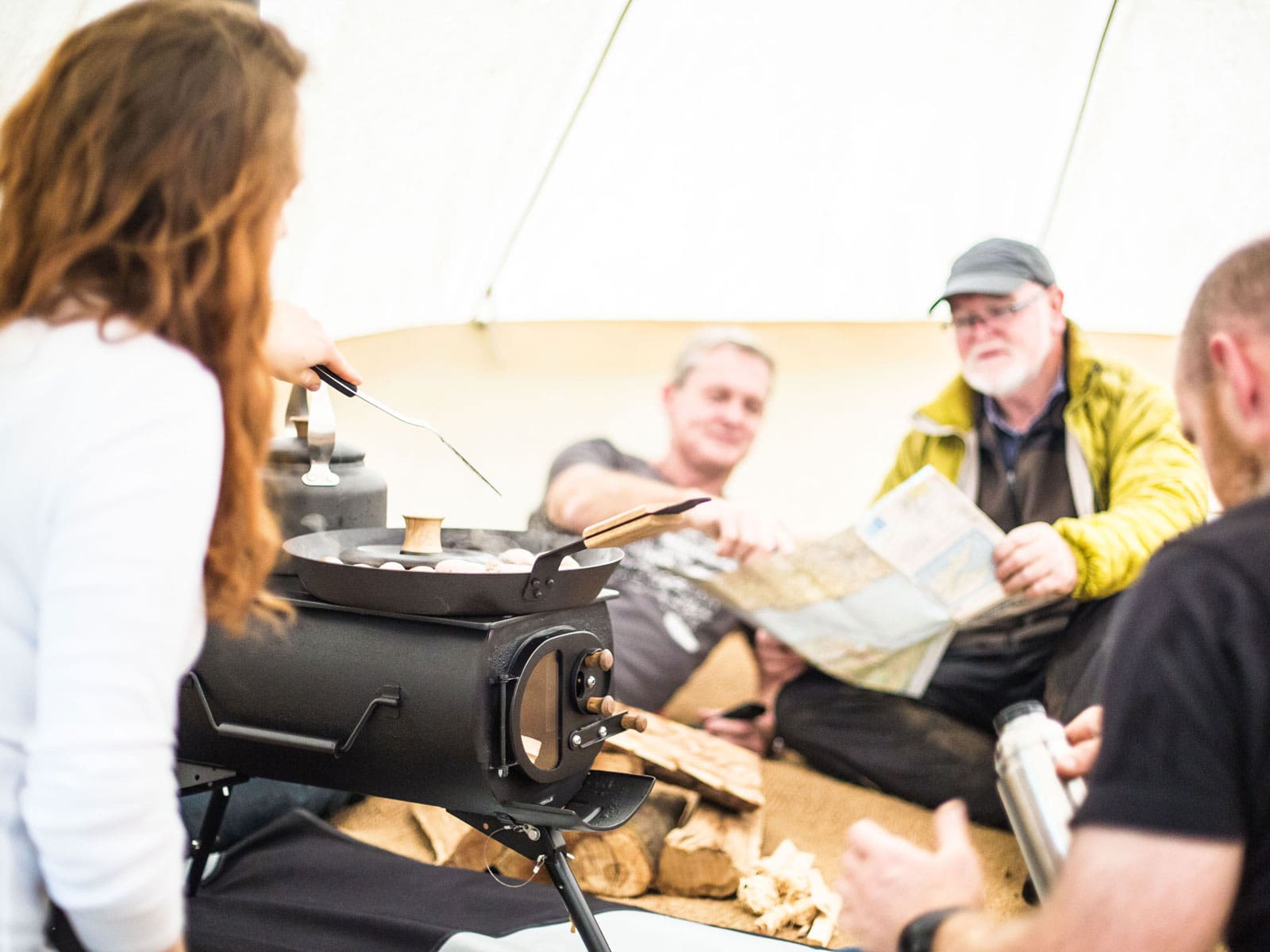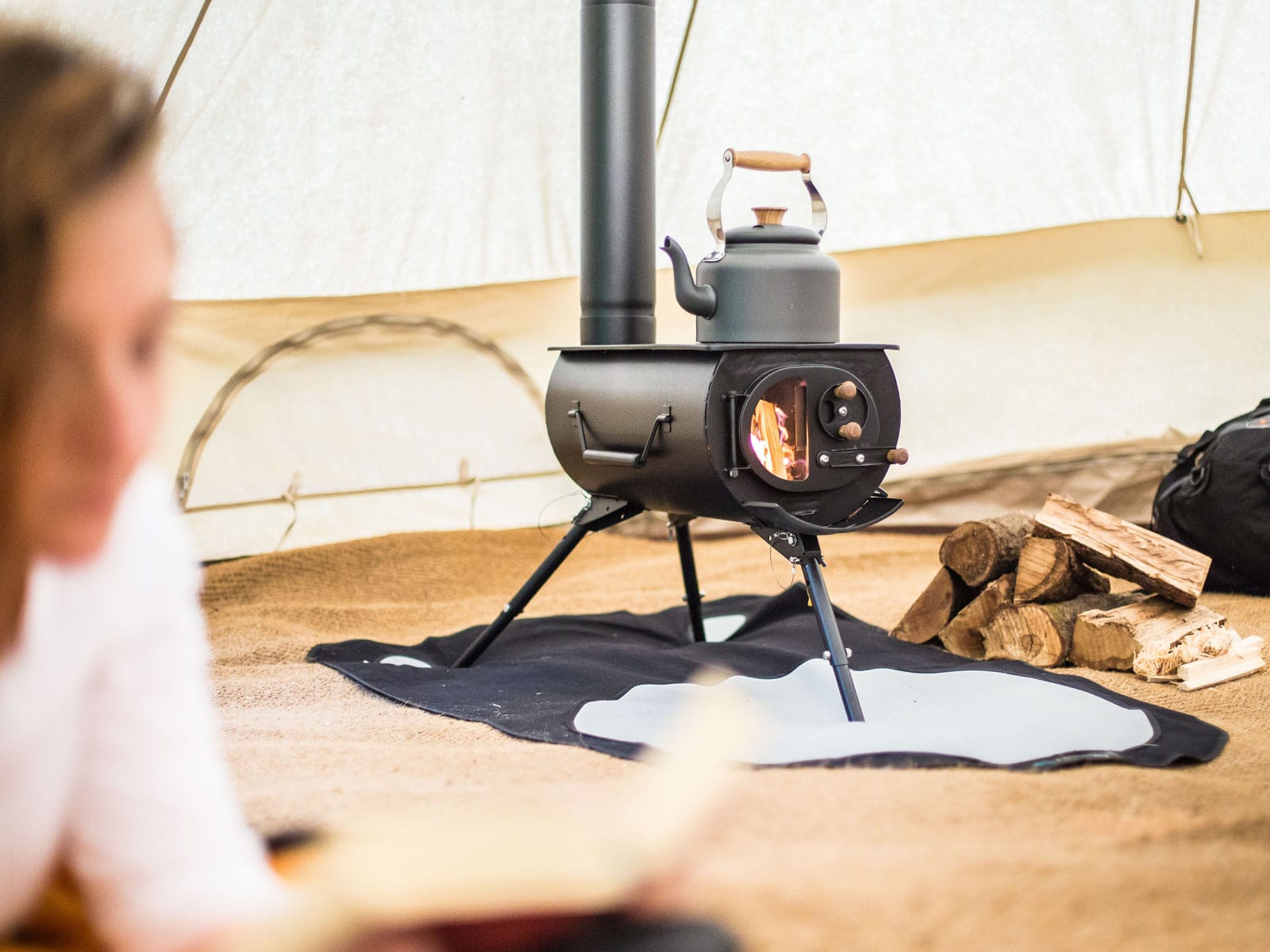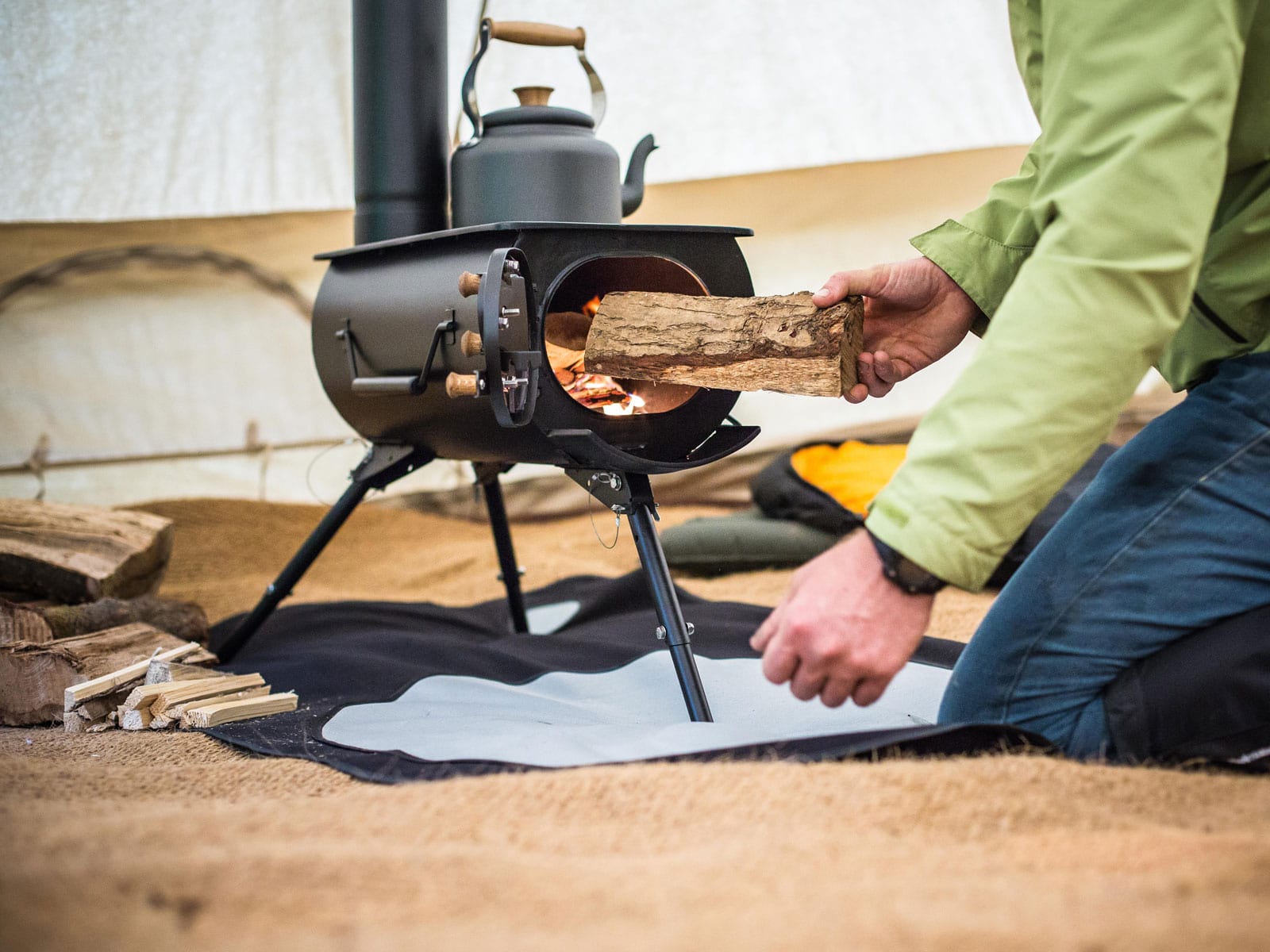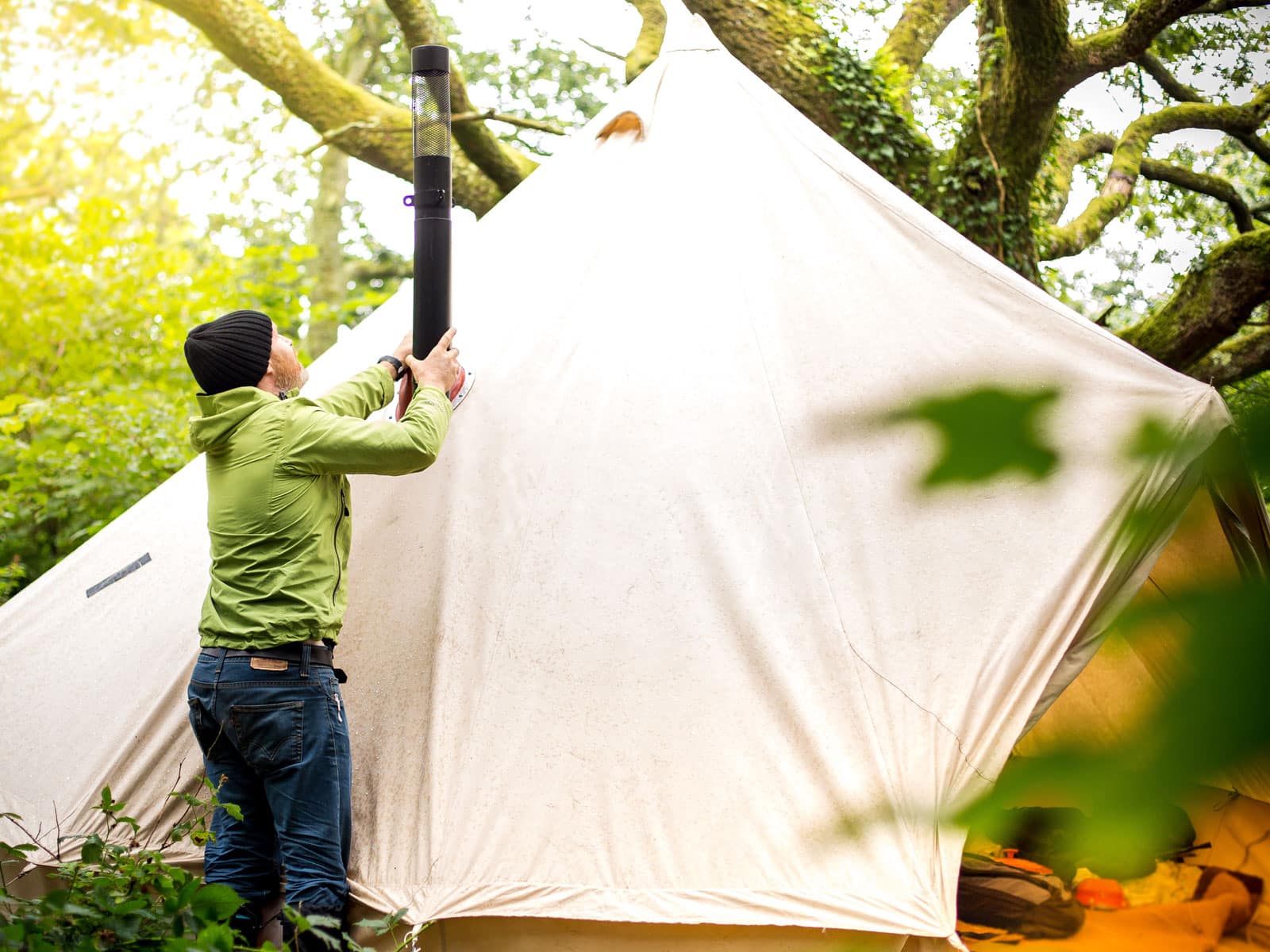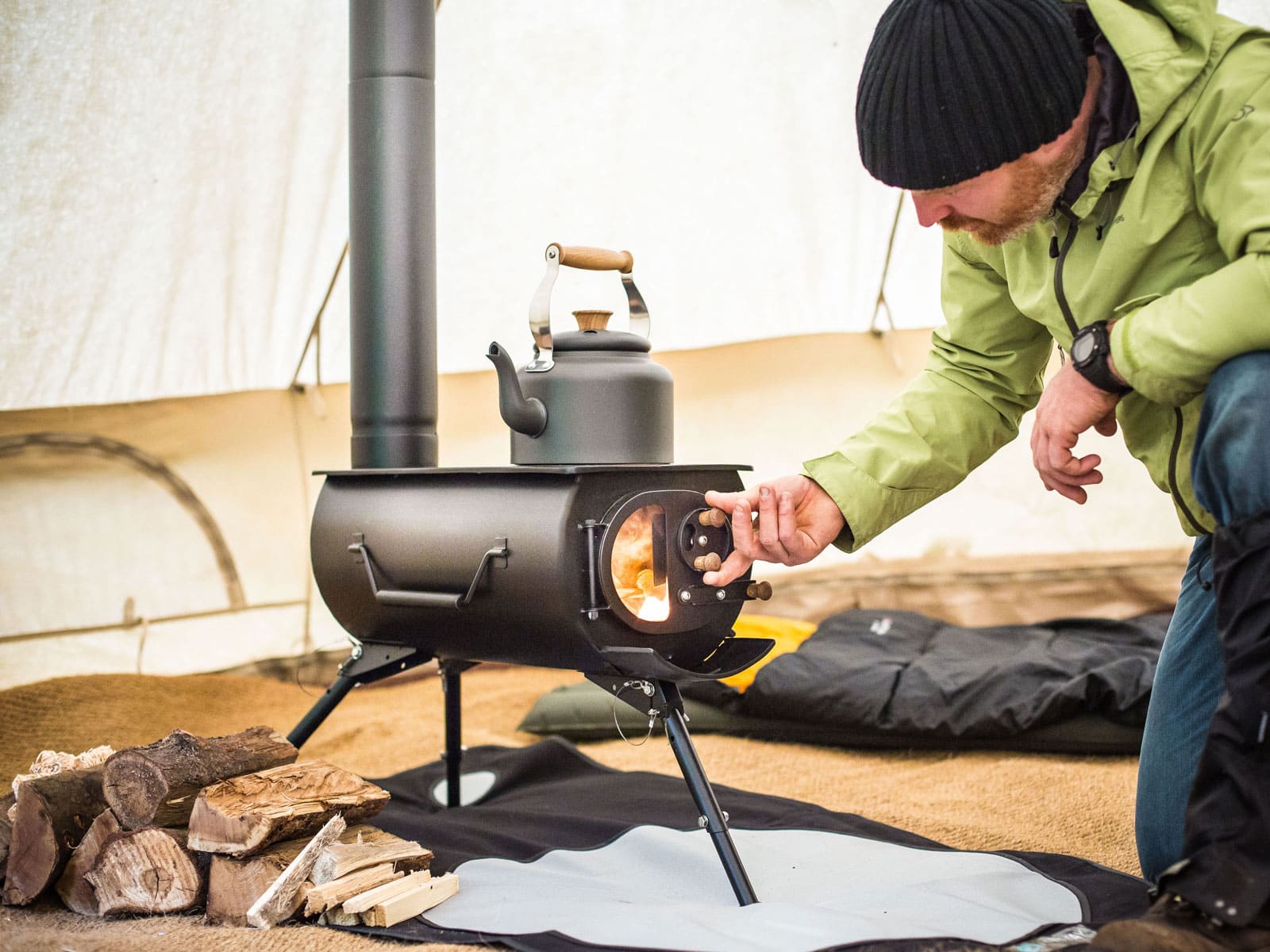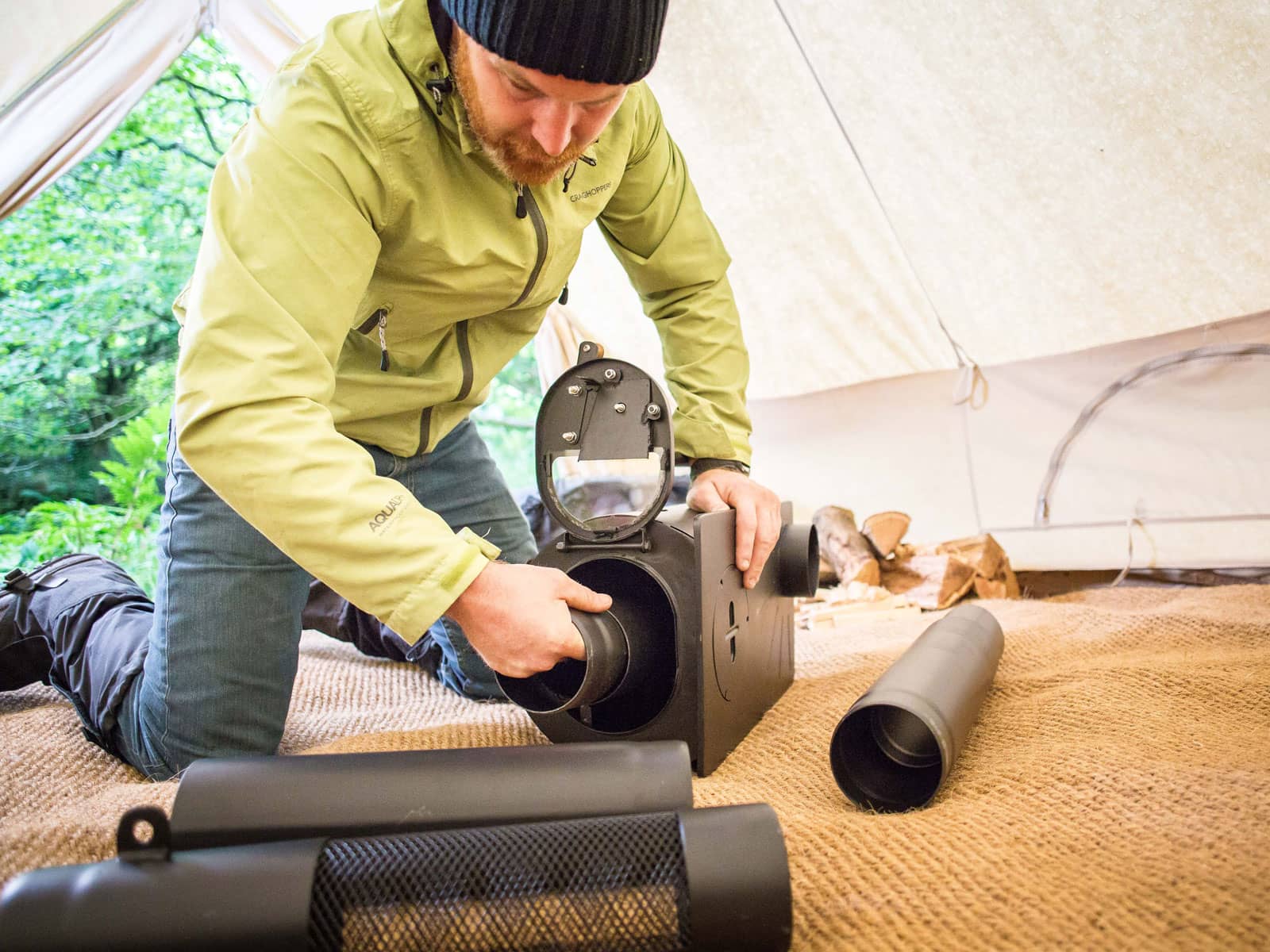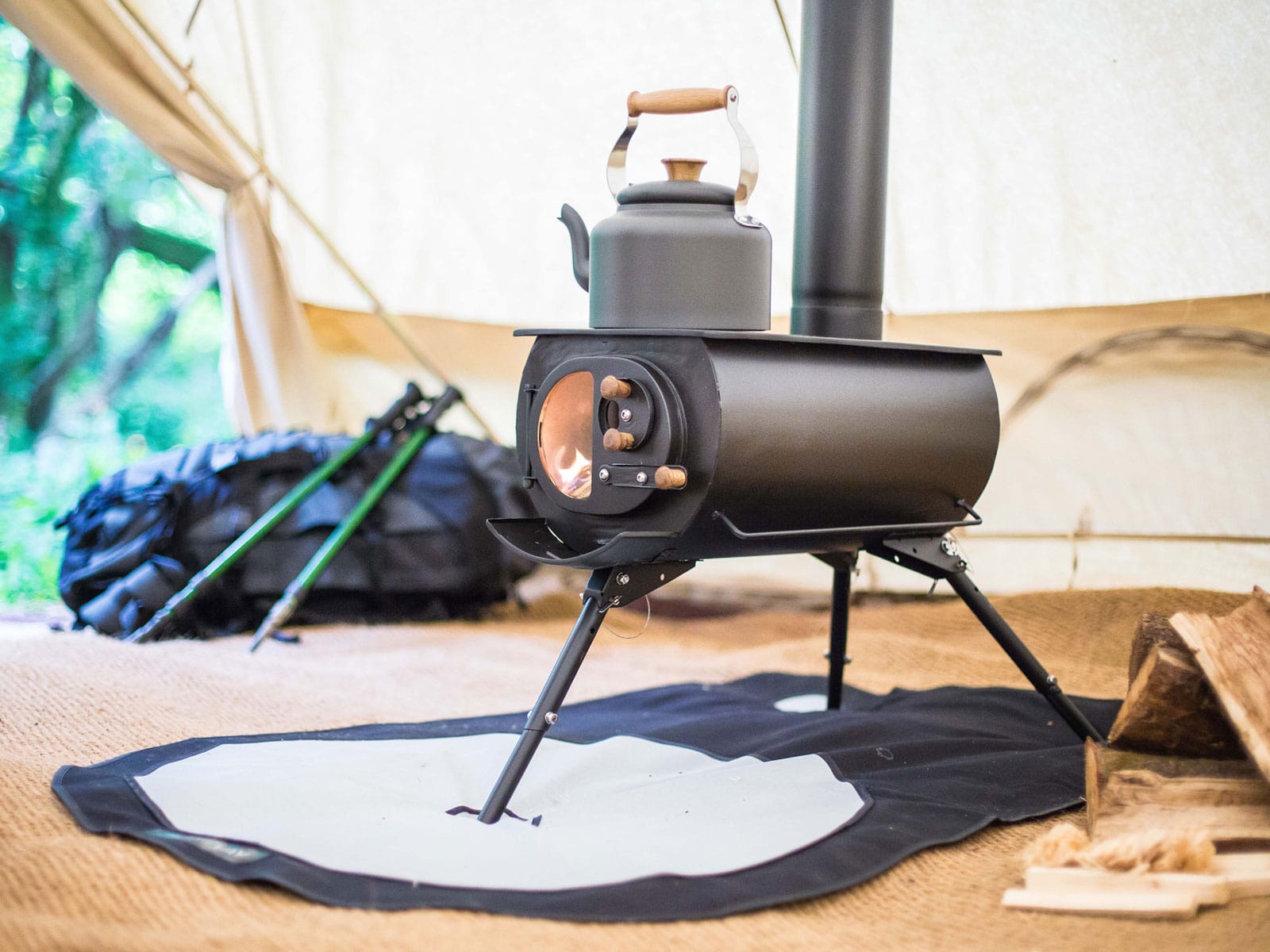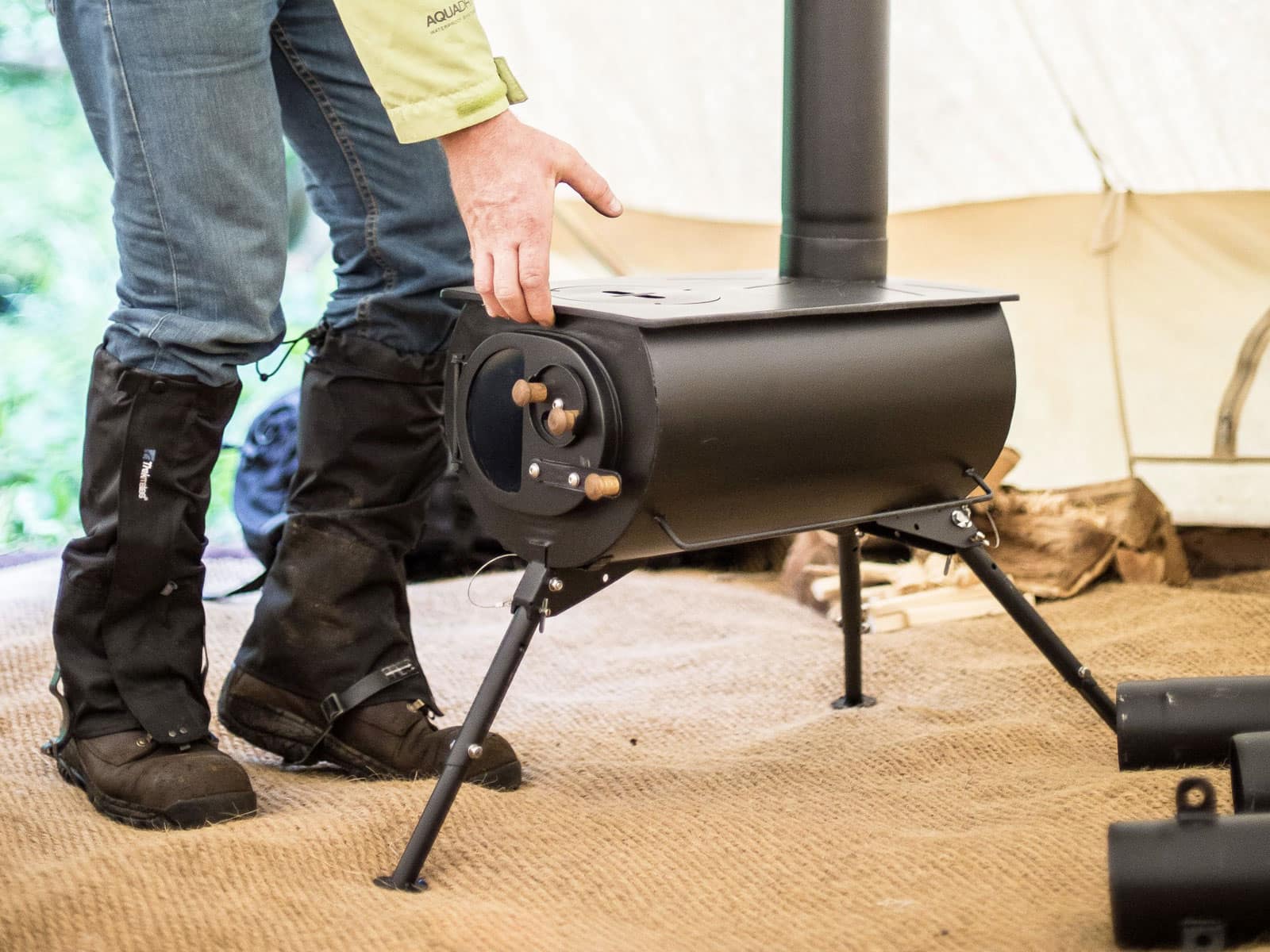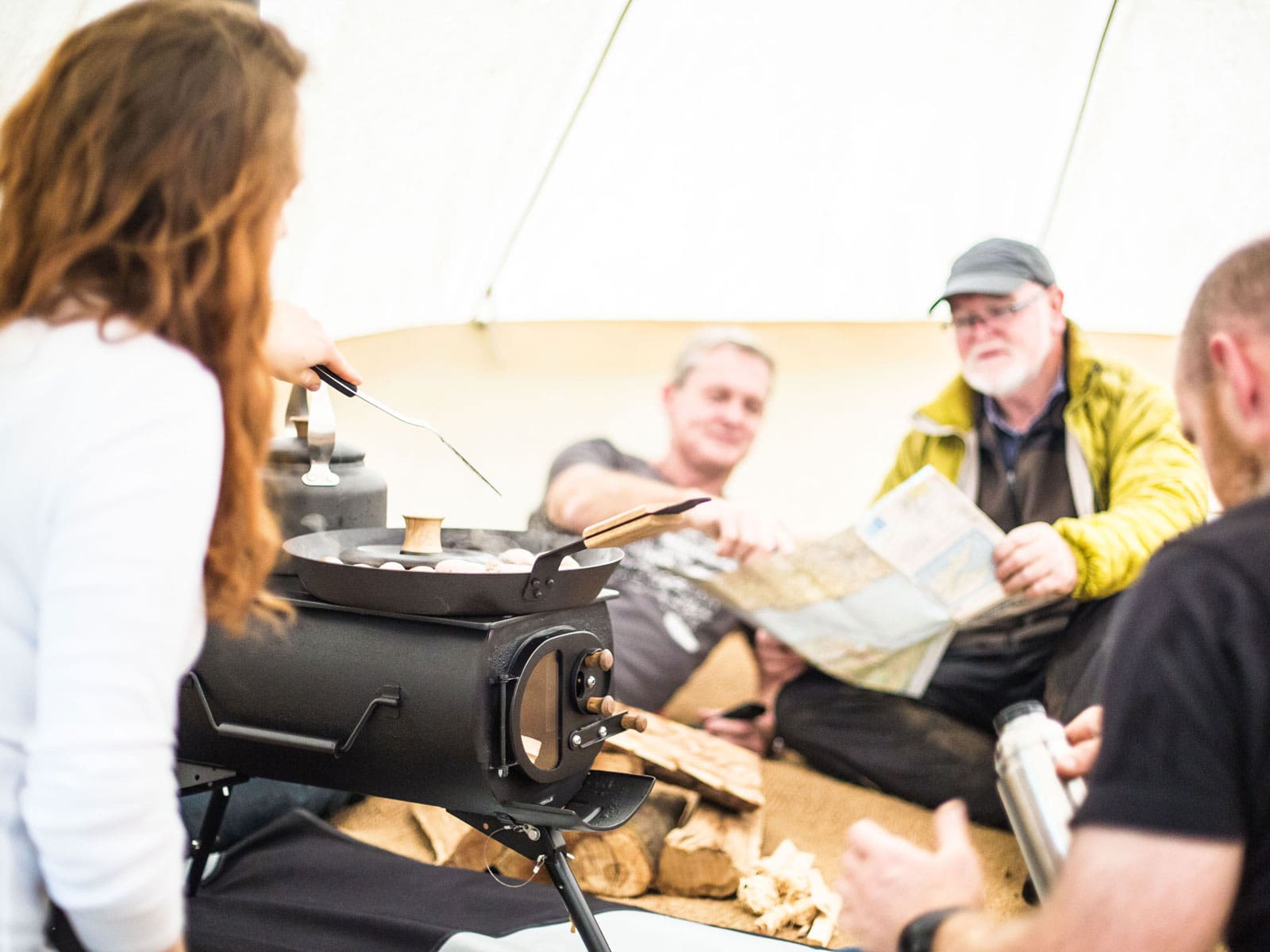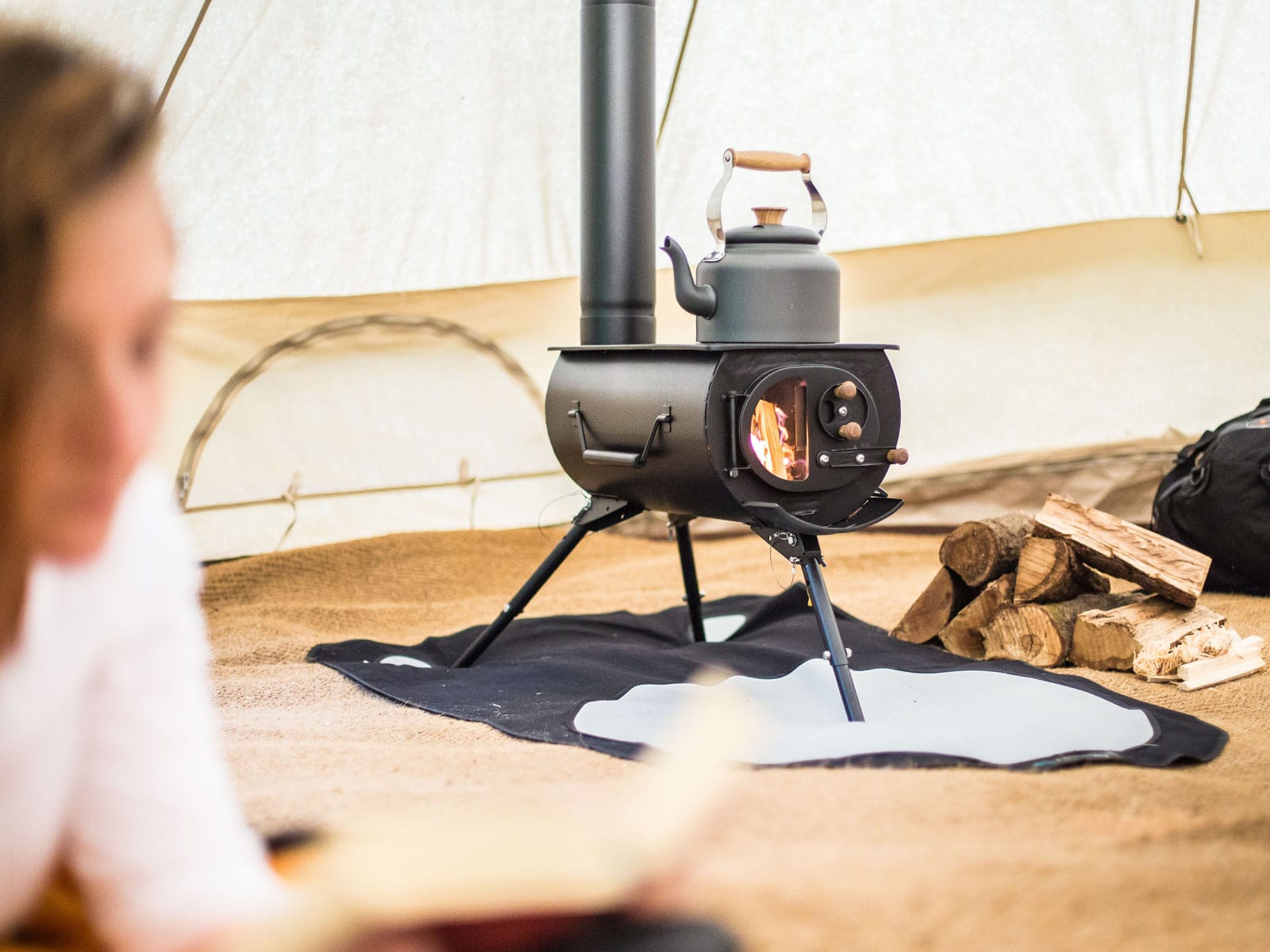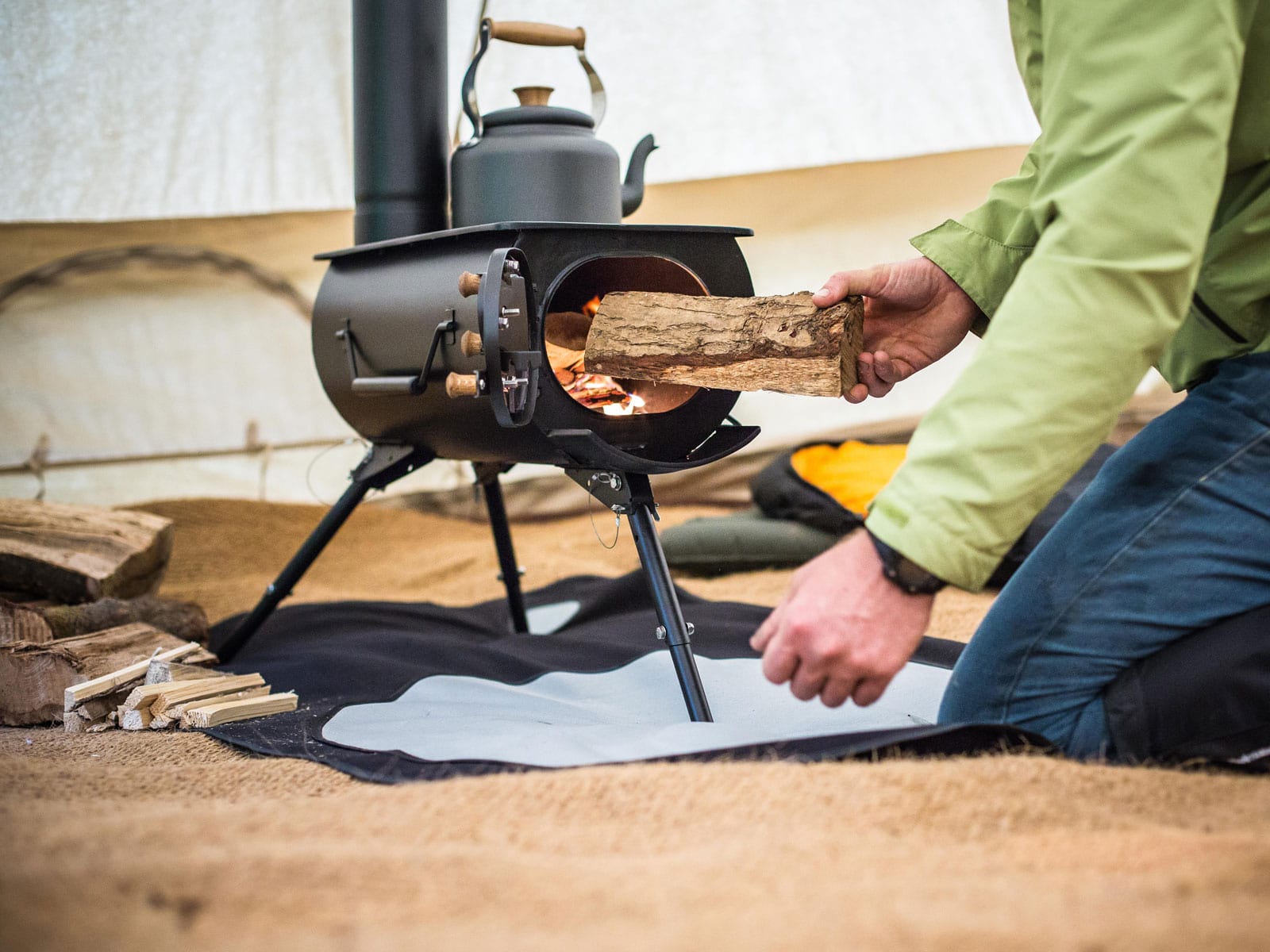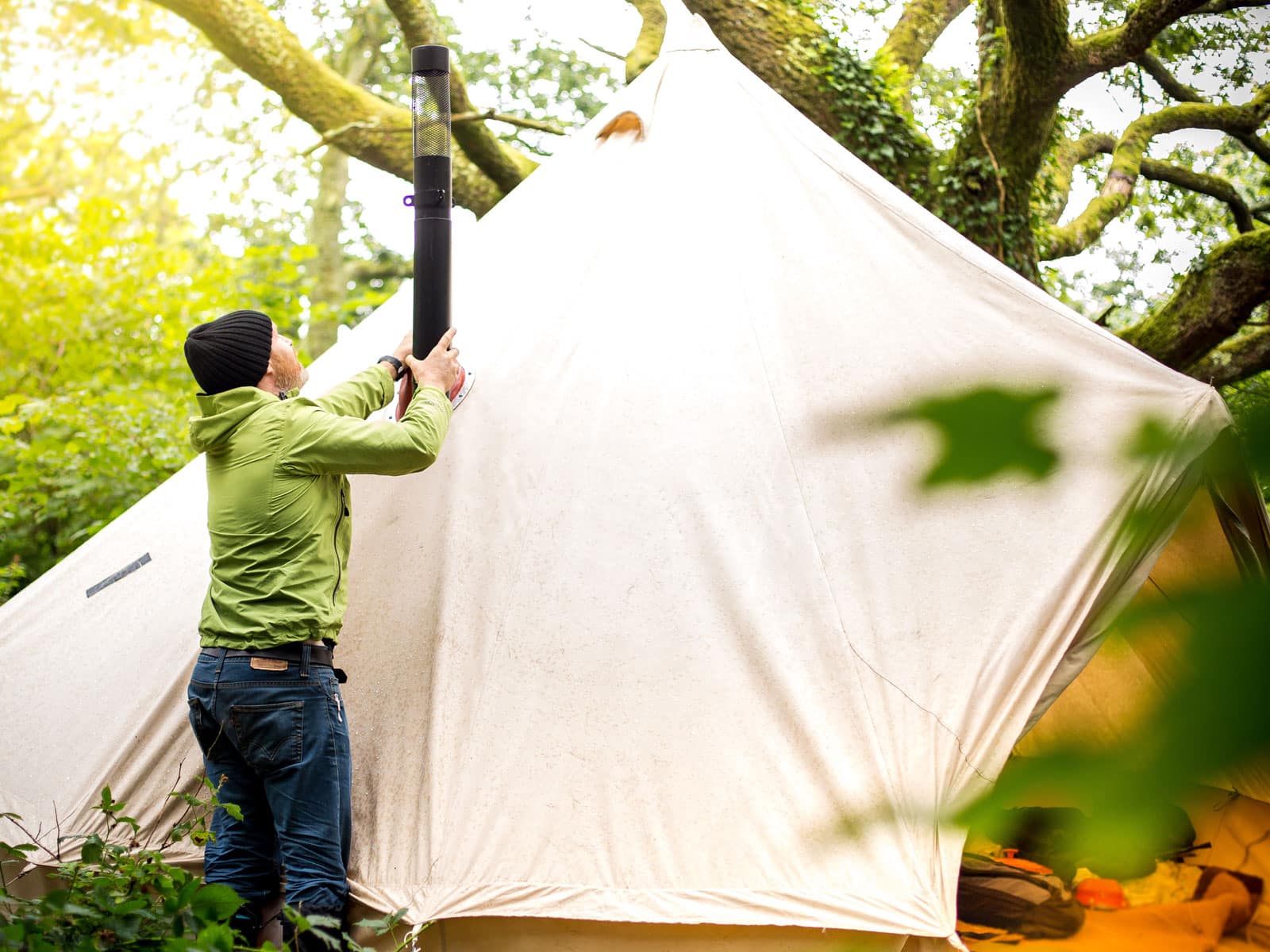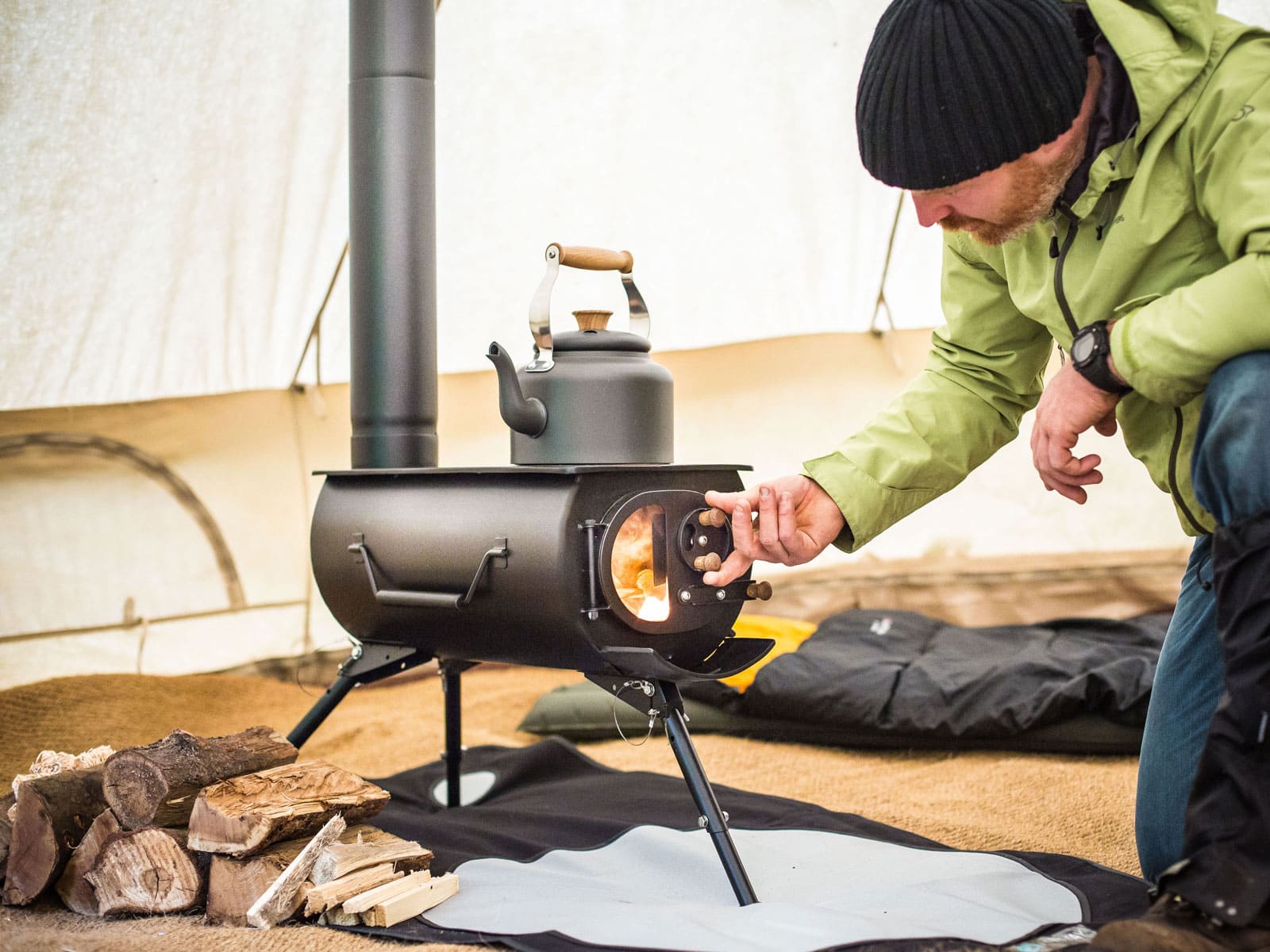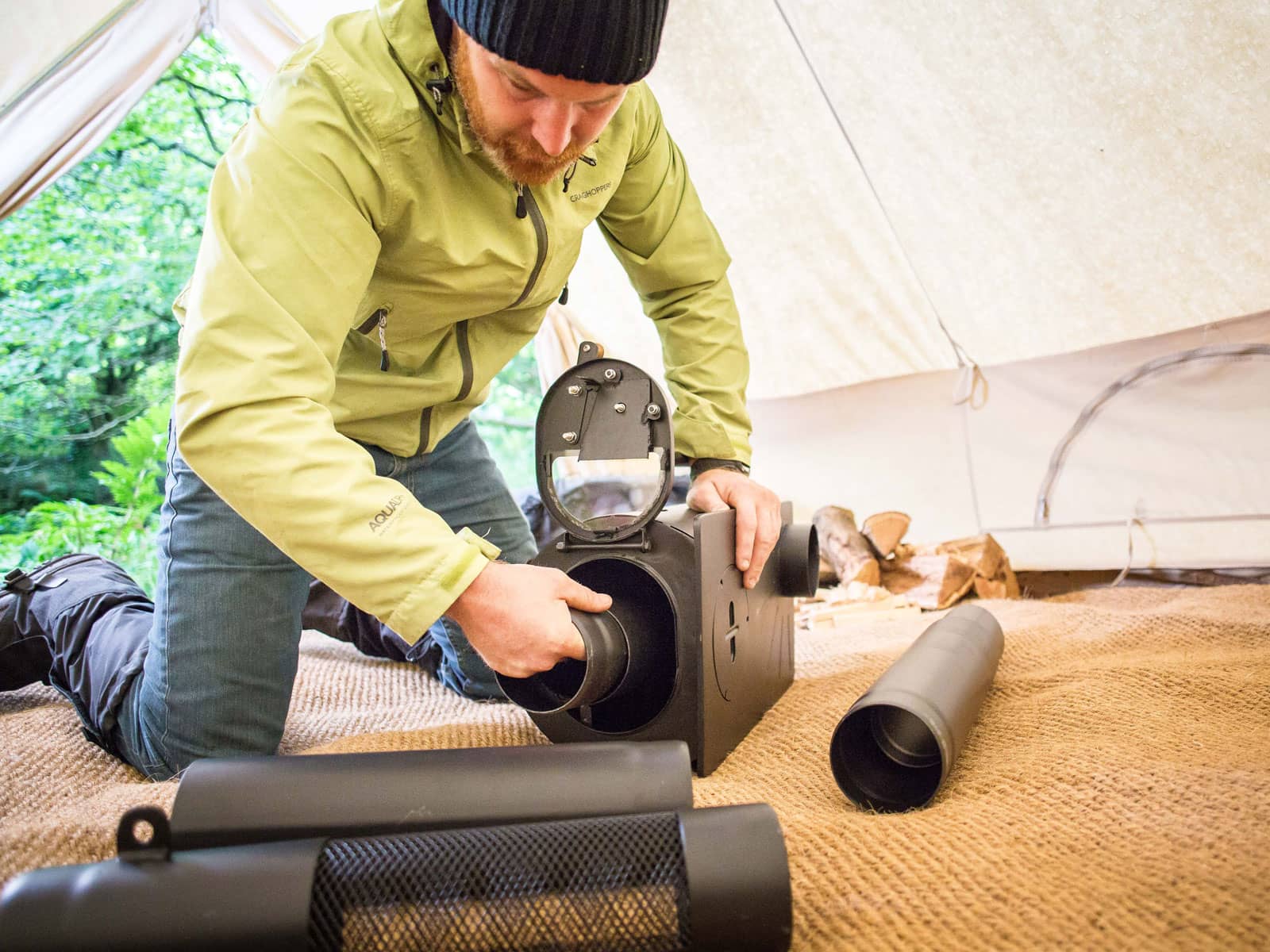 Frontier PLUS Stove with FREE Bell Tent Flashing Kit
£359.00
Warm & cosy your tent with a wood burning stove.
3.5 kW heat output
Portable
Adjustable legs
88mm flue diameter
Description
Specifications
Video
A larger, highly efficient stove - Includes FREE flashing kit for Bell Tents, worth £45.
The bigger brother to the Frontier Stove, the Frontier Plus has been developed to give you performance and practicality wherever you pitch. Designed with a secondary intake to give you more control over draw and heat output as well as a beefed-up 4 inch diameter flue.
Whether it's for outdoor use – excellent for sites that don't allow open fires – or for using inside a tent that has been fitted with our FREE flashing kit. A stove can really extend your camping season into the colder months. The flue goes through the roof of your Bell Tent, it occupies a more central position than stoves that go through the wall - great for heat distribution.
This stove comes with a spark arrestor for canvas protection and adjustable legs so you can set the stovetop to your desired height.
Featuring a glass window on the door, with an air wash system to keep the glass clean, giving both light and atmosphere. The Frontier Plus means more heat and performance with the same practicality and portability as the Frontier Stove.