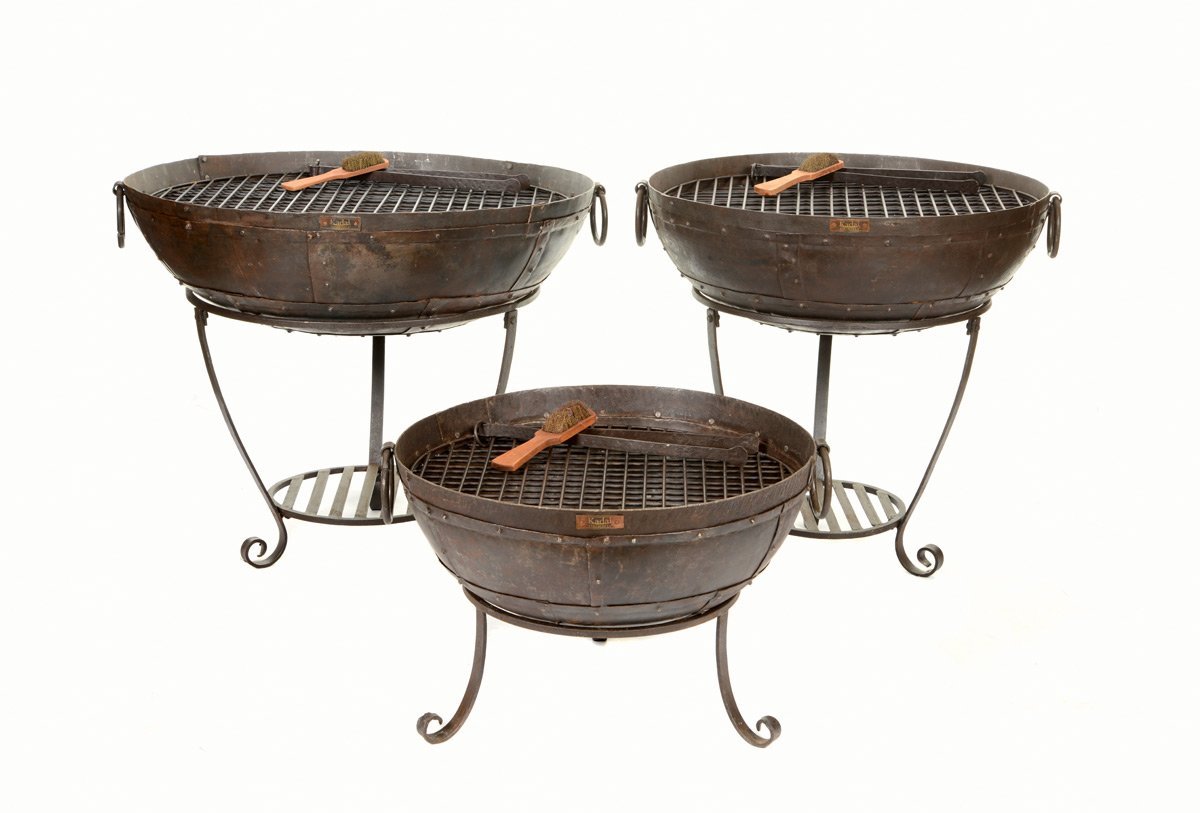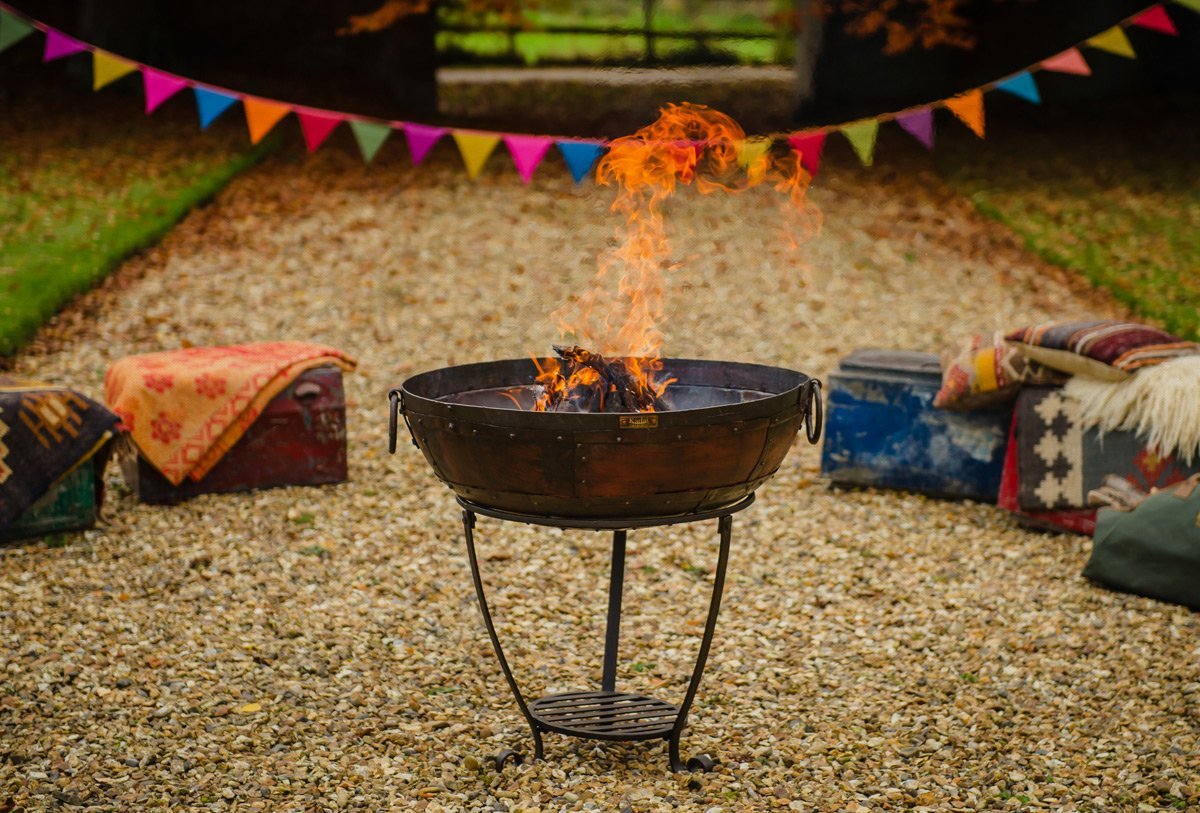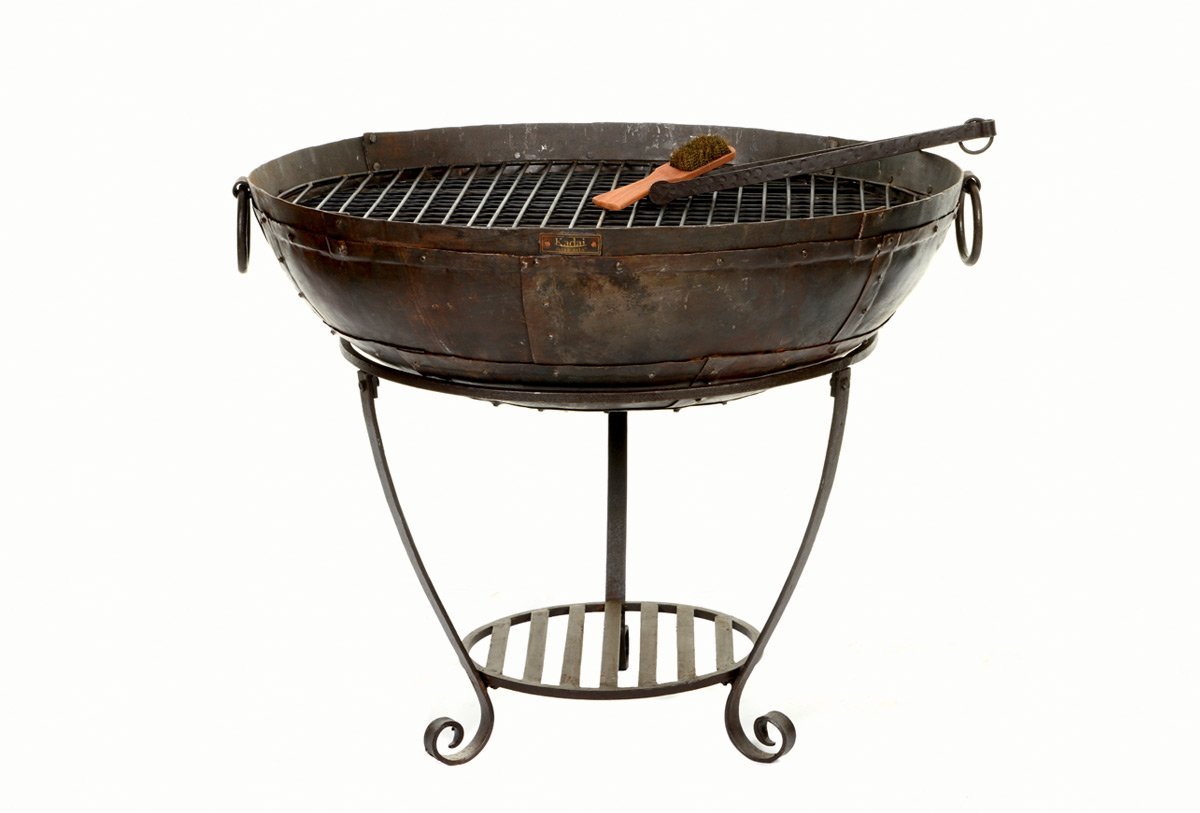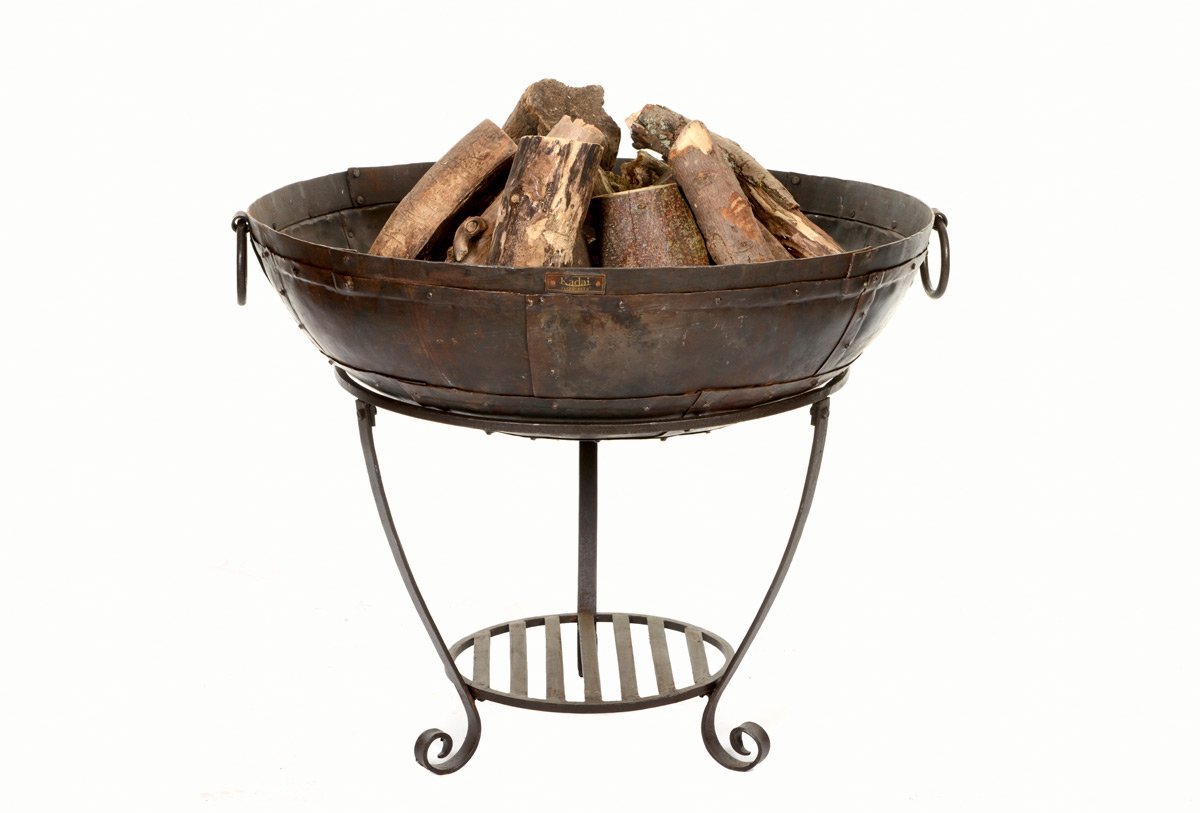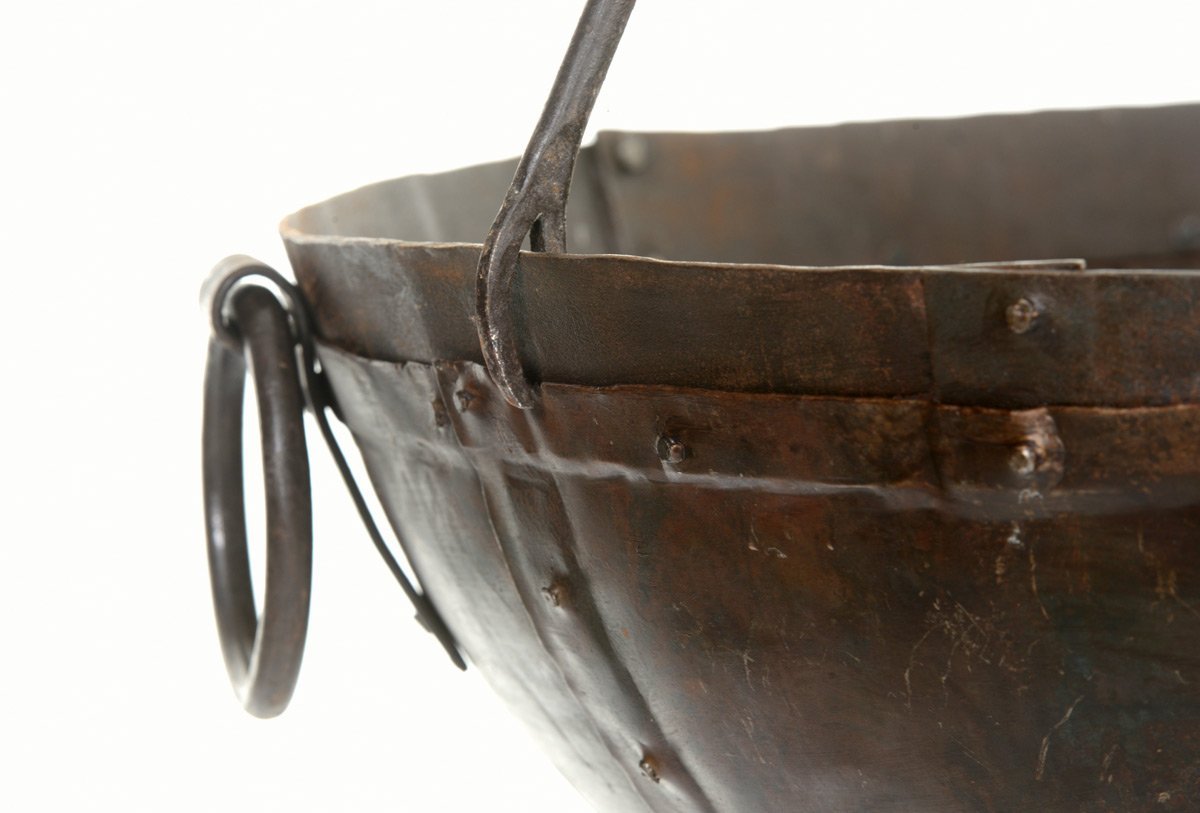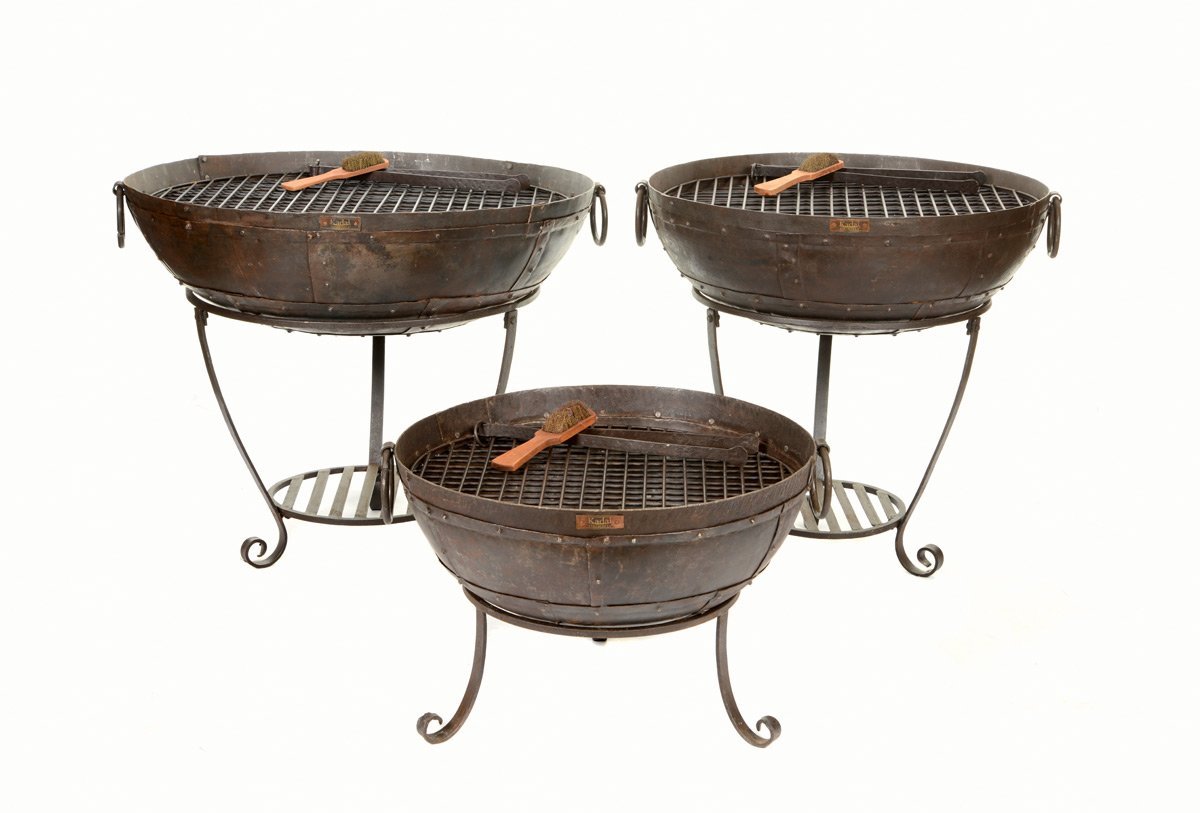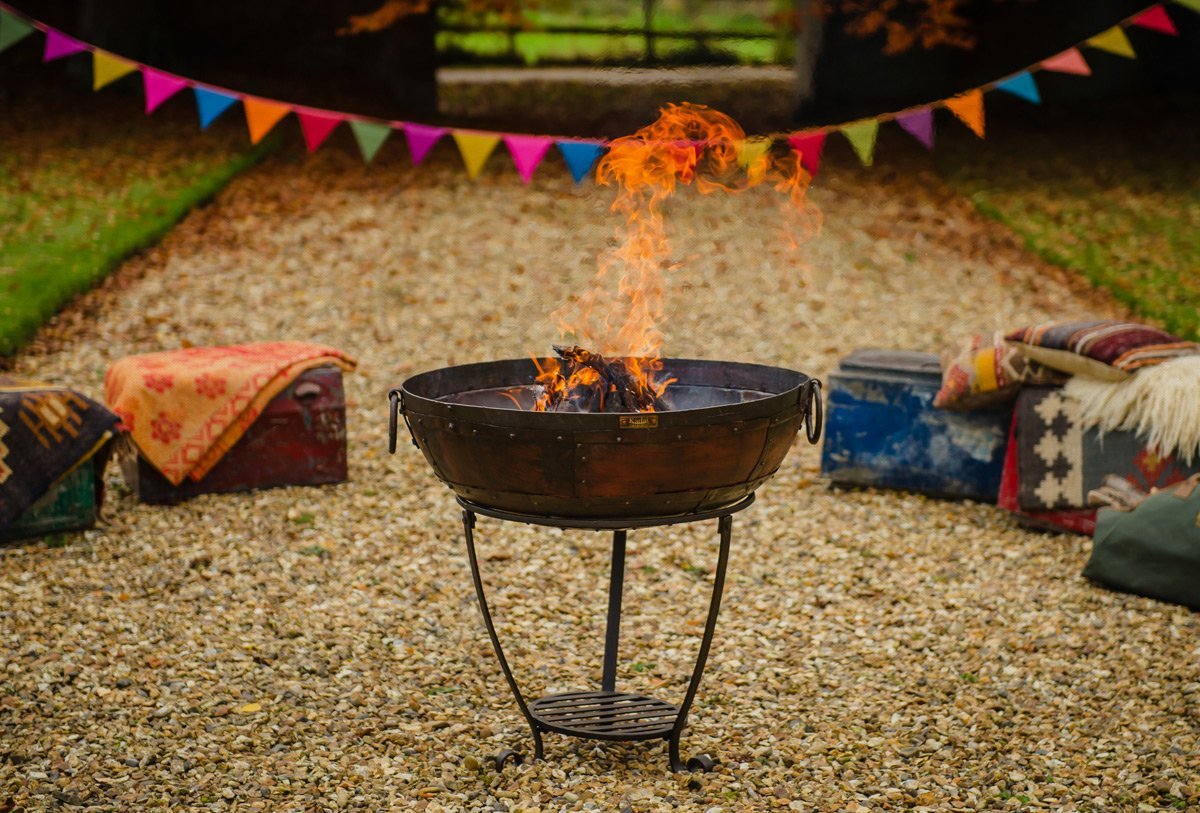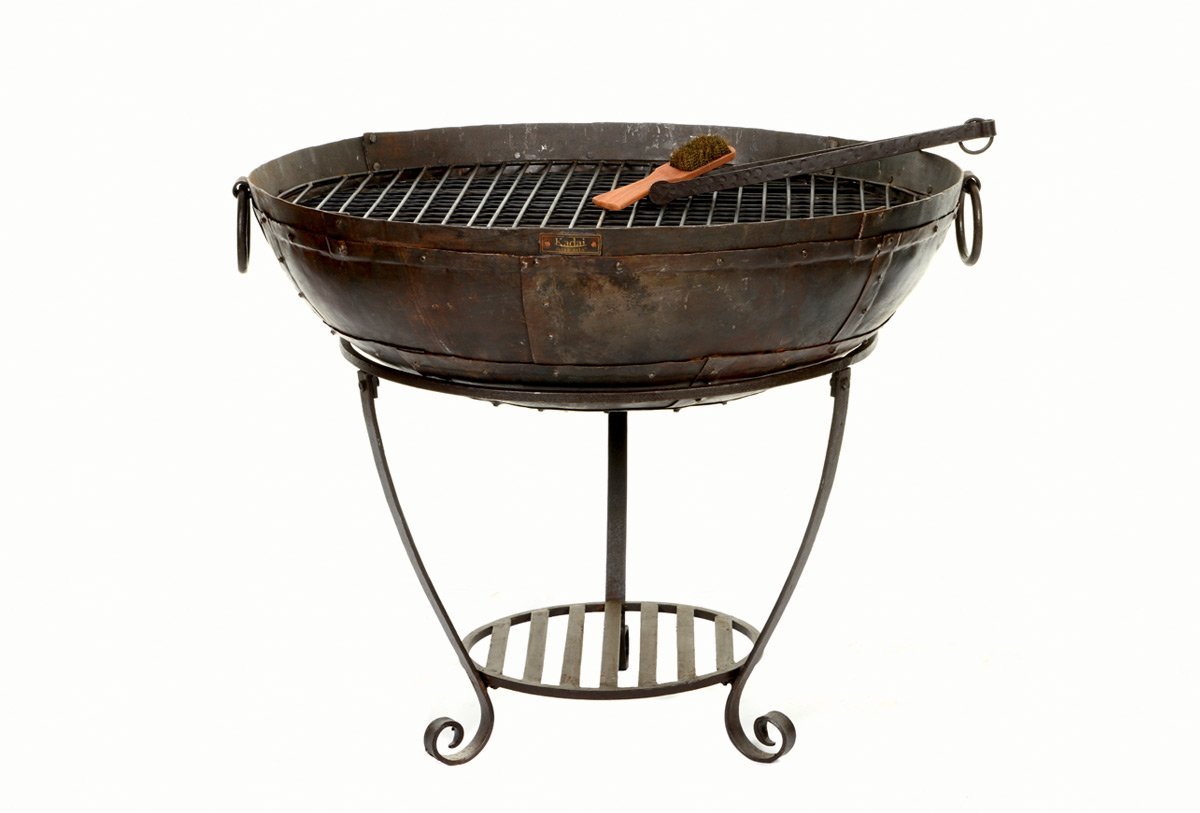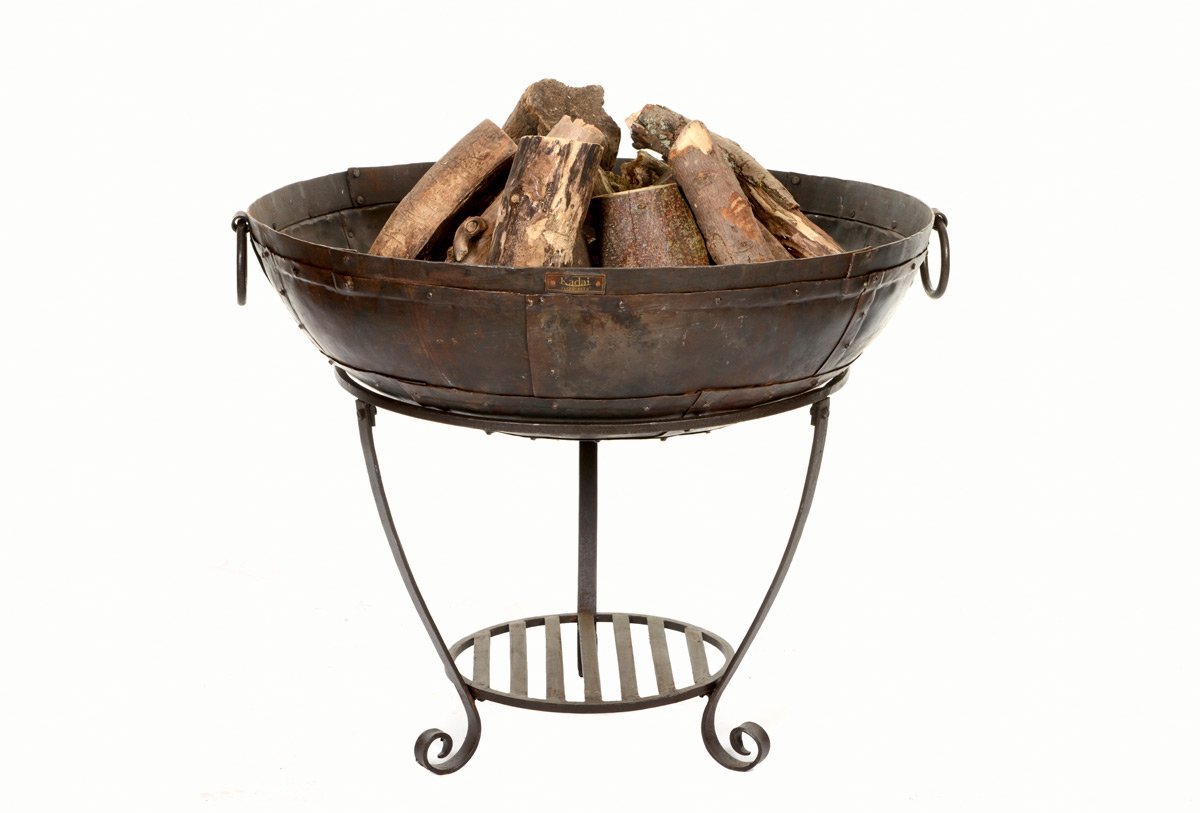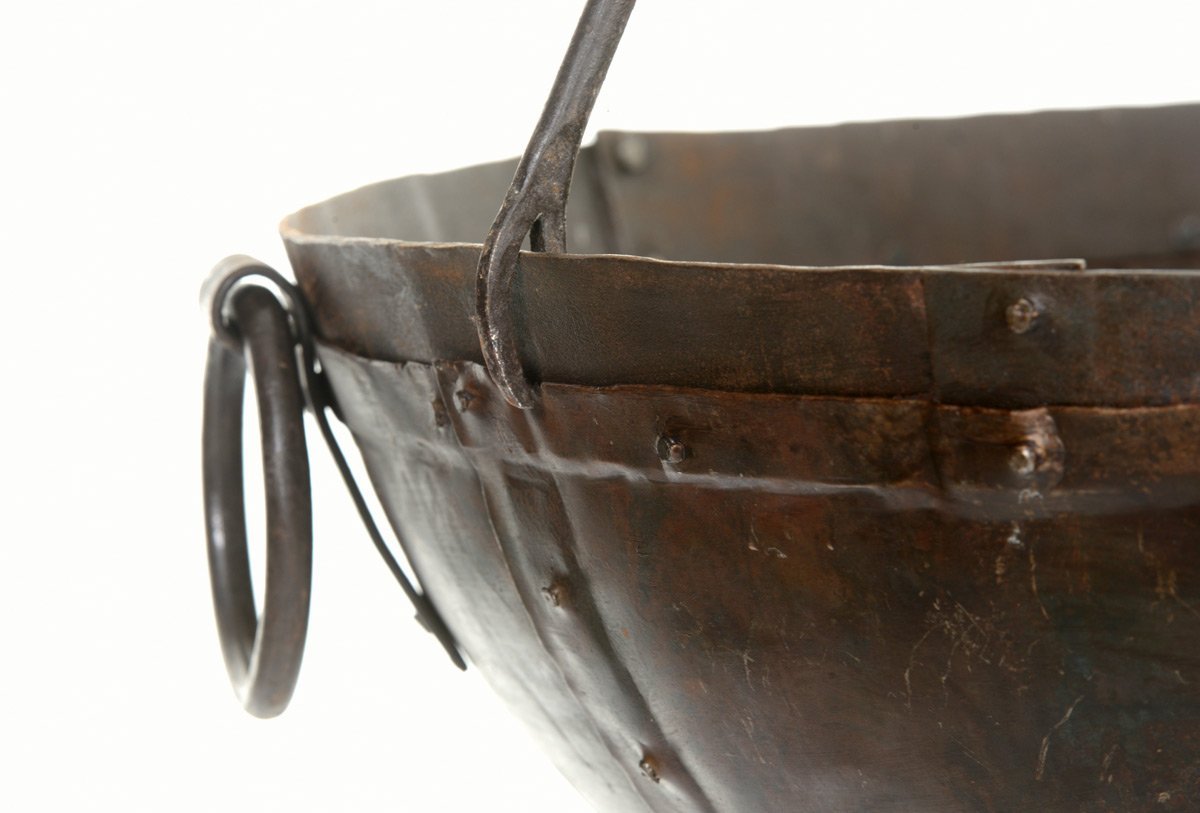 Sold Out
Kadai Fire Bowls
£135.00
Description
Used across India for cooking at ceremonies and festivals, the Kadai Fire Bowl is perfect for cooking up a storm before converting it into a fire pit.
Available in three diameters and in two heights, and crafted from recycled oil barrels, the Kadai Fire Bowl is an impressive way to enjoy an open fire in your camp or garden.
Featuring riveted plates, drop handles and a unique filter system for drainage – meaning you can leave your fire bowl outside without it holding rainwater – this item comes with complete with stand, grill, hand forged tongs, and a wire brush.
Beautiful and practical, for warmth and cooking in the great outdoors.
The recycled Kadai is made in the traditional method with iron plates riveted together for strength and durability to form the perfect fire bowl.
Specs
Made from recycled oil drums
Price includes wrought iron low stand, double 4 mm steel grills, forged tongs and wire brush
Every recycled Kadai is fitted with Wilstone's unique filter system for drainage
Drop handles for easy manoeuvrability even when lit
Large grilling area for variable heat
Designed with practicality in mind
Available in three sizes: 60, 70 and 80cm diameters
Wilstone's unique gauze filter system cleverly separates out the ash from rain water, allowing for a maintenance free barbeque that will last for years outside
For information about how to use and care for your recycled Kadai click here
This item ships directly from our supplier, so the cost of delivery can not be combined with items that ship directly from our warehouse, but can be combined with other Kadai items.
Comes with
Recycled Oil Drums & Wrought Iron
Double 4 mm Steel Grills, Forged Tongs and Wire Brush
Low Stand: 40cm, 46cm or 51cm x 20cm
High Stand: 40cm, 46cm or 51cm x 45cm