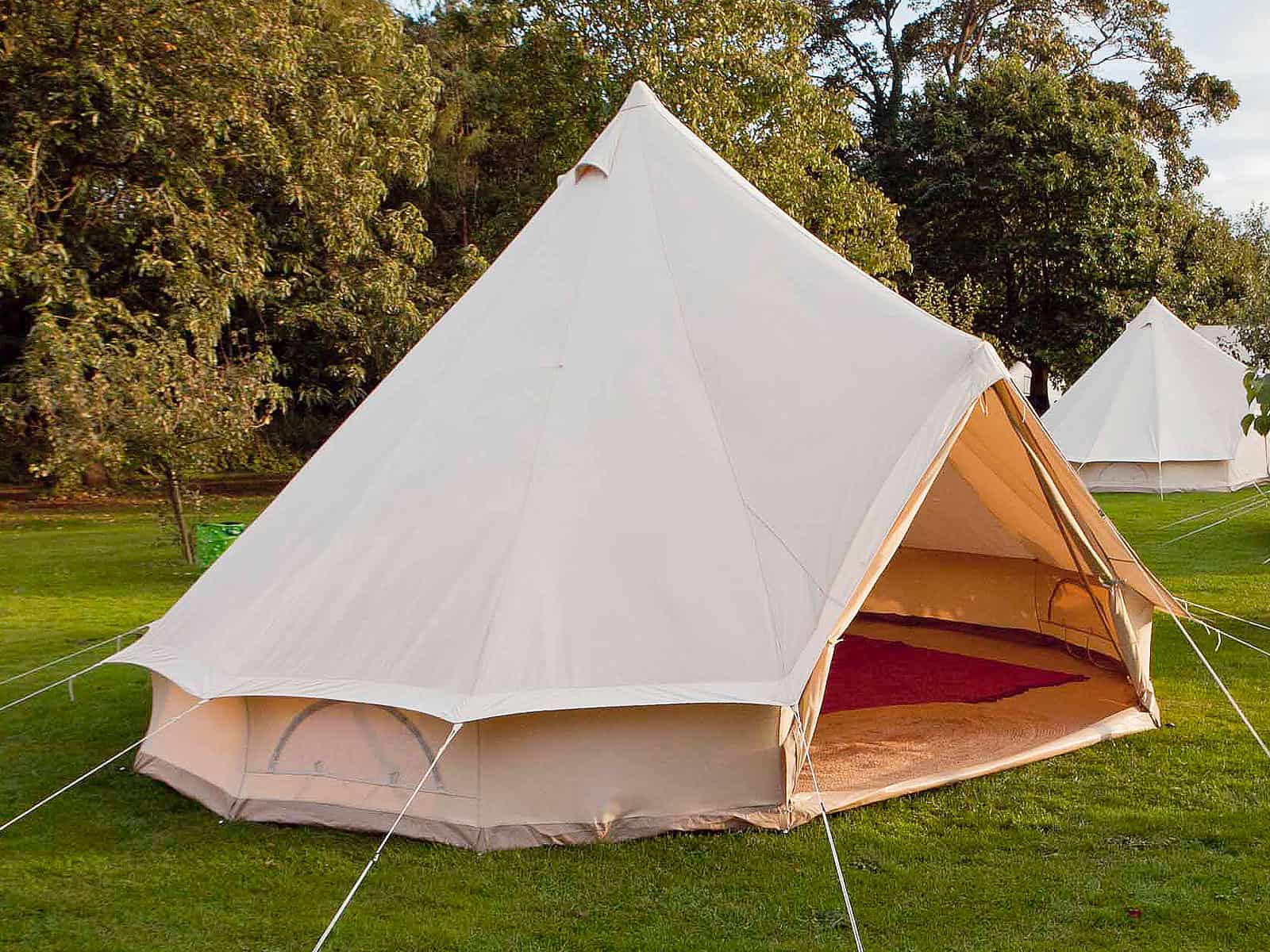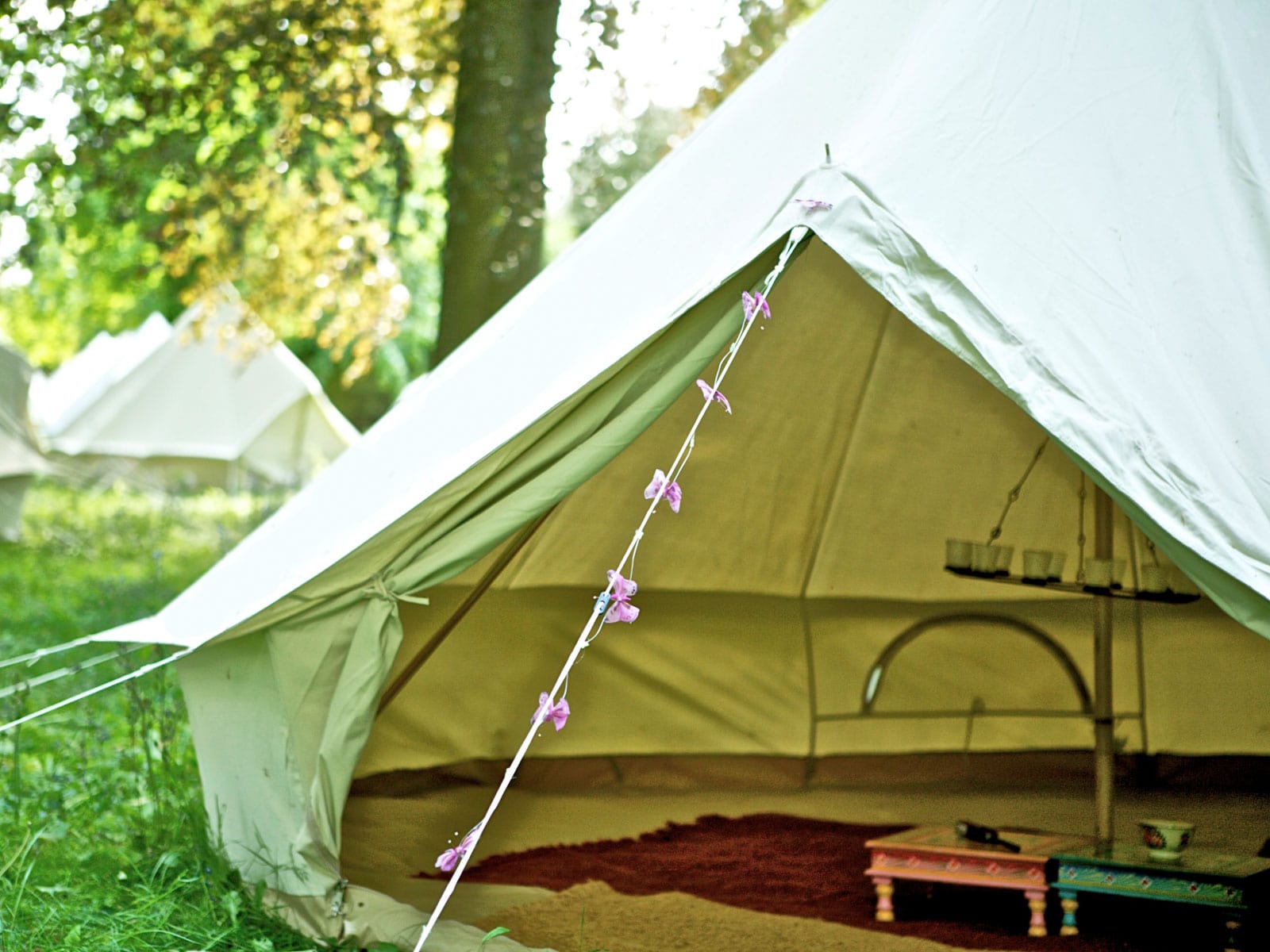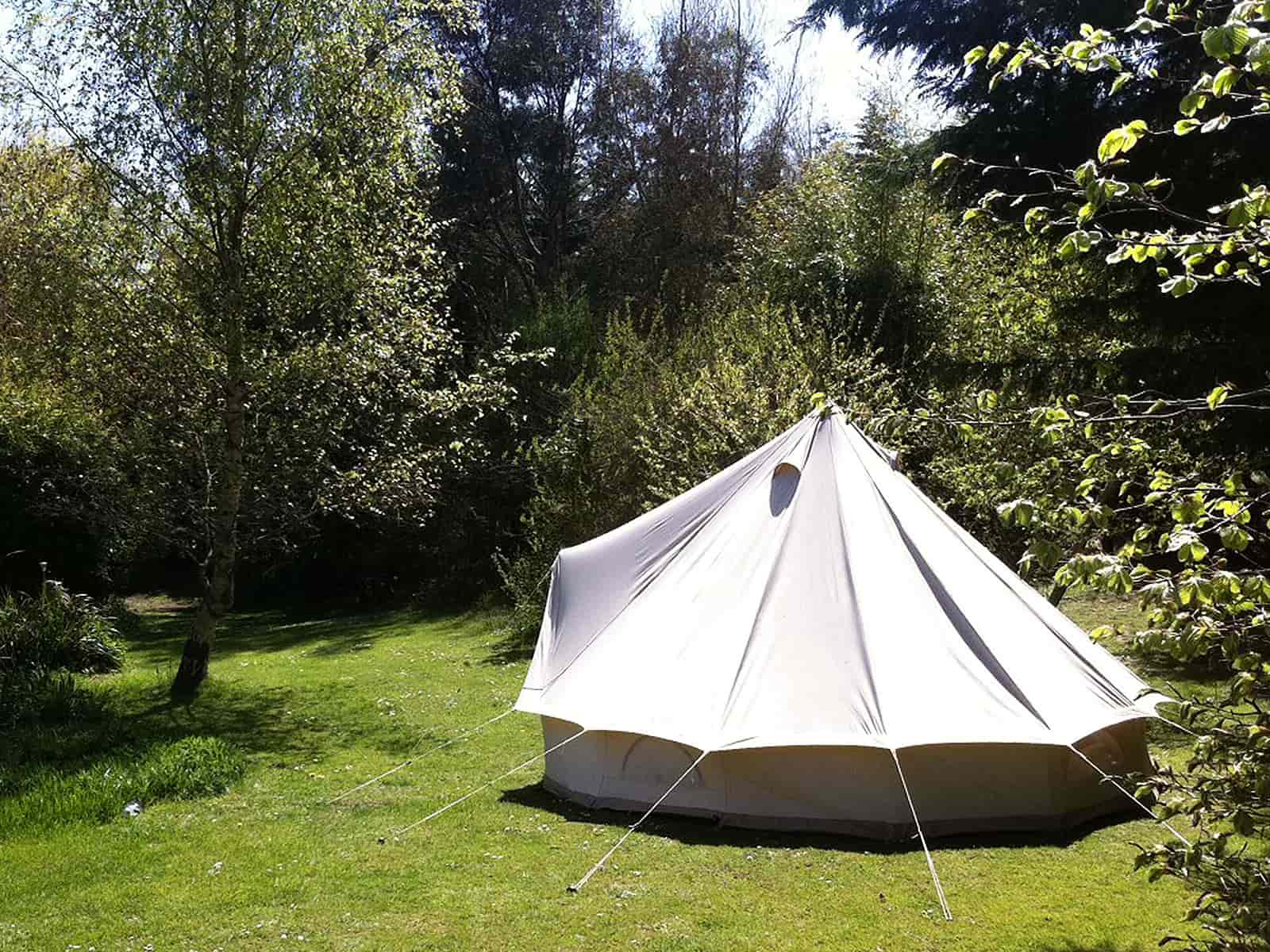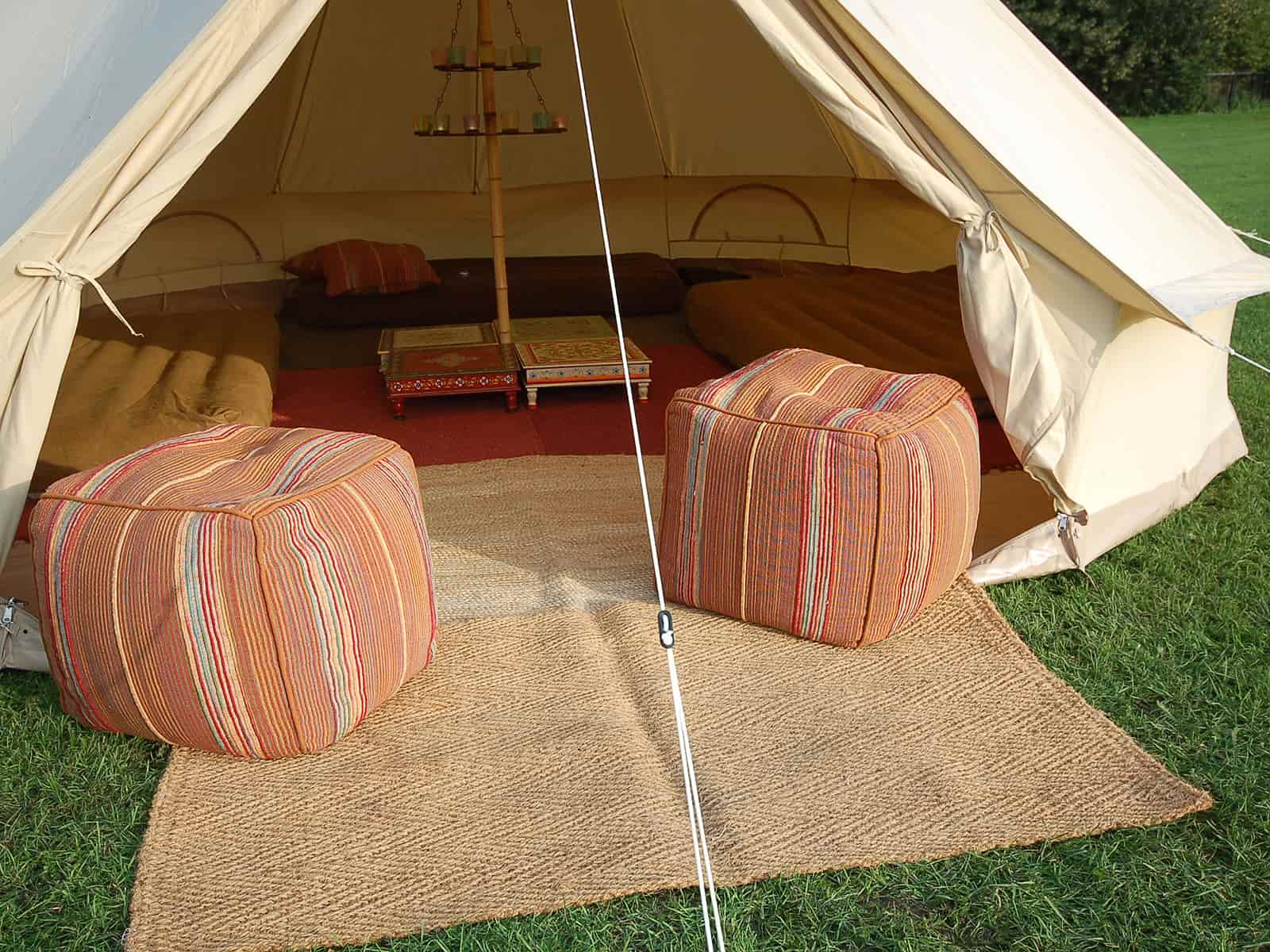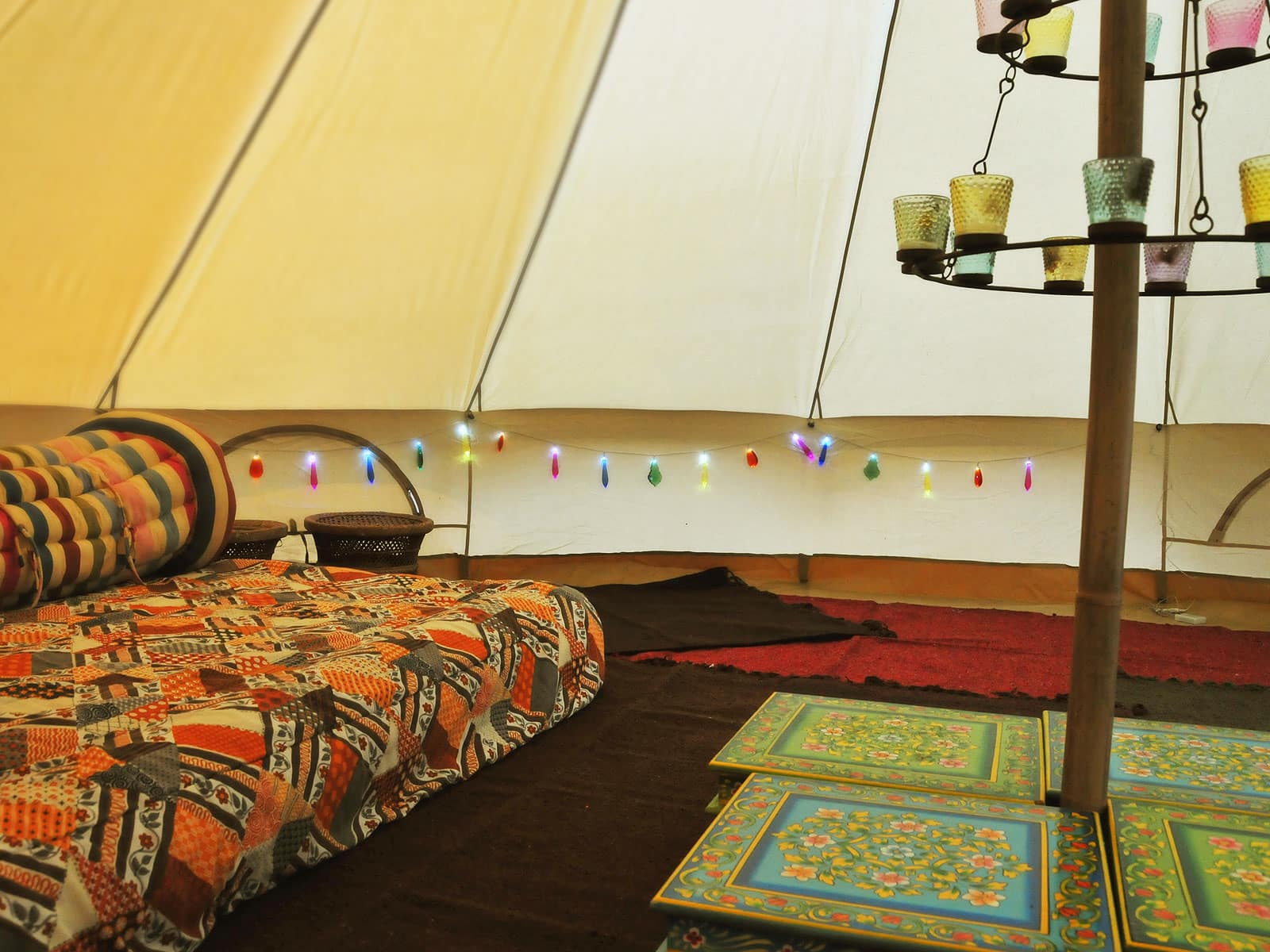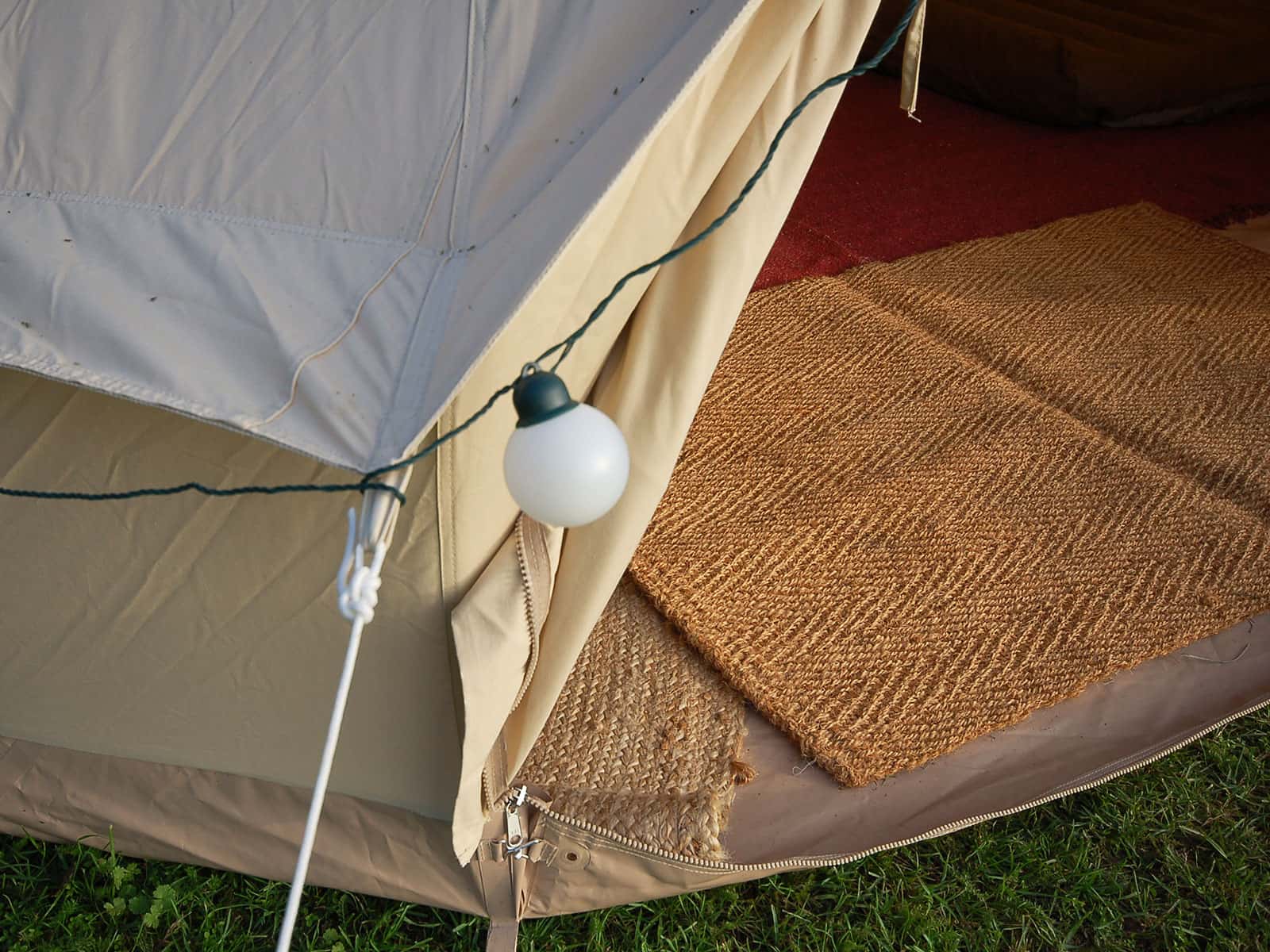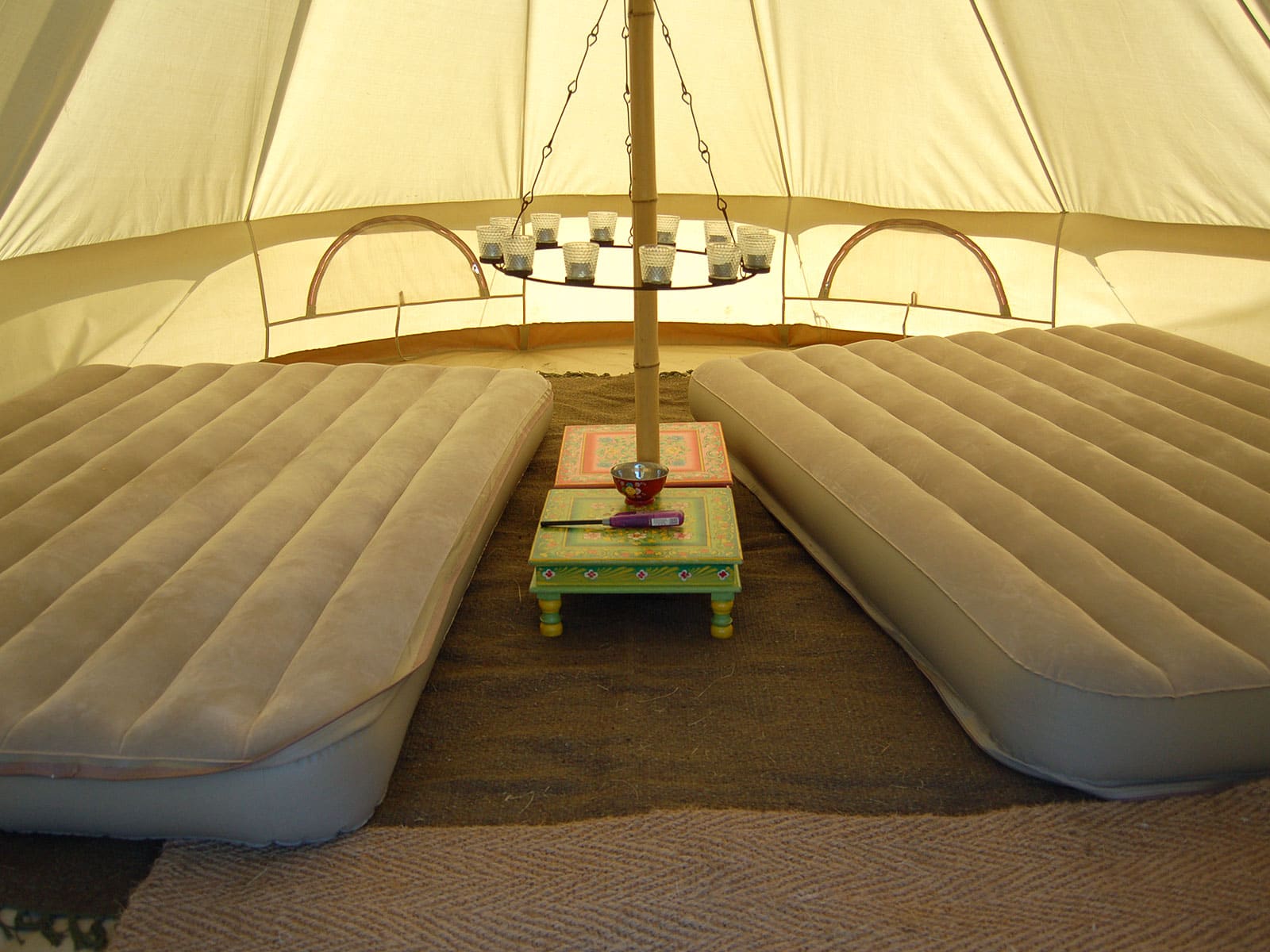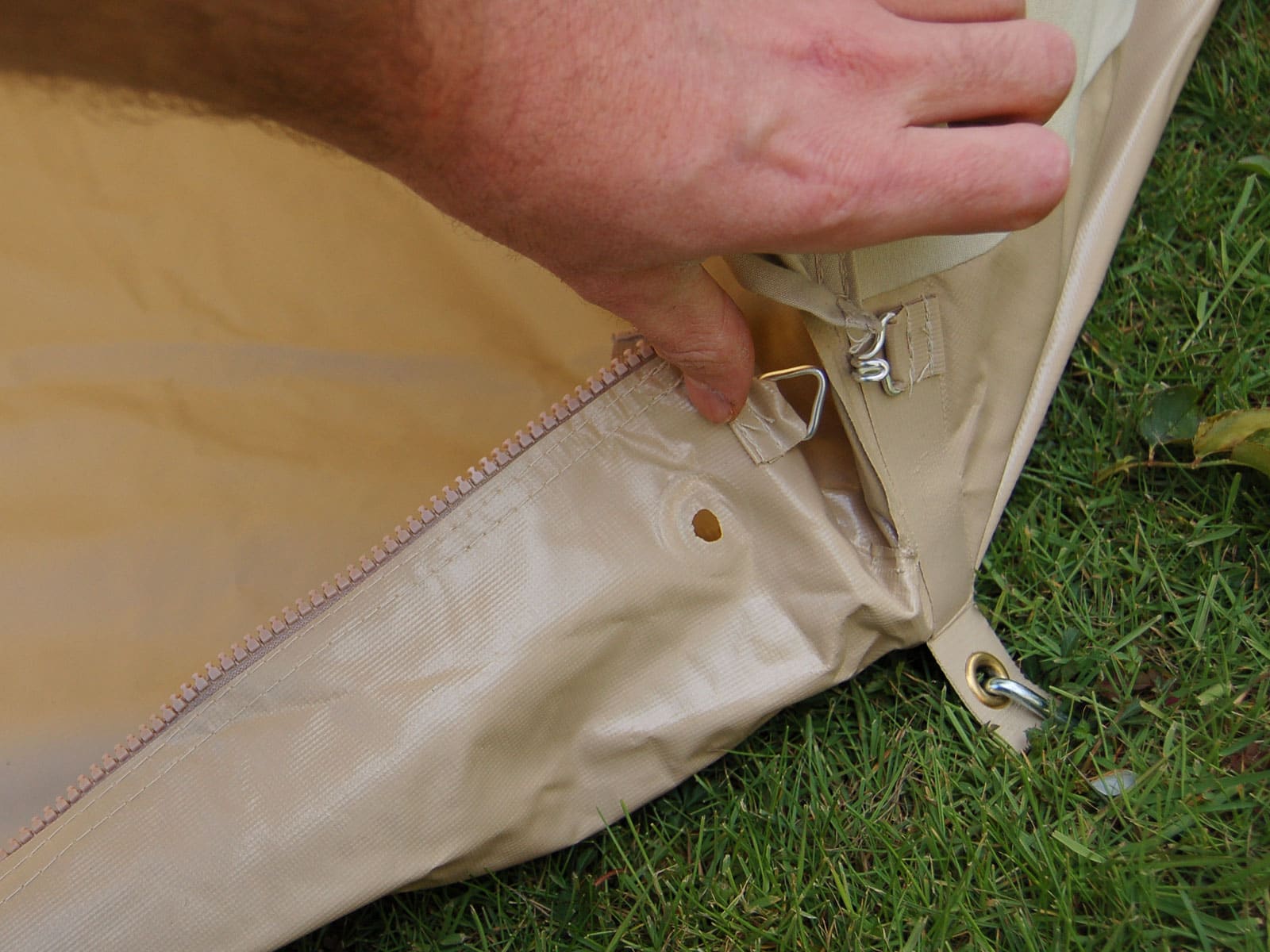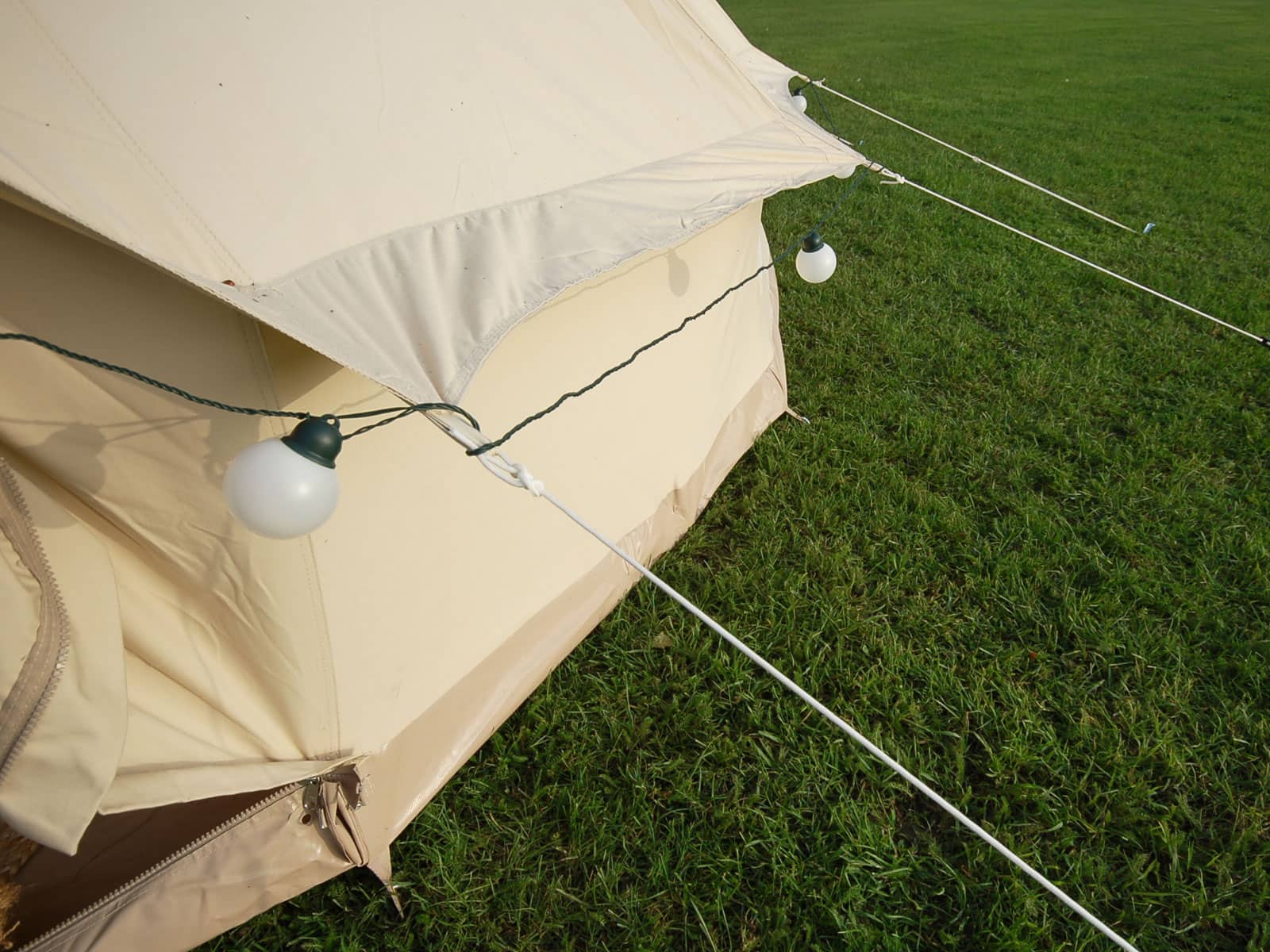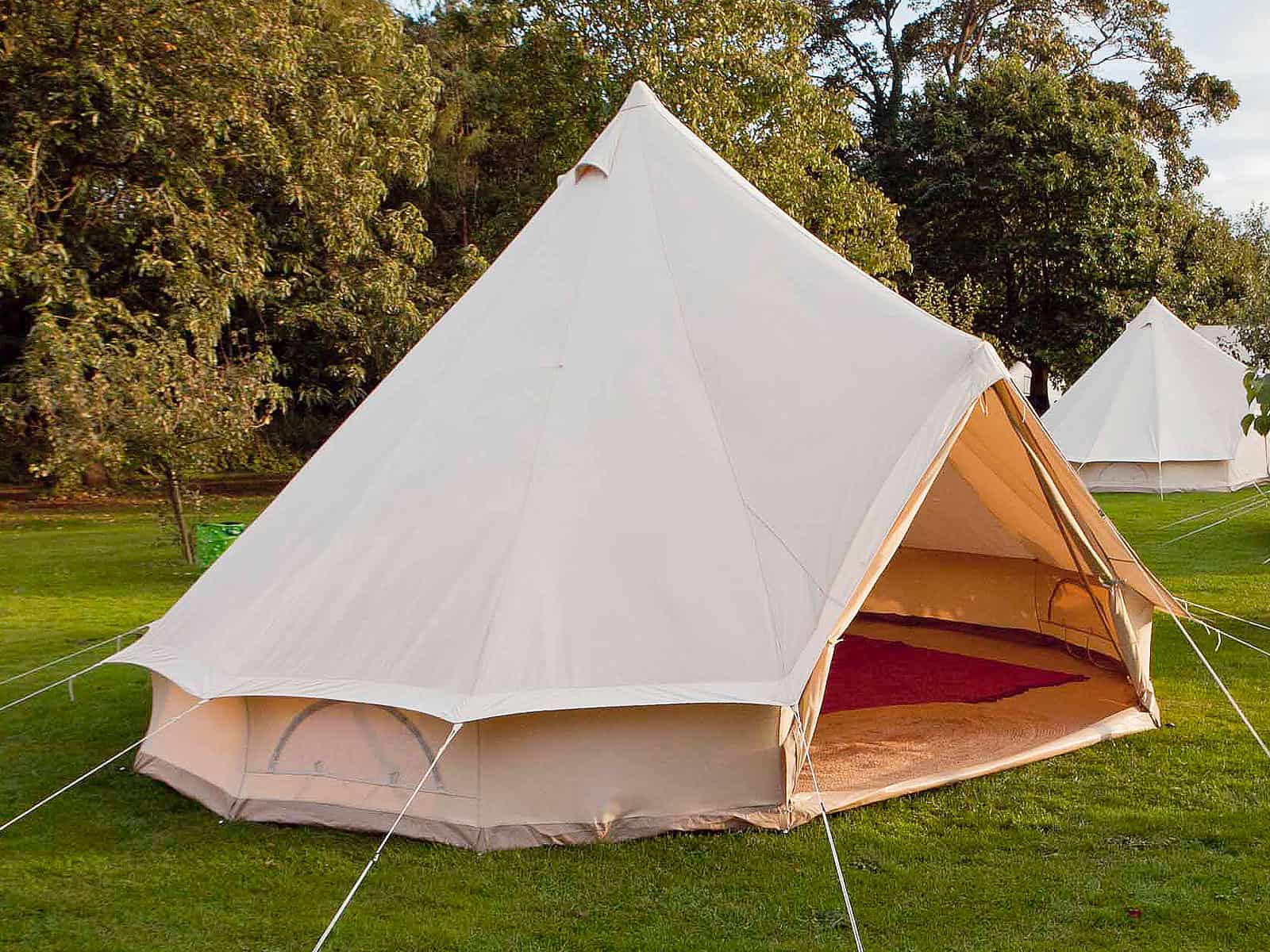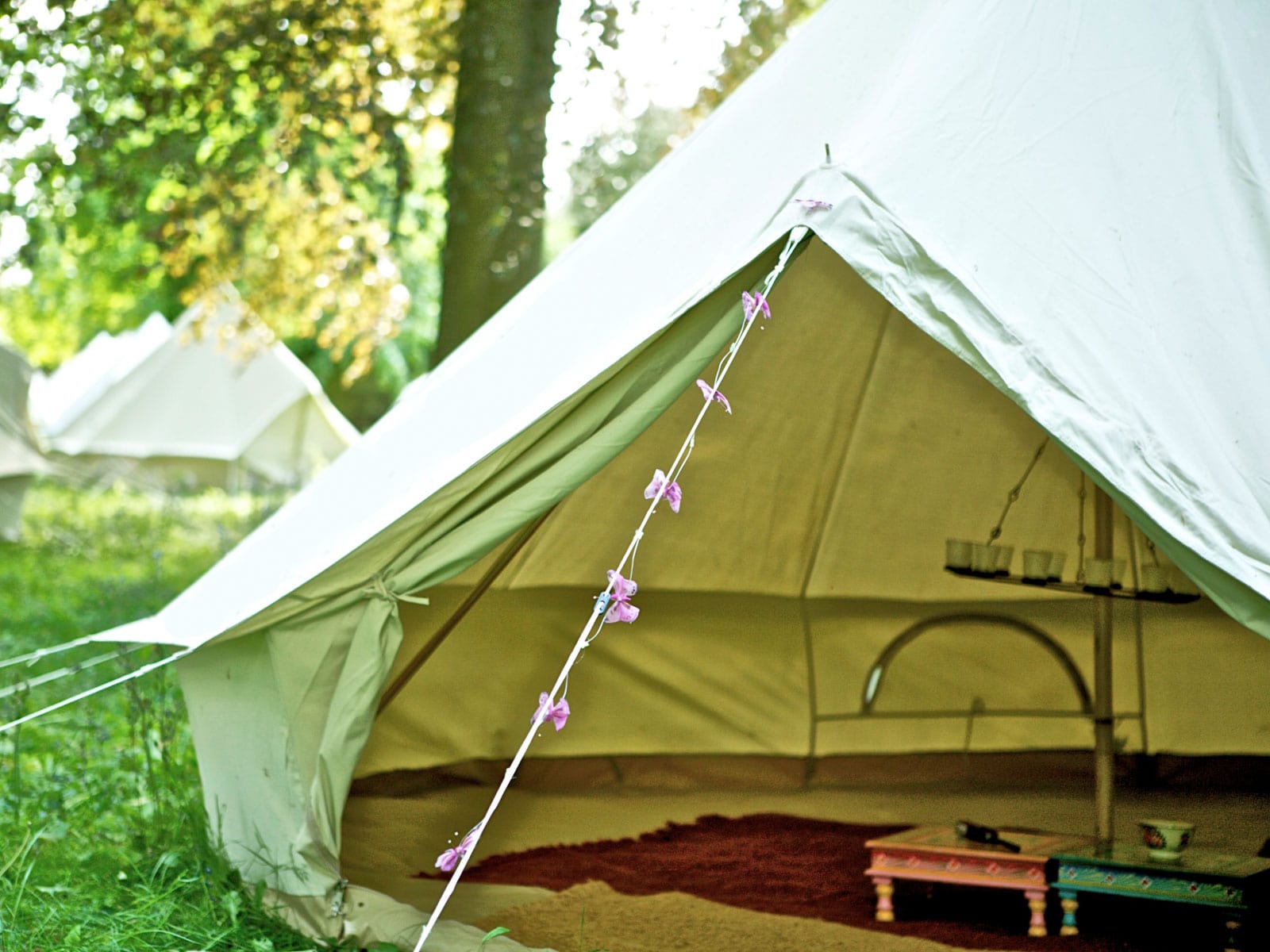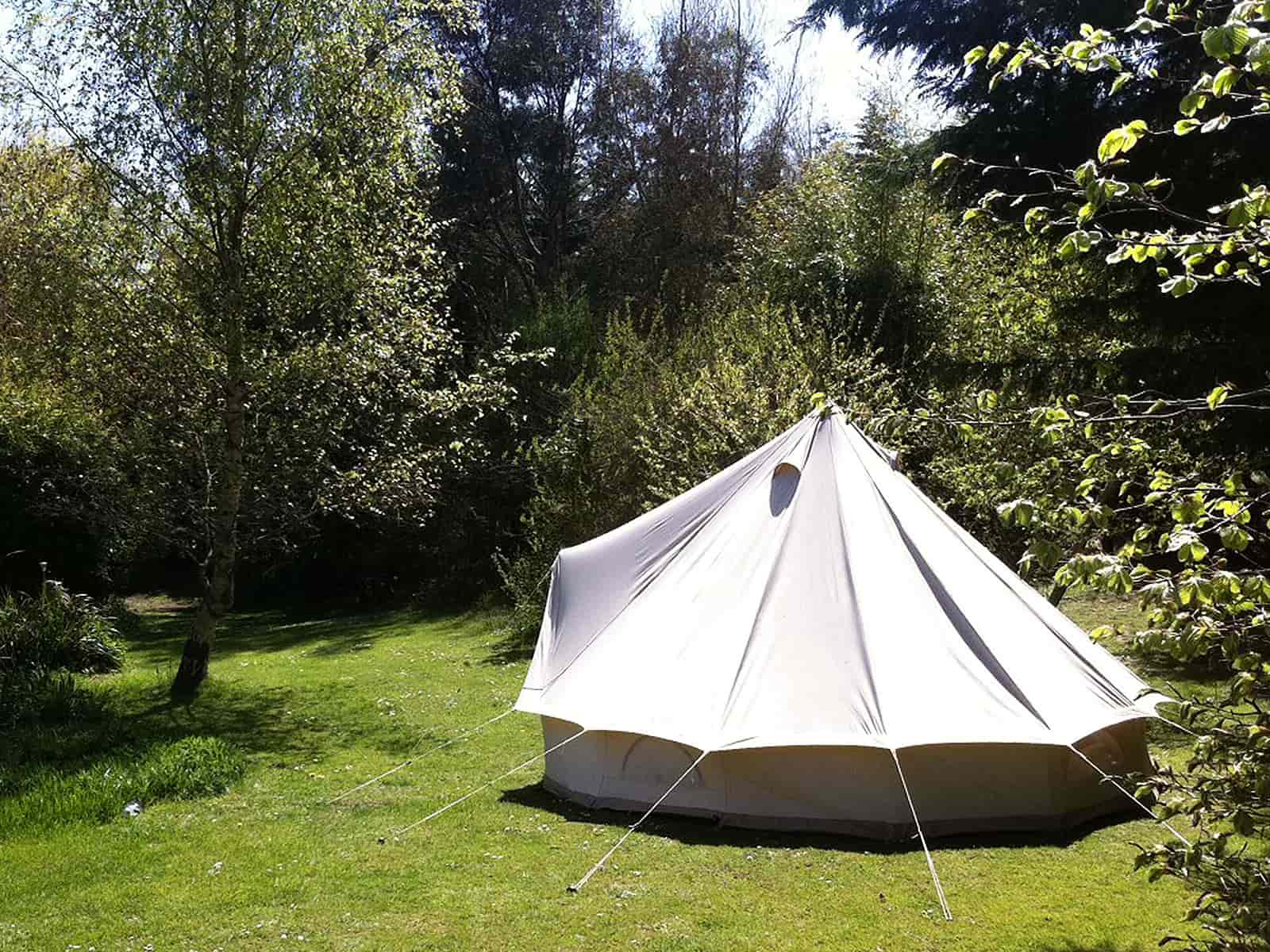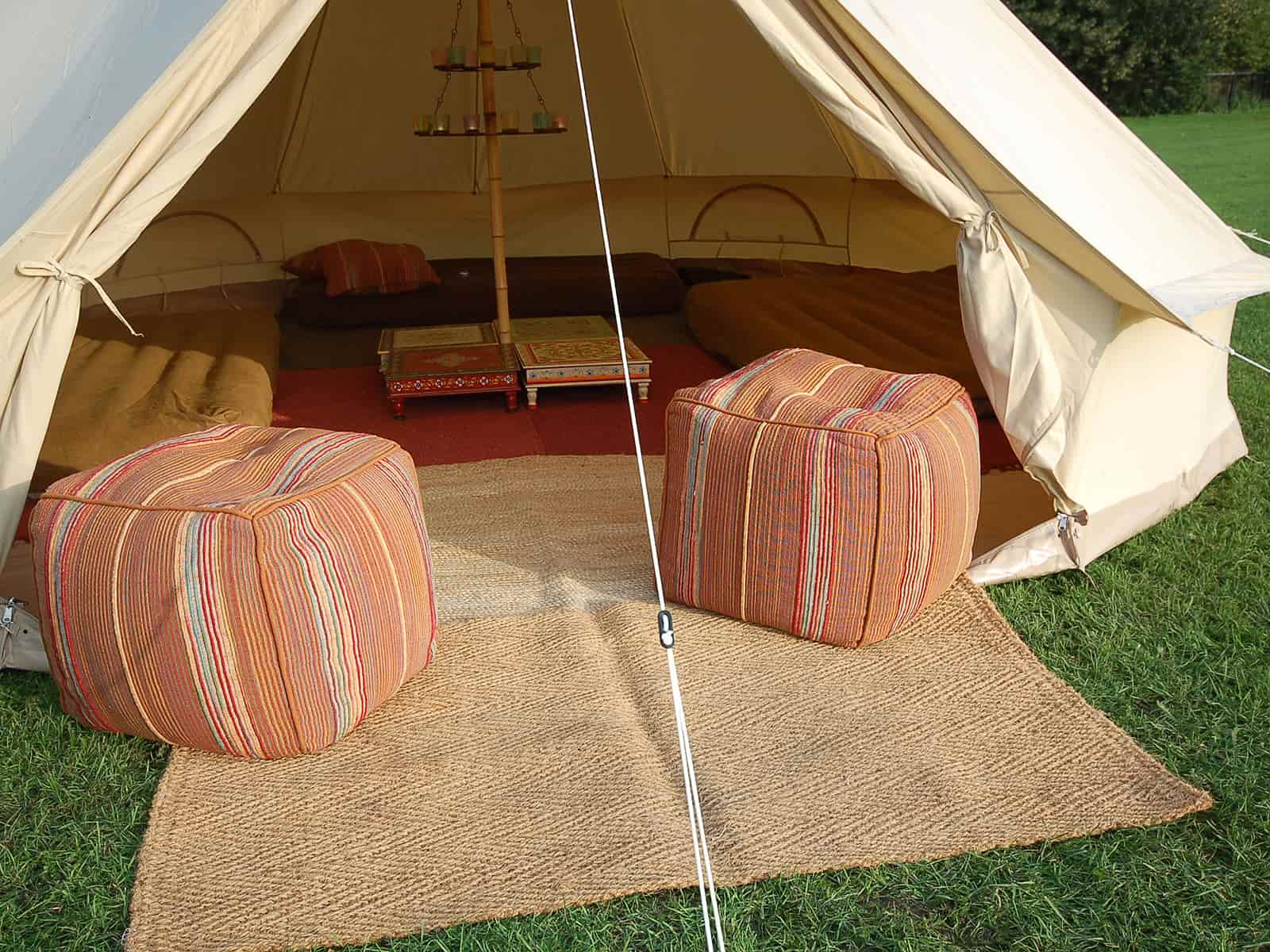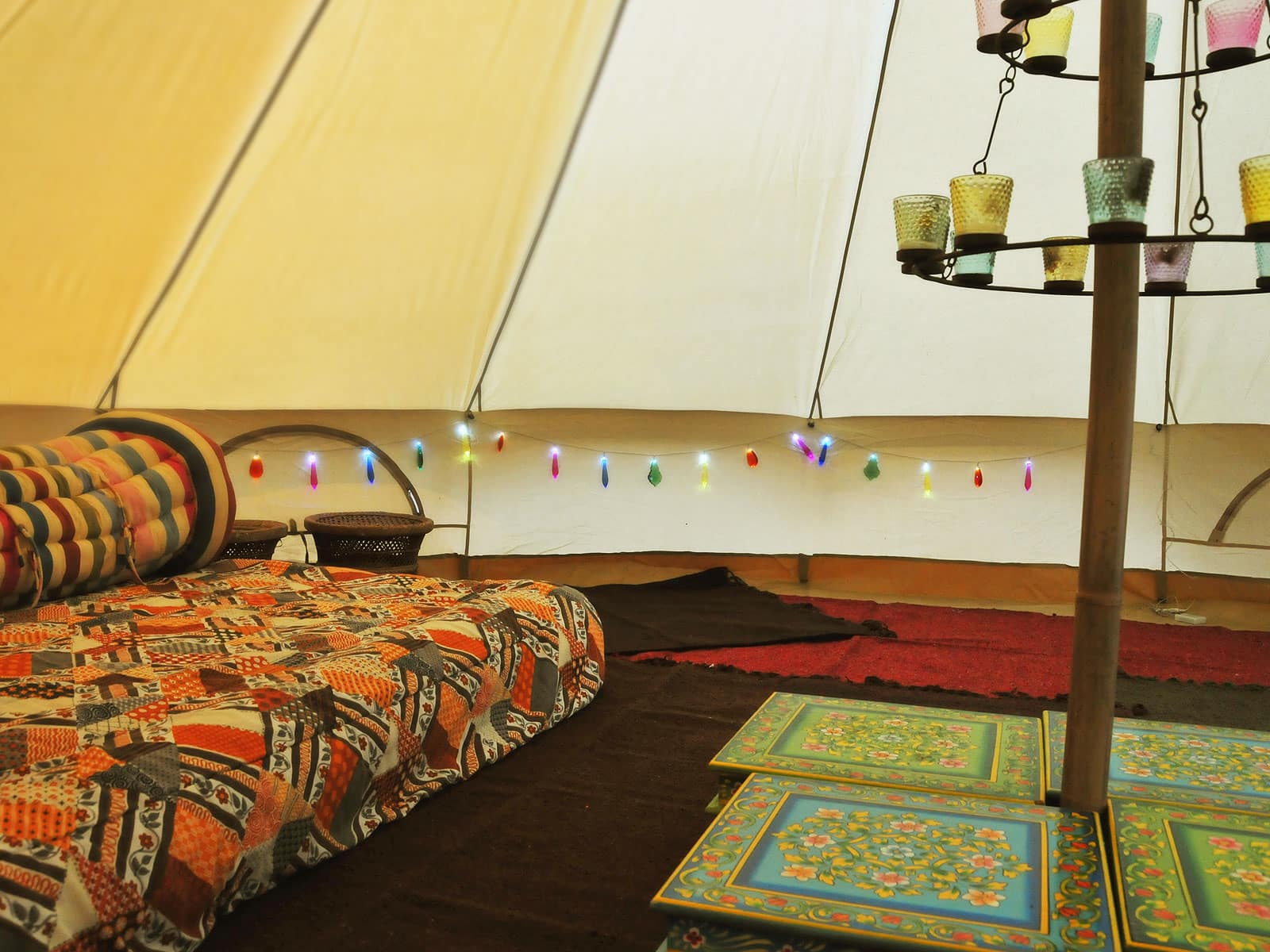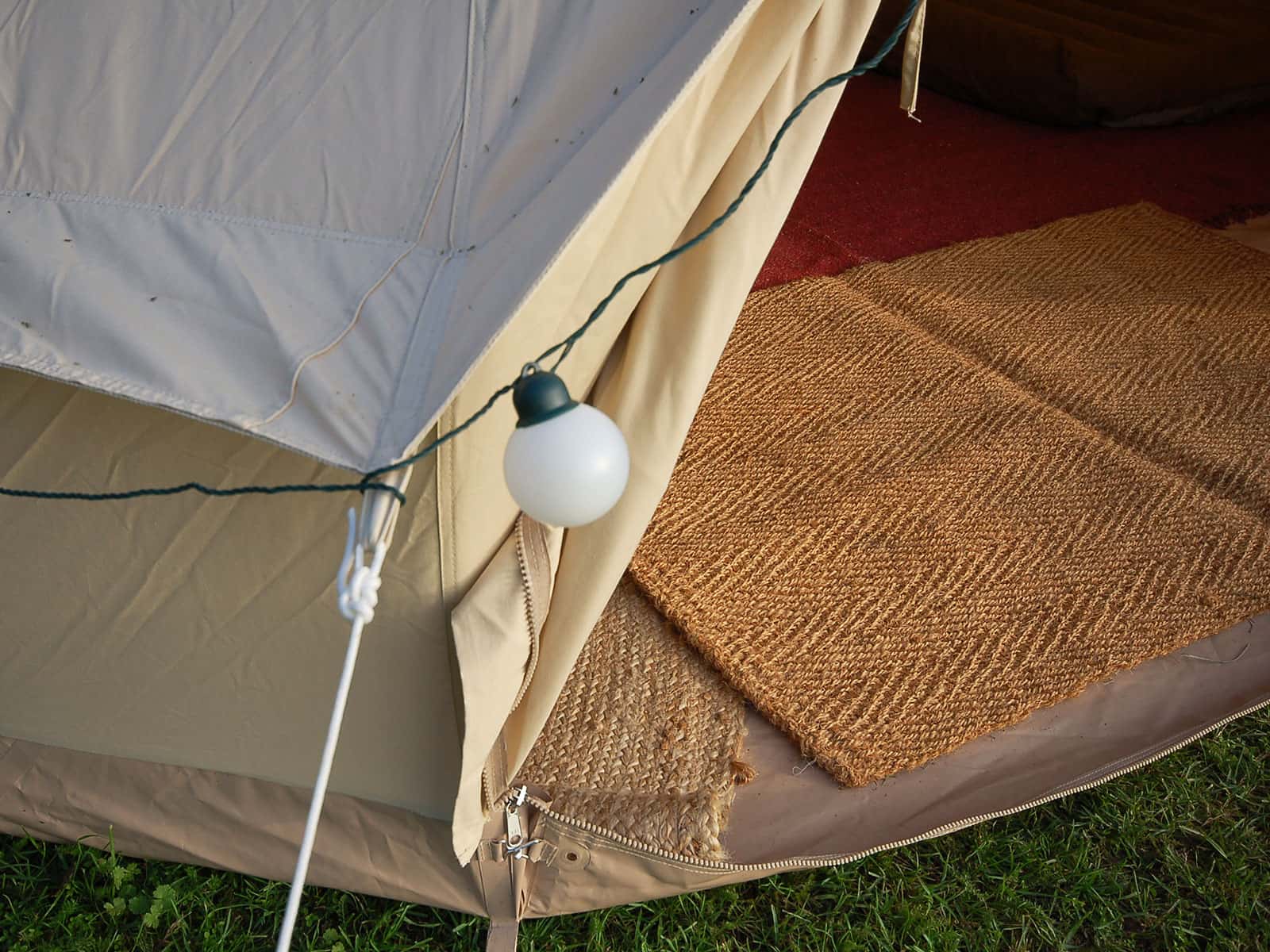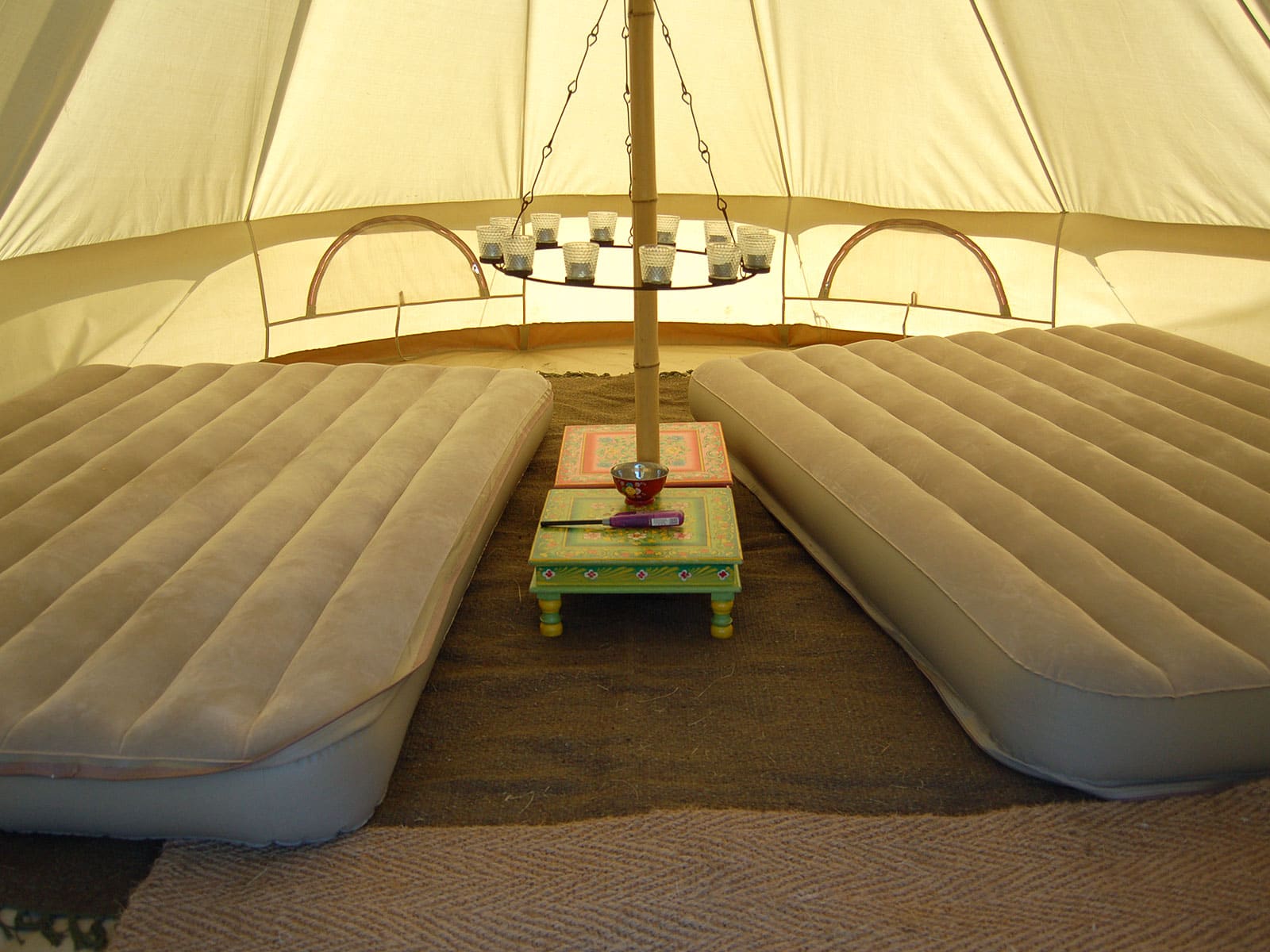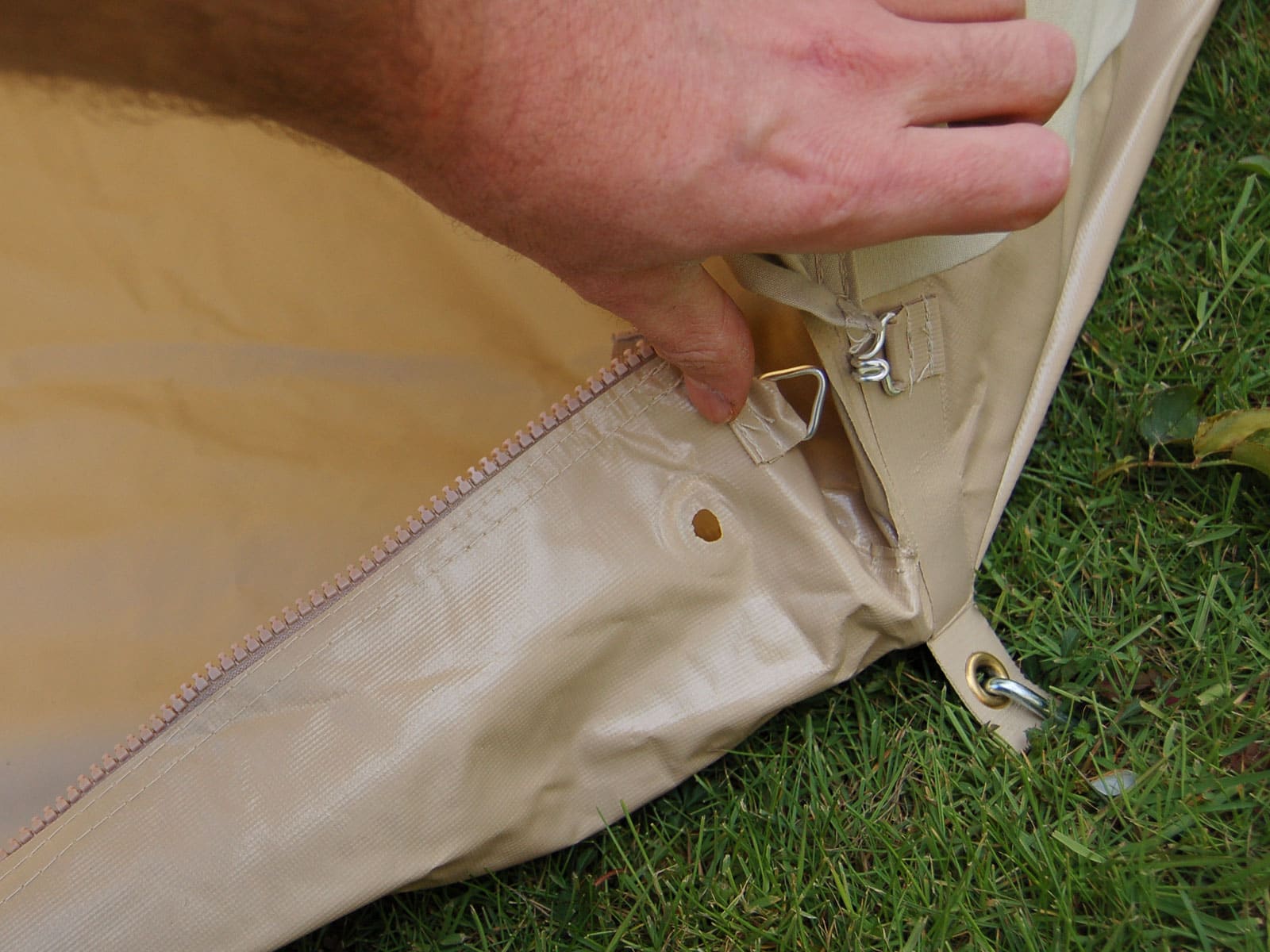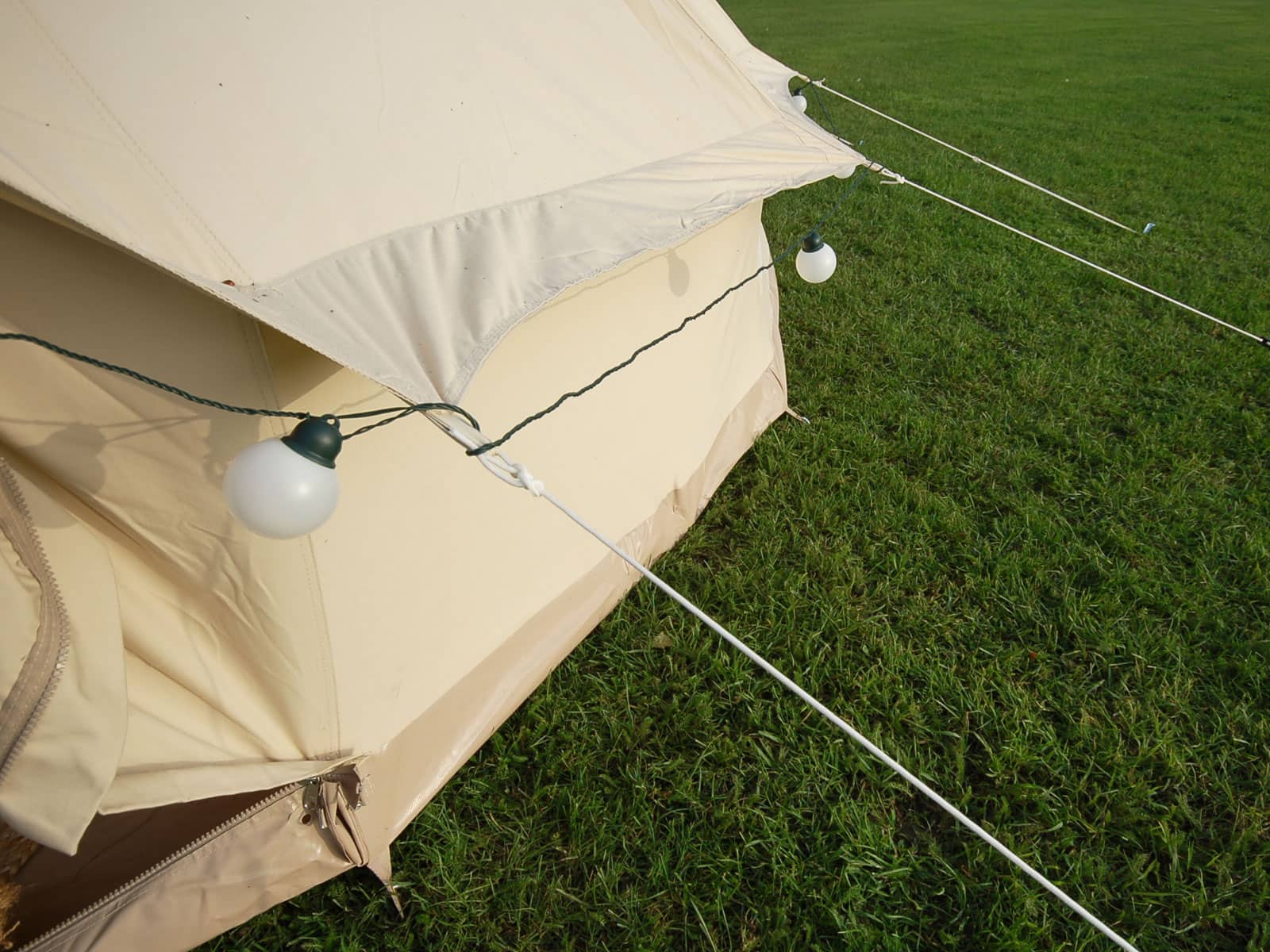 Sold Out
4 metre Deluxe Bell Tent
£579.00
Launched in 2008, this is a more robust and weatherproof take on the classic Bell Tent.
Heavy-duty sewn-in groundsheet for an extra level of weatherproofing
Easier and faster to pitch than the Standard
10cm high groundsheet creates a flood-resistant "bath-tub"
The Deluxe is our most lockable style of Bell Tent
Description
Dimensions & Features
FAQ
Our 4 metre Deluxe Bell Tent is the perfect size for a young family of four and all of their essential kit. In glamping mode, it will spaciously house four people with plenty of room for glamping luxuries. In camping mode, it will fit six adults on roll mats with their feet towards the centre pole.
Sewn-in groundsheet gives extra protection
Featuring a heavy-duty, integral groundsheet that rises 10cm above ground level, this creates a watertight seal for extra wet-weather assurance. This one-piece construction means the groundsheet and walls share the same pegs, making the Deluxe fast and easy to pitch. The trade-off is that you can no longer roll the walls up, unlike our Standard or Ultimate versions.
Our most secure style of Bell Tent
In addition to the sewn-in groundsheet, our Deluxe Bell Tents have three heavy-duty door zips that meet in the middle and can be padlocked for added security when you are away from your tent. We recommend you go for a combination lock to avoid an unplanned night under the stars if you lose the key!
Simple to put up in around 15 minutes
Our 4m Deluxe has only one line of pegs around the tent base and another line for the guy ropes because of the integral groundsheet, making it super easy to put up. Peg out the groundsheet and guy ropes and throw up the poles; even a mere mortal can throw this tent up in around ten minutes.
Main features of our 4m Deluxe:
Heavy-duty, 540gsm double-stitched, sewn-in groundsheet
"Bath-tub" groundsheet design rises 10cm above the ground for added flood protection
Innovative door design - fold the groundsheet flat to the floor for trip-free access or keep it up for flood resistance
Foldable flaps in the door angles allow you to run in a power cable without compromising security or waterproofing
Can add padlocks to the door zips for extra security
250cm centre pole provides good standing room
Has all the fittings for an optional inner tent Integrated centre pole 'D' ring ideal for accessories such as tea light chandeliers, with no inner tent in place
Can accommodate a stove by Installing a Flashing Kit/Stove Hole
Made from 100% unbleached, natural, breathable cotton canvas
Treated to be water, UV and mould resistant
Our premium canvas has a 3000mm Hydrostatic Head (HH)
Our heavy-duty groundsheets are over 10,000mm Hydrostatic Head (HH)
Tested to BS5852 fire retardancy standards
Our tents are covered by a twelve-month manufacturer's warranty.
For more detailed information please see the
tent warranty
section of our website.