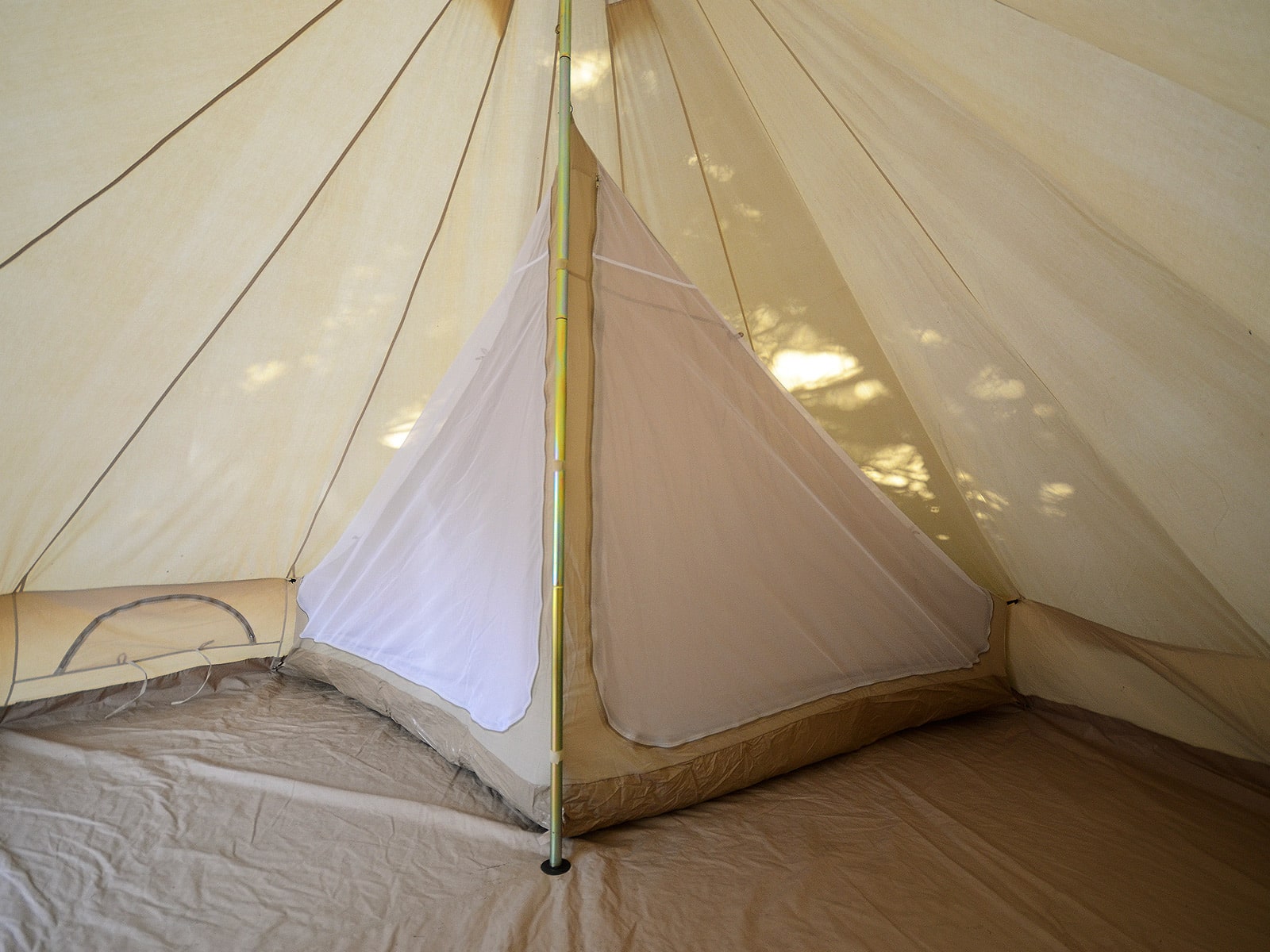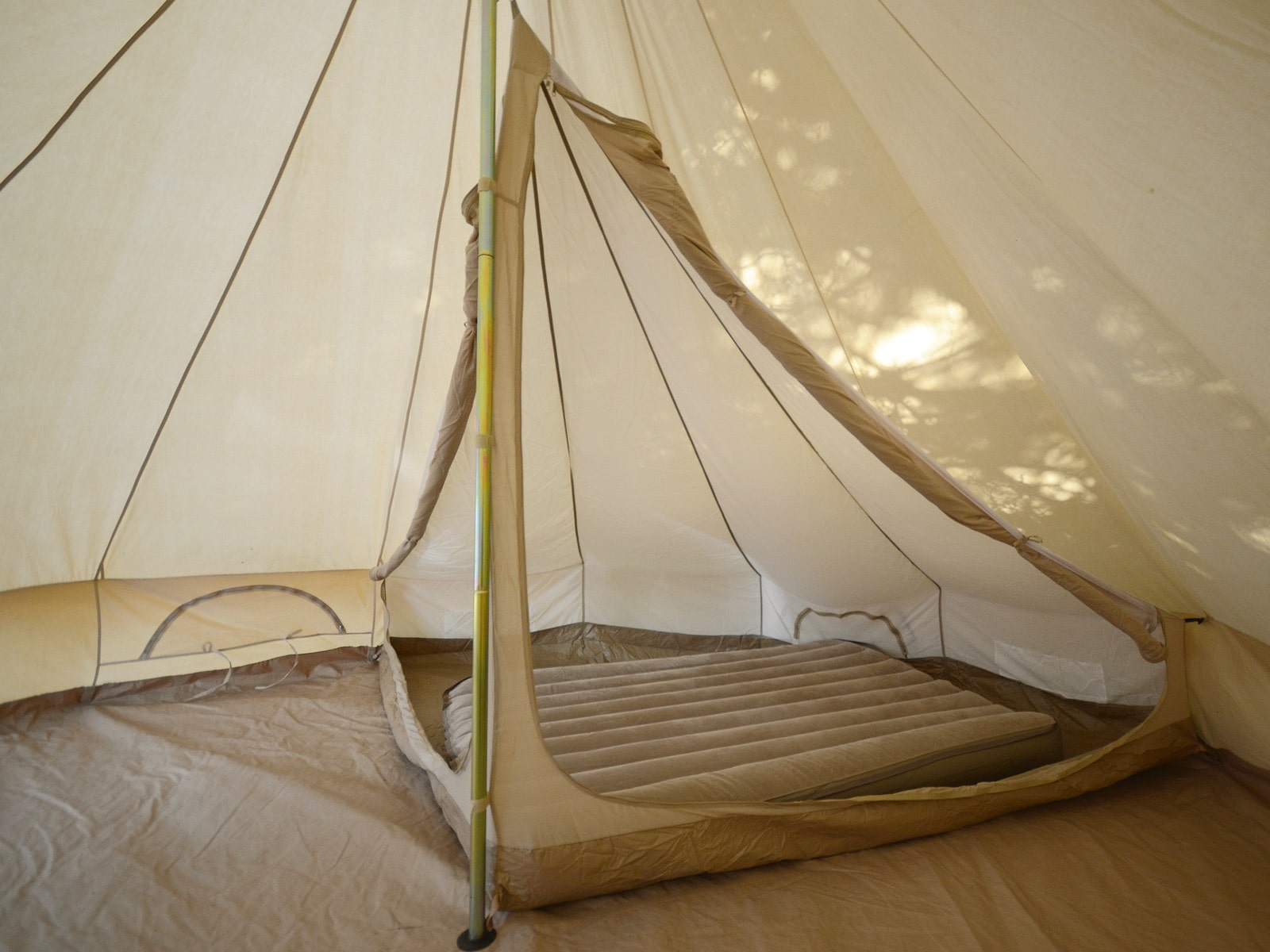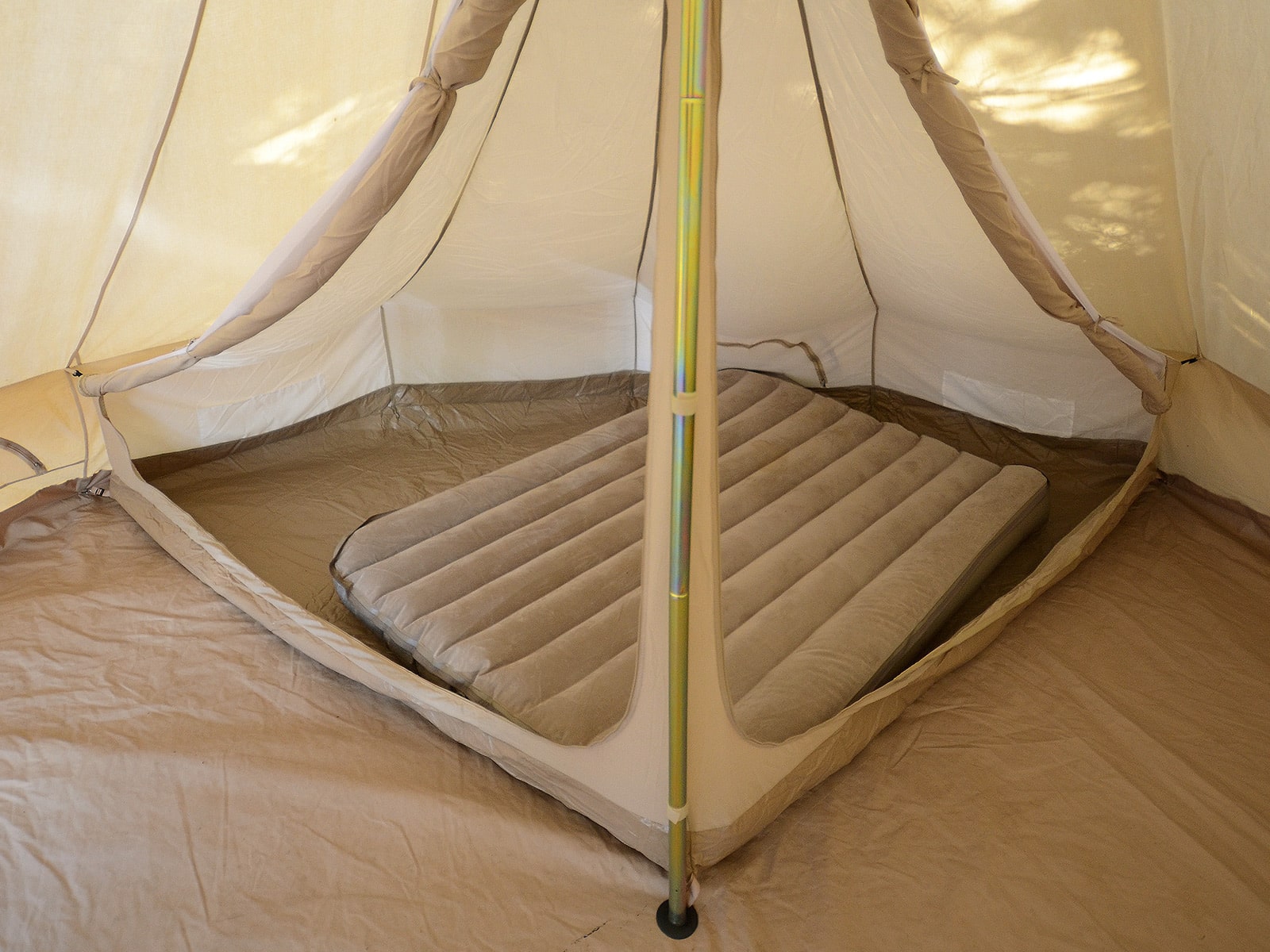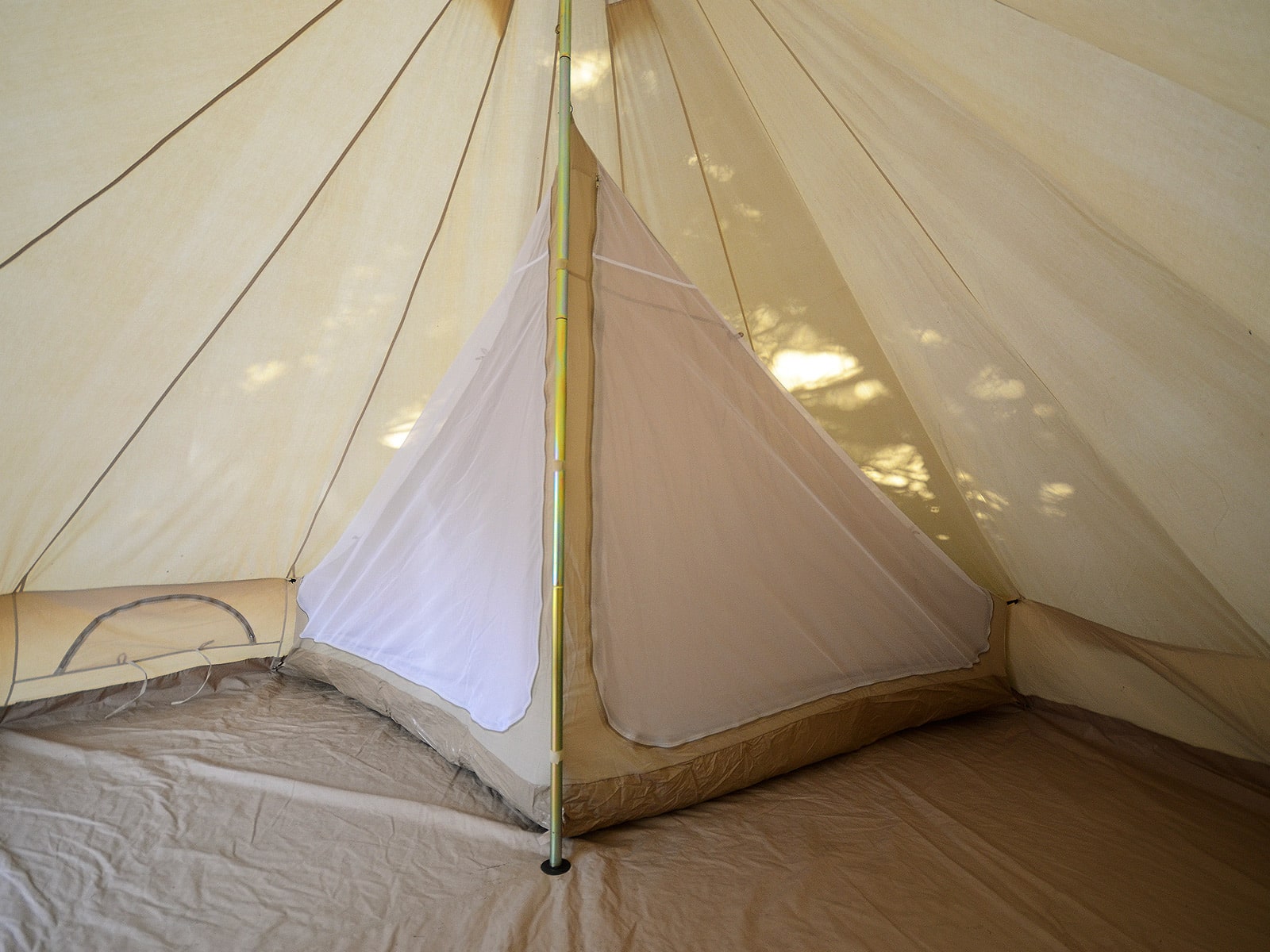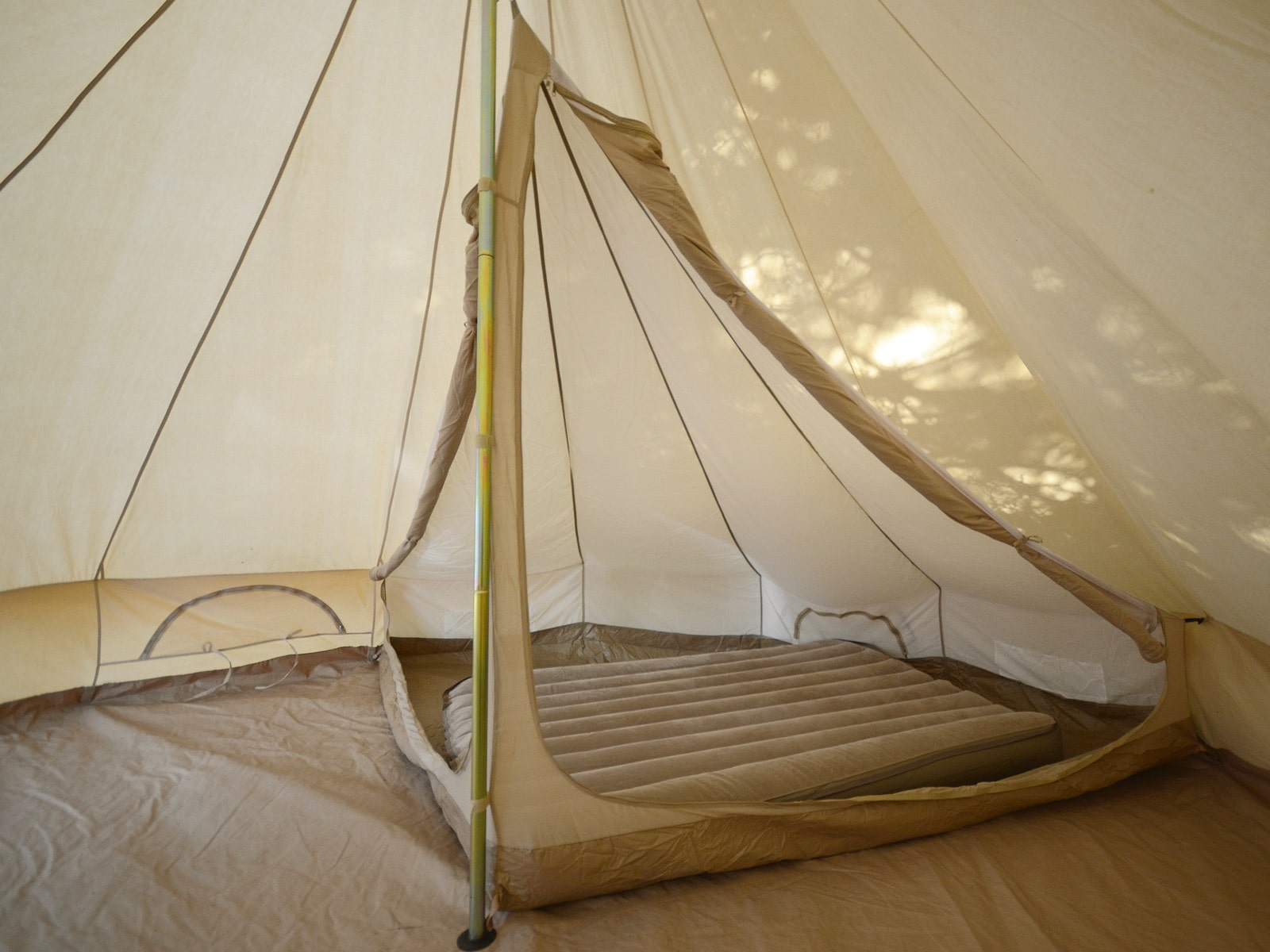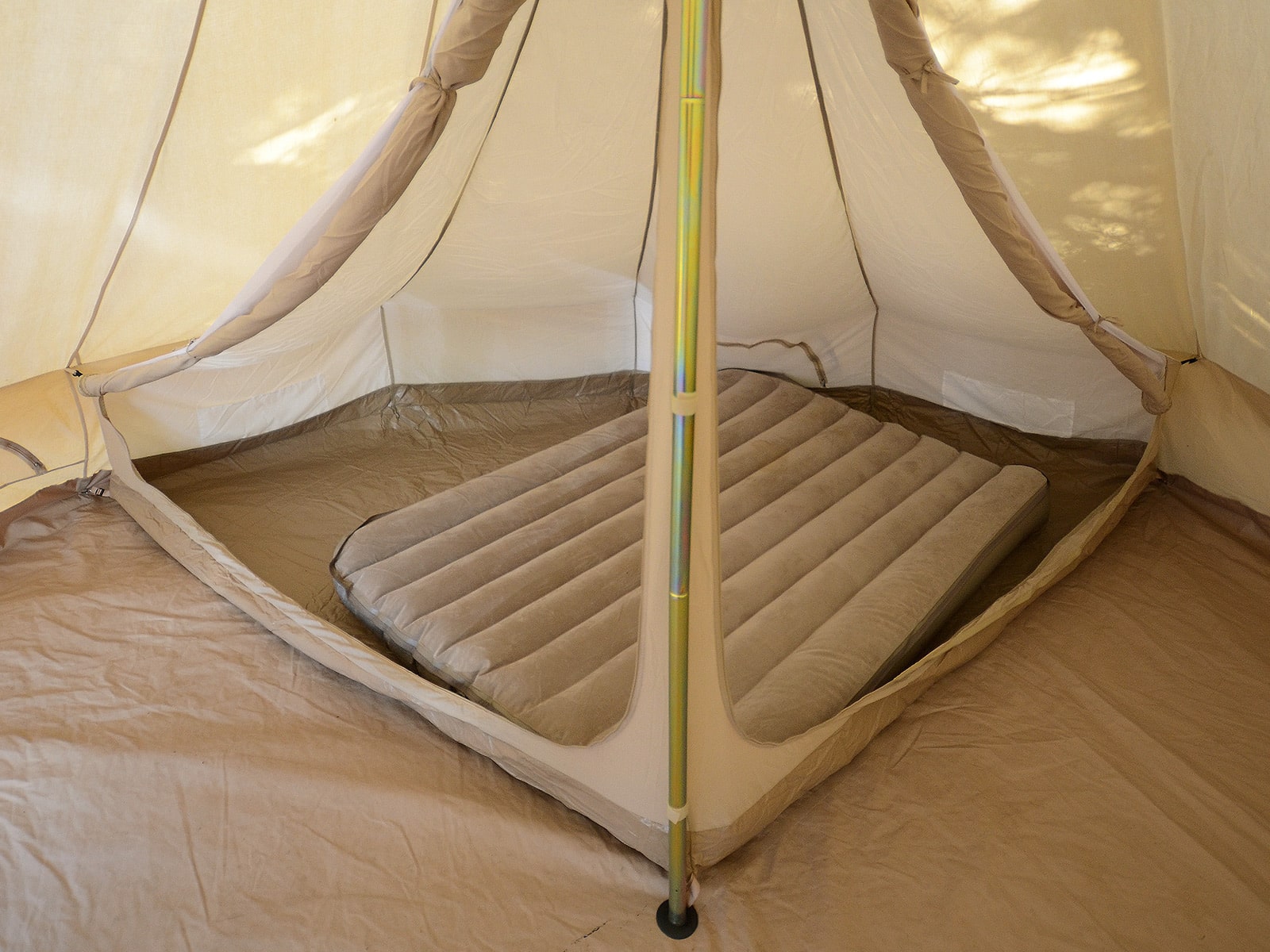 5 metre Pro Quarter Inner Tent
£89.00
Create a separate bedroom whilst still keeping a large living space.
Will fit a queen size, double or two single mattresses
Ideal for creating kids sleeping areas
An additional layer of insulation
A cosy, clean, inside space
Description
Dimensions & Features
Designed to fit all our 5 meter Bell Tents, this quarter-size inner allows you to benefit from a separate interior compartment while keeping a large living space. It can comfortably fit a double mattress, two singles, or a queen-size at a push. Ideal for creating a bedroom or kids' area whilst leaving the other three-quarters of the tent as living space.
This inner tent takes just a few minutes to fit, and the whole process can be done from inside the tent. The inner tent features a built-in groundsheet and mesh walls, so you can zip it closed to create a cosy, clean, bug-proof area.
Flexible Positioning Options
Fittings around the inside of your tent give you the option to position your quarter inner tent compartment where you want it. The elasticated fittings allow the inner tent to flex in the wind, so you can leave it in position when you roll the walls up on our Standard and Ultimate models.
Matching Mesh Windows
The inner has a zip-in mesh window and can be lined up with the tents' windows, meaning you can easily open the wall flaps for ventilation from inside the inner tent.
Please note that the mesh flap may not line up with the tent window in some configurations but are still within easy reach.
Main features of our 5m Pro Quarter Inner Tent:
Choose where to fit the quarter inner compartment using the fittings provided in the tent
Create a separate, clean sleeping area
Can be fitted by one person in around three minutes without having to leave the warmth of the Bell Tent
Hangs from "D-ring" at the top of the centre pole (cannot be fitted at the same time as a tea light chandelier)
Allows for three door settings: open, mesh net only or full privacy door
Extends your camping season by supplying extra insulation
When used with our Standard or Ultimate Bell Tent, you can have the walls rolled up with the Inner Tent still in place to allow a breeze through
Fine mosquito mesh to keep bugs out and little people in
Elasticated fittings enable the inner to flex in the wind
Built-in groundsheet that comes 10cm up the sides, providing defence against water, dirt and bugs
Our tents are covered by a twelve-month manufacturer's warranty.
For more detailed information please see the
tent warranty
section of our website.