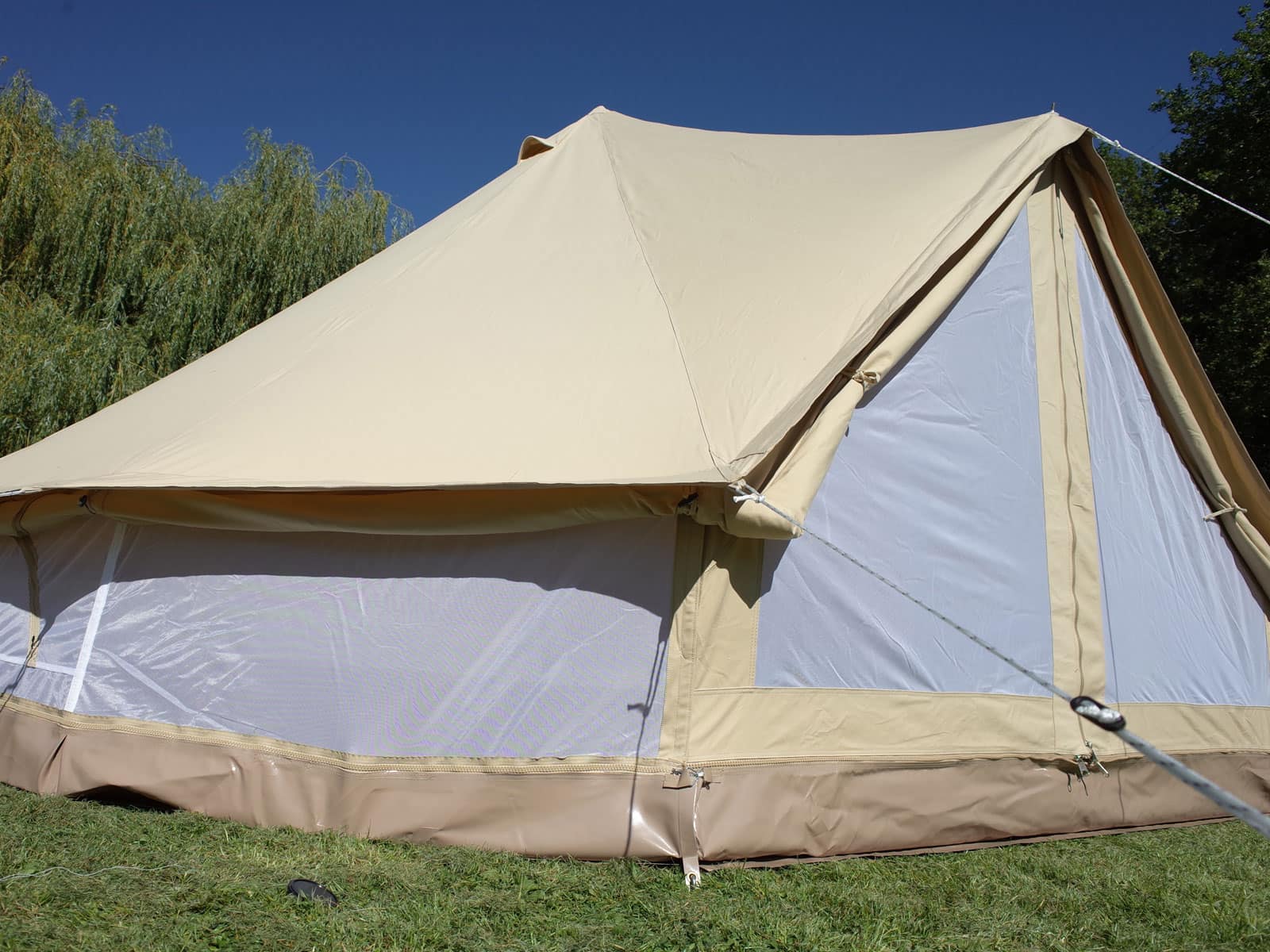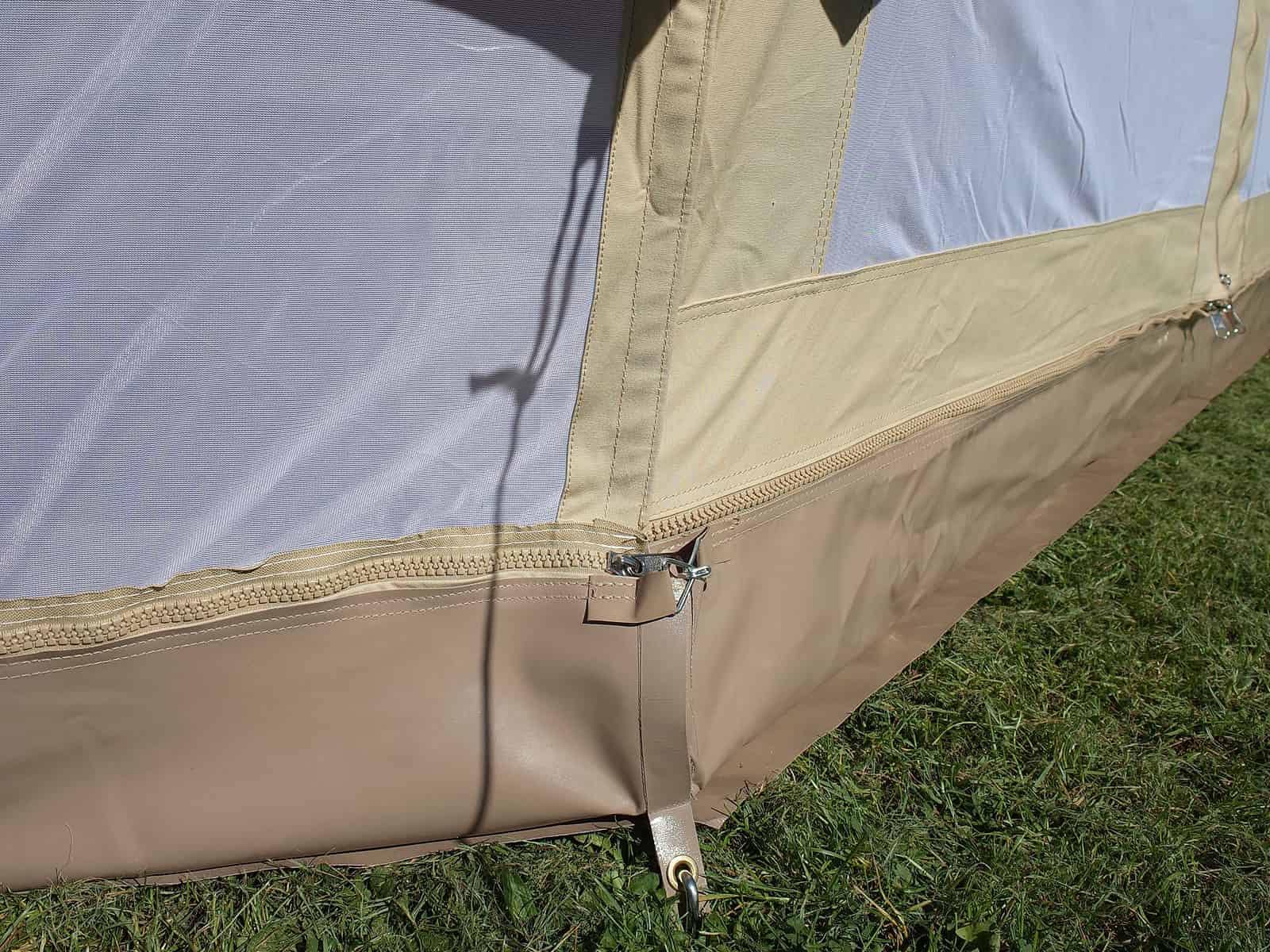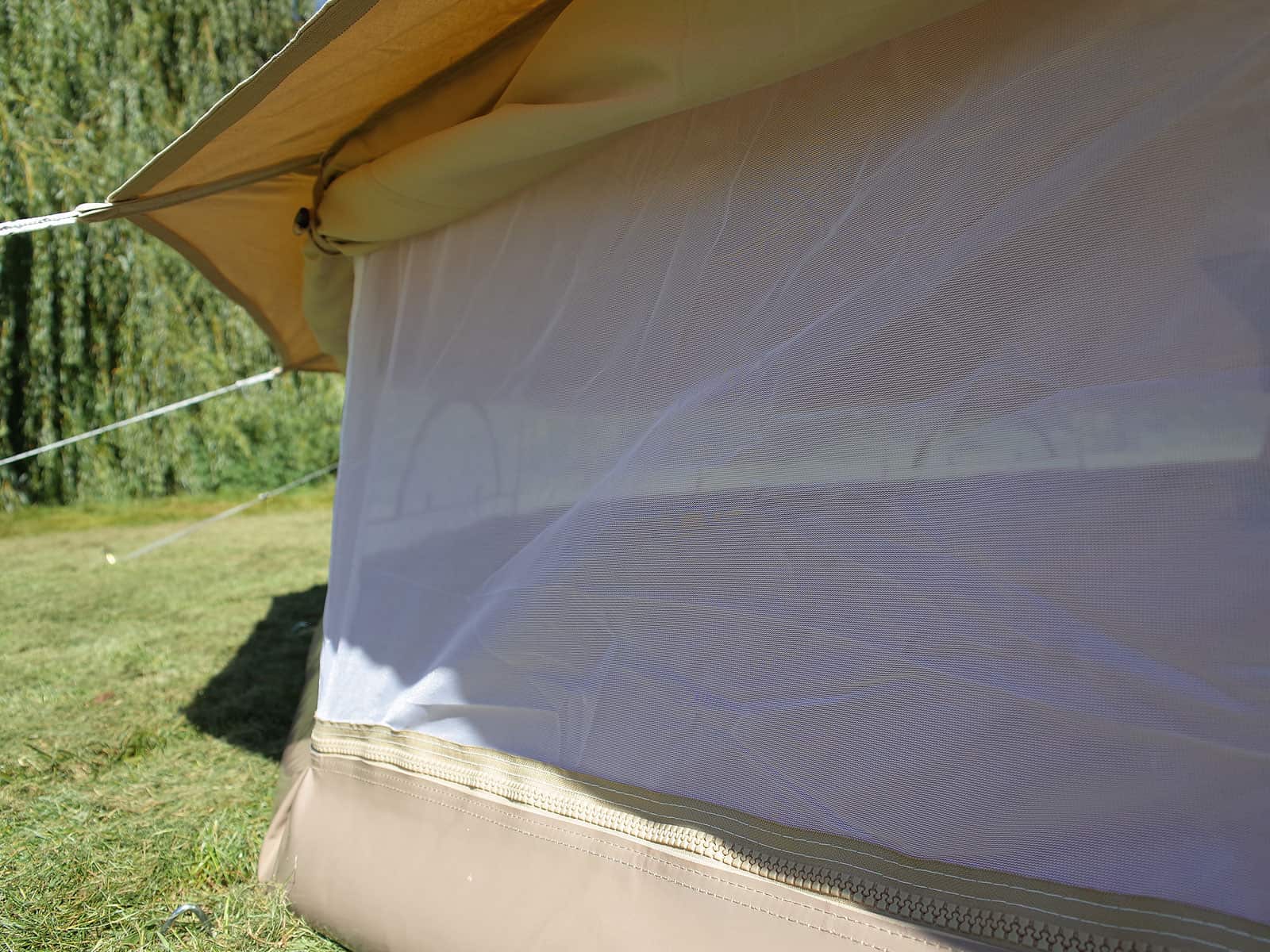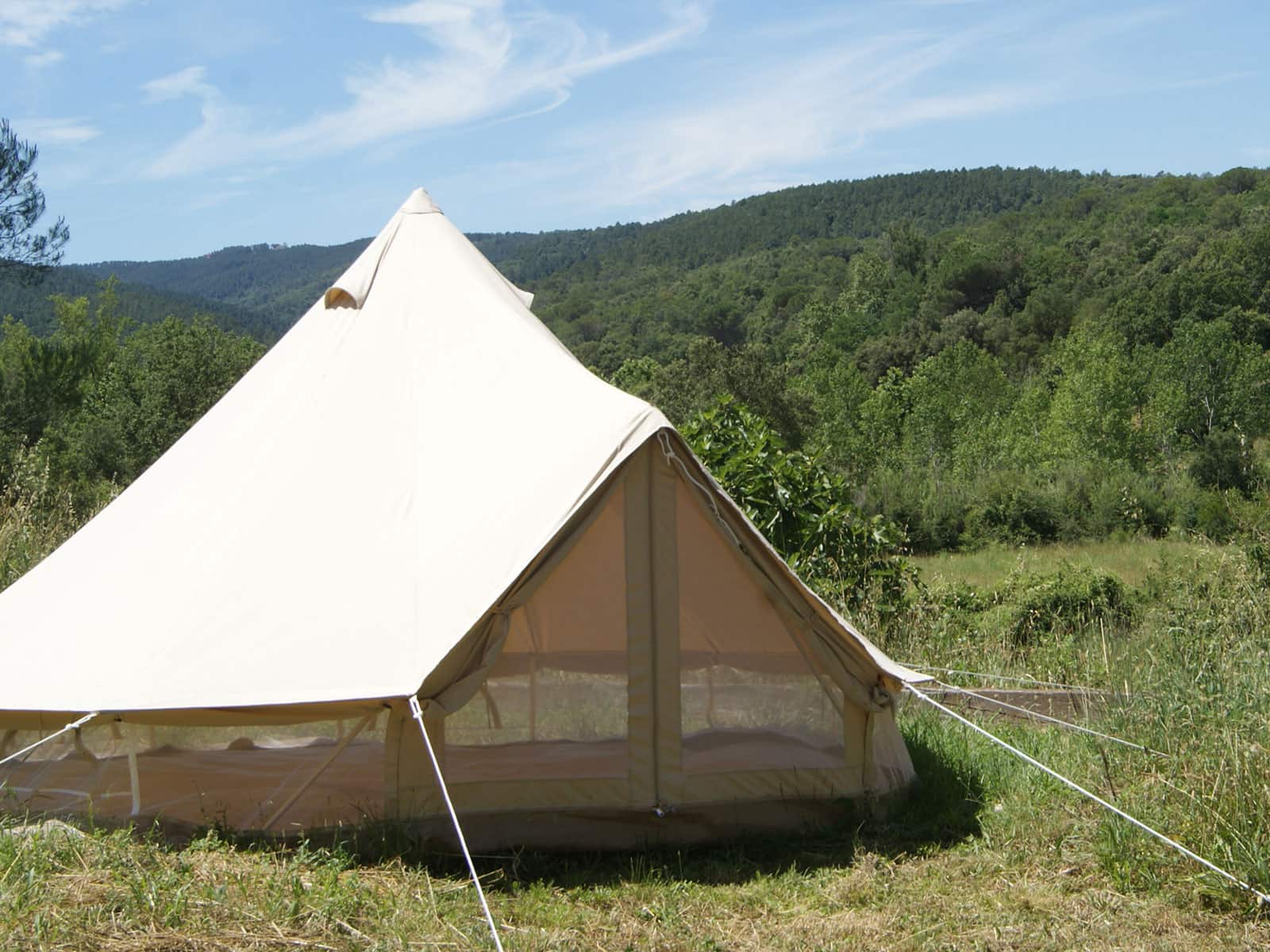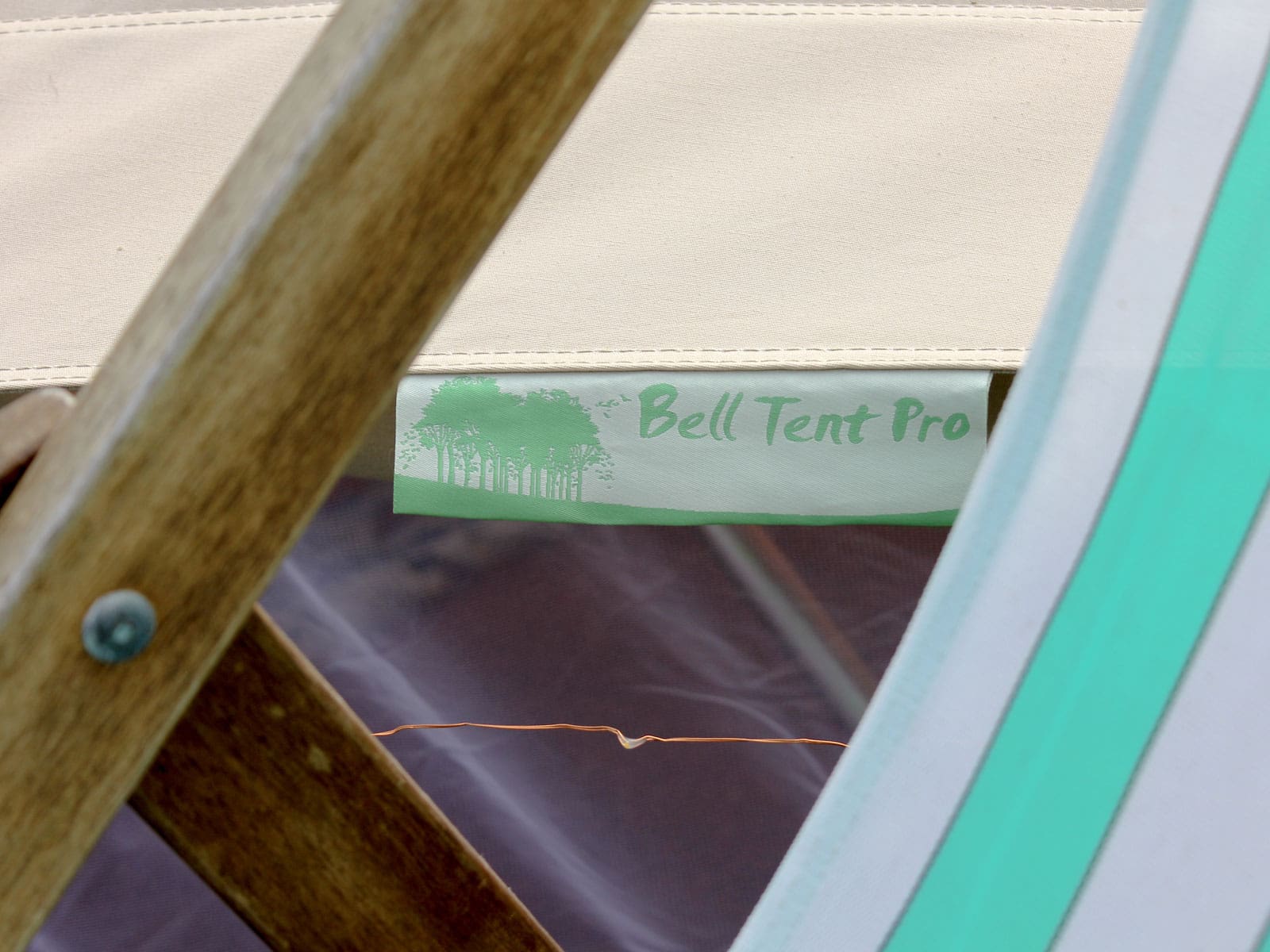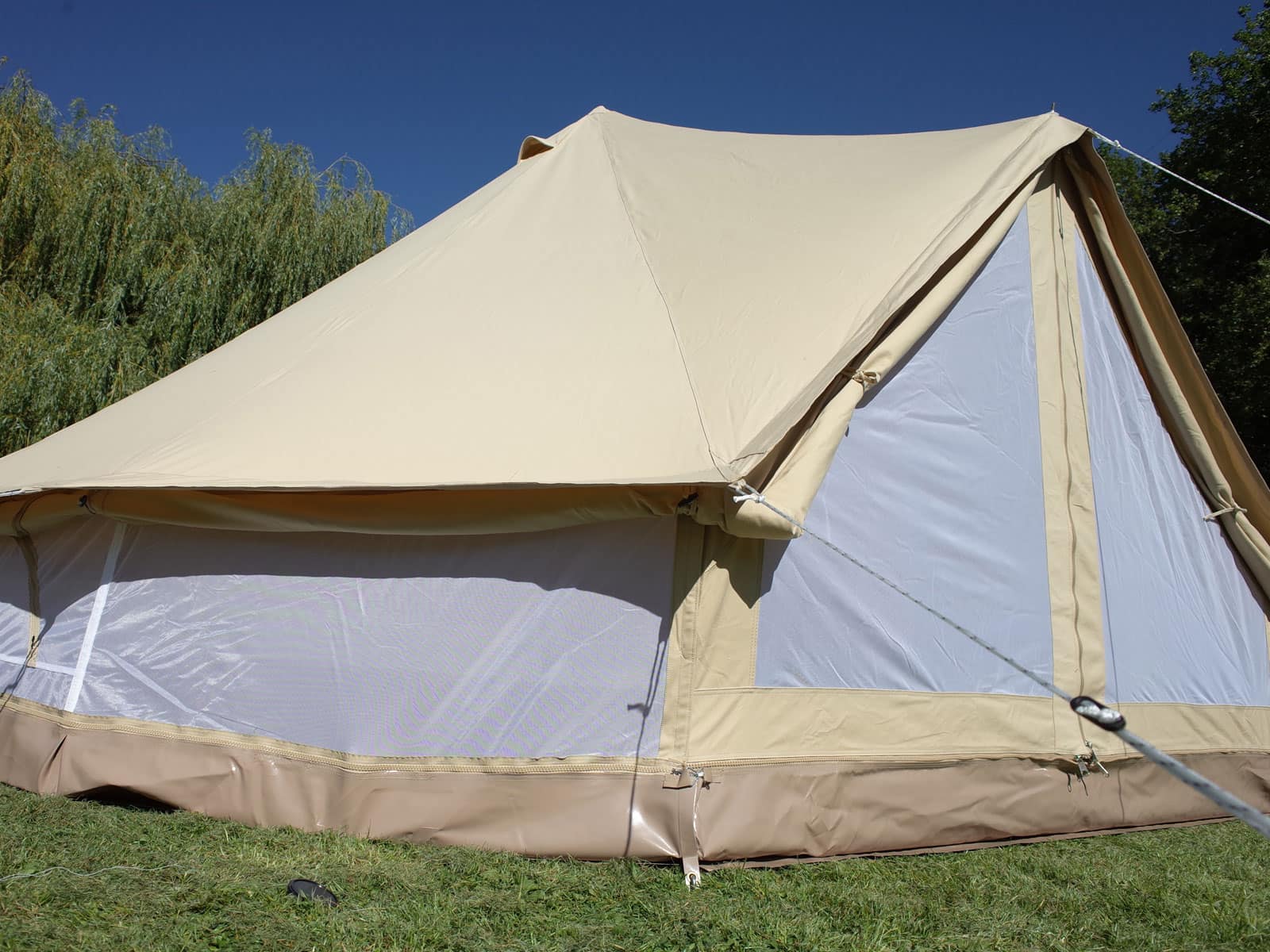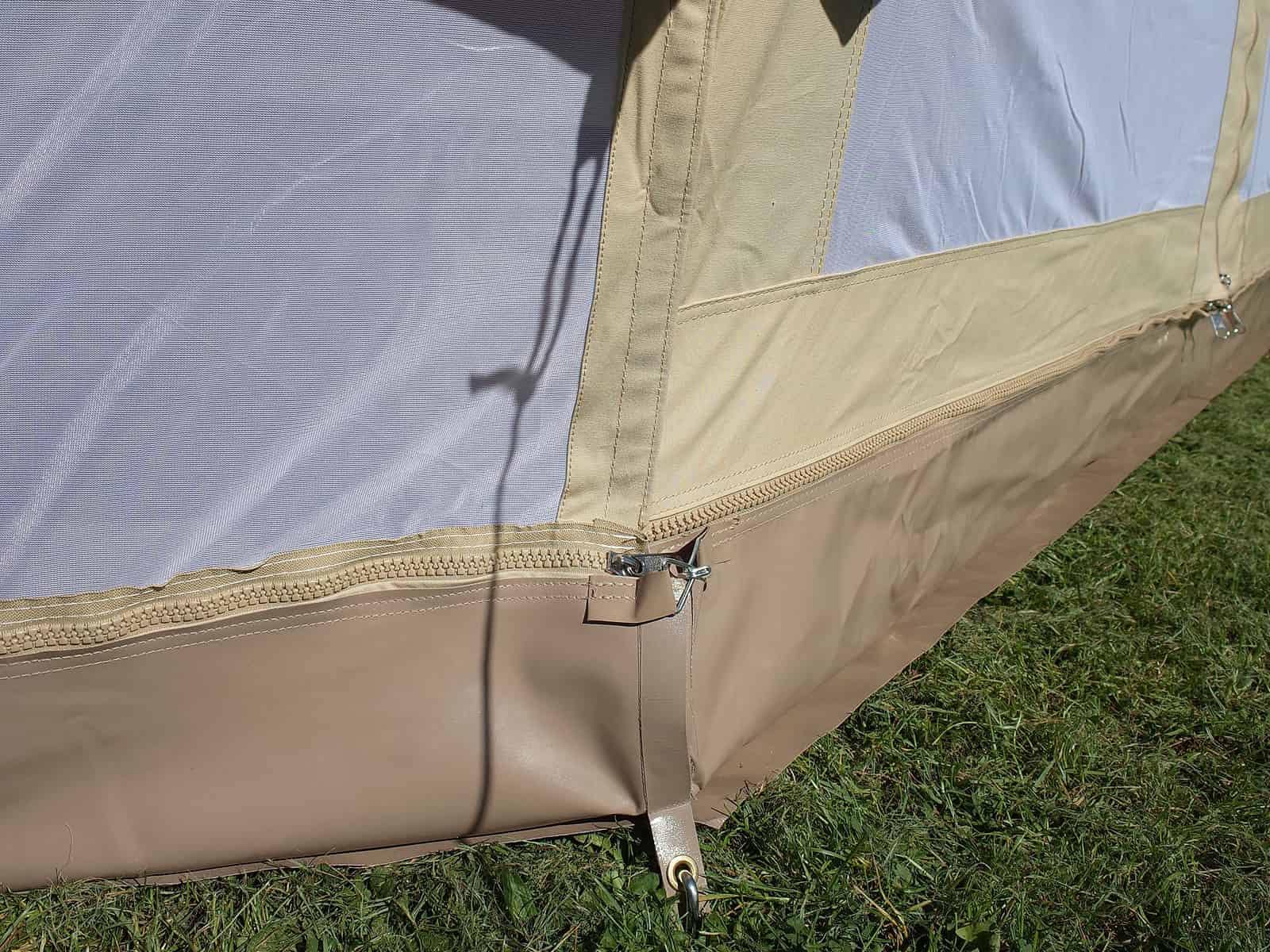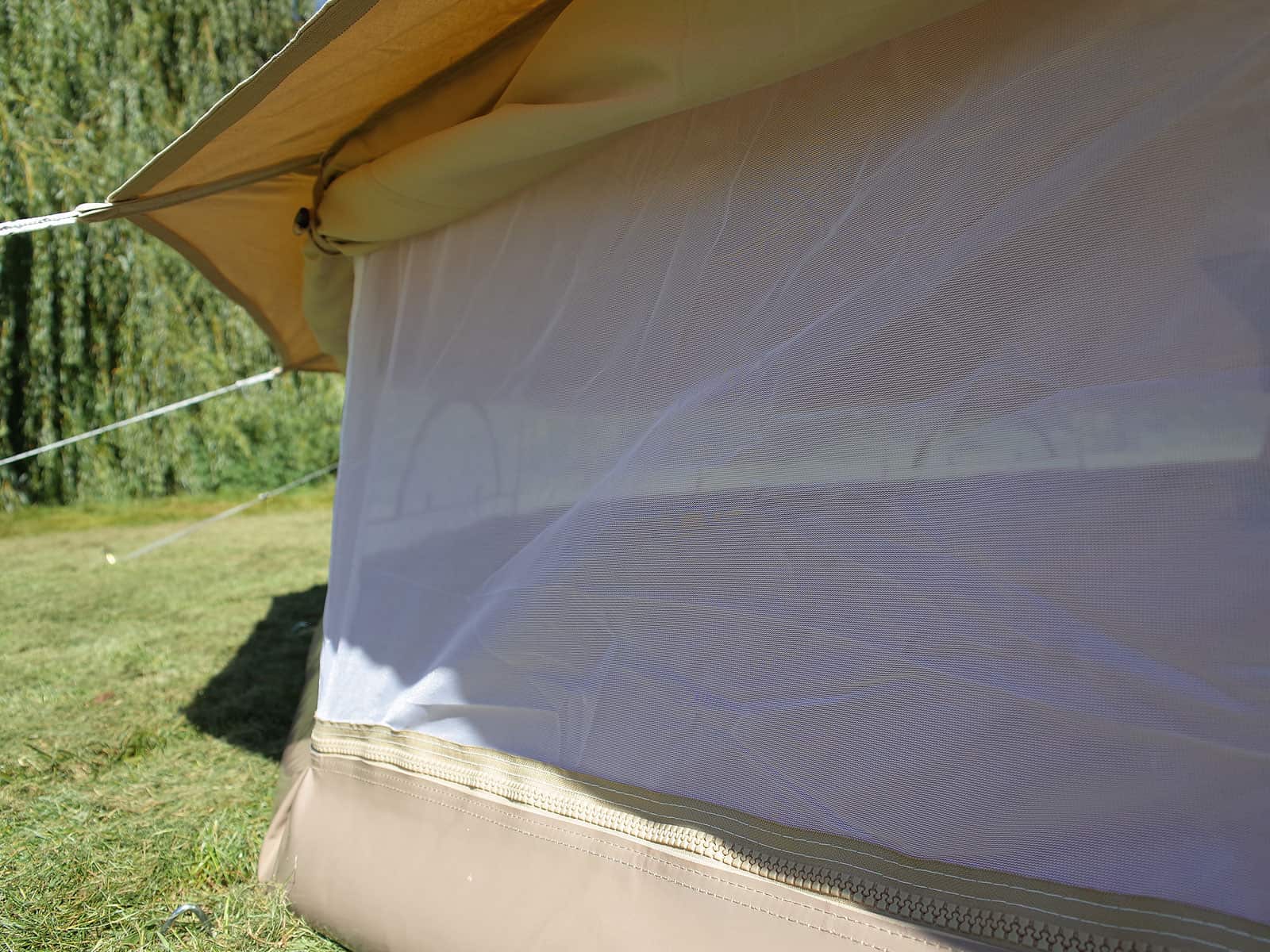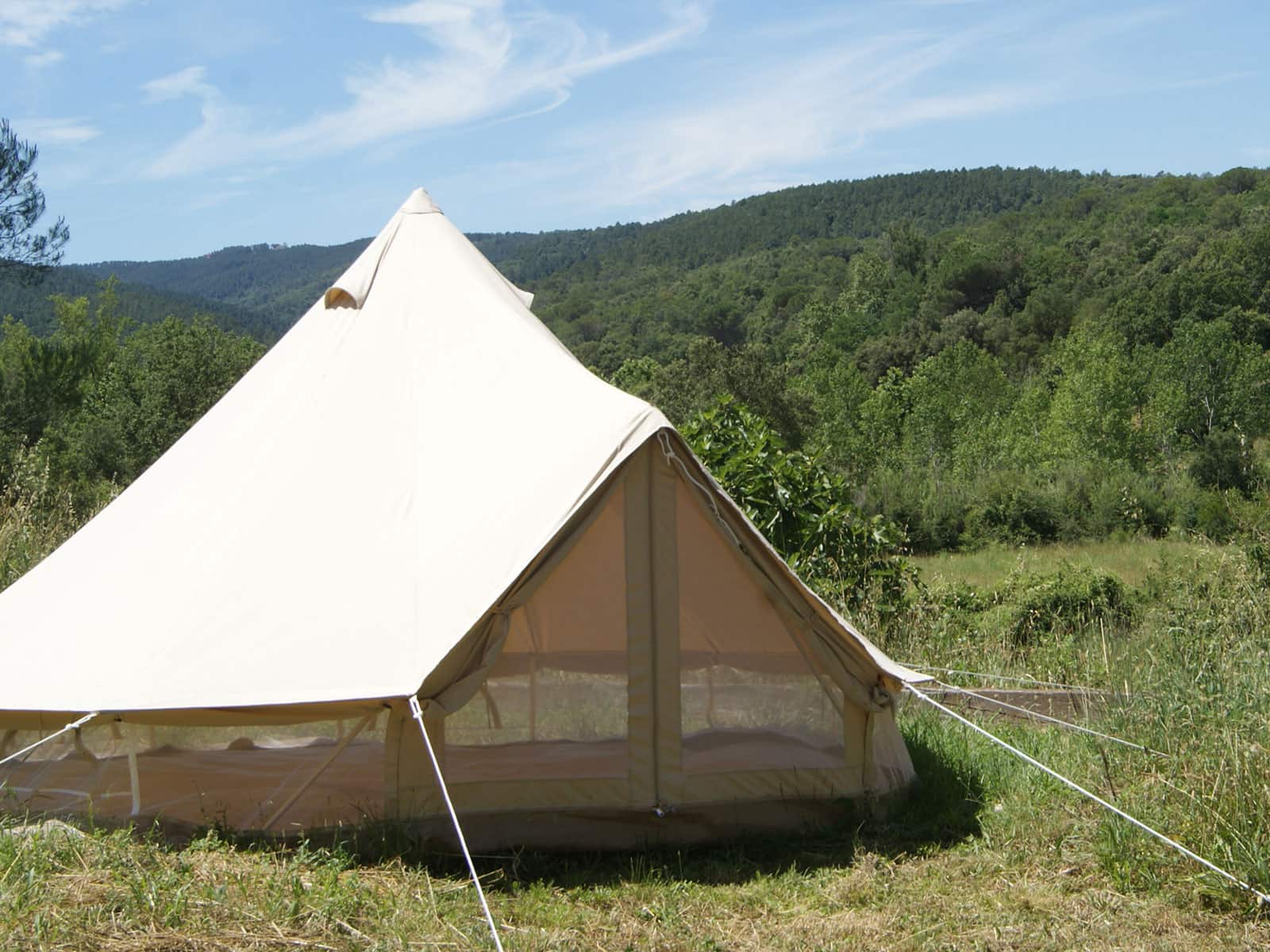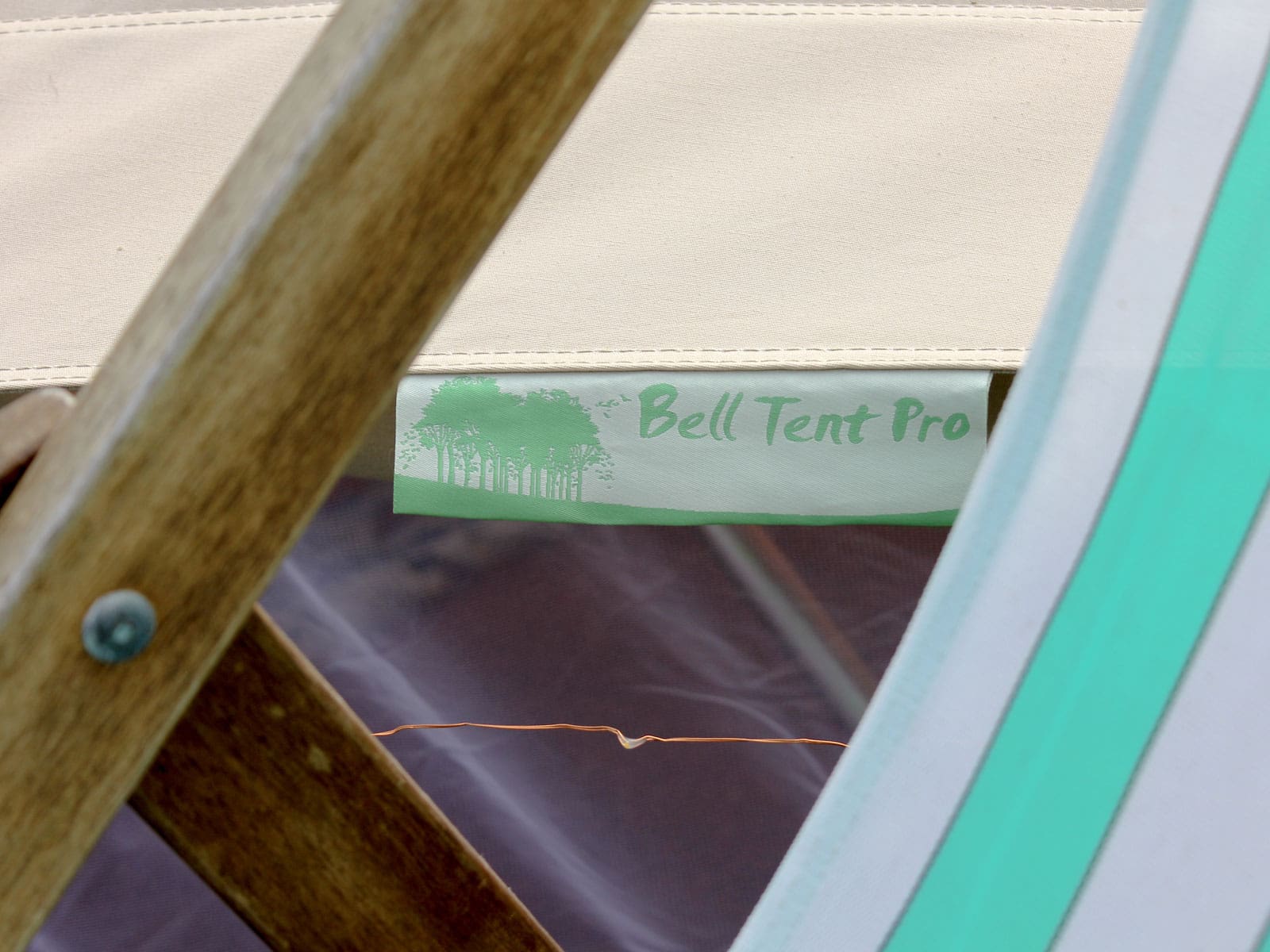 4.5 metre Ultimate PRO MESH Bell Tent
£769.00
A professional weight Ultimate Bell Tent with bug-proof meshing.
Bigger than a 4m, smaller than a 5m - The perfect "Inbetweener"
Mesh door and mesh walls keep bugs and pests out
Pro-weight tent, ideal for longer-term or commercial pitches
Ultimate style zipped-in groundsheet
Description
Dimensions & Features
FAQ
This tent is ideal for longer-term pitches and serious adventurers with a heavier Pro gauge cotton canvas and groundsheet, thicker reflective guy ropes, and Pro pegs. Like all our Ultimate Bell Tents, you can unzip the groundsheet and roll the walls up for ventilation. Being a Pro means you also have a fine midge-proof mesh wall and door - Imagine camping near a river in North Wales in August, and you get the idea.
The fine mesh walls keep the creepy crawlies out and little tykes in!
We all love nature; the problem is when the outdoors comes indoors! The lightweight mesh wall system keeps bugs out and young children in when you roll up the canvas walls - peace of mind as you relax in the sun outside! The mesh wall can also be rolled up out of the way or unzipped and completely detached for a cleaner look.
Get glamping in the great outdoors
With the extra half meter, the inside gives more floor space and headroom than the 4 metre, enabling you to upgrade to a king-size mattress without the sides touching the walls. Our 4.5m Bell Tents are the perfect "Inbetweener" for those not wanting to go as far as the substantial 5 metre. Create a boudoir with options like rugs, Indian furniture or even as far as fitting a wood-burning stove - luxury!
A Professional grade Bell Tent for Professional Users
The first choice for our commercial customers looking for a hardwearing, long-term pitch tent for their glamping sites. Being an Ultimate, you get a heavy-duty zipped-in "bath-tub" groundsheet so you can roll the walls up. Being a Pro means everything is heavier-duty: Pro-weight 440gsm canvas, heavier grade 650gsm groundsheet, thicker reflective guy ropes, heavy-duty Pro pegs and thicker poles, making this a truly robust all-terrain tent.
Main features of our 4.5m Ultimate PRO MESH:
Fine quality mesh walls and doors keep midges and creepy crawlies out
Heavyweight 440gsm pro-gauge unbleached, natural 100% cotton canvas
Heavy-duty 650gsm zipped-in groundsheet creates a bath-tub effect rising 10cm from the floor 275 cm centre pole offers ample headroom
Thicker centre pole and A-frame
Thicker guy ropes include a reflective fleck, so they show up easily in the torchlight
Unique design heavy-duty Pro pegs with teeth that 'grip' the ground
Takes one person 15 minutes to pitch
Has all the fittings for an optional inner tent with a divider
Integrated centre pole 'D' ring ideal for accessories such as tea light chandeliers or an inner tent
Can accommodate a stove by Installing a Flashing Kit/Stove Hole
Treated to be water, UV and mould resistant
Our PRO canvas has a 5500mm Hydrostatic Head (HH)
Our PRO groundsheets are over 10,000mm Hydrostatic Head (HH)
Tested to BS5852 fire retardancy standards
Our tents are covered by a twelve-month manufacturer's warranty.
For more detailed information please see the
tent warranty
section of our website.